...celebrating every swee​t pea their birth
Note: all words in this piece that are in "quotation marks" are excerpts or quotes from the ACOG Committee Opinion published February 2017. 
HERE
is that article.
The American College of Obstetrics and Gynecology just came to a very important conclusion in
THIS
Committee Opinion that was published in February 2017: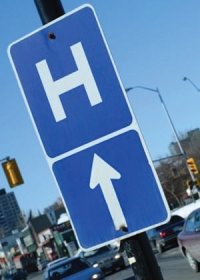 "Many common obstetric practices are of limited or uncertain benefit for low-risk women in spontaneous labor. In addition, some women may seek to reduce medical interventions during labor and delivery. Satisfaction with one's birth experience also is related to personal expectations, support from caregivers, quality of the patient–caregiver relationship, and the patient's involvement in decision making (
57
). Therefore, obstetrician–gynecologists and other obstetric care providers should be familiar with and consider using low-interventional approaches, when appropriate, for the intrapartum management of low-risk women in spontaneous labor."
FINALLY.
Yes, it is a little frustrating that it has taken years for the doctors who manage pregnancy, labor and birth to acknowledge that less intervention is best for birth outcomes.  However, I am grateful that ACOG has caught up with Dr. Bradley and all the other proponents of dignity in birth that know "It's not nice to fool Mother Nature."
The part that interests me the most as a childbirth educator is how they treat the topic of pain relief and coping techniques in labor.  There is the acknowledgement that, "pharmacologic methods mitigate pain, but they may not relieve anxiety or suffering. "
And then this statement:
"None of the nonpharmacologic techniques have been found to adversely affect the woman, the fetus, or the progress of labor, but few have been studied extensively enough to determine clear or relative effectiveness."
So there is finally the recognition that nonparmacologic techniques do not adversely affect the woman, the fetus or the progress of labor. And to CYA, they have to state that there is no conclusive study to determine effectiveness.  Be that as it may, it doesn't matter to me as a childbirth educator if a study can measure the effectiveness.  What I do know as an educator and a doula is that if the mother perceives a pain coping practice as effective, it is being effective for her in that moment.
The key to continuing that pain coping practice hinges on two questions: "Is the mother okay? Is the baby okay"" As long as both the mother and the baby continue to tolerate the intensity of labor, then the conclusion effectively says LEAVE THEM ALONE.
In the article there are two distinctions between pain coping practices:
The pain coping practices that have been studied and, "have all demonstrated statistically significant reductions in pain in many studies"
Water immersion consistently has been found to lower pain scores (8, 
34
).
Intradermal sterile water injections
Relaxation techniques
Acupuncture
Massage
"Other techniques may help women cope with labor more than directly affect pain scores"
Childbirth education
Transcutaneous electrical nerve stimulation [TENS]
Aromatherapy
Audioanalgesia
Here are some more areas of discussion in the committee opinion that bring obstetric care into the humane versus management for their convenience.  I have included the corresponding bullet points from the summary and also provided some lay-person translation as needed.
Latent Labor: Labor Management and the Timing of Admission
·       "For a woman who is at term in spontaneous labor with a fetus in vertex presentation, labor management may be individualized (depending on maternal and fetal condition and risks) to include techniques such as intermittent auscultation and nonpharmacologic methods of pain relief."
IN OTHER WORDS: If your baby is head-down when you start labor, then your labor management can be individualized and include intermittent fetal monitoring (freedom to move as labor indicates) instead of continuous fetal monitoring (thus anchored to the bed) AND mother is free to try any method of pain relief of non-drug pain relief that she would like to try.
·       "Admission to labor and delivery may be delayed for women in the latent phase of labor when their status and their fetuses' status are reassuring. The women can be offered frequent contact and support, as well as nonpharmacologic pain management measures."


IN OTHER WORDS: If your labor has started and your bag of waters is intact, there is no rush to admit you to the labor and delivery ward.  If the mother is okay and the baby is okay, phone contact and support from your care provider is the order of the day, and the mother is free to continue with any non-drug pain coping practice that is working for her.
Term Premature Rupture of Membranes
·       Obstetrician–gynecologists and other obstetric care providers should inform pregnant women with term premature rupture of membrane (PROM [also known as prelabor rupture of membranes]) who are considering a period of expectant care of the potential risks associated with expectant management and the limitations of available data. For informed women, if concordant with their individual preferences and if there are no other maternal or fetal reasons to expedite delivery, the choice of expectant management for a period of time may be appropriately offered and supported. For women who are group B streptococci (GBS) positive, however, administration of antibiotics for GBS prophylaxis should not be delayed while awaiting labor. In such cases, many patients and obstetrician–gynecologists or other obstetric care providers may prefer immediate induction.
IN OTHER WORDS:
If your bag of water breaks and you are not GBS-positive, you as the patient can decline immediate induction and this committee opinion instructs the care provider to support the patient in that choice.  If you are informed, you also know this includes declining vaginal exams that have the potential to introduce infection and that water immersion is an available pain coping practice (see Henci Goer's Thinking Woman's Guide to a Better Birth").
What bothers me a little is that if a woman is not informed, it sounds like they are going to railroad her into the immediate induction route.  Yuck.
As for women who are GBS-positive, the recommendation is to admit the patient and start the administration of antibiotics.  The committee says that the preference is for immediate induction, but it doesn't say one way or the other that it is the best practice.  You can go back to those two important questions, "Is mom okay? Is baby okay?" If you get YES answers to both of those questions, you may think about getting the antibiotics and then postponing anything else that is offered until there is a medical indication "to do something".
Continuous Support During Labor
·       "Evidence suggests that, in addition to regular nursing care, continuous one-to-one emotional support is associated with improved outcomes for women in labor."
IN OTHER WORDS:  LET THE DOULAS IN THE ROOM!!!
Routine Amniotomy
·       "For women with normally progressing labor and no evidence of fetal compromise, routine amniotomy need not be undertaken unless required to facilitate monitoring."
IN OTHER WORDS: Amniotomy is the artificial breaking of the bag of waters.  You can read the info sheet on this procedure HERE. What this committee opinion states clearly is that THERE IS NO REASON to break the bag of waters if labor is progressing and there is no evidence of fetal compromise.  Not to "help things along".  Not to "speed labor".  Not "to see what happens". NONE. DO NOT break the bag of waters.
The only reason stated for breaking the bag of waters is in the case of the need of an internal fetal monitor. This monitor is screwed into the baby's fontanel, so in order to facilitate access to said fontanel, the bag of waters needs to be out of the way.
Intermittent Auscultation
·       "To facilitate the option of intermittent auscultation, obstetrician–gynecologists and other obstetric care providers and facilities should consider adopting protocols and training staff to use a hand-held Doppler device for low-risk women who desire such monitoring during labor."
IN OTHER WORDS: Get with the program and learn how to do labor evaluation with a hand-held Doppler device.  P.S.: Midwives have been doing this for years.
There are many risks associated with continuous fetal monitoring – for more information I recommend you read THIS Cochrane review that shows how a decrease in fetal monitoring increases positive birth outcomes.  There are many cases of false positives with continuous fetal monitoring.  These false positives result in a more aggressive management of labor that often leads to an increase in unnecessary cesarean birth outcomes.  While there is a time and a place and much gratitude for cesarean births that are needed, it is devastating for a mother to read her operative report and realize that her cesarean birth could have been avoided with a different approach to her care.
Techniques for Coping With Labor Pain
·       "When women are observed or admitted for pain or fatigue in latent labor, techniques such as education and support, oral hydration, positions of comfort, and nonpharmacologic pain management techniques such as massage or water immersion may be beneficial."
IN OTHER WORDS: Don't push the epidural if the patient wants to try some other things first.
·       "Use of the coping scale in conjunction with different nonpharmacologic and pharmacologic pain management techniques can help obstetrician–gynecologists and other obstetric care providers tailor interventions to best meet the needs of each woman."
IN OTHER WORDS: Treat your patients as individuals!! What works for one does not work for all.  And pain is not the only marker for labor management.  As stated in the committee opinion, "pharmacologic methods mitigate pain, but they may not relieve anxiety or suffering."  If the mother can handle the pain and is doing something that does reduces anxiety or suffering, that is ok.  It may be hard to watch, however, doing nothing is fine as long as the mother and the baby are doing well.
Hydration and Oral Intake in Labor
"Women in spontaneously progressing labor may not require routine continuous infusion of intravenous fluids. Although safe, intravenous hydration limits freedom of movement and may not be necessary."
IN OTHER WORDS: Routine use of IV fluids is out!! Yeah!! The whole tone of this committee opinion is to treat patients as individuals, so if there is no medical indication and the patient declines routine IV, then leave her to labor without IV fluids.
HERE
 is the summary of research presented at the Anesthesiology® 2015 Annual Meeting.  It states that, "most healthy women can skip the fasting and, in fact, would benefit from eating a light meal during labor…improvements in anesthesia care have made pain control during labor safer, reducing risks related to eating".
Maternal Position During Labor
·       "Frequent position changes during labor to enhance maternal comfort and promote optimal fetal positioning can be supported as long as adopted positions allow appropriate maternal and fetal monitoring and treatments and are not contraindicated by maternal medical or obstetric complications."
IN OTHER WORDS: As long as labor is progressing and mom and baby are well, let a mom labor in whatever position she deems useful.  When it's time to monitor the baby, any position that allows for monitoring to happen is still acceptable. The easiest for the nurse and the most uncomfortable position for the mother/baby is to have the mother lie on her back (supine).  According to this committee opinion, other positions are now within range of acceptable.  Positions such as side lying, hands and knees, or tailor sitting are all examples of other positions that allow for fetal rotation and engagement in the pelvis while keeping the mother still enough to undergo fetal monitoring.
Second Stage of Labor: Pushing Technique
·       "When not coached to breathe in a specific way, women push with an open glottis. In consideration of the limited data regarding outcomes of spontaneous versus Valsalva pushing, each woman should be encouraged to use the technique that she prefers and is most effective for her."
IN OTHER WORDS: Don't tell a woman how to push.  If she follows her instincts, the baby will come out.  Valsalva pushing is when a woman is directed to do forceful pushing during a contraction for a certain count with no regard to what her body is doing physiologically.  Physiological pushing allows for a woman to work with her contractions: as she feels the peak, she will push as long as is comfortable. End of story.
Immediate Versus Delayed Pushing for Nulliparous Women With Epidural Analgesia
·       "In the absence of an indication for expeditious delivery, women (particularly those who are nulliparous with epidural analgesia) may be offered a period of rest of 1–2 hours (unless the woman has an urge to bear down sooner) at the onset of the second stage of labor."
IN OTHER WORDS: "Nulliparous" means a woman that has not given birth before.  Unless there is a medical reason for the baby to be born as soon as possible, women, including those who have epidural analgesia, are to be allowed a time period between the time they are completely dilated (10 cm) and pushing.  If the woman is monitored and both she and baby are shown to be well, up to two hours can be allowed for the baby to descend into a position that creates the urge to push, thus making the pushing phase more effective.
Sometimes the cervix is open and the baby is still high in the pelvis, thus there is no urge to push.  When the pushing phase begins before there is an urge to push, this effectively "starts the clock" by which a care provider or hospital policy may deem it necessary to intervene with a vaginal operative birth (vacuum or forceps delivery) or a cesarean birth. 
I hope this little review offers you the confidence as a consumer to advocate for what you know is right for you and your baby.  Our inner wisdom about birth is present and powerful if we can allow it a voice in our labor space.
Disclaimer: 
The material included in this blog is for informational purposes only. It is not intended nor implied to be a substitute for professional medical advice. The reader should always consult her or his healthcare provider to determine the appropriateness of the information for their own situation.  Krystyna and Bruss Bowman and Bowman House, LLC accept no liability for the content of this site, or for the consequences of any actions taken on the basis of the information provided.  This blog and video contain information about our classes available in Chandler, AZ and Payson, AZ and is not the official website of The Bradley Method®. The views contained in this video and on our blog do not necessarily reflect those of The Bradley Method® or the American Academy of Husband-Coached Childbirth®.
Birthing From Within and Bradley Method® natural childbirth classes offered in Arizona: convenient to Chandler, Tempe, Ahwatukee, Gilbert, Mesa, Scottsdale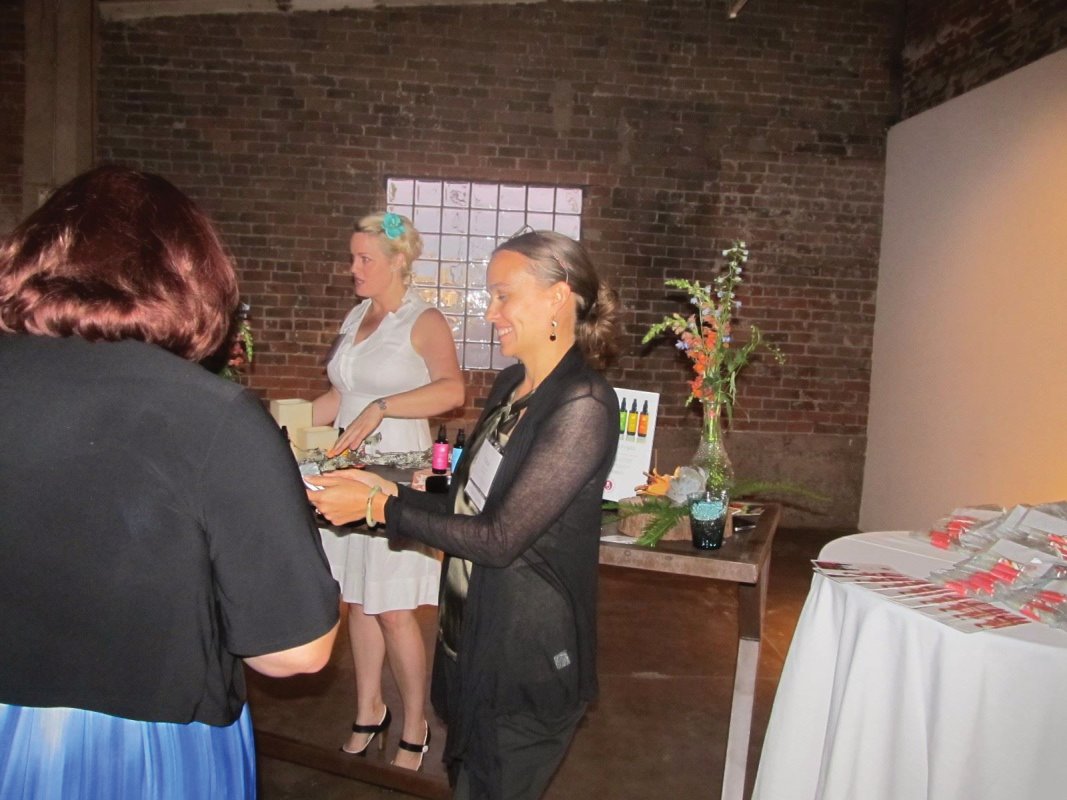 I had the pleasure of meeting Katie Hess at a
networking event
last year.  Thanks to that meeting, I used her flower essences to release some fears and to find calm as we approached our birth.  We also used them at the blessingway and each guest got to enter our "sacred space" by getting a mist of the flower essence of their choice. 
I also feel like Angelika "resonates" with the benefits of the flower essences.  I used them every day for the last two weeks of pregnancy, and then in the time afterwards I have used them pretty consistently.  More than any of our other children, who were all cute and got comments about their cuteness – this baby seems to be charmed, and charming.  I have to wonder if the flowers have anything to do with that.  
So far, we have used the mists and the serums.  I also bought one of her
perfumes
- her latest offering that debuted in March.  It is the first perfume I have used in four years – it smells lovely and it doesn't irritate Brussito's asthma AND I get the benefit of the flower essence.  LOVE!!  Our next order will definitely include some of the elixirs – summertime is a perfect time to add a little treat to all the water we are drinking. 
Here is a picture of one of her gals at the networking event with the flower essences.  Katie was kind enough to agree to a "virtual interview" so that I could offer the information about her amazing products as accurately as possible to our students and our readers (and it has inspired a new page on her site!).  The great news is that you do not need to live in AZ to order her products – you can place an order on-line at her website,
www.lotuswei.com
How did you find your way to making flower essences? 
 I was living and traveling outside of the country, searching for a way to help people reach their full potential. I discovered flower essences and was really impressed by their efficacy and transformative effects. I studied flower essence therapy with a European expert, and when I came back to the United States I met several meditation masters from Asia, who taught me the importance of awareness and mind training. Regular meditation over many years accelerated my understanding of the flower essences. I provided one-on-one flower essence consultations for 13 years; these experiences helped me develop formulas that are based on the flower essences people most need today. During the last 8 years I have collected over 120 flower and gem essences.

How do the flower essences work? 
 Flower essences work through the body's acupuncture meridians. They are very subtle, dilute infusions of flowers that affect state of mind. During the first month, they dissolve tension, irritation, sadness, anxiety, and stress. When flower essences are taken for several months, they illuminate patterns and accelerate personal growth.

Can you tell me a little about each of the products (elixir, mist,serum) and how they are used? 
Elixirs
are taken internally–they have no scent and consist of five flower essences suspended in water, organic grape alcohol and wildflower honey. You can take them under the tongue (5 drops, 5 times each day), in your beverages, or in your water bottle (1-2 dropperfuls in each water bottle) throughout the day.
 The 
Mist
is a water-based spritzer that you can use to mist yourself, your loved ones, your space, your car, and your pillows and sheets. It combines flower essences with organic essential oils to enhance the experience with aromatherapy. 
 A 
Serum
 consists of flower essences and essential oils in an organic safflower and calendula flower oil base that can be applied to the face and hands like a moisturizer, used on pulse points, or for massage.
They're all equally as effective if you use them 4-5 times each day. You can use one of them or several of them at a time.
What kind of application do the essences have in pregnancy and childbirth
? 
 I see pregnancy as the ultimate time in a woman's life to be taking flower essences. Not only are you creating and holding in your body another precious being, you are surrendering to the whole process of the birthing experience. For first time mothers, or mothers who have previously had uncomfortable birth experiences, flower essences can be a huge support.

  Throughout the entire pregnancy, flower essences for enhancing love are vastly beneficial for the baby (and mama too). We have a combination of five flower essences called Infinite Love. Mama will notice that she's not as hard on herself as usual, that she feels softer and gentler, and that love is all around. We say it's like a love potion, and that goes for any and all types of love.

  During labor, there are flower essences for peacefulness, confidence, and fearlessness, important for both mom, who is doing this huge great miraculous thing called birth, as well as for the baby who is coming into this big new world. We have a formula called Inner Peace with flower essences that help you feel like you can take on any challenge calmly.

When in the pregnancy would a mama want to start using the essences? 
 I would suggest using flower essences when you decide that you want to have a baby, or as soon as you find our you're pregnant. Numerous studies have demonstrated that babies feel everything the mother feels in the womb. Some experts also say that how a baby experiences the womb affects their development later in life. During pregnancy, the more happiness and love and peace that mama experiences, that much better for the baby.

How will a mom know which essences to use? 
 It's very simple. You can either follow our
recommendations for pregnancy
, or you can visit our
website
and choose the flowers you're most attracted to. Of those flowers you can choose the Elixir that resonates most with you.   
Are there any risks to using the essences, or could a mom overdose?
 Flower essences are totally different from essential oils--they do not have a scent and are extremely dilute infusions of flowers, so dilute that there are no plant parts left in the water. So even though you may be cautious during pregnancy about using certain herbal extracts, flower essences do not have the same concerns. They are extremely gentle. Flower essences contain a small amount of organic grape alcohol to preserve them, about the same about of alcohol your body would create after eating a quarter of a banana is in each quantity of five drops. Flower essences are generally taken a minimum of fives times each day, and can be taken more often than that. They are the most gentle form of natural remedy that exists and there is no possible overdose.

What benefits can a mom expect from using the flower essences?
 In general each person experiences flower essences differently, but these are the type of benefits that we hear about all the time: feeling more peaceful, loving, gentle, kinder toward oneself, quiet mind, happier, more clarity, feeling more fulfilled in life, more connected to nature, better relationships, deeper sleep, more energy, enhanced awareness and synchronicity ... the list goes on and on.

Would you recommend any of the products (elixir, mist, serum) over another? 
 During pregnancy, all six of the elixirs are safe and easy to incorporate into daily life, either taking them sublingually or adding them to beverages. Our mists and serums contain flower essences and organic essential oils. We believe that in such dilute amounts, aromatherapy is safe for pregnancy; however, we recommend asking your doctor or midwife if you have concerns about the safety of essential oils during pregnancy. We believe that aromatherapy is certainly better for use during pregnancy than the use of artificial fragrances, which have been known to increase risk of birth defects--and we do not use any artificial fragrances. Also, we understand that during some pregnancies, a mother's sense of smell becomes very heightened and in those cases, the elixirs would be the most appropriate way to get the benefits of flower essences.

Are there any other thoughts you want to share with our readers?   
 Here are some quick ideas about how to use our flower essence blends during pregnancy, birth, and beyond:
Infinite Love
flower essences - enhance love, intimacy, and bonding in your belly and in the family.
Inner Peace
flower essences - feel calm and confident, helpful for birth and motherhood in general.
Pure Energy
Serum - for back pain during labor: apply or massage into the lower back to stimulate circulation.
Quiet Mind
flower essences - during labor if you have to get some sleep even though you're having contractions; also helpful for getting deep sleep anytime.
Joy Juice
flower essences - dissolve postpartum blues and laugh more
Inspired Action
flower essences - when you have to go back to work but don't feel like it
For more information about how to incorporate flower essences into your life,
find more info here
.  
Thank you, Katie for embracing the entrepreneur inside of you.  We are grateful to benefit from the sharing your knowledge and your gifts with us.  We are big fans of your company and your products and it is our hope that you will be successful for many years to come.

Just in case...Links to copy and paste into your browser:
Main site~ https://www.lotuswei.com
Shop for Elixirs~ https://www.lotuswei.com/shop/flower-elixirs/
Shop for Energy Mists~ https://www.lotuswei.com/shop/energy-mists/
Shop for Serums~ https://www.lotuswei.com/shop/balancing-serums/
Pregnancy Info~ https://www.lotuswei.com/evolve/mamas-and-babies/#

Disclaimer:  
The material included on this site is for informational purposes only.
It is not intended nor implied to be a substitute for professional medical advice. The reader should always consult her or his healthcare provider to determine the appropriateness of the information for their own situation.  Krystyna and Bruss Bowman and Bowman House, LLC accept no liability for the content of this site, or for the consequences of any actions taken on the basis of the information provided.  This blog contains information about our classes available in Chandler, AZ and Payson, AZ and is not the official website of The Bradley Method®. The views contained on this blog do not necessarily reflect those of The Bradley Method® or the American Academy of Husband-Coached Childbirth®.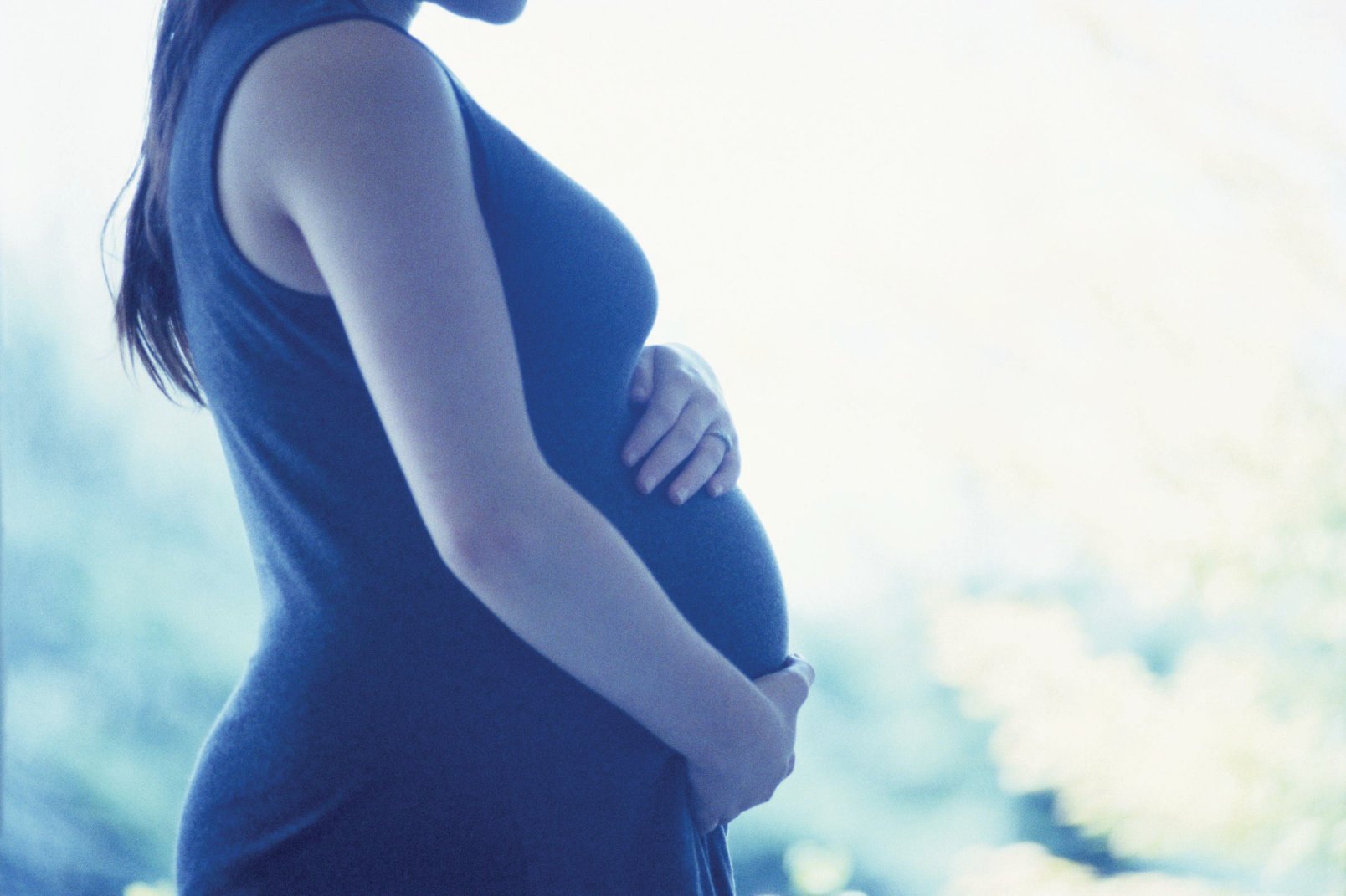 So your due date came…and went…what do you do now? 
One of Dr. Bradley's sayings was, "It's Not Nice To Fool Mother Nature".  There is a whole chapter of his book, Husband-Coached Childbirth, devoted to that topic, in which he talks about the concerns he has with trying to rush the process.
Did you know your due date was, at best, an estimate?  Did you know that only 4% of babies arrive on their actual due date?  There is no hard and fast rule for when your baby is going to make his or her entrance.
There is not a calendar or a PDA in your uterus with an alarm that will ring telling them that it's "go time."
The current way of estimating your due date is based on a model that is 181 years old.  A doctor named Franz Carl Naegele who was an ordinary professor and director of the Lying-in Hospital in Heidelberg, Germany devised this method of estimating due dates.  He published it in a "Textbook for Obstetrics", intended for use by midwives, in 1830. 
During the infancy, if you will, of obstetric medicine, one person published that a woman's due date was going to be approximately 280 days, or 40 weeks, after the date her last menstrual period.  This was not based on empirical evidence, but rather on a common belief of the time.
There is a more recent Harvard study published in June 1990 edition of the medical journal Obstetrics & Gynecology that we give to our students on the first evening of class.  It is a retrospective evaluation of pregnancies between April 1, 1983 and March 31, 1984.
The conclusion of that study was that the median estimated due date for primiparas (first-time mothers) should be 8 days later than Naegele's rule, and that multiparas should have an estimated due date that was 3 days later than Naegele's rule.  Per their study, if you are 41 weeks as a first-time mother, your baby might just be arriving to the point when he or she is ready to be born.
We ask our students to do a couple of things on the first night of class.
First of all, The Student Workbook asks them recalculate their due date.
We ask them to think about considering that new date of 41 weeks and 1 day as their "due date".  We then encourage them to start saying they have an "estimated due date" or a "due season" to take some of the pressure off of themselves and their bodies.  The reality is that your baby is going to come when your body and your baby decide to start labor, and not a moment sooner.
While no one who is or has been pregnant wants to tack on an extra eight days when they are feeling big, uncomfortable, hot and ready to be done with pregnancy, you just never know when your baby is going to arrive.  Giving yourself eight extra worry-free, stress-free days might be the best thing for you if you happen to be one of the moms who will go past her 280-day due date.
WHY DUE DATES ARE AT BEST, AN ESTIMATE
It is assumed that most women ovulate on day 14 of their menstrual cycle.  If you ask anyone who has had a difficult time conceiving, they will tell you that this is not always true.  Some women ovulate as early as day 11, and some as late as day 21.  This makes for as much as a two-week difference when estimating a due date.
There is a second variable: when was the egg fertilized?  Did you know sperm could live in a woman's body for seven days?  We found this out the "baby way" with our third child.  Just when we thought we had stopped trying to avoid another summer pregnancy, surprise – I was pregnant!  I joked that Bruss had bionic sperm until I discovered this little fact.  Oops.
So back to the point: Once the egg is released, it lives 12-24 hours, but sperm could live for seven days.  When do they meet?  Only your baby and your body know, and they are not telling.
Here is the third variable:  Once the egg is fertilized, it could take anywhere from 6-12 days after you ovulated to implant.  Until it finds a home in the uterus, cell division is on hold.  (If you think about how IUD's work, they make the uterus inhospitable for implantation, therefore it makes it highly unlikely you can establish a pregnancy with a fertilized egg.)  So, if your fertilized egg does take twelve days to implant, now you have more time to add on to your estimated due date.
There is the also fact that all babies are not created at equal rates of development.  There are certain milestones in gestation that doctors expect to find, however, not every baby is going to develop at the exact same rate.  Nature's bell curve deems that some babies will be ready early, the majority of babies will be ready around their estimated due dates, and then some of the babies will be ready after their due dates.  Once upon a time, a pregnancy was considered to be"normal" if a baby was born between 37-42 weeks of gestation.

With so much variation in the actual process, it is so hard for me to watch moms go past their due date and wonder if their baby's are going to make it without having to be induced.  As with all things pregnancy, there is no perfect rule.

There are times when a care provider will start to be concerned because either mom or baby starts to show signs that they are not physically handling the prolonged pregnancy.  If and when we are faced with this possibility, it falls on us as parents to make an informed decision about how to go forward when faced with that situation.
There is also a condition called "postmature".  It could be as simple as an error in estimating a due date, in which you could negotiate for time if mom and baby are doing well.  True postmaturity means that a baby is seriously ill: the placenta or mother are not supplying the baby with needed nutrients, the baby's skin is loose, the baby starts losing weight, the subcutaneous fat layer is gone and the baby looks like an old, dying person.  You can see that there is a cause for real concern in this situation.  It is very rare, however, no care provider wants to be the one who waited too long and then has to be the one to deliver a stillborn child.  And no parent in their right mind would intentionally harm their baby...hence the ever-so-important questions arise and it is so vital that we weigh all our options carefully.
WHAT YOU MIGHT CONSIDER
If you find yourself going past your due date, there are several options you might consider.  We encourage you and your coach to have these conversations with each other and your care team before you are faced with making an emotional decision.  Talk about these options well in advance of your estimated due date when you are calm, under no pressure to make a decision, and you still have time to research different options and induction methods should they become part of your care plan.
If your care provider is a midwife:
- If you are with a Licensed Midwife, you need to find out what the state law says about what her practice parameters are.  Here in Arizona, midwives can only deliver babies born between 36-42 weeks of gestation.
If you are baby is born early or later than that, you need to think about a "Plan B" option now before it becomes a critical decision.
- If you are under the care of a Certified Nurse Midwife practicing under the umbrella of a doctor's office, you need to discuss whether or not her practice will allow her to care for you past 42 weeks gestation, or how your state's laws applies to their care situation.
If your care provider is a doctor or doctor group:
- Stay healthy and low-risk so more options are available to you.
- You could show the Harvard study to your care provider and see if they will agree to give you an extra two weeks past the 41-1 date, based on the fact that your due date might have been estimated incorrectly.
- You could find and change your care to a care provider who is willing to give you more time than your current provider.  Bradley teachers are a great resource, as are any relatives or friends who have been in your situation.
- You could negotiate to do fetal movement counts, non-stress tests or biophysical profiles on a schedule you and your care provider agree to, and agree to consider interventions if you or your baby starts to show signs of stress.
WORKING WITH YOUR BODY
- You could try drug-free, non-consumption methods such as nipple stimulation, thumb sucking, or other acupressure massage points that stimulate the production of oxytocin, the same hormone your body produces to cause contractions. (Discuss with your care provider.)
- Sexual intercourse could help – semen contains the natural prostaglandins that medicine tries to mimic with the prostaglandin inserts used to ripen the cervix.  (Discuss with your care provider.)
- You could do some focused meditation and connect with your baby, encouraging him or her that you are ready for them and that you are waiting to meet them.
- You could continue with staying well nourished and getting plenty of rest so that when the day does arrive, you are rested and ready instead of tired and stressed.
INDUCTIONS AND INTERVENTIONS
There are many different ways to try to "speed things along" that are stimuli by application or consumption.  I am not going to comment on them because I do not want to bias you or be interpreted as giving you medical advice.  I will refer you to Husband-Coached Childbirth by Dr. Bradley or Thinking Woman's Guide to a Better Birth by Henci Goer for you to do your own research.
It's up to you and your coach to draw your own conclusions about which of these you would consider and in what order you would place them on your list of things to do.  I list them in alphabetical order:
- Acupunture
- Amniotomy (artificial rupturing of the membranes)
- Castor Oil
- Enema
- Herbs
- Mechanical Dilators
- Oxytocin
- Prostaglandin E2 inserts
- Stripping/sweeping of the membranes
- TENS machine
BEST WISHES
I hope and pray that if you are reading this, you are doing so to gather information instead of reading it as one of your last resorts looking for answers.  There is no right or wrong answer, just the one that works best for your peace of mind and for the best outcome anyone could want: Healthy Mom, Healthy Baby.
If you are looking at this because you are facing tough decisions, do not hesitate to drop me a line (
[email protected]
) and ask us to pray for you.  I am a believer in the power of prayer, and we will add our prayers to yours and ask that God's will be done for you and your baby.
Disclaimer:
The material included on this site is for informational purposes only.
It is not intended nor implied to be a substitute for professional medical advice. The reader should always consult her or his healthcare provider to determine the appropriateness of the information for their own situation. This blog contains information about our classes available in Chandler, AZ and Payson, AZ and is not the official website of The Bradley Method®. The views contained on this blog do not necessarily reflect those of The Bradley Method® or the American Academy of Husband-Coached Childbirth®.
References:
Husband-Coached Childbirth, Dr. Robert Bradley, 2008, pgs 16-42
Thinking Woman's Guide to a Better Birth, Henci Goer, 1999, pgs 49-74
Obstetrics & Gynecology, Vol. 75, No. 6, June 1990, pgs 929-932
The Bradley Method® Teacher's Manual, 2010, page 120
http://www.americanpregnancy.org/gettingpregnant/understandingovulation.html
http://www.transitiontoparenthood.com/ttp/parented/pregnancy/duedate.htm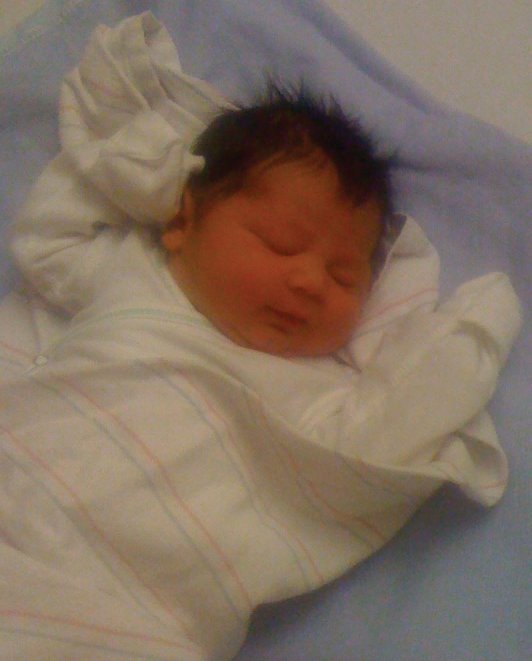 I am sharing this because I am hoping this will allow other mommies-to-be with breech babies avoid a cesarean section in the hospital.  One of our students is working at turning their baby right now, so I thought it apropos to share this online today.
Journal: July 19, 2009
Bryan's Estimated Due Date (EDD): August 14, 2009
     As advocates of natural childbirth, and after two amazing birth experiences, I wanted the same for our third child. We found out in early June that he was breech, but didn't give it much thought at the time since we figured we still had time left for him to turn head-down.
      When our ultrasound at the beginning of July showed he was still breech and we already had a guess-timated seven pound baby, red-flags started going up. I was willing to try anything and everything that would safely encourage him to turn to a head down position.
      My thinking was very clear as we started these alternative therapies to an external cephalic version in the hospital: I would do everything in my power to help the natural process along, and knowing that we had done everything we could, accept a cesarean section if that meant we had a healthy son in our arms at the end of the pregnancy.
      Here is what we did to turn him - YEAH! And we are now praying he will stay that way until delivery day.
1. Talked to the baby: Every quiet moment, I would take the opportunity to send my thoughts to him, sometimes speaking out loud. I would tell him to move towards the exit, that I was taking long, deep breaths that were making room for him to turn, to tuck his chin and move towards the exit that was his safe entry into the world, that we, his family were eager to meet him and wanted him to be born naturally.
2. Visual imagery: I visualized him turning down and tucking into the right position. Now that he is turned, I am visualizing him staying there!!
3. Inversion: Method 1 - Prop an ironing board or similar object against a couch or ledge 12-18 inches above the ground. MAKE SURE IT IS SECURE!!! Lay back on it with your hips higher than your shoulders. Do this twice a day for 10-15 minutes.
     Inversion: Method 2 - Knee-Chest position - You begin by getting into a hands and knees position. Slowly lower your shoulders to the floor or bed, resting your head in a comfortable position.  You can try to move your knees further apart, causing your bottom to lower slightly while widening your pelvis.  You should look like you are in a frog position. Keeping your bottom higher than the shoulders while widening the pelvis may give the baby more room to turn.
     While I was in either of these positions, I also did some deep breathing, talked to him and visualized him turning.
4. Play music near the "exit": it is believed that babies will move towards music and light. I put my phone between my legs when I am in the car and play music that he responds to. I also read that light would work, but didn't try that one. The idea there was to shine a light at the top of the abdomen and then move it down, or just shine it at the exit point.  Since then I have read that some babies move away from light - so glad I did not try it.
5. Acupuncture: There is a specific therapy for turning a breech baby. In the doctor's office, they placed five needles in my head and one at a point in each inner ankle. Then they would apply heat (moxibustion) at the outer edge of my pinkie toes. This created a "turning" energy - more than any other therapy, I felt baby responding to this. He was active every time heat was applied to the toes!! We would do the moxi at home before going to bed on the days we didn't have acupuncture. Now that the baby is turned, we are not doing this anymore.  (We did have a couple more sessions with acupuncture only to help ease the labor.)
6. Webster protocol: Done by a chiropractor who is knowledgeable in this protocol. It is about aligning the pelvis, making sure it is open and "sublaxation-free" to receive the baby. This felt the best - after my first adjustment, the excruciating back pain I had felt on my right side was gone. We will keep checking the "Webster protocol" three times a week until delivery to make sure the pelvis is a safe place for baby to hang out.
7. Since he is a summer baby, we are lucky enough to use the pool.  Swimming is thought to help because it relaxes the abdominal muscles and the horizontal position in the water removes the gravitational pressure.  If nothing else, it felt great to have the pressure off my pelvis for a while.
     There are many more ideas on-line if you google "turn breech baby". The respected website is: www.spinningbabies.com.  No matter where you get your information, make sure you review any turning techniques with your care provider before trying them.
     Add again - lots of prayer.  We asked grandparents to put us on their prayer lists at church that Bryan would turn if that was God's will, and we also asked our friends to be in prayer for us. 
Journal:  August 15, 2009
     How the story ended and Bryan's life "outside" began:  After 46 hours of labor, Bryan Victor Bowman was born on July 30, 2009 – 11 days after he turned. We had a vaginal birth and he was 9 pounds and 3 ounces. His cord was wrapped around his neck – maybe from turning?  I do not begrudge him the time he took since we are so grateful he is alive and well.
If you are in the Phoenix area, here are the doctors we used:
Dr. Deng – Accupuncture/Moxibustion
480-970-0000
164 East Broadway Road
Tempe, AZ 85282
You can save money by having him do the consultation and then having his students execute the treatment plan.
Dr. Kevin Ross – Webster Protocol
480-730-7950
2405 E Southern Ave, Ste.4
Tempe, AZ
     Looking back, Bruss and I agreed that if the natural techniques did not work, we would not do an external cephalic version (ECV) because we were not comfortable with the risks, which include
Premature labor
Premature rupture of the membranes
A small blood loss for either the baby or the mother
Fetal distress leading to an emergency cesarean delivery
The possibility the baby might turn back to the breech position after the external cephalic version is done
Placental abruption - the placenta separating from the implantation site before delivery

     The more I learn about birth through reading, observation and listening to our students birth stories, the more I find myself agreeing with Jay Hathaway, one of the founders of the American Academy of Husband-Coached Childbirth®.  He did a presentation during our teacher training about breech presentation.  His philosophy is that babies are not merely "passengers" in the labor process, instead they are "pilots".  He believes that a baby knows how they need to get out, and they have an ability to control their position in the uterus.  If they choose a breech presentation, then it is for a reason that they know about, and it sometimes becomes apparent after they are born why they were in the breech position.
     I am so glad we were not faced with saying no to an ECV and waiting for labor to begin naturally so we could be wheeled into an operating room.  However, in a conversation with a doctor today as I researched doctors in the Phoenix area who do vaginal breech deliveries, she had an interesting analogy.  If you consider turning techniques on a ladder, the natural techniques are ranked at the lower rungs - and you work your way up the ladder to techniques like ECV.  If you want to avoid a cesarean, her advice was to work on the natural techniques and try an ECV at 38 weeks.
    I will close with my Bradley teacher mantra:  it is up to the parents to take responsibilty, do your research, and arrive at a decision that you agree is best for mom and baby.
Disclaimer:
The material included on this site is for informational purposes only.
It is not intended nor implied to be a substitute for professional medical advice. The reader should always consult her or his healthcare provider to determine the appropriateness of the information for their own situation. This blog contains information about our classes available in Chandler, AZ and Payson, AZ and is not the official website of The Bradley Method®. The views contained on this blog do not necessarily reflect those of The Bradley Method® or the American Academy of Husband-Coached Childbirth®.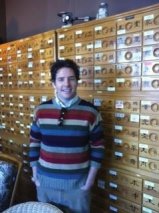 When I was pregnant with Bryan, Bruss and I sought out the help of an acupuncturist to help us turn him when he was breech.  We used a combination of moxibustion (applying heat to the body) and acupuncture to stimulate my energy, in Chinese medicine it's called "Qi", to motivate him to turn head-down in time for his birth.
Although I believe it was a combination of acupuncture and chiropractic care that caused him to turn, I can vouch for the fact that we visually saw and literally "felt" the results from the moxibustion and acupuncture.  Whenever they were doing the treatments, my abdomen looked like it was rippling.  Even the student practioners would comment on the amount of movement they could see from Bryan.
I was recently introduced to Muki Ramsey, L.Ac., Dipl. O.M., by a friend of mine at a business luncheon.  We hit it off immediately – his passion for his work and his effervescent personality were evident when we talked about our respective fields.  We met for tea to continue the conversation we started at lunch, and he agreed to let me interview him so we could share the benefits of acupuncture during pregnancy with you.
Keep in mind that this is just a brief overview of the variety of ways he can help you during your pregnancy.  His record for helping couples achieve fertility is outstanding as well, as is his ability to treat patients with a wide spectrum of health concerns. You can visit his website for more information.
SPB: How did you become interested in the field of Chinese medicine?
MR: When I was very young, I had severe allergies, and nothing ever seemed to help.  Around the age of seven, I began having pains in my legs and arms.  My parents didn't really believe in conventional medicine (nor could they easily afford it), so they just told me it was growing pains.  But after I stopped growing, my symptoms only continued to get worse, and I started to collect new ailments, like insomnia, chronic fatigue, chest pains, IBS, and a whole host of other issues. 
     By the time I was in my late twenties, I was really starting to fear for my life.  When my wife and I moved to Phoenix, I suddenly had the idea to study Chinese Medicine.  The idea came from nowhere-- I had only ever had one acupuncture treatment, just for fun, and it didn't seem to help much.  But I have always loved Eastern Philosophy, so much so that I earned a bachelors degree in this area of study, and so studying acupuncture seemed very much in line with my interests.  Secretly, I really hoped that there was something to this strange medicine, and that it might help me with my illnesses.  And that's exactly what happened.
     As soon as I walked in the door, my amazing professors took one look at me and began giving me acupuncture treatments and herbal remedies.  These really helped with all of my other symptoms, but my pains remained severe.  After a time, I began to understand enough about Chinese medicine to understand what was making me sick and how to fix it.  I began treating myself, and getting excellent results.  By the time I graduated four years later, I was symptom-free and continue to be to this day.  So, as you can imagine, I have a great feeling of gratitude for this wonderful, natural medicine.   
SPB: What led you to pursue a career in acupuncture?
MR: Beyond what I explained above, it has always been my great passion to take care of people, to listen to their problems and concerns, and provide comfort in any way that I could-- even if only by being compassionate to their plight.  I could always empathize well with people who suffered, since I had struggled with health issues my whole life.  And I knew one thing about acupuncture, too-- that I could never be bored with this 5,000 year-old tradition, because there was always something more to learn, and I have always had a great love of learning.  Finally, I will add that my mother was a midwife for much of my childhood, and I know she was a big influence in my pursuing a career in the healing arts.  She certainly imparted in me an appreciation for the wonders of the birthing process.    
SPB: What does acupuncture feel like?
MR: For the most part, you feel nothing when the needle goes in, other than a light tap on your skin.  Sometimes you'll feel just a tiny little poke, but it's very mild.  Once all the needles are in place, I will then stimulate them gently to get the Qi flowing.  The patient will often feel a sudden "zinging" sensation, a heaviness, warmth, or mild ache at the needle.  This goes away quickly, and the patient will then find themselves disappearing into a deeply relaxed state as the energy moves through the body in a healthy way.  One of my patients said it was "like a massage for the inside of your body."  I think that's a good way to describe it.
SPB: What are the different types of treatment do you offer to expecting moms?
MR: I often help expecting mothers deal with aches and pains, especially low back and hip issues.  I can also help with morning sickness, and with establishing good nutrition for mother and fetus.  I often help with encouraging the birthing process to start, and make sure it goes well.  I can even help turn a breech baby when necessary.   
SPB: What are the expected benefits?  
MR: Helping the body feel relaxed and keeping the Qi moving correctly is very important in general, but especially so when you're pregnant.  The impact on the health of the mother can sometimes be subtle-- an improvement in mood, energy, and sleep-- and other times dramatic, as when there is back pain or nausea.  Postpartum depression can also be significantly improved.
SPB: Is there a "Pregnancy Protocol" or do have an ideal treatment that you practice on pregnant women?
MR: It's an interesting question, and the truth is, there's no such blanket or "dream" treatment for pregnant women, or for anyone.  Traditional Chinese Medicine is very different from conventional medicine in that, regardless of whether the patients all have the same condition or symptoms, we always make sure the treatment we offer matches the needs of the individual patient, down to very minute details.  Because everyone's body is different, and because there are hundreds of points to choose from, it is rare for one patient to get the same treatment as the next.  That said, I always make sure the Blood and Qi are vital and flowing well, and that the Yin and Yang energies are properly balanced.  But how this is accomplished always changes.   
SPB: Are there any risks or side effects an expecting mom should be aware of?
MR: Yes.  Acupuncture is very stimulating, and it's possible that a strong treatment and the use of points that are prohibited during pregnancy could promote an early childbirth.  However, such a thing is very rare, especially if the practitioner has been properly trained.  It's very important to get acupuncture from a licensed acupuncturist, rather than a physician from another wellness discipline who may have done a seminar or two on Chinese Medicine.  Otherwise, the response is almost always very positive for the expecting mother.    
SPB: Is there an ideal time for a mom to start acupuncture treatments?
MR: Before, during, and after!  However, some practitioners are a little weary of doing acupuncture during the first trimester.  Even though it's generally quite safe to do so, we don't like the liability!  I tend to fall into that line of thinking.  So it's best to do acupuncture before pregnancy, during the second and third trimester, and definitely in the post-natal recovery period.
SPB: If there is anything else you think our students should be aware of?
MR: I could talk on and on!  But if you have specific questions, it's best just to contact me directly.  I can be reached via my website, www.zenmedicinals.com
Disclaimer:
The material included on this site is for informational purposes only.
It is not intended nor implied to be a substitute for professional medical advice. The reader should always consult her or his healthcare provider to determine the appropriateness of the information for their own situation. This blog contains information about our classes available in Chandler, AZ and Payson, AZ and is not the official website of The Bradley Method®. The views contained on this blog do not necessarily reflect those of The Bradley Method® or the American Academy of Husband-Coached Childbirth®.
/