...celebrating every swee​t pea their birth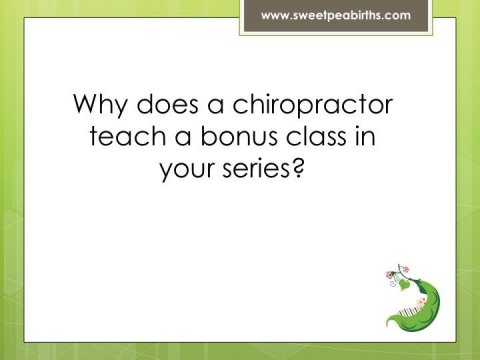 We invite Dr. Ross to speak to our students every series. We started out by having him come to a portion of a class to share the benefits of chiropractic in pregnancy and for breastfeeding, and to explain
The Webster Protocol
, a technique used for mothers carrying breech babies.
I imagined he would speak for about 30 minutes, leaving us two hours to spend on that week's topic with our students. After two sessions when the reverse was true, it became apparent that he needed his own class.  Ever since then, our Bradley™ series is actually 13 sessions: 12 classes with us, and 1 with Dr. Ross.
Our belief in the benefits of chiropractic stem from the results we see in our own family's health.  I write about those
HERE
.  Among other things, we have been positively impacted in pregnancy and with breastfeeding, and those are the topics that are relevant to our students.
He speaks on several topics:
Explains what chiropractic care IS and ISN'T: it's not about cracking backs!
The importance of whole food: offers insights on what does the body good and what to consider reducing (hint: gluten and milk!)
The physical, chemical and emotional stressors that affect our lives: offers suggestions on how to reduce or eliminate those
Chiropractic care benefits in pregnancy: eliminate waddling, and helps with SPD among other things!
Chiropractic care benefits for breastfeeding: babies shouldn't "like" one side and not the other
Coaching Back Labor: offers the coaches in our classes 3 different ways to help a mom who is experiencing back labor
Now supposedly, women under chiropractic care have shorter and easier labors.  We found that they were easier…not necessarily shorter for us!  We wish that benefit for all our readers and student, though! I have listed several local chiropractors at the end of this post.  If you are not local to Phoenix, please check www.icpa4kids.com to find a chiropractor in your area.  If you are a skeptic like I was, consider scheduling a consult just to talk before you make a decision about initiating care.
Our story of coming around to chiropractic care:
http://goo.gl/sDTdMS
Get your own "Eat Locally" tee-shirt at Rescued Rumps:
http://goo.gl/BXf11J
DR ROSS VIDEOS
Whole Foods
https://youtu.be/YIlMvB3KA7o
Harmful Substances
https://youtu.be/pKt2PGHqYTU
Chiropractic Care Pregnancy
https://youtu.be/qgd_eqZ01FU
Webster Protocol
https://youtu.be/A3762xOCMcs
Sacrum
https://youtu.be/NheKWhvDqZE
Posterior Baby
https://youtu.be/Tean65Uhw-Q
Chiropractic Care for Infants
https://youtu.be/Aol0l_wBhLo
Cranial Care & KST for babies
https://youtu.be/CpAiwXJApZE
BREECH Information
Five Point Plant to Turn Breech Baby
http://goo.gl/2WYf4n
Find a chiropractor in your area:
http://icpa4kids.com/index.php
AHWATUKEE: Dr. Stephanie
http://livinginline.com/
MESA: Dr. Jenny
http://www.expressionsoflifechiro.com/
PHOENIX: Dr. Becky
http://www.kidsrising.com/
SCOTTSDALE: Dr. Dara
http://optimumwellnesschiropractic.com/
TEMPE Dr. Ross
http://rechargeyourlife.com
Disclaimer: 
The material included in this blog and video is for informational purposes only. It is not intended nor implied to be a substitute for professional medical advice. The viewer should always consult her or his healthcare provider to determine the appropriateness of the information for their own situation.  Krystyna and Bruss Bowman and Bowman House, LLC accept no liability for the content of this site, or for the consequences of any actions taken on the basis of the information provided.  This blog and video contain information about our classes available in Chandler, AZ and Payson, AZ and is not the official website of The Bradley Method®. The views contained in this video and on our blog do not necessarily reflect those of The Bradley Method® or the American Academy of Husband-Coached Childbirth®.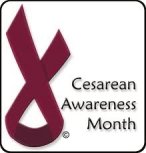 While there are no guarantees that the kind or amount of preparation you do will lead to a vaginal birth, there are things you can do to increase your opportunity to have the vaginal birth you want for your baby.
If I could write a blueprint for having a vaginal birth, I would follow the Five-Point Plan outlined in our Bradley Method® classes.  Here are five things you can do throughout your pregnancy to decrease your chance of a cesarean when you go into labor:
1.  Exercise

Have you ever heard of a person signing up for a race on the day of the event with no prior running experience?  Have you ever heard of an athlete being signed to a team without any previous training in that sport?  No.  You would not participate in an athletic event without at least three months of prior training.  Labor is like an athletic event.  You will have the best outcome possible if you are free to move, walk, and engage your body in different physical positions.  A body that is ready for that event will perform much better than a body that starts labor with no preparation at all.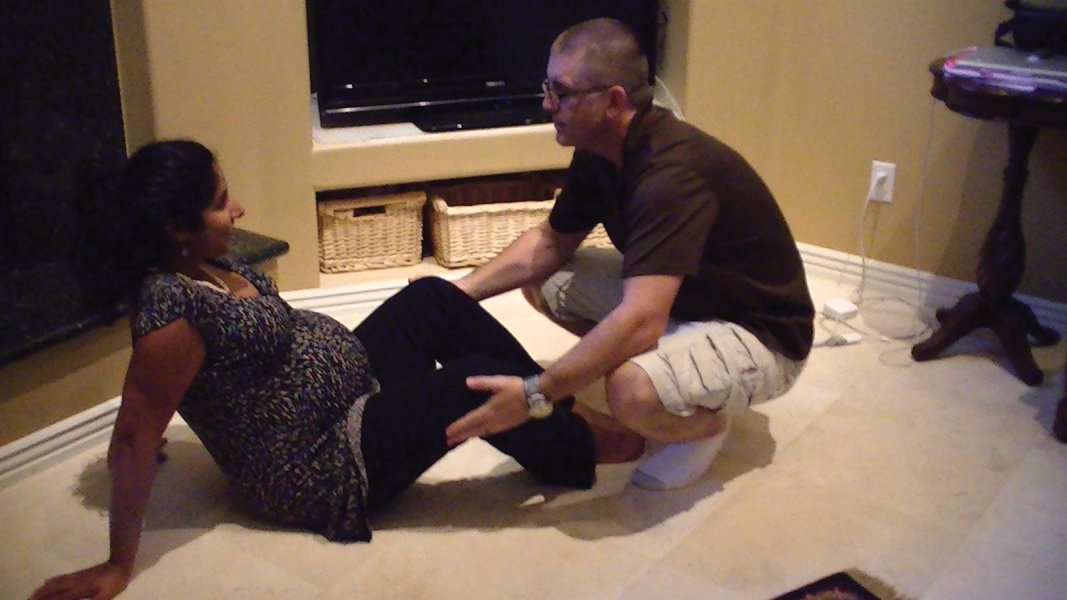 The Bradley Method® asks students to consider
THESE
exercises to tone the back, belly and bottom, the most active muscle groups in labor.  We also ask all our students to find some kind of stamina-building exercise that they can do on a regular basis.  Each mama is encouraged to at the very least walk 20 minutes per day.  There are also other exercises that are safe for a pregnant mother that do not cause excessive strain on the mama by bouncing up and down on the Kegel muscle: swimming, jogging in a lap pool, water aerobics, and prenatal yoga are all forms of exercise that former students have found beneficial to build their stamina for labor.
2.  Good Nutrition
Coach Bruss tries to impress on the coaches that they have a vested interest in ensuring that their partners are eating a healthy, whole food diet.  The benefits for the long-term health of the growing baby will last their lifetime.  The mother will benefit in pregnancy and labor if she is well hydrated and well nourished.  You can read more about the details of what we teach in Bradley™ classes
HERE
.
In the event that the MotherBaby do have a cesarean birth, the well-nourished pair has a better chance at recovery and establishing breastfeeding.  Barring additional complications from surgery, Mother can withstand the trauma of labor and her milk should come in without too much delay if she has been well nourished.  Her good nutrition made strong, healthy, stretchy tissues, so she may also have a better recovery healing from the physical rigors of a cesarean.  Baby has been afforded every opportunity to have all the right nutrients for growth while in-utero, and they are likely to be born at their best health possible. 
Anecdotally, I can share that most of the babies born via cesarean to our students have had lusty appetites when they are reunited with their mothers!

3.  Education
You and your partner are going to live with your baby for the rest of your lives.  The decisions you make and the information you learn during your pregnancy will help you make the best decisions possible when it comes time to make choices for your birth.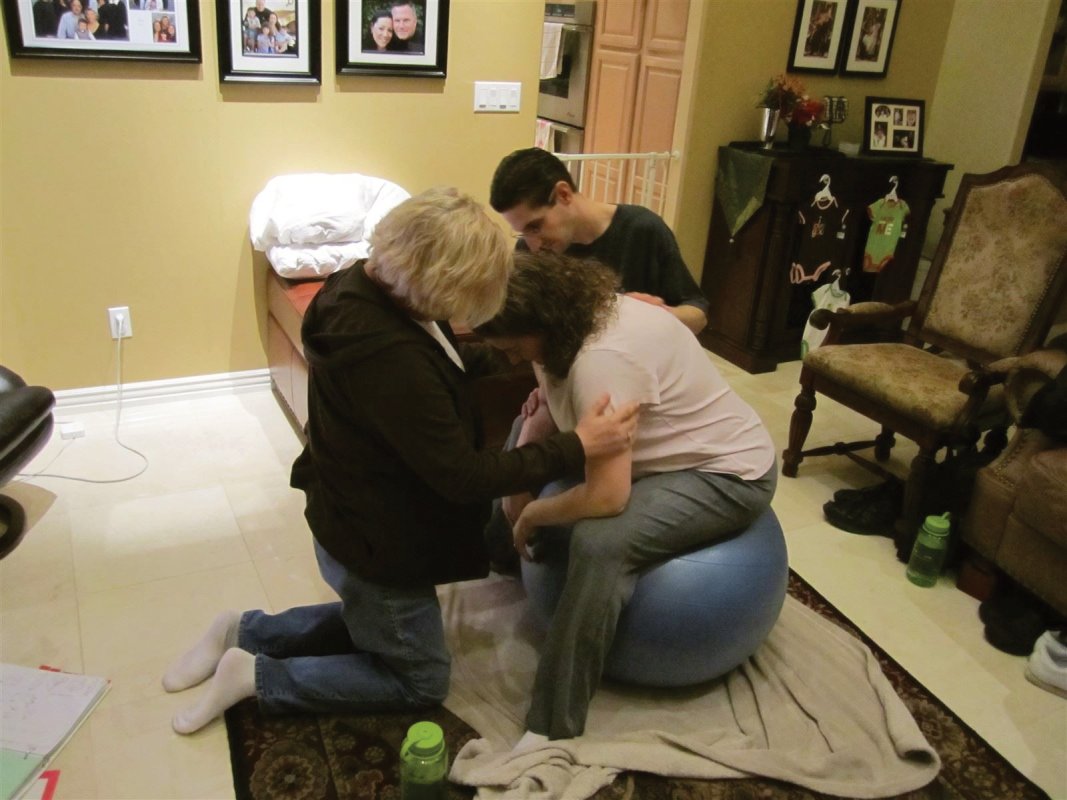 When time allows, take a comprehensive childbirth education course. 
We love the Bradley Method®, which is why we took it twice and then became certified instructors.  We both wanted to work together to bring our children into the world so it made sense for Bruss to train as my coach.  We felt the topics covered in the twelve weeks would help us to be as knowledgeable as possible about the process of labor and how to handle the work of labor.  We liked the focus on communication, exercise, nutrition and relaxation every week.
If "one size fit all", there would not need to be any other types of childbirth preparation course.  The reality is that what works for me, may not work for you, and what works for you, may not work for your best friend, etc.  There are several other methods to prepare women and/or couples for birth.  Along with a link to The Bradley Method® main page so you can find an instructor in your area, I have listed some of my colleagues in the Phoenix area who teach other methods at the end of the post,.
I also recognize that sometimes classes are not possible due to timing or resources.  Read
THIS
about the natural alignment plateau.  I also put a suggested reading list at the bottom of this post – you can read as much or as little as you want.  I did list my top three choices if your time is limited and you really want to do your best to be ready for your birth.
I will close this section with a parting thought: you would not save up your money for the vacation of a lifetime and then hand over that savings to a travel agent and say, "Book it" without any further investment in the process.  Your child is priceless.  Take the time to read, form a community and really be confident in the choices you want to make for your birth, and the options you are willing to consider if your birth takes a different course than you prepared for.

4.  Take Responsibility
Piggyback on the last idea: you are the ultimate arbiter of your pregnancy and labor.  You can inform yourself and make the best decisions, or you can be completely casual and careless, or something in between.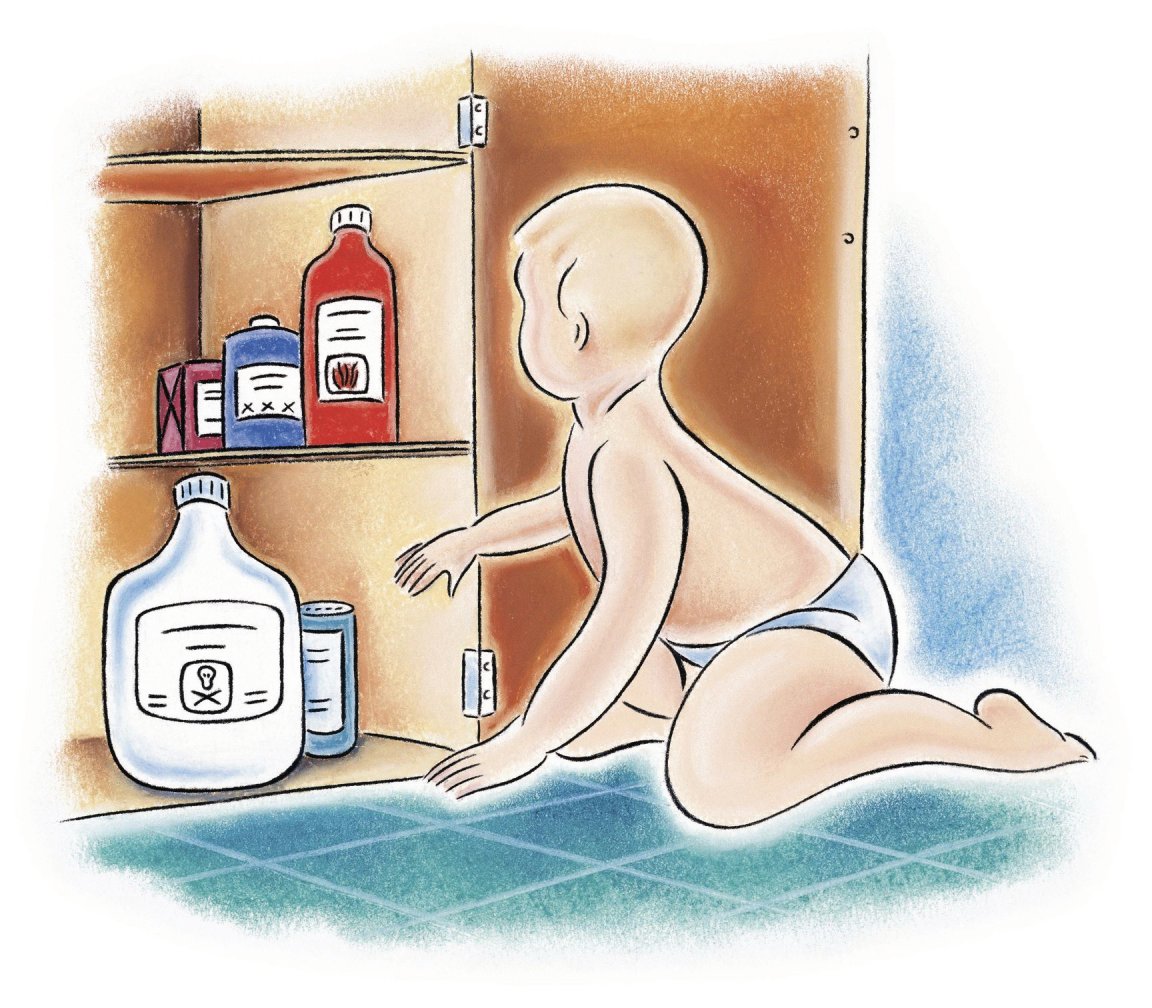 There are resources like the Environmental Working Group that provide lists of safe products and foods for families.  We spend a whole class talking about harmful substances, environmental hazards, and alternatives to them in our Bradley™ series class on Pregnancy.
You can also take responsibility for your pregnancy by taking care of yourself physically and emotionally.  Avoid stress and overwork.  Instead of popping a pill, what do you think about going to see a chiropractor, getting a massage, or going to prenatal yoga classes to ease the discomforts of pregnancy?
Some of the most important choices for you to make intentionally revolve around your birth plan.  Do you have a provider that supports your birth choices?  What is their primary cesarean rate?  Are you at a birthing facility that supports your choices?  What is the facility's primary cesarean rate?  This information is public record – you can find it.  If not, you can contact an advocacy group like Childbirth Connection or Improving Birth to help you uncover that information and find the most vaginal-birth friendly providers and birthing places in your region.
Especially if you choose a hospital birth, you can also explore your feelings about hiring a doula.  Learn what a
doula's role
is in birth, how to hire one that best suits what you anticipate your needs as a couple will be, and then plan it into your budget.  Some doulas work on sliding scales, and they are willing to trade and barter – all birth workers want to help you in any way they can.  Realistically, couples in all birth places can benefit from a doula – read up and see which choice is right for you.
5.  Relaxation
Relaxation is the key to The Bradley Method®.  Dr. Bradley believed that a well-trained mother who was accompanied by her loving coach could do anything that nature intended.  With the knowledge of the progress of labor, she doesn't have to be afraid of "what comes next".  A well-trained mother welcomes the sensations of labor with the knowledge that this is a journey she must take to grow as a mother. 
Bradley™ classes teach strategies for physical, mental and emotional relaxation to have as many tools as possible to break the Pain-Fear-Tension cycle.  We teach our couples various positions for labor so that a mother can follow her instincts and get into the best position possible to achieve maximum relaxation. Both she and Coach know the roadmap.  They also know that their course may be a sprint or a marathon, or maybe something in between – their role is to accept the labor and follow mama's instincts about what she needs and when.  Once she is completely relaxed and able to surrender, labor can progress beautifully and unencumbered to an unmedicated, vaginal birth.  
In closing:
As I mentioned earlier in the post, sometimes you do all the right things and yet, you are still being presented with a situation that looks like it may lead to a cesarean. 
HERE
is a good post that covers how to handle different labor scenarios that may present as a reason for a cesarean. If mom is okay and baby is okay, you can think about asking for more time.
What if you do everything right and you still end up at the operating room?  
Read
HERE
to learn about your options if you want to maximize your cesarean experience to capture the essence of a vaginal birth.  Again, you must educate yourself and prepare.  Consider writing a cesarean Birth Plan B so that your provider is well aware of what you want to happen before you are in labor and so that when you ask for these things, they are not forgotten.  A natural approach to a cesarean takes more time than a standard cesarean.  By discussing these things in pregnancy, you are not going to ask them to change their "game" without fair warning.  
All of our students come to class with the intention of having a natural, vaginal birth.  There are times when they have made the choice to have a cesarean for a Healthy Mom, Healthy Baby outcome after laboring and using the tools they learned in class. They had the skill set to help them identify that despite doing all the things they could, the cesarean was the birth that their baby needed.  The overwhelming majority of them have been grateful for all the preparation and the communication skills they learned.  Unlike families who felt railroaded into their cesareans, couples who prepare for their births choose to have cesareans that ensure a Healthy Mom, Healthy Baby outcome and they have a degree of peace with their birth to help them on the road to healing.

I know gratitude for the process doesn't take away the feelings of not having the birth they planned and prepared for.  Barring the rare complications, having an empowered pregnancy does give them the best possible chance of a VBAC next time.

If you did everything right and still had a cesarean, I encourage you to accept your birth.  Your baby had a reason for needing a cesarean, and assuming you hired a capable, experienced care provider that you trusted, they knew that knew that was the birth you needed.  Seek support from other women who had cesareans through the ICAN organization in person or on-line.

Lastly, there is a group of women who will always need a cesarean.  They may be high-risk, or they may have high-risk pregnancies.  To those women, I say, "You are strong.  You are lionesses."  Cesarean births are no joke, and to be willing to undergo them again and again for the love of family, you are the ultimate examples of a mother's love.  Thank you.

What do you think – would you add or subtract anything from this list?
Please leave us a comment - it will be moderated and posted.  *I think* that the amount of traffic you so generously generate has led to a lot of spam posting.  In an effort to keep the spam to a minimum, I am taking the time to moderate comments now.
Reading list:
Top Three-Four, especially if you are not going to take a class
Natural Childbirth The Bradley™ Way – Susan McCutcheon, AAHCC
Ina May's Guide to Childbirth – Ina May Gaskin
Thinking Woman's Guide to a Better Birth – Henci Goer
The Womanly Art of Breastfeeding – La Leche League, International

Other very informative books:
Husband-Coached Childbirth – Dr. Robert Bradley
Exercises for True Natural Childbirth – Rhondda Hartman, RN, AAHCC
The Birth Book – Dr. William Sears and Martha Sears, RN
Active Birth - Janet Balaskas
A Child is Born – Lennart Nilsson
What Every Pregnant Woman Should Know – Gail Sforza with Dr. Tom Brewer
Metabolic Toxemia of Late Pregnancy – Dr. Tom Brewer
Children at Birth – Marjie and Jay Hathway, AAHCC
The Baby Book – Dr. William Sears and Martha Sears, RN 
Main Page for The Bradley Method®
Other Childbirth Preparation Classes:

Hypnobirthing: Marinah Farrell (4-6 week course)  480-528-1689Hypnobabies: Noelia Waldo (6 week course)  (480) 295-0895
Birthing From Within: Alejandrina Vostrejos  (6 weeks) 480-206-1985
The material included on this site is for informational purposes only.
It is not intended nor implied to be a substitute for professional medical advice. The reader should always consult her or his healthcare provider to determine the appropriateness of the information for their own situation.  Krystyna and Bruss Bowman and Bowman House, LLC accept no liability for the content of this site, or for the consequences of any actions taken on the basis of the information provided.  This blog contains information about our classes available in Chandler, AZ and Payson, AZ and is not the official website of The Bradley Method®. The views contained on this blog do not necessarily reflect those of The Bradley Method® or the American Academy of Husband-Coached Childbirth®.
   
Bruss and I would like to welcome Cassandra to the Sweet Pea Births Family.  She will be a regular contributor to the blog and you will start seeing her around the internet on our other social media platforms.  I am looking forward to sharing her areas of expertise with our students and readers.  Bienvenidos, Cassandra! ~KRB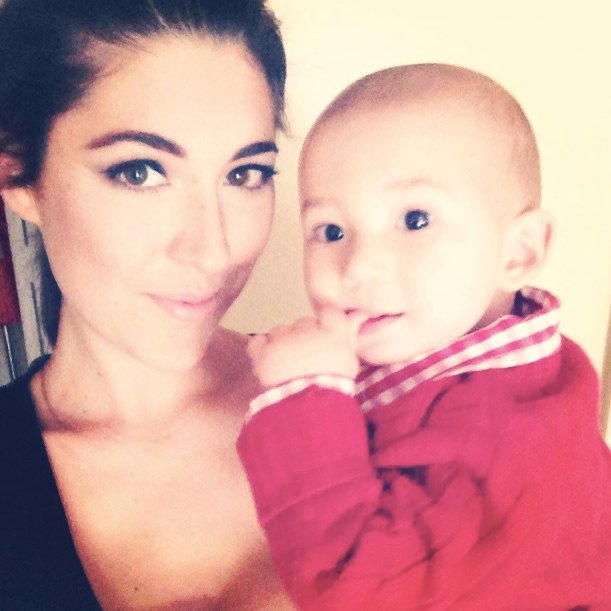 Hi, I am Cassandra Okamoto and I am a new contributing writer here at Sweet Pea Births! I thought I would tell you all a little bit about myself & then share my birth story, which just happened to take place almost exactly one year ago.   
I am wife to my wonderful husband, Eric, of four years, and mother to our one-year-old son. I quit my career in telecommunications finance at 34 weeks pregnant and have stayed home ever since. SAHM, wife, mother, all roles I am still struggling to understand, identify, navigate, and balance a year later.   
In 2009 I began a whirlwind adventure into all things nutrition, holistic healing, natural living, conscious consumerism, and sustainability, not only for our earth but also for us! This led me to obtaining a certificate in Holistic Nutrition from the Southwest Institute of Healing Arts in 2010 and exploring the world of healthy pregnancy and natural home birth before becoming pregnant in 2011. Now my days are filled with post partum/nursing nutrition, toddler nutrition, gentle parenting, and being the best facilitator to my son as he explores the world.   
My pregnancy was filled with tons of herbs/herbal tea, chiropractic care, yoga, massages, nutritious food, walking, weight training (until my due date!).  Everything progressed very normally.
At 43 weeks 4 days (according to the date *I* believed my baby was conceived), I woke up around 9:00 am and while laying in bed felt some slight cramps that were coming and going about every 5/6 minutes. I had no signs of labor up until this point and I knew this could last for days or even weeks so I just relaxed, read, and then got ready for the day. My husband was taking me on an afternoon date to see The Lorax!    
While I was getting ready they were coming a little stronger and by the time I met my husband at 1:00 pm, I was stopping for a breath at each one. I LOVED the movie but about an hour into it I just couldn't get comfortable during the contractions and I asked if we could leave so I could lie down (I still haven't seen the end of that movie!).   
We got home about 4:00 pm and I tried laying on the couch while my husband changed our bed sheets and made me something to eat.  That wasn't very comfortable and I settled in on the floor.
Around 5:45 pm I called our doula. I knew it could still be a very long time and didn't want her to come prematurely but wanted to give her a heads up so she could plan her night. She was on her way to teach a birth class which was from 6:30-8:30 pm and I told her to just come after! She had to run home and get her things and said it would probably take about an hour and I figured I could definitely go on like this for three more hours and 9:30 pm would be perfect. 
The bed was now ready so I got in, surrounded myself with pillows and tried to rest, but they were really coming now. I also had to get up and pee a lot, which was no fun. I felt the best lying down, I needed to be supported and just try and sink into the bed when a contraction would come. I tried the birth ball for one and I just felt so unstable without the support of the bed and pillows all around me. I would have some on the toilet though and would brace myself against the door; the support of the door and the toilet beneath was good too.
Around 6:45 pm they were more intense and hard for me so I started moaning through them, it actually really helped. I decided I needed to call our doula back and have her come now. I also called our midwife then to give her the heads up as I was definitely feeling this was the real thing and hoping to have my baby with us sometime the next morning.    
Our doula arrived around 8:00 pm, and I was so happy to see her. I was still in bed, surrounded by pillows and not opening my eyes – just moaning through each contraction. She set up the birth tub and it was super noisy but I didn't mind at all, during my contractions I was in my own world and although I would still have my eyes closed between contractions I could still hear and understand everything going on around me.
I am not sure what time it was when the first batch of hot water was in the tub but that is when I got in, it wasn't very deep but it was actually perfect. The water felt good. I got on my knees and laid over the side with my arms outside, I began to lose it a little in the pool. The contractions were so strong and honestly I wish I could describe how they felt but I can't, I couldn't really explain to my husband right after and by now I can't remember as vividly. They were HARD though, I got really scared that this was going to go on for hours and hours and hours and I knew I wouldn't be able to last that long. 
I kept asking my doula if she thought I had a lot longer left and she just kept telling me to focus on each contraction and not think about anything except that one. She held my hands and repeated "think about being soft and open in front of your baby" during the contractions and I did. I spread my legs out wide during each and thought about my cervix as butter melting away. Between contractions all I wanted to do was rest, I just wanted to lie down. I started sitting back in the tub during the breaks just to try and find some relief, even though it was more work to get back up as soon as I felt another contraction coming.
During this time I had a non-stop feeling that I had to pee. I would get out of the tub and go to the toilet but during contractions it started feeling so much better if I pushed like I was peeing. Our doula put a chux pad outside of the pool and I spent a couple contractions coming back from the bathroom leaning on the outside of the pool and pee would dribble out each time. She said a little bit of pee in the pool was fine and I was SO happy because it seriously felt so much better when I could do that during the contractions.
Somewhere in here I was asked if I wanted the student midwives to come hang out in the other room but I said no, surprisingly (for my worrisome nature) I didn't feel like anything was wrong and the only thing I was worried about was that labor was going to go on forever and I wouldn't be able to make it through.
I started feeling some spasms on the right side of my belly during three contractions and then at 9:55 pm my water broke! It was the wildest feeling ever, I really had NO idea what it was – it felt like a big gush and then bubbles coming out. I don't know if I made a weird face or something but my doula immediately asked if my water broke and then I knew what it was!
The very next contraction was a pushing contraction – it was the craziest thing I have ever felt. It was like my stomach was literally ejecting my baby out. It would happen about three times each contraction. It wasn't as "painful" as the other contractions but VERY overwhelming and honestly scary to me because it was SO strong and so involuntary – my body was doing it all without me and it was nuts! I don't think I actually pushed with the contractions for awhile, I didn't feel like I was doing anything – it felt like my body all on it's own. My doula told me to reach down and see if I could feel my baby and I could! His head was about half a finger inside.
After a few contractions his head was closer, and then I would feel it come down and go back up. It then started coming down and staying down, but during the break between contractions would go back up.   
My husband replaced my doula in front of me holding my hands during these contractions while she went behind me and put counter pressure on my back. It felt amazing, I didn't really feel that much pressure in my back/bum and I think it was because she was doing that. The beginning of a couple came without her ready and they were SO MUCH WORSE.
Our midwives arrived around 10:40 pm. They checked my baby's heart rate and it sounded good and I was relieved. I hadn't felt any movement from him and a couple of times it crossed my mind that maybe he wasn't ok or alive (I know that is awful but it was in my thoughts). Pretty soon I started feeling burning on the inside, then a couple more contractions later and I was feeling a terrible burning on the outside – I could reach down and feel my son's head RIGHT there.
I had felt something slimy sticking out of me earlier and my doula had checked me with a flashlight and mirror and saw that it was just part of my bag of waters. Our midwife noticed the same thing at this point and wanted to make sure she knew what it was, she couldn't get a good look with the flashlight so she told me I needed to stand up. I thought there was no possible way in the world that I could stand up even if I tried but somehow everyone helped me up, a contraction hit and my baby just shot/tumbled/fell right out, it was 11:20pm on March 7th, 2012.   
Later this week I will be sharing Part 2 so watch for it on Friday! In the mean time I would love to hear from you in the comments: where did you birth your baby(ies)? Was it what you expected or planned, why or why not?    
Please leave us a comment - it will be moderated and posted.  *I think* that the amount of traffic you so generously generate has led to a lot of spam posting.  In an effort to keep the spam to a minimum, I am taking the time to moderate comments now. ~KRB    
Disclaimer: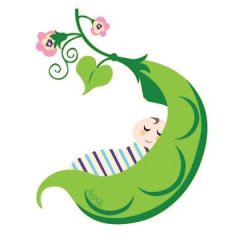 The material included on this site is for informational purposes only.
It is not intended nor implied to be a substitute for professional medical advice. The reader should always consult her or his healthcare provider to determine the appropriateness of the information for their own situation.  Krystyna and Bruss Bowman and Bowman House, LLC accept no liability for the content of this site, or for the consequences of any actions taken on the basis of the information provided.  This blog contains information about our classes available in Chandler, AZ and Payson, AZ and is not the official website of The Bradley Method®. The views contained on this blog do not necessarily reflect those of The Bradley Method® or the American Academy of Husband-Coached Childbirth®.    
We started seeing Dr. Ross when Bryan was breech in-utero.  His care has positively impacted my health and made our last pregnancy feel like my best one ever.  Not wanting to keep the goodness to ourselves, we invite him to come speak to our students as a free bonus class.   They hear about the many ways chiropractic care may benefit them during pregnancy, postpartum and their nursing relationship.  For more information on those topics,
click here
.
Here is the second topic in Dr. Ross' presentation to our students: how to coach back labor.  He is also a Bradley© dad, and he knows first-hand the importance of being able to coach a mom with back labor and relieve the intense pain it can cause.  We ask him to share his tips and tricks with our student coaches.  I am so excited that we finally got some videos of him demonstrating his techniques so that people can refer to them in preparation for the birth-day.  Thank you to Erica White for volunteering to be his demo partner and for allowing me to share these on the world wide web!
The first video demonstrates how to find the mom's sacrum and how to manipulate it in labor.  The idea is to open the top of the pelvis when mom and baby are trying to line up – this is great for the first stage of labor.  When baby is engaging and mom is starting to feel low-back pressure, the focus changes to opening the bottom of the pelvis to increase the size of the passageway and ease baby out.
This second video is a technique for every coach and doula to add to his or her "labor toolbox". It is specifically designed to turn a posterior baby.  I have had students use this successfully and avoid a cesarean.  In their case, it correctly positioned their baby who was asynclitic, which is just a fancy way of saying the baby's head was tilted to the side and misaligned with the birth canal.  Their baby's position was also very painful to the mom, similar to the manner that can make back labor unbearable.
Dr. Ross has the moms scoot as close to the edge of the bed as they are comfortable, and he has the coaches support the moms so that they can completely relax in this position.  I included the written description of the technique below the video.
Alternate Positioning During Labor:
Have the patient lie on the side (whichever side feels the most comfortable to her).  Ask her to drop her top leg off of the side of the bed for as long as she's comfortable.  This will many times take the tension out of the tissue and allow the baby to rotate into the proper position with the occiput oriented anterior instead of posterior.
     - Attribution Unkown (by me – if Dr. Ross has it I will edit)
Let me know if you try any of these techniques and how they work for you.  I trust and pray that their successful application will help you avoid  medical interventions. As always, I wish you the best labor possible and encourage you to make decisions that lead to a Healthy Mom, Healthy Baby outcome.
Which labor toolbox tips or tricks worked for you?
Disclaimer: 

The material included on this site is for informational purposes only.
It is not intended nor implied to be a substitute for professional medical advice. The reader should always consult her or his healthcare provider to determine the appropriateness of the information for their own situation. This blog contains information about our classes available in Chandler, AZ and Payson, AZ and is not the official website of The Bradley Method®. The views contained on this blog do not necessarily reflect those of The Bradley Method® or the American Academy of Husband-Coached Childbirth®.
We are now enrolling for our Spring Series
March 5, 2012 to May 21, 2012
For more information or to register, please call us at 602-684-6567 or email us at
[email protected]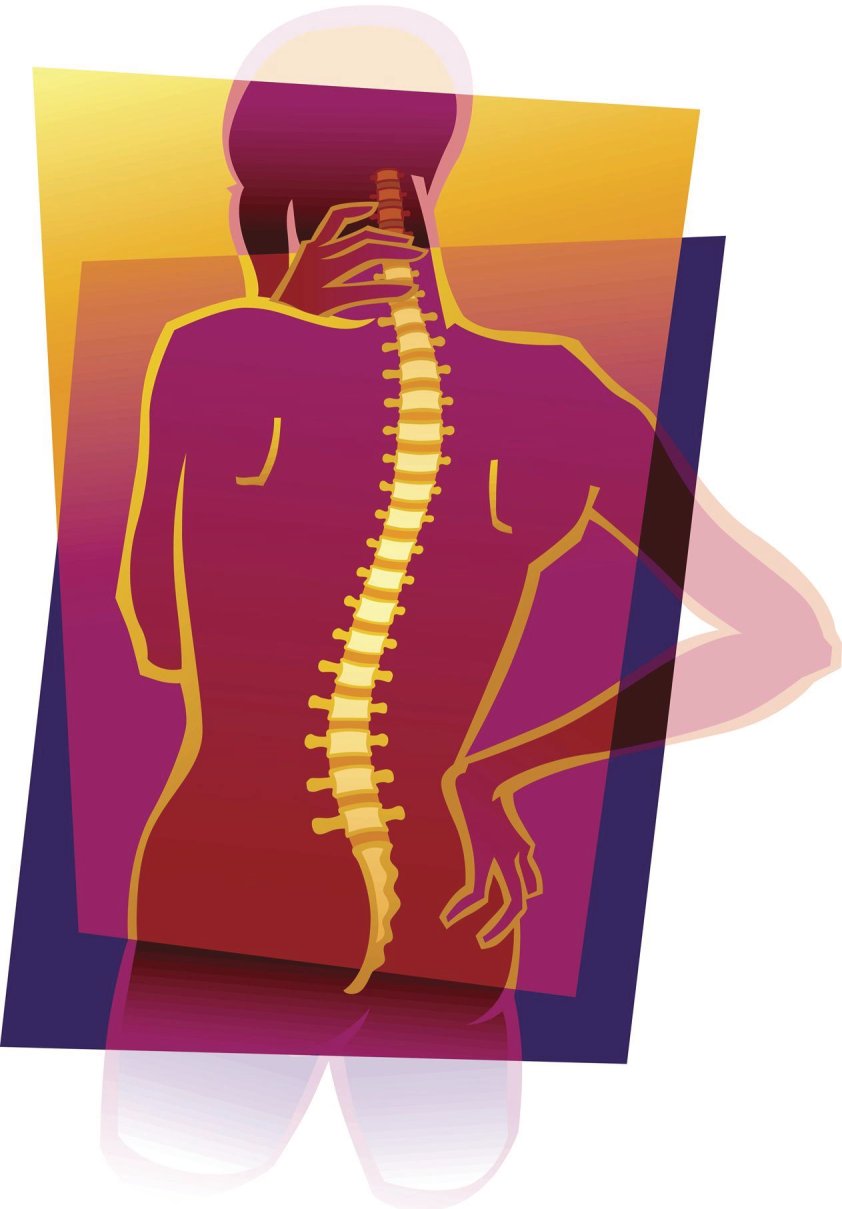 I admit it - I was one of those complete skeptics about chiropractic care.  I used to call them "chiro-quackers" and felt 100% sure that I would never let one touch me or my back.
Then our third child, Bryan, was breech at 32 weeks.  And he stayed breech - at our 36 week ultrasound, there was definitely a bottom where there should have been a top!  Desperate to avoid a cesarean and willing to try any natural measure I could, I asked my natural momma tribe if they could recommend anyone for the Webster Protocol - the three with answers all sent me to the same person: Dr. Kevin Ross.
We invite him to speak to our students because we feel that his care is one of the keys for our whole family to continue along the path of natural living that ties into our passion for natural birth.  He is passionate about chiropractic care and the benefits for mom, baby and the nursing relationship.  As an added bonus, he is also a Bradley dad® and can speak directly to the families coach to coach.
Today's post is short on written words - I will let Dr. Ross' videos speak for themselves.  You will see a title and a synopsis; click on the videos to learn more about the topics.  Enjoy!
The topics are:
- What is chiropractic care?
- What is "interfering" with the body's natural processes?
- What is "adjusting"?
- Chiropractic and Pregnancy
- Chiropractic and Babies
- The Webster Protocol explained
For Part 2 of this post, which is Coaching Back Labor
click here
.
What is chiropractic care?  
Dr. Ross introduces the concept of chiropractic care to our students.
What is "interfering" with the body's natural process?
Chemical, physical and emotional stressors interfere with the body's ability to heal itself.  Good chiropractors don't "fix" things - they clear the way for the body to do the work.
What is "adjusting"?
The common understanding of chiropractic care is a lot of pops and cracking.  Dr. Ross explains the different ways of adjusting - and there are many ways to adjust without "cracking".
Chiropractic and Pregnancy
Chiropractic care can help ease some of the physical discomforts of pregnancy.
Chiropractic and Pediatric Work
Babies can also be safely adjusted - do your research and find a chiropractor trained to do pediatric work.
The Webster Protocol
Guess what - it's not a turning technique!  It is actually stabilizing the mother so that the baby can safely turn head-down.
What do you think?  Have you considered chiropractic care as an option during pregnancy?

About Dr. Kevin Ross: 
Dr. Ross has been in practice for 20 years in Tempe, Arizona. His passion and love is pediatric and pregnancy care but his office cares for people of all ages. He is certified in the Webster Protocol for malpositioned babies.  If you would like to contact Dr. Ross, you can reach him at 480.730.7950, or visit his site at
www.rechargeyourlife.com
Disclaimer: 

The material included on this site is for informational purposes only.
It is not intended nor implied to be a substitute for professional medical advice. The reader should always consult her or his healthcare provider to determine the appropriateness of the information for their own situation. This blog contains information about our classes available in Chandler, AZ and Payson, AZ and is not the official website of The Bradley Method®. The views contained on this blog do not necessarily reflect those of The Bradley Method® or the American Academy of Husband-Coached Childbirth®.
We are now enrolling for our Spring Series
March 5, 2012 to May 21, 2012
For more information or to register, please call us at 602-684-6567 or email us at
[email protected]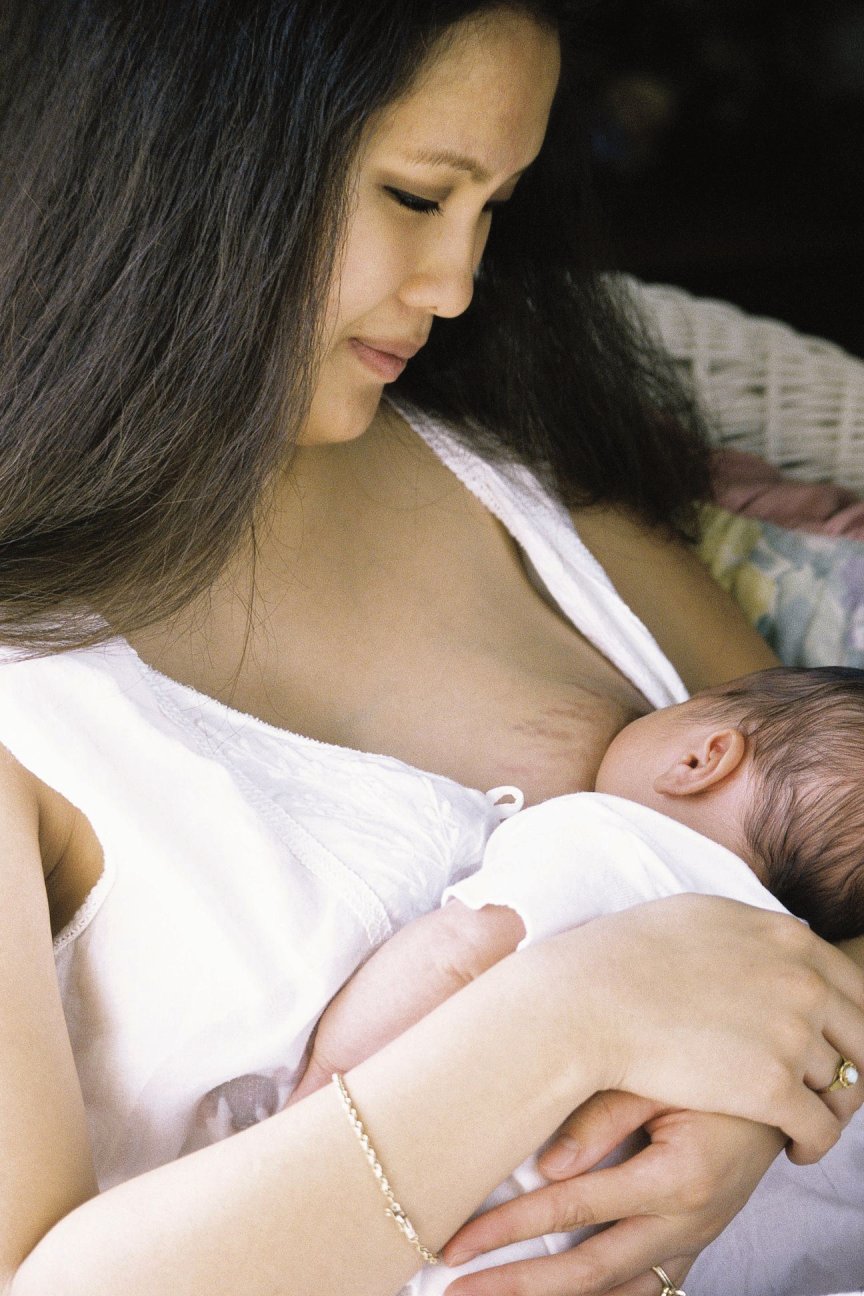 "What You Need to Know About Breastfeeding That No One Tells You
"
We had our first introduction to the benefits of breastfeeding in last night's class.  We have the benefit of having two moms who have already breastfed in our class and it was great to have their input as we introduced the new parents to the concept of breastfeeding.
Most people know about engorgement or nipple soreness, or that it can take a few days for your milk to come in.  There were comments about the new things our students heard about breastfeeding when we closed class, so I thought I would share the insights people learned in class.  Although it seems that the general awareness about breastfeeding has increased, there are still a lot of ideas that haven't hit the mainstream that are important to share – hence the subtitle in today's post.
Breastfeeding is not supposed to hurt.  One of the common reasons mothers give for giving up is that it was literally too painful to nurse.  To quote our chiropractor, "It may be common, but it's not normal."  He shows our classes the way the head and neck are compressed in the birth canal.  That alone is a tight squeeze that might cause a misalignment.  Add in the "help" from a well-meaning care provider when they tug on the head during delivery and you have a baby that is misaligned to the point that they cannot latch on properly.
Baby's that are misaligned might also appear to prefer to breastfeed on only one side.  Guess what?  Mom's breasts are a matched set!  The feel of the breast is the same, the texture of the nipple is the same, and the liquid coming out is made the same – there isn't vanilla on one side and chocolate on the other.
If you are having one or both of these issues, you have a couple of options.  You can look into taking your infant to a chiropractor that does pediatric work.  With a simple adjustment, he or she can make a huge difference in your breastfeeding relationship. You can also consult with a breastfeeding specialist, ranging in expertise from a peer counselor to an IBCLC certified lactation consultant.  These ladies can also take a look at the way you are breastfeeding and make suggestions to improve your latch.
Whether you go to a chiropractor or a breastfeeding specialist, the goal is to make breastfeeding enjoyable for everyone.  We always encourage our students to do their research and whatever they decide to do, take the time to find a chiropractor or breastfeeding specialist that is certified in their field and comes highly recommended. 
Get help within the first three weeks to establish your milk supply.  If you feel like you are not making enough milk, or your baby is acting like (s)he is always hungry, ask for help.  It is critical to establish your supply in the early days.  Your baby and your body working together will work to establish what baby needs, creating a "ceiling" of production.  Your production can ebb and flow from there, however you will always be able to go back and meet your peak.
You also make new milk glands for each baby.  If you had a hard time feeding one baby that does not necessarily mean you can't feed the next baby.  The best description I have heard of these glands is to imagine a cluster of grapes.  You make new clusters with each pregnancy, and once you stop using them, they wither up and the body absorbs them.  If it was hard the last time, get help now to identify which factors contributed to low production, and find out how you can increase your supply with the next baby.
You can search for lactation consultants on the web, or click
here 
to find an IBCLC, considered the gold standard in lactation services.  However, if along with low production you are experiencing a fever or anything else that indicates you need to see a doctor, see your care provider as soon as possible.  Only a lactation professional that is an M.D. will be able to correctly diagnose a medical problem and prescribe you the needed medication.  If they don't fit this description, see your M.D. as soon as possible so that you don't go down the route to an infection that leads to hospitalization.  A hospital stay will surely interfere with the breastfeeding relationship you are trying to establish.
There are lots of options in support groups.  A support group is a place to get answers to your breastfeeding questions.  You can also take heart that you are not the only one struggling, and find encouragement in the stories of women who have gone through what you are going through and come out on the other side as happy breastfeeding moms.  You can also gain confidence to nurse in public by being in a safe and accepting place when you start nursing away from home.  Support groups are a great way to meet other new moms and make friends for you and baby.  We have a couple of students who have made lasting friendships through the groups they attended.
There are a variety of places to get breastfeeding support.  La Leche League is the most recognized name in breastfeeding support.  I know…it also has a few negative stereotypes associated with it.  To quote someone I know, "Birkenstock wearing, tree hugging, breastfeeding zealots.  Nice, right?  Well, guess what – it is a Stereotype.  Will you meet some moms on the fringe there?  Maybe – then again, you can meet someone on one extreme or the other wherever you go.  You will definitely meet regular, everyday moms who are looking to learn more about breastfeeding and moms who are there to share their knowledge of breastfeeding.  The best thing you can do is to try a couple of different groups and see if you find a leader that fits with your personality.
If La Leche League is not for you, there are other free-of-charge options in the Chandler, AZ area.  Monday mornings you can go to a breastfeeding support group run by Debbie Gillespie, IBCLC, that meets at 10:00 am at Modern Mommy Boutique.  Wednesday mornings you can head to Chandler Regional Hospital for an IBCLC-led group that meets from 11:00 am to 12:30 pm.  On Fridays, you can head to Mercy Gilbert Medical Center for their IBCLC-led support group that meets from 10:00 am to 11:30 am.  All groups meet weekly with the exception of major holidays.  (See below for phone numbers.)
If you are not in the Chandler area, call your local hospital to see if they have any classes or groups to attend.  You can also check and see if there are any Meet-up groups or do a search for breastfeeding support in your area.
Your baby's poop color can change according to your diet.  Most of us have heard or learned that breastfed babies make a mustard-yellow poop.  Guess what?  That's not always the case!  Just because what goes in is whitish, doesn't mean that what comes out is going to be mustard all the time.  Bruss is always tripped out when he sees green poop, or purple poop…he can usually tell when I have eaten spinach or beets.
A word of caution: if anything in the poop
raises a red flag
do not ignore it.  One of the reasons you hired your naturopath or pediatrician is so you could ask a child health expert questions about your child.  (Another reason to hire someone you absolutely trust!)  If you feel something is wrong, call them.  They can reassure you that it's normal, or help you find answers if it's not normal and you need to follow up with an office visit plus.
Your baby's palate will reflect your diet.  There are many reasons why breastfed babies tend to be healthier adults.  One of them is that they are more likely to eat a variety of foods to meet their nutritional needs.  The milk you make is imbued with the tastes from your previous meal.  When you introduce solids, they are more likely to accept a variety of foods and become less picky eaters.
The main ingredients in formula are whey, casein, vegetable oils and lactose.  In other words – a common allergen, a manufactured fat and a sugar…read: the ingredients in processed food.  On top of that, the baby is receiving the same flavor every single time they eat…every feeding for as long as they take formula.  They are less likely to eat a variety and may tend to gravitate towards the processed foods that taste like the food to which they have become accustomed.
You can supplement with your own milk.  When a pediatrician says that you need to supplement your feedings for any number of reasons, most of us make the leap to assume that you use formula.  Not necessarily…if you pump during or after a feeding, you will have your own milk to supplement with, instead of substituting your unique food with chemically manufactured formula.  If you are having a supply problem and pumping is not a choice for you, there are several organizations that are gaining popularity that connect moms needing breast milk with moms that have breast milk to donate. 
You can do an internet search for "milk sharing".  Do your due diligence and ask lots of questions before you make a decision to ask for milk donations.  Each family needs to make that call based on their particular situation.
You can still breastfeed if you have a low supply.
  Dr. Jack Newman drove home a very important point at his
lecture this summer
: breastfeeding is much more than breast milk. You probably did not expect that you would only be able to nurse your child one or two times a day.  From another perspective,
you
cannurse
your baby once or twice a day.  No matter how many times you are able to nurse, the laxative qualities in your breast milk will help your baby process the formula in their system.  You will help them be less constipated.  Those one or two feedings will still provide your baby with immunities and antibodies.  And most importantly, the you and baby will get to bond the way nature intended – skin-to-skin.
There is a growth chart designed specifically for breastfed babies.
  Did you know that the growth chart in most physicians' offices was designed in the 1950's?  Not only have our standards for what "healthy" is changed since then, those charts were designed based on the growth patterns of formula-fed babies (remember..fat and sugar babies?).  We make big babies and I have nuclear milk, so our children have never had a problem being measured against those charts.  However, that is not the case for every family.  If your baby is measuring small against the traditional chart and your pediatrician is concerned, then
click here
and print out the chart that pertains to your baby (boy or girl specific) and measure your baby.  These were designed by the World Health Organization specifically to address the different rates of growth for breastfed babies.  The WHO standards establish growth of the breastfed infant as the norm for growth – yeah! 
I hope this will help you have the confidence in your body, your baby and your milk.  Just as you were designed to birth your baby, you were also designed to feed him or her.
There are lots of options and many avenues to get the help you need.  You can breastfeed the best way you are able to and reap the benefits for you and baby.
Did you discover anything about breastfeeding that nobody told you about?
Note:  For some great "how-to" breastfeeding posts, you can check under the Breastfeeding 101 blog topic and access information written by Debbie Gillespie, IBCLC, RLC.
To read some of our student's experiences with breastfeeding, look under the "In Their Own Words" topic link. 
Breastfeeding support groups:
Mommy Help Center
Inside Modern Mommy Boutique
3355 West Chandler Boulevard
Chandler, AZ 85226
phone: 480.786.0431
Chandler Regional (Frye Rd & Dobson)
Mercy Gilbert (202 Frwy & Val Vista)
~ For more information, please call the ResourceLink toll-free 1.877.728.5414, Monday through Friday from 7:30 a.m. to 5:30 p.m. You may also leave a message during after hours and someone will return your call during the next business day.
Disclaimer: 
The material included on this site is for informational purposes only.  It is not intended nor implied to be a substitute for professional medical advice. The reader should always consult her or his healthcare provider to determine the appropriateness of the information for their own situation. This blog contains information about our classes available in Chandler, AZ and Payson, AZ and is not the official website of The Bradley Method®. The views contained on this blog do not necessarily reflect those of The Bradley Method® or the American Academy of Husband-Coached Childbirth®.
for our Spring Series
March 5, 2012 to

May 21, 2012
For more information

or to register,

please call us at

602-684-6567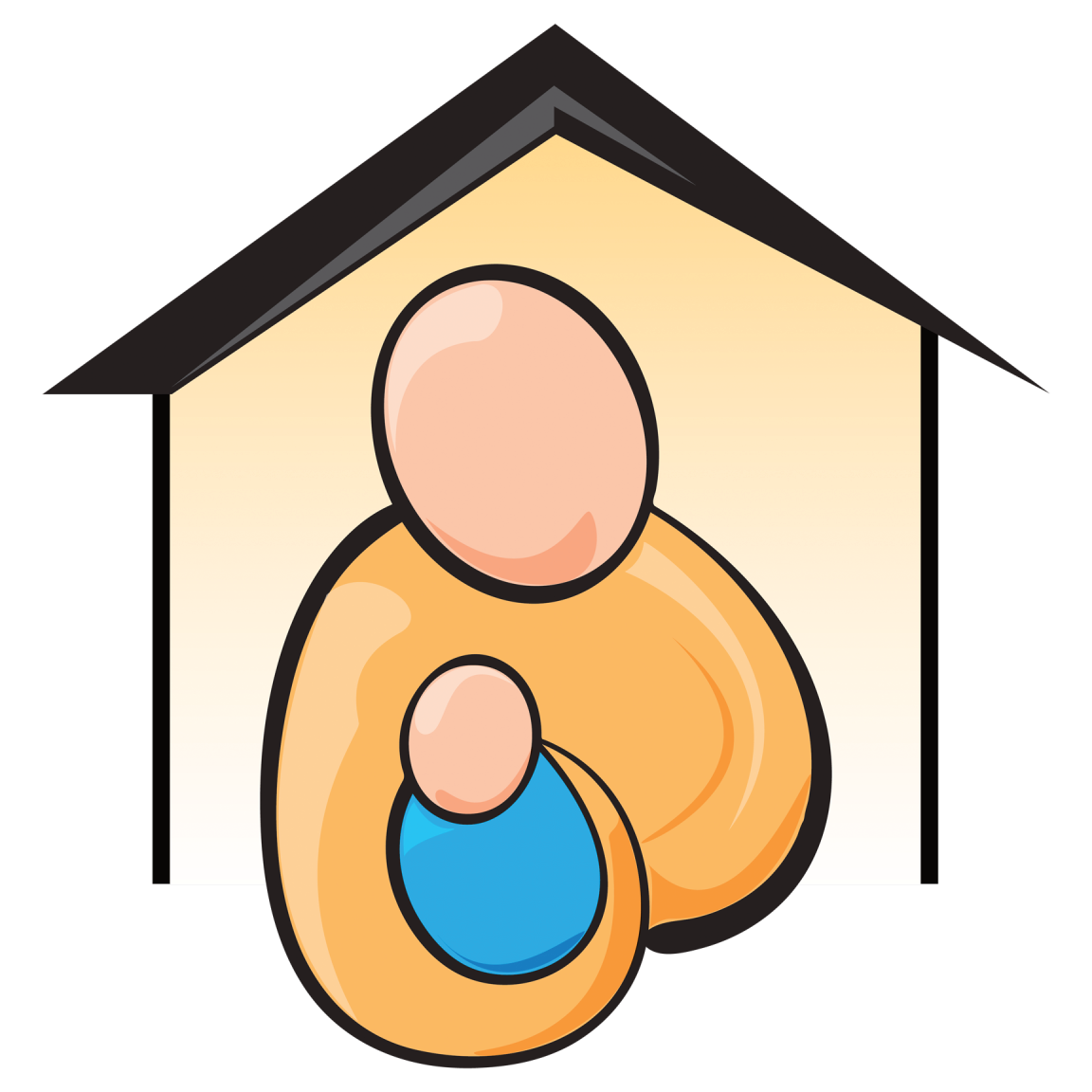 Our labor started around 5:00 am on Thursday morning (9/29/11).  I was running around trying to get Brussito's birthday breakfast table together, when I had a contraction that made me stop in my tracks and grab onto the edge of the bed.  The contractions kept coming throughout the morning.  Since my water had not broken yet, which is how our other three labors had started, Bruss and I decided it was best if I went back to bed to get some sleep.  We called our chiropractor, Dr. Ross, to see if he would come by for a home visit and help us evaluate what was going on.
Dr. Ross got to our home around 11:00 am.  I told him, "I'm having contractions, the dogs are acting like I'm in labor, the kids are feeling/acting funky – all signs are pointing towards that direction, but my water hasn't broken yet…what is going on?  Do we start making the calls to family, doula, photographer, midwives, or do we hold off?"
So Dr. Ross did a KST check on me, and adjusted a few places, and decided that since everything he adjusted for was centered around the cervix, that yes, I was probably in labor.  He told us that it wasn't likely to be today.  Maybe late night today or early morning hours Friday.  He told us to call him if we needed any more adjustments or KST checks.
He left me with the parting thought that having my bag of waters intact was actually a good thing.  (Yes, even Bradley® teachers need to be reminded of the basics!)  He reminded me that the intact waters would protect the baby and the extra pressure would help dilate my cervix without any additional work on my part.  I realized that for once, I might get to experience this benefit and hoped that meant we might really have a shorter labor this time.
At this point we called my Aunt Gloria who was on-call to come take care of our children, and our photographer who also has kiddos so that she could make arrangements for her family and start getting things ready to come over and document our birth.  We told them there was no rush since our labors are slow to start and my water had not broken yet. 
We also contacted our friend Andrea, who was on-call to doula for us if Bruss felt like he/we needed support through our birth.  When we first found out we were pregnant and started talking about labor, Bruss was thinking that he did not want a doula this time.  Since Andrea is "technically" our former teacher turned friend, he didn't feel like he would have a doula there, just help from a good friend.
So we went it alone for most of the day.  I tried to rest and relax as much as possible, and remember the Bradley® mantra, "Don't pay attention too soon," which means that parents should go about their day, eating, drinking and resting instead of timing contractions and getting worked up about their labor.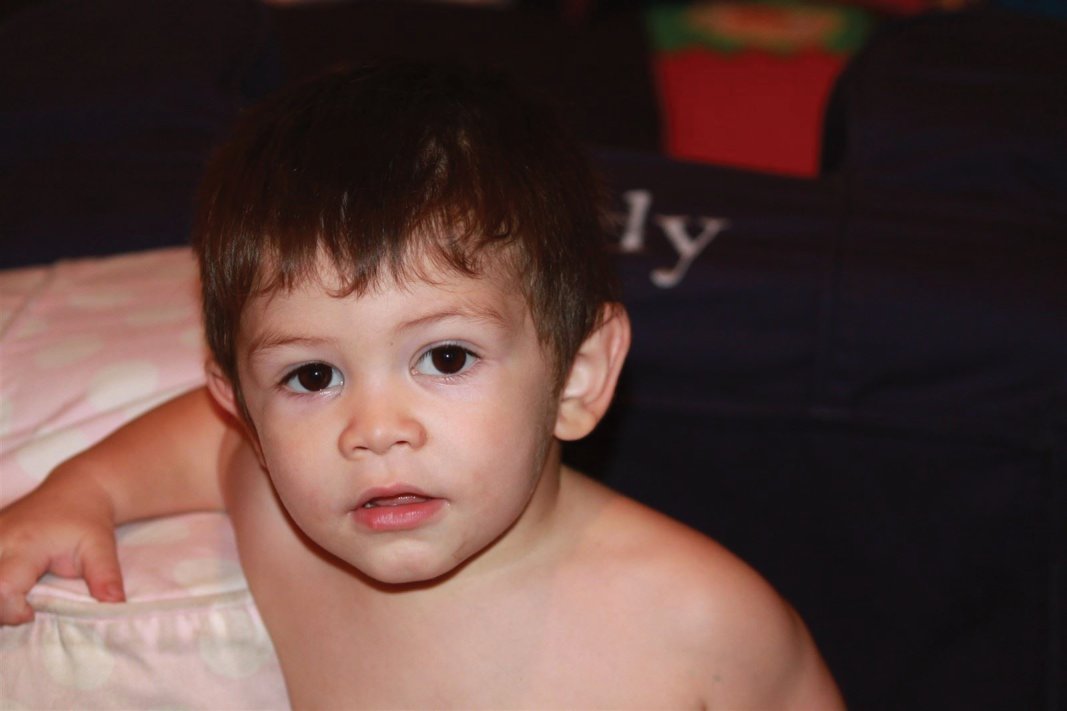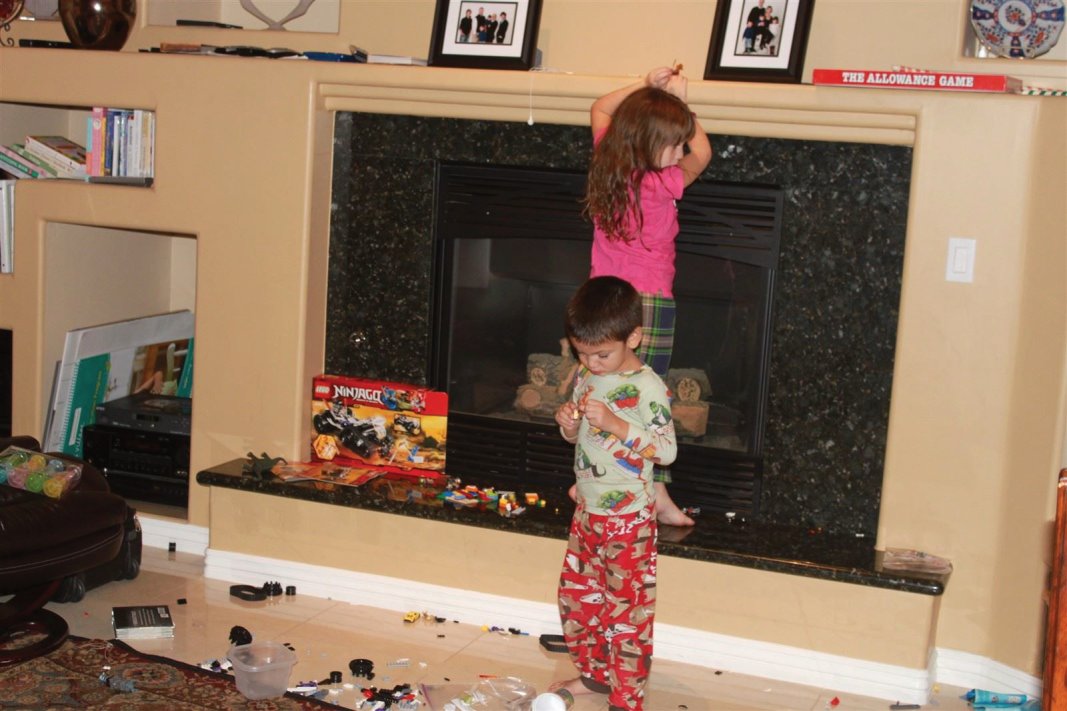 It was hard to let go and relax since my mind was on our three older kiddos.  I kept wondering, what are they doing?  Why is Bryan crying?  How is the house holding up?  Luckily, since it was Brussito's birthday, there were lots of new things to entertain them and overall, they did fine without our full attention.  Bruss split his time between me in our bedroom and our kiddos on the other side of the house.  I was in our room, trying to sleep and just accept that if this was labor, I needed to let go and relax instead of running around the house trying to get it in perfect order in anticipation of people starting to arrive.
The benefit of not having my water break yet was that I got to make food in early labor, something we encourage our Bradley® students to do when we teach class.  Why food?  So that they have goodies to take with them to their birthplace for the staff; or in our case, to have food at home for our midwife and her students.  I had all the fixings together to make our favorite crock-pot lasagna, and I actually got to prepare it!  The goal was to have enough for dinner and for the midwives to snack on when they came to our home – and this is one thing that went as planned!
After having a light lunch and making the lasagna, I went back to bed.  I did not feel like things were progressing as I had hoped, but then again, we know our labors are slow to start and quick to finish, so I figured we were fine and it was still possible we would be meeting our newest family member by Friday morning.
When my aunt finally arrived at 5:00 pm, Bruss and I decided to go for a turn around the neighborhood to see if we could get our labor going. Walking has been shown to speed labor as well as Pitocin, and it also helps avoid unnecessary pain by naturally opening the inlet of the pelvis to ease baby down.  We found that we our contractions got more regular as we walked – yeah!  This is what we wanted!!
We stopped back at home after our first walk to refill water and use the restroom.  I thought that maybe I had a high leak in the membranes, since I was getting a tiny little trickle of fluid – literally like a teardrop – with some of the contractions.  I couldn't tell if it was a high leak or just sweat…another "not knowing" emotional hill for me get over.  After our second walk, we actually noticed that contractions seemed to slow down, so we figured it was a good time to take a break and have dinner.  Bruss had not gotten any rest during the day between taking care of me and the kiddos, se we made the call to Andrea to come relieve him while he took a nap.  We also called the midwives to let them know that we were in early labor.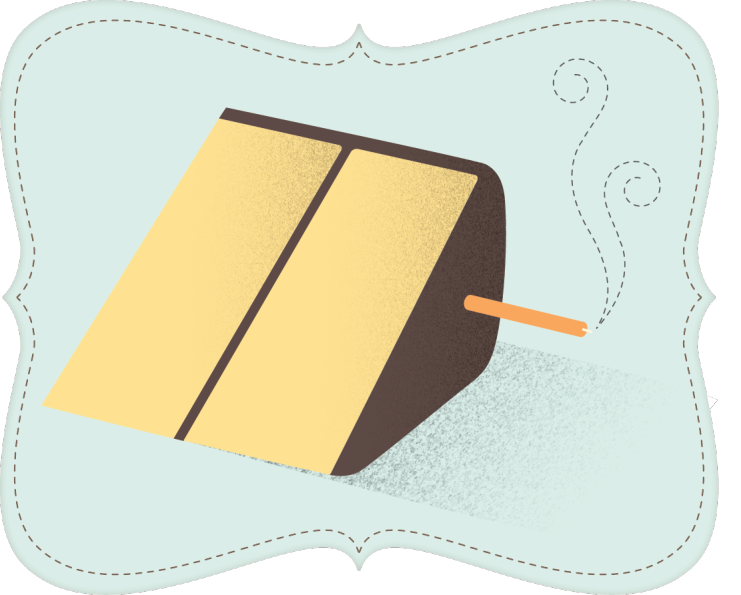 In the meantime, my aunt had made Brussito's birthday cake, and we all gathered around to sing Happy Birthday and eat cake.  The senior student at the midwifery practice returned our call and suggested that we go to bed and rest.  Andrea had arrived and suggested we take a walk before going to bed just to see if we might get labor going since I had rested most of the day.  Wanting to meet our baby, I went for the walk!!
So Andrea and I went on our walk with Brenda, our photographer.  Again, the first time around things seemed to progress; by the second time, things slowed down significantly.  Andrea commented that it looked like it was going to be another slow to start Bowman labor and that yes, indeed, it was time to go to bed and conserve energy.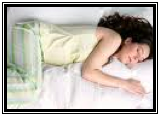 We got back to our house, and I went to bed frustrated.  Interestingly enough, I noticed that I had contractions when I was in side-lying position.  I was blown away – never before had we used the side-lying in our labors.  This was a new experience for me!
Although Dr. Bradley® recommends the side-lying or "sleep" position for active labor so that a mom can completely relax through the intense uterine activity, this had never appealed to me.  I am a mover – with our other labors, I had always been walking or squatting or stair climbing between contractions to progress, and then when a surge hit, we would stop, chant and relax through the contraction.
They were not so intense that I couldn't sleep, so Bruss came to bed with me so that he would be available if I needed him, my aunt got the kiddos to bed, Andrea went home, Brenda found a place to camp out, and the Bowman house settled down to sleep and wait.
At midnight, I got up to go to the restroom and, water works!  My water broke and we squished our way to the restroom.  There was no mistaking this gush – my water had officially broken.  And unlike our other labors, contractions started coming on right away, so we called our midwives to come over and evaluate mom and baby and see about our labor.
Andrea came over again and we started walking around "the track" in our backyard.  Bruss would call out the time as I had a contraction so I could know how long we had been having one, and Andrea would remind me to breathe through the contractions.  It started to feel good to squat and lean forward when we were having them.  They seemed to come on every three to five minutes.  And then some of them were back to back – and then they stopped again.
Our midwife Wendi Cleckner was the first one to arrive around 1:30 am.  When we went in for a potty break, she was already set up in the bedroom and she checked the baby with her Doptones monitor.  Lo and behold, she found that our baby's heart was nice and low, a little above the pubic bone.  This was another point of excitement for me.  With our hospital births, we always started with the heart tones being found a little below my belly button – this was good!  With her heart so low, I guessed she (the baby) was already down and applying pressure to open my cervix.
We went out for another walk around the track.  Again, the more we walked, the more labor slowed down.   Grr!!  Around 4:00 am, we decided it was time to go back to bed, and that Andrea would go home to see her family and get her girls off to school.  Brenda decided to stay since her trip home meant going to Glendale and back.  The midwives found places to camp out around our home and we…went back to bed.  I was starting to get discouraged.  It was clear that this baby was not arriving in the wee hours of this morning.
We slept a little longer.  Our next wake-up was around 7:00 am.  Despite having been asleep, I was having more contractions again.  Bruss had a quick breakfast, and I drank a mango smoothie.  We went back to our regular routine of walking – we just couldn't figure our why it had not gotten our labor jump started yet, and figured it was worth another try.  Since it was daylight, we walked around the perimeter of the backyard instead of just the loop around our pool. 
So we walked and talked.  We tried to figure out if there was anything physical, mental or emotional that we needed to deal with for our labor to progress.  We commented on the benefits of having a homebirth:  No IV's, no fetal monitoring that tied us to the bed for 20 minutes every hour, no vaginal exams, no nurses starting to fret that we were "failing to progress", no one talking to us about making decisions to augment our labor.  The only pressure was self-generated: I felt bad that all these people were sitting around waiting for our labor to do "something" so that they could do their job.
Friday progressed like Thursday: we would walk, get some contractions and then notice that labor slowed or stopped.  By 10:00 am, Bruss wanted to stay inside since it was getting hot, so we would sit on the birth ball in our bathroom and rock back and forth to imitate the hip action that walking produced, staying upright and trying to work with gravity to encourage labor to progress.  As labor stalled, we would lie down for another nap.  By 2:00 pm, I was emotionally spent.  The first set of tears came.  I was disappointed in my body.  We had been so hopeful that eliminating the hospital transfer would make for a smooth, progressive labor, and one that was shorter than 24 hours.  It was clearly not our lot to have a "butter birth" as they are known in the birth community.
So we went back to bed – again.  Again, we noticed that when we were in bed, the contractions became regular.  Bruss and I talked and agreed that clearly this baby was going to be another teaching moment for us, so that we could be better Bradley® teachers to our students.  We accepted that walking was not the key to her labor; this baby clearly preferred me to labor on my side.
We also noticed that the contractions would be most intense when we changed position.  When we got up to go the bathroom every 30 – 45 minutes, we would have a more intense contraction right by the bed.  When we got to the bathroom, I would have a couple of good contractions on the toilet.  Then they would stop, Bruss and I would clean up, and we would go back to side-lying position on our bed again.  And so we repeated this new cycle.
To be continued...check in on Friday for Part 2 and read about when we finally got to meet our baby!
Disclaimer:
The material included on this site is for informational purposes only.
It is not intended nor implied to be a substitute for professional medical advice. The reader should always consult her or his healthcare provider to determine the appropriateness of the information for their own situation. This blog contains information about our classes available in Chandler, AZ and Payson, AZ and is not the official website of The Bradley Method®. The views contained on this blog do not necessarily reflect those of The Bradley Method® or the American Academy of Husband-Coached Childbirth®.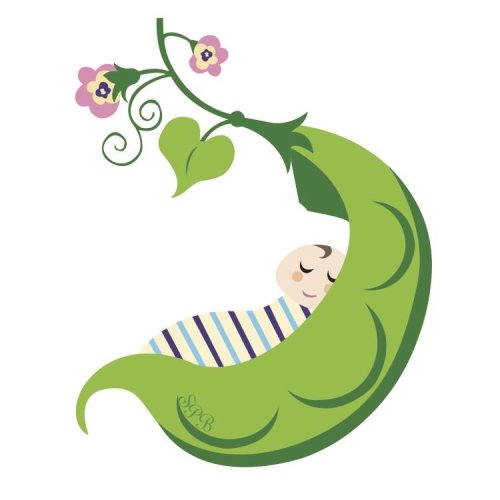 Now enrolling for our

Winter Series
December 5, 2011 through
February 20, 2012
Limited enrollment
Call us at
602-684-6567
or email us at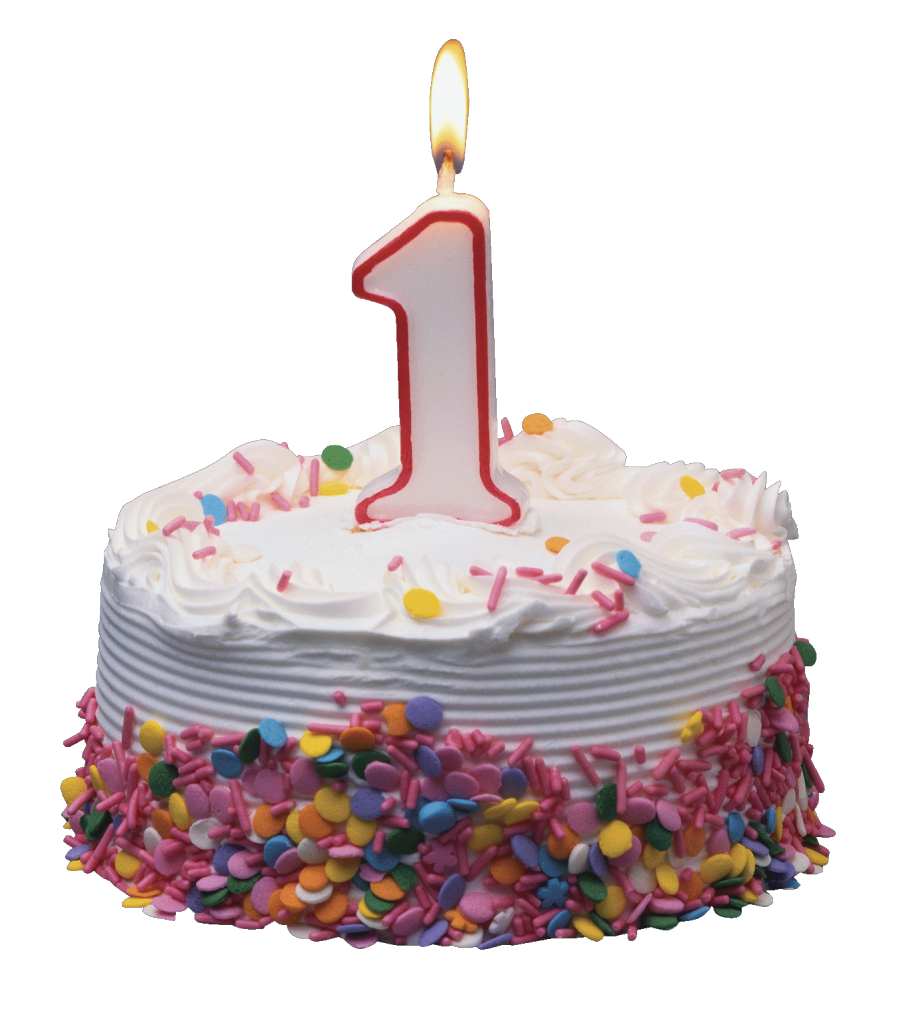 We just had the privilege of attending our first "First Birthday Party" for one of the babies that was born to students from our first Bradley Method® class series.  She was also the first baby born in our career as Bradley Method® instructors - it was so fun to be part of the festivities!
While we were there, one of the other moms from their class mentioned that they were already trying for baby number two.  Which prompted Bruss to suggest that I write a post about things to consider when you are adding to your family.  I would add that this list is probably applicable whether you are thinking about or planning for your first child or additional children.  Thank you to my fellow Bradley® instructors Victoria Calleja, Lisa Pearson and Rachel Davis for helping me round out my list for today!
Money, money, money.
The first and most crucial question is can you afford to have a child, or an additional child, right now given your current financial situation?  I'm not talking about are you and your partner living your dream life yet, or close to what you imagine is perfect.  Sometimes people do that and wait so long that they are unable to have the family they want, even with the myriad of fertility treatments that are available.  I am talking about, can you comfortably support a growing family without having to add an extra job or extra shifts to your current work situation?  A baby is not a short term commitment - they belong to you for a lifetime, and yours will be the exclusive bank account that bankrolls their expenses for at least the first 18-22 years of their life.  Here are some of the costs associated with starting or growing, a family...
Medical Costs of Pregnancy Care:
Most care providers work under a "universal" plan, which means that you pay one fee that includes all your pre-natal care after the pregnancy confirmation visit until the time your baby is delivered.  If your care provider is a traditional OB/GYN, your insurance company will probably cover the fee, no questions asked.  You will probably pay a co-pay for a percentage of that total cost.  The percentage of that cost you will bear depends on the type of insurance coverage you or your partner has.  
If you choose a home birth or birth center birth, you may be paying more out of pocket, although the cost of care is less.  Expenses in this case include midwifery care and/or the care providers at the birth center and delivery. 
Our midwives
also include four postpartum visits in their fee.  Again, depending on which insurance carrier you have and their contract with you or your employer, the cost of non-traditional care may or may not be covered.  In addition, there are co-pays if you opt for or are "supposed to have" blood tests, pregnancy screenings and genetic screening or genetic testing.  You may have costs involved for any ultrasounds - "it depends on your insurance plan".  
A couple of other "medical" costs to factor in are the cost of pre-natal supplements and doula care.  Pre-natals vary in cost depending on whether you buy name brand, generic or prescription supplements.  There are also a variety of herbal supplements and teas that you may want to consider for use through pregnancy and labor.
We encourage students to budget for a doula based on our great experience with doula care.  Continuous doula care has been shown to have the following potential benefits according to research studies:  reduced stress and anxiety in mother/partner, shorter labor with fewer complications, reduced need for interventions (epidural, vacuum extraction, forceps), reduced C-section rate, increased positive feelings about your birth experience, decreased incidence of postpartum depression, better success with breastfeeding the newborn and a stronger relationship with her partner.  Our experience has been that is well worth the investment, especially if you are planning a hospital birth.
Non-Medical Pregnancy Costs:
How about non-medical costs you might incur before your baby arrives?  You will have to invest in maternity clothes at some point - you can always save money by shopping re-sale stores or doing an exchange with a friend who isn't pregnant at the moment.
Keeping in mind that mom is growing a whole new person - it is worth evaluating your grocery habits.  Nutritious and whole food for mom, organic when possible, are the best way you can lower the risk of complications with pregnancy and labor and have a healthy outcome for mom and baby.  Nutrition is the one thing we can completely control and have a positive impact on our pregnancy and our child's physical profile for the rest of their lives. (
read more
)
When it comes to getting ready for baby, there is a lot of "gear".  Thankfully, these costs are usually defrayed by the wonderful tradition of showering the new family with gifts before the blessed occasion.  At a minimum you will want to consider a good, safe car seat, a pack-n-play, a stroller, a diaper bag, baby layette (0-6 mo clothing, receiving blankets, burp cloths), some kind of baby carrier, a pediatric first-aid kit, a baby-safe bathtub.  Have you thought about doing disposable or cloth diapers?  If you know what you are going to do before your baby shower, you can include the necessary supplies on your registry.  
Here's a short list of add-ons: a baby monitor, nursing supplies (nursing covers, breast pads and breast cream), a nursing pillow, a nursing stool, breast pump, milk storage bags, bottles, bottle warmer, wipe warmer, pacifiers, baby clothes hamper, swaddle blankets, organizers, activity centers, activity chairs, a swing, nursery decor, a crib, a crib mattress, baby bedding, crib mobile, changing station, an armoire or dresser chest of drawers, a rocker/glider and a high chair.  
Depending on the depth of the circle of your family and friends, you may or may not complete your registry.  Bear the costs of completing your registry in mind as you budget for baby.  What do you think you really need, versus the things that you want but are not really necessary?  Are you willing to shop yard sales, resale or consignment to save money?
Another consideration is the expense of child-proofing your home.  At a minimum there are outlet covers to buy.  Depending on your space, you may need baby gates, bumper pads, rubber edge guards for hard corners.  Do you want to install toilet clamps to keep little hands out of the toilet?  The good news about child-proofing is that it can be done in stages.  You could add all the items to your registry and hope for the best with the knowledge that you can always budget for and build on child-proofing later as baby gets older and more mobile.
I almost forgot! Budget in tuition for an informative and comprehensive childbirth class!  The
Bradley Method®
covers many different topics about pregnancy, labor, childbirth and breastfeeding.  We strive to prepare moms and their coaches for the healthiest possible pregnancy and the foundation they need to make informed choices about their labor, birth and parenting.
Along with childbirth preparation classes, there are also other classes and services that are available to help you have an easier, more comfortable pregnancy: chiropractic care, prenatal massage, yoga classes, prenatal exercise programs or water aerobics classes.  Some you will need or want a professional for, others you can do through self-study to save money - just check in with your care provider before taking advantage of these classes or services.
Lastly, have you considered documenting your pregnancy?  Pregnancy photographers vary in price range.  I have also had students use high-quality cameras and have very nice pictures turn out - how much you spend depends on what exactly you want to capture and the quality of the prints you want.  There is also belly-casting, when someone makes a plaster-of-Paris cast of your pregnant torso.  You can read up and do this on your own, or you can pay an experienced belly caster with an artistic eye to create a piece of art you can proudly display on a wall.
Here is a list of costs to consider after your baby is born:
Placenta Encapsulation
- Benefits as per PBi (see link below): pills contains your own natural hormones, it is perfectly made for you, it balances your system, replenishes depleted iron, gives you more energy, lessens postnatal bleeding, has been shown to increase milk production, helps you have a happier postpartum period, hastens return of uterus to pre-pregnancy state, shown to be helpful during menopause.
Cord-blood Banking
From the National Cord Blood Banking site: "Cord blood offers a number of advantages to donors and transplant recipients. It is easy to collect, often more likely to provide a suitable match and is stored frozen, ready to use."  There are fee-for-service companies, as well as companies that store blood on a donation basis at no charge to you.  The trade-off there is that you have no guarantee that your baby's blood will be available should the need arise. (see links below)
Lactation Consultant
- A lactation consultant is a professional who can answer your questions about breastfeeding and help you overcome breastfeeding challenges. Prices vary based on their training, experience, and certification levels.  If you are serious about sticking with breastfeeding, hiring one to help you overcome any hurdles is a must.  On a budget?  Attend free La Leche League meetings.  You will receive reputable peer-to-peer help from trained La Leche League Leaders.  They are a group of volunteers who hold monthly meetings and also have a 24-hour helpline.  Know that if they feel something is out of their realm, they will refer you back to a professional lactation consultant.
Continued great nutrition for mom
- Especially if mom is going to be breastfeeding her/your newborn baby.  The better the mom's diet, the better nutrition she will supply for the baby that is going to double in size the first year alone, and continue to develop it's mental capabilities throughout the first year.  Mom will also want to continue with prenatal pills or some kind of vitamin and/or herbal program...all it takes is money!  Which brings me to... 
Take-home Pay
- If you are both working, do you need both your incomes to keep paying your bills?  If one parent wants to stay home to raise the child, do you have a good plan to make that possible?  Have you tried to live within your new, pared-down budget before you conceive?  How realistic did you and your partner find this budget?  If you can't make it work on a double-income or single-income, and you still feel like now is the "right time" to have a baby, is one of you willing to add the extra job or extra shift while the other one essentially becomes a single parent?  I have great respect for couples who make this decision and make it work - they are my heroes.  Every baby is a blessing and I take my hat off to parents who take this responsibility seriously.
Childcare
- if both parents continue to work, there has to be a provision for childcare in your budget.  You can plan on spending a minimum of $200/week in most areas here in Arizona.  It is best to find a reputable provider with whom you feel 1000% comfortable.  You will be leaving the care and nurturing of your most precious gift in their hands for the extent of time you drop them off, commute to work, complete your work day, and commute back to pick them up.
Clothing
- Your baby will be outgrowing their layette before you know it - some parents find themselves buying 18 mo. or 24 mo. clothing before Baby reaches their first birthday.  How about mom - will mom need a post-pregnancy size of "bottoms" clothing?  Then their are
nursing bras
and nursing "tops" if mom plans to breastfeed.  Again, you can save money by participating in a clothing swap group, or buying consignment or resale.
Medical Care
- If you are going to a traditional pediatrician, there is usually a "universal" coverage for the first year of visits and vaccines.  If you want to look for "green" care, there are  pediatric naturopaths.  We also start chiropractic care in infancy.  You can ask an alternative care provider if they offer "family plans" that would make regular visits affordable if they don't take insurance coverage.
Entertainment
- Museums, zoo, and field trips usually cost money.  Some establishments offer a Free Day every month, or maybe it's a "free" period of time during the day.  Looking for more "free"?  Libraries and hospitals are also a great source for free educational programs.  I also found a great resource here in the Phoenix area that helps me find free or low-cost activities to enrich our children's world!  Check out Active Moms Magazine (see link below) - they have both a print and digital version that is published on a monthly basis.  They provide listings for family-friendly things to do on every day of the month.
Transportation
- Will you be needing a larger car?  If yes, how will you pay for it?  Can you pay cash or will you have to finance it and add another bill to your list of monthly outlays?
As your children grow, they will continue to factor into your family budget for things like:
Extended Travel, College fund, Furniture for their big-kid rooms, Groceries for growing children (teenage boys!!), Utilities for kiddos that are bathing and using household electricity everyday, Schooling expenses, Hobby, Sport and Team expenses...maybe you will eventually want a larger home or yard for your children to be able to spread out...
Since this post is already full of food-for-thought, I will wait for Friday to discuss considerations such as Child Spacing, Nursing Relationship, and Sibling Preparation as you add to your loving family.  Until then, break out your calculators and let me know how your baby prep is adding up!
Disclaimer:
The material included on this site is for informational purposes only.  It is not intended nor implied to be a substitute for professional medical advice. The reader should always consult her or his healthcare provider to determine the appropriateness of the information for their own situation. This blog contains information about our classes available in Chandler, AZ and Payson, AZ and is not the official website of The Bradley Method®. The views contained on this blog do not necessarily reflect those of The Bradley Method® or the American Academy of Husband-Coached Childbirth®.
References and Resources:
Doula Care
Placenta Encapsulation
Cord-blood Banking
Lactation Consultant
Active Moms Magazine
Cost Calculator for Raising a Child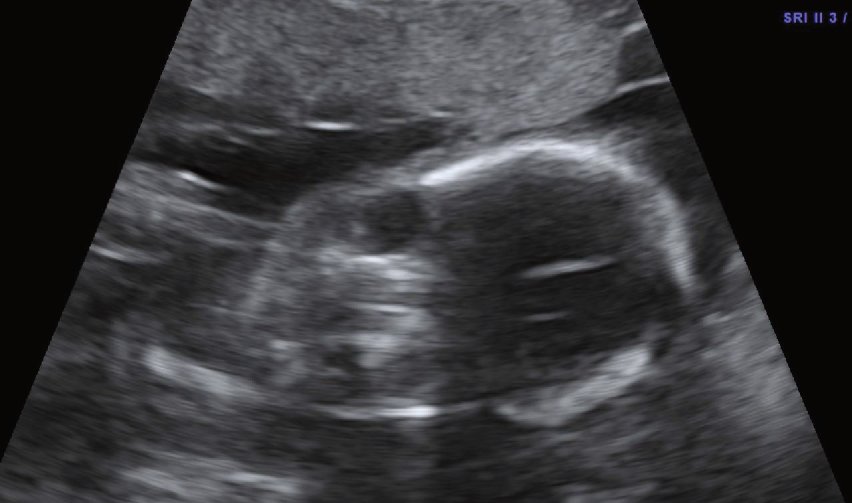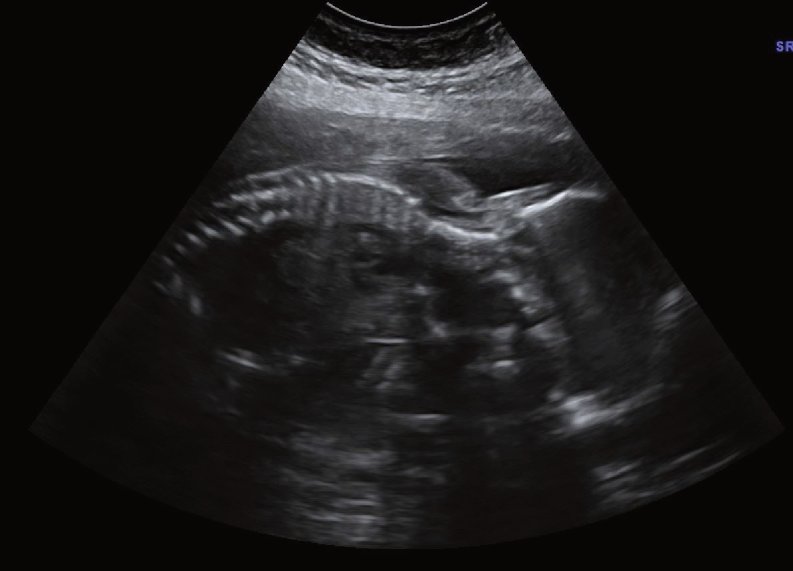 Bruss and I are so excited to be welcoming our fourth child in October 2011.  We had been going back and forth about adding to our family and decided to leave it in God's hands.  He answered our prayers with a pregnancy and we are delighted to be preparing for our first homebirth this fall.  God-willing, our pregnancy will continue to go smoothly and our growing child will be delivered safely into our waiting arms.
It is a dream come true for me to have a homebirth.  I am so excited at the prospect of being surrounded by the people we love and the familiar warmth of our home as we welcome our child.  As a young woman, I never imagined that I would have a baby at 38 years of age – however I am embracing the experience.
When I attend Birth Circle meetings, I am an adamant advocate for informed hospital births.  You can go and hear horror stories about hospital experiences.  Usually there is a backstory of unsupportive care providers, couples or coaches that were not adequately informed about their choices or that did not attend a good natural childbirth preparation course. 
I feel it is my place to inform expecting moms at these meetings that it is possible to have good hospital outcomes.  Here are some things that are conducive to a positive hospital experience: ample preparation that includes a comprehensive course such as The Bradley Method®, lots of reading and research to form your own opinion on the myriad of options, testing and procedures, a care provider that believes in natural childbirth (as opposed to the ones who just give you lip service to collect your fee),  a well written birth plan that has your care providers stamp of approval (literally), and a confident coach who has the support of an assistant coach such as a trained family member or doula.

Part of the issue is that most husbands believe that hospitals are the safest places for their wives to have babies – it is what we are taught in our society.  They don't know that you can't just walk in without support and/or preparation and expect to have an intervention-free birth.  Given the choice between starting a fight and going with the flow, most wives give in and strive to have their hospital birth as close to natural as possible in a hospital setting.
As life would have it, just last year I made a comment at a meeting about how some of us just had to learn how to have good hospital births.  I said given the fact that my husband, being an engineer and set in his ways, would never see his way clear to a homebirth, we would have to continue to beat the odds and keep having good hospital births.
We have had three good to great hospital outcomes and like "good patients", we went back to our obstetrician's office to start prenatal care with this pregnancy.  There were two factors that changed our plan.  First of all, I met with an OB in the practice whom we have never used before.  He scared me by telling me that since I am an older mom, I would have to go in every week after 32 weeks gestation to do a non-stress test and confirm that there was no danger of "fetal demise". 
I left the office crying.  There are two things I believe (this is an opinion) about constant examinations – (1) the process exerts pressure and causes stress on parents and (2) if you are hooked up to a monitor long enough, you will probably hear or see something that would cause concern if it is taken out of context.
Secondly, we have switched to individual insurance coverage since for the first time in our married lives, Bruss and I are both self-employed.  We did not think to ask about maternity coverage when we enrolled in our new program – a human resources person had always handled coverage for us.  Little did we know that when you have individual insurance, maternity coverage is a separate rider.  As we were already pregnant, it was too late to add it onto our care plan; so we are now self-pay patients wherever we go and seek non-emergency maternity services.
We did the math and figured out that midwifery care is 1/3 of the cost of OB care for prenatal plus hospital fees for labor and delivery.  The only benefit of going the hospital route is that when you are self-pay, they want you out of there within 24 hours after delivery.  The one thing I always wanted in our hospital plan before would come true now that we didn't have maternity coverage!  (When you have insurance, they charge more and therefore earn more the longer you stay.)
Being a practical man, he could not ignore the dollars and cents aspect of our situation.  Bruss agreed to look at midwifery care since it was the most cost effective.  He told me to pick my top three midwives and we would interview them and then make a decision.
I asked our local Bradley Method® teachers who they have used and would recommend.  Two of those made our list.  The third midwife was one that I met and respected from our interactions and her contributions at Birth Circle meetings.  I could not believe that my dream might actually be coming true!
Bruss prepared a list of questions and off we went to our first interview.  The midwife impressed Bruss and that was it!  He was committed to having a homebirth and he told me to cancel the other interviews because he liked this midwife.  Thank you, Marinah, for making such a good impression and for taking the time to answer his questions thoughtfully and thoroughly.
And then the fear kicked in:  Oh my gosh – we were really going to have a homebirth!  Could we do it?  Could we have a baby out of the hospital?  I am going to be 38 when this baby is born – would we have a healthy pregnancy?  Would everything go as well as we hoped?  What if something happened?  What were we going to tell our family?
It was time to take a deep breath and go back to my source of strength.  I prayed to God to calm my fears and let me cast all my cares on him.  As my favorite verse says, "I have plans to prosper you and not to harm you... I have plans to give you hope and a future."  (Jeremiah 29:11).  What could be more fulfilling of this promise than the promise and the hope of a new life?
We just did our mid-pregnancy ultrasound and our prayers continue to be answered.  Our baby is strong and healthy, the placenta is in the right place, and the umbilical cord is well attached.  God has been merciful and He has shown us that things are low-risk so that we can continue to prepare for our homebirth.
I continue to pray every day.  As most of us pregnant moms can testify, pregnancy can be fraught with worry.  Am I eating well?  Is the baby okay?  Did I just do something that could hurt the baby?  I strive to turn these fears over in prayer and focus on the positive things that I can do:  follow the Brewer diet, continue with weekly chiropractic care, exercise to prepare my body for our labor, and make wise decisions when it comes to daily activities.
We are so grateful for the opportunity to be able to involve our children as much or as little as they want to be in the birth.  I will write more about how we are preparing them in another post; and my fellow Bradley teacher, Rachel Davis, will be sharing a four-part in-depth sibling preparation series this fall.
In the meantime, we will have to take our own advice as Bradley Method® instructors.  Now that we are 22 weeks into our pregnancy, it is time for me to start acting like a student!  I am a pescatarian, so I will be tracking my protein faithfully to ensure that I am getting 80 – 100 grams of protein per day, I am doing my Kegel exercises, I am squatting to strengthen and stretch my perineum, and I am exercising for stamina and targeting the childbirth muscles (back, belly and bottom). 
The next step is for Bruss and I to start doing regular relaxation practice since he wants to go it alone without a doula!  Yikes…I'll keep you posted!
Disclaimer:
The material included on this site is for informational purposes only.
It is not intended nor implied to be a substitute for professional medical advice. The reader should always consult her or his healthcare provider to determine the appropriateness of the information for their own situation. This blog contains information about our classes available in Chandler, AZ and Payson, AZ and is not the official website of The Bradley Method®. The views contained on this blog do not necessarily reflect those of The Bradley Method® or the American Academy of Husband-Coached Childbirth®.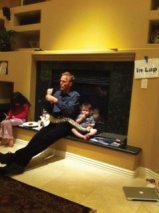 Dr. Kevin Ross, DC has been our chiropractor since I went to see him for help with Bryan's breech presentation.  He is trained in the Webster Protocol, which as he explained to our class last night, it's NOT a turning technique.  It's an adjustment that addresses the imbalance in the pelvis.  Once the pelvis is aligned, then the baby can safely turn head down.  They may be unborn, yet they are smart enough to avoid tension!!  We were very blessed that his "magic hands" worked to align my pelvis and Bryan turned head-down 11 days before he was born.
We invite him to come speak to our classes for a couple of reasons.  Being a Bradley Dad himself, he is a champion of natural birth.  He and his wife took Bradley Method® classes in preparation for the births of their two older children, and they had three homebirths.  He is also passionate about chiropractic care during pregnancy and childhood. 
He is a favorite of La Leche League leaders and lactation consultants.  They consider him a great resource and he is recommended to moms who are having breastfeeding challenges.  One of the fringe benefits of infant chiropractic care with Bryan was having our nursing relationship stabilize within two weeks after his birth, instead of the 4-6 weeks it took with our older two children who didn't receive chiropractic care as infants.
Since last night was our postpartum care class, we asked Dr. Ross to come speak to our class about what they should expect as "normal" for their infants and we also asked him to participate in our labor rehearsal.
He started his presentation by using his spine model and his baby doll to show our students about how a baby progresses through the birth canal.  He re-iterated what we strive to teach in our classes:  given a normal, uncomplicated birth, a mom's body and the baby know how the baby needs to get out, and they can do it without any outside manipulation or maneuvering as the baby exists the birth canal.  He really emphasized to the families that they could trust mom's body to do what it is designed to do.
He also used the spine and baby to demonstrate why it is that some babies seem to have a "favorite side" when they nurse.  As he likes to say, mom's breasts are a matched set: they look the same, feel the same, and for all intents and purposes are the same size.  There is no reason other than a misalignment from the birth experience that would cause a baby to choose one side over another.  He explained that if a baby has tension in their spine, it is uncomfortable for them to turn to one side, therefore it lends to the appearance that baby favors one breast over the other one.
Dr. Ross made use of the spine model to demonstrate why lying in a supine position on the bed (on your back) is so painful during labor.  He reminded the students that studies have shown it's the best way to slow down a labor, which then leads to a host of interventions.  He suggested that if our students want their labor to progress as it was designed to do, mom should stay off her back.  Thanks, Dr. Ross!
The first thing he showed us for labor rehearsal was how to deal with "back labor".  Back labor is generally caused by a baby who has the bony part of the head against mom's spine, called "sunny-side up" in the vernacular and "occiput posterior" in medical terms.  In two of the graduate birth stories we heard, babies in a posterior position had slowed their labors down.  Dr Ross has a very specific way to address posterior presentation without physically manipulating the baby. 
He also shared a way to help open the inlet of pelvis during early and active labor, and then open the outlet of the pelvis during late first stage labor.  We practiced this in side-lying position, as well as in a labor scenario where couples would be walking between contractions and then either squatting or standing against the wall during a contraction.
Having Dr. Ross visit was informative on so many levels.  Unfortunately, although I had my video camera and my still camera ready, I was so caught up listening that I didn't take pictures or video to share today!  Next time…the picture at the top is thanks to Bruss' quick shot with his phone camera.
For more about the Webster Protocol, please visit Dr. Ross' webpage:
http://rechargeyourlife.com/drross_chiropage/webster_turning.html
Disclaimer:
The material included on this site is for informational purposes only.
It is not intended nor implied to be a substitute for professional medical advice. The reader should always consult her or his healthcare provider to determine the appropriateness of the information for their own situation. This blog contains information about our classes available in Chandler, AZ and Payson, AZ and is not the official website of The Bradley Method®. The views contained on this blog do not necessarily reflect those of The Bradley Method® or the American Academy of Husband-Coached Childbirth®.
/