Shopping Cart
Your Cart is Empty
There was an error with PayPal
Click here to try again
Thank you for your business!
You should be receiving an order confirmation from Paypal shortly.
Exit Shopping Cart
...celebrating every swee​t pea their birth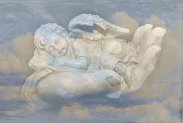 I want to share a topic that is rarely  discussed.  No one announces their miscarriages when they happen – it is a personal, private event that few people ever know about outside of the couple that lost their pregnancy.   
 We had a miscarriage between our first and second child.  Our story starts with our first pregnancy.  I had been so uptight and concerned when I was pregnant with Ysabella.  With her pregnancy we had spotting right from the beginning, and it lasted the whole pregnancy.  Very few people knew we were pregnant the first time until we were in our second trimester.  We did not buy any clothing for the baby until after she was born.  We were so grateful to hold her in our arms on her birthday – it was a joy and a relief.   
 We started trying for another baby after she turned a year old.  I suspected I was pregnant because I gained five pounds overnight with no obvious reason – this had happened when I was pregnant with Ysabella, and with each subsequent pregnancy, by the way.  Another sign was that Ysabella started refusing the breast.  She would nurse and pull away making a funny face – I have read that the "flavor" of the milk changes in response to the hormonal changes of pregnancy.  On top of those signs, I took two pregnancy tests that confirmed I was pregnant.   
 So now that we had positive pregnancy tests, we were ready to tell the world. Our reason prevailed though, and we only told my immediate family we were expecting again.   
 We were so excited, and I was determined to relax and enjoy this pregnancy since our first one had turned out well.  We went on a family trip to Hawaii.  We enjoyed the sights and sounds on our vacation instead of worrying about every little thing.  I told the waiters I was pregnant so to please be sure to cook my food well.  I bought a matching outfit for Ysabella and her expected sibling.  I sent postcards to my family and signed all of our names, including "Baby Bowman".  We were on top of the world!   
 It was early in the pregnancy – I was probably 7-8 weeks along when it happened.   Since we were still on vacation, I called my doctor's office to see if there was anything I could do to stop the bleeding, to which they said no.  We tried to take comfort in the fact that Mother Nature's wisdom prevailed – miscarriages are a natural way of terminating pregnancies when there are gestational abnormalities.  We were heartbroken, nonetheless.   
 We called my mom and sister to tell them the news.  After I miscarried, we were back to our regular nursing schedule.  Ysabella no longer cringed at the taste of my milk.  Going back to nursing Ysabella helped me heal from the loss and sorrow. Focusing on what I had versus what I had just lost helped to comfort me. 
 I prayed like crazy the next time we got pregnant for God to take away my fear so that the new life inside me would feel our love and not my worry.  We have carried every pregnancy since then to term.  However, in that time I have talked to many other mothers who had miscarriages between live births one and two.  
 For some of us a miscarraige gets to be a private grieving, for others, it's much more public.  In hindsight, I am grateful we miscarried early before we got to feel our baby move, and there are other stories like mine.  Other families we know of lost their babies in their second trimester when mom was already showing and they had felt their children's movements inside of them.  
 Are we ever totally over it? I don't think so; I don't know how we can be since the difference between carrying to term and the loss of a life is so personal and intimate for us. 

 So, if by some turn of events you suffer a miscarriage, please know you are not alone.  It may help to talk to someone about it, or maybe find comfort and solace in a support group, a faith community or an on-line community.  You do not have to grieve alone.   
 Also know that it is possible to carry to term with subsequent pregnancies.  Talk to your care provider, they may have specific recommendations for your situation.
 These posts have some resources listed in them if you would like to reach out for support:
Do you know anyone who had a miscarriage?  How did they cope?
Disclaimer:  
The material included on this site is for informational purposes only.
It is not intended nor implied to be a substitute for professional medical advice. The reader should always consult her or his healthcare provider to determine the appropriateness of the information for their own situation. This blog contains information about our classes available in Chandler, AZ and Payson, AZ and is not the official website of The Bradley Method®. The views contained on this blog do not necessarily reflect those of The Bradley Method® or the American Academy of Husband-Coached Childbirth®.   
We are now enrolling for our 
Spring Series 
March 5, 2012 to 
May 21, 2012   
For more information or to register, 
please call us at 
602-684-6567 
or email us at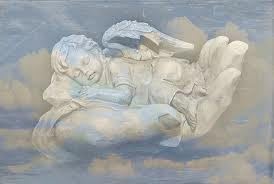 "This week we remember all babies born sleeping, or whom we have carried but never met, or those we have held but could not take home, or the ones that came home but didn't stay. Make this your profile status if you or someone you know has suffered the loss of a baby. The majority won't do it, because unlike cancer, baby loss is still a taboo subject. Break the silence. In memory of all lost angels. ♥"
~ Source Unknown
Have you ever seen this status on Facebook?  (To give credit where credit is due, I also paraphrased the quote on today's landing page from a quote I found on the page for a miscarriage group on facebook - see the Resource List for a link to the group.)
We had planned to end Breastfeeding Awareness Month with a post from Coach Bruss...look for that on Friday.  In the meantime, since I am punting and this subject of baby loss has touched me in some form three times in the last few weeks, I thought I would share some additional resources and offer some new insights I have gained thanks to other people being generous with their stories of overcoming adversity.
It is especially hard to write about this as we are now in our 34th week of pregnancy.  I take comfort in the fact that pregnancy and infant loss is very rare.  Most of us will have healthy, term babies who go on to live full lives well into their adulthood.  I have read that the chance of pregnancy or perinatal loss is less than one percent. 
So how do you deal with that loss if you are among that so small percentage of people who lose their precious child when the rest of the world is rejoicing at birth?  Inevitably their is someone with an infant or nursing their baby when you are in public.  How do you live without breaking down every time you leave your home? 
If you are in this devastating situation, I hope and pray that some of the information that follows helps you manage day by day as you come to terms with your loss.  If you are a friend or support person for a family that has experienced loss, please share what might be appropriate for their situation and maybe some of these resources can serve you, too.
What can you do when your unborn child is diagnosed with a terminal condition that has a high chance of stillbirth or loss in childhood?
You are usually presented with two choices in these situations:  you can carry the pregnancy to term and possibly face a loss at the beginning of life or very likely within the first few years of life; or you can terminate the pregnancy before you get much further in gestational life.
I saw one mom who commemorated her experience with a pregnancy photo session.  She and her partner had already chosen a name for their baby.  She found an artist who painted her pregnant belly with her baby's name and an image of her son wearing angel wings.  No matter what her outcome, she will always have those beautiful artistic photos of a very special time in her life that she shared with her living, unborn son.
How about when your delivery goes wrong and your healthy, living baby is suddenly and inexplicably stillborn?
I heard one of the most profound and touching birth stories I have heard to-date at a meeting I attended recently.  A mom shared that everything was going well until...and then the next thing they know, their baby is gone.  She and her husband had time to hold their baby, which she said was so very special and precious.  They have grieved and continue to grieve together.  At the same time, they have decided to focus on the positive.  Both of them believe that this baby's birth and death have a purpose and they are accepting of it and loving their child every day by talking about her within the family and when the opportunity presents itself, sharing her story. 
The family has made a gift of her short life already.  As this mother is an organ donor, it made sense to her to donate her baby's organs - they are now providing the gift of life for children who had bleak futures until they received her organs.  The mother is also donating her milk - she says that she thinks of her baby in heaven every time she pumps and she finds that thought comforting.  She has been faithful in pumping since the loss and she has been donating her milk to a friend of hers who adopted a baby.  This adopted baby had a brain that was incomplete at birth due to the birth mother's drug use.  Since that baby switched from formula to breast milk, her scans have shown an increase in her brain mass and she is starting to hit developmental milestones.  What an amazing legacy for a little girl who never breathed in her parents arms and whose time on earth was so very short.
This family also grieved by spreading her ashes at memorial events in their home states with their extended family.  As I listened to the story and watched this mom speak, I was moved by her faith and the journey she has taken in the last few weeks.  She has taken a situation of utter despair and turned it into one of love and sharing.
What if your baby is born with a known or unknown childhood complication and it becomes apparent that they are not going to live very long?
There are two women here in Arizona who through their own experiences identified a need for perinatal hospice care.  They met at a MISS support group meeting and realized that they could serve others through their own experiences, and thus came the idea for providing hospice services tailored to families who were dealing with the imminent loss of their infants. 
They support families by coordinating between the medical community and the family, they offer anticipatory grief education & emotional support, they help with the creation of birth and death plan, help organize memory making/keepsakes, and offer individualized childbirth education and professional doula services to make the most of the baby's birth experience.
Here are some of their stated goals:
*To help families emotionally prepare for birth and death by creating a circle of support around them
* To help families understand their babies diagnosis and the probable outcome
* To help families make decisions based on the love they have for their baby
* To assist families in cherishing the time between diagnosis and birth/death
To see a complete list of their goals, services and the hospice care they are offering, click on the CARE link below.
There is also a book that I learned of recently that may be helpful if you know of someone who might be experiencing the loss of a newborn:
A Gift of Time: Continuing Your Pregnancy When Your Baby's Life Is Expected to Be Brief
by Amy Kuebelbeck and Deborah L. Davis, Ph.D.
I can only hope and pray that everything goes well with our birth and that we will be blessed with a healthy, whole child who will grow up to be a vibrant, giving and whole adult.  If for some reason that is not the plan for any of our children, I hope and pray that I will find comfort in some degree in such a manner as these families have demonstrated.
Blessings to all.
Disclaimer:
The material included on this site is for informational purposes only.  It is not intended nor implied to be a substitute for professional medical advice. The reader should always consult her or his healthcare provider to determine the appropriateness of the information for their own situation. This blog contains information about our classes available in Chandler, AZ and Payson, AZ and is not the official website of The Bradley Method®. The views contained on this blog do not necessarily reflect those of The Bradley Method® or the American Academy of Husband-Coached Childbirth®.
Resource List

Comfort and Resource Enhancement, or CARE, Program
Upon referral from perinatologist, The MISS Foundation's Perinatal Palliative C.A.R.E.S. Program provides support to families facing poor prenatal diagnoses.
Perinatal Hospice and Pallative Care
Resource website for families and caregivers that lists books, resources and hospice programs on a countrywide basis.
Angel Baby - Miscarriage and loss
Arizona Perinatal Loss Bereavement Resource
Banner Desert Medical Center
1400 S. Dobson Road, Mesa, 85202
480-512-3595
Provides a network of support for those experiencing a pregnancy or infant loss. This resource gives parents a statewide network of support, current bereavement literature on a variety of topics, educational opportunities and resources in the community, state and national level.
The Compassionate Friends
The Compassionate Friends assists families toward the positive resolution of grief following the death of a child at any age and to provide information to help others be supportive.   They offer a safe place for bereaved parents, grandparents, and siblings to meet and talk freely about your child and your grief issues.
M.I.S.S. Foundation
The M.I.S.S. Foundation provides immediate and ongoing support to grieving families through community volunteerism opportunities, public policy and legislative education and programs to reduce infant and toddler death through research and education.
M.E.N.D. Mother's Enduring Neonatal Death
M.E.N.D. (Mommies Enduring Neonatal Death) is a Christian, non-profit organization that reaches out to families who have suffered the loss of a baby through miscarriage, stillbirth, or early infant death.
HAND Helping After Neonatal Death
HAND is a resource network of parents, professionals, and supportive volunteers that offers a variety of services throughout Northern California and the Central Valley.
SHARE Share Pregnancy and Infant Loss Support, Inc
The mission of Share Pregnancy and Infant Loss Support, Inc. is to serve those whose lives are touched by the tragic death of a baby through early pregnancy loss, stillbirth, or in the first few months of life.
Now I Lay Me Down To Sleep
They offer the free gift of professional portraiture and remembrance photography to parents suffering the loss of a baby.  "The NILMDTS Foundation is there for parents and families to help aid them in their Healing, bring Hope to their future, and Honor their child.  It is through Remembrance that a family can truly begin to heal."  They feel that these images serve as an important step in the family's healing process by honoring their child's legacy.
Placenta Encapsulation – Wendy Diaz, PBi™ PES
Encapsulation services are free for bereaving mothers.  Wendy will also add herbs to the capsules that help dry up the milk supply.
Recommended Reading:
Empty Cradle, Broken Heart: Surviving the Death of Your Baby
by Deborah L. Davis, Ph.D.
A Gift of Time: Continuing Your Pregnancy When Your Baby's Life Is Expected to Be Brief
by Amy Kuebelbeck and Deborah L. Davis, Ph.D.

Last evening's class was the topic of "Variations and Complications" during Pregnancy and Labor.  As much as we all hope and pray for an easy pregnancy and labor, for some of us, there are some bumps in the road.

 


The Bradley Method® includes a class on how to handle those "bumps" so that parents are at least aware of what the variations and complications are, what the possible reasons are for them, and the options available to them should they encounter these situations. We also encourage our students to do additional reading on these situations – it is never good enough to take an instructors word on these, especially for the decisions that impact their child.  It is important for students to decide how they would probably want to handle these possible variations and complications while there is time to consider all the options and make a thoughtful choice that they can fall back on in case a moment of decision and/or urgency does arise.

 


In addition, we encourage our couples to discuss their options with their care team.  Each provider has a their own set of policies and protocols based on their experience as practitioners.  It is important that your preferences match with the practice your care team employs so that you are able to work with them and have their support for your choices.

 


Our goal is to inform the parents, give them a basis for a conversation, encourage them to either write down their decisions or make a mental note, then file that information away and turn the focus back to having a normal, uncomplicated, low-risk pregnancy and labor.

 


Here is a great resource to help a couple do some emotional preparation for labor ~ http://www.birthingnaturally.net/encourage/encourage.html

There are several questions and thoughts to consider as you prepare for different aspects of pregnancy and labor.  Again, the goal is to help you come to some conclusions, and then set forth an action plan if through the exercises you realize that there are any unresolved issues or aspects of your pregnancy and labor that you want to discuss with your care team.  Once you face the different possibilities or the fears you might have and make a plan, the idea is to file away the information and focus on having the pregnancy and birth that you want for your family.

 


The one topic that is so hard to talk about and the situation that none of us want to face is pregnancy loss.  There is an outside possibility that this joyous time of preparation and anticipation sometimes ends with a miscarriage, stillbirth, or the loss of a healthy child due to unforeseen circumstances or events.

 


It is hard for me to get through this part of class without getting emotional.  It is one of the fears I have and that I try to turn over in prayer during our pregnancies.  If it is hard for me as the instructor, I can only imagine it is something hard for our students to face and talk about, too.

 


I provide this resource list today with the prayer that you (or anyone close to you) will never have to use it.  On what I hope and pray is a very outside chance that something unthinkable happens, here are several organizations and providers that offer counseling, comfort and free services to support the grieving family.

 


Arizona Perinatal Loss Bereavement Resource

Banner Desert Medical Center

1400 S. Dobson Road, Mesa, 85202

480-512-3595

Provides a network of support for those experiencing a pregnancy or infant loss. This resource gives parents a statewide network of support, current bereavement literature on a variety of topics, educational opportunities and resources in the community, state and national level.

 


The Compassionate Friends

http://www.compassionatefriends.org

The Compassionate Friends assists families toward the positive resolution of grief following the death of a child at any age and to provide information to help others be supportive.   They offer a safe place for bereaved parents, grandparents, and siblings to meet and talk freely about your child and your grief issues.

 


M.I.S.S. Foundation

www.missfoundation.org

The M.I.S.S. Foundation provides immediate and ongoing support to grieving families through community volunteerism opportunities, public policy and legislative education and programs to reduce infant and toddler death through research and education. 

 


M.E.N.D. Mother's Enduring Neonatal Death

http://www.mend.org

M.E.N.D. (Mommies Enduring Neonatal Death) is a Christian, non-profit organization that reaches out to families who have suffered the loss of a baby through miscarriage, stillbirth, or early infant death.

 


HAND Helping After Neonatal Death

http://www.handonline.org

HAND is a resource network of parents, professionals, and supportive volunteers that offers a variety of services throughout Northern California and the Central Valley.

 


SHARE Share Pregnancy and Infant Loss Support, Inc

http://www.nationalshare.org

The mission of Share Pregnancy and Infant Loss Support, Inc. is to serve those whose lives are touched by the tragic death of a baby through early pregnancy loss, stillbirth, or in the first few months of life.

 


Now I Lay Me Down To Sleep

http://www.nowilaymedowntosleep.org

They offer the free gift of professional portraiture and remembrance photography to parents suffering the loss of a baby.  "The NILMDTS Foundation is there for parents and families to help aid them in their Healing, bring Hope to their future, and Honor their child.  It is through Remembrance that a family can truly begin to heal."  They feel that these images serve as an important step in the family's healing process by honoring their child's legacy.

 


Placenta Encapsulation – Wendy Diaz, PBi™ PES

http://naturallybirthing.webs.com

Her encapsulation services are free for bereaving mothers.  Wendy will also add herbs to the capsules that help dry up the milk supply. 

 


Recommended Reading:

Empty Cradle, Broken Heart: Surviving the Death of Your Baby

by Deborah L. Davis, Ph.D.

Product Description from Amazon.com:

The heartache of miscarriage, stillbirth, or infant death affects thousands of U.S. families every year. Empty Cradle, Broken Heart offers reassurance to parents who struggle with anger, guilt, and despair after such tragedy. Deborah Davis encourages grieving and makes suggestions for coping. This book strives to cover many different kinds of loss, including information on issues such as the death of one or more babies from a multiple birth, pregnancy interruption, and the questioning of aggressive medical intervention. There is also a special chapter for fathers as well as a chapter on "protective parenting" to help anxious parents enjoy their precious living children. Doctors, nurses, relatives, friends, and other support persons can gain special insight. Most importantly, parents facing the death of a baby will find necessary support in this gentle guide. If reading this book moves you to cry, try to accept this reaction. Your tears merge with those of other grieving parents.

 


A purpose of this book is to let bereaved parents know that they are not alone in their grief. With factual information and the words and insights of other bereaved parents, you can establish realistic expectations for your grief. Empty Cradle, Broken Heart is meant to help you through these difficult experiences by giving you things to think about, providing suggestions for coping and encouraging you to do what you need to survive your baby's death. Whether your baby died recently or long ago, this information can be useful to you.

 





Disclaimer:  The material included on this blog and this site is for informational purposes only.  It is not intended nor implied to be a substitute for professional medical advice. The reader should always consult her or his healthcare provider to determine the appropriateness of the information for their own situation. This blog and this site contain information about our classes available in Chandler, AZ and Payson, AZ and is not the official website of The Bradley Method®. The views contained on this blog and this site do not necessarily reflect those of The Bradley Method® or the American Academy of Husband-Coached Childbirth®.

 


0

/