...celebrating every swee​t pea their birth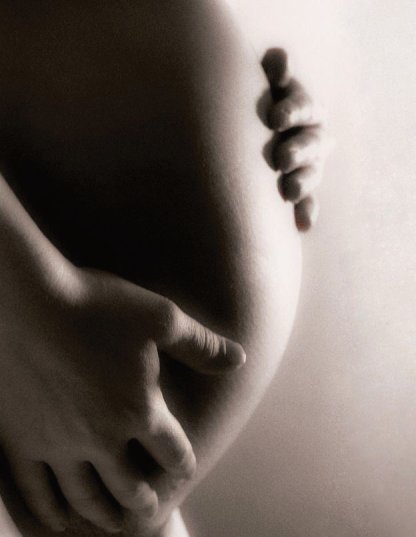 This was in posted April 2012 - updated April 2016
Uterine rupture is a topic that came up when I was pregnant with Otter that I was not ready to allow into my consciousness until she was safely in our arms.  After enough time had passed and we have proven to ourselves that homebirth can be a safe option when a person is healthy and low risk, I am ready to write about it.   
I gave Stephanie Stanley, former facilitator of the East Valley ICAN group, byline credit for this because I am using her research from a uterine rupture presentation she did at a meeting for my post today.  ICAN, the International Cesarean Awareness Network, is a non-profit organization that strives to improve maternal-child health by preventing unnecessary cesareans through education, providing support for cesarean recovery, as well as educate about Vaginal Birth After Cesarean (VBAC) and options for what is called a "gentle cesarean" where the event is honored as a birth even though it's via a surgery.  ICAN's goal is to see a healthy reduction of the cesarean rate that is patient-driven.  By providing education and support, they hope that more women making evidence based, risk appropriate childbirth decisions will lead to an overall reduction in the rate of cesareans performed.   
Uterine rupture seems to be the leading reason why care providers are hesitant to allow a mother to have a trial of labor (TOL) after a previous cesarean.  In Arizona, a licensed midwife or certified professional midwife can attend a homebirth with a mom who is striving to have a VBAC only if the mother meets certain criteria. 
Arizonana for Birth Options
 is leading a grassroots efforts to change this so that as per the ICAN vision, women living here can make evidence based and risk appropriate decisions.  They want all options to be available: for a hospital birth if mom feels that is the best option, or a homebirth if both mom and midwife agree that they are a good candidate for VBAC.   
Uterine rupture is defined as an anatomic separation of the uterine muscle with or without symptoms.  What this means for baby is that the uterus ceases to function as a sealed protective container from the rest of the blood and organs surrounding the baby.  The function of the placenta and umbilical cord may also be compromised.  Mom is subject to blood loss and shock.  A decision also has to be made about repairing the uterus or performing a hysterectomy.   
Another term used when talking about uterine rupture is "dehiscence".  A dehiscence is the splitting or incomplete opening of the cesarean scar.  It can happen without complication for mom or baby and sometimes it is only discovered after the delivery.  It is also called a "window" by some care providers.   
As it turns out, while uterine rupture is a consideration when you are preparing for a birth after a cesarean, it's not the only one your care provider should be having a conversation about. You can read
THIS
post to see where the risk for uterine rupture falls in comparison to other risks of pregnancy and labor. 
So what does the research say?   
Here is the overarching conclusion: anyone can be at risk, whether you have an unscarred or scarred uterus.  At most, your risk rate is 2%.  2 percent!  Why then is it that this is such a big deal?  I believe it lies with the potentially devastating circumstance a family will find themselves in if the uterus does rupture.  While 98% of the population may have a successful VBAC, the worst case scenario of a uterine rupture is the loss of the baby and possibly a hysterectomy for mom which makes future pregnancies impossible.   Another point to ponder is that the statistics listed below are close to other statistics for labor emergencies, such as placenta accreta, placental abruption, miscarriage; for a longer list
click here
.   
Statistics for the risk of uterine rupture – see links at the end of this post for references: 
 VBAC: .5% - .7% 
 VBA2C: 1.7%  (vaginal birth after 2 cesareans) 
 VBAMC: 1.2%  (vaginal birth after multiple cesareans) 
 Previous VBAC: .4% - .5%  (if you had a previous successful VBAC) 
 VBAC + Augmented labor:  .9%  (stats for first attempt) 
 VBAC + Induced labor: 1%  (stats for first attempt)   
The risk factors when considering whether or not to do a trial of labor after a cesarean are: 
 The type of scar you have: the most favorable is a low transverse scar.  Classical T-shaped scars, vertical scars or high uterine scars are said to have a higher risk of rupture.   
 Induction of labor using cervical ripening agents, i.e., Cytotec, Cervidil: the prostaglandins that soften the cervix may also soften the scar tissue.  In addition, ripening agents can cause uterine hyperstimulation, meaning contractions that are much more intense and frequent than the uterus is designed to withstand in the course of an unmedicated labor.   
 More than one cesarean: as you can see from the statistics above, there is a slight increase of risk.   
Among factors that are disputed in medical literature are: 
 - Age of mother: if a mother is over 30 she may be considered at higher risk for uterine rupture. 
 - Obese women 
 - Size of baby: more than 8 pounds, 14 ounces 
 - Post-term baby: 40+ weeks gestation from last menses   
To compare, here are the stats and risk factors for an unscarred uterus:   "The normal, unscarred uterus is least susceptible to rupture. Grand multiparity, neglected labor, malpresentation, breech extraction, and uterine instrumentation are all predisposing factors for uterine rupture. A 10-year Irish study by Gardeil et al showed that the overall rate of unscarred uterine rupture during pregnancy was 1 per 30,764 deliveries (0.0033%). No cases of uterine rupture occurred among 21,998 primigravidas, and only 2 (0.0051%) occurred among 39,529 multigravidas with no uterine scar. 
A meta-analysis of 8 large, modern (1975-2009) studies from industrialized countries revealed 174 uterine ruptures among 1,467,534 deliveries. This finding suggested that the modern rate of unscarred uterine rupture during pregnancy is 0.012% (1 of 8,434). This rate of spontaneous uterine rupture has not changed appreciably over the last 40 years, and most of these events occur at term and during labor. An 8-fold increased incidence of uterine rupture of 0.11% (1 in 920) has been noted in developing countries. This increased incidence of uterine rupture has been attributed to a higher-than-average incidence of neglected and obstructed labor due to inadequate access to medical care. When one assesses the risk of uterine rupture, this baseline rate of pregnancy-related uterine rupture is a benchmark that must be used as a point of reference." 
If you choose to have a VBAC, or realistically for any woman in labor since the statistics show she has a slight risk, here are the signs that may help you recognize that a uterine rupture is occurring or may have occurred: 
 - Excessive vaginal bleeding 
 - Extreme pain between contractions – these may or may not be felt through an epidural block, though due to severity of pain it's possible they may be felt 
 - Contractions that slow down or become less intense 
 - Abdominal pain or tenderness 
 - Baby's head moves back up the birth canal 
 - Bulge in the abdomen, bulge under the pubic bone, or pressure on the bladder where the baby's head may be coming through the tear in the uterus 
 - Sharp onset of pain at the site of the previous scar 
 - Uterus becomes soft 
 - Shoulder pain 
 - Heart decelerations in the baby 
 - Maternal tachycardia (rapid heart rate) and hypotension (low blood pressure)   
 If you have a true uterine rupture, then an emergency cesarean will be required.  A Chandler doctor told the ICAN group that the care provider has 5 – 7 minutes to get the baby out safely, although in reading for this post I saw
some estimates
as 10 – 37 minutes.    
According to a 2010 National Institutes of Health study, there have been no maternal deaths in the US due to uterine rupture. Overall, 14 – 33% will need a hysterectomy.  6% of uterine ruptures result in perinatal death, and for term babies this risk was put at less than 3%. **   
 If you do have a uterine rupture, it will have an effect on your future pregnancies.  Each cesarean a mother has increases the risk for future complications of cesarean surgery.  If you have a hysterectomy, you will not be able to carry any more children.  In today's medical climate, a uterine rupture will most likely result in all future pregnancies being delivered via repeat cesarean.   
 There are a lot of points to ponder as a new mom or as a mom considering a VBAC.  Our Bradley® mantra is: Healthy Mom, Healthy Baby.  We teach that as long as you make all your decisions with those two goals in mind, you are likely to make the choices that have a positive outcome for both Mom and Baby. 
 What are your thoughts on VBAC and/or uterine rupture?   
 **NOTE: Stephanie's presentation called out these statistics as inflated as the Landon study (2004) included women who had pre-labor stillbirths included in the statistics.  IN other words, women whose babies had passed away before labor and still delivered via VBAC rather than choosing a repeat cesarean were counted in the perinatal death statistics.  Please read Henci Goer's analysis for more information   
 Disclaimer:  
 The material included on this site is for informational purposes only.
It is not intended nor implied to be a substitute for professional medical advice. The reader should always consult her or his healthcare provider to determine the appropriateness of the information for their own situation. This blog contains information about our classes available in Chandler, AZ and Payson, AZ and is not the official website of The Bradley Method®. The views contained on this blog do not necessarily reflect those of The Bradley Method® or the American Academy of Husband-Coached Childbirth®.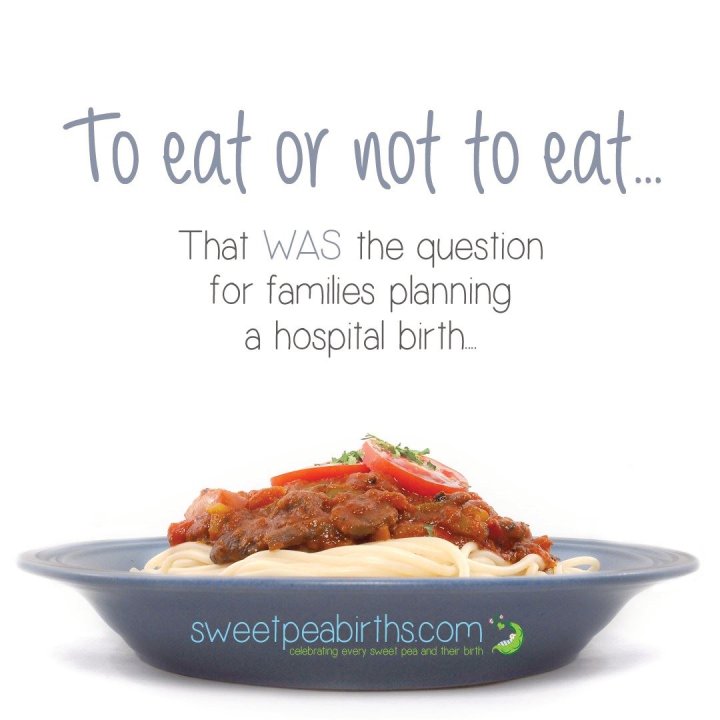 To eat or not to eat…That
was
the question for families planning a hospital birth.  When you are laboring at home or a birth center, you have the freedom to eat as your appetite dictates.  If you choose to have a hospital birth, you are at the mercy of your doctor's orders and the nurse's interpretation of the hospital protocol.  
We love it when science catches up to Dr. Bradley.  Anecdotally, we could tell students that it was safer to eat before/during labor since anesthesia has changed from the days of "knock'em out, drag 'em out" birth, as Dr. Bradley called it.  Women used to be under general anesthesia, which is administered differently than today's spinal or epidural blocks.  
We are so excited to update this post (and our class info!) with a 
press release
from the American Society of Anesthesiologists (ASA):
"Most healthy women can skip the fasting and, in fact, would benefit from eating a light meal during labor, suggests research being presented at the ANESTHESIOLOGY® 2015 annual meeting. Improvements in anesthesia care have made pain control during labor safer, reducing risks related to eating, researchers note."
ASA Press Release, "Most healthy women would benefit from light meal during labor", October 24, 2015
For other reading,  HERE is some research I had found before this 2015 press release to make the case for eating and drinking in labor (in case you want to do more poking around the subject).
Now...how long will it take for hospital protocols to change and reflect these recommendations from ASA? As we found out the hard way, sometimes the doctor approves something but if it is not in writing and signed off on the birth plan, it probably isn't going to happen in the hospital setting. The nurse will follow the hospital protocol or they may invent their own interpretation if none exists to cover their liability.  If you are going to have a hospital birth, I have a strong opinion about getting your wish list signed so that the nursing staff has "permission" to "break the rules" if they feel that something you are requesting is out of the ordinary.  Maybe you could ask for a copy of the ASA press release to be included in your chart that goes to the hospital.
Dr. Bradley always advocated that a healthy mom should eat if she is hungry and drink if she is thirsty.  As he said, "Birthing is like playing a full game of football without any substitutions."  He recognized that labor is an athletic event, and that a well-nourished athlete would perform better than a hungry one.
"The research suggests that the energy and caloric demands of laboring women are similar to those of marathon runners, Harty said. Without adequate nutrition, women's bodies will begin to use fat as an energy source, increasing acidity of the blood in the mother and infant, potentially reducing uterine contractions and leading to longer labor and lower health scores in newborns. Additionally, the studies suggest that fasting can cause emotional stress, potentially moving blood away from the uterus and placenta, lengthening labor and contributing to distress of the fetus."  
A Note About Hospitals and Nourishment
If you are having a hospital birth, you need to find out how your care provider feels about nourishment during labor, even with this announcement by the ASA. If your care provider is on board with mom eating and drinking as her body directs, great!  Get it into your birth plan, aka "wish list", that you have permission to eat and drink.  If they restrict intake, you need to think about your options.  You may question whether or not your care provider is truly supportive of your plans for a natural birth.  
You should also ask what the hospital policy is on food and drink during labor when you do your hospital tour.  It helps to know what kind of potential situations you may be facing so you can avoid stress-inducing encounters during labor.
The potential conflict between a laboring mother's needs for nourishment and her care provider or hospital protocol comes from the days when general anesthesia was standard for hospital births.  There was a very real danger of a mom "aspirating", meaning that food or drink the mom had consumed before labor would be regurgitated and accidently enter the trachea and lungs, creating a life-threatening condition to mother and baby.  [See reference 1]
"Researchers said aspiration today is almost nonexistent, especially in healthy patients. In the United States, there was only one case of aspiration associated with labor and delivery between 2005 and 2013, involving a complicated case of a woman who was obese and had pre-eclampsia (a precursor to eclampsia, or high blood pressure that can lead to seizures), according to the American Society of Anesthesiology's Closed Claims Project database. Researchers also noted that no cases of death due to aspiration were reported in the United Kingdom between 2000 and 2005, compared to 1.5 cases per 1,000 during the 1940s. They say this is likely due to advances in anesthesia care, including increased use of epidurals and spinal blocks in place of providing anesthesia through a mask over the nose and mouth. Before these improvements, women were more likely to need a tube placed in the windpipe for breathing, which potentially increased the risk of aspiration." 
Although very few women have births under general anesthesia nowadays, the practice of restricting food and drink still persists.  You may hear it called "NPO", which stands for the Latin, "non per os", meaning nothing by mouth.  With the press release from the ASA, we can keep our fingers crossed that hospitals will start to change their practice protocols.
In the past, it was likely that you would only be allowed ice chips if you opted for an epidural.  The chance of needing general anesthesia was within the realm of possibility since some moms and babies "crash" after the epidural dose is dispensed.  As with all labor interventions, you don't know how you will react until it's administered.  Although it's a small percentage of women that have life-threatening complications, the prospect of the drugs dropping your heart rate, blood pressure or respiration to dangerously low levels exists once they are in your bloodstream.  In the instance of a "crash", you would need general anesthesia to perform an emergency cesarean to save your or your baby's life, thus your nourishment options become limited to ice.
Eating and Drinking During Labor
Have your refrigerator stocked with your favorite healthful foods and/or meals as you near your estimated due date.  Labor is a funny thing – you never know what your body is going to like.  If you think you are in labor, you can go through Dr. Bradley's list of things to do to see if you are in pre-labor (contractions slow down or stop) or actual labor (contractions continue at same pace or get closer and harder despite the change in position or activity).  To "test" for labor, he suggests that a woman should eat, drink, go for a walk, shower and nap – in that order.  
When you start with the "eat" part of the list, it will be more satisfying to eat something you really enjoy.  If you are not in labor, at least you ate something you like and you can move on with your day with a tummy-full of your particular "comfort food".  If you are in labor, then you have eaten something that is fueling your body for the labor.  It will put you in a good frame of mind if you ate something that is a favorite and you create a positive emotional state.
The best drink during labor is water.  Water is a key to staying hydrated and avoiding the slippery slope of interventions.  A hydrated body has the energy for the work of labor.  Ample water also allows for effective hormone distribution throughout the body: the chemicals and hormones being made to stimulate and progress labor are able to circulate freely.  If you have a longer labor, consider an electrolyte replacement: trace minerals added to the water you are drinking, Emergen-C makes a powder, or coconut milk is a "natural" version of sports drinks.
Dehydration causes a spike in temperature and blood pressure, while at the same time depleting your energy by as much as 30%.  Can you see that simple dehydration can also be interpreted as the mom being "in distress"?  Your care team will not want to take a chance of making the wrong call, so they are likely to intervene or suggest drastic measures to "save" mom and baby.
Whether you are laboring at home, a hospital or birth center, small-portioned, protein rich snacks are nice to have on hand.  As your labor progresses, a laboring woman's appetite will naturally decrease as the body shuts down other functions such as digestion to allow for full focus on the progression of labor and birth.  
Here are some foods that we and other students have found useful for quick energy boosts when mom doesn't have the desire to eat a full meal.  These snacks are also handy for the coach to get the energy boost he needs to be a great support person for mom.  We don't want hungry, cranky coaches during labor!!
"A light meal could include fruit, light soups, toast, light sandwiches (no large slices of meat), juice and water. Most women lose their appetites during very active labor, but can continue to drink fluids such as water and clear juices, researchers said."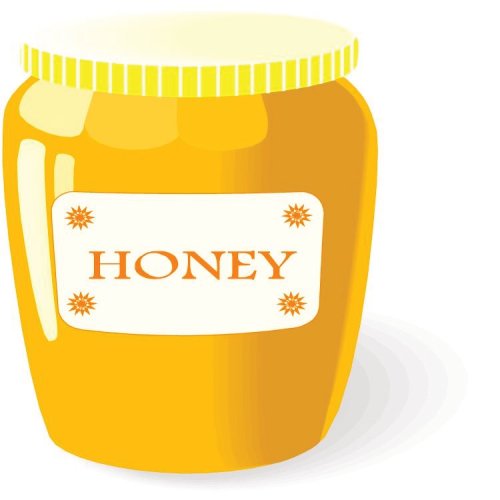 - Honey sticks.  According to honey.com, "Honey is also a rich source of carbohydrates, providing 17 grams per tablespoon, which makes it ideal for your working muscles since carbohydrates are the primary fuel the body uses for energy. Carbohydrates are necessary in the diet to help maintain muscle glycogen, also known as stored carbohydrates, which are the most important fuel source for athletes to help them keep going." [2]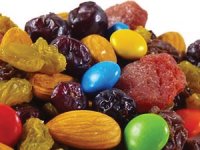 - Trail mix.  You get the nice variety of nuts, dried fruits and if you want, candy, in one bag.  I found myself picking out my favorite nuts and fruits and snacking on them – literally one or two at a time – as we got into the active phase of first stage labor.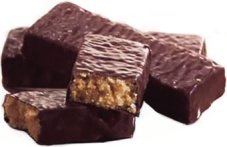 - Protein bars or chews.  Look for bars that are low in carbs and added sugars –the key is to provide an energy boost without an energy crash afterwards. We have had students that use the "PowerBar" brand Energy Bites, as well as Gel Blasts that are bite size energy foods.
- Handful of nuts.  If you have a favorite nut (besides your coach-lol), bring some with you.  You can eat 1 or 10, whatever you are in the mood for.  I like nuts because you get the energy boost in whatever quantity you are in the mood to chew and swallow.  Trader Joe's sells packages nuts in handy single serve packets.  I usually eat 2 or 3 pieces, and Bruss would finish off the bag for his energy boost.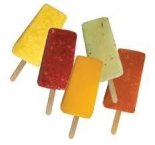 - Popsicles.  While working hard in labor, a popsicle can be refreshing.  To prevent an energy crash, look for a brand that uses natural fruit as a sweetener instead of added sugars.  Added bonus: you can also push it against the top of your palate to stimulate oxytocin production.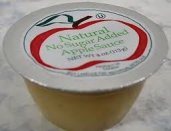 - Applesauce cups.  Provide potassium along with a little protein.  The nice thing about applesauce is that while some people prefer them cold, they don't need to be refrigerated.  Again, look for naturally rather than artificially sweetened sauces.
- Banana.  Another source of potassium that is portable and easy to eat.  To prevent a sugar burst, pair this with a cheese stick to balance out the carbs.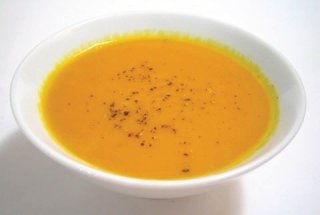 - Soup or clear broth.  Campbell's came out with the "Soup at Hand Cups" that are single serve, portable and microwaveable.  They were a God-send during our third birth.  The nurse didn't want me to eat "just in case", but she was okay with me drinking – hence, I could drink my meal and stay nourished through our 34 hours at the hospital.
- Single serve smoothies or juice drinks.  I am thinking along the lines of Stonyfield Farm Smoothies or Drinkable Yogurts for a liquid protein boost, or the Odwalla line of Protein Beverages.  It's a little sip of something sweet with carbs that still offers a protein source for energy.
As you noticed from the list, some of these foods need refrigeration or a heating source.  These are considerations if you are having a hospital birth.  It stands to reason that if you will not have access to a refrigerator or microwave, the items that won't stay cool with an ice pack or the foods that need to be heated need to left out of the cooler.
The bottom line: eat to appetite and drink to thirst for the best labor possible!  I hope this list gives some ideas with which you can fill your refrigerator or cooler.  What did you eat during your labor?
Disclaimer:
The material included on this site is for informational purposes only.
It is not intended nor implied to be a substitute for professional medical advice. The reader should always consult her or his healthcare provider to determine the appropriateness of the information for their own situation. This blog contains information about our classes available in Chandler, AZ and Payson, AZ and is not the official website of The Bradley Method®. The views contained on this blog do not necessarily reflect those of The Bradley Method® or the American Academy of Husband-Coached Childbirth®.
References:
[1] http://en.wikipedia.org/wiki/Pulmonary_aspiration
[2] http://www.honey.com/nhb/benefits/natural-energy/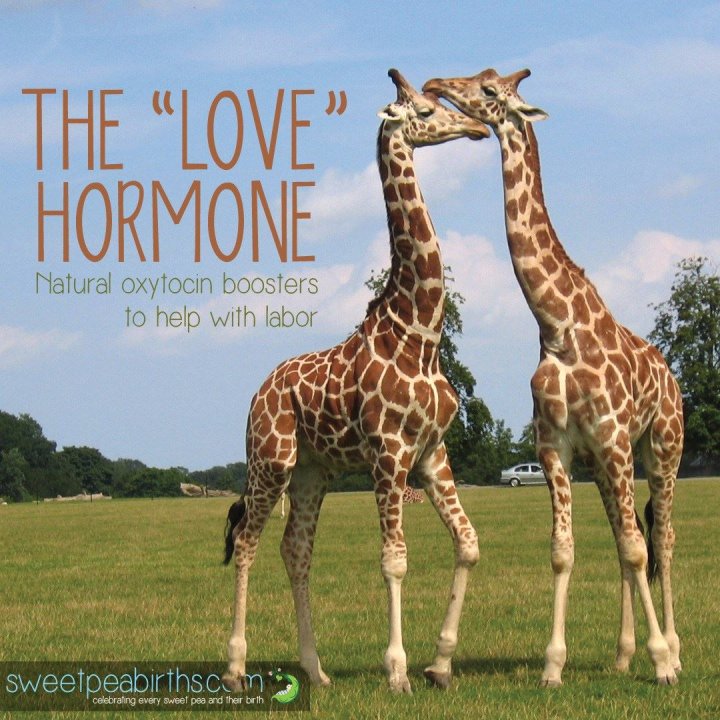 I am going to direct you to 
THIS
article about how oxytocin helps to reduce stress and promote peace.  It's no surprise that oxytocin is the same hormone that is released when we make love, arguably a great stress reliever and a promoter of peace for couples.  A lovely consequence of making love when the timing is right: welcome, baby, some 36+ weeks later!
In addition to being the "love" hormome, oxytocin is also produced in great quantity when a woman is in labor.  The hard contractions can only happen if the woman's body is producing ample oxytocin.  I find it so ironic that the physical pain and the emotion of love are happening at the same time. That must be the combination that makes natural birth possible, that helps bond us to our Sweet Peas, and why people sign up for the experience more than once.  I can honestly say that I am really going to miss being in labor.  Call me crazy!  Anyway.
I wanted to call out their suggestions for non-medical ways to boost oxytocin production and talk about how they may be options to consider while you are in labor since the article was not birth specific.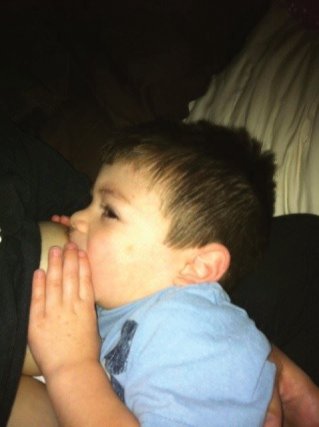 Breastfeeding:
  If you have an older sibling who is nursing, you can nurse them during labor.  Nursing stimulates the production of oxytocin, so I encourage you to be mindful of any contractions it stimulates.  You do not want to trigger an early labor, so pay attention if you feel a pattern developing and it's not time for baby to make an appearance just yet.

Touch:
one of the cornerstones of The Bradley Method® is relaxation.  Among the 11 specific relaxation techniques that we teach during the course, two of them are massage and stroking.  Even if a mother does not want to be spoken to, a Coach can use those techniques.  If she doesn't want that either, the simple act of holding her hand is listed as a way to boost oxytocin.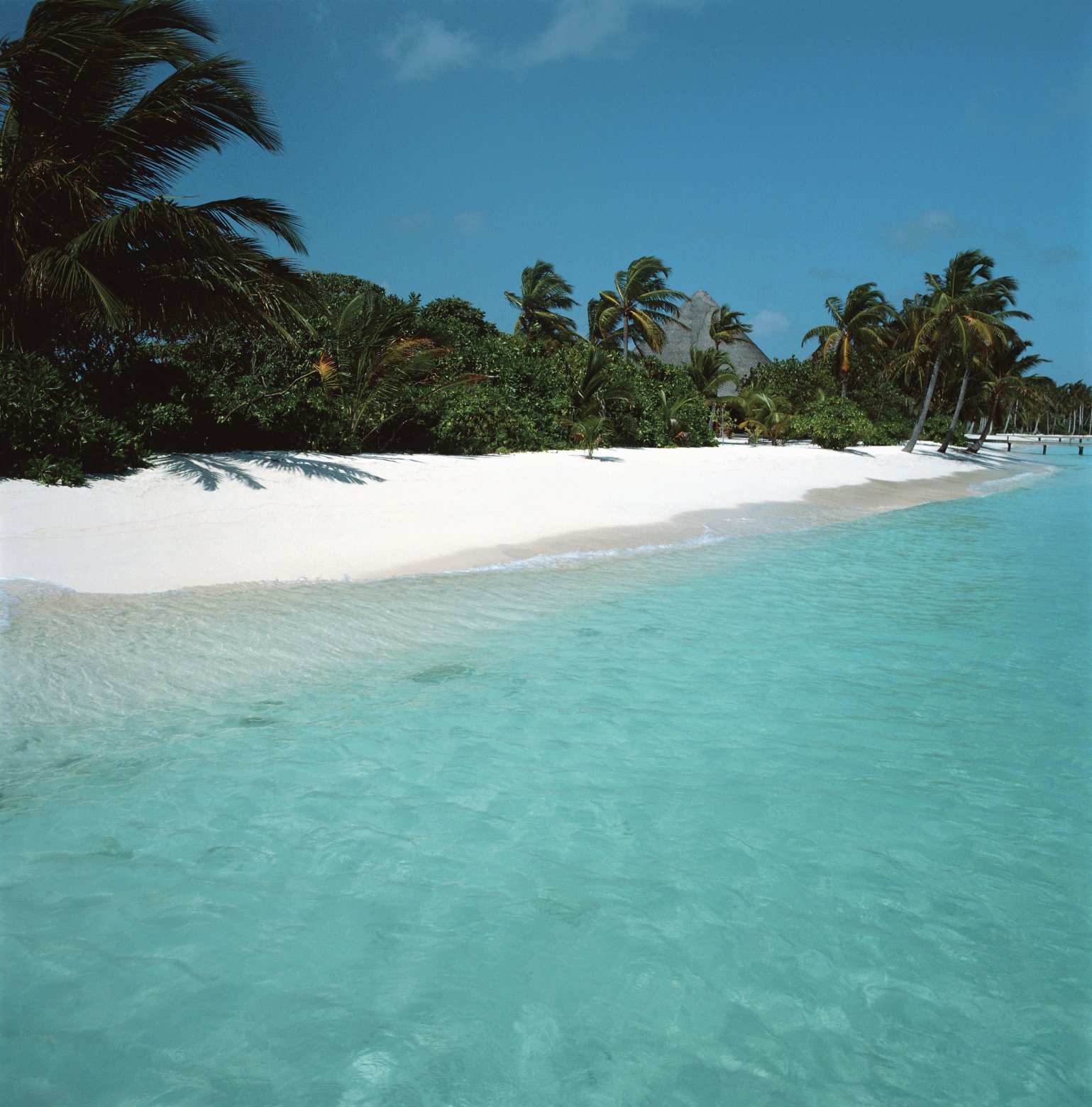 Daydream:
  Another relaxation technique we teach is related to daydreaming.  We ask coaches to recount a past experience or a future dream that makes mother feel like she is in her "happy place".  It might be a trip, an experience, dreams you have about your life as a family together...anything that is calming, encouraging and would elicit a smile.
Oxytocin production in labor suggestions offered by Sweet Pea Births, instructor in the Bradley Method® natural childbirth classes offered in Arizona: Chandler, Tempe, Ahwatukee, Gilbert, Mesa, Scottsdale, Payson
Pet you furry friend:
  One of the many benefits of laboring at home.  Do you have a four-legged friend that wants to cuddle?  Go for it!  Love on them, speak in gentle tones…it will be calming for both of you.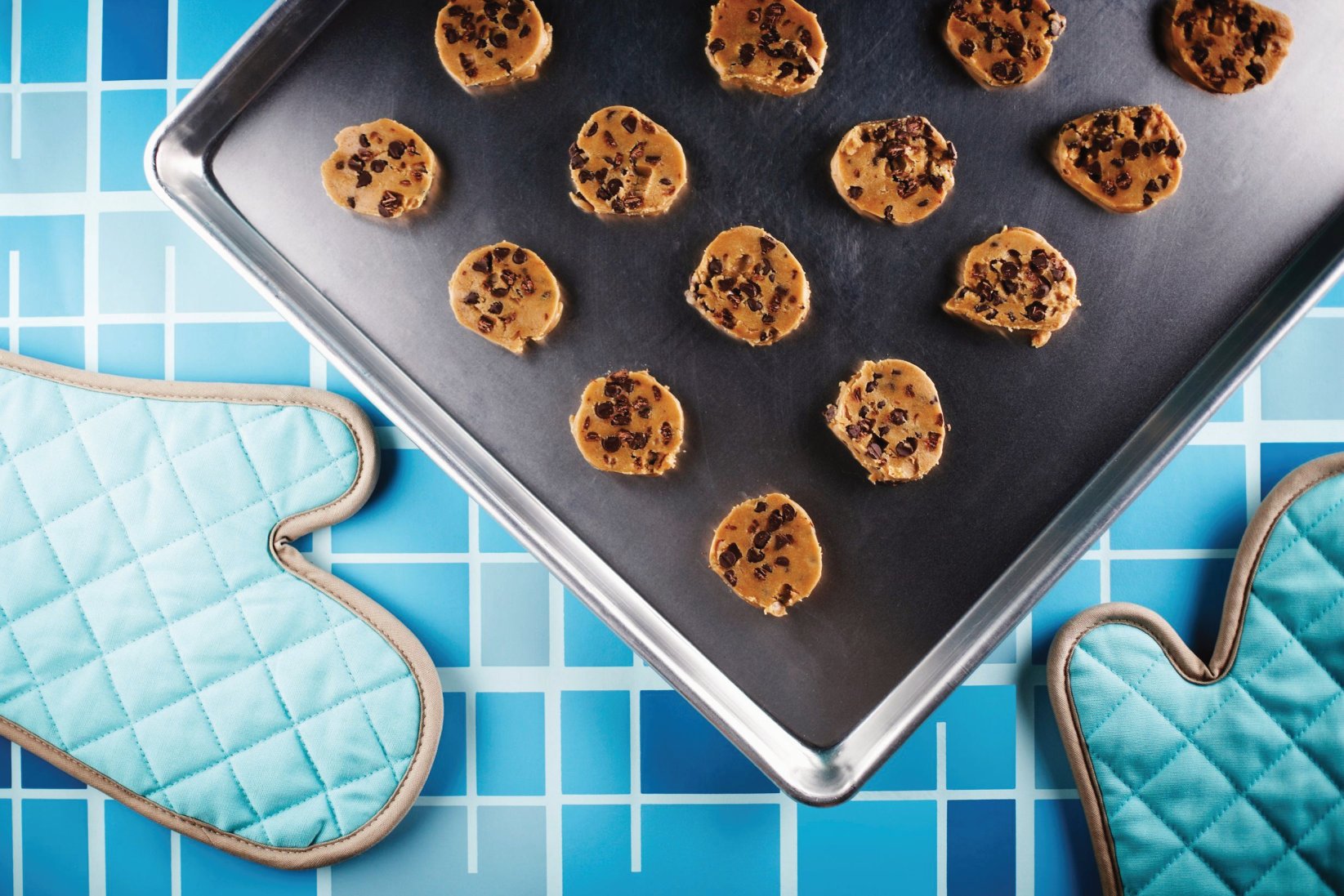 Pleasant smells:
  This one has the added benefit of paying dividends at your birthplace.  One of the suggestions we make in Bradley™ class is to eat your favorite meal when you think you might be in labor.  The other one is baking some yummy treats to share with your care providers.  Hopefully both of those things will generate smells that you welcome in labor.  Either way: you are producing oxytocin, mama is well fed if it's the beginning to have energy for the duration of labor, and your care providers get treats.  We found that feeding them kept them happy and that always made for positive birth experiences for us.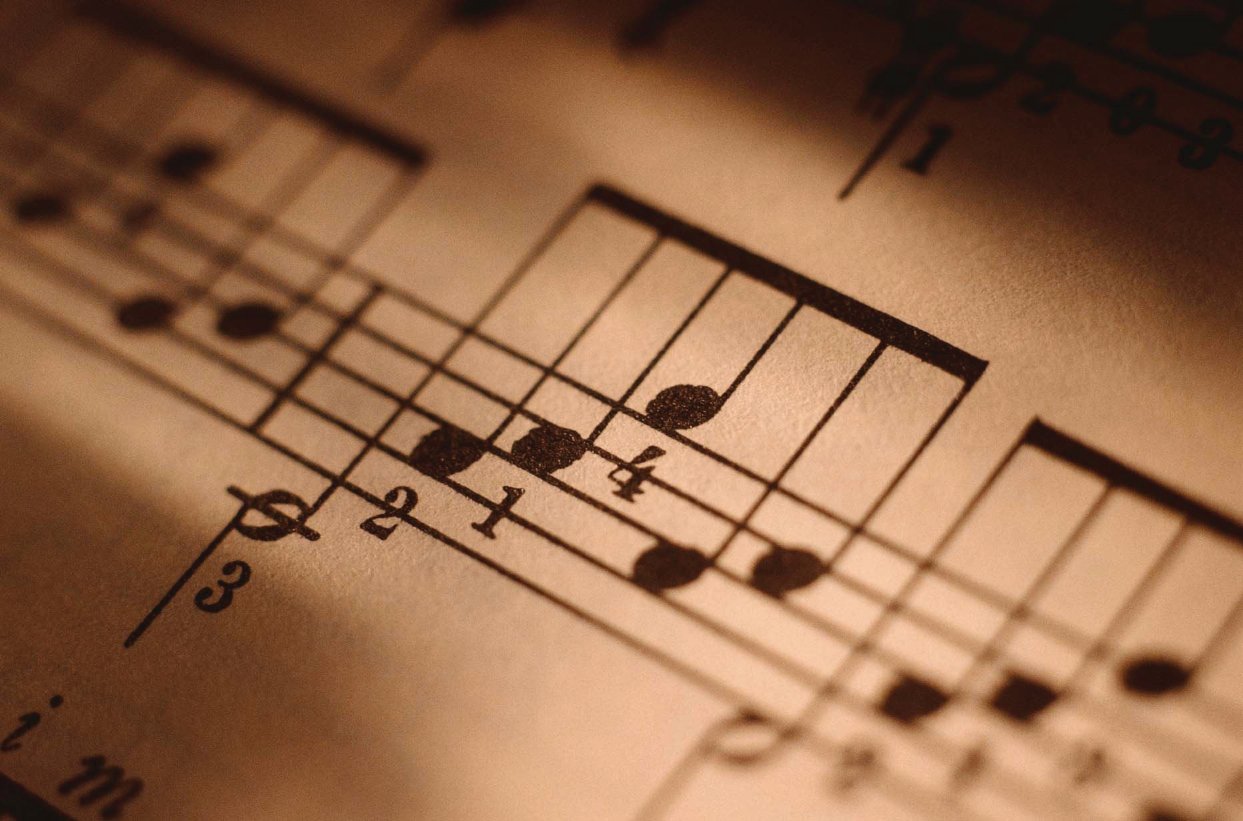 Music:
  Mamas or Coaches can take the time to generate a play list to use in their birth space.  I have seen couples use a music app to choose the music for them in labor – it saved them from the planning/organizing time at the outset while still providing the music that was soothing to mama.  Find something that works for you and remember to put it on your packing list so the music makes it to your birth space. 
P.S. Doula and Music Therapist Laura Pruett offers playlist creation as a stand-alone service or as part of her doula service.

As I leave you with these ideas, I want to remind mamas and coaches that even if you are doing all of these things, labor cannot progress by oxytocin levels alone.  One of the key components of birth is surrender.  Do the things that boost your oxytocin and then let go, give in, and open up to the whole experience of labor and the birth journey.  The best gift is at the end when you meet your baby – it is SO worth it!
Best wishes for your upcoming birth – we hope some of these natural oxytocin boosters will help you stay on course with your
wish list
!
Which one of these do you like and/or have you used?
Please leave us a comment - it will be moderated and posted.  *I think* that the amount of traffic you so generously generate has led to a lot of spam posting.  In an effort to keep the spam to a minimum, I am taking the time to moderate comments now.
Disclaimer: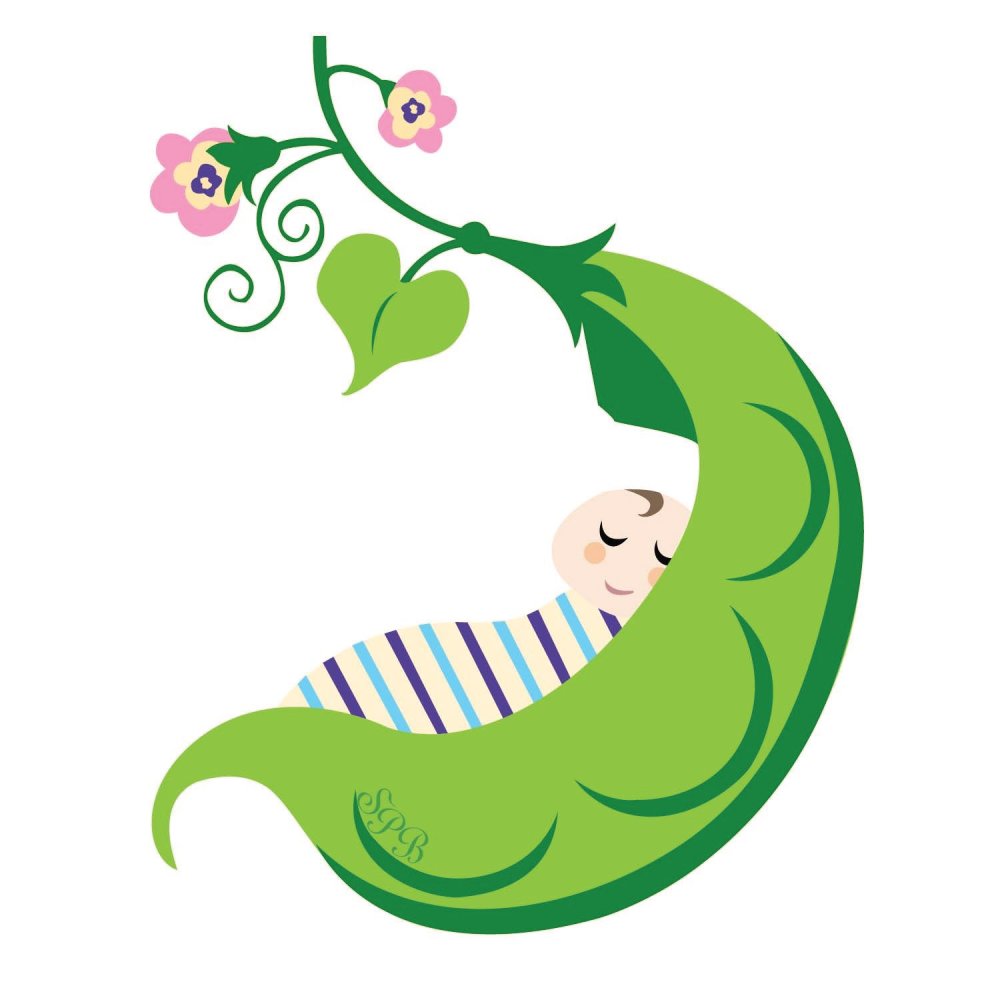 The material included on this site is for informational purposes only.
It is not intended nor implied to be a substitute for professional medical advice. The reader should always consult her or his healthcare provider to determine the appropriateness of the information for their own situation.
Krystyna and Bruss Bowman and Bowman House, LLC accept no liability for the content of this site, or for the consequences of any actions taken on the basis of the information provided. This blog contains information about our classes available in Chandler, AZ and Payson, AZ and is not the official website of The Bradley Method®. The views contained on this
blog do not necessarily reflect those of The Bradley Method® or the American Academy of Husband-Coached Childbirth®.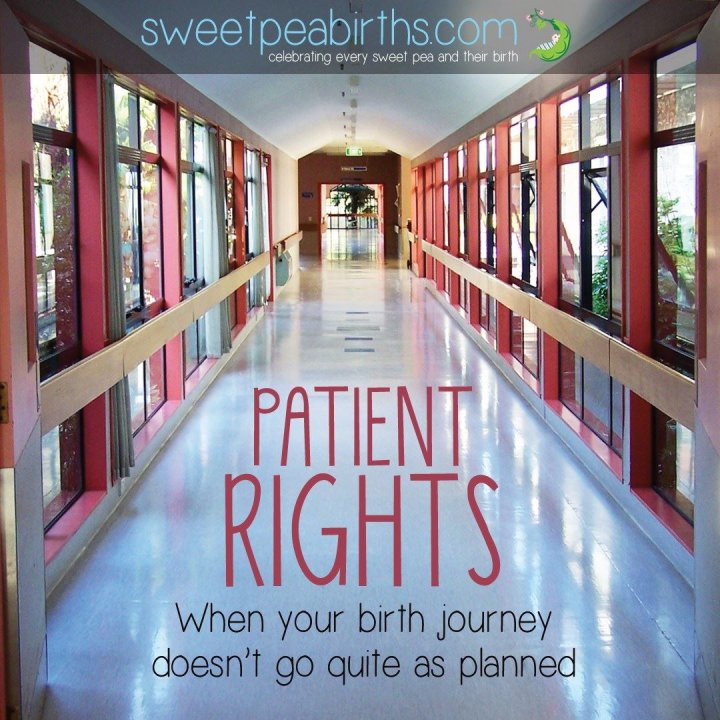 Thank you to one of my colleagues, Rachel Davis, for suggesting this topic.  
I originally shared this after one of our couples had an unplanned unassisted birth couple encountered in the hospital, and they were not treated very kindly upon arriving or throughout their hospital stay.
Most people would not expect their baby to be born at 35 weeks.  In addition, they had not counted on dealing with hospital protocols since they had planned a homebirth.  The other situation they hadn't planned on was giving birth away from their community.   They were familiar with their local hospital in northern Arizona - it was beyond their imagination that they would spend their first week of their child's life having to deal with a major hospital in central Phoenix.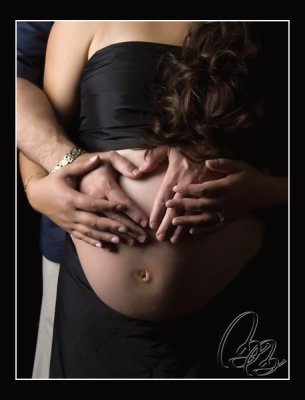 Their situation underscores the importance of having a well-thought out and written birth plan no matter what kind of birthplace you have chosen.  Wherever you are planning to give birth, Bruss and I suggest that you think about writing two birth plans.  Write one for a normal, uncomplicated birth at your chosen birth place. Also consider writing one that has your wishes written down in the event of complications, and that factors in hospital care if you are planning to birth at home or birth center..  Once you have talked these out between yourselves and your care providers, write them down and have a copy handy at all times.
You just never know how the birth journey will unfold…in the event of unforeseen circumstances, your birth plan can act as a compass for your decisions.  It can also remind you of the decisions you made when you took the time to research your options and when you were not under pressure.  You can then evaluate the current situation with a little less emotion and a little more reason.
There are two sections to this post.  First, I highlight the main points of your rights as a patient in the hospital. I encourage you to remember that you are the CONSUMER of health care, not a helpless being at the mercy of the staff.  The second section reviews some basics of informed consent so that you have an idea of how to receive the right care for you after asking questions that other people have found helpful to gather complete information before accepting or declining treatment.
PATIENT RIGHTS
For a full Pregnant Patient and Obstetric Patient Bill of Rights, I am going to refer you to a link on Doris Haire's Alliance for the Improvement of Maternity Services (AIMS):
http://www.aimsusa.org/ppbr.htm
One of the reasons so many of us feel pressured to make choices against our instinct or desire for as natural experience as possible is that sometimes information is relayed in such a way that implies that you are a bad parent if you deny treatment to your child, or they imply that by not choosing something you could harm your child.  How many parents are strong enough to follow their instinct with pressures like time, fatigue and shock also factoring into the situation?
Whether you are planning to give birth at home, in a birth center, or a hospital, I encourage all pregnant mothers and their coaches to become familiar with the AIMS Pregnant Patient Bill of Rights in the event that you end up in a hospital for whatever reason.  I suggest that you print out the American Hospital Association's "Patient's Bill of Rights," (http://www.patienttalk.info/AHA-Patient_Bill_of_Rights.htm)  as well as the AIMS Pregnant Patient Bill of Rights and bring them both with you in the event of a hospital visit during your pregnancy and labor.
I will summarize some of the points here and encourage parents everywhere, that pregnant or not, if you are in a hospital, there is very little that you can be forced to do or take for yourself or your child.  You have every right to ask and be told the benefits and the risk of EVERYTHING they recommend as treatment, and you have the right to refuse.
These are what I chose to pull our from both of the Bill of Rights documents as your rights as a pregnant and an obstetric patient:
- to considerate and respectful care.

- to obtain from physicians and other direct caregivers relevant, current, and understandable information concerning diagnosis, treatment, and prognosis. 

- to ask and be informed of the existence of business relationships among the hospital, educational institutions, other health care providers, or payers that may influence the patient's treatment and care.

- to make decisions about the plan of care prior to and during the course of treatment and to refuse a recommended treatment or plan of care to the extent permitted by law and hospital policy and to be informed of the medical consequences of this action.

- to be informed of any potential direct or indirect effects, risks or hazards to herself or her unborn or newborn infant which may result from the use of a drug or procedure prescribed for or administered to her during pregnancy, labor, birth or lactation.

- to be informed, not only of the benefits, risks and hazards of the proposed therapy but also of known alternative therapy.

- to be informed about how a drug or procedure may adversely affect her unborn baby, directly or indirectly, and that there is no drug or chemical which has been proven safe for the unborn child.

- if Cesarean birth is anticipated, to be informed that minimizing her intake of nonessential pre-operative medicine will benefit her baby.

- to be informed of the areas of uncertainty if there is NO properly controlled follow-up research which has established the safety of the drug or procedure with regard to its effect on the fetus and the later physiological, mental and neurological development of the child.

- to be informed of the brand name and generic name of the drug in order that she may advise the health professional of any past adverse reaction to the drug.

- to determine for herself, without pressure from her attendant, whether she will or will not accept the risks inherent in the proposed treatment.

- to know the name and qualifications of the individual administering a drug or procedure to her during labor or birth.

- to be informed whether that procedure is being administered to her because a) it is medically indicated, b) it is an elective procedure (for convenience, c) or for teaching purposes or research).

- to have her baby cared for at her bedside if her baby is normal, and to feed her baby according to her baby's needs rather than according to the hospital regimen.

- to be informed if there is any known or indicated aspect of her or her baby's care or condition which may cause her or her baby later difficulty or problems.
INFORMED CONSENT
What is informed consent?  According to Doris Haire:
 "Most courts consider that the patient is 'informed' if the following information is given:
•    The processes contemplated by the physician as treatment, including whether the treatment is new or unusual.

•    The risks and hazards of the treatment,

•    The chances for recovery after treatment.

•    The necessity of the treatment.

•    The feasibility of alternative methods of treatment."
You can ascertain this information by asking questions.  For a more comprehensive look at positive communications and informed consent, refer to page 55 of The Bradley Method® Student Workbook.
I suggest that you start with questions that establish how the mother and the baby are doing.  Always use names to remind the care providers that they are making recommendations for another human being, not an ambiguous test case:
"How is (Mother's Name) doing?  Are her vitals still within an acceptable range?"
"How is (Baby's Name) doing?  Are his or her vitals still within an acceptable range?"
"Do we have to make a decision right now?  How much time do we have?"
If both are well enough and there is time, then you can continue with questions such as:
"What is the problem?"
"What are the symptoms or test results causing concern?"
"Could this be normal?"
"What is the most likely cause?  Are there any other possible causes?"
If the care provider agrees that Mother and Baby are well enough to let labor proceed and let nature take her course, continue to trust that Mother and Baby are working together and that you will be meeting your baby in due course.  You can address other probable causes – is mom hydrated?  Is she emotionally ready and relaxed enough to accept her labor?  Are you using the best positions in the appropriate stage of labor to allow gravity and physiology to move things along?
If after asking this series of questions Mother and Coach decide that further action is worth exploring, then you can continue with these questions:
Paraphrase it back to ensure you understand what the recommendation is.
 You want to listen well, and paraphrase again.  You can also ask if their opinion is based on fact or observation.
Ask to see the insert if it is a drug and there is time to read it – you may be surprised at what is in the fine print and the care provider fail to mention.
Side effects are very important to know, especially if it is something whose short-term or long-term effects on an unborn child or a newborn are unknown.
Again, care providers have routines based on what their protocol is – sometimes there are other options that they don't mention, not from malice, it could be simply because they are not accustomed to being asked for alternatives.
Who are you talking to?  Nurses come in many varieties: a student nurse, an LPN (one year of schooling), an ASN nurse (two years of schooling), a BSN (four years of schooling).  Beyond that, how long have they been working as a nurse?  If you are talking to a doctor: are they a resident (student) doctor, or an attending (more experienced) physician?  How long have they been a resident or an attending? 
Knowing the level of experience of the information giver is an especially important question to ask if you are in a teaching hospital.  Every family needs to make a decision regarding their comfort level with students literally practicing on you based on their individual preferences.  On a personal note, while I am all for medical students learning, when it come to my body and our child, I want a trained and experienced professional to work on us.  I am okay if a student wants to observe, however, only someone with extensive experience and knowledge is going "to do" something or administer something to us.
In the interest of full disclosure, here are other very important questions:  1.) You want to know how they will measure the efficacy of the intervention.  2.) When you accept one medical intervention, it is likely that other interventions or compromises will follow.  If there is time, you want to hear all of the other interventions or protocol they will have to follow that may be a result of the first intervention you agree to have. 
Back to full disclosure – there are ways to phrase things that force you to make an immediate decision.  If you ask "how will you know it's working, and what happens next" questions, it provides the opportunity for the care provider to tell you the other side of the story, or the whole story in regards to their recommendations.
One of the reasons it is so important to take care when choosing your care providers and medical facilities is that sometimes there isn't time to ask all these questions.  If Mother and Baby are already compromised and there is no time to ask questions, you must trust that the care providers and the birthplace will do the best for your family.  Do you have this level of trust with your care provider?  Do you have this level or trust with the birthplace?  If you answered "no" to either of these questions, it's time to seriously consider making a change.  Although true complications are rare, if you are part of the small percentage, you want to ensure that you have the best chance for a good outcome despite any complications that may arise.
You have a couple of options in a hospital setting in the event that you want to choose differently than your care providers are recommending and/or if you feel like your concerns are not being heard by your care provider.
 1.  If you have done your research and you have heard the benefits and the risks of a procedure or drug, and you are confident in your decision and want to refuse, hospitals have documents called "Against Medical Advice" that you can sign.  You accept the risks inherent in your decision and relieve the hospital of liability.




2.  You can ask for an Independent Patient Advocate.  This person acts as a liaison between the patient and the care providers.  It puts someone in between you and the care provider, and it is implied that they would convey information in a neutral way.  Sometimes taking away the "authority" of the person conveying the information relieves the pressure and lets a patient make a decision without feeling the pressure of "The Doctor" or "The Nurse".
There is no decision, big or small, that you will regret making as long as you keep in mind Dr. Bradley's ultimate outcome: Healthy Mom, Healthy Baby.  As long as your decisions are made with the best results for these two people in mind, then you can find peace of mind that you are making the right decision for you and your family.
The material included on this site is for informational purposes only.  It is not intended nor implied to be a substitute for professional medical advice. The reader should always consult her or his healthcare provider to determine the appropriateness of the information for their own situation. This blog contains information about our classes available in Chandler, AZ and Payson, AZ and is not the official website of The Bradley Method®. The views contained on this blog do not necessarily reflect those of The Bradley Method® or the American Academy of Husband-Coached Childbirth®.
The night we started our seventh Bradley Method® class series in December 2011 played out like all other "first nights" of class. I am on edge all day long.  I get nervous before our students arrive: What if I forget anything?  Will they like our class?  Will our class run smoothly?  What if I leave something I need for class at home?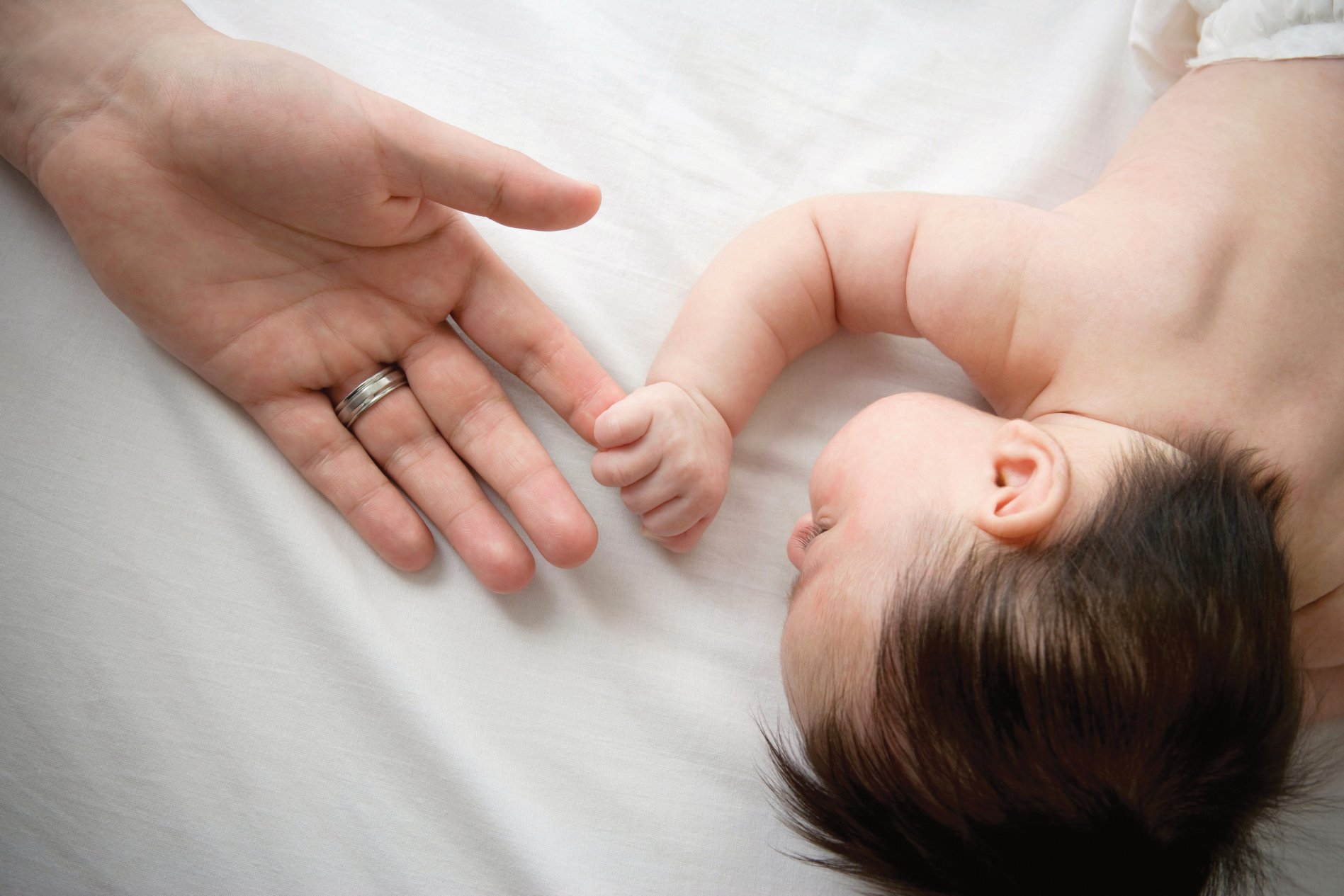 The class went well, and we got a question that we have never gotten before: "What is natural birth – is it anything that doesn't end in a C-section?"  
It made me pause and think for a moment.  My short answer in class was, "Well, I guess that depends on the person and their definition of natural birth."  
I pondered that question all night.  Up until three months before that class, I would have said that we had three natural births and were preparing for our fourth.  And then we had our home birth experience, which re-defined "natural birth" for me.  It turned out to be the most natural birth experience we had.  
I can't say our hospital births were completely intervention free since we were always poked and prodded by something or someone.  Heck, they weren't even "un-medicated" – I was administered some kind of medication with each one.  With Puma, I had penicillin, Pitocin and an episiotomy; I had penicillin with Night Owl; and penicillin and Pitocin with Charger.  We did achieve three epidural-free vaginal births with a very supportive OB, though, and for that I am grateful.  
Otter's birth gave us a new definition of "natural".  Here are all the things we DID NOT experience during our low-risk home birth:
- A transfer from our home to another location during active labor
- Forms to fill out
- A wait in the triage area with other families in varying states of apprehension
- Vaginal exams to check the progress of labor
- Heparin lock for access to veins "just in case"
- Electronic fetal monitoring
- Mommy-monitoring Nurse coming in to check vitals
- Calls to the doctor to report on my "progress"
- Restriction of food or drink
- Beeping sounds and hospital smells that inhibit rest or sleep
- Time on back for the convenience of the hospital staff
- Episiotomy  
Our midwives were called when my water broke and they came to see how we were doing.  The baby was low and things seemed to be progressing, so they stayed.  To this day I do not know what the deciding factor in their staying was when our labor hit the start-stop mode…I do know I am grateful that they didn't leave us.  I would have felt like another "failure to progress" and who knows what that would have done to my emotional state and our labor.  (Click
here
for our homebirth story.)  
At first, they checked on us every thirty minutes.  They would monitor the baby with a Doptone to assess her heart rate, and they would check my blood pressure to see how I was doing.  When it was clear that we were both handling the labor well, they checked on us with less frequency while still maintaining a trained eye on us to judge our fitness and make sure we were still low-risk and doing well.  
They asked questions.  They let me eat.  They made sure I was drinking.  They checked in with Bruss to see how he was doing and how he thought I was doing.  They offered moral support and encouragement that everything was fine although we were clearly not going to be one of those families who can say their homebirth was their shortest labor.  In an ironic twist of fate – this happened to be our longest labor, and we were so grateful to be at home with trained care providers who allowed my body and our baby the time they needed to figure out the process and have a healthy mom, healthy baby outcome.  
So now we know what all the possibilities are when a person imagines "natural birth".  A woman and her partner work together to welcome their child, free of interference or invasive probing, supported by a team that completely believes in your abilities and will help you welcome your baby gently and lovingly into the world.  It makes me wish that there were no pregnancy complications so that every woman could have a gentle birth.  
The reality is that the majority of our students coming through class are just like we were with our first baby.  They believe that a hospital is the safest place to give birth and that an OB is the only person qualified to safely deliver your baby.  It would be irresponsible to have a baby at home, outside of the "safety net" if something were to go wrong.  
I am so grateful that now there are many more Certified Nurse Midwives ("CNM") working in hospitals.  They provide the level of belief in the natural process that we found at our home birth, while still working at the hospital setting in which most people feel comfortable.  
If a student's care practice does not offer midwifery care, I hope that like us, they will find a supportive OB who respects their proactive approach to achieving a natural birth and helps them find a way to have the birth experience they want in the hospital.  We have a very tender spot in our hearts for our OB.  Not only did she deliver our biggest baby without an episiotomy, she also helped us have our most natural hospital birth because she believed in our ability to birth.  
There is also another option available to families in the Phoenix area.  We now have several birth centers.  Birth centers strive to be the happy medium between home and hospital for families that want to have the "compromise option".  They can offer a more relaxed atmosphere similar to the home environment, and some provide medical options at the center that would not be present in a home birth. 
I feel it is our role as Bradley Method® instructors to help every couple achieve the best birth possible for their children with a healthy mom, healthy baby outcome.  "Natural birth" will be different for each of them based on their pregnancy and their choices.  
What can you "control" in the childbearing year?
A couple will probably have more options availabel to them in labor if the mother has good nutrition, maintains a daily exercise regimen to tone their back, belly and bottom, and does some form of exercise for stamina.  By attending classes every week they learn a new relaxation technique that they can put in their labor toolbox.  We explore many, many options available to birthing couples today.  
What can you influence during the childbearing year?
We work on communication every class so that the couple is prepared to respectfully ask questions of their care provider if they feel something they recommend goes against their dream of a natural birth, or to better understand their recommendations so that they can make an informed decision.   The choice of care provider will also play a role in the way to birth plays out - are you getting red flags during your prenatal visits? Do not ignore them - ask around and find the provider that respects your rights and your knowledge as a birthing parent of *your* child.  They may be the expert in birth; you are the only one that knows your baby.
Beyond that, the rest is up to what we would call God, or a Higher Power; some people call it Fate...whatever the belief system, we encourage our students to focus beyond the "how" of their birth story:
- What will you learn from this birth journey?
- Where will the transformation from Maiden to Mother happen for the woman?  Where will the transformation from Stag to Father happen for the partner?
- How will your partner disappoing you? How will they rise to the occassion, and maybe even surprise you?
- What was your most brilliant moment?
We look forward to sharing the information taught in Bradley Method® classes with our students.  We strive to equip them with the tools they need to assess situations that present themselves in pregnancy and labor.  When we hear that a baby is born and nurses readily at the breast, we know those parents worked together to achieve the ultimate Bradley Method® outcome: Healthy Mom, Healthy Baby.   
What does "natural birth" mean to you?
Disclaimer: 
The material included on this site is for informational purposes only.
It is not intended nor implied to be a substitute for professional medical advice. The reader should always consult her or his healthcare provider to determine the appropriateness of the information for their own situation. This blog contains information about our classes available in Chandler, AZ and Payson, AZ and is not the official website of The Bradley Method®. The views contained on this blog do not necessarily reflect those of The Bradley Method® or the American Academy of Husband-Coached Childbirth®.  
We are now enrolling for our
Spring 2016 Series 
For more information or to register,
please call us at
602-684-6567
or email us at
Happy International Day of the Midwife to the midwives of the world.
We are so blessed with so many amazing midwives in our birth community.  Here is a little more about why Sweet Pea Births advocates for midwifery care to be an available option to all birthing families:
~~~
There are two types of midwife in the United States:

**Nurse-midwives are educated and licensed as nurses first, and then complete additional education in midwifery. They are known as Certified Nurse-Midwives (CNMs). CNMs are licensed to practice in all 50 states. They are usually licensed in individual states as Nurse Practitioners (NPs).

**Direct-entry midwives are educated or trained as midwives without having to become nurses first. They may be Certified Professional Midwives (CPMs) or Certified Midwives (CMs). The legal status and requirements for direct-entry (non-nurse) midwives vary from state. They are usually licensed in individual states as Licensed Midwives (LMs) or Registered Midwives (RMs). The Midwives Alliance of North America tracks the

laws and regulations

 in each state for direct-entry midwives.
"A midwife is…a health care provider and a doula is more of a childbirth coach. You might choose to have a midwife instead of an OB for prenatal care and to deliver your baby — midwives can deliver babies in hospitals, birthing centers or even in your home. A doula, on the other hand, doesn't replace your healthcare practitioner but rather can add extra services, such as helping you with techniques to manage pain during labor and even providing support and help during baby's early days." 
In the Phoenix, Arizona area, home birth families have the choice of doing co-care with Certified Nurse Midwives in the hospital setting, and still maintaining the midwifery model of care.  This allows for families to continue with "watchful waiting" and preserve their autonomy as consumers of healthcare.
"After controlling for a wide variety of social and medical risk factors, the risk of experiencing an infant death was 19 percent lower for births attended by certified nurse midwives than for births attended by physicians. The risk of neonatal mortality (an infant death occurring in the first 28 days of life) was 33 percent lower, and the risk of delivering a low birthweight infant was 31 percent lower. Mean birthweight was 37 grams heavier for the certified nurse midwife attended than for the physician attended births. Low birthweight is a major predictor of infant mortality, subsequent disease, or developmental disabilities.
Certified nurse midwives attended a greater proportion of women who are at higher risk for poor birth outcome: African Americans, American Indians, teenagers, unmarried women, and those with less than a high school education. Physicians attended a slightly higher proportion of births with medical complications. However, birth outcomes for certified nurse midwives were better even after sociodemographic and medical risk factors were controlled for in statistical analyses."
To read the study, click HERE
The MANA study found that:
"Among 16,924 women who planned home births at the onset of labor, 89.1% gave birth at home. The majority of intrapartum transfers were for failure to progress, and only 4.5% of the total sample required oxytocin augmentation and/or epidural analgesia. The rates of spontaneous vaginal birth, assisted vaginal birth, and cesarean were 93.6%, 1.2%, and 5.2%, respectively. Of the 1054 women who attempted a vaginal birth after cesarean, 87% were successful. Low Apgar scores (< 7) occurred in 1.5% of newborns. Postpartum maternal (1.5%) and neonatal (0.9%) transfers were infrequent. The majority (86%) of newborns were exclusively breastfeeding at 6 weeks of age. Excluding lethal anomalies, the intrapartum, early neonatal, and late neonatal mortality rates were 1.30, 0.41, and 0.35 per 1000, respectively."
~Excerpt from THIS article
Are you curious about midwifery care??
Here are some posts where we share our birth journey with midwives:
1998 Midwifery Study
http://www.cdc.gov/nchs/pressroom/98news/midwife.htm
http://jech.bmj.com/content/52/5/310.abstract?sid=52c15f2a-a71c-45d5-a827-c403cb953fa1
http://jech.bmj.com/content/52/5/310.full.pdf+html?sid=52c15f2a-a71c-45d5-a827-c403cb953fa1
MANA Homebirth Study
http://mana.org/blog/home-birth-safety-outcomes
Homebirth Studies Reference Page
http://mana.org/research/section-a-best-available-studies-grouped-by-design-level-of-evidence
The material included in this blog and video is for informational purposes only. It is not intended nor implied to be a substitute for professional medical advice. The viewer should always consult her or his healthcare provider to determine the appropriateness of the information for their own situation.  Krystyna and Bruss Bowman and Bowman House, LLC accept no liability for the content of this site, or for the consequences of any actions taken on the basis of the information provided.  This blog and video contain information about our classes available in Chandler, AZ and Payson, AZ and is not the official website of The Bradley Method®. The views contained in this video and on our blog do not necessarily reflect those of The Bradley Method® or the American Academy of Husband-Coached Childbirth®.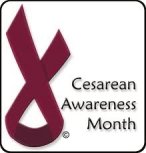 For today...another one from the archives, originally published in April 9, 2013.  Updated April 30, 2014 to include information about microbiome seeding; and a gentle cesarean checklist of options to review with your provider and prepare for a cesarean birth journey
.
A "Family-Centered" cesarean?  A "gentle" cesarean?  A procedure that is Woman and MotherBaby-centered?  What?  Did you just read that correctly?  
Yes, you did.  There is a "new" trend in cesareans that is hitting the mainstream consciousness here in the United States.
While a lot of the focus during Cesarean Awareness Month tends to center on Vaginal Birth After Cesarean (VBAC), I also want to acknowledge that a VBAC is not the choice that all mothers want to make.  Here is an option for mothers who know they want, or are considering, a repeat cesaran birth.  It is also an option if a healthy, low-risk labor starts to change it's course and there is time for non-emergent cesarean.
I have linked to
THIS
post about a "natural" cesaran more than once in previous posts, and today I want to be a little more specific about what a "natural" cesarean is and why a family might opt for this.
To quote the article:
"The natural cesarean, or family centered cesarean, is a procedure developed in the UK which takes a "woman centered" approach to the surgery that now accounts for one third of all births in America, a cesarean. This approach to a c-section incorporates many important aspects of a vaginal birth, parent participation for one."

A family-centered, or natural cesarean strives to capture these components of a vaginal birth:
Mother watches the birth of her child by having the surgical screen lowered at the time of delivery
Baby is delivered slowly so that they can get some benefit from uterine contractions to clear fluid from the lungs and nasal passages
Immediate skin-to-skin contact between mother and baby
Delayed cord clamping
Breastfeeding soon after birth
Continuous contact between mother and baby
The idea of "seeding the microbiome" is a new concept.  Here is a quote from
THIS
article:
There is a difference between the microbiome of a baby born vaginally compared to a baby born by c-section (

Azad, et al. 2013

; 

Penders et al. 2006

; 

Prince et al. 2014

). During a vaginal birth the baby is colonised by maternal vaginal and faecal bacteria. Initial human bacterial colonies resemble the maternal vaginal microbiota – predominately Lactobacillus, Prevotella and Sneathia. A baby born by c-section is colonised by the bacteria in the hospital environment and maternal skin – predominately Staphylocci and C difficile. They also have significantly lower levels of Bifidobacterium and lower bacterial diversity than vaginally born babies. These differences in the microbiome 'seeding' may be the reason for the long-term increased risk of particular diseases for babies born by c-section.

~Rachel Reed, Midwife Thinking
And one from
THIS
article:
In the event of a c-section, be proactive. Mamas, we know this recommendation is not without its "icky-factor," but WOW it makes perfect sense when you think about it, and some believe it will be a standard recommendation in the future. Here goes: if your baby is born via c-section, consider taking a swab of your vaginal secretions and rubbing it on your baby's skin and in her/his mouth. I know, ick. But when babies traverse the birth canal, they are coated in and swallowing those secretions/bacteria in a health-promoting way, so all you're doing is mimicking that exposure. Don't be afraid to ask your midwife or OB to help you collect the vaginal swabs—or do it yourself, if you're comfortable. You have all the available evidence on your side.
~Michelle Bennet, MD, mamaseeds blog
So while your initial reaction might be one of surprise and disgust, think about it.  Please take a minute to read both of the excerpted articles and have a discussion with your partner and your care provider before you make up your mind one way or another.

Here are some of the benefits that are causing mothers to request this kind of cesarean option:
Less traumatic birth experience
Moms get to *see the birth* of their baby
Greater sense of satisfaction in regards to their birth
Establishment of the MotherBaby dyad immediately after the birth
Better breastfeeding outcomes
Someone who had an emergency cesarean with a previous child and does not feel comfortable with anything other than a repeat cesarean
A family with a known complication who wants to allow labor to start on the day of baby's choosing, but knows they will have a cesarean delivery
A family who planned a natural birth and had their course of labor  change before they were in an emergent situation
If you would like to have a conversation with your care provider about planning for a gentle cesaean as your birth plan or "just in case" plan,
HERE
is a list of options for you to discuss with them, provided by ICAN of Phoenix chapter leader Jenni Froment.  
I also want to mention: these are evidence-based recommendations.  If your care provider scoffs at you and laughs you out of the room, thank them very much for their time and go have a conversation with another provider in your area.  Your local ICAN chapter or ICAN international are great resources for respectful, family-centered providers.
What do you think?
Please leave us a comment - it will be moderated and posted.  *I think* that the amount of traffic you so generously generate has led to a lot of spam posting.  In an effort to keep the spam to a minimum, I am taking the time to moderate comments now.   

Link List:
http://www.youtube.com/watch?v=m5RIcaK98Yg
ARTICLES
ICAN
http://blog.ican-online.org/2012/04/14/the-family-centered-cesarean/
MIDWIFE THINKING
http://midwifethinking.com/2014/01/15/the-human-microbiome-considerations-for-pregnancy-birth-and-early-mothering/
MAMASEEDS
http://mamaseeds.com/blog/antibiotics/how-seed-your-baby-healthy-microbiome-last-lifetime/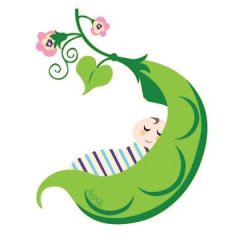 Disclaimer: 
The material included on this site is for informational purposes only.
It is not intended nor implied to be a substitute for professional medical advice. The reader should always consult her or his healthcare provider to determine the appropriateness of the information for their own situation.  Krystyna and Bruss Bowman and Bowman House, LLC accept no liability for the content of this site, or for the consequences of any actions taken on the basis of the information provided.  This blog contains information about our classes available in Chandler, AZ and Payson, AZ and is not the official website of The Bradley Method®. The views contained on this blog do not necessarily reflect those of The Bradley Method® or the American Academy of Husband-Coached Childbirth®.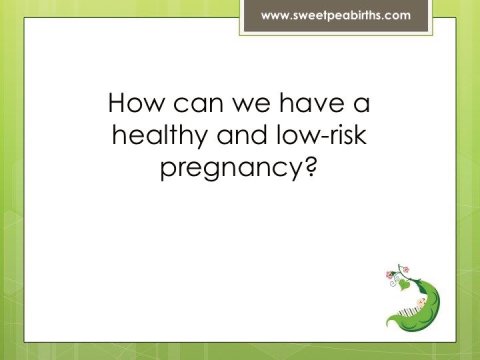 Today's VLOG is all about the things that you *can* control in the very unplannable process of pregnancy, labor, birth and the childbearing year.
LINKS
What can you control?
1. Pay attention to your nutrition
This is just as important for the father as it is for the mother.  A better diet creates higher quality sperm, and a well-nourished mother can feed her growing embryo-fetus-baby as it develops from zygote stage through pregnancy.  A breastfeeding mother is also growing her infant's brain - mindful nutrition is just as important after the Birth-Day.
HERE is the pregnancy nutrition program that we teach in The Bradley Method
®
.
2. Engage in an exercise program
Your ability to give birth does not hinge on whether or not you are an exercise fanatic before you conceive.  A mother who wants to prepare her belly, back and bottom to give birth can follow a pregnancy-specific exercise program. Even doing a few minutes a day of this low-impact, low-stress program can be a game-changer for mamas and their overall strength as they go into their labor.  
What can you influence?
1. Your experience
You have the responsibility to choose the right care provider and the right birth setting for you.  If you have a nagging feeling that persists, or if you see/hear/feel red flags at your prenatal appointments that your provider is not right for you, GO WITH IT.  Believe in yourself and your instinct.  Ask people you respect and who felt supported in their births who they chose and why...and then, maybe take a risk! Go on some interviews to see if maybe you want to make a switch.
2. Relaxation and Pain Coping
We do not know what kind of labor card you are going to draw.  What we do know is that all labors and births can benefit from mindfulness.  Whether you have a natural birth, a cesarean birth, or anything in between, there is a surrender.  There is a point when you will have to dig deep and say YES to the journey that you are on. 
There are many ways to prepare for your journey - HERE is an info sheet that explores the variety of classes available to birthing families.
What is part of the journey?
The rest of your story is entirely up to your baby, your body, and The Fates.  A story is about to unfold - and what a story it will be.  However you birth, that day is one day in the rest of your lives as a family.  Be open to the experience, look for the joys, and also watch for the surprises.  
It is in the unexpected and the trials that growth and transformation happen...a transformation that is necessary as we experience a rite of passage.  Before children, you are you.  After they are in your lives, you are now Mother, Father, or which ever name you choose for yourself.
I wish you a childbearing year that surprises you, grows you, and leads you to discover more about yourself than you knew when you started.
Disclaimer: 
The material included on this site is for informational purposes only.
It is not intended nor implied to be a substitute for professional medical advice. The reader should always consult her or his healthcare provider to determine the appropriateness of the information for their own situation.  Krystyna and Bruss Bowman and Bowman House, LLC accept no liability for the content of this site, or for the consequences of any actions taken on the basis of the information provided.  This blog contains information about our classes available in Chandler, AZ and Payson, AZ and is not the official website of The Bradley Method®. The views contained on this blog do not necessarily reflect those of The Bradley Method® or the American Academy of Husband-Coached Childbirth®.
We are thrilled and honored to share a very special birth story today.  Our guest blogger, Cassandra is a newly minted mother of two - congratulations!!  Today she shares the story of Baby P's arrival. It is the complete opposite of last week's marathon labor birth story. She and Baby P definitely had a different path!
Baby P is baby #2 for our family; you can read my son's home birth story from 2012
here on the blog
.
I have been 
blogging about certain aspects of my second pregnancy
on
Sweet Pea Families
over the course of the last few months; fears, affirmations, newborn essentials, and most recently
musings over my labor
, what it would be like and who would be there. I had grand visions of a coming together of many women in the late afternoon or evening, laboring peacefully in the birth tub with plenty of laughter and wearing the cute new bra and panty set I purchased to look nice for the photographer that would be there. My daughter would definitely be born in the water since coincidentally her brother, even though we were in the tub, was born over the water. But, as it turns out (again!) babies decide things for themselves and we, as mothers are simply a vessel for whatever their life holds for them.
My son was born at 43 weeks 3 days from my LMP. Dates were ambiguous due to irregular cycles and lack of ultrasounds, but with no vernix, long fingernails and an aging placenta at birth he was definitely a longer cooked baby. Going that far past my "due" date was definitely an emotional time: not knowing what to expect as a first time mom, worrying, comments from family/friends/strangers, etc. etc.
Baby #2 was surprisingly conceived after my first cycle at 25 months postpartum. I got a positive pregnancy test on cycle day 30 and a twelve week and then twenty week ultrasound both matched up with my LMP due date. So, this time was different, we knew! It was always in my mind that maybe I just cooked babies a little slower than most but as the pregnancy progressed I didn't really think there was any way I was going to go past my due date. I was so cramp-y this time, so much more pressure down low, so much more active, I had a completely different lifestyle chasing an almost 3 year old every day than during my first pregnancy.  But alas, my due date came and went and then a whole other week passed. At 41 weeks I was having doubts about the baby coming out any time soon and really just couldn't believe I had gone so far again. 
At 41 weeks 1 day, a Monday, I was feeling good and talked with my midwife about just waiting it out another week and seeing what the weekend held. At 41 weeks 2 days, Tuesday, I was totally done being pregnant. My son and I had a great, exhausting day that day. We played at home, went grocery shopping, had a coffee and muffin date and met with a friend at the park to play in the sunshine for 3 whole hours. We came home and made dinner and he stayed up past his bedtime while my midwife came over for our weekly appointment. We chatted about the risks of the pregnancy progressing past 42 weeks, how we (my husband and I) each felt, what natural induction methods she likes to use and ultimately I decided I really just wanted a membrane sweep right then.
I had one with my son that resulted in losing my mucus plug and then starting labor two days later and I was ready. It was the night of a super new moon and I finally felt at ease to try and do something (at this point we weren't employing any kind of help labor start tactics). If my baby and body weren't ready I trusted that nothing would happen anyways and we would continue waiting.
We were done with the sweep around 7PM with caution from my midwife that there could be spotting and cramps during the night, all totally normal and to try some nipple stimulation if I wanted. My son went to bed and my husband and I settled in on the couch for some Netflix while I hooked up to my breast pump for exactly ten minutes. We went to bed shortly after as we were both really tired from a long day and I fell asleep pretty quickly. I felt cramps on and off through the night in a very sleepy haze, my son slept horribly and was crying most of the night but thankfully my husband was comforting him and I spent most of the night able to drift in and out.
I woke up at 6:40AM and had what felt like bad period cramps, sharp, painful cramps super low in my pelvis that went away very quickly. I wondered if I should still be having cramps 12 hours after the sweep (?) and hoped they would go away soon. I got up to go to the bathroom and brush my teeth and had lots of bowel movements. This used to happen to me every time I had period cramps so I wasn't surprised; and afterwards laid back down to try and sleep some more until my son woke up. 
He was up a little bit after 7AM and I was still having the cramps so I text my husband around 7:15 and asked if he could come home for a little bit to be with our son until these cramps went away. I was fine in bed but T was asking for breakfast, etc. and I just felt icky and wanted to stay resting. He didn't respond so T and I read books in bed and then looked at photos on my phone. Around 7:45 I was still having them so I called my husband (he hadn't seen the texts) and asked him if he would just come home from work for a little bit. T and I stayed in bed cuddling, goofing off, laughing and watching videos of him on my phone. 
Around 8:30AM my husband finally walks in just as I was about to call him again, he had brought breakfast and I was so happy because I was starving! I used the opportunity to finally get up and go to the bathroom again and the cramps were still coming, fairly frequently and kind of radiating down and out into my pelvis. Definitely still cramps though, did not feel anything like a "contraction". We decided to call the midwife as she emphasized calling her as soon as I suspected anything since my son was born fairly quickly after active labor began. 
I dialed her at 8:37AM and left a message. She instructed on her voicemail that if she didn't call back in 15 minutes to call our other midwife. Right afterwards I text our photographer, she has a son that she needed to make arrangements for so I wanted to give her as big of a heads up as possible if there was any chance I was going to be in labor today. "Hi it's Cassandra, I might be in labor today!" I told her about the sweep the night before and that I was just having cramps so I wasn't sure and I had called my midwife but was just waiting to hear back and that I would keep her updated. After that I came out of the bathroom and tried to lean into our hallway wall during one of the cramps to see if that alleviated the pressure, it didn't so I headed back to the bathroom. I was starting to think this was a membrane sweep gone horribly wrong and I had brought these insane cramps on myself and now who knew what was going to happen!  
I felt much better on the toilet. I would push down into the sides of the toilet seat during the cramps and kept having to pee or poo so it was better anyways. 15 minutes passed so I called our second midwife at 8:51AM. We talked for 8 minutes about what was happening (cramps, mucus tinged with blood, bowel movements) and I had two of the cramps while I was on the phone with her. She said she couldn't tell I was having them and it sounded like early labor stuff and to try and lie down and rest between them, eat something and to let her know when they seemed to undergo a change. So I got off the toilet and lay down in bed and asked my husband to bring me some pancakes. I was still so hungry and so happy to be eating, I had two bites and then another cramp came and I immediately needed him to take the food away from me. I also did not want to be lying down. There was NO way I could rest; so back to the toilet I went.
I listened to my husband and son playing a Frozen matching card game in the other room and was still trying to understand what might be happening to me. The cramps got stronger and I asked for a chair from the kitchen to put backwards in front of the toilet so I could drape my arms over the back and press into it during the cramps. At 9:17AM I had a cramp that left me shaking and immediately breaking out into sweat all over. This was intense! I text my midwife "Ok getting hot and sweaty and shaky. Can't rest" and she responded she was on her way. There was also a lot of blood after that and I finally knew this was definitely labor. 
Midwife called at 9:21 while she was driving and I couldn't even really talk to her. I text my photographer at 9:24 and said "Ok def in labor. Midwife coming over now, 15 mins away." She wrote back that she would be over in about 15 or 20 minutes too! This was when I told my husband to start filling up our tub – it had been inflated and ready to go for weeks and he just needed to fit the cover on it and then add water.
I had wanted to alert my friends from
my blessingway
when I was in labor and now that midwives and photographer were out of the way I could finally let them know. I sent out a text to everyone in the group at 9:27AM that said "Baby's coming, send love – need it already <3" I remember trying to make sure that I included everyone and that I was trying to count the names and count the girls in attendance and it was hard for me to concentrate, but I did get everyone! The responses were just starting to come in when my midwife walked in about 9:30AM. 
Just before then I was starting to get worried about continuing to do this on my own as my husband was tending to the tub and playing with our son so I was really happy to see her. She asked if I was pushing and I was kind of caught off guard, pushing!? No way, what? I was definitely not pushing! Then another wave came and AH! There was a head! I was pushing!? I half yelled out that I was pushing and she asked if I could feel the baby's head. I said no but then I barely reached up and the head was right there. She told me I needed to get off the toilet, which was seriously the last thing I wanted to do. She helped me down onto the birth stool where I tried to sit and then hold myself up against her but it was really unstable and I needed to get down. This entire time I could feel baby's head right there. When I got off the stool I felt her head kind of suck back up a little and wasn't sure where I was going or what I was doing but I heard hands and knees and I just kind of fell onto the floor in that position, head facing the corner, butt facing the doorway. This all happened in a couple of minutes and soon our photographer,
Kirsten,
walked in. She was greeted in the bathroom doorway to my bum and then a little bit of baby's head starting to come out.
On the next push I moaned out so loud and low, it didn't even really sound like me, I think this was the first noise I made the entire time. I was proud of myself that it was loud and low and not high pitched screaming (like I was with T). I knew I had to keep it that way and gosh the burning, ah! I literally just gave way to the burning, told myself it was happening and just feel it, don't fight it and then her head was out! I said I wanted the rest of her out, just get her out! but I knew that wasn't what I really wanted. Tearing so badly again was one of my biggest fears around labor and I knew this was the moment. My midwife told me to pant and I tried but couldn't really so I started just breathing shortly and blowing raspberries, I could do that and it calmed me down and gave me something to focus on while I just stayed in hands and knees with her head out. I heard my husband say something like oh my gosh eyes! A little nose and mouth, awww! I kept up my breathing/blowing and then all of a sudden her body was out!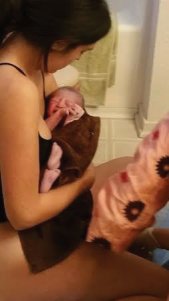 She handed her to me and I sat back on the bathroom floor and held her, it was 9:51AM. Not even an hour and a half from when my husband walked in the door with breakfast and our baby was here, so mind blowing.
I felt fantastic. I had so many emotions rush me all at once and I felt energized and ecstatic and it will definitely be engrained in my mind as one of the best moments of my life. I got up and walked to the other room to lie down in bed and seriously just could not believe how great I felt. T was right there in the doorway watching the entire time and once I got settled in bed  he climbed right up to touch and kiss his new baby sister.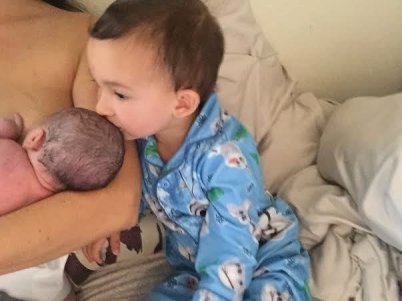 Needless to say the tub was not filled up enough for me to get in it once I had to get off the toilet and the pictures are not going to be anything like I had imagined. I did not get to diffuse my Serenity blend or light my beeswax candles or stare at the affirmation wall I had created in the bedroom, but I wouldn't change anything about it. So intense, but so quick and so perfect. It was a beautiful sunny day and after everything was cleaned up we all hung out in bed as a family of four watching movies, reading books and playing games and I couldn't have even imagined the amount of bliss I felt.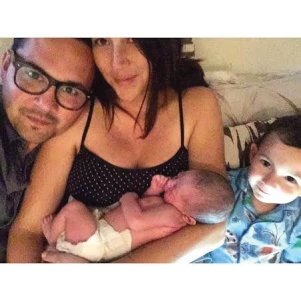 I needed no stitches, which literally made me want to jump up and down and cry out with joy and I have felt pretty great every single day since.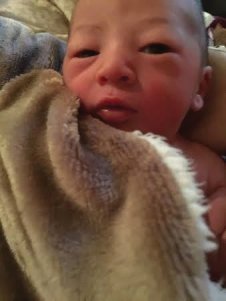 I learned so much from baby P's birth, there was not a single sensation that felt the same as my last labor and birth. Again, mind blowing. It was a great reminder to throw out any and all expectations I may have surrounding this little girl and being her mama, as we truly are never in control.
Congratulations, Cassandra, Eric, and new big brother T !!
Please leave us a comment - it will be moderated and posted. 
Disclaimer: 
The material included on this site is for informational purposes only.
It is not intended nor implied to be a substitute for professional medical advice. The reader should always consult her or his healthcare provider to determine the appropriateness of the information for their own situation.  Krystyna and Bruss Bowman and Bowman House, LLC accept no liability for the content of this site, or for the consequences of any actions taken on the basis of the information provided.  This blog contains information about our classes available in Chandler, AZ and Payson, AZ and is not the official website of The Bradley Method®. The views contained on this blog do not necessarily reflect those of The Bradley Method® or the American Academy of Husband-Coached Childbirth®.
The main topic of our Bradley Method® class on Friday night was the first stage of labor.  Through the course of class and discussing labor techniques, one of our students asked if we had used a birth tub, and was it a wonderful as they have heard.  I had to answer honestly, "I don't know!"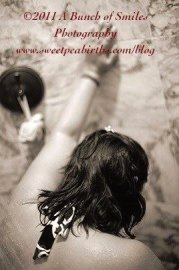 What we do know and teach as part of the Bradley Method® curriculum is that water IS an effective labor tool for pain relief.  It is one of several comfort measures we discuss.  (Side note: It has many applications besides labor – think of the whole philosophy and practice of hydrotherapy.)  Personally, this is one we used effectively in all four of our labors. 
According to Penny Simkin, founder of DONA International and doula extraordinaire, "A warm shower anytime during labor is a marvelous soother and pain reliever, especially if you can sit on a stool and direct a hand-held shower head just where you want it (on your front or back).
The warmth and skin stimulation reduce your awareness of the pain.
" [1]
(emphasis mine)
As far as using a birth tub: Laboring in a birth tub turned out not to be an option for us – in our first two labors, we weren't educated enough to know that you could take a bath in labor even if your bag of waters had ruptured.  If you like baths – yes, you can!  As Henci Goer points out in her book, "The Thinking Woman's Guide to a Better Birth", there is research that shows you will not increase your risk of infection. [2]
I think of it this way: Do you remember that experiment in science class when you put a tissue inside a glass, turned the glass upside down, and then put that glass in a bowl of water?  What happened if you pulled the glass straight up?  The tissue was dry!  Your vagina works in a similar way – there is air in the vagina that prevents things from going upstream unless they are forced (i.e, risk of infection from a vaginal exam).

By our third labor, we knew better and were thinking of using our tub at home before we went to the hospital.  However, I fell down hard in early labor so we went to the hospital to check on the baby.  Because my bag of waters had already broken, we were admitted.  Our local hospital did not have the option of birth tubs at the time.
When it came time for our fourth labor and planned homebirth, we considered laboring in a tub since by that time, I had heard so many positive stories about laboring and birthing in a tub.  The deal-breaker for me was finding out that we would need a fish net to scoop out any "particles" – no thank you!! I am pretty squeamish when it comes to things floating in water.  I will say that a great majority of the birth stories I hear from women who plan to labor and/or birth in water are positive ones, they enjoy the overall experience, and they would do it again.
My amazing husband/coach did his part by holding the shower head over my lower back and waving it back and forth in active labor – all four times.  I remember our homebirth best: as we got into active labor, we used a birth ball covered with a towel in the shower so I could rock through the contractions and have the water on my back.  As labor intensified, I made a nest with towels and did tailor sitting, and eventually lay down in a side relaxation position so that Bruss could focus the water on my hard-working uterus.  We labored that way until it was time to push.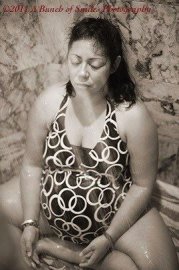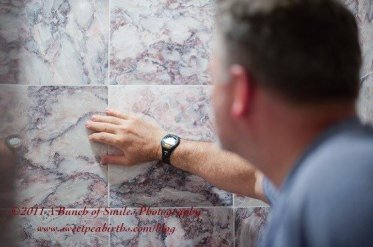 I included some links below to explore if you want to learn more about using water as a pain management tool, and also a link to Waterbirth International if you are exploring water birth.
Did you use water as a comfort measure? What worked for you?
REFERENCES
[1] https://www.childbirthconnection.org/pdfs/comfort-in-labor-simkin.pdf
[2] http://www.hencigoer.com/betterbirth/sample/

LINKS
More from Penny Simkin, DONA
http://www.birthlore.com/class/wp-content/uploads/2011/01/Showers-in-Labor.pdf
Barbara Harpber – Waterbirth International
http://www.waterbirth.org/research-documents
Disclaimer: 
The material included on this site is for informational purposes only.
It is not intended nor implied to be a substitute for professional medical advice. The reader should always consult her or his healthcare provider to determine the appropriateness of the information for their own situation.  Krystyna and Bruss Bowman and Bowman House, LLC accept no liability for the content of this site, or for the consequences of any actions taken on the basis of the information provided.  This blog contains information about our classes available in Chandler, AZ and Payson, AZ and is not the official website of The Bradley Method®. The views contained on this blog do not necessarily reflect those of The Bradley Method® or the American Academy of Husband-Coached Childbirth®.
/