...celebrating every swee​t pea their birth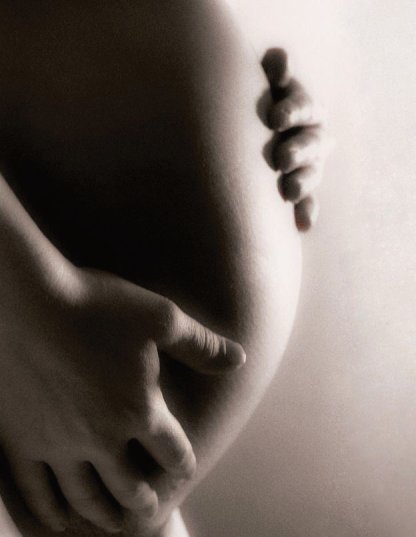 This was in posted April 2012 - updated April 2016
Uterine rupture is a topic that came up when I was pregnant with Otter that I was not ready to allow into my consciousness until she was safely in our arms.  After enough time had passed and we have proven to ourselves that homebirth can be a safe option when a person is healthy and low risk, I am ready to write about it.   
I gave Stephanie Stanley, former facilitator of the East Valley ICAN group, byline credit for this because I am using her research from a uterine rupture presentation she did at a meeting for my post today.  ICAN, the International Cesarean Awareness Network, is a non-profit organization that strives to improve maternal-child health by preventing unnecessary cesareans through education, providing support for cesarean recovery, as well as educate about Vaginal Birth After Cesarean (VBAC) and options for what is called a "gentle cesarean" where the event is honored as a birth even though it's via a surgery.  ICAN's goal is to see a healthy reduction of the cesarean rate that is patient-driven.  By providing education and support, they hope that more women making evidence based, risk appropriate childbirth decisions will lead to an overall reduction in the rate of cesareans performed.   
Uterine rupture seems to be the leading reason why care providers are hesitant to allow a mother to have a trial of labor (TOL) after a previous cesarean.  In Arizona, a licensed midwife or certified professional midwife can attend a homebirth with a mom who is striving to have a VBAC only if the mother meets certain criteria. 
Arizonana for Birth Options
 is leading a grassroots efforts to change this so that as per the ICAN vision, women living here can make evidence based and risk appropriate decisions.  They want all options to be available: for a hospital birth if mom feels that is the best option, or a homebirth if both mom and midwife agree that they are a good candidate for VBAC.   
Uterine rupture is defined as an anatomic separation of the uterine muscle with or without symptoms.  What this means for baby is that the uterus ceases to function as a sealed protective container from the rest of the blood and organs surrounding the baby.  The function of the placenta and umbilical cord may also be compromised.  Mom is subject to blood loss and shock.  A decision also has to be made about repairing the uterus or performing a hysterectomy.   
Another term used when talking about uterine rupture is "dehiscence".  A dehiscence is the splitting or incomplete opening of the cesarean scar.  It can happen without complication for mom or baby and sometimes it is only discovered after the delivery.  It is also called a "window" by some care providers.   
As it turns out, while uterine rupture is a consideration when you are preparing for a birth after a cesarean, it's not the only one your care provider should be having a conversation about. You can read
THIS
post to see where the risk for uterine rupture falls in comparison to other risks of pregnancy and labor. 
So what does the research say?   
Here is the overarching conclusion: anyone can be at risk, whether you have an unscarred or scarred uterus.  At most, your risk rate is 2%.  2 percent!  Why then is it that this is such a big deal?  I believe it lies with the potentially devastating circumstance a family will find themselves in if the uterus does rupture.  While 98% of the population may have a successful VBAC, the worst case scenario of a uterine rupture is the loss of the baby and possibly a hysterectomy for mom which makes future pregnancies impossible.   Another point to ponder is that the statistics listed below are close to other statistics for labor emergencies, such as placenta accreta, placental abruption, miscarriage; for a longer list
click here
.   
Statistics for the risk of uterine rupture – see links at the end of this post for references: 
 VBAC: .5% - .7% 
 VBA2C: 1.7%  (vaginal birth after 2 cesareans) 
 VBAMC: 1.2%  (vaginal birth after multiple cesareans) 
 Previous VBAC: .4% - .5%  (if you had a previous successful VBAC) 
 VBAC + Augmented labor:  .9%  (stats for first attempt) 
 VBAC + Induced labor: 1%  (stats for first attempt)   
The risk factors when considering whether or not to do a trial of labor after a cesarean are: 
 The type of scar you have: the most favorable is a low transverse scar.  Classical T-shaped scars, vertical scars or high uterine scars are said to have a higher risk of rupture.   
 Induction of labor using cervical ripening agents, i.e., Cytotec, Cervidil: the prostaglandins that soften the cervix may also soften the scar tissue.  In addition, ripening agents can cause uterine hyperstimulation, meaning contractions that are much more intense and frequent than the uterus is designed to withstand in the course of an unmedicated labor.   
 More than one cesarean: as you can see from the statistics above, there is a slight increase of risk.   
Among factors that are disputed in medical literature are: 
 - Age of mother: if a mother is over 30 she may be considered at higher risk for uterine rupture. 
 - Obese women 
 - Size of baby: more than 8 pounds, 14 ounces 
 - Post-term baby: 40+ weeks gestation from last menses   
To compare, here are the stats and risk factors for an unscarred uterus:   "The normal, unscarred uterus is least susceptible to rupture. Grand multiparity, neglected labor, malpresentation, breech extraction, and uterine instrumentation are all predisposing factors for uterine rupture. A 10-year Irish study by Gardeil et al showed that the overall rate of unscarred uterine rupture during pregnancy was 1 per 30,764 deliveries (0.0033%). No cases of uterine rupture occurred among 21,998 primigravidas, and only 2 (0.0051%) occurred among 39,529 multigravidas with no uterine scar. 
A meta-analysis of 8 large, modern (1975-2009) studies from industrialized countries revealed 174 uterine ruptures among 1,467,534 deliveries. This finding suggested that the modern rate of unscarred uterine rupture during pregnancy is 0.012% (1 of 8,434). This rate of spontaneous uterine rupture has not changed appreciably over the last 40 years, and most of these events occur at term and during labor. An 8-fold increased incidence of uterine rupture of 0.11% (1 in 920) has been noted in developing countries. This increased incidence of uterine rupture has been attributed to a higher-than-average incidence of neglected and obstructed labor due to inadequate access to medical care. When one assesses the risk of uterine rupture, this baseline rate of pregnancy-related uterine rupture is a benchmark that must be used as a point of reference." 
If you choose to have a VBAC, or realistically for any woman in labor since the statistics show she has a slight risk, here are the signs that may help you recognize that a uterine rupture is occurring or may have occurred: 
 - Excessive vaginal bleeding 
 - Extreme pain between contractions – these may or may not be felt through an epidural block, though due to severity of pain it's possible they may be felt 
 - Contractions that slow down or become less intense 
 - Abdominal pain or tenderness 
 - Baby's head moves back up the birth canal 
 - Bulge in the abdomen, bulge under the pubic bone, or pressure on the bladder where the baby's head may be coming through the tear in the uterus 
 - Sharp onset of pain at the site of the previous scar 
 - Uterus becomes soft 
 - Shoulder pain 
 - Heart decelerations in the baby 
 - Maternal tachycardia (rapid heart rate) and hypotension (low blood pressure)   
 If you have a true uterine rupture, then an emergency cesarean will be required.  A Chandler doctor told the ICAN group that the care provider has 5 – 7 minutes to get the baby out safely, although in reading for this post I saw
some estimates
as 10 – 37 minutes.    
According to a 2010 National Institutes of Health study, there have been no maternal deaths in the US due to uterine rupture. Overall, 14 – 33% will need a hysterectomy.  6% of uterine ruptures result in perinatal death, and for term babies this risk was put at less than 3%. **   
 If you do have a uterine rupture, it will have an effect on your future pregnancies.  Each cesarean a mother has increases the risk for future complications of cesarean surgery.  If you have a hysterectomy, you will not be able to carry any more children.  In today's medical climate, a uterine rupture will most likely result in all future pregnancies being delivered via repeat cesarean.   
 There are a lot of points to ponder as a new mom or as a mom considering a VBAC.  Our Bradley® mantra is: Healthy Mom, Healthy Baby.  We teach that as long as you make all your decisions with those two goals in mind, you are likely to make the choices that have a positive outcome for both Mom and Baby. 
 What are your thoughts on VBAC and/or uterine rupture?   
 **NOTE: Stephanie's presentation called out these statistics as inflated as the Landon study (2004) included women who had pre-labor stillbirths included in the statistics.  IN other words, women whose babies had passed away before labor and still delivered via VBAC rather than choosing a repeat cesarean were counted in the perinatal death statistics.  Please read Henci Goer's analysis for more information   
 Disclaimer:  
 The material included on this site is for informational purposes only.
It is not intended nor implied to be a substitute for professional medical advice. The reader should always consult her or his healthcare provider to determine the appropriateness of the information for their own situation. This blog contains information about our classes available in Chandler, AZ and Payson, AZ and is not the official website of The Bradley Method®. The views contained on this blog do not necessarily reflect those of The Bradley Method® or the American Academy of Husband-Coached Childbirth®.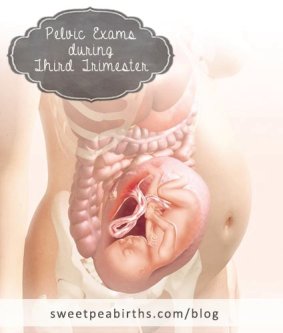 Pelvic or Vaginal Exam during Pregnancy (3rd Trimester)
According to Mayo Clinic, "as your due date approaches, your prenatal visits might  include pelvic exams. These exams help your health care provider check the baby's position and detect cervical changes."
*History
Pelvic examination during pregnancy is used to detect a number of clinical conditions such as anatomical abnormalities and sexually transmitted infections, to evaluate the size of a woman's pelvis (pelvimetry) and to assess the uterine cervix so as to be able to detect signs of cervical incompetence (associated with recurrent mid-trimester miscarriages) or to predict preterm labour (see Section 11.3).
In an RCT that assessed the relationship between antenatal pelvic examinations and preterm rupture of the membranes (PROM), 175 women were assigned to no examinations and 174 women were assigned to routine digital pelvic examinations commencing at 37 weeks and continuing until delivery.233 In the group of women who had no pelvic examination, ten women developed PROM (6%) compared with 32 women (18%) from the group of women who were examined weekly. This three-fold increase in the occurrence of PROM among women who had pelvic examinations was significant. 
Based on the above study the NCBI concluded, "Routine antenatal pelvic examination does not accurately assess gestational age, nor does it accurately predict preterm birth or cephalopelvic disproportion. It is not recommended." 
Another study completed by the NCBI concluded, "In patients with a US-documented viable pregnancy, the pelvic examination did not contribute to the patient's immediate obstetric treatment. Occult cervical pathogens may be present in these patients." 
Sources:
*PROS
Vaginal Exams can possibly measure:
Cervical Dilation
 Cervical Ripeness
Cervical Effacement
 Station of baby (position in relation to pelvis -5 to +5)
Position of the baby (anterior vs. posterior)
Position of the cervix
May find cervical anomalies, like early dilation and effacement, so that appropriate changes can be made to the woman's care, including bedrest, hospitalization, tocolytics, etc.
May stimulate the cervix so that a medical induction does not become "necessary"
*CONS
Increased risks of infection, even when done carefully and with sterile gloves
Increased risk of rupturing the membranes
May stimulate the cervix prematurely
Information collected does not accurately predict when labor will begin and may excite or disappoint women unnecessarily 
Sources:
*Links to explore
Pelvic Exams Near Term: Benefit or Risk? Talking to Mothers About Informed Consent and Refusal




Premature rupture of membranes at term. Retrospective study of 88 cases




Chorioamnionitis in the delivery room




Bacterial vaginosis and intraamniotic infection




Premature rupture of the membranes and ascending infection
Did you have vaginal exams in your third trimester before your labor started? Thoughts?
Please leave us a comment - it will be moderated and posted. 
Disclaimer: 
The material included on this site is for informational purposes only.
It is not intended nor implied to be a substitute for professional medical advice. The reader should always consult her or his healthcare provider to determine the appropriateness of the information for their own situation.  Krystyna and Bruss Bowman and Bowman House, LLC accept no liability for the content of this site, or for the consequences of any actions taken on the basis of the information provided.  This blog contains information about our classes available in Chandler, AZ and Payson, AZ and is not the official website of The Bradley Method®. The views contained on this blog do not necessarily reflect those of The Bradley Method® or the American Academy of Husband-Coached Childbirth®.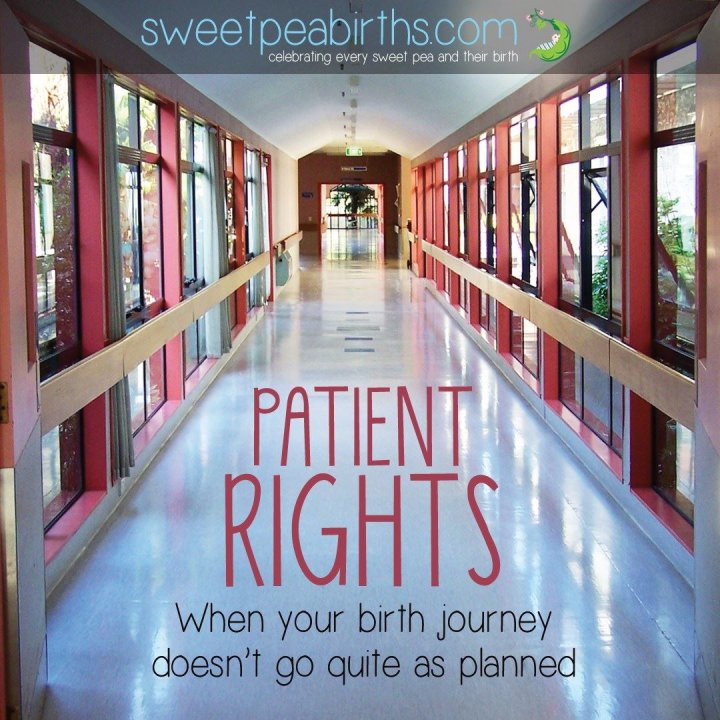 Thank you to one of my colleagues, Rachel Davis, for suggesting this topic.  
I originally shared this after one of our couples had an unplanned unassisted birth couple encountered in the hospital, and they were not treated very kindly upon arriving or throughout their hospital stay.
Most people would not expect their baby to be born at 35 weeks.  In addition, they had not counted on dealing with hospital protocols since they had planned a homebirth.  The other situation they hadn't planned on was giving birth away from their community.   They were familiar with their local hospital in northern Arizona - it was beyond their imagination that they would spend their first week of their child's life having to deal with a major hospital in central Phoenix.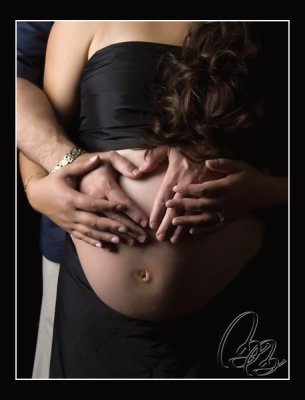 Their situation underscores the importance of having a well-thought out and written birth plan no matter what kind of birthplace you have chosen.  Wherever you are planning to give birth, Bruss and I suggest that you think about writing two birth plans.  Write one for a normal, uncomplicated birth at your chosen birth place. Also consider writing one that has your wishes written down in the event of complications, and that factors in hospital care if you are planning to birth at home or birth center..  Once you have talked these out between yourselves and your care providers, write them down and have a copy handy at all times.
You just never know how the birth journey will unfold…in the event of unforeseen circumstances, your birth plan can act as a compass for your decisions.  It can also remind you of the decisions you made when you took the time to research your options and when you were not under pressure.  You can then evaluate the current situation with a little less emotion and a little more reason.
There are two sections to this post.  First, I highlight the main points of your rights as a patient in the hospital. I encourage you to remember that you are the CONSUMER of health care, not a helpless being at the mercy of the staff.  The second section reviews some basics of informed consent so that you have an idea of how to receive the right care for you after asking questions that other people have found helpful to gather complete information before accepting or declining treatment.
PATIENT RIGHTS
For a full Pregnant Patient and Obstetric Patient Bill of Rights, I am going to refer you to a link on Doris Haire's Alliance for the Improvement of Maternity Services (AIMS):
http://www.aimsusa.org/ppbr.htm
One of the reasons so many of us feel pressured to make choices against our instinct or desire for as natural experience as possible is that sometimes information is relayed in such a way that implies that you are a bad parent if you deny treatment to your child, or they imply that by not choosing something you could harm your child.  How many parents are strong enough to follow their instinct with pressures like time, fatigue and shock also factoring into the situation?
Whether you are planning to give birth at home, in a birth center, or a hospital, I encourage all pregnant mothers and their coaches to become familiar with the AIMS Pregnant Patient Bill of Rights in the event that you end up in a hospital for whatever reason.  I suggest that you print out the American Hospital Association's "Patient's Bill of Rights," (http://www.patienttalk.info/AHA-Patient_Bill_of_Rights.htm)  as well as the AIMS Pregnant Patient Bill of Rights and bring them both with you in the event of a hospital visit during your pregnancy and labor.
I will summarize some of the points here and encourage parents everywhere, that pregnant or not, if you are in a hospital, there is very little that you can be forced to do or take for yourself or your child.  You have every right to ask and be told the benefits and the risk of EVERYTHING they recommend as treatment, and you have the right to refuse.
These are what I chose to pull our from both of the Bill of Rights documents as your rights as a pregnant and an obstetric patient:
- to considerate and respectful care.

- to obtain from physicians and other direct caregivers relevant, current, and understandable information concerning diagnosis, treatment, and prognosis. 

- to ask and be informed of the existence of business relationships among the hospital, educational institutions, other health care providers, or payers that may influence the patient's treatment and care.

- to make decisions about the plan of care prior to and during the course of treatment and to refuse a recommended treatment or plan of care to the extent permitted by law and hospital policy and to be informed of the medical consequences of this action.

- to be informed of any potential direct or indirect effects, risks or hazards to herself or her unborn or newborn infant which may result from the use of a drug or procedure prescribed for or administered to her during pregnancy, labor, birth or lactation.

- to be informed, not only of the benefits, risks and hazards of the proposed therapy but also of known alternative therapy.

- to be informed about how a drug or procedure may adversely affect her unborn baby, directly or indirectly, and that there is no drug or chemical which has been proven safe for the unborn child.

- if Cesarean birth is anticipated, to be informed that minimizing her intake of nonessential pre-operative medicine will benefit her baby.

- to be informed of the areas of uncertainty if there is NO properly controlled follow-up research which has established the safety of the drug or procedure with regard to its effect on the fetus and the later physiological, mental and neurological development of the child.

- to be informed of the brand name and generic name of the drug in order that she may advise the health professional of any past adverse reaction to the drug.

- to determine for herself, without pressure from her attendant, whether she will or will not accept the risks inherent in the proposed treatment.

- to know the name and qualifications of the individual administering a drug or procedure to her during labor or birth.

- to be informed whether that procedure is being administered to her because a) it is medically indicated, b) it is an elective procedure (for convenience, c) or for teaching purposes or research).

- to have her baby cared for at her bedside if her baby is normal, and to feed her baby according to her baby's needs rather than according to the hospital regimen.

- to be informed if there is any known or indicated aspect of her or her baby's care or condition which may cause her or her baby later difficulty or problems.
INFORMED CONSENT
What is informed consent?  According to Doris Haire:
 "Most courts consider that the patient is 'informed' if the following information is given:
•    The processes contemplated by the physician as treatment, including whether the treatment is new or unusual.

•    The risks and hazards of the treatment,

•    The chances for recovery after treatment.

•    The necessity of the treatment.

•    The feasibility of alternative methods of treatment."
You can ascertain this information by asking questions.  For a more comprehensive look at positive communications and informed consent, refer to page 55 of The Bradley Method® Student Workbook.
I suggest that you start with questions that establish how the mother and the baby are doing.  Always use names to remind the care providers that they are making recommendations for another human being, not an ambiguous test case:
"How is (Mother's Name) doing?  Are her vitals still within an acceptable range?"
"How is (Baby's Name) doing?  Are his or her vitals still within an acceptable range?"
"Do we have to make a decision right now?  How much time do we have?"
If both are well enough and there is time, then you can continue with questions such as:
"What is the problem?"
"What are the symptoms or test results causing concern?"
"Could this be normal?"
"What is the most likely cause?  Are there any other possible causes?"
If the care provider agrees that Mother and Baby are well enough to let labor proceed and let nature take her course, continue to trust that Mother and Baby are working together and that you will be meeting your baby in due course.  You can address other probable causes – is mom hydrated?  Is she emotionally ready and relaxed enough to accept her labor?  Are you using the best positions in the appropriate stage of labor to allow gravity and physiology to move things along?
If after asking this series of questions Mother and Coach decide that further action is worth exploring, then you can continue with these questions:
Paraphrase it back to ensure you understand what the recommendation is.
 You want to listen well, and paraphrase again.  You can also ask if their opinion is based on fact or observation.
Ask to see the insert if it is a drug and there is time to read it – you may be surprised at what is in the fine print and the care provider fail to mention.
Side effects are very important to know, especially if it is something whose short-term or long-term effects on an unborn child or a newborn are unknown.
Again, care providers have routines based on what their protocol is – sometimes there are other options that they don't mention, not from malice, it could be simply because they are not accustomed to being asked for alternatives.
Who are you talking to?  Nurses come in many varieties: a student nurse, an LPN (one year of schooling), an ASN nurse (two years of schooling), a BSN (four years of schooling).  Beyond that, how long have they been working as a nurse?  If you are talking to a doctor: are they a resident (student) doctor, or an attending (more experienced) physician?  How long have they been a resident or an attending? 
Knowing the level of experience of the information giver is an especially important question to ask if you are in a teaching hospital.  Every family needs to make a decision regarding their comfort level with students literally practicing on you based on their individual preferences.  On a personal note, while I am all for medical students learning, when it come to my body and our child, I want a trained and experienced professional to work on us.  I am okay if a student wants to observe, however, only someone with extensive experience and knowledge is going "to do" something or administer something to us.
In the interest of full disclosure, here are other very important questions:  1.) You want to know how they will measure the efficacy of the intervention.  2.) When you accept one medical intervention, it is likely that other interventions or compromises will follow.  If there is time, you want to hear all of the other interventions or protocol they will have to follow that may be a result of the first intervention you agree to have. 
Back to full disclosure – there are ways to phrase things that force you to make an immediate decision.  If you ask "how will you know it's working, and what happens next" questions, it provides the opportunity for the care provider to tell you the other side of the story, or the whole story in regards to their recommendations.
One of the reasons it is so important to take care when choosing your care providers and medical facilities is that sometimes there isn't time to ask all these questions.  If Mother and Baby are already compromised and there is no time to ask questions, you must trust that the care providers and the birthplace will do the best for your family.  Do you have this level of trust with your care provider?  Do you have this level or trust with the birthplace?  If you answered "no" to either of these questions, it's time to seriously consider making a change.  Although true complications are rare, if you are part of the small percentage, you want to ensure that you have the best chance for a good outcome despite any complications that may arise.
You have a couple of options in a hospital setting in the event that you want to choose differently than your care providers are recommending and/or if you feel like your concerns are not being heard by your care provider.
 1.  If you have done your research and you have heard the benefits and the risks of a procedure or drug, and you are confident in your decision and want to refuse, hospitals have documents called "Against Medical Advice" that you can sign.  You accept the risks inherent in your decision and relieve the hospital of liability.




2.  You can ask for an Independent Patient Advocate.  This person acts as a liaison between the patient and the care providers.  It puts someone in between you and the care provider, and it is implied that they would convey information in a neutral way.  Sometimes taking away the "authority" of the person conveying the information relieves the pressure and lets a patient make a decision without feeling the pressure of "The Doctor" or "The Nurse".
There is no decision, big or small, that you will regret making as long as you keep in mind Dr. Bradley's ultimate outcome: Healthy Mom, Healthy Baby.  As long as your decisions are made with the best results for these two people in mind, then you can find peace of mind that you are making the right decision for you and your family.
The material included on this site is for informational purposes only.  It is not intended nor implied to be a substitute for professional medical advice. The reader should always consult her or his healthcare provider to determine the appropriateness of the information for their own situation. This blog contains information about our classes available in Chandler, AZ and Payson, AZ and is not the official website of The Bradley Method®. The views contained on this blog do not necessarily reflect those of The Bradley Method® or the American Academy of Husband-Coached Childbirth®.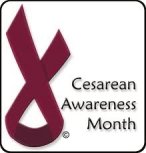 For today...another one from the archives, originally published in April 9, 2013.  Updated April 30, 2014 to include information about microbiome seeding; and a gentle cesarean checklist of options to review with your provider and prepare for a cesarean birth journey
.
A "Family-Centered" cesarean?  A "gentle" cesarean?  A procedure that is Woman and MotherBaby-centered?  What?  Did you just read that correctly?  
Yes, you did.  There is a "new" trend in cesareans that is hitting the mainstream consciousness here in the United States.
While a lot of the focus during Cesarean Awareness Month tends to center on Vaginal Birth After Cesarean (VBAC), I also want to acknowledge that a VBAC is not the choice that all mothers want to make.  Here is an option for mothers who know they want, or are considering, a repeat cesaran birth.  It is also an option if a healthy, low-risk labor starts to change it's course and there is time for non-emergent cesarean.
I have linked to
THIS
post about a "natural" cesaran more than once in previous posts, and today I want to be a little more specific about what a "natural" cesarean is and why a family might opt for this.
To quote the article:
"The natural cesarean, or family centered cesarean, is a procedure developed in the UK which takes a "woman centered" approach to the surgery that now accounts for one third of all births in America, a cesarean. This approach to a c-section incorporates many important aspects of a vaginal birth, parent participation for one."

A family-centered, or natural cesarean strives to capture these components of a vaginal birth:
Mother watches the birth of her child by having the surgical screen lowered at the time of delivery
Baby is delivered slowly so that they can get some benefit from uterine contractions to clear fluid from the lungs and nasal passages
Immediate skin-to-skin contact between mother and baby
Delayed cord clamping
Breastfeeding soon after birth
Continuous contact between mother and baby
The idea of "seeding the microbiome" is a new concept.  Here is a quote from
THIS
article:
There is a difference between the microbiome of a baby born vaginally compared to a baby born by c-section (

Azad, et al. 2013

; 

Penders et al. 2006

; 

Prince et al. 2014

). During a vaginal birth the baby is colonised by maternal vaginal and faecal bacteria. Initial human bacterial colonies resemble the maternal vaginal microbiota – predominately Lactobacillus, Prevotella and Sneathia. A baby born by c-section is colonised by the bacteria in the hospital environment and maternal skin – predominately Staphylocci and C difficile. They also have significantly lower levels of Bifidobacterium and lower bacterial diversity than vaginally born babies. These differences in the microbiome 'seeding' may be the reason for the long-term increased risk of particular diseases for babies born by c-section.

~Rachel Reed, Midwife Thinking
And one from
THIS
article:
In the event of a c-section, be proactive. Mamas, we know this recommendation is not without its "icky-factor," but WOW it makes perfect sense when you think about it, and some believe it will be a standard recommendation in the future. Here goes: if your baby is born via c-section, consider taking a swab of your vaginal secretions and rubbing it on your baby's skin and in her/his mouth. I know, ick. But when babies traverse the birth canal, they are coated in and swallowing those secretions/bacteria in a health-promoting way, so all you're doing is mimicking that exposure. Don't be afraid to ask your midwife or OB to help you collect the vaginal swabs—or do it yourself, if you're comfortable. You have all the available evidence on your side.
~Michelle Bennet, MD, mamaseeds blog
So while your initial reaction might be one of surprise and disgust, think about it.  Please take a minute to read both of the excerpted articles and have a discussion with your partner and your care provider before you make up your mind one way or another.

Here are some of the benefits that are causing mothers to request this kind of cesarean option:
Less traumatic birth experience
Moms get to *see the birth* of their baby
Greater sense of satisfaction in regards to their birth
Establishment of the MotherBaby dyad immediately after the birth
Better breastfeeding outcomes
Someone who had an emergency cesarean with a previous child and does not feel comfortable with anything other than a repeat cesarean
A family with a known complication who wants to allow labor to start on the day of baby's choosing, but knows they will have a cesarean delivery
A family who planned a natural birth and had their course of labor  change before they were in an emergent situation
If you would like to have a conversation with your care provider about planning for a gentle cesaean as your birth plan or "just in case" plan,
HERE
is a list of options for you to discuss with them, provided by ICAN of Phoenix chapter leader Jenni Froment.  
I also want to mention: these are evidence-based recommendations.  If your care provider scoffs at you and laughs you out of the room, thank them very much for their time and go have a conversation with another provider in your area.  Your local ICAN chapter or ICAN international are great resources for respectful, family-centered providers.
What do you think?
Please leave us a comment - it will be moderated and posted.  *I think* that the amount of traffic you so generously generate has led to a lot of spam posting.  In an effort to keep the spam to a minimum, I am taking the time to moderate comments now.   

Link List:
http://www.youtube.com/watch?v=m5RIcaK98Yg
ARTICLES
ICAN
http://blog.ican-online.org/2012/04/14/the-family-centered-cesarean/
MIDWIFE THINKING
http://midwifethinking.com/2014/01/15/the-human-microbiome-considerations-for-pregnancy-birth-and-early-mothering/
MAMASEEDS
http://mamaseeds.com/blog/antibiotics/how-seed-your-baby-healthy-microbiome-last-lifetime/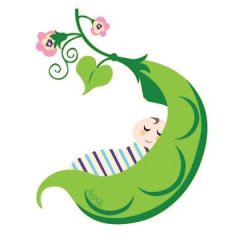 Disclaimer: 
The material included on this site is for informational purposes only.
It is not intended nor implied to be a substitute for professional medical advice. The reader should always consult her or his healthcare provider to determine the appropriateness of the information for their own situation.  Krystyna and Bruss Bowman and Bowman House, LLC accept no liability for the content of this site, or for the consequences of any actions taken on the basis of the information provided.  This blog contains information about our classes available in Chandler, AZ and Payson, AZ and is not the official website of The Bradley Method®. The views contained on this blog do not necessarily reflect those of The Bradley Method® or the American Academy of Husband-Coached Childbirth®.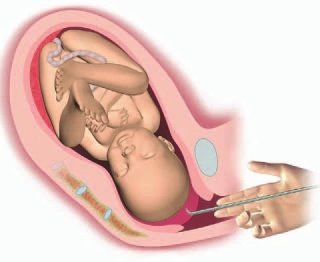 *Definition
Amniotomy, also known as Artificial Rupture of the Membranes (AROM) is the surgical rupture of fetal membranes to induce or expedite labor.
Source: 
*History
Amniotomy is used to start or speed up contractions and, as a result, shorten the length of labour.
Artificial rupture of the amniotic membranes during labour, sometimes called amniotomy or 'breaking of the waters' was introduced in the mid-eighteenth century, first being described in 1756 by an English obstetrician, Thomas Denman (Calder 1999). Whilst he emphasized reliance on the natural process of labour, he acknowledged that rupture of the membranes might be necessary in order to induce or accelerate labour (Dunn 1992). Since then, the popularity of amniotomy as a procedure has varied over time (Busowski1995), more recently becoming common practice in many maternity units throughout the UK and Ireland (Downe 2001; Enkin 2000a ; O'Driscoll 1993) and in parts of the developing world (Camey 1996; Chanrachakul 2001; Rana 2003). The primary aim of amniotomy is to speed up contractions and, therefore, shorten the length of labour.

 


The first recorded use of amniotomy in the United States was in 1810; it was used to induce premature labor. Amniotomy and other mechanical methods remained the methods of labor induction most commonly employed until the 20th century. Amniotomy, or artificial rupture of the amniotic membranes, causes local synthesis and release of prostaglandins, leading to labor within 6 hours in nearly 90% of term patients. Turnbull and Anderson found that amniotomy without additional drug therapy successfully induced labor in approximately 75% of cases within 24 hours.
Sources: 
PROS
Amniotomy was associated with a reduction in labour duration of between 60 and 120 minutes in various trials
There was a statistically significant association of amniotomy with a decrease in the use of oxytocin: OR = 0.79; 95% CI = 0.67-0.92 in several randomized trials
AROM does not involve any type of medication to mom or baby and is considered by some to be the most "natural" means of induction in a hospital setting.
CONS
In several randomized trials there was a marked trend toward an increase in the risk of Cesarean delivery: OR = 1.26; 95% Confidence Interval (CI)=0.96-1. 66.
Trial reviewers suggest that amniotomy should be reserved for women with abnormal labour progress.
In 15 studies containing 5583 women there was no clear statistically significant difference between women in the amniotomy and control groups in length of the first stage of labour
Evidence does not support routinely breaking the waters for women in normally progressing spontaneous labour or where labours have become prolonged.
[Once membranes are broken} most obstetricians want the baby birthed as soon as 6 hours post-onset to reduce the risk of infection from the introduction of bacteria into the vagina due to repeated vaginal exams. Some obstetricians will wait as long as 24 hours but that is less common. In contrast, midwives, who do not routinely perform cervical checks unless specifically indicated or requested, thus limiting the chance of infection, will often allow up to 36-48 hours as long as no indications of an active infection are present.
A large study of 3000 women's opinions of the intervention was conducted by the National Childbirth Trust (1989). Two thirds of the women in this study reported an increase in rate, strength and pain of contractions following membrane rupture; they found these contractions more difficult to cope with, needed more analgesia and felt that the physiology of labour was disturbed.
When there is concern that labour is slowing down, benign measures to intensify contractions such as positional changes and movement may prevent the need for more invasive interventions (Simkin 2010). The Cochrane review of maternal positions and mobility during first stage labour supports the positive impact mobility has in shortening labour (Lawrence et al. 2009).
Smyth et al. 2007 studies showed that amniotomy is not an effective method of shortening spontaneous labour and increases the risk of caesarean section and more fetal heart abnormalities
Sources:
*Link List
 For further exploration on your part

What do you think? Is this an option you would consider, or that you chose for during your birth?
Disclaimer: 
The material included on this site is for informational purposes only.
It is not intended nor implied to be a substitute for professional medical advice. The reader should always consult her or his healthcare provider to determine the appropriateness of the information for their own situation.  Krystyna and Bruss Bowman and Bowman House, LLC accept no liability for the content of this site, or for the consequences of any actions taken on the basis of the information provided.  This blog contains information about our classes available in Chandler, AZ and Payson, AZ and is not the official website of The Bradley Method®. The views contained on this blog do not necessarily reflect those of The Bradley Method® or the American Academy of Husband-Coached Childbirth®.
In light of a research study published this week, we are highlighting this blog post today, originally written on May 28, 2013.
"Mainly, in all of the groups of labor pain medications and delivery method, we found that mothers who received labor pain medications were 2-3 times more likely to report [delay in the onset of lactation] DOL compared to mothers who did not use labor pain medications and delivered vaginally."
As stated below, this information is shared in the interest of true informed consent.  If a mother adds another piece to the puzzle, she may decide to choose other pain relief tools aside from pain medication, or do everything to delay pain medication as long as possible in order to give her and her baby their best opportunity to get breastfeeding off to a good start.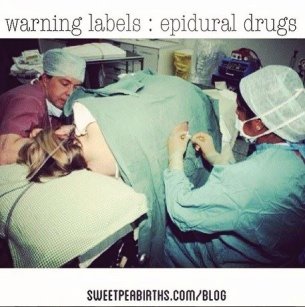 May 28, 2013:
I am sharing the information below in the interest of furthering our goal that all our students have true informed consent: knowing all the benefits and risks of a drug or procedure.  It is very rare for anyone to read the drug information insert that comes in all drug packages.  To save you time and squinting, we are doing a "drug warning labels" series for the most commonly used drugs during labor and birth.  There will be two more installments in this series.  Next week we will look at the drugs used for induction, and we will conclude with drugs used for augmentation of labor.
We are passionate about helping families have their Best Possible Birth.  By that we mean the path that leads that individual family to a Healthy Mom, Healthy Baby outcome.  We want families to have a toolbox full of tips and techniques that help them manage the ebb and flow of labor.  We want them to be comfortable with the path of a normal, low-risk labor.  We want them to have true informed consent by having an open line of communication with their care providers.
Why do we spend time and energy preparing couples for natural birth, even when some of them will end up choosing an epidural, or maybe needing a cesarean for their Healthy Mom, Healthy Baby outcome?  We know that the longer drugs can be delayed or avoided completely, the less likely it is that mother and baby will be exposed to drugs that have never been proven safe for mother and baby.  As one of my favorite class handouts says, "When used wisely and at an optimal time, an epidural can give a laboring woman much needed relief and sleep.  But if you are not prepared for some of the risks, you may end up wishing you had known a little more."  (read in more detail about epidurals 
HERE
 and 
HERE
)
Unfortunately, some families don't know the side effects or possible complications of the drugs that are used in childbirth today.  We assume that since they are offered, they must be safe.  After all, our care provider would not purposely put us in harm's way, right?
Did you know that most drugs used in childbirth is used "off-label"?  There is no drug that has been proven safe for childbirth – you can't run a control study on pregnant women by allowing some to be drug-free and then having others use the drug.  It would be highly unethical as the difference in outcomes might be devastating to the women and children involved.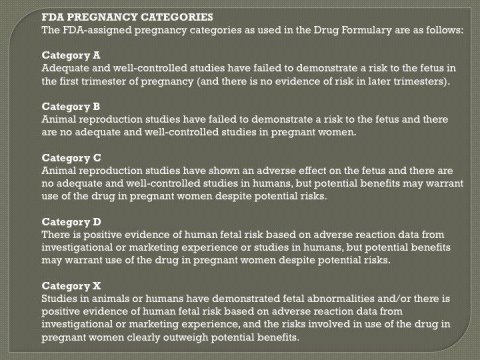 In today's post, I have pulled out five of the most common drugs used for epidural anesthesia.  I am not passing judgment on families that choose an epidural.  There are definitely times when the benefits outweigh the risks.  Each family has to make the choice that is right for them.
To be clear – we are not anti-care provider or anti-drug.  We are grateful for modern medicine that saves lives in circumstances when Mother Nature needs help.  It exists for a reason, and we are thankful for the opportunity to meet all the Healthy Moms and Healthy Babies when we hold a class reunion.
Please read and consider this information as you prepare for the birth of your baby.  I included the link to find the complete drug label on-line.  Everything underneath the drug name is in quotations because I *literally* pulled it off the label available online and onto this entry.
"Lidocaine readily crosses the placental barrier."




"Systemic toxicity may result in manifestations of central nervous system depression (sedation) or irritability (twitching), which may progress to frank convulsions accompanied by respiratory depression and/or arrest." 




"The adverse experiences under Central Nervous System and Cardiovascular System are listed, in general, in a progression from mild to severe."




"Central Nervous System: CNS reactions are excitatory and/or depressant and may be characterized by light-headedness, nervousness, apprehension, euphoria, confusion, dizziness, drowsiness, tinnitus, blurred or double vision, vomiting, sensations of heat, cold or numbness, twitching, tremors, convulsions, unconsciousness, respiratory depression and arrest. The excitatory reactions may be very brief or may not occur at all, in which case, the first manifestation of toxicity may be drowsiness, merging into unconsciousness and respiratory arrest."




"Cardiovascular System: Cardiovascular reactions are usually depressant in nature and are characterized by bradycardia, hypotension and cardiovascular collapse, which may lead to cardiac arrest."
"Local anesthetics rapidly cross the placenta, and when used for epidural, caudal, or pudendal block anesthesia, can cause varying degrees of maternal, fetal, and neonatal toxicity."




"Maternal hypotension has resulted from regional anesthesia. Local anesthetics produce vasodilation by blocking sympathetic nerves. Elevating the patient's legs and positioning her on her left side will help prevent decreases in blood pressure. The fetal heart rate also should be monitored continuously and electronic fetal monitoring is highly advisable."




"Epidural, caudal, or pudendal anesthesia may alter the forces of parturition through changes in uterine contractility or maternal expulsive efforts. Epidural anesthesia has been reported to prolong the second stage of labor by removing the parturient's reflex urge to bear down or by interfering with motor function.   The use of obstetrical anesthesia may increase the need for forceps assistance."




"The use of some local anesthetic drug products during labor and delivery may be followed by diminished muscle strength and tone for the first day or two of life. This has not been reported with bupivacaine."
"Clonidine Hydrochloride Injection (epidural clonidine) is not recommended for obstetrical, postpartum, or peri-operative pain management.  The risk of hemodynamic instability, especially hypotension and bradycardia, from epidural clonidine may be unacceptable in these patients.  However, in a rare obstetrical, post-partum or peri-operative patient, potential benefits may outweigh the possible risks."




"Clonidine readily crosses the placenta and its concentrations are equal in maternal and umbilical cord plasma; amniotic fluid concentrations can be 4-times those found in serum.  There are no adequate and well-controlled studies in 

pregnant women

 during early gestation when organ formation takes place.  Studies using epidural clonidine during labor have demonstrated no apparent adverse effects on the infant at the time of delivery.  However, these studies did not monitor the infants for hemodynamic effects in the days following delivery.  Clonidine should be used during pregnancy only if the potential benefits justify the potential risk to the fetus.




"Labor and Delivery:  There are no adequate controlled clinical trials evaluating the safety, efficacy, and dosing of clonidine in obstetrical settings. Because maternal perfusion of the placenta is critically dependent on blood pressure, use of clonidine as an analgesic during labor and delivery is not indicated (see 

WARNINGS

)."




"Nursing Mothers:  Concentrations of clonidine in human breast milk are approximately twice those found in maternal plasma.  Caution should be exercised when clonidine is administered to a nursing woman.  Because of the potential for severe adverse reactions in nursing infants, a decision should be made to either discontinue nursing or to discontinue clonidine."
Labor and Delivery

"Fentanyl readily passes across the placenta to the fetus; therefore, DURAGESIC® is not recommended for analgesia during labor and delivery." 




"Serious or life-threatening hypoventilation may occur at any time during the use of DURAGESIC® especially during the initial 24-72 hours following initiation of therapy and following increases in dose."




"Respiratory depression from opioids is manifested by a reduced urge to breathe and a decreased rate of respiration, often associated with the "sighing" pattern of breathing (deep breaths separated by abnormally long pauses). Carbon dioxide retention from opioid-induced respiratory depression can exacerbate the sedating effects of opioids. This makes overdoses involving drugs with sedative properties and opioids especially dangerous."
"Skeletal muscle rigidity is related to the dose and speed of administration of sufentanil. This muscular rigidity may occur unless preventative measures are taken (see

WARNINGS

)."




"Decreased respiratory drive and increased airway resistance occur with sufentanil. The duration and degree of respiratory depression are dose related when sufentanil is used at sub-anesthetic dosages. At high doses, a pronounced decrease in pulmonary exchange and apnea may be produced."

"There are insufficient data to critically evaluate neonatal neuromuscular and adaptive capacity following recommended doses of maternally administered epidural sufentanil with bupivacaine. However, if larger than recommended doses are used for combined local and systemic analgesia, e.g., after administration of a single dose of 50 mcg epidural sufentanil during delivery, then impaired neonatal adaption to sound and light can be detected for 1 to 4 hours and if a dose of 80 mcg is used, impaired neuromuscular coordination can be detected for more than 4 hours."

"The use of epidurally administered sufentanil in combination with bupivacaine 0.125% with or without epinephrine is indicated for labor and delivery. (See 

INDICATIONS AND USAGE 

and 

DOSAGE AND ADMINISTRATION

.) Sufentanil is not recommended for intravenous use or for use of larger epidural doses during labor and delivery because of potential risks to the newborn infant after delivery. In clinical trials, one case of severe fetal bradycardia associated with maternal hypotension was reported within 8 minutes of maternal administration of sufentanil 15 mcg plus bupivacaine 0.125% (10 mL total volume)."
DEMEROL: Pregnancy Category: B; D if used for prolonged periods or near term
"Lactation: excreted in breast milk"



Side effects: "Nausea, vomiting, constipation, dry mouth, flushing, sweating, lightheadedness, dizziness, drowsiness, and pain/redness at the injection site may occur. If any of these effects persist or worsen, notify your doctor or pharmacist promptly… Tell your doctor right away if you have any serious side effects, including: slow/irregular/fast heartbeat, mental/mood changes (e.g., confusion, hallucinations, nervousness), numbness, shakiness (tremors), trouble urinating, severe stomach/abdominal pain, change in the amount of urine.  Get medical help right away if you have any very serious side effects, including: slow/shallow breathing, fainting, seizures."




"Before using this medication, women of childbearing age should talk with their doctor(s) about the risks and benefits. Tell your doctor if you are pregnant or if you plan to become pregnant. During pregnancy, this medication should be used only when clearly needed. It may slightly increase the risk of birth defects if used during the first two months of pregnancy. Also, using it for a long time or in high doses near the expected delivery date may harm the unborn baby. To lessen the risk, use the smallest effective dose for the shortest possible time. Tell the doctor right away if you notice any symptoms in your newborn baby such as slow/shallow breathing, irritability, abnormal/persistent crying, vomiting, or diarrhea."




"This drug passes into breast milk and is unlikely to harm a nursing infant. Consult your doctor before breast-feeding."

This concludes the highlights I pulled out from the drug inserts.  I encourage you to click on the links and read the whole insert for yourself.  Going in with all the information may help you make the right decision for your family.  

I want to re-iterate that our perspective (Krystyna & Bruss) is that drugs are a tool, to be used wisely and at the optimal time, i.e., when the benefits outweigh the risks.  If you are going to use any of these as a tool, then educate yourselves on dosage.  You can ask questions like, "Is mom going to get the suggested dose all at once or over a time period?"  "What can we do if she needs more than the suggested dose?"  "Are there any other options?"

We have had students use an epidural as a tool after a prolonged and/or especially painful labor.  The epidural provided the rest and/or relief they needed, and some of them went on to have a quick progression to second stage and a vaginal birth.  Their births are no less "Bradley" than our mothers who had epidural-free births.  All the couples used their communication skills to make the Healthy Mom, Healthy Baby choice for their family.  

It all boils down to the same question, "Which choice is right for our family in the unique instance of our birth?"  When you choose with a Healthy Mom, Healthy Baby filter, you can help clarify which choice works for you.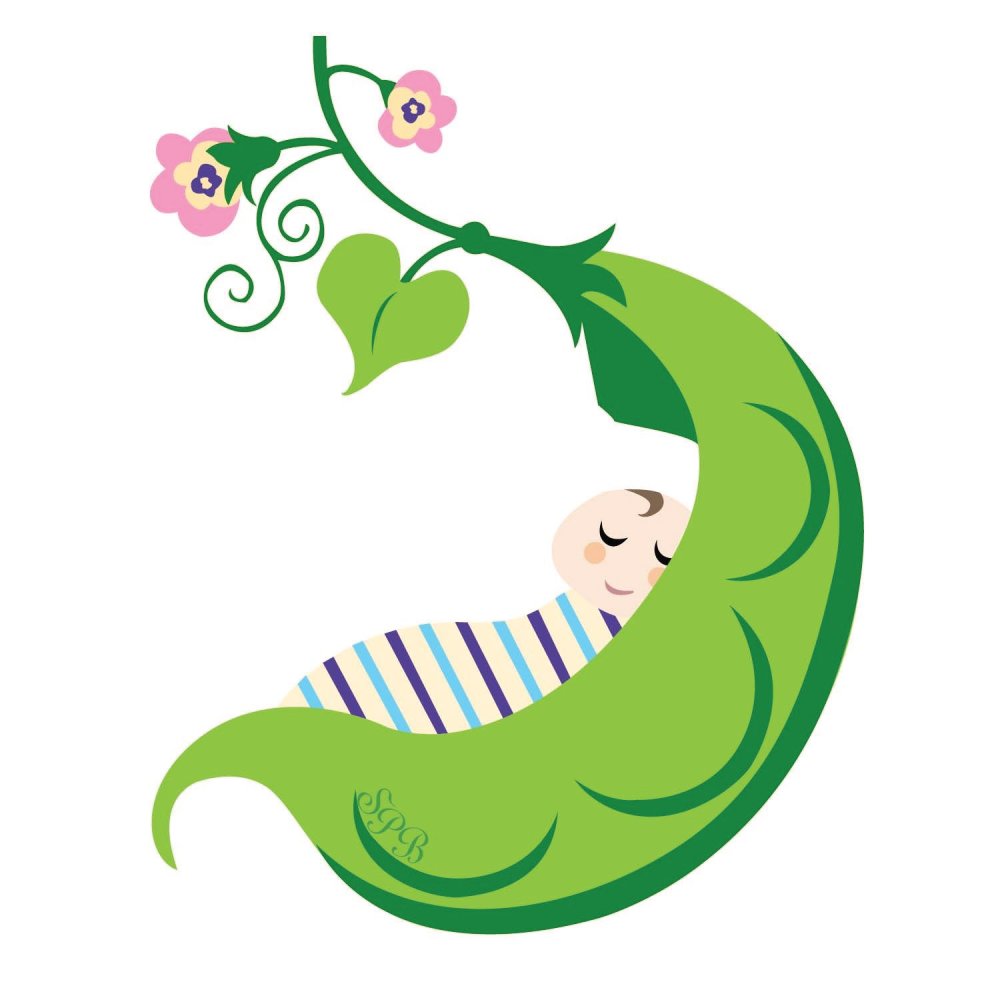 Disclaimer: 
The material included on this site is for informational purposes only.
It is not intended nor implied to be a substitute for professional medical advice. The reader should always consult her or his healthcare provider to determine the appropriateness of the information for their own situation.  Krystyna and Bruss Bowman and Bowman House, LLC accept no liability for the content of this site, or for the consequences of any actions taken on the basis of the information provided.  This blog contains information about our classes available in Chandler, AZ and Payson, AZ and is not the official website of The Bradley Method®. The views contained on this blog do not necessarily reflect those of The Bradley Method® or the American Academy of Husband-Coached Childbirth®.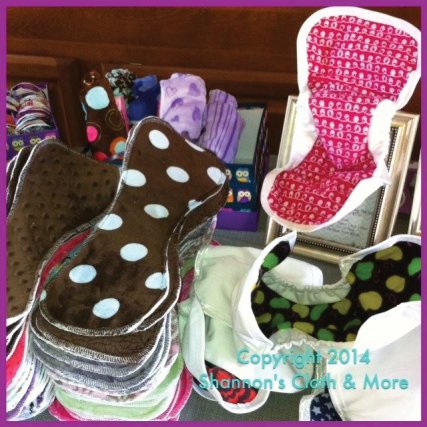 Postpartum Pads
A set includes 1 shell and 3 liners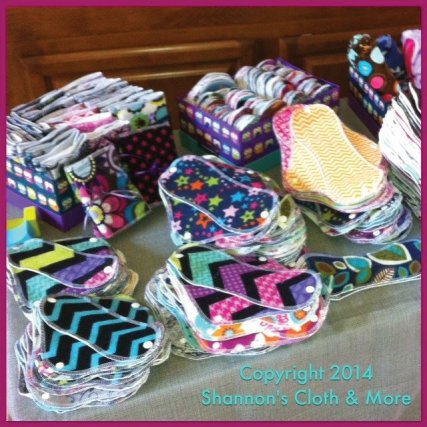 Mama Cloth
Available in three sizes to accommodate mama and flow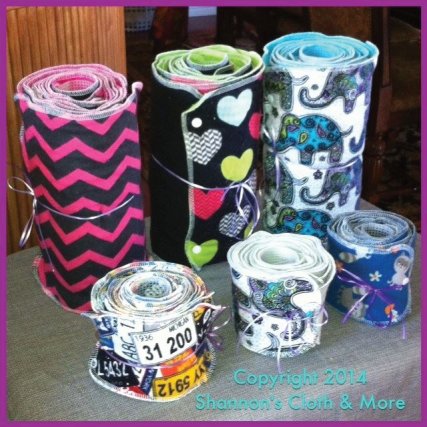 UnPaper
Kitchen size and Bathroom size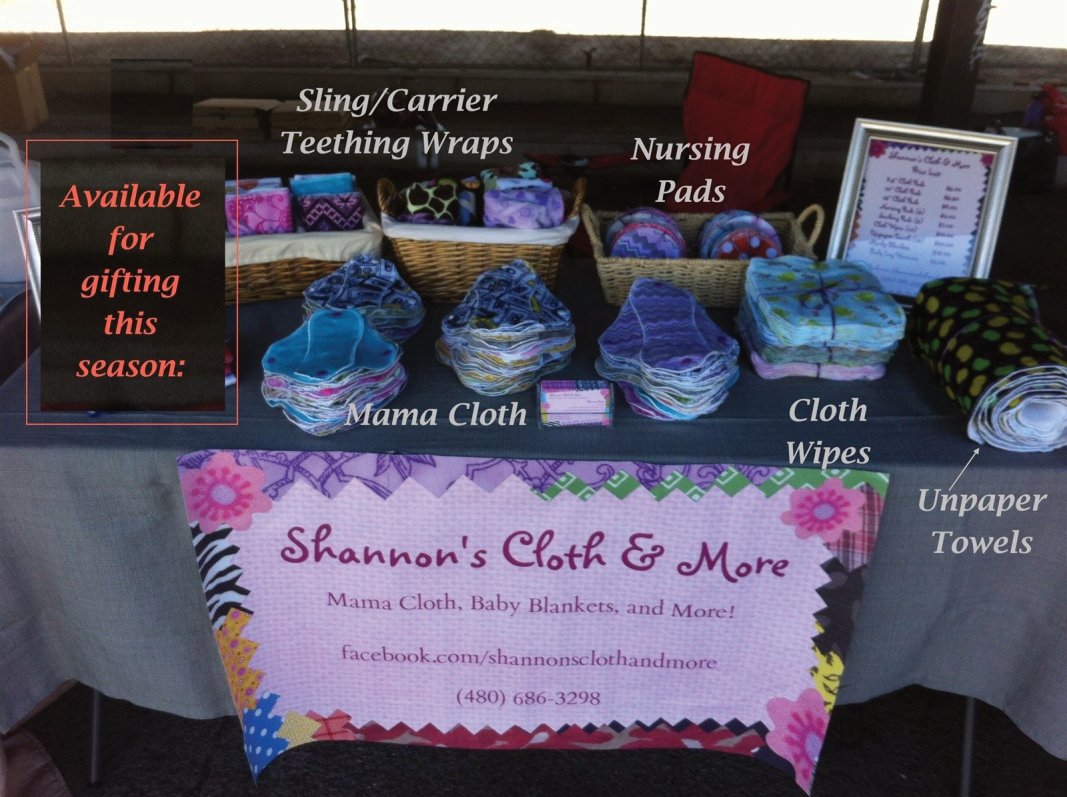 Shannon's Cloth and More
Visit the website to see patterns or do a custom order. You can also bundle and save with her home and bathroom makeover sets.
We had a great time hosting Shannon  Gusé from
Shannon's Cloth & More
on Saturday. She shared some of her amazing products that are available when you are ready to green your kitchen, your nursery, and your personal care products.
New to her store are Postpartum Pads.  These are fabulous for mamas who want a little "vag cush" in the postpartum period after labor.  
Absolutely genius: there is an ice-pack holder designed into the pad.
Shannon's best advice: fill sealable baggies with Dawn dish soap.  They will get super cold without freezing into a hard shape so that you can get cool relief without the bulkiness or extra pressure on the perineum.
HERE
 is her tour of the postpartum pads on YouTube.  I wish something like this had been around when we were birthing Sweet Peas!!
Reasons why you might consider greening personal care items:
Cut down on waste going into the landfill; think on this: some household waste contains raw sewage that can seep into the water table!
Cut down on raw materials that are used to manufacture disposable products
Reduce chemical exposure from dioxin and bleaching agents+
The prints are much cuter than plain white paper goods
Money saving - instead of buying things you are going to throw away, cloth items last through *many* wash cycles and can be repurposed.
We made the switch to reusable wipes over the summer after I read the ingredients in pretty much *all* the top name brands of wipes, even the ones that claim to be "natural".
HERE
is a good laugh about that marketing tactic!  I literally cannot bring myself to buy disposable wipes unless we are in dire straights and we really can't wash while we are on the road.  We are now six months in to using the cloth wipes - they still look great, stay soft, and our clean stash works to wipe bottoms, noses, and anything else that needs wiping and washing.
After seeing how easy it was to make that transition, we made the switch to "unpaper" towels.  This family of six that used to go through a bulk store pack in about six weeks had the same package last for 4+ months.  The only reason we finished the pack is because our washing machine broke down and wasn't repaired for six weeks...long story...after a few 15+ load trips to the laundromat something had to give.  Anyway, happy that our machine is fixed and we are now fully back to our reusable habits.  
We are now venturing to try the mama cloth - the more I know about the chemicals in personal care products, the less willing I am to expose our daughters to them, especially as they enter their reproductive years.
What do you think...
Have you thought about making the switch to reusable items in your home?  Did you make the switch?  Tell us about it!
Please leave us your comment - it will be moderated and posted :)
Disclaimer: 
The material included on this site is for informational purposes only.
It is not intended nor implied to be a substitute for professional medical advice. The reader should always consult her or his healthcare provider to determine the appropriateness of the information for their own situation.  Krystyna and Bruss Bowman and Bowman House, LLC accept no liability for the content of this site, or for the consequences of any actions taken on the basis of the information provided.  This blog contains information about our classes available in Chandler, AZ and Payson, AZ and is not the official website of The Bradley Method®. The views contained on this blog do not necessarily reflect those of The Bradley Method® or the American Academy of Husband-Coached Childbirth®.
"Prenatal" aka "Antenatal" Perineal Massage
*Definition
Massaging, stretching and/or relaxing of the perineum & perineal tissues, the area between the vaginal opening and the rectum.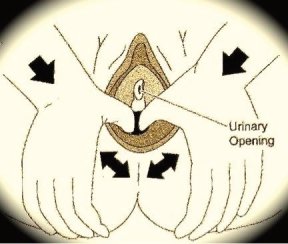 *History
Women frequently suffer perineal trauma while giving birth and thus interventions to increase the possibility for an intact perineum are currently being explored. Reducing tearing has been the subject of many research studies.

Some have shown favorable outcomes: 

"antenatal perineal massage appears to have some benefit in reducing second or third degree tears or episiotomies and instrumental deliveries. This effect was stronger in the age group 30 years and above."
and, some have shown neutral outcomes:


"The practice of antenatal perineal massage showed neither a protective nor a detrimental significant effect on the occurrence of perineal trauma. "
*PROS
It increases the elasticity of the perineum. This improves the perineum's blood flow and capacity to stretch more easily and less painfully during birth
Helps you to focus on relaxing and opening of the perineum
Perineum is less likely to be painful after birth
*CONS
Massaging too aggressively (to the point of a painful or burning sensation) can cause micro tears in the perineal tissues which may (but not likely) lead to the body forming scar tissue or less pliable tissue in it's place during the healing process
Emotional or psychological consequences of fear and/or bodily inadequacy that could affect a woman in birth
Uncomfortable, according to several studies approximately 70% of women claimed they did not enjoy or would not choose to do perineal massage on their own. 
Massage should not be performed if there is an active vaginal infection or there is any possibility that membranes (water bag) have broken for risk of spreading bacteria
*Pages to explore for more reading on Perineal Massage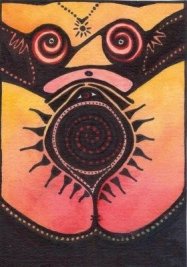 Image Source: http://yoniart-dana.blogspot.com/2009/03/birth-art.html
Disclaimer:
The material included on this site is for informational purposes only.
It is not intended nor implied to be a substitute for professional medical advice. The reader should always consult her or his healthcare provider to determine the appropriateness of the information for their own situation.  Krystyna and Bruss Bowman and Bowman House, LLC accept no liability for the content of this site, or for the consequences of any actions taken on the basis of the information provided.  This blog contains information about our classes available in Chandler, AZ and Payson, AZ and is not the official website of The Bradley Method®. The views contained on this blog do not necessarily reflect those of The Bradley Method® or the American Academy of Husband-Coached Childbirth®.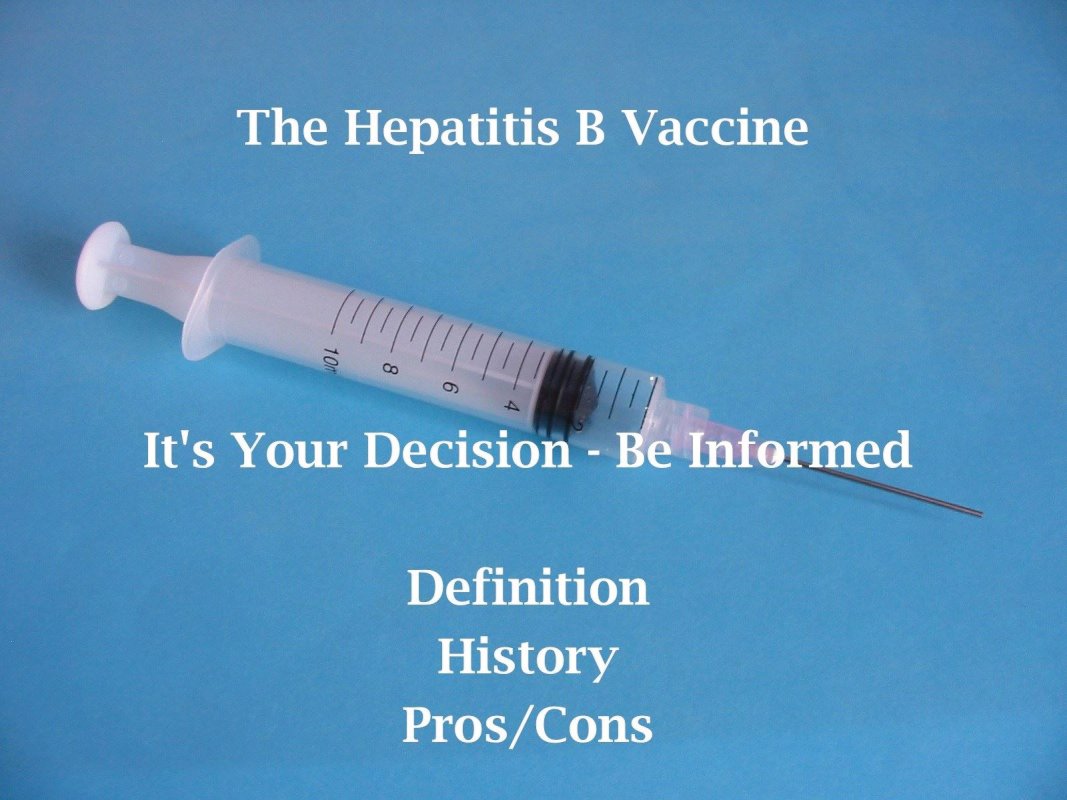 What is the Hepatitis B vaccine?
A .5mL dose of the Hepatitis B Vaccine is recommended for all babies sometime after birth (within 12 hours if mother has hepatitis B infection) and before hospital discharge by the Center for Disease Control (CDC).
A second dose is recommended between 1-3 months of age, and the third dose is recommended between 6-18 months of age.
What is Hepatitis B?
Hepatitis B is a contagious liver disease that ranges in severity from a mild illness lasting a few weeks to a serious, lifelong illness. It results from infection with the Hepatitis B virus. Hepatitis B can be either "acute" or "chronic."
Acute Hepatitis B virus infection is a short-term illness that occurs within the first 6 months after someone is exposed to the Hepatitis B virus. Acute infection can — but does not always — lead to chronic infection.
Chronic Hepatitis B virus infection is a long-term illness that occurs when the Hepatitis B virus remains in a person's body.
Hepatitis B is spread when blood, semen, or other body fluid infected with the Hepatitis B virus enters the body of a person who is not infected.
People can become infected with the virus during activities such as:
Birth (spread from an infected mother to her baby during birth)
Sex with an infected partner
Sharing needles, syringes, or other drug-injection equipment
Sharing items such as razors or toothbrushes with an infected person
Direct contact with the blood or open sores of an infected person
Exposure to blood from needle sticks or other sharp instruments
"In 1981, the FDA approved a more sophisticated plasma-derived hepatitis B vaccine for human use. This "inactivated" type of vaccine involved the collection of blood from hepatitis B virus-infected (HBsAg-positive) donors. The pooled blood was subjected to multiple steps to inactive the viral particles that included formaldehyde and heat treatment (or "pasteurization"). Merck Pharmaceuticals manufactured thisplasma vaccine as "Heptavax", which was the first commercial hepatitis B virus vaccine. The use of this vaccine was discontinued in 1990 and it is no longer available in the U.S.

 


In 1986, research resulted in a second generation of genetically engineered (or DNA recombinant) hepatitis B vaccines. These new approved vaccines are synthetically prepared and do not contain blood products - it is impossible to get hepatitis B from the new recombinant vaccines that are currently approved in the United States."
"Rates of acute Hepatitis B in the United States have declined by approximately 82% since 1990. At that time, routine Hepatitis B vaccination of children was implemented and has dramatically decreased the rates of the disease in the United States, particularly among children."




"Most newborns that become infected with Hepatitis B virus do not have symptoms, but they have a 90% chance of developing chronic Hepatitis B. This can eventually lead to serious health problems, including liver damage, liver cancer, and even death."
Sources: 
PROS
In instances in which the birth mother has a Hepatitis B infection almost all cases of Hepatitis B can be prevented if the baby receives the necessary shots at the recommended times. The infant should receive a shot called Hepatitis B immune globulin (HBIG) and the first dose of Hepatitis B vaccine within 12 hours of birth.
The complete vaccine series induces protective antibody levels in more than 95% of infants, children and young adults. Protection lasts at least 20 years and is possibly lifelong.
In many countries, where 8–15% of children used to become chronically infected with the hepatitis B virus, vaccination has reduced the rate of chronic infection to less than 1% among immunized children.
If contracted as an infant there is greater risk of the infection becoming chronic, 80–90% of infants infected during the first year of life develop chronic infections
Hepatitis B vaccine is 95% effective in preventing infection and its chronic consequences
If a birth mother unknowingly has the Hepatitis B infection routine infant vaccination can help prevent spread to the infant
Quoted/Sources:
CONS
According to the American Academy of Pediatrics (AAP) in 1996: The toxic threshold of aluminum in the bloodstream may be lower than 100 mcg per liter. The Hepatitis B vaccine currently contains 250 mcg of aluminum.
Hepatitis B is not common in childhood in the U.S. and is not highly contagious in the same way that common childhood diseases like pertussis and chicken pox are contagious.
In the United States, hepatitis B is primarily an adult disease, and risk is highly dependent on lifestyle. Risk factors include: multiple sex partners, drug abuse, an occupation involving frequent exposure to blood, or having a hepatitis-B infected mother. The disease is not spread by casual contact.
According to federal government statistics, serious adverse reactions to the vaccine-including 48 deaths-are reported three times as frequently as cases of hepatitis B in children under the age of 14
Quoted/Sources:
THE CHOICE IS YOURS
Links with other options to explore for further research
What did you consider before accepting/declining the Hep B vaccine?
Please leave us a comment - it will be moderated and posted. 
Disclaimer: 
The material included on this site is for informational purposes only.
It is not intended nor implied to be a substitute for professional medical advice. The reader should always consult her or his healthcare provider to determine the appropriateness of the information for their own situation.  Krystyna and Bruss Bowman and Bowman House, LLC accept no liability for the content of this site, or for the consequences of any actions taken on the basis of the information provided.  This blog contains information about our classes available in Chandler, AZ and Payson, AZ and is not the official website of The Bradley Method®. The views contained on this blog do not necessarily reflect those of The Bradley Method® or the American Academy of Husband-Coached Childbirth®.
Today, we take a look at an option that is offered to families as an alternative to a cesarean.  While at first read, it may not be something you are willing to consider, once you are in the situation, using a forceps or a vacuum may be something you will be grateful you read up on when all things were calm.
One must weigh the benefits and the risks of these instrument deliveries with the benefit of a vaginal birth.  Once you choose a cesarean birth, your future birth choices are going to be restricted by various players: your own beliefs, your care provider, and your birth place.
Forceps:
Vacuum Extraction:
The two blades of the forceps are individually inserted, the posterior blade first, then locked. The position on the baby's head is checked. The fetal head is then rotated to the occiput anterior position if it is not already in that position. An episiotomy may be performed if necessary. The baby is then delivered with gentle (maximum 30 lbf Newton[6]) traction in the axis of the pelvis.




The cervix must be fully dilated and retracted and the membranes ruptured. The urinary bladder should be empty, perhaps with the use of a catheter. The woman is placed on her back, usually with the aid of stirrups or assistants to support her legs. A mild local or general anesthetic is administered (unless an epidural anesthesia has been given) for adequate pain control. Ascertaining the precise position of the fetal head is paramount, and though historically was accomplished by feeling the fetal skull suture lines and fontanelles, in the modern era, confirmation with ultrasound is essentially mandatory. 




The accepted clinical standard classification system for forceps deliveries according to station and rotation was developed by ACOG and consists of:



• Outlet forceps delivery, where the forceps are applied when the fetal head has reached the perineal floor and its scalp is visible between contractions.[8] This type of assisted delivery is performed only when the fetal head is in a straight forward or backward vertex position or in slight rotation (less than 45 degrees to the right or left) from one of these positions.[9]




• Low forceps delivery, when the baby's head is at +2 station or lower. There is no restriction on rotation for this type of delivery.[9]




• Midforceps delivery, when the baby's head is above +2 station. There must be head engagement before it can be carried out.[9]




High forceps delivery is not performed in modern obstetrics practice. It would be a forceps-assisted vaginal delivery performed when the baby's head is not yet engaged.[9]


The woman is placed in the lithotomy position and assists throughout the process by pushing. A suction cup is placed onto the head of the baby and the suction draws the skin from the scalp into the cup. Correct placement of the cup directly over the flexion point, about 3 cm anterior from the occipital (posterior) fontanelle, is critical to the success of a VE.[2] Ventouse devices have handles to allow for traction. When the baby's head is delivered, the device is detached, allowing the accoucheur and the mother to complete the delivery of the baby.




For proper use of the ventouse, the maternal cervix has to be fully dilated, the head engaged in the birth canal, and the head position known. 
In recent decades, the VE has progressively replaced forceps as the instrument of choice for many practitioners.
Why was it developed? What was it supposed to treat? Has it been effective: as in, has the incidence decreased because of the intervention/procedure/test?
Egyptian, Greek, Roman, and Persian writings and pictures refer to forceps that were originally used for extraction following fetal demise to save the mother's life.




The credit for the invention of the precursor of the modern forceps to be used on live infants goes to Peter Chamberlen of England (circa 1600) though. Modifications have 




led to more than 700 different types and shapes of forceps. In 1745, William Smellie described the accurate application to the occiput, rather than the previously performed pelvic application, regardless of the position of the head. In 1845, Sir James Simpson developed a forceps that was designed to appropriately fit both cephalic curvatures and pelvic curvatures. In 1920, Joseph DeLee further modified that instrument and advocated the prophylactic forceps delivery. In an era in which many women labored and delivered under heavy sedation, forceps deliveries became common.
Typically, forceps are used when a singleton fetus in the cephalic position fails to progress or when delivery needs to be expedited in the second stage of labour because of fetal distress.



Forceps had a profound influence on obstetrics, as it allowed for the speedy delivery of the baby in cases of difficult or obstructed labor. Over the course of the 19th Century, many practitioners attempted to redesign the forceps, so much so that the Royal College of Obstetrics and Gynecologists' collection has several hundred examples.[16] 




In the last decades, however, with the ability to perform a cesarean section relatively safely, and the introduction of the ventouse or vacuum extractor, the use of forceps and training in the technique of its use has sharply declined.
VE has a long history. The initial applications of vacuum techniques in deliveries began in the 18th century, derived from the ancient technique of cupping. However, designing a vacuum-based instrument for obstetric use proved difficult. A successful extraction required the development of techniques for the transvaginal application of a cup to the fetal head (and occasionally, in premodern times, the buttocks) as a means to apply traction, and the ability to periodically reinforce the vacuum due to inevitable imperfections of the seal.




James Young Simpson, the Edinburgh professor of obstetrics already famous for his forceps design, introduced the first successful obstetric VE in 1849. His "air tractor" was most likely derived from breast pump and consisted of a metal syringe attached to a soft rubber cup. The device was placed against the fetal head, the syringe was evacuated, and traction was then applied to the neck at the base of the cup and the infant extracted. This device did prove marginally successful, but technical problems existed, illustrating the difficulties facing the inventors of such devices.




VE has gained popularity as it is seemingly easy to use, requires less anesthesia/analgesia, has lower maternal morbidity, and is commonly believed to be safe. Less fortunately, the importance of correct VE technique and of the potential risks of the procedure are less well recognized. Large differences are observed in the popularity of instrumental delivery and of the specific type of instrument used in varying parts of the United States. This reflects the biases introduced by original training, the inherent conservatism of practitioners in embracing different techniques, and the absence of fixed guidelines for instrumentation.[3]
Evidence suggests that forceps are associated with less failure than vacuum extraction (table).
The American College of Obstetrics and Gynecology has recommended training in instrumental delivery to control and reduce the rates of caesarean section.
Delivery by forceps is also quicker than by vacuum extraction, which may be of critical importance with fetal distress.
Women who have instrumental vaginal deliveries typically have a shorter hospital stay and fewer readmissions than women who have caesarean sections.
A Cochrane meta-analysis found that women who experienced vaginal delivery were less anxious about their babies and more satisfied with the birth than women who had a caesarean section. Women who had a vaginal delivery were also more likely to breast feed, have more positive reactions to their infants immediately after birth, and interact with them more at home.
In the immediate post partum period forceps have been associated with increased perineal and vaginal trauma and a greater requirement for analgesia compared with vacuum extractors.
These findings were confirmed by another study, which also found that cervical laceration, post partum infection and other complications, and prolonged hospital stay were more common in women who had forceps delivery compared with those who had vacuum assisted delivery.
Pain in the perineum — the tissue between your vagina and your anus — after delivery
Lower genital tract tears and wounds
Difficulty urinating or emptying the bladder
Short-term or long-term urinary or fecal incontinence
Anemia — a condition in which you don't have enough healthy red blood cells to carry adequate oxygen to your tissues — due to blood loss during delivery
Injuries to the bladder or urethra — the tube that connects the bladder to the outside of the body
Uterine rupture — when the baby breaks through the wall of the uterus into the mother's abdominal cavity
Weakening of the muscles and ligaments supporting your pelvic organs, causing pelvic organs to slip out of place (pelvic organ prolapse). While most of these risks are also associated vaginal deliveries in general, they're more likely with a forceps delivery.
Easier to learn / Ease of Placement (easier to place than forceps)
Less maternal genital trauma
Fewer neonatal craniofacial injuries
Some investigators have suggested that vacuum-assisted vaginal delivery results in less bowel incontinence compared to forceps delivery; most likely, this is due to potential for more vaginal trauma with forceps. The forceps-assisted vaginal delivery is more likely to result in vaginal tears that partially involve or even completely transect the anal sphincter and rectal lining. This type of injury is referred to as a fourth-degree laceration and can be associated with long-term anal sphincter dysfunction, resulting in occasional leakage of stool or gas.
Vacuum extraction exposes the baby to less traction in comparison to forceps delivery.  One study found that vacuum extraction exerted approximately 40% less force to the baby's head than forceps delivery. Although vacuum delivery may be associated with development of a bruise on top of the baby's head, the forceps may cause similar injuries and may result in more serious nerve or skull injuries.
When the second stage of labor has been prolonged, it is common to find that the baby's head has a significant amount of swelling at the presenting point. Although this is a normal part of labor, if the swelling is significant, it may be difficult to obtain an optimal application of the cup against the baby's head and the cup may become detached. Improper placement of the vacuum cup may also result in detachment.
Vacuum traction should be applied only during contractions; therefore, vacuum-assisted vaginal delivery may be slower than forceps delivery. Forceps delivery may be performed with very little maternal effort, while vacuum-assisted delivery requires maternal participation.
 Several large trials comparing the success of forceps delivery with that of vacuum-assisted delivery confirmed that forceps are more often successful in delivering the baby.
It has been well documented that the risk of serious bleeding inside the baby's skull is greater with vacuum than forceps. Due to the pressure of the suction cup applied to the baby's head, a particular type of serious bleeding, though rare, is more common with and unique to vacuum delivery 
/