Shopping Cart
Your Cart is Empty
There was an error with PayPal
Click here to try again
Thank you for your business!
You should be receiving an order confirmation from Paypal shortly.
Exit Shopping Cart
...celebrating every swee​t pea their birth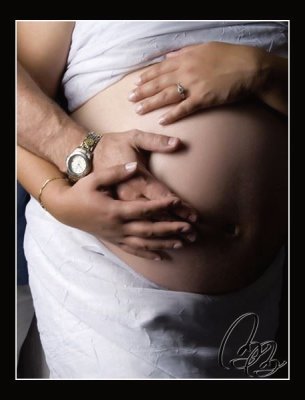 Originally posted Fall 2011 - sharing today since some of our Spring 2016 mamas are starting to approach their EDD's)
So your estimated due date is approaching...or maybe it has passed.  Those little ones we are carrying are happily ensconced in their warm, loving homes.  To us "carriers", it feels like we have been pregnant forever!!
I remember that feeling very well.  We have always had the good fortune of having our babies before our due date.  I am mentally preparing for this baby to be the one that teaches us how to wait...and since we are not planning to have any more children after this, reminding myself to treasure every moment of the pregnancy...I'll get back to you on that after our baby is born. (Our youngest was born at 38 weeks - got lucky again!)
As a reminder, if you are a first-time mom, there was a Harvard study published in the June 1990 edition of the medical journal Obstetrics & Gynecology that demonstrated that we are probably not allowing enough time when estimating due dates (
read more
).  We give a copy of this article to our students on the first evening of class.  It is a retrospective evaluation of pregnancies between April 1, 1983 and March 31, 1984.
The conclusion of that study was that the median estimated due date for primiparas (first-time mothers) should be 8 days later than Naegele's rule (the 40 week date used to estimate due dates - it's been around since 1830), and that multiparas should have an estimated due date that was 3 days later than Naegele's rule.  Per their study, if you are 41 weeks as a first-time mother, your baby might just be arriving to the point when he or she is ready to be born.
For some of us, it is hard to be in the last two weeks before your due date, wondering when labor is going to start.  If you are personally tired of being pregnant, it is hard to remember that every day your baby is inside your womb is a day he or she needs to finish their preparation for "life on the outside".  Because you are big, hot and uncomfortable, and you are ready to be done!!  I cannot even imagine what it's like to go past your estimated due date and then have people you know constantly asking, "Is the baby here yet?"  or, "Have you had that baby yet?"  
At that point, you might as well get a t-shirt made that says "Obviously STILL Pregnant".  If your family and friends are constantly calling to check on you, you could screen your calls.  Change your phone message to say "Still pregnant - don't call me, I'll call you!  Leave me a message if you are calling about something else."
All kidding aside, here are some ideas that have been shared on our Facebook page that I hope will help you pass the time as you wait for your baby to arrive safely into your loving arms.
From a Series 2 Coach:
"[We] Reviewed Bradley® material, continued to think about our own birth plan and contingencies, continued to exercise (Kegel), and practiced relaxation techniques. Bags packed, gas tank filled, friends/family/support group info programmed into phone, phone charger? We also enjoyed the peaceful time we shared as a couple and thought about our soon to be family of 3. Slept a bunch too. Ahhhhh..... sleep."
From a reader in Phoenix, AZ:
"My confession: I had gathered supplies to bake birth-day cupcakes during early labor. At about 10 days past ''due date,'' I caved in, baked the cupcakes, and ate them! Our son arrived two days later. Despite our Bradley® training, I was a bit impatient and I definitely learned my lesson!"
From one of our Bradley® teachers:
"The other kids kept me busy. Eating out is always a help."
From moms in our Series 2 and Series 4:
"Retail therapy!"
I know one of our students from our Spring Series 5 is busy quilting a blanket while she waits for her labor to start - they are already "past due" their estimated due date by seven days.
To piggyback on the advice from our Series 2 Coach, it is vitally important that you keep up with your exercise and relaxation practice.  Exercise is important to keep your stamina and your energy up, as well as keep your circulation going.  Some moms experience swelling in the last weeks of pregnancy.  Doing regular cardiovascular exercise will make sure that things are circulating through your body as needed.  The pregnancy exercises will continue to keep you in good shape for your athletic event, whether you have a "sprint" or a "marathon" birth.  
It has been proven that exercise also produce endorphins.  These "good guys" will be a great asset to you if you are feeling a little cranky about being uncomfortable.  Anything you can do to stay positive will help you have a better labor.
Relaxation practice is another key for coping with an approaching or passing due date.  It helps both mom and coach increase in their confidence to manage their natural labor.  If mom knows that coach knows what they are doing, it will help her achieve deeper relaxation to manage the discomforts of labor.  If coach knows they know what they are doing, they are confident and unwavering in their support.  
Relaxation practice also helps keep mom's blood pressure lower.  If you go past your due date, your blood pressure will be monitored every visit.  The better your reading, the less likely you are to be pressured to "do a little something to speed things along" or schedule an induction.
I spent the last two weeks of our first pregnancy preparing Puma's pregnancy scrapbook.  The attention to detail and the loving touches made the time worthwhile.  To date, she is the only one with a real book - that was the last time I have made the time to work on one.  The rest of the kiddos have their items gathered and labeled...one of these days there will be time again.  
If you have older children, I find it's important to spend one-on-one time with them, too, wherever you are in respect to your due date.  I do have virtual albums made for each of the kiddos - they are a great help as we prepare to welcome our fourth child.  I use our special time to look at their pictures with them, tell them their birth story, and remind them that they were once babies, too.  
The albums show their birth and their first year in our family.  The pictures show them how we took care of them, and we can relate how we will be doing things for the new baby.  You can also remind them that you will always love them despite the fact it will seem like you are spending most your time with the new baby.  It may feel like the baby is going to be a baby forever - showing them the pictures of their quick progression may help demonstrate that this time will pass and soon they will have more of your attention again.  "Banking" some special time with them now may help decrease the jealousy after baby arrives.
I would also suggest making time with your spouse.  Create special date nights for just the two of you, for it will be the last time you are just the two of you, or "the parents of # children."  This is a time you can spend talking about the plans for your birth, your hopes and dreams for your children, and reminiscing about the days you fell in love.  Although it will feel like there is less "couple time" after your baby is born, I hope that you will be as blessed as we are with the birth.  Inexplicably, we are more and more in love with each other after each birth when it seems like we just couldn't love each other any more than the overabundance of love we felt already.
Have you documented your pregnancy yet?  Make time to have a belly-cast done, or have some pregnancy pictures taken.  You can share some laughs with the person doing your belly cast.  Find a fun place to take pregnancy photos - maybe a botanical garden, the zoo, a historical building.  Not only will you have a good day trip, but your child will have some great stories to hear some day when you tell them about the pictures.
If you are artistic, you can dedicate some time to writing, painting or drawing.  You can dedicate your art to the new baby, or explore your feelings about your pregnancy through your art.  These pieces will probably become treasured keepsakes to your children.
If you are so inclined, you can also sew, knit, or crochet a blanket or baby clothes.  Older siblings might enjoy having an item of clothing or outfit made out of the same fabric or yarn to show that they are all going to be part of the family now.  Just wear your "STILL Pregnant" t-shirt when you go to the fabric store!  It has been my experience that the ladies at the fabric counter love to chat up pregnant customers.
Best wishes to you if you are near or past your due date.  Please feel free to drop me a line at
[email protected]
if you would like us to pray for you.
Disclaimer:
The material included on this site is for informational purposes only.
It is not intended nor implied to be a substitute for professional medical advice. The reader should always consult her or his healthcare provider to determine the appropriateness of the information for their own situation. This blog contains information about our classes available in Chandler, AZ and Payson, AZ and is not the official website of The Bradley Method®. The views contained on this blog do not necessarily reflect those of The Bradley Method® or the American Academy of Husband-Coached Childbirth®.
Reference:
Harvard Study: Obstetrics & Gynecology, Vol. 75, No. 6, June 1990, pgs 929-932
We are thrilled and honored to share a very special birth story today.  Our guest blogger, Cassandra is a newly minted mother of two - congratulations!!  Today she shares the story of Baby P's arrival. It is the complete opposite of last week's marathon labor birth story. She and Baby P definitely had a different path!
Baby P is baby #2 for our family; you can read my son's home birth story from 2012
here on the blog
.
I have been 
blogging about certain aspects of my second pregnancy
on
Sweet Pea Families
over the course of the last few months; fears, affirmations, newborn essentials, and most recently
musings over my labor
, what it would be like and who would be there. I had grand visions of a coming together of many women in the late afternoon or evening, laboring peacefully in the birth tub with plenty of laughter and wearing the cute new bra and panty set I purchased to look nice for the photographer that would be there. My daughter would definitely be born in the water since coincidentally her brother, even though we were in the tub, was born over the water. But, as it turns out (again!) babies decide things for themselves and we, as mothers are simply a vessel for whatever their life holds for them.
My son was born at 43 weeks 3 days from my LMP. Dates were ambiguous due to irregular cycles and lack of ultrasounds, but with no vernix, long fingernails and an aging placenta at birth he was definitely a longer cooked baby. Going that far past my "due" date was definitely an emotional time: not knowing what to expect as a first time mom, worrying, comments from family/friends/strangers, etc. etc.
Baby #2 was surprisingly conceived after my first cycle at 25 months postpartum. I got a positive pregnancy test on cycle day 30 and a twelve week and then twenty week ultrasound both matched up with my LMP due date. So, this time was different, we knew! It was always in my mind that maybe I just cooked babies a little slower than most but as the pregnancy progressed I didn't really think there was any way I was going to go past my due date. I was so cramp-y this time, so much more pressure down low, so much more active, I had a completely different lifestyle chasing an almost 3 year old every day than during my first pregnancy.  But alas, my due date came and went and then a whole other week passed. At 41 weeks I was having doubts about the baby coming out any time soon and really just couldn't believe I had gone so far again. 
At 41 weeks 1 day, a Monday, I was feeling good and talked with my midwife about just waiting it out another week and seeing what the weekend held. At 41 weeks 2 days, Tuesday, I was totally done being pregnant. My son and I had a great, exhausting day that day. We played at home, went grocery shopping, had a coffee and muffin date and met with a friend at the park to play in the sunshine for 3 whole hours. We came home and made dinner and he stayed up past his bedtime while my midwife came over for our weekly appointment. We chatted about the risks of the pregnancy progressing past 42 weeks, how we (my husband and I) each felt, what natural induction methods she likes to use and ultimately I decided I really just wanted a membrane sweep right then.
I had one with my son that resulted in losing my mucus plug and then starting labor two days later and I was ready. It was the night of a super new moon and I finally felt at ease to try and do something (at this point we weren't employing any kind of help labor start tactics). If my baby and body weren't ready I trusted that nothing would happen anyways and we would continue waiting.
We were done with the sweep around 7PM with caution from my midwife that there could be spotting and cramps during the night, all totally normal and to try some nipple stimulation if I wanted. My son went to bed and my husband and I settled in on the couch for some Netflix while I hooked up to my breast pump for exactly ten minutes. We went to bed shortly after as we were both really tired from a long day and I fell asleep pretty quickly. I felt cramps on and off through the night in a very sleepy haze, my son slept horribly and was crying most of the night but thankfully my husband was comforting him and I spent most of the night able to drift in and out.
I woke up at 6:40AM and had what felt like bad period cramps, sharp, painful cramps super low in my pelvis that went away very quickly. I wondered if I should still be having cramps 12 hours after the sweep (?) and hoped they would go away soon. I got up to go to the bathroom and brush my teeth and had lots of bowel movements. This used to happen to me every time I had period cramps so I wasn't surprised; and afterwards laid back down to try and sleep some more until my son woke up. 
He was up a little bit after 7AM and I was still having the cramps so I text my husband around 7:15 and asked if he could come home for a little bit to be with our son until these cramps went away. I was fine in bed but T was asking for breakfast, etc. and I just felt icky and wanted to stay resting. He didn't respond so T and I read books in bed and then looked at photos on my phone. Around 7:45 I was still having them so I called my husband (he hadn't seen the texts) and asked him if he would just come home from work for a little bit. T and I stayed in bed cuddling, goofing off, laughing and watching videos of him on my phone. 
Around 8:30AM my husband finally walks in just as I was about to call him again, he had brought breakfast and I was so happy because I was starving! I used the opportunity to finally get up and go to the bathroom again and the cramps were still coming, fairly frequently and kind of radiating down and out into my pelvis. Definitely still cramps though, did not feel anything like a "contraction". We decided to call the midwife as she emphasized calling her as soon as I suspected anything since my son was born fairly quickly after active labor began. 
I dialed her at 8:37AM and left a message. She instructed on her voicemail that if she didn't call back in 15 minutes to call our other midwife. Right afterwards I text our photographer, she has a son that she needed to make arrangements for so I wanted to give her as big of a heads up as possible if there was any chance I was going to be in labor today. "Hi it's Cassandra, I might be in labor today!" I told her about the sweep the night before and that I was just having cramps so I wasn't sure and I had called my midwife but was just waiting to hear back and that I would keep her updated. After that I came out of the bathroom and tried to lean into our hallway wall during one of the cramps to see if that alleviated the pressure, it didn't so I headed back to the bathroom. I was starting to think this was a membrane sweep gone horribly wrong and I had brought these insane cramps on myself and now who knew what was going to happen!  
I felt much better on the toilet. I would push down into the sides of the toilet seat during the cramps and kept having to pee or poo so it was better anyways. 15 minutes passed so I called our second midwife at 8:51AM. We talked for 8 minutes about what was happening (cramps, mucus tinged with blood, bowel movements) and I had two of the cramps while I was on the phone with her. She said she couldn't tell I was having them and it sounded like early labor stuff and to try and lie down and rest between them, eat something and to let her know when they seemed to undergo a change. So I got off the toilet and lay down in bed and asked my husband to bring me some pancakes. I was still so hungry and so happy to be eating, I had two bites and then another cramp came and I immediately needed him to take the food away from me. I also did not want to be lying down. There was NO way I could rest; so back to the toilet I went.
I listened to my husband and son playing a Frozen matching card game in the other room and was still trying to understand what might be happening to me. The cramps got stronger and I asked for a chair from the kitchen to put backwards in front of the toilet so I could drape my arms over the back and press into it during the cramps. At 9:17AM I had a cramp that left me shaking and immediately breaking out into sweat all over. This was intense! I text my midwife "Ok getting hot and sweaty and shaky. Can't rest" and she responded she was on her way. There was also a lot of blood after that and I finally knew this was definitely labor. 
Midwife called at 9:21 while she was driving and I couldn't even really talk to her. I text my photographer at 9:24 and said "Ok def in labor. Midwife coming over now, 15 mins away." She wrote back that she would be over in about 15 or 20 minutes too! This was when I told my husband to start filling up our tub – it had been inflated and ready to go for weeks and he just needed to fit the cover on it and then add water.
I had wanted to alert my friends from
my blessingway
when I was in labor and now that midwives and photographer were out of the way I could finally let them know. I sent out a text to everyone in the group at 9:27AM that said "Baby's coming, send love – need it already <3" I remember trying to make sure that I included everyone and that I was trying to count the names and count the girls in attendance and it was hard for me to concentrate, but I did get everyone! The responses were just starting to come in when my midwife walked in about 9:30AM. 
Just before then I was starting to get worried about continuing to do this on my own as my husband was tending to the tub and playing with our son so I was really happy to see her. She asked if I was pushing and I was kind of caught off guard, pushing!? No way, what? I was definitely not pushing! Then another wave came and AH! There was a head! I was pushing!? I half yelled out that I was pushing and she asked if I could feel the baby's head. I said no but then I barely reached up and the head was right there. She told me I needed to get off the toilet, which was seriously the last thing I wanted to do. She helped me down onto the birth stool where I tried to sit and then hold myself up against her but it was really unstable and I needed to get down. This entire time I could feel baby's head right there. When I got off the stool I felt her head kind of suck back up a little and wasn't sure where I was going or what I was doing but I heard hands and knees and I just kind of fell onto the floor in that position, head facing the corner, butt facing the doorway. This all happened in a couple of minutes and soon our photographer,
Kirsten,
walked in. She was greeted in the bathroom doorway to my bum and then a little bit of baby's head starting to come out.
On the next push I moaned out so loud and low, it didn't even really sound like me, I think this was the first noise I made the entire time. I was proud of myself that it was loud and low and not high pitched screaming (like I was with T). I knew I had to keep it that way and gosh the burning, ah! I literally just gave way to the burning, told myself it was happening and just feel it, don't fight it and then her head was out! I said I wanted the rest of her out, just get her out! but I knew that wasn't what I really wanted. Tearing so badly again was one of my biggest fears around labor and I knew this was the moment. My midwife told me to pant and I tried but couldn't really so I started just breathing shortly and blowing raspberries, I could do that and it calmed me down and gave me something to focus on while I just stayed in hands and knees with her head out. I heard my husband say something like oh my gosh eyes! A little nose and mouth, awww! I kept up my breathing/blowing and then all of a sudden her body was out!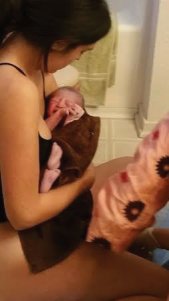 She handed her to me and I sat back on the bathroom floor and held her, it was 9:51AM. Not even an hour and a half from when my husband walked in the door with breakfast and our baby was here, so mind blowing.
I felt fantastic. I had so many emotions rush me all at once and I felt energized and ecstatic and it will definitely be engrained in my mind as one of the best moments of my life. I got up and walked to the other room to lie down in bed and seriously just could not believe how great I felt. T was right there in the doorway watching the entire time and once I got settled in bed  he climbed right up to touch and kiss his new baby sister.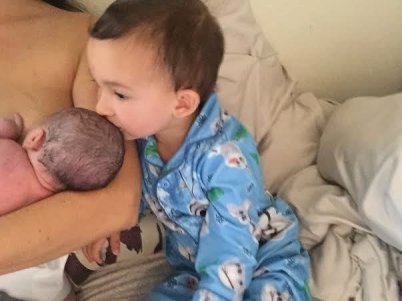 Needless to say the tub was not filled up enough for me to get in it once I had to get off the toilet and the pictures are not going to be anything like I had imagined. I did not get to diffuse my Serenity blend or light my beeswax candles or stare at the affirmation wall I had created in the bedroom, but I wouldn't change anything about it. So intense, but so quick and so perfect. It was a beautiful sunny day and after everything was cleaned up we all hung out in bed as a family of four watching movies, reading books and playing games and I couldn't have even imagined the amount of bliss I felt.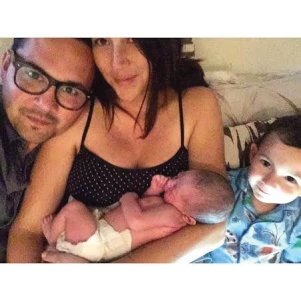 I needed no stitches, which literally made me want to jump up and down and cry out with joy and I have felt pretty great every single day since.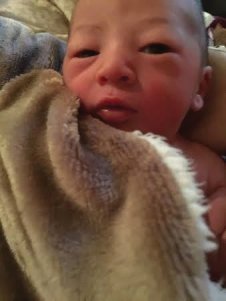 I learned so much from baby P's birth, there was not a single sensation that felt the same as my last labor and birth. Again, mind blowing. It was a great reminder to throw out any and all expectations I may have surrounding this little girl and being her mama, as we truly are never in control.
Congratulations, Cassandra, Eric, and new big brother T !!
Please leave us a comment - it will be moderated and posted. 
Disclaimer: 
The material included on this site is for informational purposes only.
It is not intended nor implied to be a substitute for professional medical advice. The reader should always consult her or his healthcare provider to determine the appropriateness of the information for their own situation.  Krystyna and Bruss Bowman and Bowman House, LLC accept no liability for the content of this site, or for the consequences of any actions taken on the basis of the information provided.  This blog contains information about our classes available in Chandler, AZ and Payson, AZ and is not the official website of The Bradley Method®. The views contained on this blog do not necessarily reflect those of The Bradley Method® or the American Academy of Husband-Coached Childbirth®.
Today is a continuation of my birth story from earlier this week. You can read Part 1
here
.
It was the greatest thing I had set out to accomplish in life, and I did it! Every day since I have been amazed at the strength, determination, and physical abilities I am now capable of since becoming a mother.
The most over powering emotion of the night was that of shock. I really could not believe everything that was going on. I had a baby outside of my body; all of the physical sensations were entirely overwhelming in themselves and our lives would be forever changed. Amidst the shock though, were huge feelings of gratitude and comfort.
It was dark and peaceful all around me, with only the light of the huge full moon through the window and my lightly burning beeswax candles. I had an essential oil blend diffusing throughout the room and I was in my bed with my familiar sheets and blankets wrapped around us. There was so much love, from my midwives, doula, and husband, for me and for my baby. I was so happy to be surrounded by people with such love for us, and between the shock of what had just happened and the apprehension of what was to come, I felt safe and comfortable.
Although my birth story technically ends around 3 or 4 AM on March 8 when everyone was cleaned up, packed up, and ready to leave our home, that level of love and comfort continued on for the entire week.
I could not imagine giving birth any other way. I trusted my body, my self, and the process and truly experiencing all that it was changed who I am forever. When my thoughts wander back to that night I can feel the support and warmth of my bed, the hot water on my belly, how slippery my baby was (who wouldn't stop trying to poke his eyeballs out with those tiny, tiny fingers), how delicious the food brought to me was, and the trust I had for everyone and everything around me. 
A year has passed and I still feel empowered when I think about it! But also extremely thankful for the resources, child birth educators, herbalists, chiropractors, yoga instructors, doulas, midwives, lactation consultants and other mamas that played a huge role in me achieving my goal of natural child birth.
So there you have it, the how, when, where and personal reflections of my first time giving birth. The story of my 8 pound, 20 inch, Pisces water dragon who reminds me every day that birth is the easiest part of becoming a mother ;)
What were your first thoughts after giving birth? How do you feel when you think about your birth experience today? Tell us in the comments!
Please leave us a comment - it will be moderated and posted. 
*I think* that the amount of traffic you so generously generate has led to a lot of spam posting.  In an effort to keep the spam to a minimum, I am taking the time to moderate comments now. ~Krystyna

Disclaimer: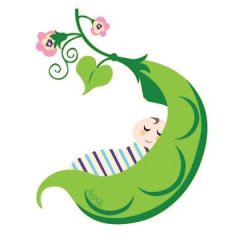 The material included on this site is for informational purposes only.
It is not intended nor implied to be a substitute for professional medical advice. The reader should always consult her or his healthcare provider to determine the appropriateness of the information for their own situation.
Krystyna and Bruss Bowman and Bowman House, LLC accept no liability for the content of this site, or for the consequences of any actions taken on the basis of the information provided.  This blog contains information about our classes available in Chandler, AZ and Payson, AZ and is not the official website of The Bradley Method®. The views contained on this blog do not necessarily reflect those of The Bradley Method® or the American Academy of Husband-Coached Childbirth®.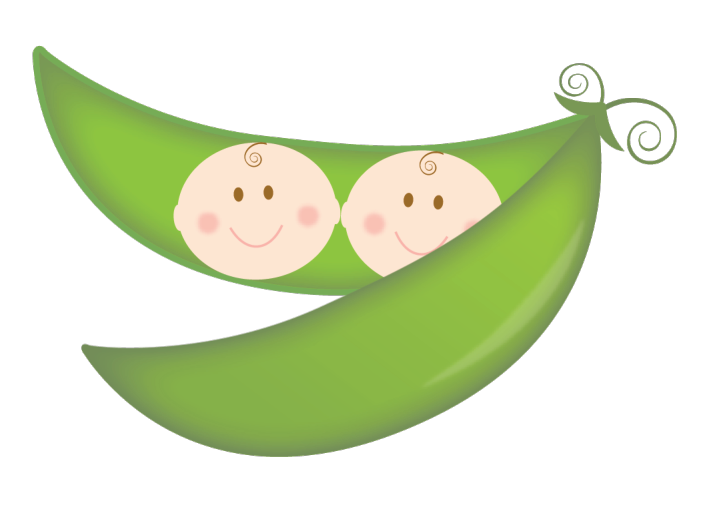 I am grateful to Jennifer and Devin Hanson for giving me permission to add their birth story to our Birth Story Archive.  Their generosity is premiering our first twin story.  They have an inspiring story that is a testament to faith and belief in your body, your coach and your birth team.
Jennifer was also kind enough to share some thoughts about Bradley Method® classes, care providers and life as a momma of twins.  Read our "virtual interview" below the links to her birth story.
The story of the Hanson twins begins with a momma of twins who wanted a natural birth and was ready to do whatever it took to avoid an induction.  Although their due date was October 10, 2011, since she was carrying twins, she was told they would be considered term on September 20, 2011.  I have great respect for her midwives at Valley Women for Women who allowed her to go "past due"...twice.
What would you do if you were 40 weeks plus four days pregnant?  You may have seen this already…if not, try this if you can…I know I would have a hard time accomplishing this not pregnant!
Momma went into labor naturally two days after their labor dance, and here are links to her birth story. 
Link to Part 1 The story of their twin sons' birth starts with the account of her labor at home and then at the hospital…
"After many months of preparing and learning (using mainly the Bradley Method®), we were able to achieve the natural, unmediated childbirth that we had hoped for. We had a beautiful, peaceful labor and a delivery that can only be described as "dramatic" but one which God's hand of protection was completely involved in every step of the way. We also have to thank our incredible team of nurse-midwifes who took such wonderful care of us during the pregnancy and allowed us to let the twins come when they were ready (which happened to be 6 days past their estimated due date) and encouraged us to still go for a natural birth, even though Isaac was breech until around 38 weeks (when he turned on his own). Truly, I can not say enough positive things about midwife care - personal, encouraging, sensitive, relaxed and fun. I've honestly missed those ladies since we've had the twins - something I would never say about any other health care provider I've ever had. "
Link to Part 2 Their birth story continues with the account of her natural delivery despite a trying second stage:
"While my labor was calm and peaceful, with me being completely in-tune with my body and in-control of what was happening to me, the delivery was chaotic and stressful, with me being so distracted that I couldn't even tell when contractions were happening. I felt out-of-control to the point of panic at times. It was not at all what I had envisioned when I pictured the delivery of my sons, however I believe it would have been far worse had our midwife Belinda not stepped in to fight for us amidst the chaos of doctors and hospital politics. (I should mention here that the OB practice we went with offered something called "collaborative care" with twins. We were to be cared for and delivered by midwives, but a doctor would be available should an emergency arise.)"
SPB: What did you take away from The Bradley Method® classes that helped you in your birth?
JH: I think what I took away from the Bradley® classes was confidence that what I believed (that my body was designed to birth children) could line up with reality, even in a hospital birth. And that I had the right to advocate for the kind of birth I felt was best for me, my husband and our twins.
SPB: What did your husband-coach feel was the most important lesson he learned?
JH: Devin read a number of chapters in Ina May's Guide to Childbirth, which he felt was very helpful. The Bradley® classes reiterated what he had learned from the book. However, I felt going to the classes together helped me feel more confident in him as a coach and helped bring up some good conversations about "How will we handle ______ during the labor/birth/recovery."
SPB: Based on your experience, what advice would you give to pregnant women who are looking for a care provider?
JH: I would encourage women to find a midwife or a care provider that has CNMs working for them. We were so encouraged and supported by our midwives. They helped to build our confidence and helped us navigate the "politics" we dealt with because we were expecting twins and wanted a 100% natural birth. Now that the medical bills are rolling in from the hospital, I would also recommend hiring a midwife out-of-pocket and birthing at home or at a birthing center, it is very likely to be cheaper (and less stressful than the hospital!!) This is what we plan to do next time around.
SPB: How is life with the twins?
JH: Life with twins is... a lot of work, but also a lot of fun. Weston and Isaac are adorable and I love being their mom. We get lots of attention when we go out, which took some getting used to. But now I've learned to be gracious, patient and polite to all their admirers and can enjoy it when people stop us. What's funny is that when I'm out with just one of the twins I get zero attention and now that feels weird. They are such sweet babies. In fact, as I'm typing this I can hear Weston waking up and laughing/cooing to himself - he is a big time morning person and it brightens my day so much to start the morning with his cooing and smiling. Isaac kinda hates waking up, but once he's awake he showers me with morning smiles too.
Many thanks to the Hanson family for making their inspiring story available to breech mommas, twin mommas and natural birth mommas across the world wide web and for allowing is to link to it.  We wish the Hansons all the best as they continue their journey together as a family.  Weston and Isaac, you are very blessed young men.
To read more of Jennifer's writing, you can visit her blog:
Do you have a birth story you would like to share? 
Please contact me at
[email protected]
if you would like to share your recollections for our Birth Story Archive.
Disclaimer: 

The material included on this site is for informational purposes only.
It is not intended nor implied to be a substitute for professional medical advice. The reader should always consult her or his healthcare provider to determine the appropriateness of the information for their own situation. This blog contains information about our classes available in Chandler, AZ and Payson, AZ and is not the official website of The Bradley Method®. The views contained on this blog do not necessarily reflect those of The Bradley Method® or the American Academy of Husband-Coached Childbirth®.
We are now enrolling for our Spring Series
March 5, 2012 to May 21, 2012
For more information or to register, please call us at 602-684-6567 or email us at
[email protected]
We had the pleasure of hosting a class reunion at the beginning of August for the families that we taught in the Spring of 2011.
Here is first installment of one of the birth stories we heard that day.  Chelsey and Bryce share their experience in today's video segments.
Below you will find an explanation from Chelsey about what they liked about the classes and the class information that they found useful during their labor and delivery.
We were so happy to meet their healthy young man, Brody!  They made the best of their scheduled induction and ended up with the goal we emphasize throughout the class series: Healthy Mom, Healthy Baby.
Our Bradley Method® Class Experience
~ By Chelsey Bloomfield
The Bradley® classes really laid the foundation for a positive birth experience for us!
We started out not knowing the slightest thing about the whole birthing process... In fact I tried to avoid thinking about what would inevitably come so that I wouldn't be scared or freaked out by it. We were looking into getting a doula because I was terrified of the whole doctor and medical aspect of it, and I was scared that I would get pushed into doing something that I REALLY didn't want. I started looking into which birthing classes I wanted to take because I am a very education oriented person and we figured that it would help put some of my fears to rest. When we were comparing prices we realized we could only afford one thing, a doula vs childbirth classes... and when we signed up for the Bradley Method® classes I knew we had made the right choice for us!
The Bradley Method® outlines from the very beginning how to prepare your body for natural childbirth. I loved that the nutrition and exercises were a central aspect of the classes. Other classes merely focus on teaching you breathing techniques or ways to relax during labor, rather than preparing your body and mind for the entire process ahead of you.
I also loved the background information on what is happening to your body throughout pregnancy and the different stages of labor!!! By understanding what to expect, and how the entire process worked; that information really put my mind at ease.  I felt calm and prepared when I was in the hospital because I knew how the natural process worked and everything my body was going through.
During Labor we really used all of the relaxation techniques.  I specifically found massage, deep breathing, and mental relaxation the most helpful.
The abdominal breathing was the most useful because it gave me something else to focus on instead of the pain or pressure, and it really put me in this state of total relaxation that is quintessential for natural labor.
Also during labor, we relied heavily on the things we covered in Class 8 when we discussed variations and complications.  Since we ended up being induced and having other complications due to my high blood pressure, it was nice to have the tools and understanding to make the right decisions for us, so that we could end up with a healthy mom and a healthy baby.
In the end it all turned out well! The Bradley Method® gave us all the tools we needed to be able to communicate and work together as a team to bring our baby into the world.
My notes on Chelsey & Bryce's Birth Story
I want to thank Chelsey & Bryce for agreeing to share their birth story out on the internet.  I was especially touched by her praise of her husband when she talked about how she couldn't have done it without him.  That is the true testament to their teamwork and we are overjoyed when we see a couple bond over such a moving life experience.
A comment about inductions...and I will state, as per the disclaimer below:  I am not a medical professional, this is NOT medical advice.  What follows below is simply my anecdotal observation about inductions after teaching several couples.
As I have written in a previous post, there are many factors that go into determining your estimated
due date
.  So far, three of our couples have been induced.  Of those three, one ended up in a cesarean birth, while the other two did have a vaginal birth.  In listening to their birth stories, I am starting to think that inductions only progress to a vaginal birth when the body is already SO close to starting labor, that the medical intervention serves to "push" mom into a process that was almost ready to start. 
In reading other internet sources on the subject, it seems that other natural childbirth bloggers and/or websites have come to the same conclusion.  As we teach our students: research, research, research and ask questions when your care provider suggests that you interfere with the natural process.  There are no guarantees that what they are asking you to do will work, so if you do decide to go forward with an intervention or procedure, make sure you do so with true
informed consent
.  Your care provider is not a "mean" or "evil" person - they want a healthy baby for you, too.  It is understandable that their practice history or medical malpractice insurance may skew their approach, however, give them the benefit of the doubt and work together to have the outcome everyone wants: Healthy Mom, Healthy Baby.
Onto another part of their story, this couple did a couple of things that were key to their mostly-natural labor...First of all, Chelsey slept!  Never underestimate the power of sleep in aiding you to physically, mentally and emotionally navigate your labor.  The first thing she did after they induced her was get a good night's sleep - they didn't pay attention too soon.  Yeah!!

The second thing they did well:  they handled the "failure to progress diagnosis" brilliantly.  As you will hear in part two of the video, Chelsey's cervix held steady at a "4" for most of the time after their induction although her contractions kept increasing in intensity.  Once she passed the "5" mark (cervix is half-way to the point of being open enough to push), she progressed from a "7" to a "10" in less than two hours, and they were happily holding their baby in their arms 25 hours and 44 minutes after their induction started.
I was very impressed with this couple's ability to communicate with each other.  Their knowledge and confidence in the natural process allowed them to progress to their epidural-free birth because they were successful in getting their birth team behind their choices and supportive of minimal interventions and vaginal exams.  They also invited Chelsey's mom to be their assistant coach, and she was able to reassure them that based on her own birth experiences, Chelsey's body was working and that they would be meeting their baby sooner than later despite the staff's concern that Chelsey was not progressing.
Great job, team!!

Disclaimer: 
The material included on this site is for informational purposes only.  It is not intended nor implied to be a substitute for professional medical advice. The reader should always consult her or his healthcare provider to determine the appropriateness of the information for their own situation. This blog contains information about our classes available in Chandler, AZ and Payson, AZ and is not the official website of The Bradley Method®. The views contained on this blog do not necessarily reflect those of The Bradley Method® or the American Academy of Husband-Coached Childbirth®.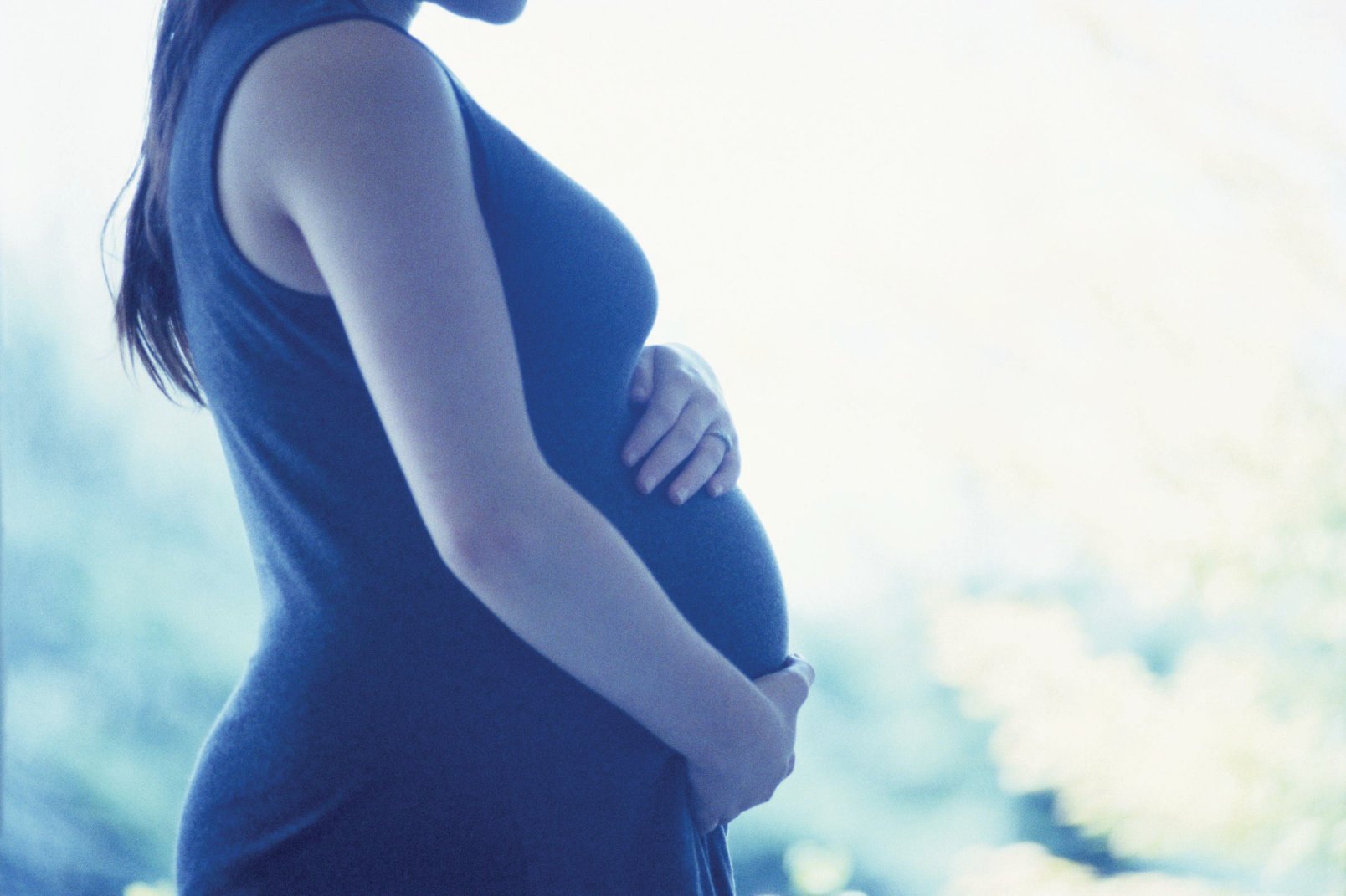 So your due date came…and went…what do you do now? 




One of Dr. Bradley's sayings was, "It's Not Nice To Fool Mother Nature".  There is a whole chapter of his book, Husband-Coached Childbirth, devoted to that topic, in which he talks about the concerns he has with trying to rush the process.




Did you know your due date was, at best, an estimate?  Did you know that only 4% of babies arrive on their actual due date?  There is no hard and fast rule for when your baby is going to make his or her entrance.

There is not a calendar or a PDA in your uterus with an alarm that will ring telling them that it's "go time."




The current way of estimating your due date is based on a model that is 181 years old.  A doctor named Franz Carl Naegele who was an ordinary professor and director of the Lying-in Hospital in Heidelberg, Germany devised this method of estimating due dates.  He published it in a "Textbook for Obstetrics", intended for use by midwives, in 1830. 




During the infancy, if you will, of obstetric medicine, one person published that a woman's due date was going to be approximately 280 days, or 40 weeks, after the date her last menstrual period.  This was not based on empirical evidence, but rather on a common belief of the time.




There is a more recent Harvard study published in June 1990 edition of the medical journal Obstetrics & Gynecology that we give to our students on the first evening of class.  It is a retrospective evaluation of pregnancies between April 1, 1983 and March 31, 1984.




The conclusion of that study was that the median estimated due date for primiparas (first-time mothers) should be 8 days later than Naegele's rule, and that multiparas should have an estimated due date that was 3 days later than Naegele's rule.  Per their study, if you are 41 weeks as a first-time mother, your baby might just be arriving to the point when he or she is ready to be born.




We ask our students to do a couple of things on the first night of class.

First of all, The Student Workbook asks them recalculate their due date.

We ask them to think about considering that new date of 41 weeks and 1 day as their "due date".  We then encourage them to start saying they have an "estimated due date" or a "due season" to take some of the pressure off of themselves and their bodies.  The reality is that your baby is going to come when your body and your baby decide to start labor, and not a moment sooner.




While no one who is or has been pregnant wants to tack on an extra eight days when they are feeling big, uncomfortable, hot and ready to be done with pregnancy, you just never know when your baby is going to arrive.  Giving yourself eight extra worry-free, stress-free days might be the best thing for you if you happen to be one of the moms who will go past her 280-day due date.




WHY DUE DATES ARE AT BEST, AN ESTIMATE

It is assumed that most women ovulate on day 14 of their menstrual cycle.  If you ask anyone who has had a difficult time conceiving, they will tell you that this is not always true.  Some women ovulate as early as day 11, and some as late as day 21.  This makes for as much as a two-week difference when estimating a due date.




There is a second variable: when was the egg fertilized?  Did you know sperm could live in a woman's body for seven days?  We found this out the "baby way" with our third child.  Just when we thought we had stopped trying to avoid another summer pregnancy, surprise – I was pregnant!  I joked that Bruss had bionic sperm until I discovered this little fact.  Oops.




So back to the point: Once the egg is released, it lives 12-24 hours, but sperm could live for seven days.  When do they meet?  Only your baby and your body know, and they are not telling.




Here is the third variable:  Once the egg is fertilized, it could take anywhere from 6-12 days after you ovulated to implant.  Until it finds a home in the uterus, cell division is on hold.  (If you think about how IUD's work, they make the uterus inhospitable for implantation, therefore it makes it highly unlikely you can establish a pregnancy with a fertilized egg.)  So, if your fertilized egg does take twelve days to implant, now you have more time to add on to your estimated due date.




There is the also fact that all babies are not created at equal rates of development.  There are certain milestones in gestation that doctors expect to find, however, not every baby is going to develop at the exact same rate.  Nature's bell curve deems that some babies will be ready early, the majority of babies will be ready around their estimated due dates, and then some of the babies will be ready after their due dates.  Once upon a time, a pregnancy was considered to be"normal" if a baby was born between 37-42 weeks of gestation.





With so much variation in the actual process, it is so hard for me to watch moms go past their due date and wonder if their baby's are going to make it without having to be induced.  As with all things pregnancy, there is no perfect rule.





There are times when a care provider will start to be concerned because either mom or baby starts to show signs that they are not physically handling the prolonged pregnancy.  If and when we are faced with this possibility, it falls on us as parents to make an informed decision about how to go forward when faced with that situation.




There is also a condition called "postmature".  It could be as simple as an error in estimating a due date, in which you could negotiate for time if mom and baby are doing well.  True postmaturity means that a baby is seriously ill: the placenta or mother are not supplying the baby with needed nutrients, the baby's skin is loose, the baby starts losing weight, the subcutaneous fat layer is gone and the baby looks like an old, dying person.  You can see that there is a cause for real concern in this situation.  It is very rare, however, no care provider wants to be the one who waited too long and then has to be the one to deliver a stillborn child.  And no parent in their right mind would intentionally harm their baby...hence the ever-so-important questions arise and it is so vital that we weigh all our options carefully.




WHAT YOU MIGHT CONSIDER

If you find yourself going past your due date, there are several options you might consider.  We encourage you and your coach to have these conversations with each other and your care team before you are faced with making an emotional decision.  Talk about these options well in advance of your estimated due date when you are calm, under no pressure to make a decision, and you still have time to research different options and induction methods should they become part of your care plan.




If your care provider is a midwife:

- If you are with a Licensed Midwife, you need to find out what the state law says about what her practice parameters are.  Here in Arizona, midwives can only deliver babies born between 36-42 weeks of gestation.

If you are baby is born early or later than that, you need to think about a "Plan B" option now before it becomes a critical decision.

- If you are under the care of a Certified Nurse Midwife practicing under the umbrella of a doctor's office, you need to discuss whether or not her practice will allow her to care for you past 42 weeks gestation, or how your state's laws applies to their care situation.




If your care provider is a doctor or doctor group:

- Stay healthy and low-risk so more options are available to you.

- You could show the Harvard study to your care provider and see if they will agree to give you an extra two weeks past the 41-1 date, based on the fact that your due date might have been estimated incorrectly.

- You could find and change your care to a care provider who is willing to give you more time than your current provider.  Bradley teachers are a great resource, as are any relatives or friends who have been in your situation.

- You could negotiate to do fetal movement counts, non-stress tests or biophysical profiles on a schedule you and your care provider agree to, and agree to consider interventions if you or your baby starts to show signs of stress.




WORKING WITH YOUR BODY

- You could try drug-free, non-consumption methods such as nipple stimulation, thumb sucking, or other acupressure massage points that stimulate the production of oxytocin, the same hormone your body produces to cause contractions. (Discuss with your care provider.)

- Sexual intercourse could help – semen contains the natural prostaglandins that medicine tries to mimic with the prostaglandin inserts used to ripen the cervix.  (Discuss with your care provider.)

- You could do some focused meditation and connect with your baby, encouraging him or her that you are ready for them and that you are waiting to meet them.

- You could continue with staying well nourished and getting plenty of rest so that when the day does arrive, you are rested and ready instead of tired and stressed.




INDUCTIONS AND INTERVENTIONS

There are many different ways to try to "speed things along" that are stimuli by application or consumption.  I am not going to comment on them because I do not want to bias you or be interpreted as giving you medical advice.  I will refer you to Husband-Coached Childbirth by Dr. Bradley or Thinking Woman's Guide to a Better Birth by Henci Goer for you to do your own research.




It's up to you and your coach to draw your own conclusions about which of these you would consider and in what order you would place them on your list of things to do.  I list them in alphabetical order:

- Acupunture

- Amniotomy (artificial rupturing of the membranes)

- Castor Oil

- Enema

- Herbs

- Mechanical Dilators

- Oxytocin

- Prostaglandin E2 inserts

- Stripping/sweeping of the membranes

- TENS machine




BEST WISHES

I hope and pray that if you are reading this, you are doing so to gather information instead of reading it as one of your last resorts looking for answers.  There is no right or wrong answer, just the one that works best for your peace of mind and for the best outcome anyone could want: Healthy Mom, Healthy Baby.




If you are looking at this because you are facing tough decisions, do not hesitate to drop me a line (

[email protected]

) and ask us to pray for you.  I am a believer in the power of prayer, and we will add our prayers to yours and ask that God's will be done for you and your baby.







Disclaimer:

The material included on this site is for informational purposes only.

It is not intended nor implied to be a substitute for professional medical advice. The reader should always consult her or his healthcare provider to determine the appropriateness of the information for their own situation. This blog contains information about our classes available in Chandler, AZ and Payson, AZ and is not the official website of The Bradley Method®. The views contained on this blog do not necessarily reflect those of The Bradley Method® or the American Academy of Husband-Coached Childbirth®.







References:

Husband-Coached Childbirth, Dr. Robert Bradley, 2008, pgs 16-42




Thinking Woman's Guide to a Better Birth, Henci Goer, 1999, pgs 49-74




Obstetrics & Gynecology, Vol. 75, No. 6, June 1990, pgs 929-932




The Bradley Method® Teacher's Manual, 2010, page 120




http://www.americanpregnancy.org/gettingpregnant/understandingovulation.html




http://www.transitiontoparenthood.com/ttp/parented/pregnancy/duedate.htm

0

/