...celebrating every swee​t pea their birth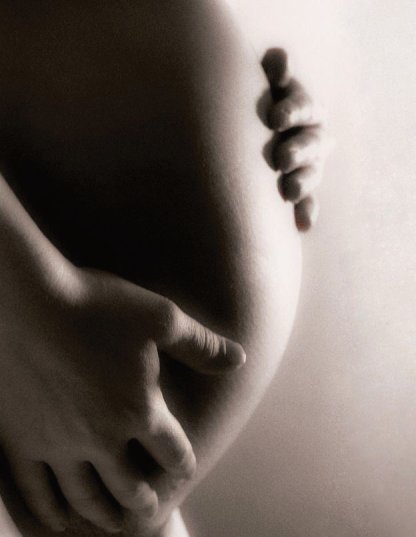 This was in posted April 2012 - updated April 2016
Uterine rupture is a topic that came up when I was pregnant with Otter that I was not ready to allow into my consciousness until she was safely in our arms.  After enough time had passed and we have proven to ourselves that homebirth can be a safe option when a person is healthy and low risk, I am ready to write about it.   
I gave Stephanie Stanley, former facilitator of the East Valley ICAN group, byline credit for this because I am using her research from a uterine rupture presentation she did at a meeting for my post today.  ICAN, the International Cesarean Awareness Network, is a non-profit organization that strives to improve maternal-child health by preventing unnecessary cesareans through education, providing support for cesarean recovery, as well as educate about Vaginal Birth After Cesarean (VBAC) and options for what is called a "gentle cesarean" where the event is honored as a birth even though it's via a surgery.  ICAN's goal is to see a healthy reduction of the cesarean rate that is patient-driven.  By providing education and support, they hope that more women making evidence based, risk appropriate childbirth decisions will lead to an overall reduction in the rate of cesareans performed.   
Uterine rupture seems to be the leading reason why care providers are hesitant to allow a mother to have a trial of labor (TOL) after a previous cesarean.  In Arizona, a licensed midwife or certified professional midwife can attend a homebirth with a mom who is striving to have a VBAC only if the mother meets certain criteria. 
Arizonana for Birth Options
 is leading a grassroots efforts to change this so that as per the ICAN vision, women living here can make evidence based and risk appropriate decisions.  They want all options to be available: for a hospital birth if mom feels that is the best option, or a homebirth if both mom and midwife agree that they are a good candidate for VBAC.   
Uterine rupture is defined as an anatomic separation of the uterine muscle with or without symptoms.  What this means for baby is that the uterus ceases to function as a sealed protective container from the rest of the blood and organs surrounding the baby.  The function of the placenta and umbilical cord may also be compromised.  Mom is subject to blood loss and shock.  A decision also has to be made about repairing the uterus or performing a hysterectomy.   
Another term used when talking about uterine rupture is "dehiscence".  A dehiscence is the splitting or incomplete opening of the cesarean scar.  It can happen without complication for mom or baby and sometimes it is only discovered after the delivery.  It is also called a "window" by some care providers.   
As it turns out, while uterine rupture is a consideration when you are preparing for a birth after a cesarean, it's not the only one your care provider should be having a conversation about. You can read
THIS
post to see where the risk for uterine rupture falls in comparison to other risks of pregnancy and labor. 
So what does the research say?   
Here is the overarching conclusion: anyone can be at risk, whether you have an unscarred or scarred uterus.  At most, your risk rate is 2%.  2 percent!  Why then is it that this is such a big deal?  I believe it lies with the potentially devastating circumstance a family will find themselves in if the uterus does rupture.  While 98% of the population may have a successful VBAC, the worst case scenario of a uterine rupture is the loss of the baby and possibly a hysterectomy for mom which makes future pregnancies impossible.   Another point to ponder is that the statistics listed below are close to other statistics for labor emergencies, such as placenta accreta, placental abruption, miscarriage; for a longer list
click here
.   
Statistics for the risk of uterine rupture – see links at the end of this post for references: 
 VBAC: .5% - .7% 
 VBA2C: 1.7%  (vaginal birth after 2 cesareans) 
 VBAMC: 1.2%  (vaginal birth after multiple cesareans) 
 Previous VBAC: .4% - .5%  (if you had a previous successful VBAC) 
 VBAC + Augmented labor:  .9%  (stats for first attempt) 
 VBAC + Induced labor: 1%  (stats for first attempt)   
The risk factors when considering whether or not to do a trial of labor after a cesarean are: 
 The type of scar you have: the most favorable is a low transverse scar.  Classical T-shaped scars, vertical scars or high uterine scars are said to have a higher risk of rupture.   
 Induction of labor using cervical ripening agents, i.e., Cytotec, Cervidil: the prostaglandins that soften the cervix may also soften the scar tissue.  In addition, ripening agents can cause uterine hyperstimulation, meaning contractions that are much more intense and frequent than the uterus is designed to withstand in the course of an unmedicated labor.   
 More than one cesarean: as you can see from the statistics above, there is a slight increase of risk.   
Among factors that are disputed in medical literature are: 
 - Age of mother: if a mother is over 30 she may be considered at higher risk for uterine rupture. 
 - Obese women 
 - Size of baby: more than 8 pounds, 14 ounces 
 - Post-term baby: 40+ weeks gestation from last menses   
To compare, here are the stats and risk factors for an unscarred uterus:   "The normal, unscarred uterus is least susceptible to rupture. Grand multiparity, neglected labor, malpresentation, breech extraction, and uterine instrumentation are all predisposing factors for uterine rupture. A 10-year Irish study by Gardeil et al showed that the overall rate of unscarred uterine rupture during pregnancy was 1 per 30,764 deliveries (0.0033%). No cases of uterine rupture occurred among 21,998 primigravidas, and only 2 (0.0051%) occurred among 39,529 multigravidas with no uterine scar. 
A meta-analysis of 8 large, modern (1975-2009) studies from industrialized countries revealed 174 uterine ruptures among 1,467,534 deliveries. This finding suggested that the modern rate of unscarred uterine rupture during pregnancy is 0.012% (1 of 8,434). This rate of spontaneous uterine rupture has not changed appreciably over the last 40 years, and most of these events occur at term and during labor. An 8-fold increased incidence of uterine rupture of 0.11% (1 in 920) has been noted in developing countries. This increased incidence of uterine rupture has been attributed to a higher-than-average incidence of neglected and obstructed labor due to inadequate access to medical care. When one assesses the risk of uterine rupture, this baseline rate of pregnancy-related uterine rupture is a benchmark that must be used as a point of reference." 
If you choose to have a VBAC, or realistically for any woman in labor since the statistics show she has a slight risk, here are the signs that may help you recognize that a uterine rupture is occurring or may have occurred: 
 - Excessive vaginal bleeding 
 - Extreme pain between contractions – these may or may not be felt through an epidural block, though due to severity of pain it's possible they may be felt 
 - Contractions that slow down or become less intense 
 - Abdominal pain or tenderness 
 - Baby's head moves back up the birth canal 
 - Bulge in the abdomen, bulge under the pubic bone, or pressure on the bladder where the baby's head may be coming through the tear in the uterus 
 - Sharp onset of pain at the site of the previous scar 
 - Uterus becomes soft 
 - Shoulder pain 
 - Heart decelerations in the baby 
 - Maternal tachycardia (rapid heart rate) and hypotension (low blood pressure)   
 If you have a true uterine rupture, then an emergency cesarean will be required.  A Chandler doctor told the ICAN group that the care provider has 5 – 7 minutes to get the baby out safely, although in reading for this post I saw
some estimates
as 10 – 37 minutes.    
According to a 2010 National Institutes of Health study, there have been no maternal deaths in the US due to uterine rupture. Overall, 14 – 33% will need a hysterectomy.  6% of uterine ruptures result in perinatal death, and for term babies this risk was put at less than 3%. **   
 If you do have a uterine rupture, it will have an effect on your future pregnancies.  Each cesarean a mother has increases the risk for future complications of cesarean surgery.  If you have a hysterectomy, you will not be able to carry any more children.  In today's medical climate, a uterine rupture will most likely result in all future pregnancies being delivered via repeat cesarean.   
 There are a lot of points to ponder as a new mom or as a mom considering a VBAC.  Our Bradley® mantra is: Healthy Mom, Healthy Baby.  We teach that as long as you make all your decisions with those two goals in mind, you are likely to make the choices that have a positive outcome for both Mom and Baby. 
 What are your thoughts on VBAC and/or uterine rupture?   
 **NOTE: Stephanie's presentation called out these statistics as inflated as the Landon study (2004) included women who had pre-labor stillbirths included in the statistics.  IN other words, women whose babies had passed away before labor and still delivered via VBAC rather than choosing a repeat cesarean were counted in the perinatal death statistics.  Please read Henci Goer's analysis for more information   
 Disclaimer:  
 The material included on this site is for informational purposes only.
It is not intended nor implied to be a substitute for professional medical advice. The reader should always consult her or his healthcare provider to determine the appropriateness of the information for their own situation. This blog contains information about our classes available in Chandler, AZ and Payson, AZ and is not the official website of The Bradley Method®. The views contained on this blog do not necessarily reflect those of The Bradley Method® or the American Academy of Husband-Coached Childbirth®.    

We are thrilled and honored to share a very special birth story today.  Our guest blogger, Cassandra is a newly minted mother of two - congratulations!!  Today she shares the story of Baby P's arrival. It is the complete opposite of last week's marathon labor birth story. She and Baby P definitely had a different path!
Baby P is baby #2 for our family; you can read my son's home birth story from 2012
here on the blog
.
I have been 
blogging about certain aspects of my second pregnancy
on
Sweet Pea Families
over the course of the last few months; fears, affirmations, newborn essentials, and most recently
musings over my labor
, what it would be like and who would be there. I had grand visions of a coming together of many women in the late afternoon or evening, laboring peacefully in the birth tub with plenty of laughter and wearing the cute new bra and panty set I purchased to look nice for the photographer that would be there. My daughter would definitely be born in the water since coincidentally her brother, even though we were in the tub, was born over the water. But, as it turns out (again!) babies decide things for themselves and we, as mothers are simply a vessel for whatever their life holds for them.
My son was born at 43 weeks 3 days from my LMP. Dates were ambiguous due to irregular cycles and lack of ultrasounds, but with no vernix, long fingernails and an aging placenta at birth he was definitely a longer cooked baby. Going that far past my "due" date was definitely an emotional time: not knowing what to expect as a first time mom, worrying, comments from family/friends/strangers, etc. etc.
Baby #2 was surprisingly conceived after my first cycle at 25 months postpartum. I got a positive pregnancy test on cycle day 30 and a twelve week and then twenty week ultrasound both matched up with my LMP due date. So, this time was different, we knew! It was always in my mind that maybe I just cooked babies a little slower than most but as the pregnancy progressed I didn't really think there was any way I was going to go past my due date. I was so cramp-y this time, so much more pressure down low, so much more active, I had a completely different lifestyle chasing an almost 3 year old every day than during my first pregnancy.  But alas, my due date came and went and then a whole other week passed. At 41 weeks I was having doubts about the baby coming out any time soon and really just couldn't believe I had gone so far again. 
At 41 weeks 1 day, a Monday, I was feeling good and talked with my midwife about just waiting it out another week and seeing what the weekend held. At 41 weeks 2 days, Tuesday, I was totally done being pregnant. My son and I had a great, exhausting day that day. We played at home, went grocery shopping, had a coffee and muffin date and met with a friend at the park to play in the sunshine for 3 whole hours. We came home and made dinner and he stayed up past his bedtime while my midwife came over for our weekly appointment. We chatted about the risks of the pregnancy progressing past 42 weeks, how we (my husband and I) each felt, what natural induction methods she likes to use and ultimately I decided I really just wanted a membrane sweep right then.
I had one with my son that resulted in losing my mucus plug and then starting labor two days later and I was ready. It was the night of a super new moon and I finally felt at ease to try and do something (at this point we weren't employing any kind of help labor start tactics). If my baby and body weren't ready I trusted that nothing would happen anyways and we would continue waiting.
We were done with the sweep around 7PM with caution from my midwife that there could be spotting and cramps during the night, all totally normal and to try some nipple stimulation if I wanted. My son went to bed and my husband and I settled in on the couch for some Netflix while I hooked up to my breast pump for exactly ten minutes. We went to bed shortly after as we were both really tired from a long day and I fell asleep pretty quickly. I felt cramps on and off through the night in a very sleepy haze, my son slept horribly and was crying most of the night but thankfully my husband was comforting him and I spent most of the night able to drift in and out.
I woke up at 6:40AM and had what felt like bad period cramps, sharp, painful cramps super low in my pelvis that went away very quickly. I wondered if I should still be having cramps 12 hours after the sweep (?) and hoped they would go away soon. I got up to go to the bathroom and brush my teeth and had lots of bowel movements. This used to happen to me every time I had period cramps so I wasn't surprised; and afterwards laid back down to try and sleep some more until my son woke up. 
He was up a little bit after 7AM and I was still having the cramps so I text my husband around 7:15 and asked if he could come home for a little bit to be with our son until these cramps went away. I was fine in bed but T was asking for breakfast, etc. and I just felt icky and wanted to stay resting. He didn't respond so T and I read books in bed and then looked at photos on my phone. Around 7:45 I was still having them so I called my husband (he hadn't seen the texts) and asked him if he would just come home from work for a little bit. T and I stayed in bed cuddling, goofing off, laughing and watching videos of him on my phone. 
Around 8:30AM my husband finally walks in just as I was about to call him again, he had brought breakfast and I was so happy because I was starving! I used the opportunity to finally get up and go to the bathroom again and the cramps were still coming, fairly frequently and kind of radiating down and out into my pelvis. Definitely still cramps though, did not feel anything like a "contraction". We decided to call the midwife as she emphasized calling her as soon as I suspected anything since my son was born fairly quickly after active labor began. 
I dialed her at 8:37AM and left a message. She instructed on her voicemail that if she didn't call back in 15 minutes to call our other midwife. Right afterwards I text our photographer, she has a son that she needed to make arrangements for so I wanted to give her as big of a heads up as possible if there was any chance I was going to be in labor today. "Hi it's Cassandra, I might be in labor today!" I told her about the sweep the night before and that I was just having cramps so I wasn't sure and I had called my midwife but was just waiting to hear back and that I would keep her updated. After that I came out of the bathroom and tried to lean into our hallway wall during one of the cramps to see if that alleviated the pressure, it didn't so I headed back to the bathroom. I was starting to think this was a membrane sweep gone horribly wrong and I had brought these insane cramps on myself and now who knew what was going to happen!  
I felt much better on the toilet. I would push down into the sides of the toilet seat during the cramps and kept having to pee or poo so it was better anyways. 15 minutes passed so I called our second midwife at 8:51AM. We talked for 8 minutes about what was happening (cramps, mucus tinged with blood, bowel movements) and I had two of the cramps while I was on the phone with her. She said she couldn't tell I was having them and it sounded like early labor stuff and to try and lie down and rest between them, eat something and to let her know when they seemed to undergo a change. So I got off the toilet and lay down in bed and asked my husband to bring me some pancakes. I was still so hungry and so happy to be eating, I had two bites and then another cramp came and I immediately needed him to take the food away from me. I also did not want to be lying down. There was NO way I could rest; so back to the toilet I went.
I listened to my husband and son playing a Frozen matching card game in the other room and was still trying to understand what might be happening to me. The cramps got stronger and I asked for a chair from the kitchen to put backwards in front of the toilet so I could drape my arms over the back and press into it during the cramps. At 9:17AM I had a cramp that left me shaking and immediately breaking out into sweat all over. This was intense! I text my midwife "Ok getting hot and sweaty and shaky. Can't rest" and she responded she was on her way. There was also a lot of blood after that and I finally knew this was definitely labor. 
Midwife called at 9:21 while she was driving and I couldn't even really talk to her. I text my photographer at 9:24 and said "Ok def in labor. Midwife coming over now, 15 mins away." She wrote back that she would be over in about 15 or 20 minutes too! This was when I told my husband to start filling up our tub – it had been inflated and ready to go for weeks and he just needed to fit the cover on it and then add water.
I had wanted to alert my friends from
my blessingway
when I was in labor and now that midwives and photographer were out of the way I could finally let them know. I sent out a text to everyone in the group at 9:27AM that said "Baby's coming, send love – need it already <3" I remember trying to make sure that I included everyone and that I was trying to count the names and count the girls in attendance and it was hard for me to concentrate, but I did get everyone! The responses were just starting to come in when my midwife walked in about 9:30AM. 
Just before then I was starting to get worried about continuing to do this on my own as my husband was tending to the tub and playing with our son so I was really happy to see her. She asked if I was pushing and I was kind of caught off guard, pushing!? No way, what? I was definitely not pushing! Then another wave came and AH! There was a head! I was pushing!? I half yelled out that I was pushing and she asked if I could feel the baby's head. I said no but then I barely reached up and the head was right there. She told me I needed to get off the toilet, which was seriously the last thing I wanted to do. She helped me down onto the birth stool where I tried to sit and then hold myself up against her but it was really unstable and I needed to get down. This entire time I could feel baby's head right there. When I got off the stool I felt her head kind of suck back up a little and wasn't sure where I was going or what I was doing but I heard hands and knees and I just kind of fell onto the floor in that position, head facing the corner, butt facing the doorway. This all happened in a couple of minutes and soon our photographer,
Kirsten,
walked in. She was greeted in the bathroom doorway to my bum and then a little bit of baby's head starting to come out.
On the next push I moaned out so loud and low, it didn't even really sound like me, I think this was the first noise I made the entire time. I was proud of myself that it was loud and low and not high pitched screaming (like I was with T). I knew I had to keep it that way and gosh the burning, ah! I literally just gave way to the burning, told myself it was happening and just feel it, don't fight it and then her head was out! I said I wanted the rest of her out, just get her out! but I knew that wasn't what I really wanted. Tearing so badly again was one of my biggest fears around labor and I knew this was the moment. My midwife told me to pant and I tried but couldn't really so I started just breathing shortly and blowing raspberries, I could do that and it calmed me down and gave me something to focus on while I just stayed in hands and knees with her head out. I heard my husband say something like oh my gosh eyes! A little nose and mouth, awww! I kept up my breathing/blowing and then all of a sudden her body was out!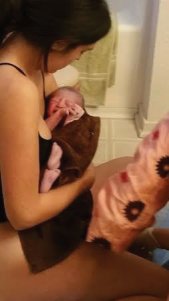 She handed her to me and I sat back on the bathroom floor and held her, it was 9:51AM. Not even an hour and a half from when my husband walked in the door with breakfast and our baby was here, so mind blowing.
I felt fantastic. I had so many emotions rush me all at once and I felt energized and ecstatic and it will definitely be engrained in my mind as one of the best moments of my life. I got up and walked to the other room to lie down in bed and seriously just could not believe how great I felt. T was right there in the doorway watching the entire time and once I got settled in bed  he climbed right up to touch and kiss his new baby sister.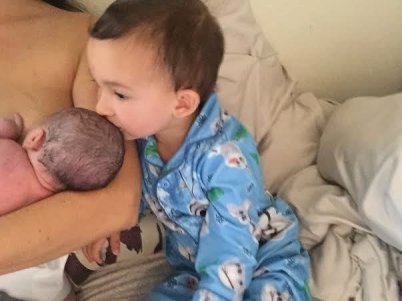 Needless to say the tub was not filled up enough for me to get in it once I had to get off the toilet and the pictures are not going to be anything like I had imagined. I did not get to diffuse my Serenity blend or light my beeswax candles or stare at the affirmation wall I had created in the bedroom, but I wouldn't change anything about it. So intense, but so quick and so perfect. It was a beautiful sunny day and after everything was cleaned up we all hung out in bed as a family of four watching movies, reading books and playing games and I couldn't have even imagined the amount of bliss I felt.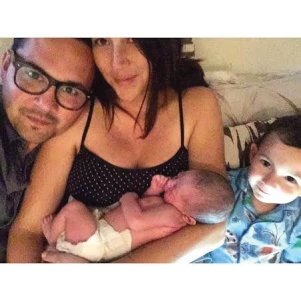 I needed no stitches, which literally made me want to jump up and down and cry out with joy and I have felt pretty great every single day since.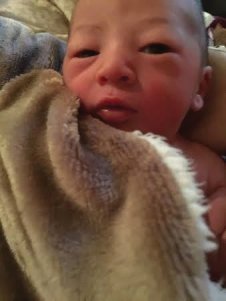 I learned so much from baby P's birth, there was not a single sensation that felt the same as my last labor and birth. Again, mind blowing. It was a great reminder to throw out any and all expectations I may have surrounding this little girl and being her mama, as we truly are never in control.
Congratulations, Cassandra, Eric, and new big brother T !!
Please leave us a comment - it will be moderated and posted. 
Disclaimer: 
The material included on this site is for informational purposes only.
It is not intended nor implied to be a substitute for professional medical advice. The reader should always consult her or his healthcare provider to determine the appropriateness of the information for their own situation.  Krystyna and Bruss Bowman and Bowman House, LLC accept no liability for the content of this site, or for the consequences of any actions taken on the basis of the information provided.  This blog contains information about our classes available in Chandler, AZ and Payson, AZ and is not the official website of The Bradley Method®. The views contained on this blog do not necessarily reflect those of The Bradley Method® or the American Academy of Husband-Coached Childbirth®.
Bruss and I would like to welcome Cassandra to the Sweet Pea Births Family.  She will be a regular contributor to the blog and you will start seeing her around the internet on our other social media platforms.  I am looking forward to sharing her areas of expertise with our students and readers.  Bienvenidos, Cassandra! ~KRB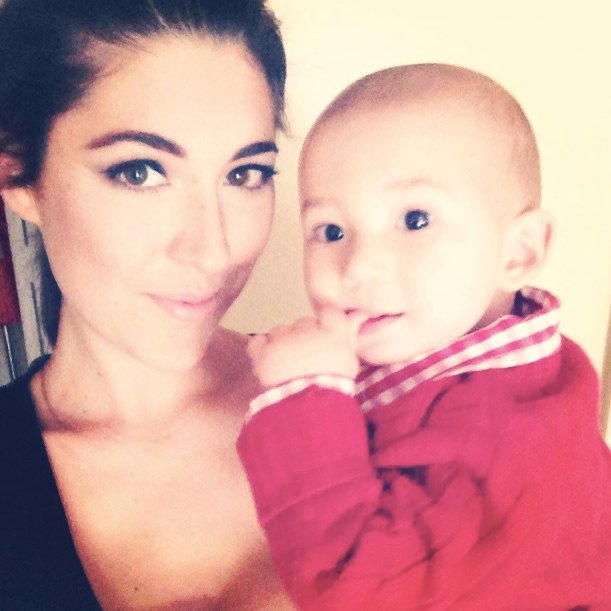 Hi, I am Cassandra Okamoto and I am a new contributing writer here at Sweet Pea Births! I thought I would tell you all a little bit about myself & then share my birth story, which just happened to take place almost exactly one year ago.   
I am wife to my wonderful husband, Eric, of four years, and mother to our one-year-old son. I quit my career in telecommunications finance at 34 weeks pregnant and have stayed home ever since. SAHM, wife, mother, all roles I am still struggling to understand, identify, navigate, and balance a year later.   
In 2009 I began a whirlwind adventure into all things nutrition, holistic healing, natural living, conscious consumerism, and sustainability, not only for our earth but also for us! This led me to obtaining a certificate in Holistic Nutrition from the Southwest Institute of Healing Arts in 2010 and exploring the world of healthy pregnancy and natural home birth before becoming pregnant in 2011. Now my days are filled with post partum/nursing nutrition, toddler nutrition, gentle parenting, and being the best facilitator to my son as he explores the world.   
My pregnancy was filled with tons of herbs/herbal tea, chiropractic care, yoga, massages, nutritious food, walking, weight training (until my due date!).  Everything progressed very normally.
At 43 weeks 4 days (according to the date *I* believed my baby was conceived), I woke up around 9:00 am and while laying in bed felt some slight cramps that were coming and going about every 5/6 minutes. I had no signs of labor up until this point and I knew this could last for days or even weeks so I just relaxed, read, and then got ready for the day. My husband was taking me on an afternoon date to see The Lorax!    
While I was getting ready they were coming a little stronger and by the time I met my husband at 1:00 pm, I was stopping for a breath at each one. I LOVED the movie but about an hour into it I just couldn't get comfortable during the contractions and I asked if we could leave so I could lie down (I still haven't seen the end of that movie!).   
We got home about 4:00 pm and I tried laying on the couch while my husband changed our bed sheets and made me something to eat.  That wasn't very comfortable and I settled in on the floor.
Around 5:45 pm I called our doula. I knew it could still be a very long time and didn't want her to come prematurely but wanted to give her a heads up so she could plan her night. She was on her way to teach a birth class which was from 6:30-8:30 pm and I told her to just come after! She had to run home and get her things and said it would probably take about an hour and I figured I could definitely go on like this for three more hours and 9:30 pm would be perfect. 
The bed was now ready so I got in, surrounded myself with pillows and tried to rest, but they were really coming now. I also had to get up and pee a lot, which was no fun. I felt the best lying down, I needed to be supported and just try and sink into the bed when a contraction would come. I tried the birth ball for one and I just felt so unstable without the support of the bed and pillows all around me. I would have some on the toilet though and would brace myself against the door; the support of the door and the toilet beneath was good too.
Around 6:45 pm they were more intense and hard for me so I started moaning through them, it actually really helped. I decided I needed to call our doula back and have her come now. I also called our midwife then to give her the heads up as I was definitely feeling this was the real thing and hoping to have my baby with us sometime the next morning.    
Our doula arrived around 8:00 pm, and I was so happy to see her. I was still in bed, surrounded by pillows and not opening my eyes – just moaning through each contraction. She set up the birth tub and it was super noisy but I didn't mind at all, during my contractions I was in my own world and although I would still have my eyes closed between contractions I could still hear and understand everything going on around me.
I am not sure what time it was when the first batch of hot water was in the tub but that is when I got in, it wasn't very deep but it was actually perfect. The water felt good. I got on my knees and laid over the side with my arms outside, I began to lose it a little in the pool. The contractions were so strong and honestly I wish I could describe how they felt but I can't, I couldn't really explain to my husband right after and by now I can't remember as vividly. They were HARD though, I got really scared that this was going to go on for hours and hours and hours and I knew I wouldn't be able to last that long. 
I kept asking my doula if she thought I had a lot longer left and she just kept telling me to focus on each contraction and not think about anything except that one. She held my hands and repeated "think about being soft and open in front of your baby" during the contractions and I did. I spread my legs out wide during each and thought about my cervix as butter melting away. Between contractions all I wanted to do was rest, I just wanted to lie down. I started sitting back in the tub during the breaks just to try and find some relief, even though it was more work to get back up as soon as I felt another contraction coming.
During this time I had a non-stop feeling that I had to pee. I would get out of the tub and go to the toilet but during contractions it started feeling so much better if I pushed like I was peeing. Our doula put a chux pad outside of the pool and I spent a couple contractions coming back from the bathroom leaning on the outside of the pool and pee would dribble out each time. She said a little bit of pee in the pool was fine and I was SO happy because it seriously felt so much better when I could do that during the contractions.
Somewhere in here I was asked if I wanted the student midwives to come hang out in the other room but I said no, surprisingly (for my worrisome nature) I didn't feel like anything was wrong and the only thing I was worried about was that labor was going to go on forever and I wouldn't be able to make it through.
I started feeling some spasms on the right side of my belly during three contractions and then at 9:55 pm my water broke! It was the wildest feeling ever, I really had NO idea what it was – it felt like a big gush and then bubbles coming out. I don't know if I made a weird face or something but my doula immediately asked if my water broke and then I knew what it was!
The very next contraction was a pushing contraction – it was the craziest thing I have ever felt. It was like my stomach was literally ejecting my baby out. It would happen about three times each contraction. It wasn't as "painful" as the other contractions but VERY overwhelming and honestly scary to me because it was SO strong and so involuntary – my body was doing it all without me and it was nuts! I don't think I actually pushed with the contractions for awhile, I didn't feel like I was doing anything – it felt like my body all on it's own. My doula told me to reach down and see if I could feel my baby and I could! His head was about half a finger inside.
After a few contractions his head was closer, and then I would feel it come down and go back up. It then started coming down and staying down, but during the break between contractions would go back up.   
My husband replaced my doula in front of me holding my hands during these contractions while she went behind me and put counter pressure on my back. It felt amazing, I didn't really feel that much pressure in my back/bum and I think it was because she was doing that. The beginning of a couple came without her ready and they were SO MUCH WORSE.
Our midwives arrived around 10:40 pm. They checked my baby's heart rate and it sounded good and I was relieved. I hadn't felt any movement from him and a couple of times it crossed my mind that maybe he wasn't ok or alive (I know that is awful but it was in my thoughts). Pretty soon I started feeling burning on the inside, then a couple more contractions later and I was feeling a terrible burning on the outside – I could reach down and feel my son's head RIGHT there.
I had felt something slimy sticking out of me earlier and my doula had checked me with a flashlight and mirror and saw that it was just part of my bag of waters. Our midwife noticed the same thing at this point and wanted to make sure she knew what it was, she couldn't get a good look with the flashlight so she told me I needed to stand up. I thought there was no possible way in the world that I could stand up even if I tried but somehow everyone helped me up, a contraction hit and my baby just shot/tumbled/fell right out, it was 11:20pm on March 7th, 2012.   
Later this week I will be sharing Part 2 so watch for it on Friday! In the mean time I would love to hear from you in the comments: where did you birth your baby(ies)? Was it what you expected or planned, why or why not?    
Please leave us a comment - it will be moderated and posted.  *I think* that the amount of traffic you so generously generate has led to a lot of spam posting.  In an effort to keep the spam to a minimum, I am taking the time to moderate comments now. ~KRB    
Disclaimer: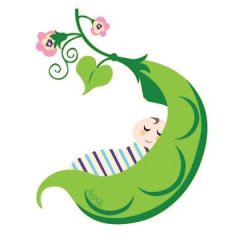 The material included on this site is for informational purposes only.
It is not intended nor implied to be a substitute for professional medical advice. The reader should always consult her or his healthcare provider to determine the appropriateness of the information for their own situation.  Krystyna and Bruss Bowman and Bowman House, LLC accept no liability for the content of this site, or for the consequences of any actions taken on the basis of the information provided.  This blog contains information about our classes available in Chandler, AZ and Payson, AZ and is not the official website of The Bradley Method®. The views contained on this blog do not necessarily reflect those of The Bradley Method® or the American Academy of Husband-Coached Childbirth®.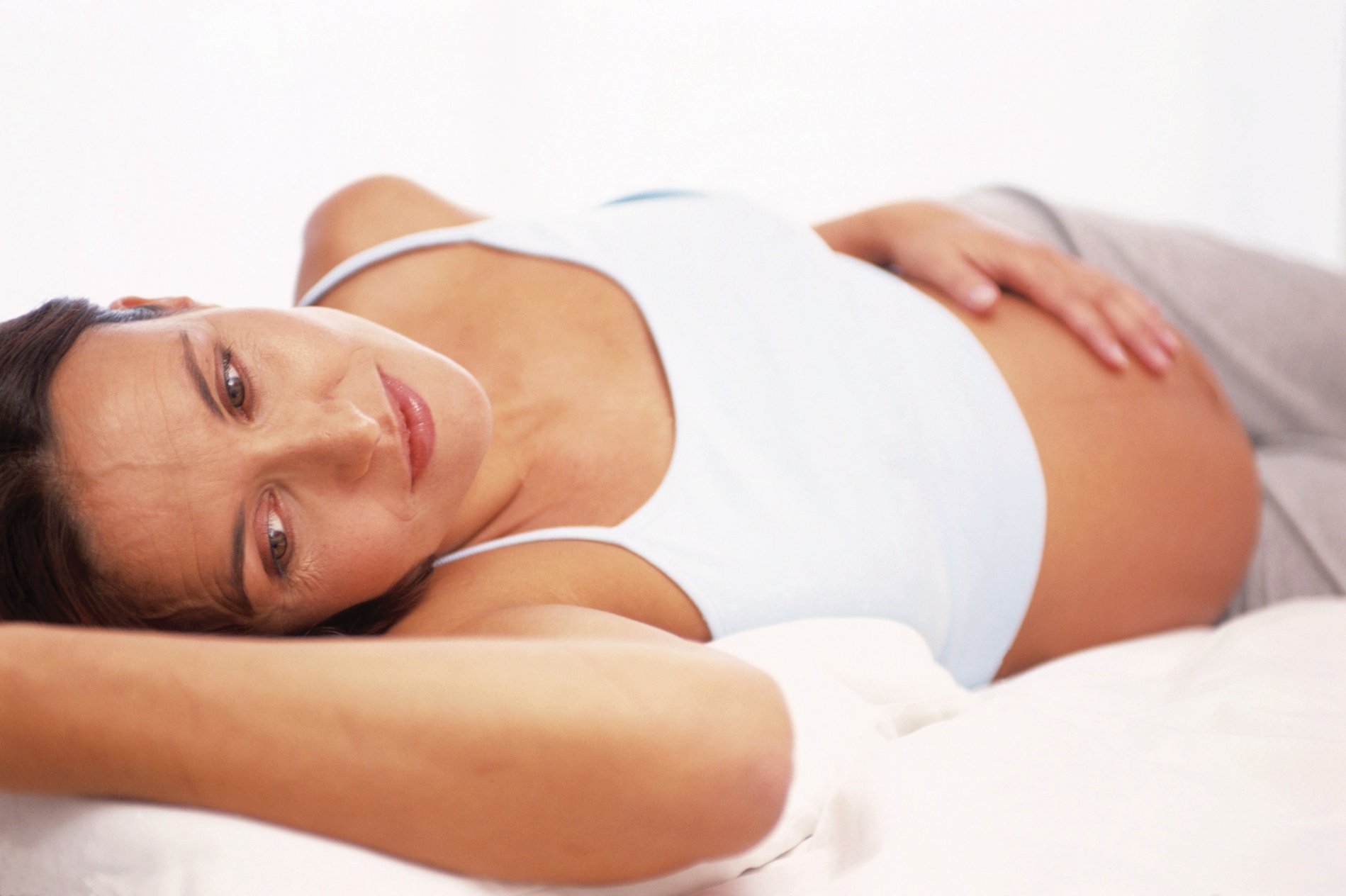 I got a desperate text this week from an alumni mom.  A mama in her circle heard these words from her OB, "Nothing good happens after 40 weeks," as a reason for her to schedule an induction.
All I could think, was, "WOW!" and how grateful I was that our care providers did not have that belief.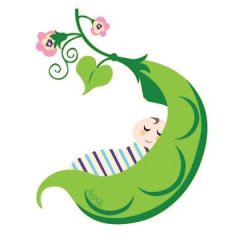 I want to preface this post by 
clearly stating that this is not medical information, nor am I medical professional.  What follows are consideration and discussion points for a couple who is thoughtfully weighing their options.

Here are two sites that do offer reputable information:
PubMed offers an ABSTRACT of a Harvard Study that questions the current method of establishing due dates.  Their study found that white, low-risk women delivered after their due date.  The median for first time moms (primipara) was found to be 8 days past the estimated due date.  Moms in their 2+ pregnancy (multipara) were 3 days past.
Childbirth Connection offers an evidence-based analysis of the concerns, methods and options available to birthing families when faced with the choice of induction.
As we say in class, your due date is not an expiration date.  So what might be going on with your baby and your body when your due date comes and there is still no sign of labor?  If you are having a
healthy, low-risk pregnancy
, there could be a variety of things happening that are still within the "range of normal".  If you believe that your body and your baby have their own timeline, here are some points to ponder as you decide whether or not to have an induction at 40 weeks, or realistically, whenever it is offered in a
healthy, low-risk pregnancy
.
Keep in mind that this list may also apply during labor, when you may be "failing to progress" per the expected dilation measurements.  The Bradley Method® offers the possibility that your body might have a Natural Alignment Plateau while mama and baby make their last adjustments.  This period with no measurable dilation is often followed by an acceleration of labor and the birth – more about that HERE.


#1.  Physical alignment of the baby within the pelvis and in relation to the birth canal.
  Babies like to move.  The time before labor starts can be used to encourage baby to get into an optimal position and possibly save you some work whilst in labor.  If you are in labor already, then the proper alignment is even more important for an uncomplicated second stage.

#2.  Softening of the cartilage in the mother's pelvis.
  It is a moving part that can stretch to allow the passage for the baby inside of you.


#3.  Increasing the flexibility of the ligaments and tendons around the pelvis.
  They can also stretch to help ease baby through the birth canal.


#4.  Cartilage is softening and/or molding of the baby's head to allow for passage through the birth canal.
  The baby may also be undergoing some adjustments for their passage into the world.


#5.  Colostrum is being made just for your baby.
  The time is being used for the breasts to form all the immunities necessary to protect the baby after they are born.


#6.  Baby may need more contractions to massage and stimulate the baby's systems on-line. 
In pre-labor, Braxton-Hicks contractions are the "test drive" as mom and baby prepare for labor.  During labor, one of benefits of contractions is to help "wake up" all the baby's systems in preparation for life outside the womb.


#7.  Lungs are preparing for breath of air by being coated in surfactant.
  Without enough surfactant, the baby cannot breath. 
HERE
 is a study that found a link between lung readiness and stimulating factors for labor to start naturally.


#8.  Psychological changes for the mom.
  Has mom accepted the responsibility and dependence of this new life?  Is she in her safe place for labor to start and/or progress?


#9.  Psychological changes for the baby.
  Has the baby accepted that they will be an independent being outside of their mother's body?  Do they feel like they are a part of your family?


#10.  Baby is growing.
  This one does not apply so much in labor.  However, Dr. Bradley gives a great reminder in his book, Husband-Coached Childbirth.  He reminds us that baby's do not know about hard and fast rules.  He uses the analogy of an apple tree.  A few apples are going to ripen early and fall off early.  The majority of the apples will ripen together at the expected time during the harvest.  Finally, there will be several apples that for whatever unknown reason, ripen at the end of the harvest season, the bumper crop.
As in nature, babies arrive in a range.  Remember that the numbers, averages, are a collection of data that is analyzed to arrive at one "easy" number for planning purposes.  There is a real danger of "harvesting our apples" to soon, to the detriment of the baby's health.  The March of Dimes has focused an entire campaign to discourage elective induction before 39 weeks since there were so many complications from inducing labor before babies were ready.  Get more information
HERE

If your ovulation or conception dates are off, you might be inducing a baby to come who is before their gestational 39 weeks.  Then that child has been forced to arrive before they are ready, adding a host of complications to what might have been an uncomplicated process if it had been allowed to happen in nature's time. 
I will end this post by asking you to consider two things:
Take the time to read the information offered by Childbirth Connection on induction – and read ALL of it.  HERE is that link again.
LISTEN to your care provider, which is why it is so super important to choose a provider you trust implicitly.  They are the expert in pregnancy and labor.  They have prior experience and training that leads them to make the recommendations they are making to you today.  If you know your care provider is using evidence-based practice, then you know that they are asking you to consider actions supported by research and probably not asking you to do something for their convenience.
You have an instinct to help guide you to a Healthy Mom, Healthy Baby outcome.  That is what your care provider wants for you, too.  Whatever your path, making an informed decision and choosing a Healthy Mom, Healthy Baby outcome is a win-win every time.


When was your child(ren) born? 

If you want to have fun and participate in a VERY INFORMAL poll, please put your baby's gestational arrival dates in the comments section.
Here are our babies:
Puma ~ 39 weeks, 4 days
Night Owl ~ 40 weeks – yes, right on his date!
Charger ~ 38 weeks
Otter ~ 38 weeks
LINK LIST:
Harvard Study Abstract:
http://www.ncbi.nlm.nih.gov/pubmed/2342739
Childbirth Connection Induction Pages
http://childbirthconnection.org/article.asp?ck=10651
Lung Protein as Labor Signal
http://www.utsouthwestern.edu/newsroom/news-releases/year-2004/fetal-lungs-provide-a-signal-initiating-labor-ut-southwestern-researchers-find.html
March of Dimes 39 Weeks Campaign
http://www.marchofdimes.com/pregnancy/getready_atleast39weeks.html 
Disclaimer:  The material included on this site is for informational purposes only.  It is not intended nor implied to be a substitute for professional medical advice. The reader should always consult her or his healthcare provider to determine the appropriateness of the information for their own situation.  Krystyna and Bruss Bowman and Bowman House, LLC accept no liability for the content of this site, or for the consequences of any actions taken on the basis of the information provided.  This blog contains information about our classes available in Chandler, AZ and Payson, AZ and is not the official website of The Bradley Method®. The views contained on this blog do not necessarily reflect those of The Bradley Method® or the American Academy of Husband-Coached Childbirth®.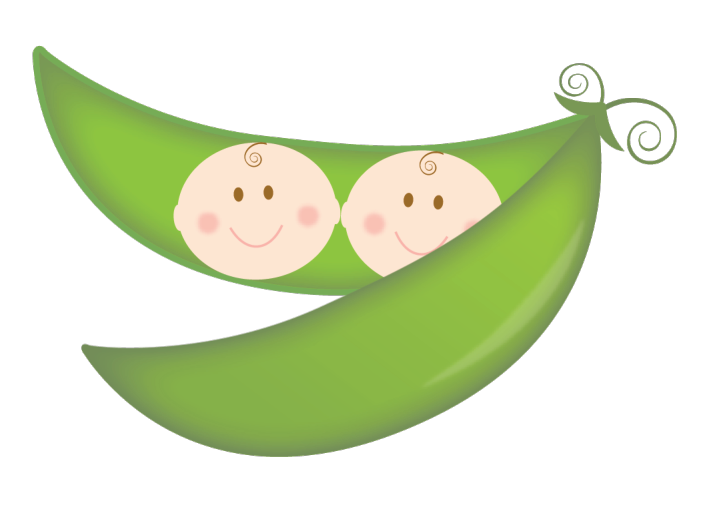 I am grateful to Jennifer and Devin Hanson for giving me permission to add their birth story to our Birth Story Archive.  Their generosity is premiering our first twin story.  They have an inspiring story that is a testament to faith and belief in your body, your coach and your birth team.
Jennifer was also kind enough to share some thoughts about Bradley Method® classes, care providers and life as a momma of twins.  Read our "virtual interview" below the links to her birth story.
The story of the Hanson twins begins with a momma of twins who wanted a natural birth and was ready to do whatever it took to avoid an induction.  Although their due date was October 10, 2011, since she was carrying twins, she was told they would be considered term on September 20, 2011.  I have great respect for her midwives at Valley Women for Women who allowed her to go "past due"...twice.
What would you do if you were 40 weeks plus four days pregnant?  You may have seen this already…if not, try this if you can…I know I would have a hard time accomplishing this not pregnant!
Momma went into labor naturally two days after their labor dance, and here are links to her birth story. 
Link to Part 1 The story of their twin sons' birth starts with the account of her labor at home and then at the hospital…
"After many months of preparing and learning (using mainly the Bradley Method®), we were able to achieve the natural, unmediated childbirth that we had hoped for. We had a beautiful, peaceful labor and a delivery that can only be described as "dramatic" but one which God's hand of protection was completely involved in every step of the way. We also have to thank our incredible team of nurse-midwifes who took such wonderful care of us during the pregnancy and allowed us to let the twins come when they were ready (which happened to be 6 days past their estimated due date) and encouraged us to still go for a natural birth, even though Isaac was breech until around 38 weeks (when he turned on his own). Truly, I can not say enough positive things about midwife care - personal, encouraging, sensitive, relaxed and fun. I've honestly missed those ladies since we've had the twins - something I would never say about any other health care provider I've ever had. "
Link to Part 2 Their birth story continues with the account of her natural delivery despite a trying second stage:
"While my labor was calm and peaceful, with me being completely in-tune with my body and in-control of what was happening to me, the delivery was chaotic and stressful, with me being so distracted that I couldn't even tell when contractions were happening. I felt out-of-control to the point of panic at times. It was not at all what I had envisioned when I pictured the delivery of my sons, however I believe it would have been far worse had our midwife Belinda not stepped in to fight for us amidst the chaos of doctors and hospital politics. (I should mention here that the OB practice we went with offered something called "collaborative care" with twins. We were to be cared for and delivered by midwives, but a doctor would be available should an emergency arise.)"
SPB: What did you take away from The Bradley Method® classes that helped you in your birth?
JH: I think what I took away from the Bradley® classes was confidence that what I believed (that my body was designed to birth children) could line up with reality, even in a hospital birth. And that I had the right to advocate for the kind of birth I felt was best for me, my husband and our twins.
SPB: What did your husband-coach feel was the most important lesson he learned?
JH: Devin read a number of chapters in Ina May's Guide to Childbirth, which he felt was very helpful. The Bradley® classes reiterated what he had learned from the book. However, I felt going to the classes together helped me feel more confident in him as a coach and helped bring up some good conversations about "How will we handle ______ during the labor/birth/recovery."
SPB: Based on your experience, what advice would you give to pregnant women who are looking for a care provider?
JH: I would encourage women to find a midwife or a care provider that has CNMs working for them. We were so encouraged and supported by our midwives. They helped to build our confidence and helped us navigate the "politics" we dealt with because we were expecting twins and wanted a 100% natural birth. Now that the medical bills are rolling in from the hospital, I would also recommend hiring a midwife out-of-pocket and birthing at home or at a birthing center, it is very likely to be cheaper (and less stressful than the hospital!!) This is what we plan to do next time around.
SPB: How is life with the twins?
JH: Life with twins is... a lot of work, but also a lot of fun. Weston and Isaac are adorable and I love being their mom. We get lots of attention when we go out, which took some getting used to. But now I've learned to be gracious, patient and polite to all their admirers and can enjoy it when people stop us. What's funny is that when I'm out with just one of the twins I get zero attention and now that feels weird. They are such sweet babies. In fact, as I'm typing this I can hear Weston waking up and laughing/cooing to himself - he is a big time morning person and it brightens my day so much to start the morning with his cooing and smiling. Isaac kinda hates waking up, but once he's awake he showers me with morning smiles too.
Many thanks to the Hanson family for making their inspiring story available to breech mommas, twin mommas and natural birth mommas across the world wide web and for allowing is to link to it.  We wish the Hansons all the best as they continue their journey together as a family.  Weston and Isaac, you are very blessed young men.
To read more of Jennifer's writing, you can visit her blog:
Do you have a birth story you would like to share? 
Please contact me at
[email protected]
if you would like to share your recollections for our Birth Story Archive.
Disclaimer: 

The material included on this site is for informational purposes only.
It is not intended nor implied to be a substitute for professional medical advice. The reader should always consult her or his healthcare provider to determine the appropriateness of the information for their own situation. This blog contains information about our classes available in Chandler, AZ and Payson, AZ and is not the official website of The Bradley Method®. The views contained on this blog do not necessarily reflect those of The Bradley Method® or the American Academy of Husband-Coached Childbirth®.
We are now enrolling for our Spring Series
March 5, 2012 to May 21, 2012
For more information or to register, please call us at 602-684-6567 or email us at
[email protected]
I finally got approval from all the families to post the Healthy Mom, Healthy Baby pictures.  Here is a brief synopsis of their outcomes along with a birth story from one of the moms.
All of these are babies from our Fall 2011 Bradley Method® series.  Angelika got to be one of these babies, too!  The families enrolled in our classes with the intention of having natural births.  However, all of them took to heart our entreaty to evaluate all their decision points with the Healthy Mom, Healthy Baby filter.  Most of them deviated from their birth plan, and definitely from what their expectation were…each birth is unique.  The beautiful element of these photographs is that these babies are all healthy, and so are their mammas.
I am going to number the babies from left to right.  Baby 1 is our longest labor (so far) for this class.  This family labored for 51 hours!  Mom and Dad labored at home, they went to the hospital and found out they were only 3 centimeters so they followed Berman's law (go home if your are less than 5 cm dilated and not showing any physical or emotional signs of late labor) and went home.  Mom rested, ate, labored and the couple had the support of a wonderful doula.  They rested that night and labored at home most of the day.  When they went back to the hospital on day 2, mom had not progressed as much as they had hoped but they were past a five so they stayed in the hospital.  When they had marked the 48 hour of labor, they opted to have the bag of waters broken to see if that would speed labor.  Guess what – the on-call doctor did not want to come in to the hospital so he told the nurse to start a Pitocin drip instead.  Mom and Dad evaluated their choices and their wise doula gave them invaluable advice, "Let's redefine our birth plan and make the adjustment we need to keep the vaginal birth."  Knowing that mom was exhausted physically, and that she had been dilated to 8 cm with no progress for several hours, the parents evaluated their situation and opted for an epidural so that the strong Pitocin-induced contractions wouldn't sap what was left of mom's energy.  Three hours later they welcomed their son via vaginal birth.  He was ready to nurse – Healthy Mom, Healthy Baby.
Baby 2 is our Angélika.  Most of the hospital to homebirth stories we heard from families testified to the fact that their home births were significantly faster than their hospital births.  No transfer, no poking, no prodding, no weird or distracting noises.  So here we are, going into our home birth so excited that we are not going to have to move to the hospital since that had always stalled our labor in the past.  Labor starts and it is a completely different pattern than we have ever had before…the water broke at the midway point instead of at the beginning, walking slowed or stopped labor and laying on my side made things move along.  By the middle of day 2, I gave up on having the faster homebirth and resigned myself to be the mom that went to sleep and woke up ready to push.  You can
read the long version here
, suffice it to say Angélika was born about five hours after I surrendered and went to bed!
Baby number 3 was born to an experienced birth mom.  She has two older boys and this was her third child, dad's first.  She made the decision to switch care providers at 39 weeks!  Although she had been with her OB for several years and had even followed her when she went into independent practice, she started to get red flags in her third trimester.  They couldn't agree on her birth plan; and then the doctor wanted to strip her membranes a week before her estimated due date.  Mom made the decision to switch providers and moved to an OB recommended by another classmate that still allowed them to deliver at the same hospital.  Guess what?  This baby was ten days past his due date!  Had mom stayed with her first OB, who knows when he would have been born?  By changing providers, baby was allowed the time he needed to start labor.  This couple opted for a cesarean section to ensure a Healthy Mom, Healthy Baby outcome.  Two factors led to their decision: three hours of pushing with no change in station, plus amniotic fluid that was stained with meconium. "Trust birth" as the saying goes…this young man was born with his cord wrapped not once or twice, but several times around his neck.
Baby 4 was an average length labor with a painful complication.  As labor progressed, she had a ring of pain that radiated from her uterus down to her upper thighs.  The lower baby dropped and engaged in the pelvis, the more sensation mom lost in her legs!  This mom and dad endured 18 hours of posterior labor – I award them the title of "Rock Stars" for staying drug-free for so long. It is truly a testament to her commitment and his coaching.  Her midwives recommended an epidural since she was not dilating past an eight.  Their baby was born an hour later!
Baby 5 was born to another multipara.  This mom was induced with her first baby…and she wrote her story out to share with you:
"Our birth choices were all made with a Healthy Mom, Healthy Baby outcome in mind.  Our first big decision was choosing a care provider we were comfortable with.  We ended up with a wonderful group of midwives who totally supported our birth preferences and were obviously in favor of our choice to have a natural birth.  We had started with a group of midwives in Brooklyn, then went to an OB in Phoenix for a couple of months while we waited for our AZ insurance to kick in.  This OB was definitely NOT on the same page as we were (he wanted to induce before the new year so we could get a tax break...) so we switched as soon as possible.
When it came to our labor, we chose to hire a doula and labor at home as long as we could so we could avoid any potential pressure from the hospital for interventions.  As it turned out, my labor was so short that was pretty easy to do!  When we got to the hospital I was already 9 cm, so it was a matter of a little time, then onto pushing, and within the hour Amelia was born.  We chose to skip the Hep B vaccine in the hospital, and waived the vitamin K and eye ointment.  We know my STD status, so we knew she was at no risk, and we wanted her to be able to see the world as best she could with her newborn eyes!  As far as the Vitamin K shot was concerned, we did some research and decided it wasn't necessary unless she experienced trauma at birth, which she didn't.  We also chose not to bathe her so the vernix could do its job and she wouldn't experience crazy changes in her body temperature.  We have yet to bathe her, and won't for a while longer.  
We also decided to encapsulate my placenta this time around.  It was an option presented by our Bradley® instructors, and we were encouraged to do so by our midwife and our doula.  We went home from the hospital the day after our birth because Amelia and I were both doing well.  I wanted to see my 3 year old, and felt like I would be happier resting and enjoying my family in our own home.  
It was a different experience from our first birth.  I felt like we were much more informed and able to make more decisions that were Healthy Mom, Healthy Baby outcome-minded.  That said, I was induced with my first because of high blood pressure, and while it wasn't my ideal birth plan, it was a Healthy Mom, Healthy Baby based decision.  I also got an epidural after nearly 12 hours of a Pitocin induced labor, and I was able to progress quickly after that and go on to have a vaginal delivery.  I truly believe that I would have been too exhausted to push had I not gotten the epidural, so again, I don't regret that decision.  An epidural was much more favorable to me than a C section!  We did have a doula with our first as well, and she was instrumental in keeping us calm and grounded through uncharted territories!  
With our firstborn Max, though, we hadn't researched the vitamin K shot or the eye ointment, so we did both of those.  We also were not informed about the benefits of placenta encapsulation, so it wasn't even on our radar the first time around.  I stayed in the hospital with Max for two nights, and felt like I needed that amount of time!
I definitely liked working with midwives the second time around rather than an OBGYN like we did with Max.  I liked my OB with Max, but I was definitely more comfortable with the midwives and felt like we saw eye to eye on our birth choices.  If we do have another, we will probably consider a home birth since Amelia's birth was so fast and relatively easy.  That will be a whole new territory to explore, but we're definitely interested!"
I hope these stories demonstrate the importance of a care provider you trust and have a rapport with, as well as the importance of making the choices to have a Healthy Mom, Healthy Baby outcome.  Happy New Year to all these babies and their families – ours has been wonderful so far.  Angélika started laughing today – pure joy!
Disclaimer: 

The material included on this site is for informational purposes only.
It is not intended nor implied to be a substitute for professional medical advice. The reader should always consult her or his healthcare provider to determine the appropriateness of the information for their own situation. This blog contains information about our classes available in Chandler, AZ and Payson, AZ and is not the official website of The Bradley Method®. The views contained on this blog do not necessarily reflect those of The Bradley Method® or the American Academy of Husband-Coached Childbirth®.
We are now enrolling for our Spring Series
March 5, 2012 to May 21, 2012
For more information or to register, please call us at 602-684-6567 or email us at
[email protected]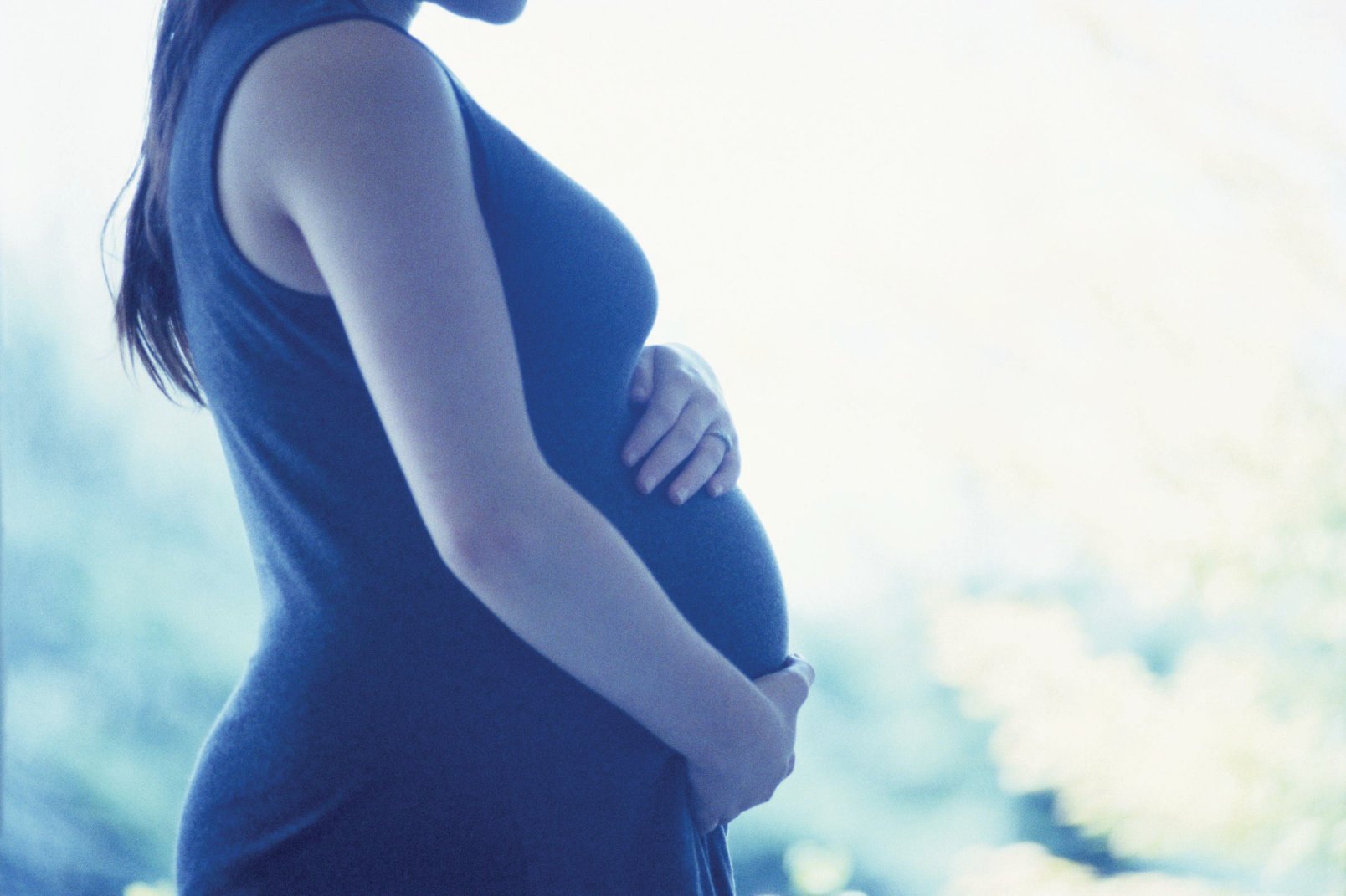 So your due date came…and went…what do you do now? 
One of Dr. Bradley's sayings was, "It's Not Nice To Fool Mother Nature".  There is a whole chapter of his book, Husband-Coached Childbirth, devoted to that topic, in which he talks about the concerns he has with trying to rush the process.
Did you know your due date was, at best, an estimate?  Did you know that only 4% of babies arrive on their actual due date?  There is no hard and fast rule for when your baby is going to make his or her entrance.
There is not a calendar or a PDA in your uterus with an alarm that will ring telling them that it's "go time."
The current way of estimating your due date is based on a model that is 181 years old.  A doctor named Franz Carl Naegele who was an ordinary professor and director of the Lying-in Hospital in Heidelberg, Germany devised this method of estimating due dates.  He published it in a "Textbook for Obstetrics", intended for use by midwives, in 1830. 
During the infancy, if you will, of obstetric medicine, one person published that a woman's due date was going to be approximately 280 days, or 40 weeks, after the date her last menstrual period.  This was not based on empirical evidence, but rather on a common belief of the time.
There is a more recent Harvard study published in June 1990 edition of the medical journal Obstetrics & Gynecology that we give to our students on the first evening of class.  It is a retrospective evaluation of pregnancies between April 1, 1983 and March 31, 1984.
The conclusion of that study was that the median estimated due date for primiparas (first-time mothers) should be 8 days later than Naegele's rule, and that multiparas should have an estimated due date that was 3 days later than Naegele's rule.  Per their study, if you are 41 weeks as a first-time mother, your baby might just be arriving to the point when he or she is ready to be born.
We ask our students to do a couple of things on the first night of class.
First of all, The Student Workbook asks them recalculate their due date.
We ask them to think about considering that new date of 41 weeks and 1 day as their "due date".  We then encourage them to start saying they have an "estimated due date" or a "due season" to take some of the pressure off of themselves and their bodies.  The reality is that your baby is going to come when your body and your baby decide to start labor, and not a moment sooner.
While no one who is or has been pregnant wants to tack on an extra eight days when they are feeling big, uncomfortable, hot and ready to be done with pregnancy, you just never know when your baby is going to arrive.  Giving yourself eight extra worry-free, stress-free days might be the best thing for you if you happen to be one of the moms who will go past her 280-day due date.
WHY DUE DATES ARE AT BEST, AN ESTIMATE
It is assumed that most women ovulate on day 14 of their menstrual cycle.  If you ask anyone who has had a difficult time conceiving, they will tell you that this is not always true.  Some women ovulate as early as day 11, and some as late as day 21.  This makes for as much as a two-week difference when estimating a due date.
There is a second variable: when was the egg fertilized?  Did you know sperm could live in a woman's body for seven days?  We found this out the "baby way" with our third child.  Just when we thought we had stopped trying to avoid another summer pregnancy, surprise – I was pregnant!  I joked that Bruss had bionic sperm until I discovered this little fact.  Oops.
So back to the point: Once the egg is released, it lives 12-24 hours, but sperm could live for seven days.  When do they meet?  Only your baby and your body know, and they are not telling.
Here is the third variable:  Once the egg is fertilized, it could take anywhere from 6-12 days after you ovulated to implant.  Until it finds a home in the uterus, cell division is on hold.  (If you think about how IUD's work, they make the uterus inhospitable for implantation, therefore it makes it highly unlikely you can establish a pregnancy with a fertilized egg.)  So, if your fertilized egg does take twelve days to implant, now you have more time to add on to your estimated due date.
There is the also fact that all babies are not created at equal rates of development.  There are certain milestones in gestation that doctors expect to find, however, not every baby is going to develop at the exact same rate.  Nature's bell curve deems that some babies will be ready early, the majority of babies will be ready around their estimated due dates, and then some of the babies will be ready after their due dates.  Once upon a time, a pregnancy was considered to be"normal" if a baby was born between 37-42 weeks of gestation.

With so much variation in the actual process, it is so hard for me to watch moms go past their due date and wonder if their baby's are going to make it without having to be induced.  As with all things pregnancy, there is no perfect rule.

There are times when a care provider will start to be concerned because either mom or baby starts to show signs that they are not physically handling the prolonged pregnancy.  If and when we are faced with this possibility, it falls on us as parents to make an informed decision about how to go forward when faced with that situation.
There is also a condition called "postmature".  It could be as simple as an error in estimating a due date, in which you could negotiate for time if mom and baby are doing well.  True postmaturity means that a baby is seriously ill: the placenta or mother are not supplying the baby with needed nutrients, the baby's skin is loose, the baby starts losing weight, the subcutaneous fat layer is gone and the baby looks like an old, dying person.  You can see that there is a cause for real concern in this situation.  It is very rare, however, no care provider wants to be the one who waited too long and then has to be the one to deliver a stillborn child.  And no parent in their right mind would intentionally harm their baby...hence the ever-so-important questions arise and it is so vital that we weigh all our options carefully.
WHAT YOU MIGHT CONSIDER
If you find yourself going past your due date, there are several options you might consider.  We encourage you and your coach to have these conversations with each other and your care team before you are faced with making an emotional decision.  Talk about these options well in advance of your estimated due date when you are calm, under no pressure to make a decision, and you still have time to research different options and induction methods should they become part of your care plan.
If your care provider is a midwife:
- If you are with a Licensed Midwife, you need to find out what the state law says about what her practice parameters are.  Here in Arizona, midwives can only deliver babies born between 36-42 weeks of gestation.
If you are baby is born early or later than that, you need to think about a "Plan B" option now before it becomes a critical decision.
- If you are under the care of a Certified Nurse Midwife practicing under the umbrella of a doctor's office, you need to discuss whether or not her practice will allow her to care for you past 42 weeks gestation, or how your state's laws applies to their care situation.
If your care provider is a doctor or doctor group:
- Stay healthy and low-risk so more options are available to you.
- You could show the Harvard study to your care provider and see if they will agree to give you an extra two weeks past the 41-1 date, based on the fact that your due date might have been estimated incorrectly.
- You could find and change your care to a care provider who is willing to give you more time than your current provider.  Bradley teachers are a great resource, as are any relatives or friends who have been in your situation.
- You could negotiate to do fetal movement counts, non-stress tests or biophysical profiles on a schedule you and your care provider agree to, and agree to consider interventions if you or your baby starts to show signs of stress.
WORKING WITH YOUR BODY
- You could try drug-free, non-consumption methods such as nipple stimulation, thumb sucking, or other acupressure massage points that stimulate the production of oxytocin, the same hormone your body produces to cause contractions. (Discuss with your care provider.)
- Sexual intercourse could help – semen contains the natural prostaglandins that medicine tries to mimic with the prostaglandin inserts used to ripen the cervix.  (Discuss with your care provider.)
- You could do some focused meditation and connect with your baby, encouraging him or her that you are ready for them and that you are waiting to meet them.
- You could continue with staying well nourished and getting plenty of rest so that when the day does arrive, you are rested and ready instead of tired and stressed.
INDUCTIONS AND INTERVENTIONS
There are many different ways to try to "speed things along" that are stimuli by application or consumption.  I am not going to comment on them because I do not want to bias you or be interpreted as giving you medical advice.  I will refer you to Husband-Coached Childbirth by Dr. Bradley or Thinking Woman's Guide to a Better Birth by Henci Goer for you to do your own research.
It's up to you and your coach to draw your own conclusions about which of these you would consider and in what order you would place them on your list of things to do.  I list them in alphabetical order:
- Acupunture
- Amniotomy (artificial rupturing of the membranes)
- Castor Oil
- Enema
- Herbs
- Mechanical Dilators
- Oxytocin
- Prostaglandin E2 inserts
- Stripping/sweeping of the membranes
- TENS machine
BEST WISHES
I hope and pray that if you are reading this, you are doing so to gather information instead of reading it as one of your last resorts looking for answers.  There is no right or wrong answer, just the one that works best for your peace of mind and for the best outcome anyone could want: Healthy Mom, Healthy Baby.
If you are looking at this because you are facing tough decisions, do not hesitate to drop me a line (
[email protected]
) and ask us to pray for you.  I am a believer in the power of prayer, and we will add our prayers to yours and ask that God's will be done for you and your baby.
Disclaimer:
The material included on this site is for informational purposes only.
It is not intended nor implied to be a substitute for professional medical advice. The reader should always consult her or his healthcare provider to determine the appropriateness of the information for their own situation. This blog contains information about our classes available in Chandler, AZ and Payson, AZ and is not the official website of The Bradley Method®. The views contained on this blog do not necessarily reflect those of The Bradley Method® or the American Academy of Husband-Coached Childbirth®.
References:
Husband-Coached Childbirth, Dr. Robert Bradley, 2008, pgs 16-42
Thinking Woman's Guide to a Better Birth, Henci Goer, 1999, pgs 49-74
Obstetrics & Gynecology, Vol. 75, No. 6, June 1990, pgs 929-932
The Bradley Method® Teacher's Manual, 2010, page 120
http://www.americanpregnancy.org/gettingpregnant/understandingovulation.html
http://www.transitiontoparenthood.com/ttp/parented/pregnancy/duedate.htm
/