...celebrating every swee​t pea their birth
It is so tempting to an exhausted parent...putting their Sweet Pea in a crib and closing the door to let them cry it out so that they can all get some sleep.  We encourage our students to nurture instead of ignore their infant's cry in class, and in today's VLOG we share why we suggest our students find other options:
Here is the presentation we share in class:
For more reading on biological infant sleep patterns:
"Normal, Human Infant Sleep"  via
Links to explore: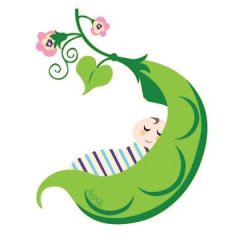 Ahh – today's blog post is inspired by the class on postpartum we just taught and two of our sweet students who are going through some sleepless nights with their daughters.  Warm thoughts and wishes for the sandman are being sent for them.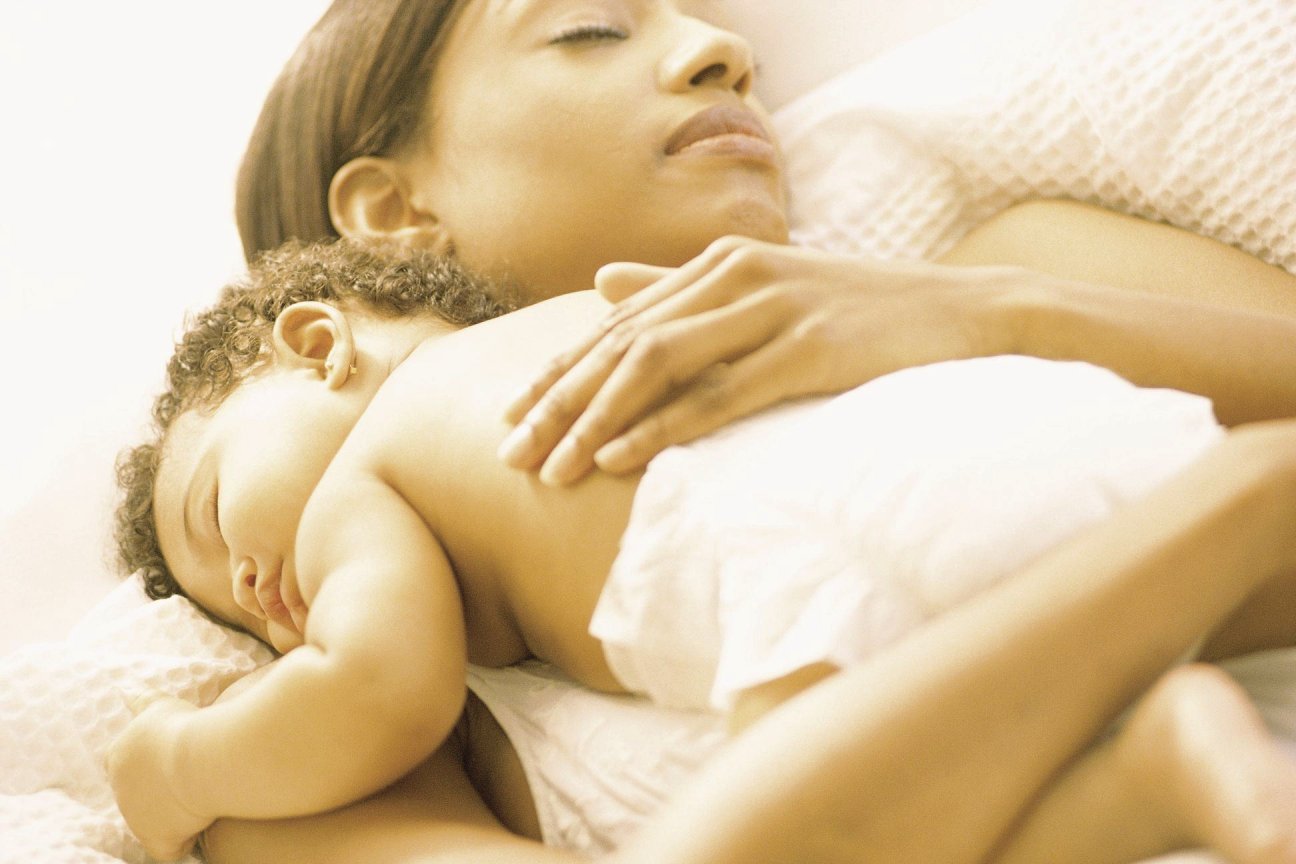 A common suggestion when babies are sleepless is to let them cry it out, also known as CIO.  I cringe when I see those words.  I believe that babies are meant to be with their mamas for the first nine months of their lives – you can read more about why I believe that
HERE
, and the babies that inspired this post are still under nine months of age.
As part of that MotherBaby dynamic, I believe babies cry because they want comfort - not to manipulate. Adults in relationships like to sleep next to their partners.  It is incredible to me that children and babies are expected to be okay sleeping alone. They are less emotionally mature and we ask them to do things that their adult parents (assuming they all live together), supposedly fully functioning and emotionally intact, do not do. 
I want to remind sleepless parents and readers of how amazing their infant child is.  When they are first born, literally EVERYTHING is new.
They have new sight...your child has never seen before without the filter from skin, muscle, fat and amniotic fluid.  They are truly experiencing the bright, white light for the first time.  All the sights they see are accosting their newborn, blurry vision.
They are hearing for the first time without the muting from skin, muscle, fat and amniotic fluid.  All the sounds they are hearing are bombarding their sensitive ears.
They smell and taste everything for the first time.  Literally, everything, for they have never smelled nor tasted anything except the amniotic solution they were floating in for their gestational period.
They are feeling everything for the first time.  They were protected from direct impact by mama's wonderful protective design of skin, muscle, fat, uterine walls and amniotic fluid.  Their skin, covered with sensory receptors is electrified every time they are touched.

So this little person, who has so much change thrown at them in the split second that they are born, is in the process of learning about the world around them.  They crave the warmth of their mother's body, or another comforting body, since they cannot regulate their body temperature on their own yet.  They are soothed by the rhythm of a beating heart, a sound that was a permanent part of their environment since the day they could hear in utero.
A baby who is crying is a baby who has a need that has not been met.  We are all familiar with the common ones: Are they wet? Hungry? Tired?
Then there are the reasons that we seem to have forgotten about as a culture…could they be lonely? Scared? Seeking reassurance? Craving safety in a parent's arms? Growing?  Teething? These are no less important than the common reasons. 
It is easy to be seduced by all the toys, sleep aids and gadgets that promise a child will sleep through the night.  News flash:  babies are wired to cry when they need help…
HERE
are some great links to reasons from a developmental standpoint as to why babies *should not* sleep through the night.
So just how long does it take that little bundle of newness to be independent?  I am sure we will all have a different answer.  And along the path to independence, there is the discomfort of teething, growth spurts, psychological expansion from the mama as the center of the universe, to the rest of the family and then the realization that the world really is a very BIG place.

It works for some families to co-sleep, and for other families it is better to have the baby/child sleep in their crib/bed.  Or, you can do a little of both, which happens to be our choice.  Or...the list could go on and on.  There are always lots of options for a family to explore as they find the right path for them.

Here are my beliefs: 
1. Being a parent is not about you.  It is about the child.  Whether the child was planned or not, you brought the child into the world.  They are here now and plainly crying for your attention. I look at the current culture of parenting and wondering if the selfishness some people see and complain about in today's youth might start in the early years when we expect them to fend for themselves instead of giving them the very best of us as parents, no matter what time of day or night they cry for help.




2. In addition, (again, assuming that a couple is raising the family), nighttime waking is not the exclusive territory of one parent over the other.  It is okay to wake your partner up so you can sleep.  Because our family's choice is to hold and interact with our children, even when they wake in the middle of the night, at one point, we had to figure out how to sleep in shifts.  This, too, passed, and for the most part, we all have the same bedtime *for now*! (Thanks to L.B. for that great phrase)
I implore you to examine your paradigm.  I suggest that our task as a parent is not to get our child to sleep through the night from the earliest moment possible.  Our task, our gift, is to respond to a child's needs as they need to be met so that we create confident, loving and independent adults who are ready to meet the challenges they face in the world and leave their world a better place.
TO BE VERY CLEAR: I am not saying that all children who CIO cannot grow to be wonderful people.  To be wonderful is a choice that we can all make.  Andeach family has to choose what is RIGHT FOR THEM.
What I am suggesting is that we examine our parenting choices and make the best choice putting our child's developmental needs first.  You will sleep again.  This season shall pass and you will wonder where your baby went, and what that rambunctious (toddler)(child)(adolescent)(adult) did with your sweet baby.    
Dare I ask…
How did you make it through sleepless nights with your baby?
Disclaimer: 
The material included on this site is for informational purposes only.  It is not intended nor implied to be a substitute for professional medical advice. The reader should always consult her or his healthcare provider to determine the appropriateness of the information for their own situation.  Krystyna and Bruss Bowman and Bowman House, LLC accept no liability for the content of this site, or for the consequences of any actions taken on the basis of the information provided.  This blog contains information about our classes available in Chandler, AZ and Payson, AZ and is not the official website of The Bradley Method®. The views contained on this blog do not necessarily reflect those of The Bradley Method® or the American Academy of Husband-Coached Childbirth®.
me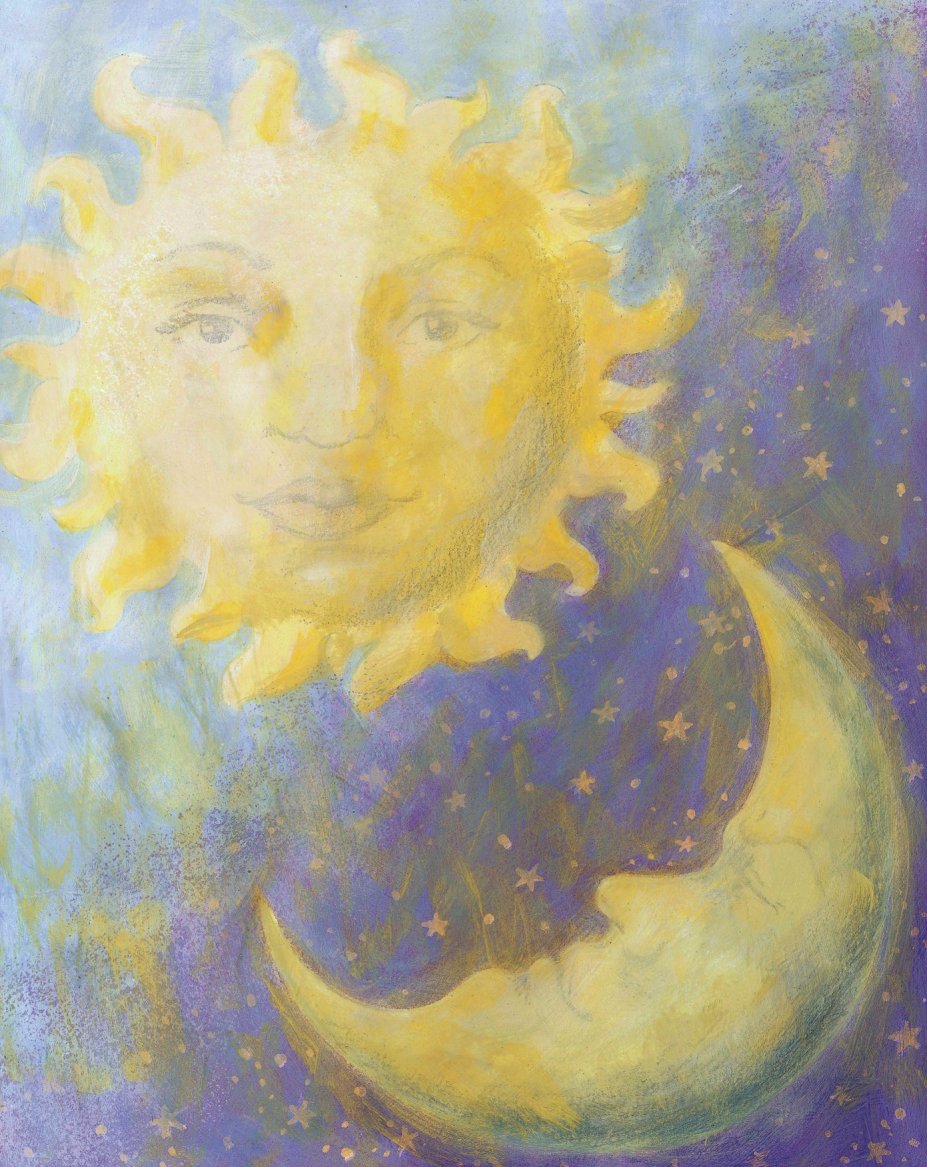 Every parent wonders when they are going to be able to sleep again.  It comes up on message boards everywhere:  When will I sleep again?  How do I train my baby to sleep?  Can't I just let them cry it out (CIO)?
If you know me, you probably already what my answer is…your baby was designed a certain way.  Their cry is a signal that something is wrong and your attention is required to attend to your child and build that confidence between you and them.  Your babies are not supposed to sleep through the night –
HERE
is my favorite blog post on that topic.  
Will you be tired?  YES.  Will you need to nap?  YES.  Does it make sense to have a routine in some families?  YES.  Each family needs to make the choice that is right for them.
Here are some sage words from Dr. Sears:
"Nightwaking has survival benefits. In the first few months, babies' needs are the highest, but their ability to communicate their needs is the lowest. Suppose a baby slept deeply most of the night. Some basic needs would go unfulfilled. Tiny babies have tiny tummies, and mother's milk is digested very rapidly. If a baby's stimulus for hunger could not easily arouse her, this would not be good for baby's survival. If baby's nose was stuffed and she could not breathe, or was cold and needed warmth, and her sleep state was so deep that she could not communicate her needs, her survival would be jeopardized. 




 One thing we have learned during our years in pediatrics is that babies do what they do because they're designed that way. In the case of infant sleep, research suggests that active sleep protects babies. Suppose your baby sleeps like an adult, meaning predominantly deep sleep. Sounds wonderful! For you, perhaps, but not for baby. Suppose baby had a need for warmth, food, or even unobstructed air, but because he was sleeping so deeply he couldn't arouse to recognize and act on these needs. Baby's well being could be threatened. It appears that babies come wired with sleep patterns that enable them to awaken in response to circumstances that threaten their well being. We believe, and research supports, that frequent stages of active (REM) sleep serve the best physiologic interest of babies during the early months, when their well being is most threatened."
To read the rest of the article, click HERE



I am not going to write anymore about sleep training today because you will see that there is already a lot of information out there from Dr. Sears and from some other mom-bloggers (see Link List below).

So if you are not going to subscribe to any of the sleep training methods, what can you do to help your child establish a healthy nighttime pattern?  I offer these ideas not because these are the methods to sleep train your child.  I offer them to get you thinking about the long term.  
Eventually, your child will outgrow the developmental need to wake at night.  You need to decide if it will be nice to already have a system in place to encourage them to get to bed easily, and stay in and fall asleep once they are in bed.   
IDEA #1
Set a bedtime that works for your family.  Here are the things to consider – what time does your little one start to act sleepy – rubbing their eyes, yawning, being silly, running around so that they stay awake…and if there is more than one child in your family, is there a collective bedtime or does everyone tire in shifts?  How much sleep do parents need?  What time does your family need to get going in the morning?  Once you know those numbers, start working backwards to figure out when you start to your bedtime routine.

IDEA #2
Make a routine that works for your family.  Include as many or as few of these components as works for you.  I found that when Bruss was traveling, a long, drawn out bedtime routine was a nice way to end the day by myself.  Now that we are all home together, we run around until we are exhausted and the parents fall into bed at night – the least tired one takes the shift with the Night Owl.
Snack – Dr. Sears recommends foods that are high in carbohydrates and calcium, and medium-to-low in protein.  You can also try foods that have tryptophan (helps the body make serotonin).  Here are some quick ideas: whole-grain cereal with milk, spinach omelette, turkey and cheese roll-ups.  Check the links list below for more sleep-friendly snack ideas.




Bath and Brush – water is a wonderful soothing tool.  It works just as well for children as it does for a laboring mother.  If your child likes to get rowdy in the bath, maybe you can do a timer for rowdy play, and then once the timer rings, clean up the toys, do some back floats to encourage all the muscles to relax and then do your cleaning/hygiene routine.  I read a neat idea as I was gathering thoughts for this post: you can dim the lights in the bathroom to start the winding down process.




Games

– Bedtime games?  Of course there is always time for another game.  Here is a fun excerpt from Parenting.com: 

Hide and Sleep

  "This one is appreciated by those as young as 2: Hide all your child's getting-ready-for-bed props throughout the house, but in the general direction of his bedroom. Hang pajamas on the coatrack (when he finds them, he has to put them on right there); hide his toothbrush and paste in the refrigerator (he then goes to the bathroom and uses them); place a favorite doll or stuffed animal under a table, and his book on the stairs. Once your child has made it to the last item, he'll have gotten ready for bed almost without knowing it."  For more ideas…you got it – check the link list or click

HERE

.




Books

– We have found that books that reinforce the bedtime routine are helpful. 

HERE

is my nighttime reading list.  What are your favorite bedtime books?  My favorites are "Pelly and Mr. Harrison Go To The Moon" and "Harold and the Purple Crayon".  I like these because there is a little journey, lots of whimsy, and children who are happily asleep at the end.  In the lovey-dovey genre, I like "Guess How Much I Love You" and "Love You Forever", two books that capture the eternal love of a parent and/or caregiver for a child.




Songs and Music – This list is very unique to each parent, even!  It's a fact that waltz music in ¾ time mimics the human heartbeat, so maybe think of ending your playlist with a couple of waltzes?  Besides the timeless Braham's Lullaby, there are songs like Moon River, Hushabye Mountain and although they are not waltzes, I like the messages in songs like "The Impossible Dream" and "Climb Every Mountain".  The songs I learned as a teenager to sing to my brothers and to the children I babysat were all Disney tunes: "Stay Awake" from Mary Poppins, "A Dream Is A Wish Your Heart Makes" from Cinderella, "Once Upon A Dream" from Sleeping Beauty, "One Song" from Snow White…If you like to sing, you can learn these lullabies and sing them at your child's bedside.  In the age of technology, even if you do not like or want to sing, you can create your own dreamtime playlist.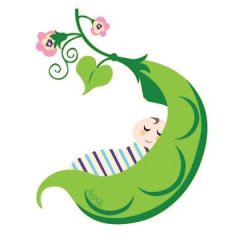 My last tip (or trick - depends how you look at it) is to mist each of the sleepers with some Lotus Wei "Inner Peace" and "Quiet Mind" flower essences.  You can read more about those products

HERE

.  I wish you all a good night and sweet dreams!

What do you and your family like to do at bedtime?

LINK LIST

Other GREAT blog posts in regards sleep training




Disclaimer: 
The material included on this site is for informational purposes only.
It is not intended nor implied to be a substitute for professional medical advice. The reader should always consult her or his healthcare provider to determine the appropriateness of the information for their own situation.  Krystyna and Bruss Bowman and Bowman House, LLC accept no liability for the content of this site, or for the consequences of any actions taken on the basis of the information provided.  This blog contains information about our classes available in Chandler, AZ and Payson, AZ and is not the official website of The Bradley Method®. The views contained on this blog do not necessarily reflect those of The Bradley Method® or the American Academy of Husband-Coached Childbirth®.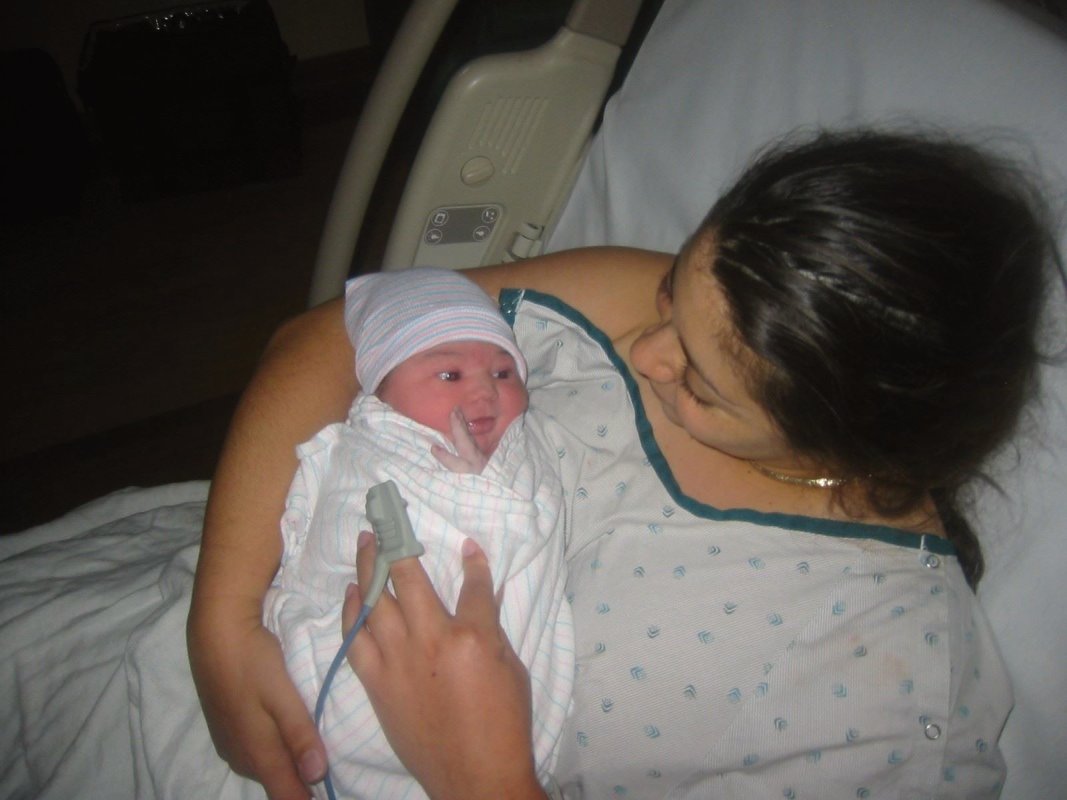 The night arrived again – when we say farewell to our students and wish them the best for their birth and the journey of family upon which they are about to embark.  Bruss always tells the first-time parents that he is jealous of them because there is nothing else like the experience of welcoming your first child and discovering parenthood for the first time.
I reflect and wonder if we have told them everything, showed them everything, practiced everything – which is of course, realistically, impossible.  I take heart in the fact that in some classes, some babies arrive a few weeks earlier than the estimated due dates.  Even though the parents do not complete the series, the births have all gone pretty well.  We are covering enough material to allow these families to have Healthy Mom, Healthy Baby outcomes, and at the end of the day, that is the most important aspect of the classes we teach.
Before we complete the last class, the phrase "one more thing" is said a lot in that final session.  Here are the impressions we want to leave our students with…
On teamwork:
They have learned several strategies for positive communication. 
There are several places in their class materials to find the questions for informed consent.  If they remember nothing else, the first questions to ask are, "Is Mom okay?  Is Baby okay?  Then they can ask for the benefits, risks, expected results, alternatives to the suggested procedure, and a timeframe to think about it before making a decision.
If there is time, it is always okay to ask for the privacy to talk things through before making a decision.
Always evaluate any decisions that need to be made with the Healthy Mom, Healthy Baby filter on.  As long as they remember the ultimate goal, they will be able to make peace with the decisions they make in labor.
On managing labor:
The amount of sleep a couple gets can positively or negatively effect their outcome.  Against the odds, try to sleep in spite of the excitement.
Eat if you are hungry, drink if you are thirsty.
Fast labors are indicated by a rapid progression of duration, intensity and frequency of the contractions.  If you notice that things are getting longer, harder, stronger and closer together over the course of a couple of hours, you need to get to your birthplace sooner than later.
Long labors are indicated by little or no change in the duration, intensity and frequency of contractions over the course of several hours.  If your contractions start ten+ minutes apart, and they are still ten+ minutes apart two hours later,  you are in for a marathon – stop timing, eat something, hydrate, shower and go to bed!  Although we do not wish this labor on anyone, if it is your birth story, you will be happy you rested early on, because you will definitely have energy when you need it later.
It is possible to sleep between contractions or even through contractions.  Surrender to the process and allow Mom to rest.
Relaxation is on physical, mental and emotional levels.  There are several summary pages we cover so that they can find and refer to what they need at different points in their labor.
  (To read in more detail about evaluating your labor,
click here
.)
On Motherhood:
They are about to embark on one of life's greatest gifts.
It's called "mother's instinct" for a reason – it is unexplainable and a mystery how we are all connected, however, if they have any feelings or sense anything as it applies to their baby or their family, go with it – they are invariably proven to be the right decisions to make.
They are not alone – reach out for help if they are feeling overwhelmed, tired or just need another adult to talk to when Coach goes back to work and they are home alone with baby.
Nursing should not hurt, and it is also a learned behavior.  Each breastfeeding relationship is unique with subsequent children.  If they experience any pain, difficulty, or as questions arise, there are several free options from which to find answers: La Leche League, hospital support groups, community support groups.  If they experience any fever or lingering pain, get professional help from a medical care provider: it is best to be told how to find a solution early on, than to let things go and get into a situation where the breastfeeding relationship is compromised.
They cannot spoil or hold their baby too much.  It is okay to ignore people who tell you otherwise!  Your baby is designed to be with you and a part of you – they are cute, sweet and cuddly for a reason!  The time in our lives when they need us is so short compared to the time they are independent, so savor every moment of their infancy and hold them as much as you want to!
The sound of your child's crying makes your heart hurt for a reason – you are supposed to respond to them and meet their needs.  If the basics of wet, hungry and tired are satisfied and they are still crying, there may be other reasons why they cry: lonely, scared, in pain, over-stimulated…all of them good reasons to hold them and reassure them that it is okay and you will find a path together.
On Fatherhood:
Mom and Baby will continue to be an exclusive unit for a little while longer.  Until Coaches are allowed into the "Inner Circle", there are many ways to support that MotherBaby unit so that they thrive and succeed: support the mother's decision to breastfeed by bringing her food and water every time she nurses, hold the baby so she can sleep and build her milk supply and stay rested to avoid postpartum issues, change the baby's diaper so mom can take care of her personal needs, keep telling her that she is doing a great job and you appreciate everything she is doing to take care of your child.
Even if you feel you are outside of the circle, there are special things that only Coaches can do.  You can soothe the baby when mom needs a break.  Coaches have a different energy that babies respond do.  One mom shared a tip they learned in breastfeeding class:  Moms always smell like milk.  If there is fussiness at the breast, Dad can take baby and calm him/her since he doesn't stimulate their sense of smell for food…and when everyone is in a better place, they can try nursing again.
The time will come when you become part of that "Inner Circle".  Your baby will recognize you and crave your attention – enjoy it!  You can sing to them, read to them, snuggle with them even before you feel completely "in", and by the time you are "in", baby will be confident and comfortable with you; the rewards of taking a vested interest in your child are immeasurable.
Our parting wish is for them to have a very Happy Birth-Day; and to come back to share their beautiful babies and their birth stories with future classes.  The most fun of all is to meet again at their Bradley® Class Reunion – it is always fun to see all the Bradley® babies "earthside," and hear all the new families exchanging stories and experiences.
Which parting thoughts resonate with you?  Please add your own words of wisdom in the comments section.
Disclaimer: 

The material included on this site is for informational purposes only.
It is not intended nor implied to be a substitute for professional medical advice. The reader should always consult her or his healthcare provider to determine the appropriateness of the information for their own situation. This blog contains information about our classes available in Chandler, AZ and Payson, AZ and is not the official website of The Bradley Method®. The views contained on this blog do not necessarily reflect those of The Bradley Method® or the American Academy of Husband-Coached Childbirth®.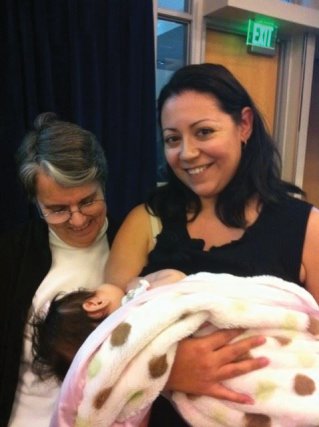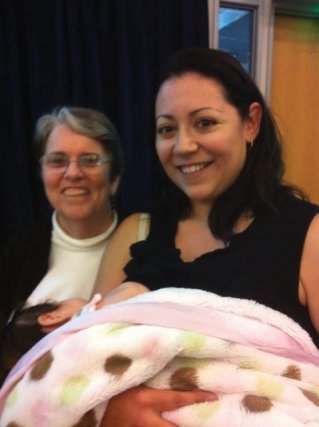 This post has been taken down temporarily as I work with Dr. Smillie to represent the information from her seminar accurately.  Thank you in advance for your understanding. 
Please check back in the future to read about the following topics:
- The Mother-Baby as a single biological unit
- Crying it out
- Oxytocin and it's function outside of labor
- Milk Supply
(Left: Angelika & I with

Dr. Christina Smillie...see the picture on top?  You can tell this is one passionate doctor - she has a heart for babies.)  
Presentations by Dr. Christine Smillie ©2012
Baby-Led Breastfeeding: The Neurophysiologic Basis for Infant Feeding
Make it Easy: Beyond Pumps and Galactogogues
Slow Weight Gain: And the Vicious Cycles that Keep it Going
Right-Brained Thinking: How Mothers and Babies Thinks, and Why it Matters
Disclaimer:  
The material included on this site is for informational purposes only.
It is not intended nor implied to be a substitute for professional medical advice. The reader should always consult her or his healthcare provider to determine the appropriateness of the information for their own situation. This blog contains information about our classes available in Chandler, AZ and Payson, AZ and is not the official website of The Bradley Method®. The views contained on this blog do not necessarily reflect those of The Bradley Method® or the American Academy of Husband-Coached Childbirth®.   
We are now enrolling for our
Spring Series 
March 5, 2012 to 
May 21, 2012   
For more information or to register, 
please call us at 
602-684-6567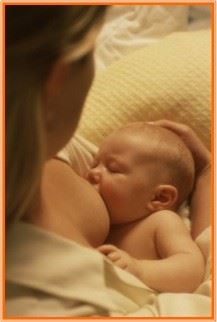 Breastfeeding 101 Series
Welcome to this month's post from Debbie Gillespie, IBCLC, RLC.  You can find her at Modern Mommy Boutique on Monday mornings at 10:00 am for a FREE Breastfeeding Support Group, and she will also be featured here on the fourth Friday of every month.  Please see the end of the post for Debbie's contact information if you are interested in reaching her for more information, or to find registration information for her Breastfeeding 101 Class offered on the 2nd Saturday of the month (October 8, 2011).
To read Debbie's previous posts, please click on the "Breastfeeding 101" link on the left side of the page.
You made the decision to breastfeed your baby.  You told all your friends and family, read some books and pamphlets on it, and maybe even took a breastfeeding class (or two!).  None of that matters now, because you're exhausted, sore from birth, overwhelmed, the baby in your arms is crying – and maybe you are, too – and you're not sure if you made the right decision.  Breastfeeding is supposed to be the most natural act in the world, so why isn't it coming naturally?
Take a step back and follow the Three Rules of Breastfeeding, while you work through the causes for your current problems.  No "window of opportunity" is closing; in fact, often this step back saves the breastfeeding relationship.  Follow these three rules and you will have all the time you need to learn how to breastfeed your baby.
Rule #1:  FEED THE BABY!  If baby is not latching on well, or not at all, he may need some milk away from the breast, to keep him healthy while you two work this out. **
How do I tell if my baby is getting enough milk? In the early weeks when you're getting the hang of breastfeeding, it's important to keep track of baby's output, particularly soiled diapers, to make sure that baby is getting enough milk.  Some babies show all signs that they're swallowing milk and it turns out they're fooling us, so watch those diapers:  Calories in means poo out!  If baby isn't getting enough milk, their stools will decrease well before their wets, so don't assume everything is fine if your baby is still making wet diapers but has not stooled in a while.  In the first month, breastfeeding babies will typically have three to five stools in 24 hours, and they must be larger than the size of a quarter to count.  If a baby gets any formula, switch to counting wet diapers as an indicator, in case the formula constipates baby.  You should see four to six really wet diapers in 24 hours, and they will be clear to pale in color with no strong odor.  If you don't see this output, it's a strong sign baby isn't getting enough calories.
What if my baby is not getting enough milk at the breast?  If your baby is breastfeeding, you might choose to offer expressed breast milk after he has breastfed, very slowly, to make sure he has had a full feeding.  By feeding him slowly, you don't have to worry about him overeating or eating too fast.  If your baby was born a few weeks early and seems to fall asleep within just a few minutes after latching, you might have better success to offer expressed milk as the appetizer before breastfeeding, to give him the strength and patience to work harder at the breast.
How much milk should my baby be eating?  Newborns will only take about a teaspoon of milk – usually colostrum – at each feeding for the first 24 hours, because their tiny tummies are still very small.  That's one reason why they need to be fed so frequently, because they can't hold very much and human milk digests quickly, unlike milk for baby bunnies or baby cows.  Gradually baby will work up to more milk on Day Two, Day Three, and so on, until he will take about two ounces per feeding on Day Seven.  By Day Fourteen, most babies are taking about 2.5 ounces per feeding, eight feedings per day.  Small babies might take less; larger babies might take more.
I'm scared of…NIPPLE CONFUSION!  Considering how this term is used as a threat so often in breastfeeding circles, it's no wonder!  Nipple confusion is the term used when a baby who had formerly been latching on suddenly no longer latches.  Actually, baby isn't confused at all: He just wants to be fed!  If a baby is struggling at the breast, feeding after feeding, crying in protest and being pushed into mom's breast anyway, and getting hungrier by the hour, that baby is at risk of deciding that breastfeeding is not for him.  In protest, he will refuse to latch, even if he's never seen a bottle in his young life.  Other babies who are also struggling to get fed at the breast might be given a bottle after the doctor notices he's not gaining weight fast enough.  If a baby gets a bottle in the traditional manner, lying flat on his back with a bottle pouring into his mouth, he may easily decide, "Hey, this is awesome – all I have to do is lie back and keep from drowning!  I'm never going back to the breast again!"  He now prefers the bottle.  On the other hand, if baby is fed in a way that preserves breastfeeding, this will not happen.
So should I feed my baby with a cup or syringe?  These are good short-term solutions to feeding baby while avoiding bottles.  If, however, it turns out baby needs to be supplemented for longer than just a few days, or if it's 4 a.m. and more milk is ending up on baby's onesie than in baby's tummy, consider feeding the baby using upright, paced bottle feeding.
How do I give my breastfeeding baby a bottle?  Most bottles flow way too quickly compared with breastfeeding; remember, feeding a newborn at the breast usually takes 20-30 minutes, start to finish.  Compare that with the five minutes it takes to watch Junior suck down two ounces from that freebie bottle nipple provided by the formula company.  Sit baby upright, like he's sitting on Santa's lap, allowing his chin to tilt back off his chest, about the same angle as our chin as we drink from a glass of water.  When baby takes the nipple in his mouth, only tilt the bottle sideways until the level of the milk is just barely covering the hole in the nipple.  Holding the bottle sideways allows baby to breathe and take his time.  Offer ½ ounce, then put the bottle down and burp him, to help slow down the feeding.  Repeat this, ½ ounce at a time, until he seems content, then set the bottle aside.
Rule #2:  Protect and improve Mom's milk supply.  If breastfeeding isn't going well, we often focus so much on Rule #1 (feed the baby!), we forget about doing anything about Mom's milk supply.  During the first three weeks after your baby is born, your body is calibrating how much milk you'll need for the entire time you're breastfeeding.  It's critical that you stimulate your supply frequently and either breastfeed or pump the milk out thoroughly, so your body will establish a fine milk supply.  If baby isn't latching on at all, or is leaving a lot of milk behind after feedings, it's important that Mom pumps her milk to provide supplemental milk for baby away from the breast, and to keep her milk supply going in the right direction.  Mom's breasts need to be emptied at least eight times in 24 hours to maintain current supply, 10-12 times to increase supply.  Pumping how-to's will be covered in detail in a later blog.
Rule #3:  Keep happy things happening at the breast.  This rule seems logical, but it's often overlooked.  If baby struggles to latch repeatedly, feels like he's being shoved around too much at the breast (beware of well-meaning but aggressive nurses), or if he isn't getting enough milk, feeding after feeding, he's going to decide the breast is not a fun place to be.  Then he'll fight and kick and scream as soon as you try to put him in the nursing position, which will break your heart.  If this happens, it's not a death sentence for breastfeeding; it just means you'll have to launch a P.R. campaign to get him back to the breast again.  This rule also means that breastfeeding shouldn't hurt.  If Mom dreads every feeding because her nipples are so raw and painful, that's not "happy things" and she is going to consider quitting.  Keep it happy, get help, and things will improve quickly.
This list should include Rule #4: Get help sooner rather than later.  You deserve a positive breastfeeding experience, and that might mean getting help.  Also, if baby is struggling to feed and you don't get help for a few weeks, your milk supply may suffer.  Sure, breastfeeding is natural, but so is childbirth, and you certainly didn't do that alone.  Use the lactation consultants in the hospital, call a private practice lactation consultant for an appointment, visit your WIC breastfeeding peer counselor, call La Leche League volunteers, go to breastfeeding support groups – keep asking for help until you and your baby are breastfeeding happily.  Breastfeeding will continue to benefit you and your baby throughout your lives, long after the breastfeeding relationship is a distant memory.  Hang in there – it gets better!
To read Debbie's previous posts, please click on the "Breastfeeding 101" link on the left side of the page.
** Krystyna's Note:  In today's internet age, feeding baby away from the breast doesn't mean you have to supplement with formula.  Consider doing research into breast milk-sharing organizations – you can buy breast milk from for-profit companies; some groups are social sites where milk is donated and exchanged instead of bought.
With questions about this post, or to contact Debbie for a consultation:
Debbie Gillespie, IBCLC, RLC
Registered with the International Board of
Lactation Consultant Examiners
(480) 786-0431
Breastfeeding 101 Class
Join Debbie for a 90-minute comprehensive breastfeeding class once a month (2nd Saturday - 11:00 am) at Modern Mommy Boutique for only $10/couple.
Call Modern Mommy Boutique for registration: 480-857-7187
3355 W. Chandler Blvd #3, Chandler, AZ 85226 
Disclaimer: 
The material included on this site is for informational purposes only.  It is not intended nor implied to be a substitute for professional medical advice. The reader should always consult her or his healthcare provider to determine the appropriateness of the information for their own situation. This blog contains information about our classes available in Chandler, AZ and Payson, AZ and is not the official website of The Bradley Method®. The views contained on this blog do not necessarily reflect those of The Bradley Method® or the American Academy of Husband-Coached Childbirth®.
New class starting
December 5, 2011
for families with due dates around or after

February 20, 2012

Call 602-684-6567
or email us at
for more information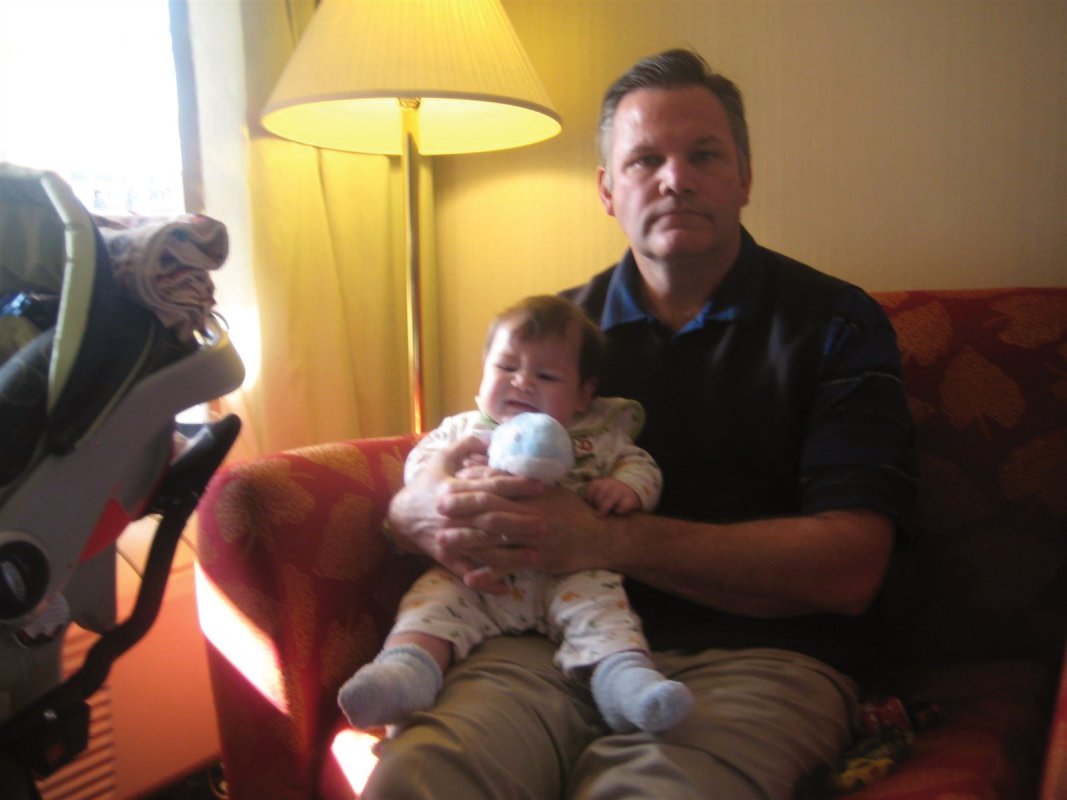 My child is crying and I don't know what to do - help!!
It would be nice if all our days as parents were smooth sailing and sunny skies.  The reality is that all babies and children have fussy or weepy days - the Bumpy Days on the parenting road.  
The most important thing to do when our children are crying more than usual is to rule out illness.  Check their temperature, look for rashes, examine whether or not their activity levels and/or appetites have changed in the last 24 hours.  If you think they might be sick, call their care provider as soon as possible.  If you do rule out illness, it's time to look at what else you can do to help them get over their weepy mood.
It is easy when we can handle their blues with love and affection and stop the crying immediately.  We feel gratified, our children are happy again, and everyone moves on.
Then there are the days when they seem inconsolable.  I think some of us get to the point when we find ourselves at our wit's end.  Sometime it's from fatigue or exasperation, we may be missing the camaraderie of adult conversation; other times it could be the end of a long day.
Although there are a myriad of reasons why taking care of our children may leave us feeling a little short-tempered, it is important to remember that they are people with feelings and need to be treated with respect.  Everything we do and say is teaching them how to treat other people.  It is important to remember to act from a place of love rather than acting impulsively.
My own experience is that it is easier to be patient with infants and younger children.  They are so little and innocent; my exasperation comes more from the tiredness and the newness of having a life dependent on me for all of their needs.  On a good day, taking a deep breath and reminding myself that these little ones love us and need us it all it takes.
What about the times when I have already done my deep breathing and need something more?  Here are some ideas that I have found helpful to get me through those tough times without losing my temper.  I encourage you to go through the list and see what might work for you.
1.  Too close or too far?  If you are like me and enjoy wearing your child in a carrier or sling, examine if you have been wearing them too long and maybe they want their own space to explore on their tummy or their hands & knees.  On the other hand, maybe you have been busy running errands or doing housework.  Now they want your attention and need to be close to you.  So the answer is: take them off and give them space, or put them on and reassure them that you know they are important.
2.  Change your location.  If you have been in the same space for over an hour, go to a new location.  An infant needs a change in scenery as much as you do.  Older children also benefit from a change in space – it may help change their mindset if they have a new place to play or look at books.
3.  Take a bath.  Water has a way of dissipating tension.  You can draw a warm bath for your baby; or if you want to take it a step further, fill your bathtub and get in together.  Warm water plus skin-to-skin contact is a great combination for relaxation.  You can blow bubbles, play with bath toys, splash around, and if Mommy is in with them you can nurse them – there are lots of ways to have fun and find the joy to finish out the rest of the day.
4.  Play music or sing a song.  Music has a magical way of spreading joy quickly.  You can dance, jump, make up an obstacle course, maybe sing songs and clap along.  Older children can do "Heads, Shoulders, Knees and Toes", the "Hokey Pokey", the "Chicken Dance", the "Bunny Hop" – there are lots of other songs that incorporate movements with the words.  If you play an instrument, play music for your child.  Whatever you do, have fun and sing and/or dance until you feel better and are ready to face the rest of your day together.
5.  Add movement to what you are doing.  If music isn't "your thing", get physical.  Do jumping jacks, run a race, make up an obstacle course, get on a hobbyhorse, turn somersaults, or clap your hands (quiet, loud, high, low, around – there are lots of concepts you can teach with a simple clap).  The most important thing is to get silly.  If your child isn't old enough to do these actions with you, they will certainly start laughing at your antics.
6.  Play a game or make one up.  Peek-a-boo is a great game to play with infants.  If this isn't enough to excite you and get you out of your funk, get out one of your baby's teaching toys and start showing them how the buttons work.  Toddlers can play hide-and-seek, ring around the rosie, pass the ball.  If you do an Internet search under "toddler movement games" you will play find plenty of ideas to keep you both happy.
7.  Get out the paints and paper.  Art is fun anytime of the day and it's a great way to settle down a child who is wound up.  You can use any type of paints – temperas, watercolors, finger paints, or you can also use ink pads with hands or stamps.  Focusing outside of themselves has a way of calming and quieting children down.  An infant will find the texture of the paint or ink on their hands interesting, and you can stamp their hands on paper and send it off to grandparents with a little note about what they are doing developmentally.  Older children can make their own patterns with their hands or with brushes.  Complete the quiet mood by playing some soft music and see what kind of art is inspired.
8.  Have a "rainy day" activity box.  This is one of those last resorts for the days when you are at home.  This works well for older toddlers and preschoolers.  Keep very special toys and very special books or the super messy activities in a box that only you can reach.  You can ask your child to earn the "key" that opens the box by helping you with a chore – they can clean their rooms, put away dishes, help with whatever needs doing around the house that day.  Once they have earned the "key", bring down the box and your children can take turns taking an activity out of the box.  Once you are finished with the activity, put it away and store the box back in a safe and mysterious place that only you can find.
9.  Get out of the house.  If you are home, get everyone in the car.  Go for a drive to the library, a park, the mall (if it's a place you can go without creating more stress) – go anywhere that gets you out of the space you are in.  I find that it's much easier to find patience when I am in the public eye and being fallible, sometimes I need the accountability to make sure I speak kindly to our children. 
10.  Know when to go home.  If you are out and about and find yourself running low on emotional reserves, be wise and kind to yourself and your children – call it a day.  There is very little in life that is a true emergency and most things can wait until tomorrow.  If you really need something today, call someone to come watch the kiddos, or ask your partner or friend to finish your to-do list for you.  It is necessary to acknowledge that our children have even less patience than we do, and if they have behaved long enough for you to get some things done, thank them for their good behavior.  Then get home and give everyone a break so that your day ends on a high note.
I hope this gives you some ideas to try out and add to your list of things to do before things get out of hand.  When your exasperation comes from a child who is behaving badly, you will need some consistent behaviors that will set boundaries.  Disciplining your child is another topic completely and I will write about it some other time.  The good news is that when you get good at using these techniques, you are more likely to head off the behavior that needs to be disciplined as your children get older.
In addition, please feel free to add your own ideas in the comments section so the rest of us can try them out the next time we need to put some fun in our day!
Disclaimer:
The material included on this site is for informational purposes only.
It is not intended nor implied to be a substitute for professional medical advice. The reader should always consult her or his healthcare provider to determine the appropriateness of the information for their own situation. This blog contains information about our classes available in Chandler, AZ and Payson, AZ and is not the official website of The Bradley Method®. The views contained on this blog do not necessarily reflect those of The Bradley Method® or the American Academy of Husband-Coached Childbirth®.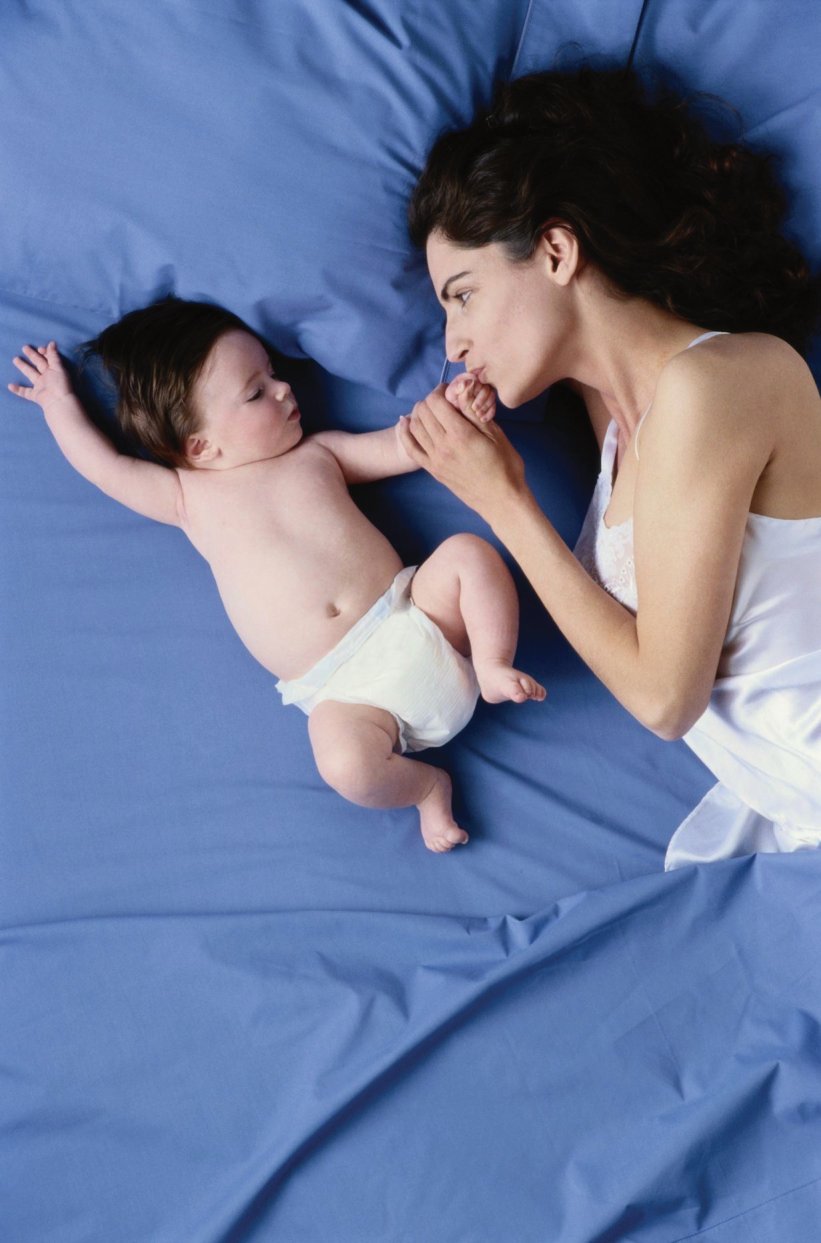 I was poking around on-line and found an interesting question on a forum:
"Should I let my newborn cry it out?"
I find this question disturbing on a lot of different levels.  I cannot even begin to tell you how upset it makes me that people even consider this as an option.  I verge on hysterical emotion when I say, "No, for the love of your child, go to them and see what they need!"
Then I wonder – why would they stop crying when everything in their new world is unfamiliar?  Your newborn (up to 28 days old in medical terms) is experiencing everything for the first time.
Crying is the only means available to them to communicate; it is the only way they can "talk".  Consider that everything that we take for granted is assaulting all their senses: lights, colors, sounds, tastes, textures and smells.  How many of us would negotiate all of the "newness" well as adults?
Let me make an analogy:  How do you feel when you have to go to a meeting or gathering where you do not know one single person?  And the map they gave you to the meeting place is wrong and you are maneuvering through an unknown area?  You finally get there and find out that the meeting is in a foreign language and you do not understand one single word that is being said; yet you are expected to interact and present information to the group.  To top off the event, a meal is served.  By now you are very hungry since you had been too nervous to eat before you came, the extra time you had allotted yourself for a snack before you arrived was spent trying to find the venue, and you have exerted yourself physically and emotionally since you arrived.  Your food is served and you don't know what it is, and to top it off, you are handed utensils you have never used to eat it with.
How do you feel now?
I can tell you that for me personally, despite years as a performer and a lot of practice with public speaking, I still get nervous when I head to an unknown situation.  I get nervous as I am getting dressed.  I have to give myself a self-help motivational talk as I get into the car.  I have another one with myself before I open the door to the venue.  All this anxiety and I am a college educated, well-traveled 38-year old adult woman who can comfortably hold a conversation in two languages, and could get by in a third one if I had to.
Now imagine how a little, naked, hours-hold human being who just came out of a warm, watery, comforting cocoon must be feeling.  When he or she wanted something before, they could move and get a response.  He or she heard calming sounds – the sound of a heartbeat, the gurgle of digestion, and when tones were directed towards him or her, they sounded loving and kind.
One day, it started to feel some massaging movements from his or her cocoon.  They feel good at first – slow and brief. 
"It is not well known that the skin is the external nervous system.  It arises from the same embryonic tissue, the ectoderm, as do the central and peripheral nervous systems.  Dr. Montagu notes that the prolonged labor of human beings, as compared to shorter labor of other mammals, ensures the adequate tactile stimulation of the fetus prior to birth."
- Dr. Mizin Park Kawasaki
As labor continues to progress, the baby finds that these massaging movements that were stimulating it's skin and its organs are building in intensity and duration.  They culminate by propelling the baby out through this REALLY tight squeeze.  The newborn emerges and it's LOUD.  It's BRIGHT.  It's COLD. 
They might be pulled, poked and prodded.  Assuming it's an unmedicated vaginal birth, one can hope that they will soon be reunited with their mother: their external nervous system will be satisfied with skin-to-skin contact once he or she is placed on Mother's abdomen or chest, and soon they will hear her familiar heartbeat once again.  When the newborn has been too stressed from drugs or other traumas of labor, it may be hours or days before he or she is once again reunited with the heartbeat that is so familiar and comforting to them.
As they discover their new world, they find that their eyes cannot focus on anything farther than 8-12 inches away, yet they can tell this world is much bigger than their previous one.  Their ears are hearing things clearly and crispy, rather than through the dampening effects of their previous watery home.  Their skin has all kinds of new sensations: heat, cold, hard, soft, scratchy, smooth.  Their nose is bombarding them with olfactory imprints with every breath they take.  And their tongue, which has never worked before is both a tool and a receptor: the newborn must learn to stimulate their food source and with every mouthful, they taste for the first time.  Breast milk has many subtleties lost on us, yet it is a sensory experience for a newborn: foremilk that is watery, hind milk that is rich and creamy, and with each feeding the baby is exposed to the flavors of his or her mother's previous meal.
How many of us would adjust completely to so many new surroundings within a week's time?  Adults who experience culture shock can take from 6 – 12 months (at a minimum) to adjust to their new surroundings.  We have the capacity to observe and process what we are seeing with years of experience, we have the ability to communicate, and the resources to improvise to fill in the gaps.  How much of this is a newborn equipped with?  NONE of it - they are learning to adjust everyday.
What does your newborn experience that you would experience in the opening scenario?  This is a short list of emotions and feelings newborns experience – I am sure there are many, many more:  Baby feels apprehensive – everything is new.  Baby feels unsure – it doesn't have a map for the big world around them.  Baby feels confused – it can't communicate anymore since you don't respond to kicks or hiccups anymore.  Baby feels lost – why is it being taken away from the familiar sound of your heartbeat?  And Baby feels hungry – his or her 24-hour lifeline was cut away and now they are independent.
How does your newborn communicate this myriad of feelings?  It CRIES.  It is the one and only way your baby can find to get your attention.  When he or she cries you are supposed to come see what they need.  Nature created this wonderful communication-response mechanism.  I cry – you respond.  I cry – you comfort.  I cry – I am heard.  I am fed.  I am loved.
When you hear a newborn cry and you choose to willfully ignore the cry for fear of spoiling your child, you lose and your baby loses.  You have lost the opportunity to hold the person who is going to grow up and leave you before you know it.  You have lost the opportunity to give them your unconditional love.  You have lost the opportunity to learn about what makes your newborn cry in the first place and show them that you can hear them and you will be there for them when they need you.
Your infant (1 month – 12 months of age) could learn to stop crying – maybe.  Some infants will learn to cry louder and longer.  Some infants will learn to cry to manipulate.  The one thing your infant learns for sure is that the one and only communication method available to them doesn't work well.  The people they are crying for and want to be with most in the world do not come when they "talk". 
Dr. Ashley Montagu has written about the long lasting implications of that breakdown in communication extensively.  I have included a link to an overview of his work below.  I encourage you to take the time to read it and take from it what you will.
I wore or carried all of our children for at least their first 10 months, much to the disapproval of some family members who thought I was spoiling them.  I knew I wanted to keep them as close as possible, and I found that they slept better and cried less often than I had heard they would when they were close to me.  By the time our third child was born, the comments had calmed down quite a bit as the proof of our intelligent, observant and highly independent older children was and continues to be in contrast to most other children of their age.
Now I know that this is called "attachment parenting".  I have also included a link to Dr. Sears' article on attachment parenting for you to peruse.  I don't ask that you do anything, other than read the information and ponder it.  If it sounds like something you would like to try, I encourage you to go for it.  Do as much or as little as fits into your family's lifestyle.
At the very least, please pick up your newborn when they are crying.  They want you and they need you.  The only reason they learn to stop crying is because they feel loved and nurtured. As one very wise woman once shared at Birth Circle, each minute your infant is away from you is 100% longer than they have ever been away from you before.  The crying will subside and the joys will multiply when you both learn how to communicate with each other and grow together as parent and child.
More about Ashley Montagu:
http://www.thenurturingmother.com/Ashley_Montagu.html
Dr. Sears on Attachment Parenting
http://www.askdrsears.com/html/10/t130300.asp
Disclaimer:
The material included on this site is for informational purposes only.
It is not intended nor implied to be a substitute for professional medical advice. The reader should always consult her or his healthcare provider to determine the appropriateness of the information for their own situation. This blog contains information about our classes available in Chandler, AZ and Payson, AZ and is not the official website of The Bradley Method®. The views contained on this blog do not necessarily reflect those of The Bradley Method® or the American Academy of Husband-Coached Childbirth®.
/