...celebrating every swee​t pea their birth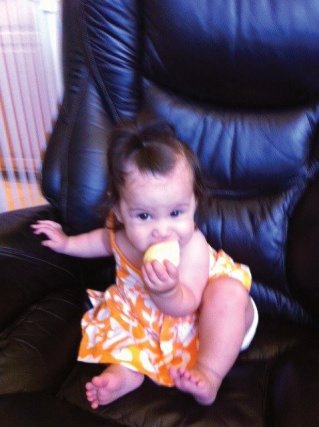 This is the fifth installment in my Introduction to Solids series.  I am journaling about our experience with baby feeding since we have the unique opportunity to share this with our students and readers as we start the process of weaning our youngest child.  This is not medical advice, nor is it a schedule to be followed.  It is simply our choice for our baby and the first time we have done what is gaining popularity as "baby-led weaning".
Click on these links for
Week 1
,
Week 2
,
Week 3
and
Week 4
.
What's new since last week:
Pictured above is Angelika sitting up and gnawing on an apple "teether".  It's half of an apple that I have peeled and cored.  This week she started taking bites out of it!  I used to eat them when she was done sucking and gnawing on them - not much left anymore!
Just when I think Angelika's body is adjusting to eating solids (see our journal below), we had another day without a bowel movement yesterday.  I am probably obsessing too much about this.  I think it's time for a visit with our chiropractor.

We have had a couple of instances last week where she was thrashing around and being fussy.  Out of curiosity: instead of nursing her, I offered her a veggie straw to gnaw on and the fussiness went away.  I am not sure if she is hungry or teething – another thing to ask our chiropractor about.  I suspect maybe a little bit of both since she has started gumming my breast again…except this time it hurts because her two lower teeth are new and sharp!

One of our new foods this week was a plum.  She loved it!  I was eating one while Angelika was sitting on my lap.  I let her suck on some of it.  Her first reaction was to make a face – it looked like she had eaten something really sour.  Despite that, she reached for it again, and I let her try it again.  This time, she took it out of my hands – and would not give it back!  I struggled to get it back so I could at least remove the pit.  I watched her like a hawk – she took it out of my hands with the peel still on.  (Thinking I was going to be eating the plum, it hadn't been peeled.)  She did a great job of sucking off all the flesh and leaving the peel behind.  Smart eater!  Phew!  I still have residual fears about choking from our previous experiences with our older children.  Angelika continues to reinforce that our decision to do things differently this time was the right one for our family.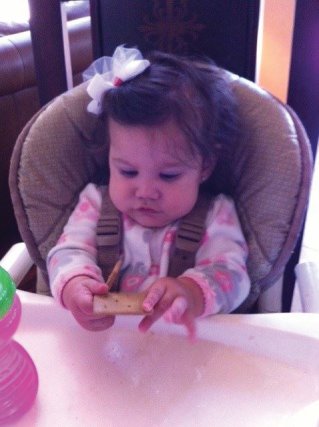 The second food I offered was a gluten-free graham cracker.  Not a big hit, but not a no, either.  We may try this one again to see what happens.  I am not to concerned about the grains since I eat plenty of them and I feel confident she is getting her Vitamin B through my breastmilk (
"What's In Breastmilk?" Poster
).
We revisited the zucchini bread and the avocado.  Both were eaten with no fuss – they are definitely into the rotation!  The zucchini bread did have eggs in it.  We replaced one of the eggs with flax seed.  When we make the recipe again this week, I am going to try replacing two eggs with flax and use only one of the three that is called for to see what happens.  I am a little concerned to be introducing eggs before her first birthday since two of her siblings react to eggs. 
Here are the sources I reference for food introductions since we have a history of food allergies in our family
I also had a couple of meals where I got to eat last week!  If you are a mom to a larger household, you may have experienced this: once you finish serving everyone else, your food is cold, or everyone is finishing up when you are getting started.  We had one meal at home that was perfectly timed so that food was ready all at once and baby was ready to eat…and we all sat around the dinner table together, at the same time – and I ate a meal at the correct temperature, without having to get up from the table. My second "real meal" was a night we went out to dinner with some friends, leaving the older kiddos at home.  Angelika sat in her high chair the whole time, looking like a little doll and behaving like one.  She enjoyed her veggie straws, her peas and her yams; drank a little bit of water – it was amazing!  We dined – and I didn't nurse her once.  As I write this I am having a pang of bittersweet.  While it is amazing and she is learning and growing, it means that my last nursling is on her way to complete independence and someday in the nearer future than I care to think about, my breastfeeding days will be over. We are still continuing to breastfeed after meals although I am no longer feeding before meals.  Depending on how bowel movements go this week, I may revisit nursing before meals again.  Maybe Angelika needs the laxative effects of breastmilk before and after solids to help get things moving along her intestinal tract. It doesn't feel like I am nursing as much anymore.  This past week I also logged a few days of breastfeeding just to see how often I was breastfeeding. As it turns out, I am still nursing every 3-4 hours.  What did bear out is that although the frequency was about the same, the time at the breast is definitely much shorter.  Angelika nurses efficiently and then gets back to hanging out with her siblings. Tuesday, June 19 
 BM (bowel movement) in the afternoon 
 Breakfast 
 Lunch 
 Dinner: Sweet potatoes, crackers (2) 
 Did all breastmilk until we saw a BM…this was going on day 5 without any significant output   
Wednesday, June 20 
 Nursed @ 6:15 am; 
 breakfast @ 6:45 Breakfast: ½ banana – A is squishing it first and then she puts it into her mouth – messy! 
 Lunch: Snack: 2 tortilla chips, 4 veggie straws 
 Dinner: Peas, Yams   
Thursday June 21 
 Breakfast: banana – almost a whole one 
 Lunch: slept through 
 Snack: 4 veggie straws 
 Dinner: Yams, peas, veggie straws   
Friday, June 22 
 2 bm's 
 Breakfast: apples, GF graham crackers 
 Lunch: slept through 
 Snack: 
 Dinner: Peas, Yams   
Saturday, June 23 
 3 bm's 
 Breakfast: Apple pieces, zucchini bread 
 Lunch: slept thru 
 Snack: Veggie straws, plum 
 Dinner: Peas, Yams   
Sunday, June 24 
 3 bm's 
 Breakfast: Apple slices 
 Lunch: Banana, carrot teether, veggie straws
 Snack: Tortilla chips (2)

 Dinner: Yams, potatoes, peas, avocado   
Monday, June 25 
 Breakfast: Glutino cracker 
 Lunch: Potato, Sweet potato, yam 
 Dinner: Peas, Yams   
Disclaimer:  
The material included on this site is for informational purposes only.
It is not intended nor implied to be a substitute for professional medical advice. The reader should always consult her or his healthcare provider to determine the appropriateness of the information for their own situation.  Krystyna and Bruss Bowman and Bowman House, LLC accept no liability for the content of this site, or for the consequences of any actions taken on the basis of the information provided.  This blog contains information about our classes available in Chandler, AZ and Payson, AZ and is not the official website of The Bradley Method®. The views contained on this blog do not necessarily reflect those of The Bradley Method® or the American Academy of Husband-Coached Childbirth®.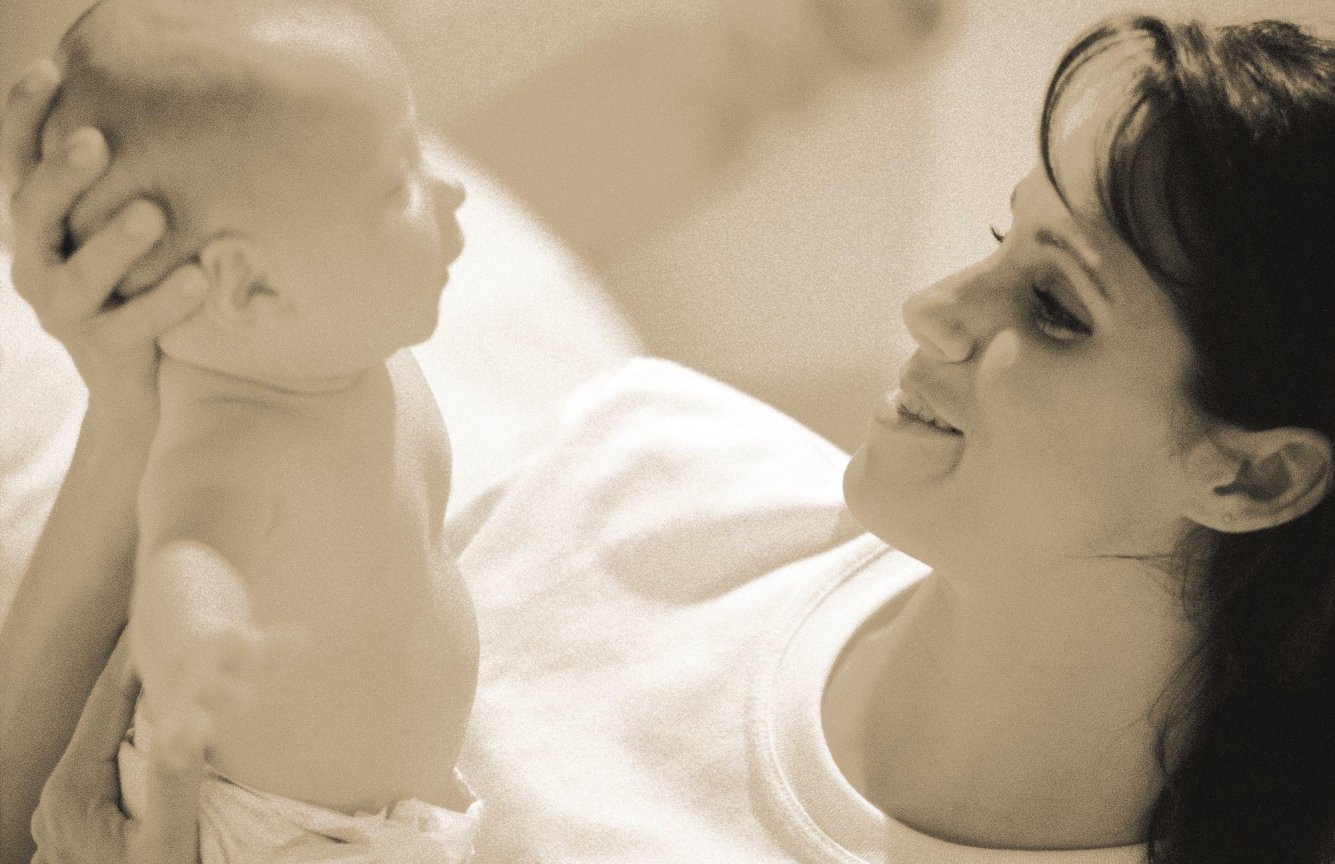 On
Tuesday
I posted some ideas to avoid birth trauma, mental anguish and physical distress during pregnancy, childbirth and breastfeeding.  It is by no means a complete list, however it's a good starting point for thought and action. 
As a general rule, the fewer interventions you have during your birth, the easier your breastfeeding relationship will be to establish.  This leads to a mom who recovers from her birth experience feeling competent in her abilities to nourish her child.  If mom is physically well and mentally well after her birth experience, she is less likely to have postpartum depression, which has been known for years as the "baby blues". 
So what do you do after baby arrives and you are adjusting to life with a newborn? 

The best way to figure out what works for you is to embrace two ideas:
1.  Baby has three needs that need to be met: (s)he wants to be fed, clean & dry and loved.
2.  Mom has three needs, too: she needs to be rested, fed and loved.
Ask yourself what has to happen so your needs can be met, and make you fully available to meet the needs of your baby.  As adults, we all have different ideas of what
being loved
means.  Can you write a postpartum plan that makes you feel loved and nurtured?
Here are some ideas that I have learned, heard shared at Birth Circle and from moms in our classes.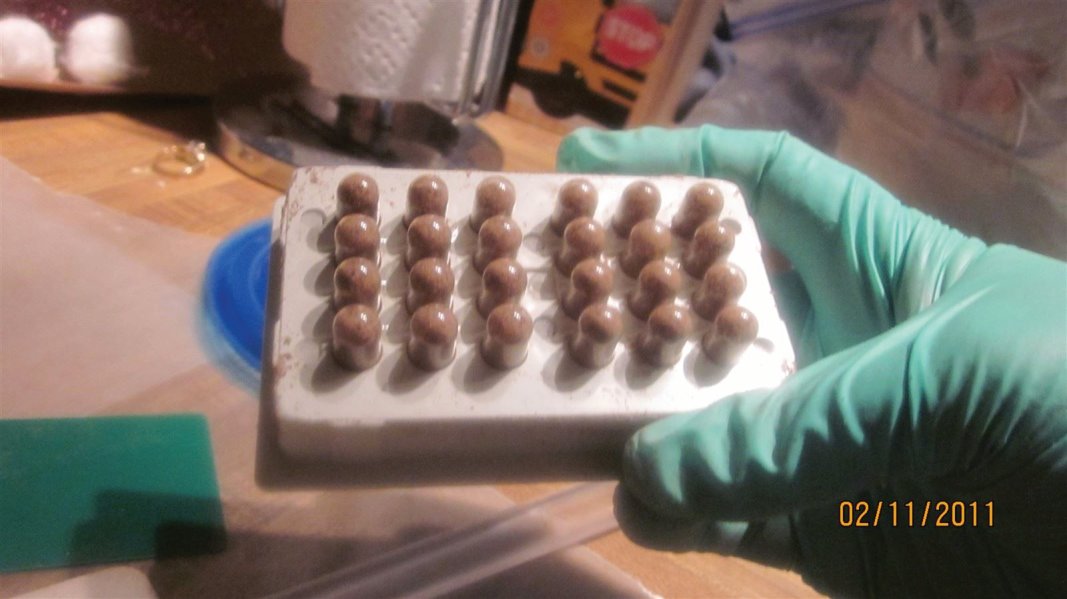 Encapsulate your placenta
This is at the top of my list because we just had the easiest postpartum ever.  If you are feeling well emotionally, everything else that comes with the postpartum period is so much easier to handle.
We had our placenta encapsulated using the traditional Chinese method.  The theory is that the body is in a warm state when a woman is pregnant, and cold when she is not.  By taking the placenta pills on a daily basis and weaning yourself down over the weeks following the baby's birth-day, the body gently transitions back to a cold state. 
I will write more about our experience is another post.  For your info today, here are the benefits listed on our
encapsulator's website
: increase a mother's energy levels postpartum, help to regulate hormones (especially thyroid), increase milk supply, reduce pain and expedite healing.  Who wouldn't want these benefits?  My only regret is that we don't have more of these "happy pills".  I wish we had done this with our other births.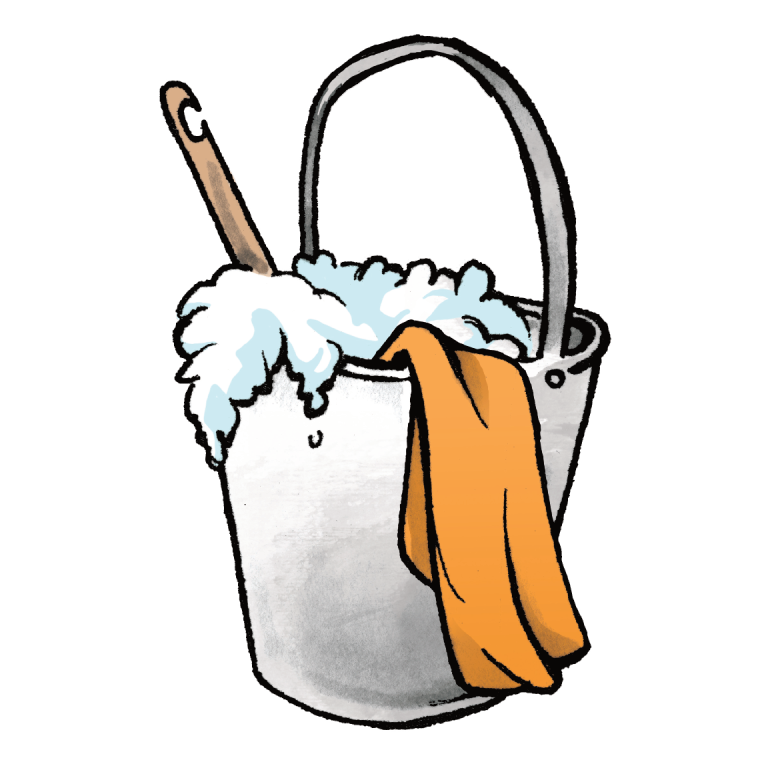 Ask for help
This is a hard one for many of us.  We take pride in being self-sufficient and getting things done, so "admitting" that we can't do it all is a big step on our journey.  How big is your list of things you get done every day and/or week?  Evaluate it with the "Drop-Delegate-Do" approach.  What are the things that you can let go for a few weeks?  What are things that you can delegate?  What is left that you need to do?
Once you have that list pared down to what you need to do, look at it again.  Who can do that list for you for at least the first week, if not two, after your baby is born?  As I mentioned earlier, sleep and rest are the two biggest gifts you can give yourself after your baby is born.  Your body heals when you are sleeping.  Your mind resets when you are sleeping.  All your systems function better when you allow yourself to recover, and birth is an athletic event – for some of us, the most demanding event in which we will ever participate.
This idea is much harder to grasp with your first child.  It's hard to believe that having a baby is going to have as big an impact on our bodies and our lives as we hear it will.  There is so much unknown: what will I feel, how tired can I really be, will I be in pain, will I be a good mother? These anxieties, on top of feeling immensely uncomfortable at the end of pregnancy, may lead to sleepless nights even before baby arrives.  As I hope you can see, making sleep a priority after baby arrives is a key to setting yourself up for a better postpartum period.
Here is the advice I share with our students who are neat-freaks like me.  I suggest that they figure out which one room their well-being rests with – which dirty room sends you "over the edge"?  Make keeping that room clean the priority.  My husband and my mom were great at keeping our kitchen clean, and that made it easier for me to let go of the mess in the rest of the house.  After a couple of weeks, you can start keeping your house again with some of your pre-pregnancy vigor without sacrificing sleep and your sanity.
Another area in which you should ask for help is with any breastfeeding concerns or challenges.  Unless you saw someone breastfeeding on a regular basis and learned how they did it, there is a low probability that a breastfeeding class here or there, or reading online or a book will give you the answers you need.  Peer-to-peer help or paid help are both available.  Get help!  Debbie Gillespie, IBCLC, RLC has some very informative posts on our blog - but your best bet is to see her or another warm, informed body in person!!

A
postpartum doula
is a great option if you don't have family or friends available to help you rest and recover after the baby arrives.  The ideal situation would allow both mom and dad time to sleep and enjoy their new baby while other people take care of them.  Your baby is only a newborn once!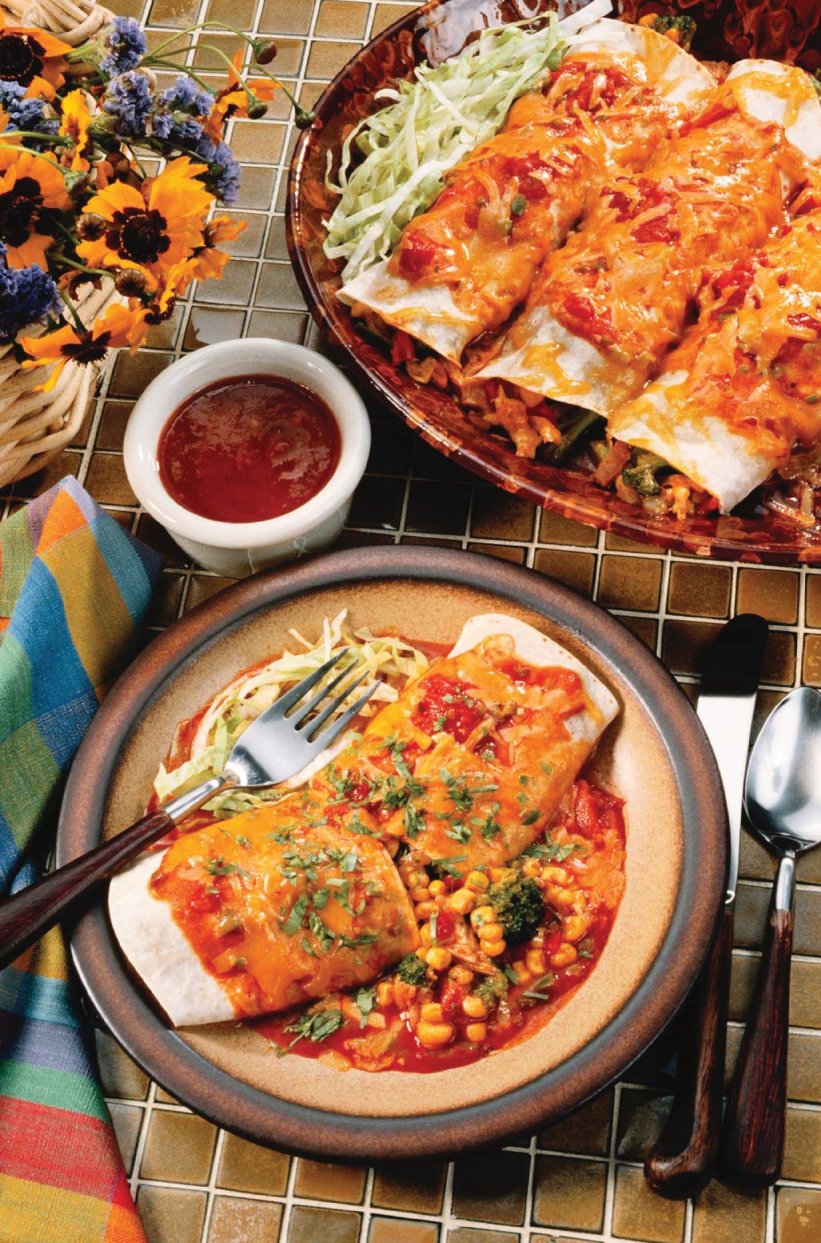 Food glorious food
Food is paramount on the list of things that make postpartum easier.  Mom needs to eat to recover and to nourish baby, Dad needs to eat to stay happy and have the energy to take care of mom and baby, and if there are other children in the family, they need to be fed, too.
Meals:
(1) Consider making double portions of your meals when you are two weeks out from your estimated due date.  Freeze the extras – make sure you date and label the food because it looks different when it's frozen!  You can also have a cooking day and make big batches of one-dish meals to be frozen.  It is easier to defrost if you freeze it in portion size and/or prepare it in containers that can go from freezer to oven (conventional or microwave might make a difference as you do you planning).
(2)  Meals make great baby gifts!  You can have a sign up sheet at your baby shower, or maybe your church or a dear friend will organize meals after the baby arrives.  The folks who sign up can be organized via on-line methods these days.  This was one of the most cherished gifts we received as we adjusted to being and feeding a family of six.
(3)  Prepare a list of your favorite take out places and make sure you have extra copies.  One of our moms shared this idea in class – she gave a copy to her husband and he would call orders in for dinner on the way home from work.  If you don't think your partner knows what you would like, also include your order next to the name, address and phone number for your favorite take-out restaurants.  Some of them even deliver – score!
Breastfeeding:
Bradley Method® students who keep up with their nutrition tracking are very aware of what they eat on a daily basis.  We suggest that our students keep on tracking, or at least stay aware of their intake for a minimum of four weeks after baby arrives.  If the baby is going to have any reaction to what you eat, it's easier to figure out what to take out if you are keeping track.  One of our moms offered this information:  If it's an allergy, it takes time for the body to show signs since it's an immune response.  It it's a reaction, its usually immediate and you'll know within 24 hours if your baby's gut didn't like what you ate. 
An allergy to a food is something you would have to cut out of your diet long-term – baby's skin can be an indicator if there is a rash or irritation that doesn't go away, another sign I have heard anecdotally is blood and/or mucus in the stool.  A reaction indicates food you need to take out for a little while and try again later when you are willing to risk the side effects: vomiting, fussiness, more gas than normal are signs that your baby wasn't ready for what you ate and you can try again later.
Another breastfeeding or feeding older sibling tip is to have snack food readily available and packed in serving sizes.  Carrot sticks, cheese sticks, nuts, granola, protein snack bars are all good ideas for food that will nourish without sending your sugar (or your children's) spiking before a crash.  For a more complete list, check out my post on
labor food ideas
– the same foods will work postpartum.
My crunchy friends are really good about packing these snacks in reusable containers.  Personally, I sacrifice a little environment during the postpartum period to save time and water doing dishes, and we pack food in snack size bags so that the kids can throw the bag out when they are done.  Dad can spend about an hour once a week stocking the snack shelf and once you are feeling up to it, you can take over and do it as long as you feel a need for nursing snacks.
The underlying idea is to make them grab-and-go so that you can eat a little something every time you nurse to keep your nutrition where it needs to be to nourish your growing child.  Nursing is a great appetite builder, as hunger is a great mood downer – so do what you can to stay fed between meals.
I am going to have to wrap up here today.  Part of my postpartum plan is to sleep at night so that I am "Happy Mommy" during the day – none of us like seeing "Cranky Mommy" – she is no fun!!  Which means that I am no longer carving writing time out of my sleeping hours and I have four kiddos clamoring for attention at lunchtime.  I have left lots of idea room for our readers – please fill in the rest of this list:
If you are a new mommy, what are the questions you have that I didn't address in todays or Tuesdays post?
If you are already a mommy, what are postpartum tips do you have to share?
Disclaimer: 

The material included on this site is for informational purposes only.
It is not intended nor implied to be a substitute for professional medical advice. The reader should always consult her or his healthcare provider to determine the appropriateness of the information for their own situation. This blog contains information about our classes available in Chandler, AZ and Payson, AZ and is not the official website of The Bradley Method®. The views contained on this blog do not necessarily reflect those of The Bradley Method® or the American Academy of Husband-Coached Childbirth®.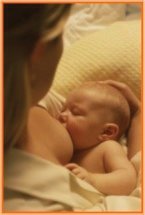 We are officially on our babymoon.  Thank you to today's writer, Tina Lebedies, AAHCC for allowing us a little more time to enjoy our sweet baby girl who is growing and changing already!!  Tina is an Affiliated Bradley Method® Instructor who teaches her classes in the Queen Creek and San Tan Valley area of Metro Phoenix.
I want to share this story with you because I believe it is a common problem, and with awareness and proper education it can be overcome with little to no medical or non-natural interventions.
My second child, Erik, was born at home on Christmas Eve. He was a big healthy boy weighing in at 9 lbs, 4 oz. and was 21 in. long. After joining the world he nursed like a champ for at least a solid hour. He was the best Christmas present I had ever received!
Everything was going well until his 1 week birthday. My husband was changing his diaper and yelled for me to come and look. He had bloody, mucousy stool in his diaper. We of course panicked and I called our midwife/naturopathic doctor immediately. Thankfully, she was able to come over within the hour. She was initially thinking it was uric salt crystals (which is common and will go away on its own) but as soon as she saw the diaper her hunch was that Erik was allergic to dairy.
She instructed us to keep our 1 week pediatrician visit and go from there. The pediatrician cancelled his appointments for the day so we were sent to urgent care. So off to urgent care we went! After an unpleasant exam, the urgent care provider diagnosed that the blood was most likely from an anal fissure; and they said that a dairy allergy was possible, but not likely. We were told that if he had any more bloody stools to go to the ER. Well, sure enough, a week or so goes by and he has 2 bloody diapers in one night. So off we went to the ER. They did the same unpleasant exams and came up with the same answers as urgent care and we were instructed to follow up with the pediatrician. The pediatrician saw no reason why he should disagree with the two previous diagnoses but thinks we should see a pediatric GI specialist, just to be safe.
Erik was now 6-8 weeks old and we are finally seeing the specialist. They immediately tell us that he is allergic to dairy and will need to switch to a prescription formula and that he needs to be on Zantac. I quickly told them that I don't do formula and that was not an option for us. I asked them, "How do I need to change my diet? What do I need to do? I will do whatever it takes." We passed on the Zantac, and of course the formula too.
I was now eating dairy-free and desperately hoping that my sweet little guy would stop screaming constantly and would never have a bloody diaper again. Well, a week went by and Erik was still screaming but the diapers were good. Our very intuitive midwife, who diagnosed this allergy from the start, gave me a lesson on eating dairy-free. Dairy-free I was not! Dairy and it's byproducts can be added to everything! I quickly learned how to read labels and to cook with substitutions. Did you know that some seasonings have dairy in them? Some breading on fish or chicken does, and some do not. Some bread does, and some does not. I had to be constantly on my toes. If I accidently messed up I would pay for it the next day by having a screaming, inconsolable baby. I also learned that it was just cow dairy that Erik was allergic too. That meant that I could have eggs and all egg products like mayonnaise and such.
Erik did get better but he still cried and screamed way more than he should. After trying many different homeopathic remedies we decided to go for the Zantac. We were told that it would help heal the lining of his digestive tract as the dairy had made it raw. (Being born during the holidays didn't give this poor kiddo a chance! We ate so many rich, creamy dairy foods.) After a few hours of his first dose he was a new baby. I hated to give him medicine at such a young age but I felt that it was the best option at this point. I continued to eat dairy-free and to exclusively breastfeed.
At one of the specialist follow-up visits the doctor explained that as he grew and gained weight, his dose of Zantac would not work anymore. I simply just needed to call the office and ask for a stronger dose. The doctor was very pleased with my exclusively breastfed baby. He was growing like a weed and was doing great!
Well, sure enough, one day the Zantac stopped working so I called the office to request a new dose of medicine. A nurse called me back and said that my milk had gone bad and that I would have to switch to formula immediately! I knew my milk had not gone bad; and I wanted to scream that at her, but I remained calm. After a very frustrating phone call Erik had his new dose and life was back to our "normal".
I bring this part of the story up, to point out that if there is an allergy or a complication with breastfeeding that we are quickly told to begin formula. This frustrates me to no end. The benefits of breastfeeding are huge and vastly outweigh formula. Thankfully, I was educated on breastfeeding and knew better, but not everyone does. I hope sharing my story will help others to stay strong, to ask questions, and to keep breastfeeding.
Many people ask me how I survived eating dairy-free. Yes, it was challenging; but for my baby I was willing to do anything. My willpower was much stronger for him than it would have been for me. Erik is now 21 months and has completely outgrown his dairy allergy. We are still going strong with the breastfeeding. He was on the Zantac for only a few months while his system healed and matured.  I was dairy-free for just under 1 year.
How did I know when he outgrew his allergy? The only way that can be determined is by trial and error and that is not always so fun. The naturopath suggested that we try dairy at every milestone. At six and nine months I ate a small amount of dairy and we had a very fussy baby the next day. Just before his 1 birthday I tried it again and the following day nothing happened. I couldn't believe it! I added more and more dairy in my diet and he was completely fine! He continued to be happy and I sure was, too.
At his last visit with the specialist we were told that we could wean him off the Zantac. He had no signs of needing it but I was so scared. I got up my courage and began the weaning process. He handled it with no problem and was completely off of it after 2 weeks. He is healthy and can eat more than his 4 yr old brother most days. He loves cheese, yogurt, and milk. You would never guess that he had such a rough little start.
Did you discover your baby had a food allergy (or allergies) when you were breastfeeding?  How did you manage it (them)?
About the author:

Tina Lebedies, AAHCC is an Affiliated Bradley Method® Instructor who teaches her classes in the Queen Creek and San Tan Valley area of Metro Phoenix. To contact Tina directly for more information on managing a dairy allergy in your nursling, or about her upcoming Bradley Method® class series that start on 11/29/11 and 02/04/12, you can call her at 480-272-7086; or visit her website at
www.welcomingbirthnaturally.com
The material included on this site is for informational purposes only.  It is not intended nor implied to be a substitute for professional medical advice. The reader should always consult her or his healthcare provider to determine the appropriateness of the information for their own situation. This blog contains information about our classes available in Chandler, AZ and Payson, AZ and is not the official website of The Bradley Method®. The views contained on this blog do not necessarily reflect those of The Bradley Method® or the American Academy of Husband-Coached Childbirth®.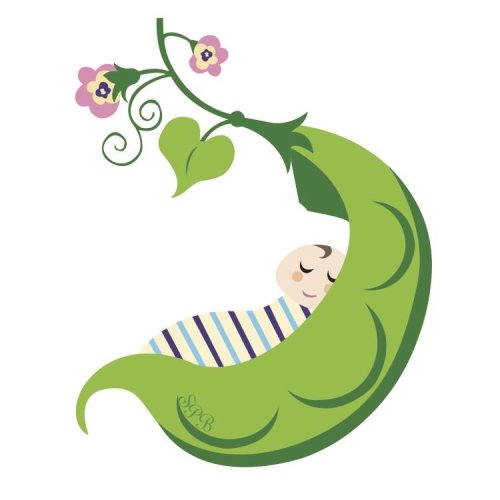 Now Enrolling for our Winter Series
December 5, 2011 through February 20, 2012
Limited enrollment - one space left

For more information or to register, please

call us at
602-684-6567
or email us at
/