Shopping Cart
Your Cart is Empty
There was an error with PayPal
Click here to try again
Thank you for your business!
You should be receiving an order confirmation from Paypal shortly.
Exit Shopping Cart
...celebrating every swee​t pea their birth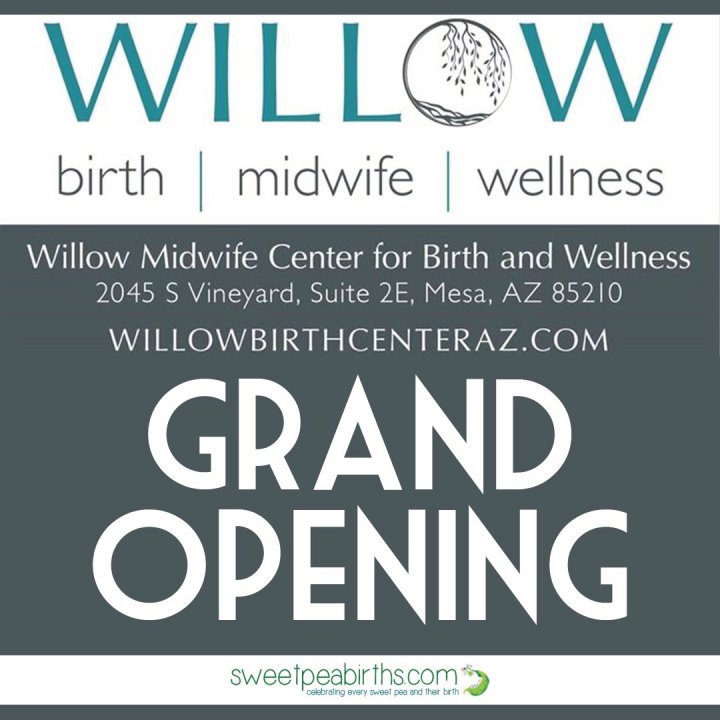 Please join us to celebrate the
GRAND OPENING 
Willow Midwife Center for Birth+Wellness
Saturday, September 17, 2016
10:30 am - 3:00 pm
2045 S. Vineyard
Suite 136
Mesa, AZ 85210
Here is a preview of the silent auction: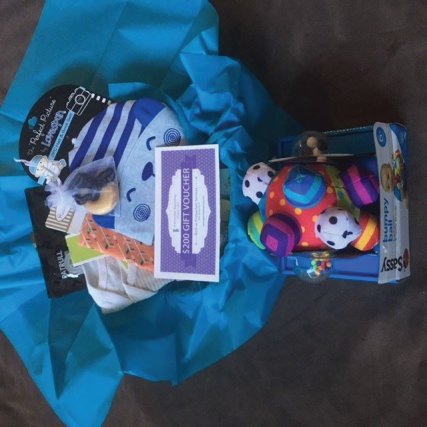 Little Boy Blue Basket: $300
Starting Bid:  $50
$200 voucher from Julie Papia (A Graceful Beginning) for birth or postpartum doula services
Placenta Encapsulation from Michelle Ludwig (The Modern Mama Doula Services)
Nursing Necklace from Denise Franklin (Denise Doula)
Hat+Sock Set
Bandana Bib
3-pack Circo Bodysuits
Patrull Safety Latches
Bumpy Ball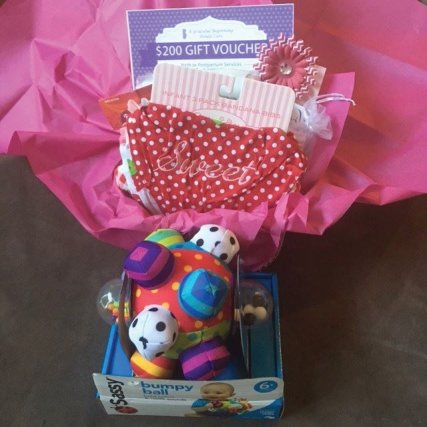 Sugar+Spice Basket: $300.00
Starting Bid: $75.00
$200 voucher from Julie Papia (A Graceful Beginning) for birth or postpartum doula services
$50 off Placenta Encapsulation Service from Rebecca Turrigiano (Loving Touch Doulas)
Headband from Denise Franklin (Denise Doula)
Fuzzy Socks
3-pack Bandana Bib
2-pack Crib Sheets
Patrull Safety Latches
Bumpy Ball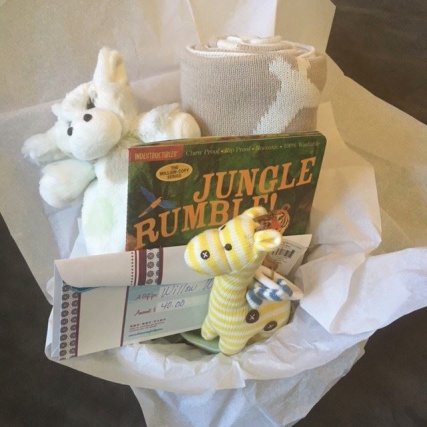 Modern Mommy Boutique Gift Basket - $150 Value
Starting Bid: $40.00
Mudpie Plush Giraffe Blanket
Mudpie Giraffe Stroller Blanket
Safari Stroller Toy
Indestructible Book: Jungle Rumble
$40.00 Gift Certificate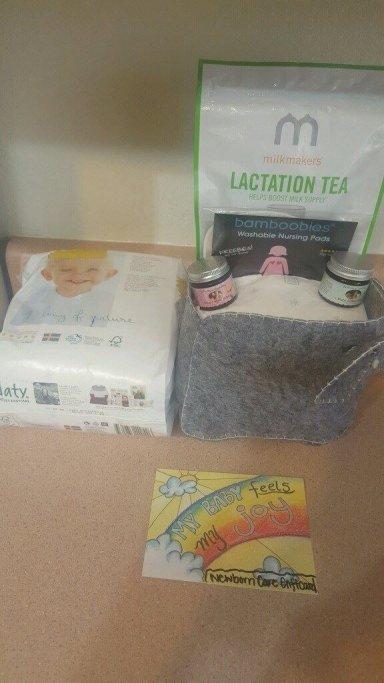 Postpartum Gift Basket – $150
Starting Bid: $40
Offered by Lindsay Lutes
Postpartum doula care: 5-hour of daytime shift OR 8-hour overnight shift
Elephant Diaper Caddy
1-pack Naty Diapers
Earth Mama Angel Baby Nipple Butter
Earth Mama Angel Baby Bottom Balm
Bamboobies Reusable Nursing Pads
MilkMakers Lactation Tea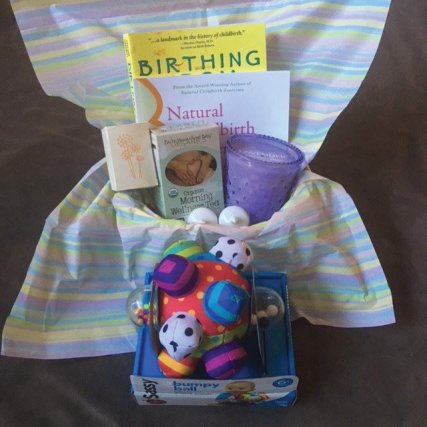 Birthing From Within Mentors Gift Basket - $60.00
Starting Bid - $25.00
Birthing From Within by Pam England
Natural Childbirth Exercises Handbook by Rhondda Hartman
Earth Mama Angel Baby Morning Wellness Tea
Reusable Nursing Pads
Lavender Candle
Bumpy Ball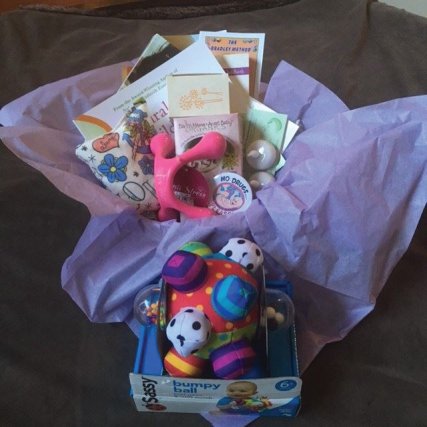 The Bradley Method® Instructors of AZ Gift Basket $65.00
Starting Bid - $25.00
Husband-Coached Childbirth by Dr. Robert Bradley
Natural Childbirth The Bradley Way by Susan McCutcheon
Natural Childbirth ExerciseHandbook by Rhondda Hartman
Earth Mama Angel Baby Milkmaid Tea
The Bradley Method® Cup
Reusable Nursing Pads
Massage Tool
Rice Pillow
Bumpy Ball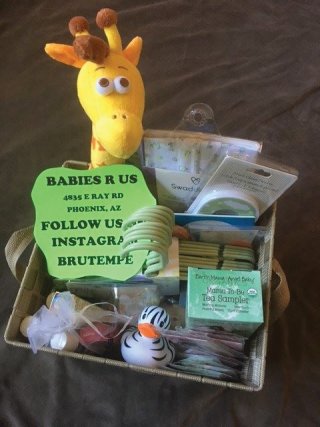 Babies R'Us Gift Basket - $65.00
Starting Bid - $25.00
Earth Mama Angel Baby Tea Sampler
Swaddle Me Pod
10-Pack Babies R'Us Closet Hangers
Koala Baby 5-Pack Closet Dividers
Koala Baby Green Storage Basket
Infantino Rubber Zebra
Babies R'Us Geoffrey Plush
Pampers On-The-Go Diaper Wallets with Diaper+Wipes
Babies R-Us Diapers
1 Set Munchkin Latch Nursing Pads
Chicco Pacifier
Plus Travel Size Products from Dr. Smith, Balmex, Dapple, Babyganics, Boppy Bloom, Deva Naturals, and more!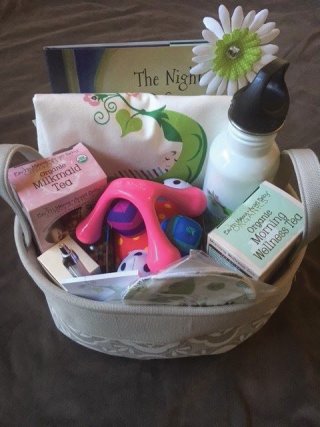 Sweet Pea Births Gift Basket–  $80.00
Starting Bid - $25.00
The Night Before Your Birthday Book by Joni Rubinstein
Earth Mama Angel Baby Morning Wellness Tea
Earth Mama Angel Baby Milkmaid Tea
Hot/Cold Therapy Pack
SPB Reusable Nursing Pads
SPB Water Bottle
SPB Sticky notes
SPB Tote
SPB Pen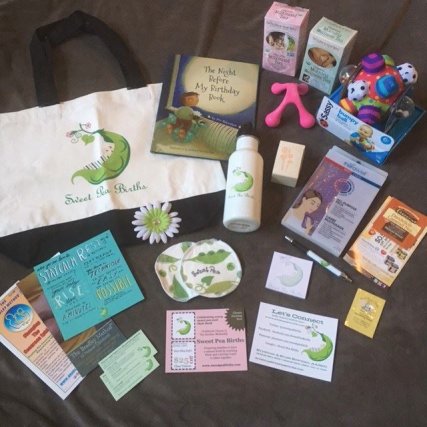 Golf Weekend - $500 Value
Starting Bid: $125
3 days and two nights in a private home in the Chaparral Pines Golf Community
Two rounds of golf or golf for 2 at Chaparral Pines Golf Course
Cart Fee included
Must be used by November 15, 2016
Lactation Support Package - $180
Starting Bid: $45
Offered by Sarah Kankiewicz, CLE (Firefly Lactation Services)
Prenatal visit
Birth-day visit
2 postpartum visits
Birth Journey Class - $200
Starting Bid: $50
Offered by Dianne Hamre (Doula Dianne)
This intensive one-day workshop will equip you with knowledge and skills that will enhance your birth experience while making lasting memories. The ideal time to take this workshop is in your 7th or 8th month of pregnancy. 
CLASS BENEFITS
This unique birth preparation class is designed with you in mind. You will be given a variety of tools needed for your journey regardless of where you are choosing to birth your baby.
The intimate class environment creates a time of special bonding with your partner.
It is taught in such a way that you will leave confident in your ability to advocate for your care in a respectful manner.
Birth Doula Services - $500
Starting Bid: $125
Offered by Ashlee Witham (Essence Doula)
Essence: the most significant element, quality or aspect of a thing or a person.
SUPPORT*RESPECT*EMPOWERMENT 
Ashlee Witham *Doula Services in PHX valley
As your doula, I will support you during pregnancy and assist you during childbirth and provide support to you and your family after birth of your baby.
Postpartum Doula Services - $240
Starting Bid: $60
8 Hours – Offered by Ashley Anders
A postpartum doula provides evidenced based information on things such as infant feeding, emotional and physical recovery from birth, mother–baby bonding, infant soothing, and basic newborn care.
A postpartum doula is there to help a new family in those first days and weeks after bringing home a new baby. Research shows that moms, dads and babies have an easier time with this transition if a good support team is in place.
In-Home Breastfeeding Consultation - $60
Starting Bid: $15  
Offered by Sarah Kankiewicz, CLE (Firefly Lactation Services)
Labor+Birth Photography - $400   
Starting Bid: $100
Offered by Rebecca Turrigiano (Loving Touch Doulas)
Being passionate about all things birth related, I am excited to be able to offer this service to both my doula clients and also families simply wanting to capture this special time on film. I pride myself in knowing when to capture these moments, and am happiest when my clients haven't even realized that I was even taking the shots I did! Having a background in fashion, film and T.V, I bring a very unique prospective to your photos. The shots I capture also respect the birthing Mom's dignity and doesn't feel intrusive during private moments between partners. I am always honored to be invited into such a private moment. 
Description of Services
Available for Home, Birth Center and Hospital births
Labor and Delivery Photos starting in Active labor (6 or 7 cm dilated)
50- 75 Edited, full resolution Digital and printed copies given to you within 7- 10 days
Naturopath Visit - $200
Starting Bid: $50
Offered by True Harmony Wellness Center
Spa Gift Certificate - $80
Starting Bid: $20
Offered by True Harmony Wellness Center
Mini Maternity Session - $175
Starting Bid: $45
Offered by Aimee Sugar Photography
Essential Oil Introductory Kit - $35
Starting Bid: $10
Offered by Aimee Sugar
Starting Bid: $45
Offered by The Pampered Belly
Placenta Encapsulation
Placenta Print
Raw Belly Cast - $75
Starting Bid: $20
Offered by The Pampered Belly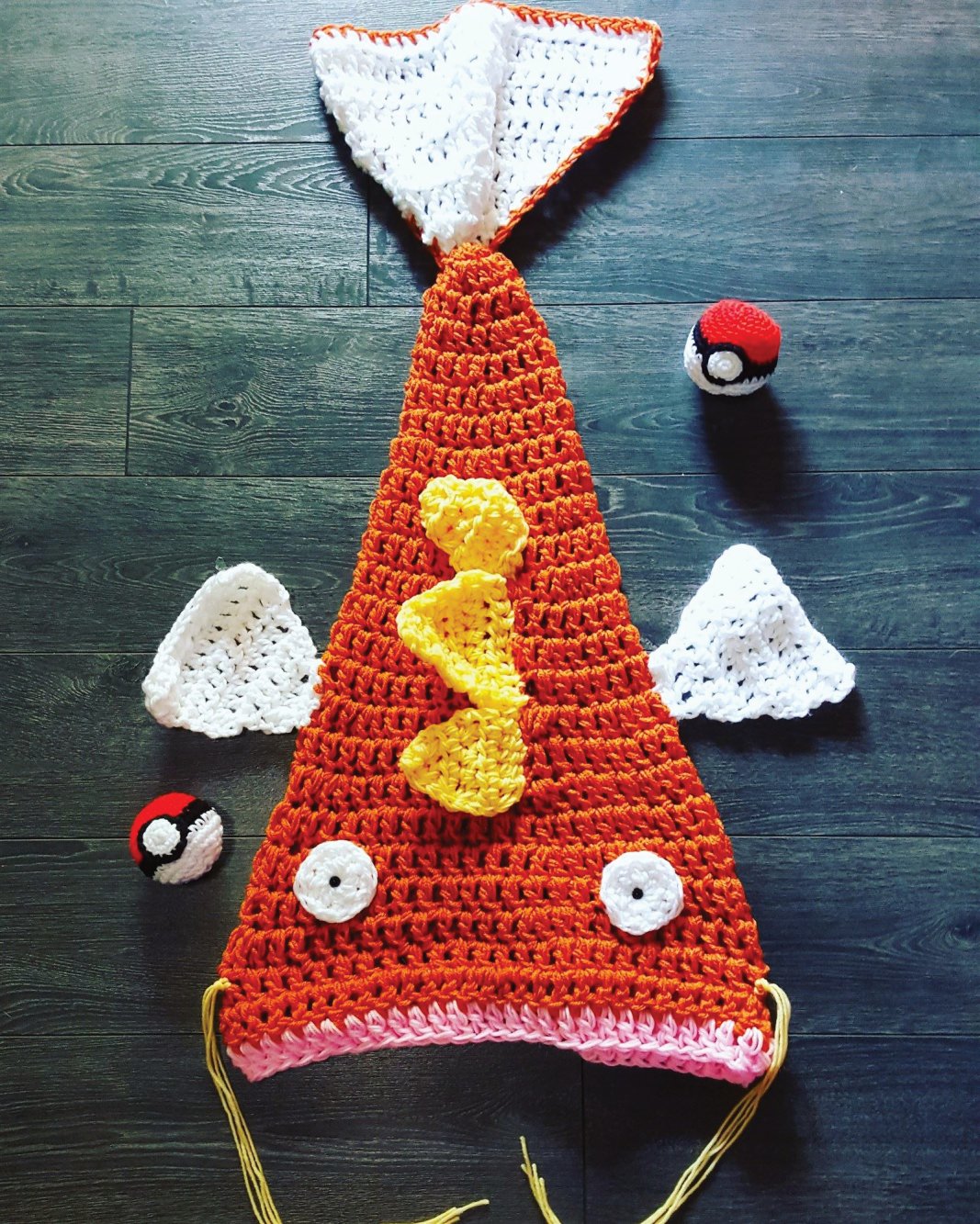 Magikarp Blanket - $75
Starting Bid: $20
Offered by Hookin' for Rent
Some last minute additions - will have more info at tomorrow's event!!
Photo Session –
Starting Bid:
Offered by Rala Photography
Nutrition Consultation –  
Starting Bid:
Offered by Baby Bloom Nutrition
Therapy Session –
Starting Bid:
Offered by OSS Physical Therapy
I hope to see you at tomorrow's event.  Come look for me upstairs - I will be at the silent auction sign-in table :)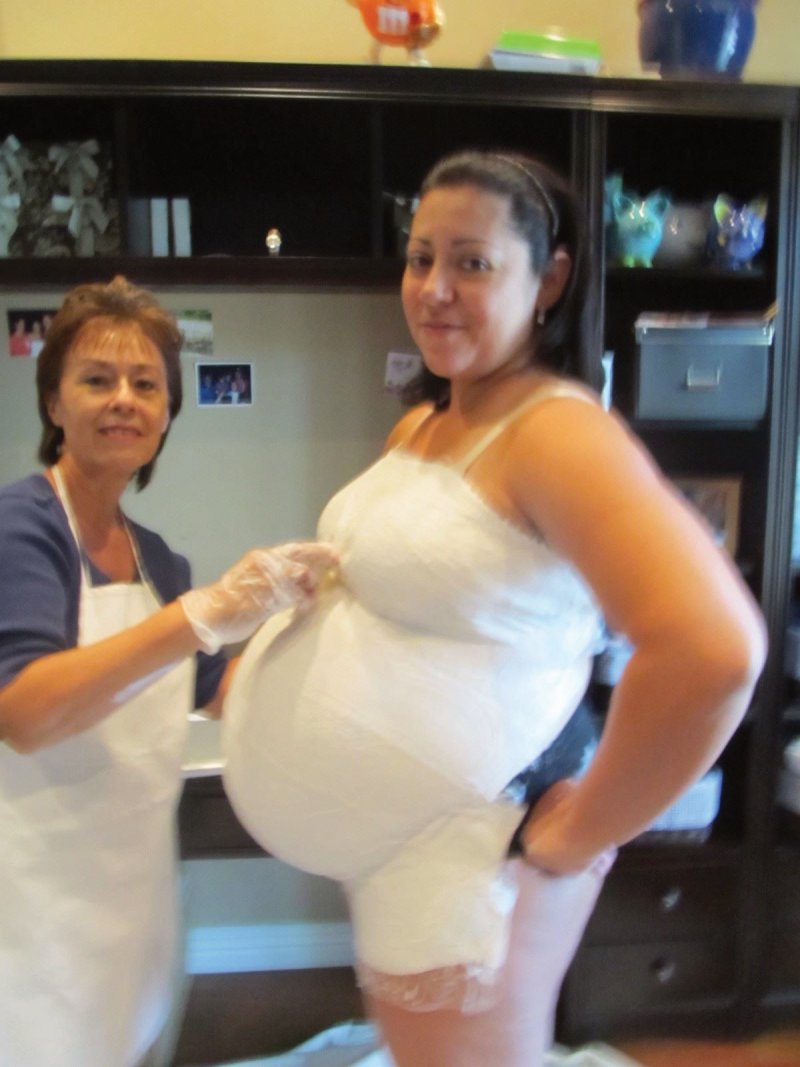 With Artist Gloria Newman
9/20/11 - I can't believe I can possibly get any bigger!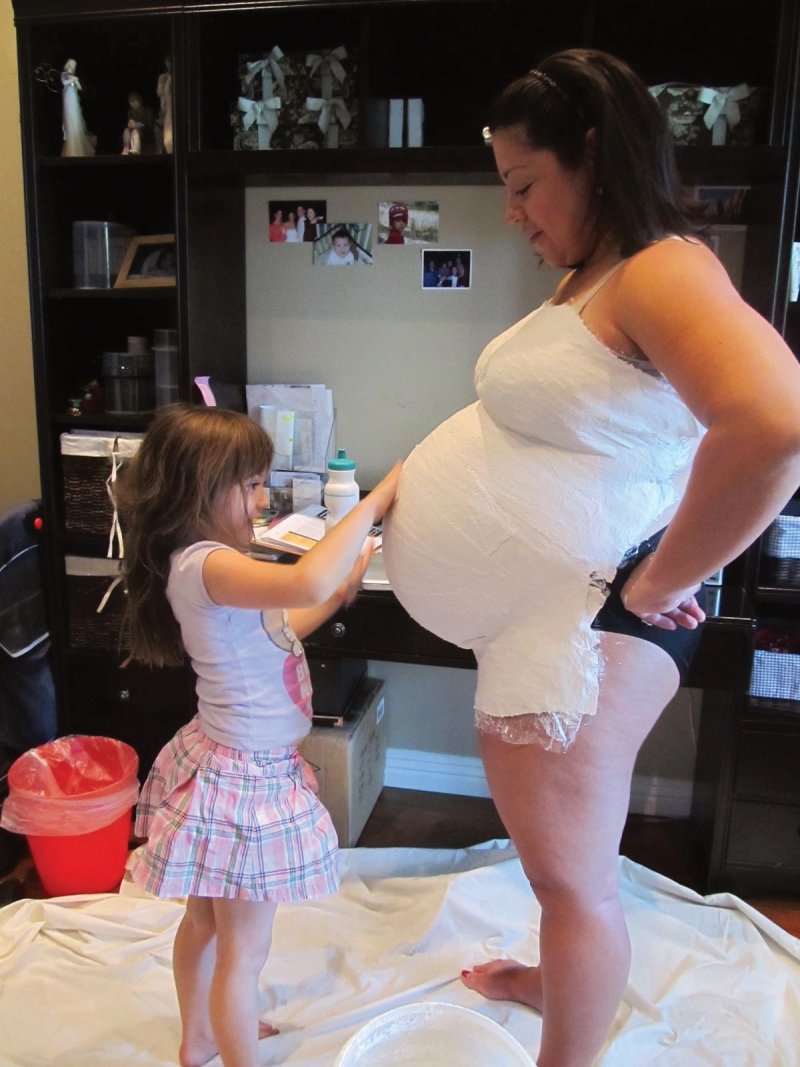 Belly Casting
Ysabella gets to add on to her sister's cast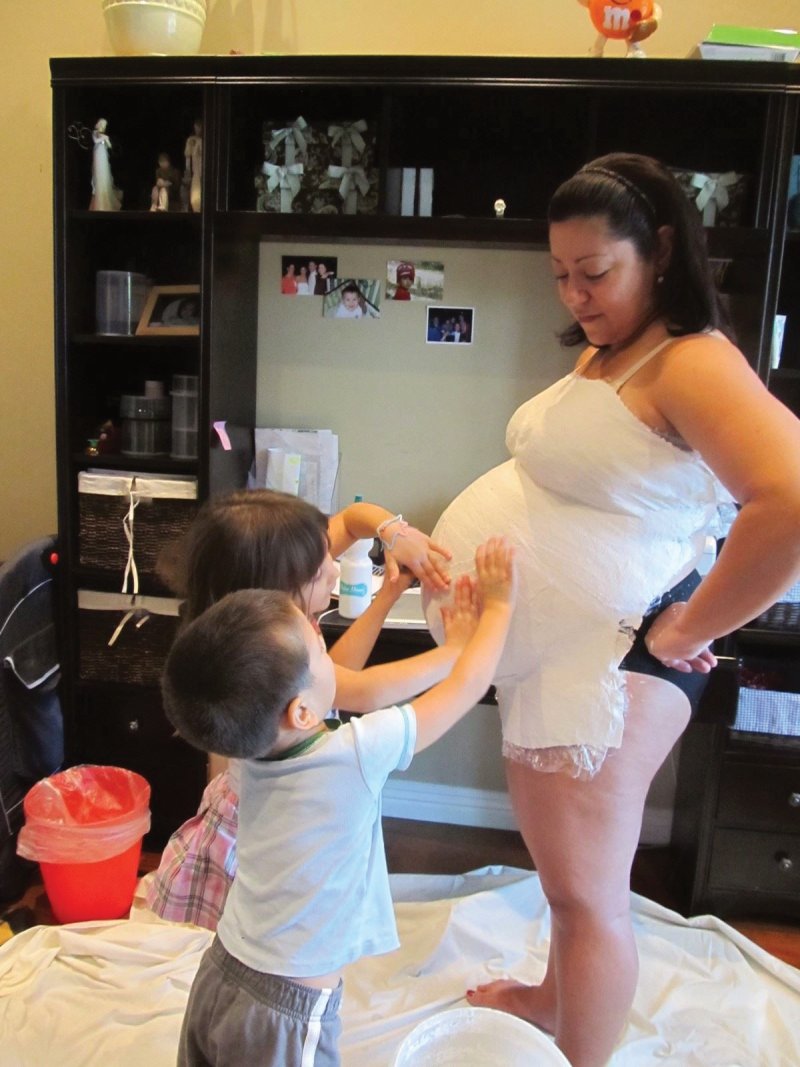 Belly Casting
Both kiddos get in on the fun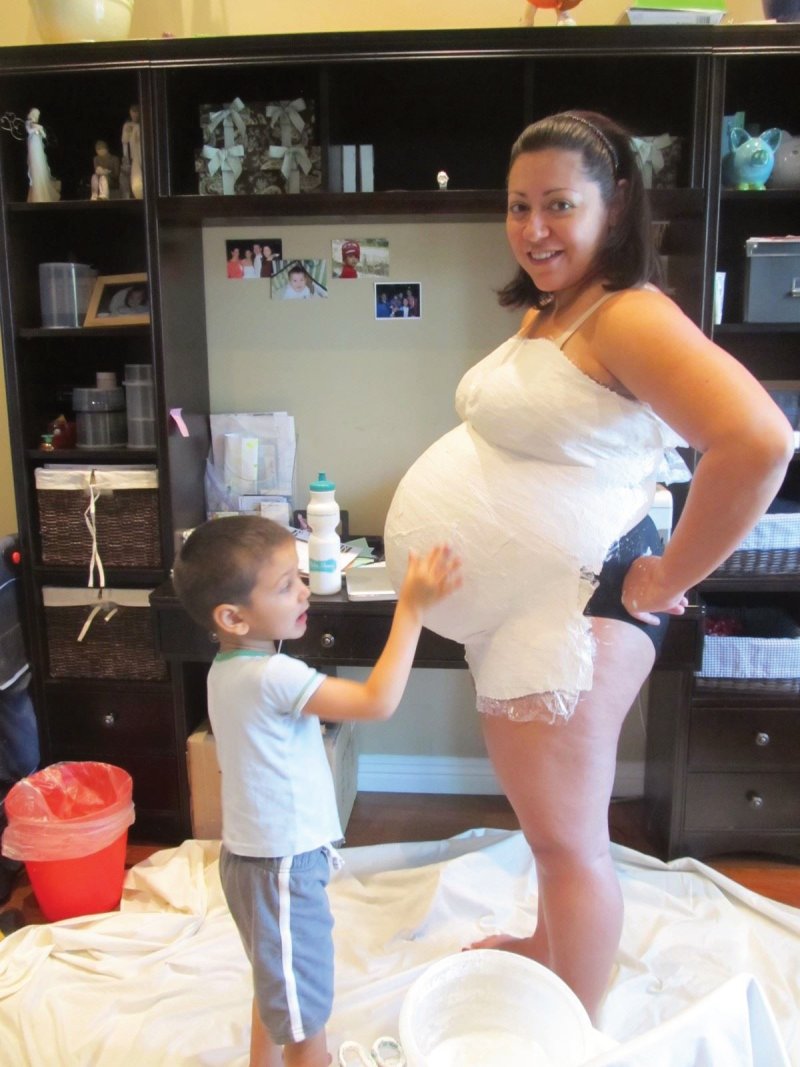 Belly Casting
Brussito adds his finishing touch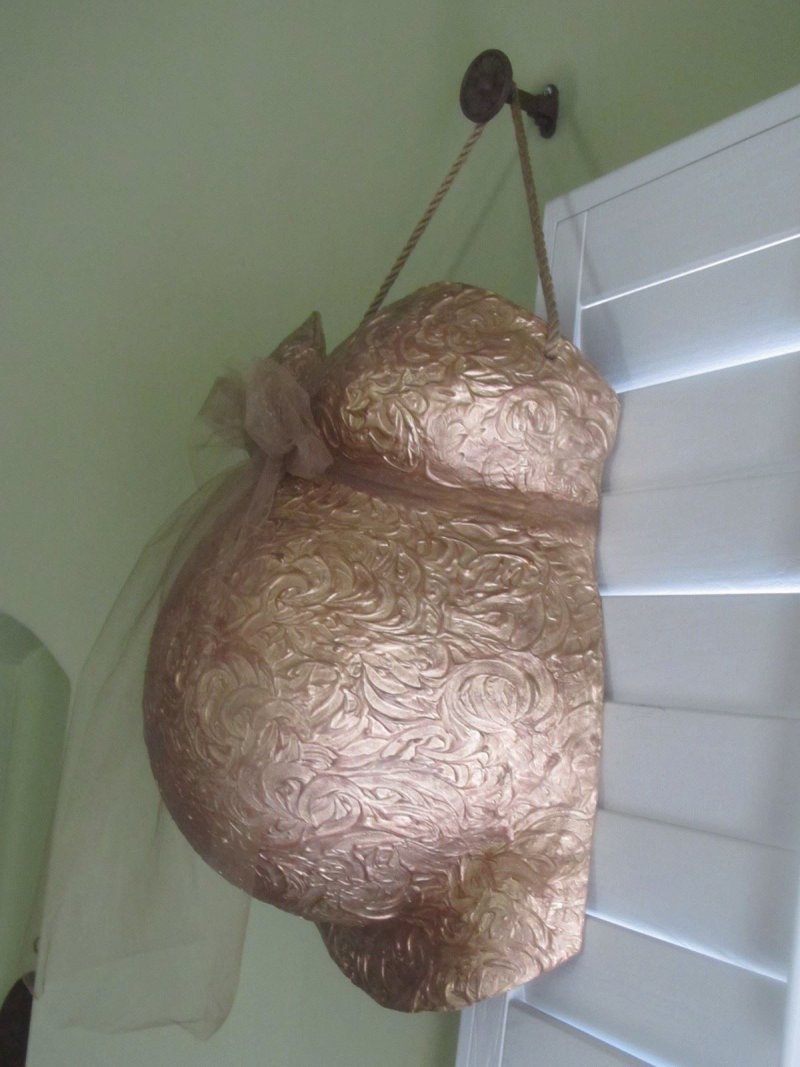 Belly Art
Side view of the finished cast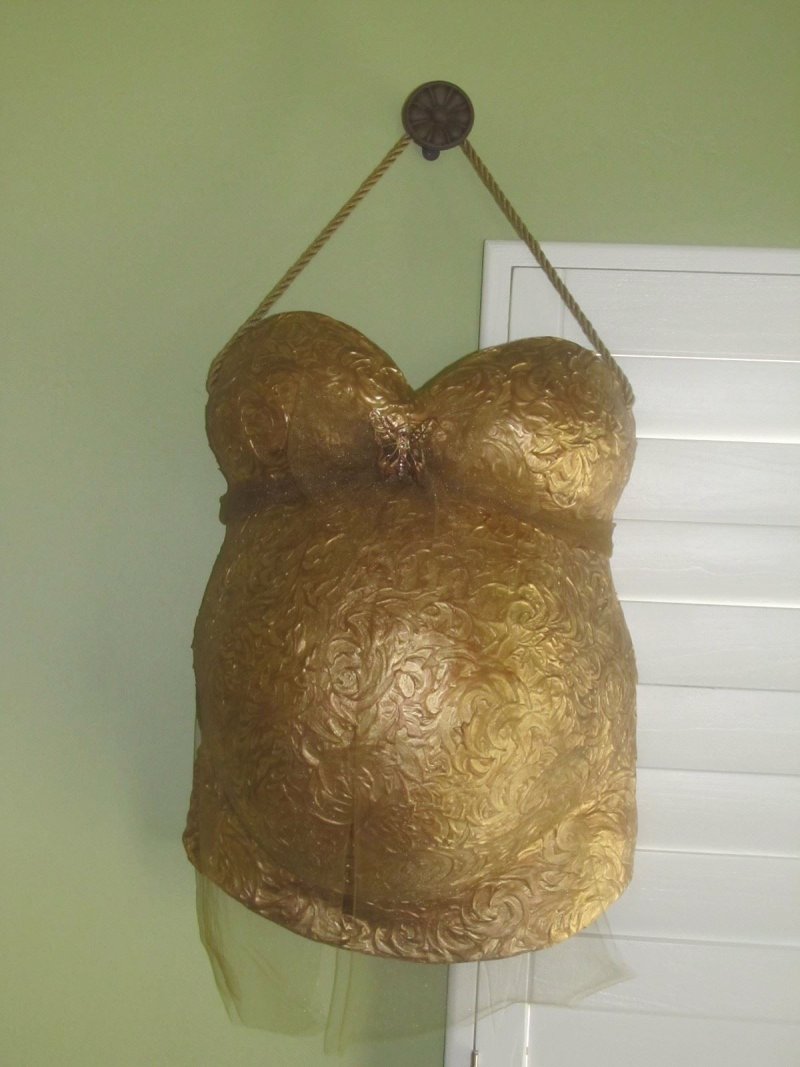 Belly Art
Front view of the finished cast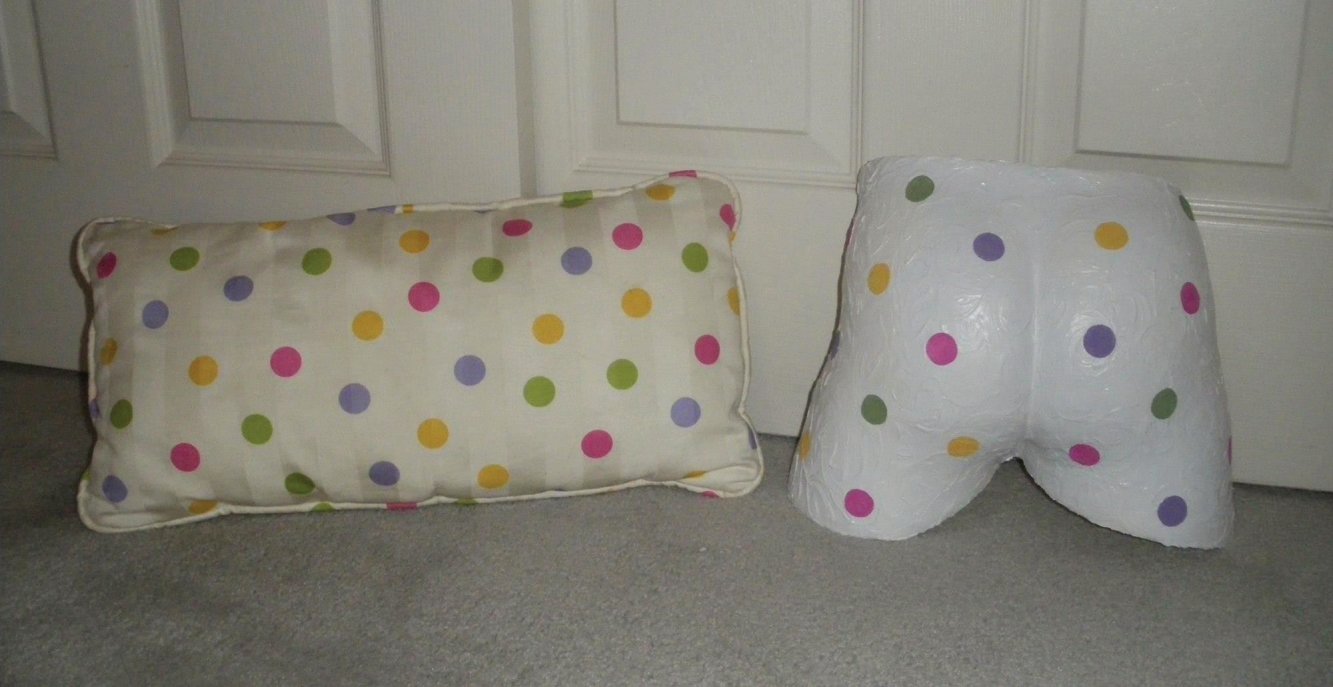 Bum Sculpture
Ysabella's inspiration piece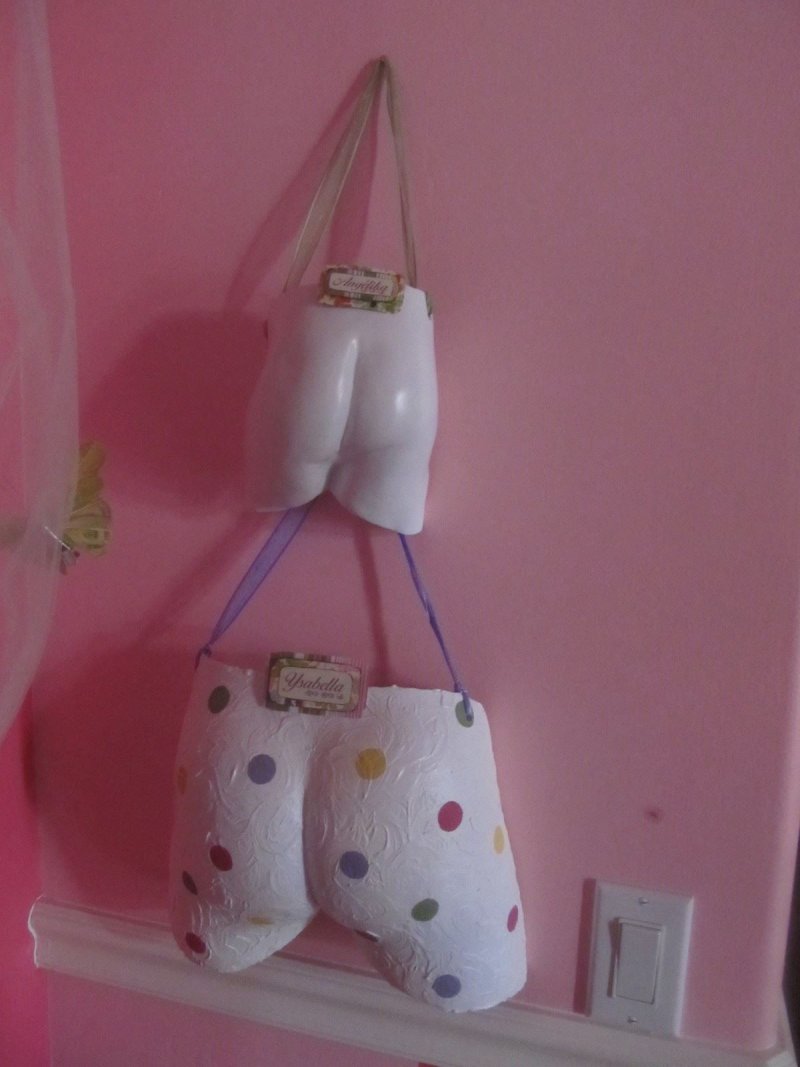 Baby Bums
The finished casts proudly displayed by big sister Ysabella
I had the pleasure of making a Facebook connection during our last pregnancy with Gloria Newman, artist and owner of Maternity Keepsake Bellies and Bums.  She has a passion for art, and she has found a way of blending her love of family with her passion.
Maternity Keepsake has been creating beautiful and stylish pregnancy art since 1995. She, along with her daughter and a belly caster in Los Angeles, cast women in their third trimester of pregnancy.  After baby is at least one to two weeks of age, they can cast their little bum.  Gloria believes she has a God given gift to create beautiful memories for new and existing moms and their children.  She incorporates her "preservation" process into every project, allowing molds to last for generations.
Her company provides belly casting services in the areas around Phoenix, AZ, Sacramento, CA and Los Angeles, CA.  In addition to original casts, she can help you if you have a belly cast previously made from a kit.  Gloria can preserve and transform your mold into a beautiful piece of art for your nursery!
I originally contacted her to decorate Bryan's belly cast, which had been sitting up on a shelf since the day it was cast over two years ago.  I had intentions to decorate it and had just never made the time to do so.  When we met and talked, I became convinced that I wanted her to create an original work to commemorate Angelika's birth since after all, she is our last pregnancy.
You can see the photos of casting day with my big belly.  We did the cast on September 20th - ten days before Angelika's birth.  It was a great way for the older kiddos to make a pregnancy memory with their sister.  They loved watching, and they were thrilled when Gloria invited them to participate in the process.
The finished product is truly a work of art.  We love to take it down off of the wall and hold it up against my non-pregnant body.  Although I still have a lot of baby weight to lose, it's hard to believe how much I used to weigh seventy days ago.  It's also interesting to compare my bellies between pregnancies:  I carried Angelika in front, and I carried Bryan wide - his cast is easily six inches wider than my hips are now.
Gloria also offers infant casting - she immortalizes their sweet tiny baby bottoms!  Ysabella was intrigued by the idea and asked if she could get her bottom cast, too.  Ideally, Gloria likes to cast infants between five to ten days old.  Her inspiration for Ysabella's cast was the fabric from a throw pillow in her room.  The finished cast coordinates perfectly in her pink room.  Angelika's cast has a smooth pearl finish - again, it is set off nicely on the bright pink wall.
Belly casting is one of those pregnancy line-items that falls on the "would be nice" aspect of a budget.  I encourage you to find the resources for it since you cannot recreate a pregnancy belly after you have your baby.  It is a wonderful keepsake that reminds me of my pregnant body.  The cast is also a great tangible reminder to the kiddos of where they came from and where they lived in the nine months before we met each other.
Here is Gloria's contact information:
Phone: 480-353-8033
To see more of Gloria's work and her pricing, you can visit:
Disclaimer: 
The material included on this site is for informational purposes only.
It is not intended nor implied to be a substitute for professional medical advice. The reader should always consult her or his healthcare provider to determine the appropriateness of the information for their own situation. This blog contains information about our classes available in Chandler, AZ and Payson, AZ and is not the official website of The Bradley Method®. The views contained on this blog do not necessarily reflect those of The Bradley Method® or the American Academy of Husband-Coached Childbirth®.  
We are now enrolling for

our Spring Series

March 5, 2012 to

May 21, 2012  




For more information or to register,

please call us at

602-684-6567







0

/