...celebrating every swee​t pea their birth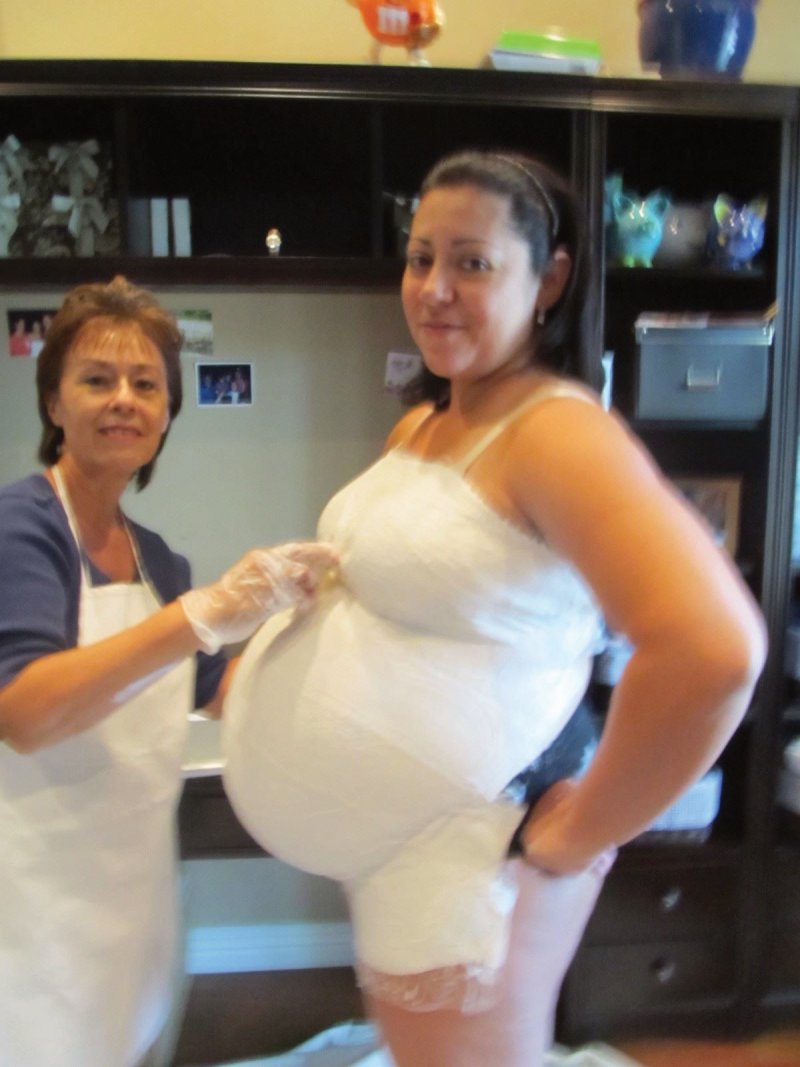 With Artist Gloria Newman
9/20/11 - I can't believe I can possibly get any bigger!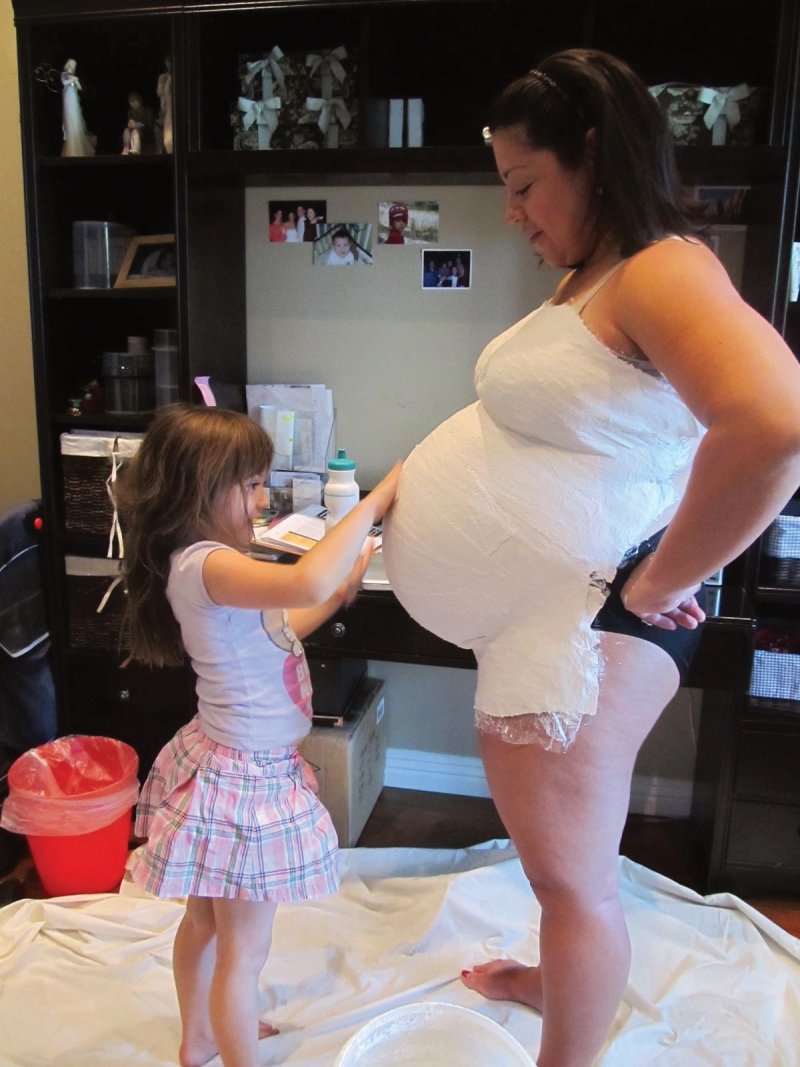 Belly Casting
Ysabella gets to add on to her sister's cast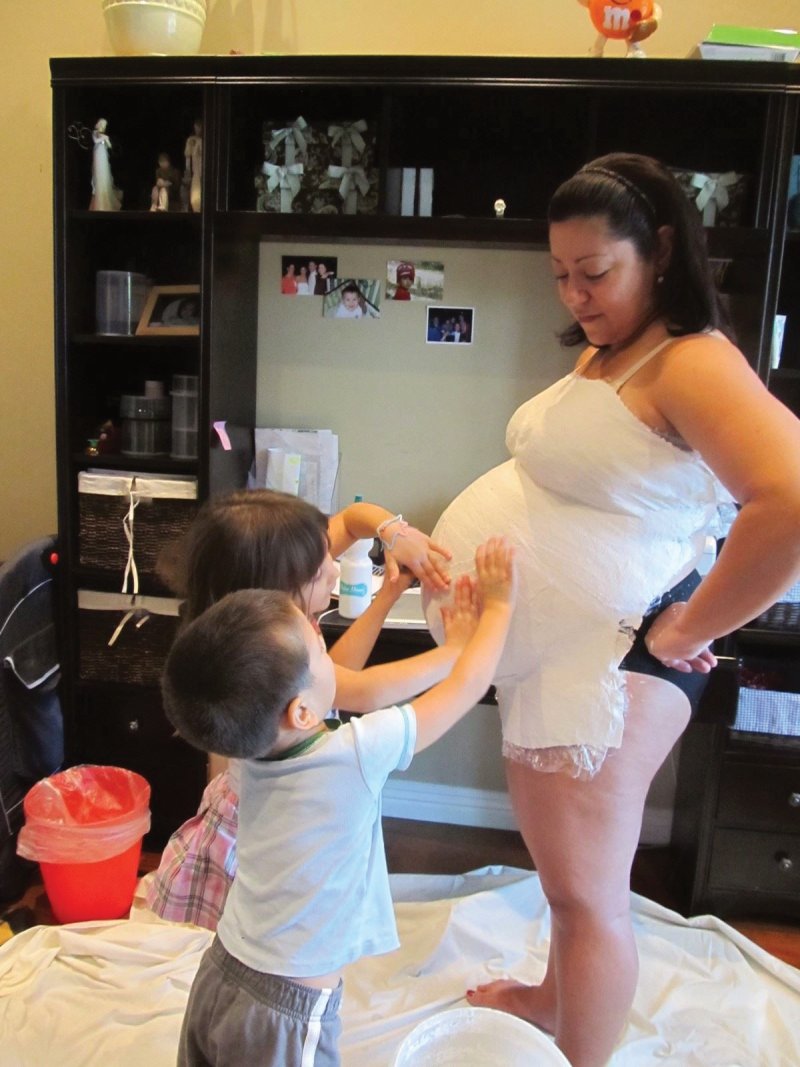 Belly Casting
Both kiddos get in on the fun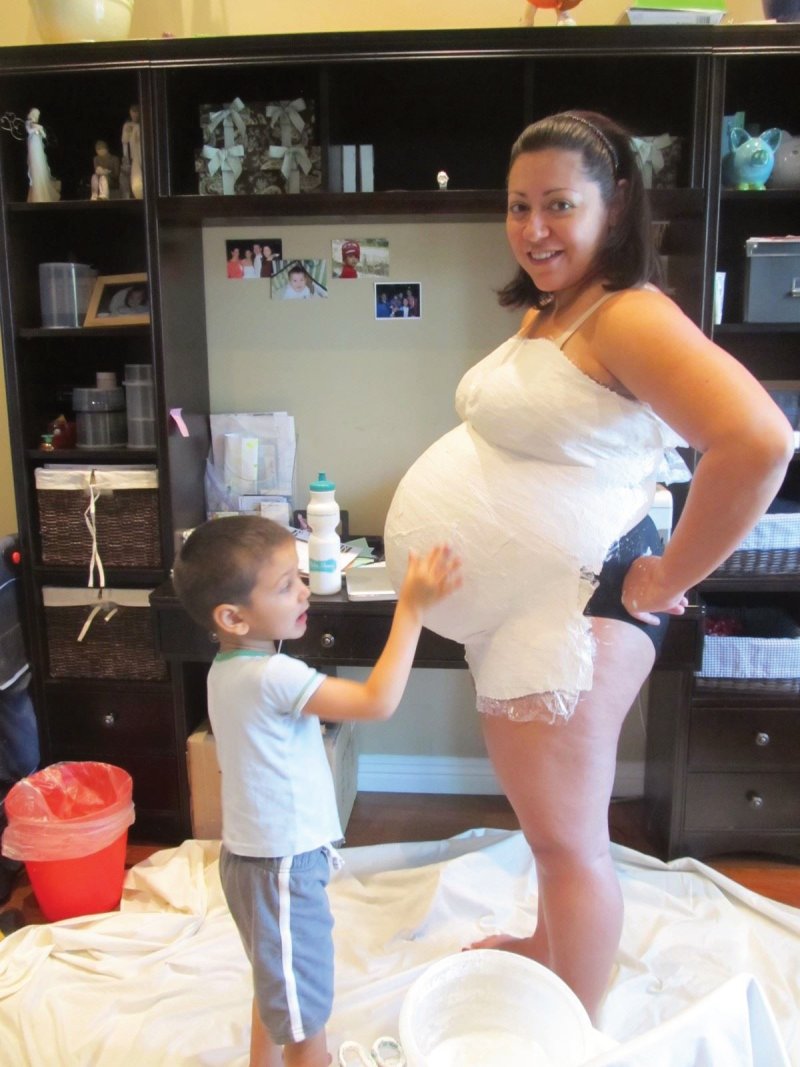 Belly Casting
Brussito adds his finishing touch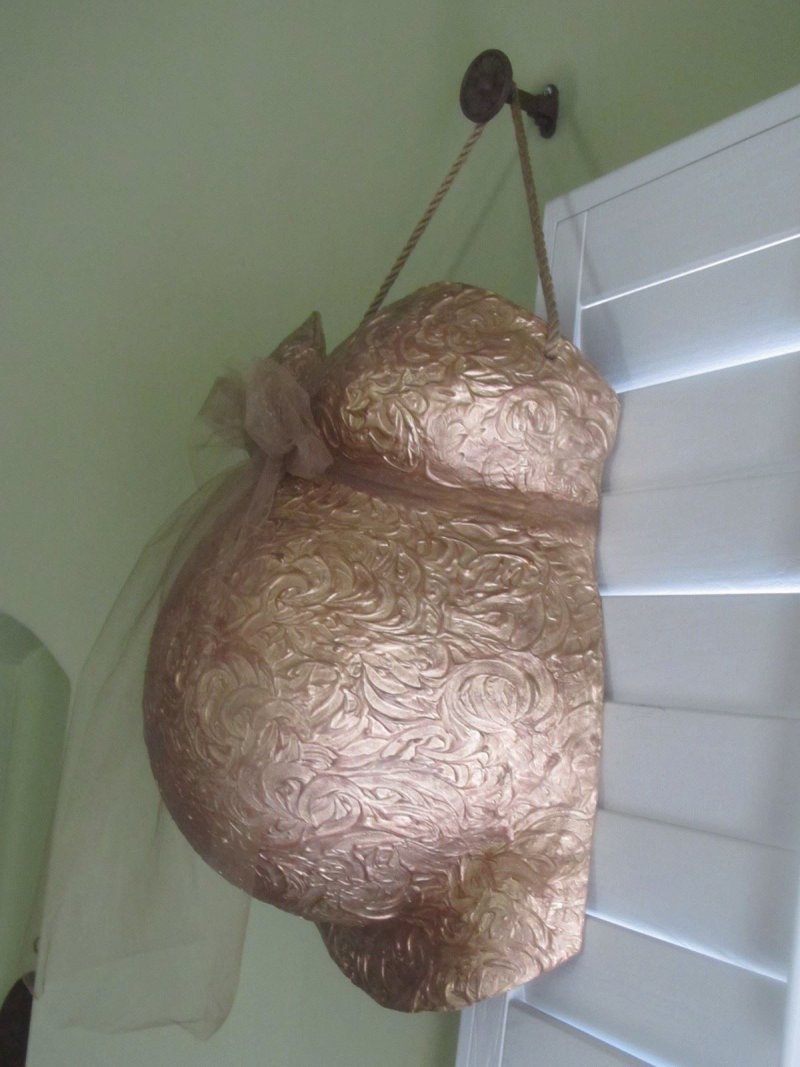 Belly Art
Side view of the finished cast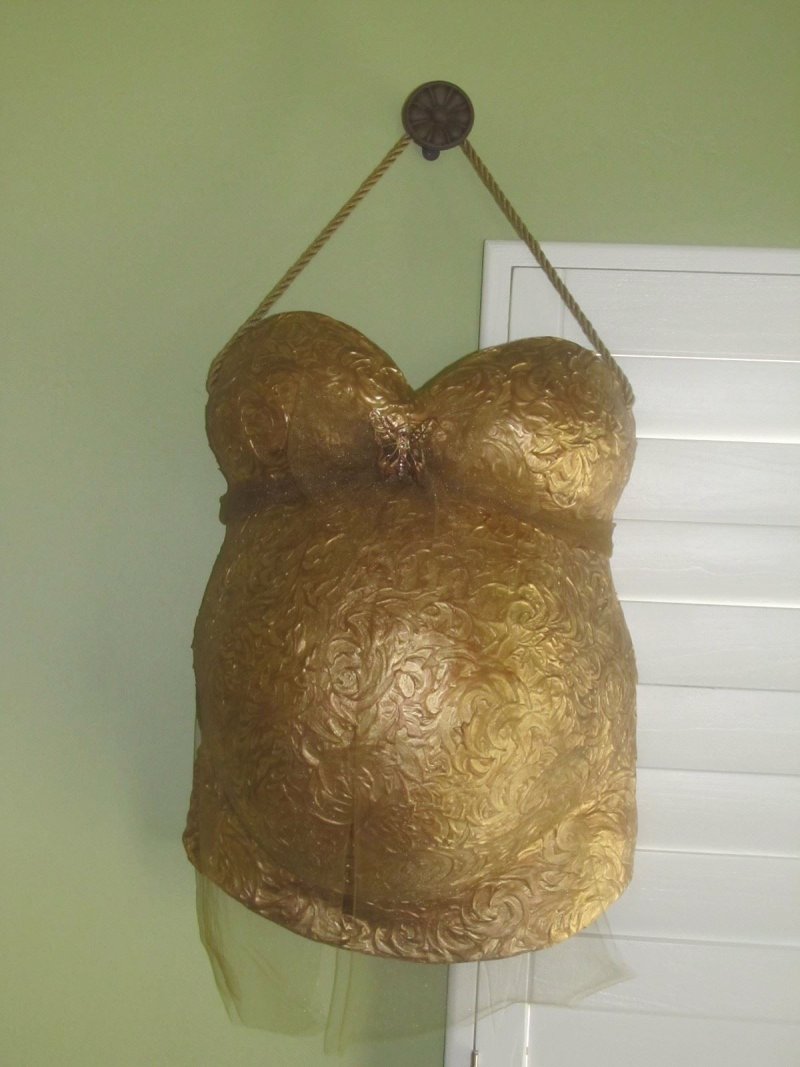 Belly Art
Front view of the finished cast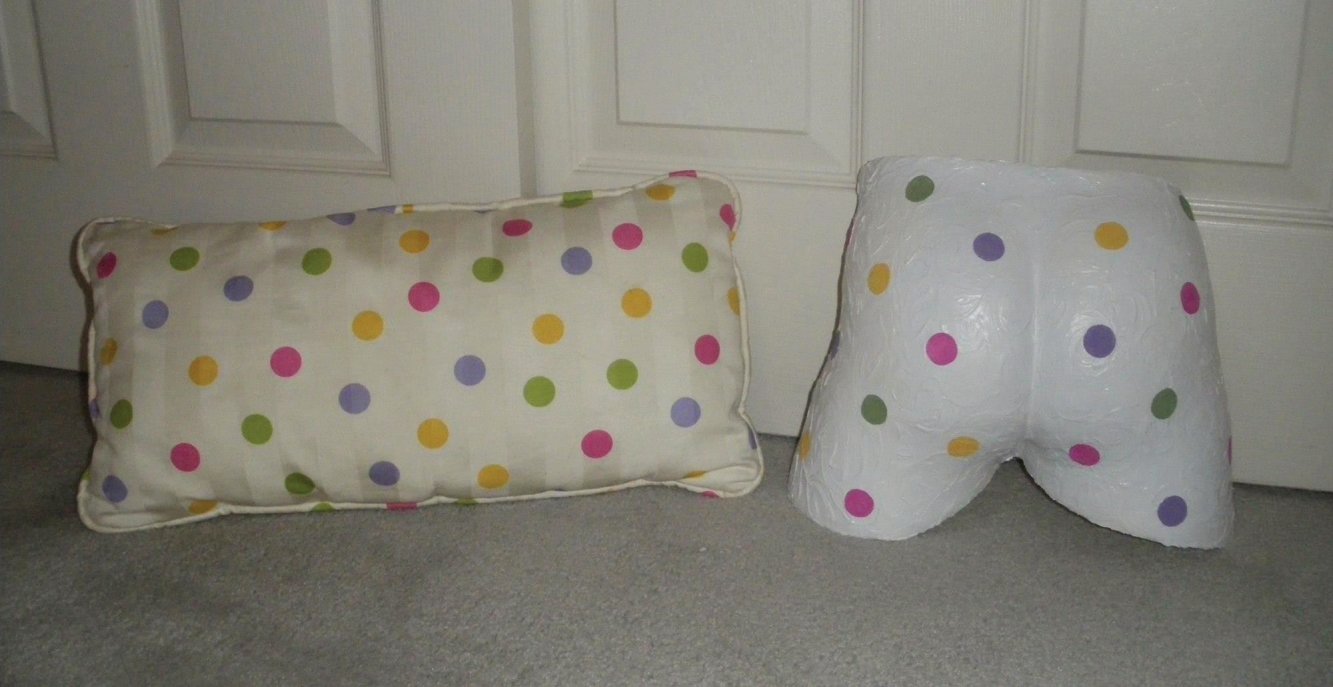 Bum Sculpture
Ysabella's inspiration piece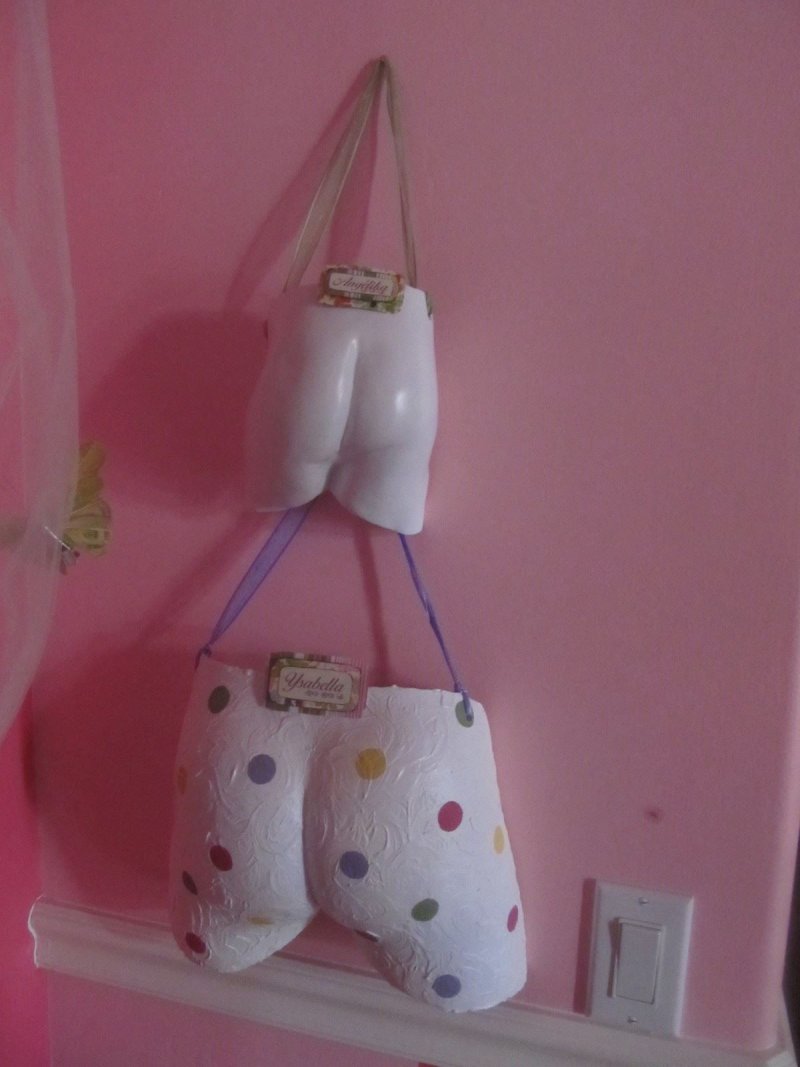 Baby Bums
The finished casts proudly displayed by big sister Ysabella
I had the pleasure of making a Facebook connection during our last pregnancy with Gloria Newman, artist and owner of Maternity Keepsake Bellies and Bums.  She has a passion for art, and she has found a way of blending her love of family with her passion.
Maternity Keepsake has been creating beautiful and stylish pregnancy art since 1995. She, along with her daughter and a belly caster in Los Angeles, cast women in their third trimester of pregnancy.  After baby is at least one to two weeks of age, they can cast their little bum.  Gloria believes she has a God given gift to create beautiful memories for new and existing moms and their children.  She incorporates her "preservation" process into every project, allowing molds to last for generations.
Her company provides belly casting services in the areas around Phoenix, AZ, Sacramento, CA and Los Angeles, CA.  In addition to original casts, she can help you if you have a belly cast previously made from a kit.  Gloria can preserve and transform your mold into a beautiful piece of art for your nursery!
I originally contacted her to decorate Bryan's belly cast, which had been sitting up on a shelf since the day it was cast over two years ago.  I had intentions to decorate it and had just never made the time to do so.  When we met and talked, I became convinced that I wanted her to create an original work to commemorate Angelika's birth since after all, she is our last pregnancy.
You can see the photos of casting day with my big belly.  We did the cast on September 20th - ten days before Angelika's birth.  It was a great way for the older kiddos to make a pregnancy memory with their sister.  They loved watching, and they were thrilled when Gloria invited them to participate in the process.
The finished product is truly a work of art.  We love to take it down off of the wall and hold it up against my non-pregnant body.  Although I still have a lot of baby weight to lose, it's hard to believe how much I used to weigh seventy days ago.  It's also interesting to compare my bellies between pregnancies:  I carried Angelika in front, and I carried Bryan wide - his cast is easily six inches wider than my hips are now.
Gloria also offers infant casting - she immortalizes their sweet tiny baby bottoms!  Ysabella was intrigued by the idea and asked if she could get her bottom cast, too.  Ideally, Gloria likes to cast infants between five to ten days old.  Her inspiration for Ysabella's cast was the fabric from a throw pillow in her room.  The finished cast coordinates perfectly in her pink room.  Angelika's cast has a smooth pearl finish - again, it is set off nicely on the bright pink wall.
Belly casting is one of those pregnancy line-items that falls on the "would be nice" aspect of a budget.  I encourage you to find the resources for it since you cannot recreate a pregnancy belly after you have your baby.  It is a wonderful keepsake that reminds me of my pregnant body.  The cast is also a great tangible reminder to the kiddos of where they came from and where they lived in the nine months before we met each other.
Here is Gloria's contact information:
Phone: 480-353-8033
To see more of Gloria's work and her pricing, you can visit:
Disclaimer: 
The material included on this site is for informational purposes only.
It is not intended nor implied to be a substitute for professional medical advice. The reader should always consult her or his healthcare provider to determine the appropriateness of the information for their own situation. This blog contains information about our classes available in Chandler, AZ and Payson, AZ and is not the official website of The Bradley Method®. The views contained on this blog do not necessarily reflect those of The Bradley Method® or the American Academy of Husband-Coached Childbirth®.  
We are now enrolling for
our Spring Series
March 5, 2012 to
May 21, 2012  
For more information or to register,
please call us at
602-684-6567
/