Shopping Cart
Your Cart is Empty
There was an error with PayPal
Click here to try again
Thank you for your business!
You should be receiving an order confirmation from Paypal shortly.
Exit Shopping Cart
...celebrating every swee​t pea their birth
Christine & BJ Bollier 
Bradley Method© Birth Story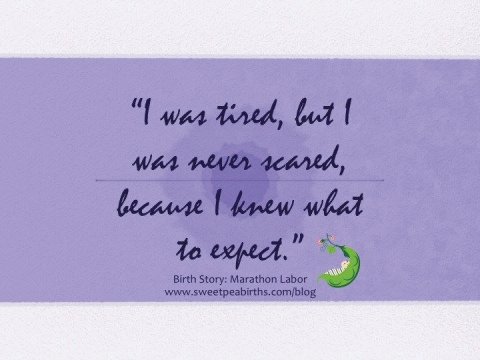 Our goal is to prepare families to have a natural birth by teaching a mom and her loving coach to labor together.  The reality is that even with the best preparation, birth is unique, fluid and unpredictable.  Our experience as natural childbirth educators is that even if your birth does not go according to your plan, a comprehensive education like The Bradley Method® will pave the way for you to have your best possible birth with a Healthy Mom, Healthy Baby outcome.
This story is a great example of making your wishes known, persevering through a long labor that stalled (
The Bradley Method® calls "the stall", aka "failure to progress", a "Natural Alignment Plateau" or "NAP"
), and making decisions as the labor progressed for a Healthy Mom, Healthy Baby birth experience.  Even with an intervention they did not initially want or anticipate, they were able to have the vaginal, unmedicated birth they had prepared for.
One of my favorite quotes from the video is Christine's statement, "I was tired, but I was never scared, because I knew what to expect."
 Link to video: http://youtu.be/PmlPITHsFio
Here is a quick summary of their labor:  She started with contractions around 15 minutes apart on a Thursday morning.  They went to their doctor's appointment that afternoon and decided to go home and let their labor progress. On Friday, they were timing contractions throughout the day.  When they got to five minutes apart, they decided to go to the hospital because of the impending blizzard (they live in Payson, AZ).  By the time they were all checked into their room, it was 2:30 am on Saturday.  By Saturday evening at 6:00 pm, they hit a NAP at around 8 cm dilation.  They made the decision to accept an amniotomy (breaking the bag of waters) at 10:00 pm.  Their son was born on Sunday morning at 3:30 am.
When the Bollier's time their labor, they call it 36 hours from the contractions that were 6 minute apart  on Friday afternoon to the time when he was born on Sunday morning.  They both stayed awake for the whole of that time, save a few cat naps that happened between contractions when they were both exhausted.  It is good to note that they did sleep on Thursday night when contractions were still in the "putsy-putsy" stage.
I am so glad she talks about how she experienced contractions – that's a big question mark for first-time moms.  Christine says she felt them as rhythmic and internalized them – she says she could have painted you a picture of the contractions.  I love that perspective!
HIGHLIGHTS
Birth plan
They did their work throughout and after Class 7 when we talk about writing the Birth Plan. 
They got great ideas, and then took it to their care provider and asked her, "Is everything realistic on here?"  She went through it line by line and said it was all in-line with what was possible in a hospital setting. 
Care provider signed off on plan, put it in file, sent it to hospital to give the staff their a heads up on their desires for their birth. 
When it was "go time", they arrived at hospital with several copies of plan and 3 dozen cookies.
Everyone who walked into the room was offered cookies and a birth plan
Changing the Plan
"Going in, we knew there might be a possibility that things were not going to go to plan."
Came to terms with making an adjustment
Once the bag of waters was broken, contractions completely changed and things progressed quickly
Christine reasoned with herself, "This isn't going to be how I planned it, but if I give up one thing, the birth can still happen unmedicated like I want it to"
Christine's Insight:
Q: What did BJ do as a Coach that helped you the most?
A: He kept me from freaking out when it had gone on for so long.  
As she explains, he kept her on track through the exhaustion. BJ kept her calm with reassurance; he also pointed out the progress they had made. 
Loosely paraphrasing: [The hard part] wasn't the pain – it was the exhaustion.  I knew the pain was purposeful because I was getting a baby.  [Contractions] came in bursts and they were not constant - it wasn't miserable pain or constant pain from an injury that hurts all the time. Looking back a year later, [a contraction] was such a short period of time.
BJ's nuggets of wisdom
Education & knowledge quell fear – having notes at my fingertips kept me from getting scatterbrained while I was watching (coaching) my wife through labor.
Postpartum advice for the husbands: Don't be proud – just say yes.  Don't be too proud to accept help – it's a gift.
On the lighter side, you'll hear the inauguration of the term "The Splash Zone" – now that we know our student's perception of watching all the birth videos from the first row of chairs, it's what we call that front line when we show birth videos in class - lol.
QUESTIONS FROM THE CLASS:
Q: Were you both awake the whole [36 hours of progressive labor]?
A: Yes…If I had it to do over again – we would rest throughout labor.  You'll hear it in class that you should rest.  Seriously – REST.  After the baby is born, you are playing catch-up with sleep.
Q: What can you tell us about breastfeeding a newborn?
A: Get your hands on reading material, borrow books, have phone numbers of support people you can call, have a good structure around you to encourage, inspire, and inform you.
Invest in good bras – wear a tank top with shirt underneath at this age (son is about 11 months old in this video), after the infant stage the nursing cover is not staying on!
Did you have a long labor?  What labor management tips would you share with first-time parents?
 Please leave us a comment - it will be moderated and posted. 
Disclaimer:
The material included on this site is for informational purposes only.
It is not intended nor implied to be a substitute for professional medical advice. The reader should always consult her or his healthcare provider to determine the appropriateness of the information for their own situation.  Krystyna and Bruss Bowman and Bowman House, LLC accept no liability for the content of this site, or for the consequences of any actions taken on the basis of the information provided.  This blog contains information about our classes available in Chandler, AZ and Payson, AZ and is not the official website of The Bradley Method®. The views contained on this blog do not necessarily reflect those of The Bradley Method® or the American Academy of Husband-Coached Childbirth®.
The woman who taught my Doulas of North America (DONA) training course was kind enough to allow me to post this to our blog.  She is an accomplished doula, doula trainer, and author. Besides her passion around childbirth, she is also a dedicated state representative for 
District 16
 in Arizona.  She sent this message to an SPB student who she knows through her political career.
GUEST BLOG POST
by Kelly Townsend, CD (DONA)
There is a psychosomatic approach to childbirth that is often ignored in the United States.  Over in Sweden and other parts of Europe, Psychosomatic Obstetrics and Gynecology is pretty big, and it's no surprise that they also have the best maternal and fetal outcomes over there.

The thing is, the uterus is affected like the heart is during stressful situations.  When you are startled, your heart beats faster, right?  Much the same, when there is any stress, fear, tension in the muscles, etc., it sends a message to the sympathetic nervous system that there is danger present (not really, but this is the response to fear during birth) and the body goes into an effort to "protect the baby." 
The myometrium is the muscle of the uterus.  It is one muscle with three distinct layers, each with its own responsibility. 
The outer layer contracts and opens the cervix, and pushes the baby out. 
The middle layer supports the blood vessels. 
The inner layer contracts the uterus back down after the baby is born. 
BUT – the inner layer also becomes rigid during times of stress.  Like the heart beating faster, the inner layer fights the outer layer and tries to stall the birth, protecting the baby from whatever is causing the mother to worry or be tense.  Thus, labor takes longer. 
This is the only time in the human body when there are opposing muscles working against each other.  All other muscles work in tangent, one relaxes while the other contracts (think biceps and triceps).  When opposition happens within the uterus it slows down labor, and it also causes pain. 
Try this example: Have someone try to extend your arm while you are making a muscle.  If they have any strength, it would start to hurt after a short while because you have resistance on your muscles. 
Just the same, the uterus starts to hurt quickly after this process starts.  So then contractions become painful.  And the laboring woman gets scared and tenses up because it hurts.  And that tension continues the inner layer's resistance because the "danger" is intensifying.  It's not really danger, it's the fear+tension. Since the body doesn't know the difference, it causes the inner layer to get rigid.  And so begins the vicious fear-tension-pain cycle.

How to fix it?  Well, first: what do you do to counteract the heart beating fast?  Slow deep breaths!  Hence, this is why we breathe deep and slow from the abdomen during birth to enter a state of deep relaxation.  Childbirth classes will tell you that this is important, but during labor, if the woman doesn't know why it is so important on the inner layer of the uterus, she can be tempted to throw it out the window.  So it is a fantastic incentive to remain very relaxed and calm, with tranquility as the goal.  

Second, the positions she uses and the environment she is laboring in can influence her feeling of safety.  She can use upright positions, total relaxation, the tub, soft music, dim lights, etc., whatever it takes so that she can feel safe.
And let me say this now, if she doesn't feel safe where she is – whether it be on a physical, mental or emotional level, that inner layer is one heck of a fighter and will stall the birth.  My hunch is it can even prevent someone from going into labor. 
A woman has to be safe and secure in order for that inner layer to relax so the outer layer can be relaxed.  Something as simple as a loved one not being in town yet can keep that inner layer rigid.  And something as emotional as prior abuse, or some kind of relationship conflict with the husband or other family dynamics; really any emotional "hurdle" that has to be overcome can cause a mental hold on labor and delivery.  

If you are Christians, I can also provide you with a ton of spiritual ideas to help in this area.  There are scriptures and/or prayers during birth that help. 

Anyway, as the coach your job is to help her stay as calm and secure as possible.  Use as few words as possible during active labor/transition, because hearing and absorbing words takes effort and that distracts from her staying in a tranquil state.  Instead, tell her before hand if she tenses muscles, you will gently touch them and that is a signal to her to release the muscle.  Tense muscles = tense inner layer of the myometrium.  So a wet noodle kind of approach if at all possible.  

If you find that labor is slow to start, ask her if there is something that she is worried about or not yet ready for.  And then at the end of the day, ask her to tell you when she is ready to surrender to the process.  That word surrender - it is the one word that sums up childbirth on her part.  Many things you cannot control during birth, but that is the one thing you can control and that is surrendering.  Kind of paradoxical.

Blessings to you and happy birthing!
You can check out Kelly's book on Christian Childbirth HERE.
What has been your experience with your uterus, safety and surrender in childbirth?
Please leave us a comment - it will be moderated and posted.
Disclaimer:
The material included on this site is for informational purposes only.

It is not intended nor implied to be a substitute for professional medical advice. The reader should always consult her or his healthcare provider to determine the appropriateness of the information for their own situation.  Krystyna and Bruss Bowman and Bowman House, LLC accept no liability for the content of this site, or for the consequences of any actions taken on the basis of the information provided.  This blog contains information about our classes available in Chandler, AZ and Payson, AZ and is not the official website of The Bradley Method®. The views contained on this blog do not necessarily reflect those of The Bradley Method® or the American Academy of Husband-Coached Childbirth®.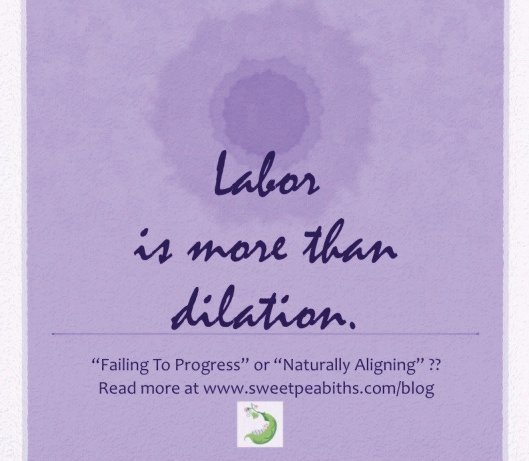 As we close out Cesarean Awareness Month, I want to share this link to a post that I wrote about "Failing To Progress".  So often, these are the words of doom to a couple that is working towards a natural labor.  

There are other things that are going on when a woman is in labor.  The more birth stories I hear, the more convinced I am that labor is about surrender.  That concept is not measurable, nor is it graphed anywhere.
I hope to bring you a CBAC story later today, maybe tomorrow.  I look forward to sharing these words from a mama as she goes through her healing process.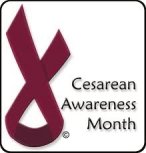 While there are no guarantees that the kind or amount of preparation you do will lead to a vaginal birth, there are things you can do to increase your opportunity to have the vaginal birth you want for your baby.
If I could write a blueprint for having a vaginal birth, I would follow the Five-Point Plan outlined in our Bradley Method® classes.  Here are five things you can do throughout your pregnancy to decrease your chance of a cesarean when you go into labor:
1.  Exercise

Have you ever heard of a person signing up for a race on the day of the event with no prior running experience?  Have you ever heard of an athlete being signed to a team without any previous training in that sport?  No.  You would not participate in an athletic event without at least three months of prior training.  Labor is like an athletic event.  You will have the best outcome possible if you are free to move, walk, and engage your body in different physical positions.  A body that is ready for that event will perform much better than a body that starts labor with no preparation at all.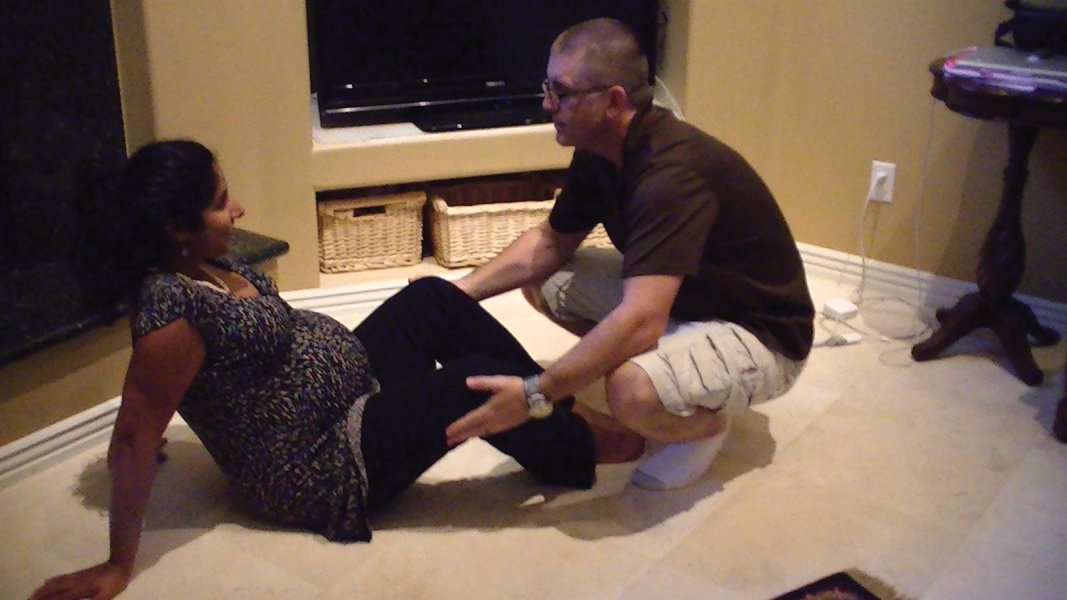 The Bradley Method® asks students to consider
THESE
exercises to tone the back, belly and bottom, the most active muscle groups in labor.  We also ask all our students to find some kind of stamina-building exercise that they can do on a regular basis.  Each mama is encouraged to at the very least walk 20 minutes per day.  There are also other exercises that are safe for a pregnant mother that do not cause excessive strain on the mama by bouncing up and down on the Kegel muscle: swimming, jogging in a lap pool, water aerobics, and prenatal yoga are all forms of exercise that former students have found beneficial to build their stamina for labor.
2.  Good Nutrition
Coach Bruss tries to impress on the coaches that they have a vested interest in ensuring that their partners are eating a healthy, whole food diet.  The benefits for the long-term health of the growing baby will last their lifetime.  The mother will benefit in pregnancy and labor if she is well hydrated and well nourished.  You can read more about the details of what we teach in Bradley™ classes
HERE
.
In the event that the MotherBaby do have a cesarean birth, the well-nourished pair has a better chance at recovery and establishing breastfeeding.  Barring additional complications from surgery, Mother can withstand the trauma of labor and her milk should come in without too much delay if she has been well nourished.  Her good nutrition made strong, healthy, stretchy tissues, so she may also have a better recovery healing from the physical rigors of a cesarean.  Baby has been afforded every opportunity to have all the right nutrients for growth while in-utero, and they are likely to be born at their best health possible. 
Anecdotally, I can share that most of the babies born via cesarean to our students have had lusty appetites when they are reunited with their mothers!

3.  Education
You and your partner are going to live with your baby for the rest of your lives.  The decisions you make and the information you learn during your pregnancy will help you make the best decisions possible when it comes time to make choices for your birth.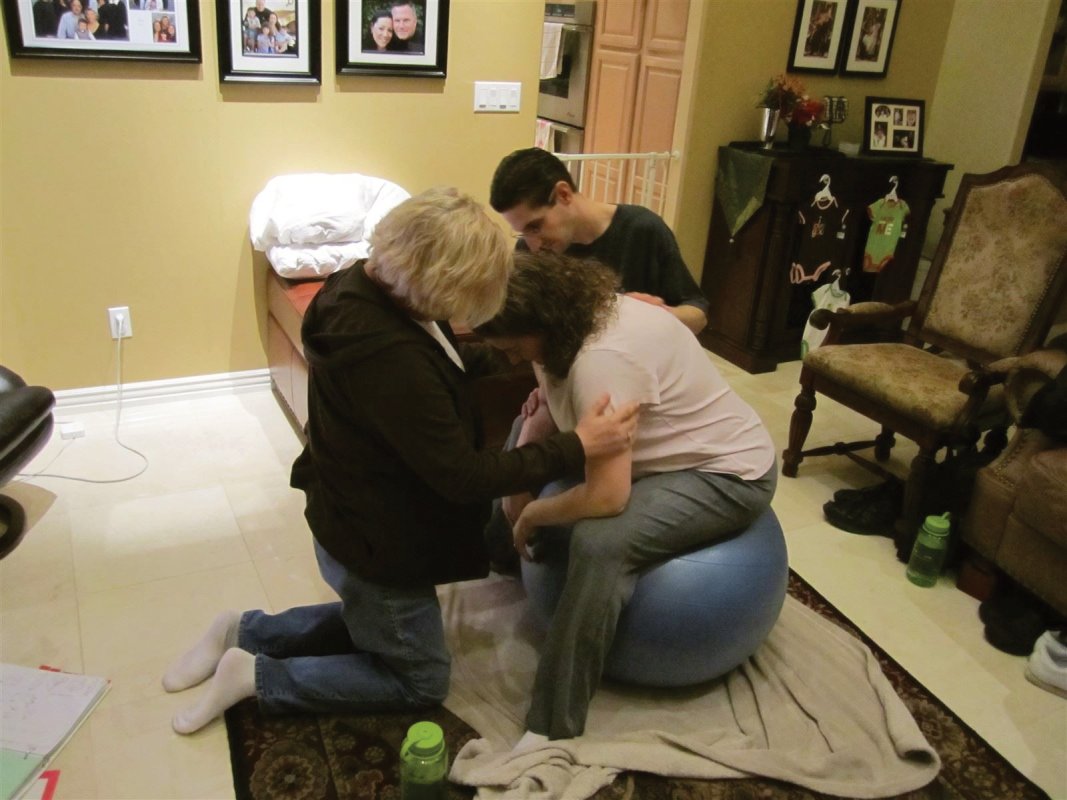 When time allows, take a comprehensive childbirth education course. 
We love the Bradley Method®, which is why we took it twice and then became certified instructors.  We both wanted to work together to bring our children into the world so it made sense for Bruss to train as my coach.  We felt the topics covered in the twelve weeks would help us to be as knowledgeable as possible about the process of labor and how to handle the work of labor.  We liked the focus on communication, exercise, nutrition and relaxation every week.
If "one size fit all", there would not need to be any other types of childbirth preparation course.  The reality is that what works for me, may not work for you, and what works for you, may not work for your best friend, etc.  There are several other methods to prepare women and/or couples for birth.  Along with a link to The Bradley Method® main page so you can find an instructor in your area, I have listed some of my colleagues in the Phoenix area who teach other methods at the end of the post,.
I also recognize that sometimes classes are not possible due to timing or resources.  Read
THIS
about the natural alignment plateau.  I also put a suggested reading list at the bottom of this post – you can read as much or as little as you want.  I did list my top three choices if your time is limited and you really want to do your best to be ready for your birth.
I will close this section with a parting thought: you would not save up your money for the vacation of a lifetime and then hand over that savings to a travel agent and say, "Book it" without any further investment in the process.  Your child is priceless.  Take the time to read, form a community and really be confident in the choices you want to make for your birth, and the options you are willing to consider if your birth takes a different course than you prepared for.

4.  Take Responsibility
Piggyback on the last idea: you are the ultimate arbiter of your pregnancy and labor.  You can inform yourself and make the best decisions, or you can be completely casual and careless, or something in between.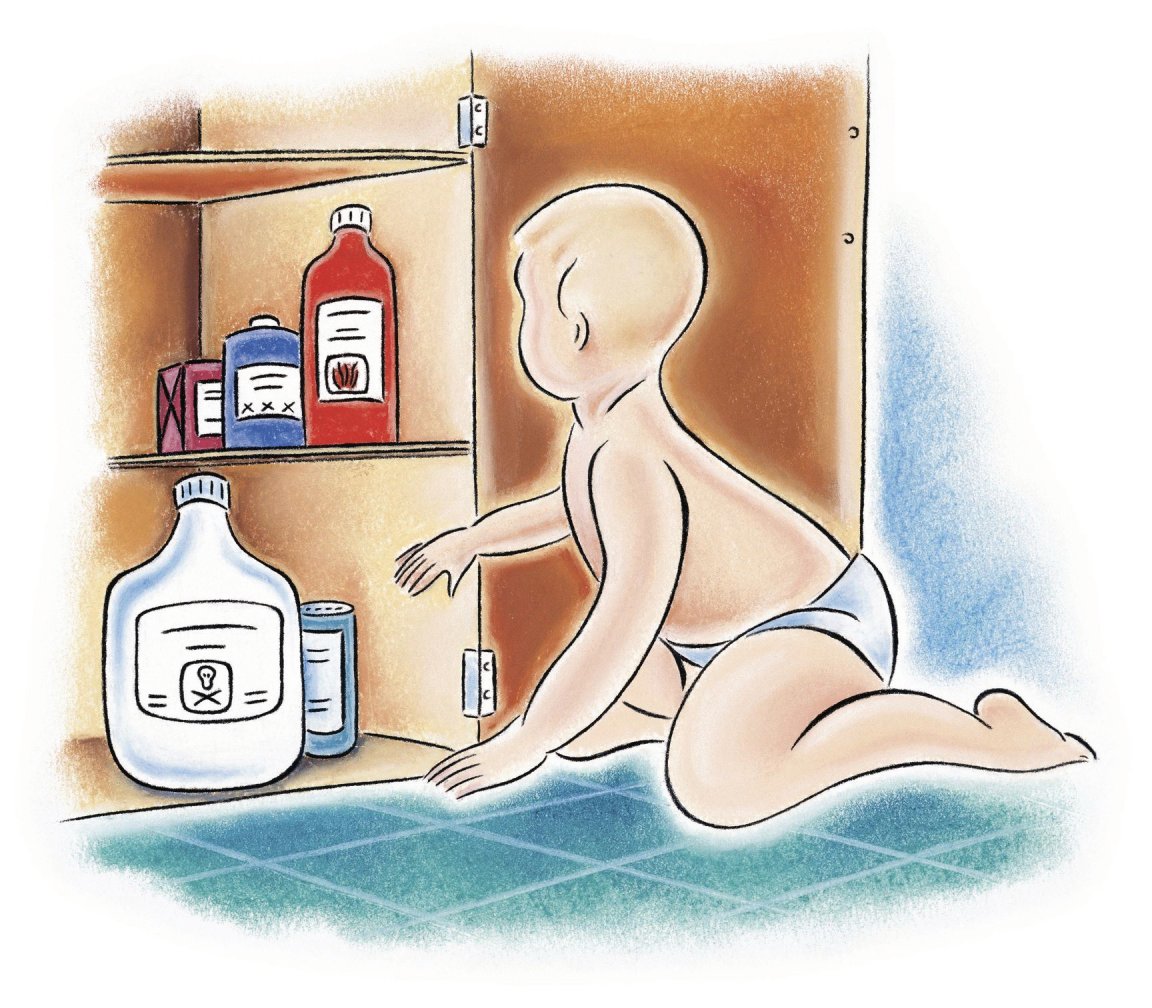 There are resources like the Environmental Working Group that provide lists of safe products and foods for families.  We spend a whole class talking about harmful substances, environmental hazards, and alternatives to them in our Bradley™ series class on Pregnancy.
You can also take responsibility for your pregnancy by taking care of yourself physically and emotionally.  Avoid stress and overwork.  Instead of popping a pill, what do you think about going to see a chiropractor, getting a massage, or going to prenatal yoga classes to ease the discomforts of pregnancy?
Some of the most important choices for you to make intentionally revolve around your birth plan.  Do you have a provider that supports your birth choices?  What is their primary cesarean rate?  Are you at a birthing facility that supports your choices?  What is the facility's primary cesarean rate?  This information is public record – you can find it.  If not, you can contact an advocacy group like Childbirth Connection or Improving Birth to help you uncover that information and find the most vaginal-birth friendly providers and birthing places in your region.
Especially if you choose a hospital birth, you can also explore your feelings about hiring a doula.  Learn what a
doula's role
is in birth, how to hire one that best suits what you anticipate your needs as a couple will be, and then plan it into your budget.  Some doulas work on sliding scales, and they are willing to trade and barter – all birth workers want to help you in any way they can.  Realistically, couples in all birth places can benefit from a doula – read up and see which choice is right for you.
5.  Relaxation
Relaxation is the key to The Bradley Method®.  Dr. Bradley believed that a well-trained mother who was accompanied by her loving coach could do anything that nature intended.  With the knowledge of the progress of labor, she doesn't have to be afraid of "what comes next".  A well-trained mother welcomes the sensations of labor with the knowledge that this is a journey she must take to grow as a mother. 
Bradley™ classes teach strategies for physical, mental and emotional relaxation to have as many tools as possible to break the Pain-Fear-Tension cycle.  We teach our couples various positions for labor so that a mother can follow her instincts and get into the best position possible to achieve maximum relaxation. Both she and Coach know the roadmap.  They also know that their course may be a sprint or a marathon, or maybe something in between – their role is to accept the labor and follow mama's instincts about what she needs and when.  Once she is completely relaxed and able to surrender, labor can progress beautifully and unencumbered to an unmedicated, vaginal birth.  
In closing:
As I mentioned earlier in the post, sometimes you do all the right things and yet, you are still being presented with a situation that looks like it may lead to a cesarean. 
HERE
is a good post that covers how to handle different labor scenarios that may present as a reason for a cesarean. If mom is okay and baby is okay, you can think about asking for more time.
What if you do everything right and you still end up at the operating room?  
Read
HERE
to learn about your options if you want to maximize your cesarean experience to capture the essence of a vaginal birth.  Again, you must educate yourself and prepare.  Consider writing a cesarean Birth Plan B so that your provider is well aware of what you want to happen before you are in labor and so that when you ask for these things, they are not forgotten.  A natural approach to a cesarean takes more time than a standard cesarean.  By discussing these things in pregnancy, you are not going to ask them to change their "game" without fair warning.  
All of our students come to class with the intention of having a natural, vaginal birth.  There are times when they have made the choice to have a cesarean for a Healthy Mom, Healthy Baby outcome after laboring and using the tools they learned in class. They had the skill set to help them identify that despite doing all the things they could, the cesarean was the birth that their baby needed.  The overwhelming majority of them have been grateful for all the preparation and the communication skills they learned.  Unlike families who felt railroaded into their cesareans, couples who prepare for their births choose to have cesareans that ensure a Healthy Mom, Healthy Baby outcome and they have a degree of peace with their birth to help them on the road to healing.

I know gratitude for the process doesn't take away the feelings of not having the birth they planned and prepared for.  Barring the rare complications, having an empowered pregnancy does give them the best possible chance of a VBAC next time.

If you did everything right and still had a cesarean, I encourage you to accept your birth.  Your baby had a reason for needing a cesarean, and assuming you hired a capable, experienced care provider that you trusted, they knew that knew that was the birth you needed.  Seek support from other women who had cesareans through the ICAN organization in person or on-line.

Lastly, there is a group of women who will always need a cesarean.  They may be high-risk, or they may have high-risk pregnancies.  To those women, I say, "You are strong.  You are lionesses."  Cesarean births are no joke, and to be willing to undergo them again and again for the love of family, you are the ultimate examples of a mother's love.  Thank you.

What do you think – would you add or subtract anything from this list?
Please leave us a comment - it will be moderated and posted.  *I think* that the amount of traffic you so generously generate has led to a lot of spam posting.  In an effort to keep the spam to a minimum, I am taking the time to moderate comments now.
Reading list:
Top Three-Four, especially if you are not going to take a class
Natural Childbirth The Bradley™ Way – Susan McCutcheon, AAHCC
Ina May's Guide to Childbirth – Ina May Gaskin
Thinking Woman's Guide to a Better Birth – Henci Goer
The Womanly Art of Breastfeeding – La Leche League, International

Other very informative books:
Husband-Coached Childbirth – Dr. Robert Bradley
Exercises for True Natural Childbirth – Rhondda Hartman, RN, AAHCC
The Birth Book – Dr. William Sears and Martha Sears, RN
Active Birth - Janet Balaskas
A Child is Born – Lennart Nilsson
What Every Pregnant Woman Should Know – Gail Sforza with Dr. Tom Brewer
Metabolic Toxemia of Late Pregnancy – Dr. Tom Brewer
Children at Birth – Marjie and Jay Hathway, AAHCC
The Baby Book – Dr. William Sears and Martha Sears, RN 
Main Page for The Bradley Method®
Other Childbirth Preparation Classes:

Hypnobirthing: Marinah Farrell (4-6 week course)  480-528-1689Hypnobabies: Noelia Waldo (6 week course)  (480) 295-0895
Birthing From Within: Alejandrina Vostrejos  (6 weeks) 480-206-1985
The material included on this site is for informational purposes only.
It is not intended nor implied to be a substitute for professional medical advice. The reader should always consult her or his healthcare provider to determine the appropriateness of the information for their own situation.  Krystyna and Bruss Bowman and Bowman House, LLC accept no liability for the content of this site, or for the consequences of any actions taken on the basis of the information provided.  This blog contains information about our classes available in Chandler, AZ and Payson, AZ and is not the official website of The Bradley Method®. The views contained on this blog do not necessarily reflect those of The Bradley Method® or the American Academy of Husband-Coached Childbirth®.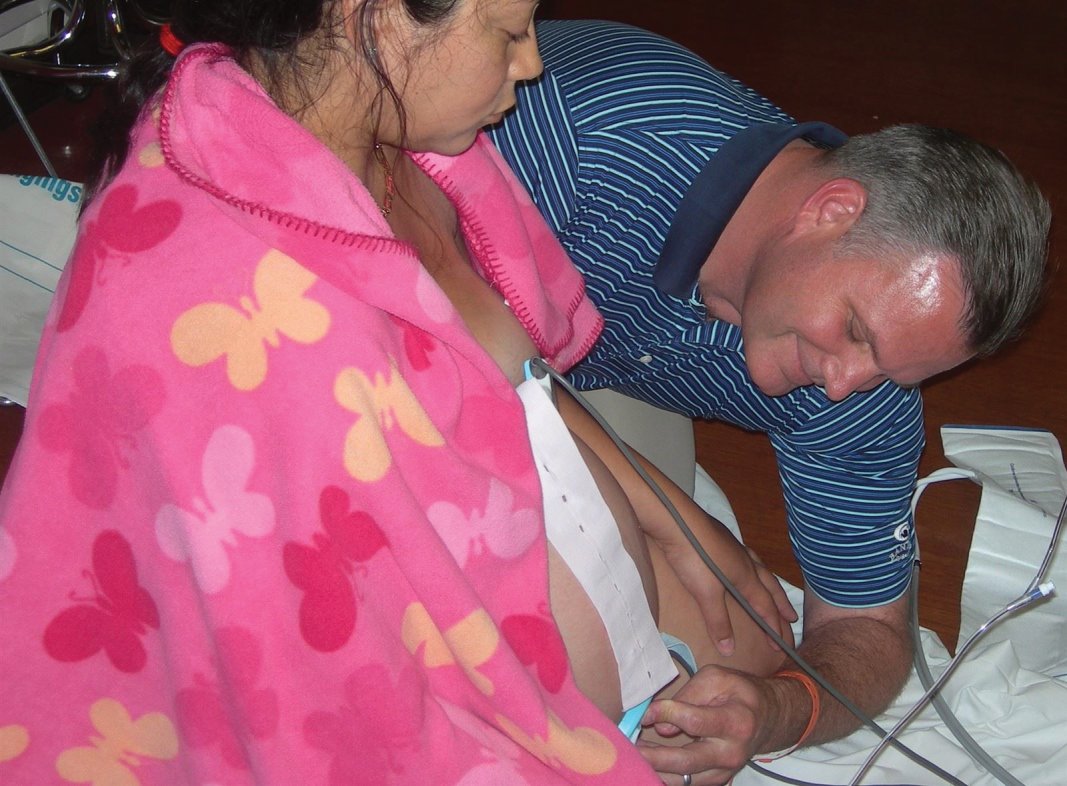 We have had a couple of students have had textbook "NAPS" in the last two classes…and since we still have several couples waiting for their babies, I thought this might be a reminder and an inspiration to them for their labors.  NAP – no, they didn't take epic naps in labor (although I am a big advocate for sleeping in labor)…what it means is that they were very patient in their labors.   
One of the cornerstones of The Bradley Method® is a Healthy Mom, Healthy Baby outcome.  All of the discussion below only applies if Mom and Baby are not showing any signs of distress through labor.  Mom is maintaining a healthy temperature, heart rate and blood pressure, and Baby is also showing that it is doing well as per the monitoring that is being done.  If Mom or Baby are starting to demonstrate that their health is compromised, then parents are encouraged to make the best choices for their particular situation.   
The words "Failure To Progress" are the sound of doom to some of us (I say "us" because I heard this three times!).  They very often mean that interventions are going to start being suggested.  How a couple acts upon those suggestions is very individual.  Marjie Hathaway coined the phrase "Natural Alignment Plateau", or "NAP" as an answer to the dreaded "diagnosis": "FTP", or "Failure To Progress".    
Failure To Progress is based on the Friedman's Curve*.  It looks like this: 
 As human beings, it is in our nature to see this neat, explainable graph and say, "It's a rule!" This can have dire implications whilst in labor if you really want a natural birth.  There are no averages in the midst of a labor – each labor on is unique and individual.  
Mathematically, it's unfair for all labors to be expected to fit the average.  That brings in another concept we teach in The Bradley Method® classes: consumerism and informed consent.  If there is time: ask questions, ask for time, and then communicate and evaluate what you have heard with your partner before you decide on a course of action.   
It is important to remember that the graph is AN AVERAGE representation of labor.  It indicates that a mom should dilate 1 cm per hour, and push an average of 3 hours – for an average length of labor that is between 12-14 hours long.    
Math class reminder:  The average number is the number you get when you add all of the data in a set of information, and then divide that total number by the number of units that provided the data.  Applied to laboring mothers: That means that there will be some people that have labors much shorter than 14 hours, and other people that have labors much longer than 14 hours, more will be around that number…and then a few will be right on with the average.  
When a mom does not progress in dilation from one vaginal exam to the next, or between several vaginal exams, she may be diagnosed with "Failure To Progress", and along come the string of possible interventions.  They can include any or all of the following, along with other interventions: an Amniotomy (intentional rupture of the bag of waters), augmentation of labor with Pitocin, an Epidural to take of the edge of Pitocin-induced contractions, a Cesarean.  
A cesarean may also be suggested if the care team suspects that the baby may not fit through mom's pelvis.  Diagnosed as "CPD", this is the subject for another post altogether.  For now, check the link I listed below* for more information.
Instead of accepting the words, "Failure To Progress", Marjie decided to suggest a new phrase to her students: "Natural Alignment Plateau".  NAP instead of FTP.  Natural Alignment Plateau is a different way of approaching that point in labor when dilation does not change.  What we teach in class and hope that our students will remember when they face this crossroads is, "Labor is much more than dilation."   
Labor can be slow to start, dilation can stop and/or contractions can slow down for many reasons.  Here are some to consider: 
 Did you change locations where Mom is laboring? 
 Is Baby posterior? (Click here for ideas to move baby)
 Is Baby trying to figure out how to line up in the birth canal? 
 Is there an emotional component that hasn't been dealt with? 
 Is Mom tired and does she need a nap? 
 Is Mom making more hormones for labor? 
 Is Mom's pelvis still stretching (and using the extra hormones) for baby to fit?
 Is the Baby's head still molding for the passage through the birth canal?
 Is Mom making more colostrum for baby? 
 Has Mom surrendered to the birth? 
 Has Baby accepted the birth process?  
If your labor has been slow to start after a spontaneous rupture of membranes, or if you are seemingly "stuck" at a measurement of dilation, it might be time to evaluate what could be going on and change tactics: 
 Try a new labor position. 
 Go for a walk to clear your heads. 
 Take a nap to conserve your energy (It's hard for a care provider to argue with a dad or doula who is protective of a sleeping mom.)  
 "Talk" to your baby and encourage them that you are ready to meet him/her. 







If Mom and Baby are doing well, you can ask for time.  There is not a medical reason for an intervention if Mom and Baby are doing well in labor and your care team confirms that Mom and Baby are okay.  Here are two examples for you to consider and think about if you face a point in labor when there is no measurable progress.   




We had a mom from our Winter class go from 6 cm dilated (usually considered Active First Stage – not yet in Late First Stage) to holding her baby in 21 minutes.  Yes – you read that correctly.  She went from what most care professionals would consider mid-range in labor to holding her baby in 21 minutes…that meant she pushed within that time, too, folks.  Hers was an emotional component.  She was waiting for her mom to arrive.  Once her mom arrived at the hospital and stepped into the room where she and her husband were laboring, her baby and her body got busy.  They dilated a total of 4 cm from 6 cm to "complete" at 10 cm, then pushed, and they were holding their baby in 21 minutes.   




Our other story is from our Spring Class.  Mom had a slow start to labor.  She had started seeing some clear fluid on Sunday, noticed some more on Monday, and went to the hospital on Tuesday.  They tested her fluid and it was amniotic fluid.  Although they were in triage and barely 1 cm dilated, the couple was strongly encouraged to be admitted.  Now they are into the hospital and the expectations of "Friedman's Curve."  




This couple did a great job of asking, "Is Mom okay? Is Baby Okay?" After getting their "Yes" answers, then they followed up with, "That's great!  Then let's wait a couple more hours and see where we are."  And sure enough, the next time the staff and their care provider checked in, they were a little further along in labor.  Once things got going, this mom went from being 4 cm dilated to 8 cm dilated in one hour!  Within two hours of that point, they were holding their baby.   




The great news about hitting the NAP is that once the Mom's body and Baby "get organized", labor seems to progress very quickly.  Again, remember what I said at the beginning – things go well when a Healthy Mom and a Healthy Baby are given the time they need.  If Mom or Baby start to indicate that "healthy" is losing out, then a family needs to make the best choice for their situation.   




What has been your experience – have you had a NAP in your labor?  What choices did you make?   




For a full explanation of Friedman's Curve click

here

 or enter this URL into your browser: http://allaboutbirth.net/pdfs/Failure-to-progress.pdf    




Disclaimer:  

 The material included on this site is for informational purposes only.
It is not intended nor implied to be a substitute for professional medical advice. The reader should always consult her or his healthcare provider to determine the appropriateness of the information for their own situation.  Krystyna and Bruss Bowman and Bowman House, LLC accept no liability for the content of this site, or for the consequences of any actions taken on the basis of the information provided.  This blog contains information about our classes available in Chandler, AZ and Payson, AZ and is not the official website of The Bradley Method®. The views contained on this blog do not necessarily reflect those of The Bradley Method® or the American Academy of Husband-Coached Childbirth®. 

0

/