Shopping Cart
Your Cart is Empty
There was an error with PayPal
Click here to try again
Thank you for your business!
You should be receiving an order confirmation from Paypal shortly.
Exit Shopping Cart
...celebrating every swee​t pea their birth
Club Mom-Me Spring Family Fest: 
Saturday, June 7, 2014 at the Hyatt Regency Resort & Spa Huntington Beach
Club MomMe is a social, educational and wellness community for moms and moms-to-be.  They provide a place for women to meet each other, make friends, learn about pregnancy and motherhood, and share unique experiences together.  All attendees at each event receive a gift bag and a chance to win great giveaways like strollers, car seats, gear and more!  
They have been kind enough to gift a SPB reader with a Family Ticket to the event on June 7, 2014 - wow! Details on the contest are at the end of the post.
SPB is very excited to announce that we will be at the Club MomMe OC Spring Fest event.  In case you cannot attend in person, you can follow us on
Twitter
for live-tweets from the event, see views from the inside the event on 
Instagram
, and we will be sharing presenter notes in future blog posts.
Here is our virtual interview with Aubrye Foote, Vice President of Club MomMe Orange County, with your inside scoop on the event coming up this Saturday, June 7, 2014.
SPB: What's new at the Spring Family Fest?
​AF: This year we've added our Daddy Lounge with fun activities, a Style Lounge where you can see and shop for different clothing, bags, etc. and added some interactive areas for the kids.  Spring Fest truly is an event where you can learn about parenthood, explore products & gear, sample goodies during the event and in the *huge* gift bags you'll take home, and connect with not only experts but other famili​es as well.
SPB: Tell me more about the inspiration for the Daddy Lounge. It sounds amazing - are MomMe's and Babies welcome, too?
​AF: We wanted our Family Fests to be something every member of the family could enjoy and what better way for Dad to have a good time then to set him up with a fantastic microbrew (Beach City Brewery) and a taco bar! 
Of course MomMes and Babies are welcome to enjoy the Daddy Lounge. Besides, we're having Micro Kickboard races and diaper changing races that MomMes will just LOVE to watch and a craft where littles can decorate a tumbler for Daddy for Father's Day from Daddy & Company. 
SPB: What can a family expect to find, see and learn about?
​AF: At Spring Fest, families can listen to various speakers and panels such as Dr. Harvey Karp, ​Natural Parenting Panel, Entrepreneurship for Parents Panel, Healthy Child Healthy World's Understanding Labels workshop, Daddy Panel, and the Hot Baby & Toddler Products session.​ They'll be able to see and shop at exhibitors ranging from baby/toddler products & gear, clothing, skincare, ​food and more. 
We have an Activity Zone with lots of amazing activities for the little ones, a Pamper Lounge where you can enjoy a manicure, a hand massage and juice bar, a Daddy Lounge by Daddy & Company with a microbrew and races with prizes, a Style Lounge featuring gorgeous clothing & bags and last but not least the Lansinoh Lactation Lounge where MomMes can go to nurse or break away to feed & change their babies.
SPB: How can they get the most out of the event? Are there other breakout sessions besides the main speakers?
​AF: There's the main speakers/panels and as a part of each session parents get the opportunity to ask whatever questions they have! I encourage them to do so because these speakers are fabulous! In addition to those sessions, I would recommend that families take advantage of having the ability to see and test new products on the market, learn about what's available to them, visit with the local resources to make parenthood easier and even do some shopping to take these great products home. 
Not only that, but MomMes ... take some time in the Pamper Lounge and get a manicure or hand massage while Daddy and the little one are off kicking a soccer ball. 
SPB: Do you have any survival tips to share for families attending with toddlers and/or more mobile children?
​AF: The great part about Spring Fest is that we have 4 different craft areas, musicians that are performing for the kids, Super Soccer Stars soccer area, a face painter, balloon artist and Urban Sitters will be there to keep an eye on the little ones should MomMe and Daddy need some help. ​We wanted parents to be able to enjoy the event, but also have the kids enjoy it as well. That's why we set up so many activities in our Activity Zone to keep those "active" ones happy. They may not even want to leave!!
SPB: What are the ticketing levels?  Which do you feel is the best value?
AF: The levels that are still available are: 
Celeb New or Expectant MomMe/DadDe Ticket (1 adult)

Celeb New or Expectant Family Ticket (2 adults)

Celeb Toddler MomMe/DadDe Ticket (1 adult)

Celeb Toddler Family Ticket (2 adults)

VIP MomMe/DadDe Ticket (1 adult)

VIP Family Ticket (2 adults)

Family Ticket (2 adults)

MomMe/DadDe Ticket (1 adult)

Each ticket level receives an amazing amount of "swag" that they get to take home. The VIP level ticket has a gift bag worth over $500 and the Celeb ticket has almost $1,000 worth of items. With that, I'd have to say the Celeb ticket is the best value, but you can't go wrong with any of them!​
SPB: Long term, what is your vision for the Family Fest events?
​AF: Our biggest passion in what we do is being able to bring resources to parents that they may not have access to on their own. At Family Fest we are able to bring all of that together in one location. Currently we have our Spring Fest in Orange County and
Fall Fest
is Los Angeles, but our long term vision for our Family Fests is to be able to expand them into other areas in the US ​so that we can provide these fantastic speakers and brands to an even greater number of families. 
Thank you, Aubrye, for giving our readers the inside scoop on the event!  To learn more about the speakers and panels, please visit the event website HERE
http://clubmommeevents.com/
.
Ticket Giveaway Contest:
If you would like to win the Family Ticket which includes 2 Adults and one gift bag with a ton of product & goodies, please leave a comment below and tell me which is your *must see* session.  I will choose a winner on Wednesday, June 4, 2014 at noon.  The winner will be selected by
Random.org
 by assigning each comment a number in order of receipt and letting the Random Number Generator choose a winning number.  Please be sure to leave me your email address in the comment so that the Media MomMe can email you your Family Ticket.
Event Sessions:
Dr. Harvey Karp 
Author of "The Happiest Baby on the Block" & "The Happiest Toddler on the Block"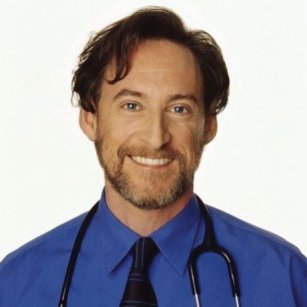 The technique is designed to recreate the essential elements of the experience of living in the womb. The first three months of life Karp calls the "fourth trimester". Karp believes there is a "calming reflex" that causes babies to instantly relax when they are given clues that they are safe inside the womb. There are five parts of the technique he calls the "five S's". Then comes the Toddler stage. Baby calming is great, but before you know it your tot will be 8 months old! That's the perfect time to start this clever approach to boost cooperation – build patience – and stop tantrums before they begin happening!
Entrepreneurship for Parents 
Want a career and balance parenthood? Looking to be a "mompreneur"?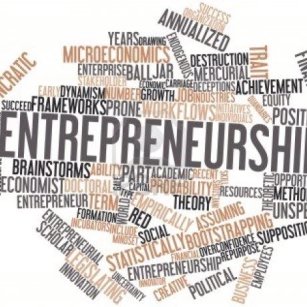 As moms we have always been savvy leaders, innovators, and jugglers who make executive management decisions on a daily, if not hourly basis. While we may have extensive professional training, the jobs available to us may not fit our needs, family demands, or fulfill our passions. The same, many times, goes for dads who are looking to have an active role in parenthood. For both, if we are going to spend time away from our families, it better be worth it!
With emerging trends in business, innovative new technology, social media, and the shifting cultural expectations about careers and work/life balance, presents the perfect opportunity for a new generation of entrepreneurs or "mompreneurs".
There is no roadmap for establishing a business or career that you're passionate about AND supports motherhood. You often have to create it yourself, which can be a daunting task.
Join us to be inspired, motivated and moved to become a Mompreneur yourself, and learn how our panelists started on their journey to becoming Mompreneurs!
Healthy Child Healthy World "Understanding Labels" Workshop
With Jill Ettinger & Alexandra Spunt
Healthy Child Healthy World is hosting its second annual Educational Workshop at Spring Fest, "Understanding Labels," to help the public navigate this increasingly ambiguous landscape. The event will welcome top experts and personalities in the consumer products and environmental health space to address label confusion and coach attendees on how to effectively read labels, what "red flags" to watch for, ingredients to question, and how to be a smarter, more conscious shopper. 
Natural Parenting
Want information and tips on Natural Parenting?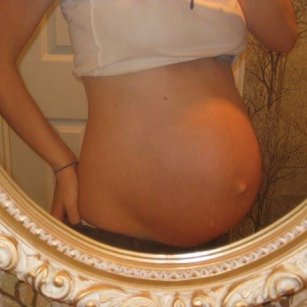 Natural parenting is based on a desire to live and parent responsively and
consciously. While families may define it differently, there are several principles that are widely agreed to be part of this lifestyle. These are ideals that natural parents tend to hold … even if we don't always live up to all of them. Attachment/Responsive Parenting, Breastfeeding, Ecological Responsibility, Holistic Health Practices, Natural Learning, Living a Healthy Lifestyle and more are areas these amazing speakers will cover.
Daddy Panel 
Did you ever want to hear tips, information and just the Truth from other Dads?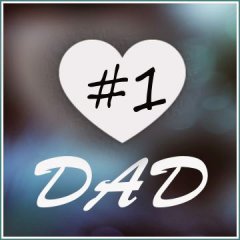 Then you'll love Club MomMe's Daddy Panel!! We will discuss the changes men experience as they become dads, how to meet other dad friends so you don't feel so lonely in your new role and have someone to vent to and get advice from. How to understand what your wife is going through during pregnancy and breastfeeding and supporting her. Learn how to change a diaper, swaddle and carry baby, without being told you are doing it wrong. And some other topics just for DadDes!
This is the Panel where Dads will become DadDes!
Hot Baby and Toddler Products  
Learn about the latest Baby & Toddler Products … and WIN them!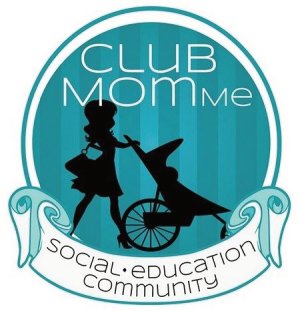 Club MomMe & Favored.by are bringing their ever-popular products events to Spring Fest! Join us as we share the NEWEST, COOLEST & HOTTEST Baby & Toddler Products on the market! From the latest stroller trends, toys, educational products, gear to make life easier as a parent, state-of-the-art technology, amazing innovations and more!
Check out the latest Baby & Toddler Products and Gear + WIN them! We GIVE AWAY almost all featured products at the end of the talk!!
Club MomMe gets the hottest NEW products and we are sharing them first with you! Find out what new products are worth checking out and will make your life easier
Please leave us a comment below and tell me your *must see* session for a chance to win a Family Ticket (2 adults plus gift bag) to the Club MomMe Spring Fest on Saturday, June 7, 2014.  Transportation and accommodation not included.
Disclaimer:
The material included on this site is for informational purposes only. It is not intended nor implied to be a substitute for professional medical advice. The reader should always consult her or his healthcare provider to determine the appropriateness of the information for their own situation. Krystyna and Bruss Bowman and Bowman House, LLC accept no liability for the content of this site, or for the consequences of any actions taken on the basis of the information provided.  This blog contains information about our classes available in Chandler, AZ and Payson, AZ and is not the official website of The Bradley Method®. The views contained on this blog do not necessarily reflect those of The Bradley Method® or the American Academy of Husband-Coached Childbirth®.
This is the seventh and penultimate installment in my Introduction to Solids series.  I am not sure how many more "aha" moments I am going to have going forward, so I think that I will keep one more week of notes to post and then move onto something else.  I am open to ideas, so let me know!  I will also count on our students to keep my ideas fresh :)
I am journaling about our experience with baby feeding since we have the unique opportunity to share this with our students and readers as we start the process of weaning our youngest child.  This is not medical advice, nor is it a schedule to be followed.  It is simply our choice for our baby and the first time we have done what is gaining popularity as "baby-led weaning". 
Click on these links for
Week 1
,
Week 2
,
Week 3
,
Week 4
,
Week 5
and
Week 6
. 
Thank you to everyone who sent me your stain fighting ideas.  I will take some time later this week to compile all the info and include it in next week's post.  I felt kind of dumb – I use one of the most obvious ones (sun drying) for our light colored clothing…I had never thought to apply it to our other clothes! 
This week I had a little light bulb go off.  Angelika really likes plums…so much so that she reaches for them when I am putting them in the grocery cart.  I remembered that one of our students had been told to give their baby prune juice for constipation.  I made the jump from prune juice being good for the digestive functions…to prunes to plums…and since that little "light bulb moment" we have been giving Angelika a plum to eat on a daily basis.  No more days without a bowel movement since that happy "discovery".  I am so happy her body has responded well to this food choice. 

I am still enjoying how easy it is to feed Baby when you are making whole food choices instead of taking the time to make purees and then mix them with baby cereals.  This week we were baking cookies, so I threw the sweet potato and the yam in the oven and used the same heat to cook the tubers.  Peas and carrots are easily steamed – it only takes a few minutes to boil water (even faster at altitude – yeah!). 
Side notes:  Now that Angelika is used to steamed carrots, she no longer likes to chew on them as teethers.  We think that her favorite vegetable is peas – those always disappear the fastest and she has yet to turn them down. 
This week, the new foods were strawberries and a squash variety we picked up at the Payson Farmer's Market.  They are called a "Patty Pan", also known as "Scallop" squash. 
I was nervous to try the strawberries because although they are not technically a citrus fruit, some children have reactions to them and La Leche League recommends waiting until babies are 12 months to introduce them (see 
this page
).  I am not sure what it is about them that causes the reaction – here is the 
allergy information
 I found poking around the internet.  
Ysabella gave her a strawberry the other day when I wasn't looking and then she told me about it.  Thankfully, there was no allergic reaction! I decided to "officially" introduce them since baby is reaching for them when I serve them to our older kiddos.   We tried a few more pieces the next day and so far, so good. My plan is to give them at 2-3 day intervals to allow Angelika's body the time to process all the seeds that are on the outside of the fruit.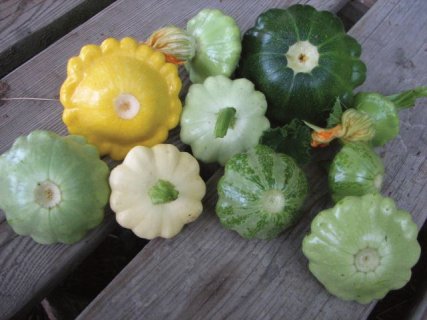 The other new food was new for all of us.  The farmer we bought them from called them Patty Pans.  Brussito was very interested in trying them, so we bought some.  (As you can see from the picture, another name for them, "Flying Saucers", is appropriate, too!  Might be a fun way to get the boys to keep eating them.)
The farmer told us they are extremely versatile: they can be baked, sautéed, fried or grilled.  You can slice them or stuff them.  We opted for a thin slice, a little olive oil, a touch of salt and then we put them out on the barbeque grill with the meat we made for the family.  The Patty Pans were delicious!  Angelika enjoyed them, as did the rest of the family. 
I love introducing foods to Angelika in the summer.  There are so many fruits to serve without having to prepare them, other than to peel them.  We are feeding her apples, bananas, peaches and plums on a regular basis.  Now we have strawberries to work into the mix.  I am thinking that we are good for the upcoming week and that we are not going to try anything new. 
This week will continue serving Angelika the Patty Pans that were left over (we cooked three different varieties: yellow, green and white – they all tasted the same to me!), and we have more sweet potatoes, yams, peas and carrots to prepare.  With the variety of foods that she is eating, I find that baking one large yam and one large sweet potato pretty much lasts the week. 
Next on our fruit list are grapes and cherries, but since those take a little more preparation, we may try another veggie next…maybe eggplant or green beans.
What has been your experience with introducing solids?  Did you discover any food allergies in the process?
Interested in reading more about our introduction to solids?  Click on these links for
Week 1
,
Week 2
,
Week 3
,
Week 4
,
Week 5
and
Week 6
.
FOOD JOURNAL
Tuesday, July 3rd
Breakfast:
Snack:
Lunch: Peas, Potatoes
Snack:
Dinner:
 (No computer day – journaling fail!)
Wednesday, July 4th
Breakfast: Pancake: Bob's Red Mill GF Mix, rice milk, flax seed, banana
Snack: Peach
Lunch: slept through it
Snack: Veggie straws
Dinner: Sweet Potato, Yam
BM – Yes
Thursday, July 5th
Breakfast: pancake, apple
Lunch: Peas, carrots, potatoes
Snack: Veggie straws
Dinner: Peas, carrots, potatoes, ice cream
BM – Yes
Friday, July 6
Breakfast: strawberry (½ berry), ½ banana, apple, pancakes
Lunch: plum, sweet potato, yam
Dinner: Sweet potato, yam, veggie straws, tortilla chips
BM – No
Saturday, July 7
Breakfast: Banana, pancakes
Lunch: Plum
Dinner: Sweet potato, Yam, banana
BM – 2
Sunday, July 8  
Breakfast: Banana, pancakes
Lunch: Peas, Veggie straws
Dinner: Peas, sweet potato, yams
BM – 2   Monday, July 9
Breakfast: Banana, graham crackers
Lunch: Strawberries, plum, graham crackers
Snack: Veggie straws
Dinner: Zucchini, avocado, tortilla chips
BM – 2   
WEB LINKS 
The material included on this site is for informational purposes only.It is not intended nor implied to be a substitute for professional medical advice. The reader should always consult her or his healthcare provider to determine the appropriateness of the information for their own situation.  Krystyna and Bruss Bowman and Bowman House, LLC accept no liability for the content of this site, or for the consequences of any actions taken on the basis of the information provided.  This blog contains information about our classes available in Chandler, AZ and Payson, AZ and is not the official website of The Bradley Method®. The views contained on this blog do not necessarily reflect those of The Bradley Method® or the American Academy of Husband-Coached Childbirth®. 

0

/