...celebrating every swee​t pea their birth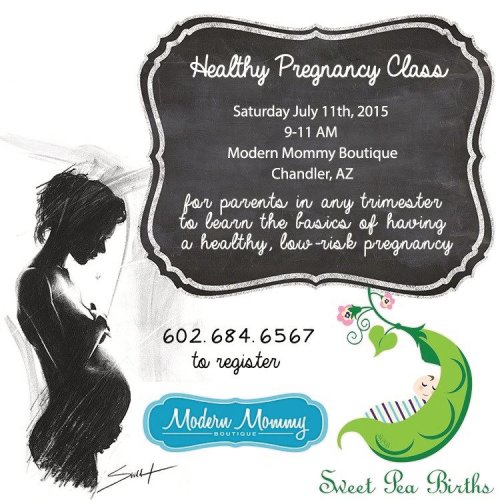 Question: What can I do to have a healthy pregnancy?
Answer: A lot, actually! Come to Saturday's class to learn more about what any mom can do to lay the foundation for their Sweet Pea to have a healthy start in life.
or click
We are excited to announce another Healthy Pregnancy Classes at Modern Mommy Boutique this month!  It is a two-hour class designed to introduce the basics of having a healthy, low-risk pregnancy that is best for mom and best for Sweet Pea.
As childbirth educators, one thing has become painfully clear over the last five years...no matter how many things a family will "do right" during pregnancy, we just don't know what the birth journey will hold until they are on the other side, holding their baby.  The one thing we can all share, in spite of whatever happens during birth, is the opportunity to give our Sweet Peas a healthy pregnancy.  We all have the ability to be intentional; to provide a place for our baby to grow and be nourished through the pregnancy.  If you or someone you know is interested in setting a great foundation for their child's life earthside, please join me!  
In the class, we will cover how to the foundation for a healthy pregnancy.  We'll introduce basics like exercise (no previous fitness level required) and nutrition to build on to keep the mama and the Sweet Pea well, plus substances and environmental factors to avoid.  We will also do a mini-relaxation workshop so that participants can have a few basic tools to practice during pregnancy and in the postpartum period.  We know that
meditation
, even a minute a day, can make a difference!
This class is designed to be an informative session to get your pregnancy off to a healthy start, or to make sure you are having the healthiest possible pregnancy!  Couples in the first, second and third trimester are welcome.   Included in the tuition is a 1-on-1 call follow-up call with Krystyna, as well as a take-home packet for you to use as you continue through your pregnancy.  Tuition for the 2-hour session: $10/couple
I hope you can join me - please call or text 602.684.6567 to register.
JULY CLASS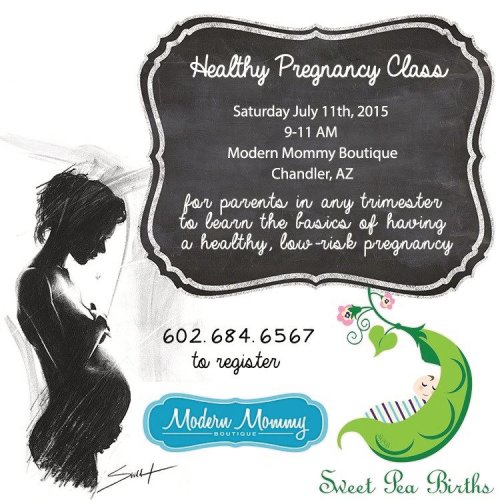 AUGUST CLASS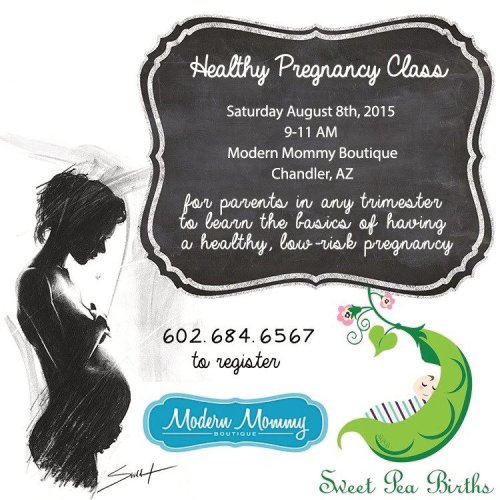 Disclaimer: 
The material included in this video and blog is for informational purposes only. It is not intended nor implied to be a substitute for professional medical advice. The viewer/reader should always consult her or his healthcare provider to determine the appropriateness of the information for their own situation.  Krystyna and Bruss Bowman and Bowman House, LLC accept no liability for the content of this site, or for the consequences of any actions taken on the basis of the information provided.  This blog and video contain information about our classes available in Chandler, AZ and Payson, AZ and is not the official website of The Bradley Method®. The views contained in this video and on our blog do not necessarily reflect those of The Bradley Method® or the American Academy of Husband-Coached Childbirth®.
We are thrilled and honored to share a very special birth story today.  Our guest blogger, Cassandra is a newly minted mother of two - congratulations!!  Today she shares the story of Baby P's arrival. It is the complete opposite of last week's marathon labor birth story. She and Baby P definitely had a different path!
Baby P is baby #2 for our family; you can read my son's home birth story from 2012
here on the blog
.
I have been 
blogging about certain aspects of my second pregnancy
on
Sweet Pea Families
over the course of the last few months; fears, affirmations, newborn essentials, and most recently
musings over my labor
, what it would be like and who would be there. I had grand visions of a coming together of many women in the late afternoon or evening, laboring peacefully in the birth tub with plenty of laughter and wearing the cute new bra and panty set I purchased to look nice for the photographer that would be there. My daughter would definitely be born in the water since coincidentally her brother, even though we were in the tub, was born over the water. But, as it turns out (again!) babies decide things for themselves and we, as mothers are simply a vessel for whatever their life holds for them.
My son was born at 43 weeks 3 days from my LMP. Dates were ambiguous due to irregular cycles and lack of ultrasounds, but with no vernix, long fingernails and an aging placenta at birth he was definitely a longer cooked baby. Going that far past my "due" date was definitely an emotional time: not knowing what to expect as a first time mom, worrying, comments from family/friends/strangers, etc. etc.
Baby #2 was surprisingly conceived after my first cycle at 25 months postpartum. I got a positive pregnancy test on cycle day 30 and a twelve week and then twenty week ultrasound both matched up with my LMP due date. So, this time was different, we knew! It was always in my mind that maybe I just cooked babies a little slower than most but as the pregnancy progressed I didn't really think there was any way I was going to go past my due date. I was so cramp-y this time, so much more pressure down low, so much more active, I had a completely different lifestyle chasing an almost 3 year old every day than during my first pregnancy.  But alas, my due date came and went and then a whole other week passed. At 41 weeks I was having doubts about the baby coming out any time soon and really just couldn't believe I had gone so far again. 
At 41 weeks 1 day, a Monday, I was feeling good and talked with my midwife about just waiting it out another week and seeing what the weekend held. At 41 weeks 2 days, Tuesday, I was totally done being pregnant. My son and I had a great, exhausting day that day. We played at home, went grocery shopping, had a coffee and muffin date and met with a friend at the park to play in the sunshine for 3 whole hours. We came home and made dinner and he stayed up past his bedtime while my midwife came over for our weekly appointment. We chatted about the risks of the pregnancy progressing past 42 weeks, how we (my husband and I) each felt, what natural induction methods she likes to use and ultimately I decided I really just wanted a membrane sweep right then.
I had one with my son that resulted in losing my mucus plug and then starting labor two days later and I was ready. It was the night of a super new moon and I finally felt at ease to try and do something (at this point we weren't employing any kind of help labor start tactics). If my baby and body weren't ready I trusted that nothing would happen anyways and we would continue waiting.
We were done with the sweep around 7PM with caution from my midwife that there could be spotting and cramps during the night, all totally normal and to try some nipple stimulation if I wanted. My son went to bed and my husband and I settled in on the couch for some Netflix while I hooked up to my breast pump for exactly ten minutes. We went to bed shortly after as we were both really tired from a long day and I fell asleep pretty quickly. I felt cramps on and off through the night in a very sleepy haze, my son slept horribly and was crying most of the night but thankfully my husband was comforting him and I spent most of the night able to drift in and out.
I woke up at 6:40AM and had what felt like bad period cramps, sharp, painful cramps super low in my pelvis that went away very quickly. I wondered if I should still be having cramps 12 hours after the sweep (?) and hoped they would go away soon. I got up to go to the bathroom and brush my teeth and had lots of bowel movements. This used to happen to me every time I had period cramps so I wasn't surprised; and afterwards laid back down to try and sleep some more until my son woke up. 
He was up a little bit after 7AM and I was still having the cramps so I text my husband around 7:15 and asked if he could come home for a little bit to be with our son until these cramps went away. I was fine in bed but T was asking for breakfast, etc. and I just felt icky and wanted to stay resting. He didn't respond so T and I read books in bed and then looked at photos on my phone. Around 7:45 I was still having them so I called my husband (he hadn't seen the texts) and asked him if he would just come home from work for a little bit. T and I stayed in bed cuddling, goofing off, laughing and watching videos of him on my phone. 
Around 8:30AM my husband finally walks in just as I was about to call him again, he had brought breakfast and I was so happy because I was starving! I used the opportunity to finally get up and go to the bathroom again and the cramps were still coming, fairly frequently and kind of radiating down and out into my pelvis. Definitely still cramps though, did not feel anything like a "contraction". We decided to call the midwife as she emphasized calling her as soon as I suspected anything since my son was born fairly quickly after active labor began. 
I dialed her at 8:37AM and left a message. She instructed on her voicemail that if she didn't call back in 15 minutes to call our other midwife. Right afterwards I text our photographer, she has a son that she needed to make arrangements for so I wanted to give her as big of a heads up as possible if there was any chance I was going to be in labor today. "Hi it's Cassandra, I might be in labor today!" I told her about the sweep the night before and that I was just having cramps so I wasn't sure and I had called my midwife but was just waiting to hear back and that I would keep her updated. After that I came out of the bathroom and tried to lean into our hallway wall during one of the cramps to see if that alleviated the pressure, it didn't so I headed back to the bathroom. I was starting to think this was a membrane sweep gone horribly wrong and I had brought these insane cramps on myself and now who knew what was going to happen!  
I felt much better on the toilet. I would push down into the sides of the toilet seat during the cramps and kept having to pee or poo so it was better anyways. 15 minutes passed so I called our second midwife at 8:51AM. We talked for 8 minutes about what was happening (cramps, mucus tinged with blood, bowel movements) and I had two of the cramps while I was on the phone with her. She said she couldn't tell I was having them and it sounded like early labor stuff and to try and lie down and rest between them, eat something and to let her know when they seemed to undergo a change. So I got off the toilet and lay down in bed and asked my husband to bring me some pancakes. I was still so hungry and so happy to be eating, I had two bites and then another cramp came and I immediately needed him to take the food away from me. I also did not want to be lying down. There was NO way I could rest; so back to the toilet I went.
I listened to my husband and son playing a Frozen matching card game in the other room and was still trying to understand what might be happening to me. The cramps got stronger and I asked for a chair from the kitchen to put backwards in front of the toilet so I could drape my arms over the back and press into it during the cramps. At 9:17AM I had a cramp that left me shaking and immediately breaking out into sweat all over. This was intense! I text my midwife "Ok getting hot and sweaty and shaky. Can't rest" and she responded she was on her way. There was also a lot of blood after that and I finally knew this was definitely labor. 
Midwife called at 9:21 while she was driving and I couldn't even really talk to her. I text my photographer at 9:24 and said "Ok def in labor. Midwife coming over now, 15 mins away." She wrote back that she would be over in about 15 or 20 minutes too! This was when I told my husband to start filling up our tub – it had been inflated and ready to go for weeks and he just needed to fit the cover on it and then add water.
I had wanted to alert my friends from
my blessingway
when I was in labor and now that midwives and photographer were out of the way I could finally let them know. I sent out a text to everyone in the group at 9:27AM that said "Baby's coming, send love – need it already <3" I remember trying to make sure that I included everyone and that I was trying to count the names and count the girls in attendance and it was hard for me to concentrate, but I did get everyone! The responses were just starting to come in when my midwife walked in about 9:30AM. 
Just before then I was starting to get worried about continuing to do this on my own as my husband was tending to the tub and playing with our son so I was really happy to see her. She asked if I was pushing and I was kind of caught off guard, pushing!? No way, what? I was definitely not pushing! Then another wave came and AH! There was a head! I was pushing!? I half yelled out that I was pushing and she asked if I could feel the baby's head. I said no but then I barely reached up and the head was right there. She told me I needed to get off the toilet, which was seriously the last thing I wanted to do. She helped me down onto the birth stool where I tried to sit and then hold myself up against her but it was really unstable and I needed to get down. This entire time I could feel baby's head right there. When I got off the stool I felt her head kind of suck back up a little and wasn't sure where I was going or what I was doing but I heard hands and knees and I just kind of fell onto the floor in that position, head facing the corner, butt facing the doorway. This all happened in a couple of minutes and soon our photographer,
Kirsten,
walked in. She was greeted in the bathroom doorway to my bum and then a little bit of baby's head starting to come out.
On the next push I moaned out so loud and low, it didn't even really sound like me, I think this was the first noise I made the entire time. I was proud of myself that it was loud and low and not high pitched screaming (like I was with T). I knew I had to keep it that way and gosh the burning, ah! I literally just gave way to the burning, told myself it was happening and just feel it, don't fight it and then her head was out! I said I wanted the rest of her out, just get her out! but I knew that wasn't what I really wanted. Tearing so badly again was one of my biggest fears around labor and I knew this was the moment. My midwife told me to pant and I tried but couldn't really so I started just breathing shortly and blowing raspberries, I could do that and it calmed me down and gave me something to focus on while I just stayed in hands and knees with her head out. I heard my husband say something like oh my gosh eyes! A little nose and mouth, awww! I kept up my breathing/blowing and then all of a sudden her body was out!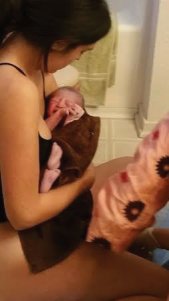 She handed her to me and I sat back on the bathroom floor and held her, it was 9:51AM. Not even an hour and a half from when my husband walked in the door with breakfast and our baby was here, so mind blowing.
I felt fantastic. I had so many emotions rush me all at once and I felt energized and ecstatic and it will definitely be engrained in my mind as one of the best moments of my life. I got up and walked to the other room to lie down in bed and seriously just could not believe how great I felt. T was right there in the doorway watching the entire time and once I got settled in bed  he climbed right up to touch and kiss his new baby sister.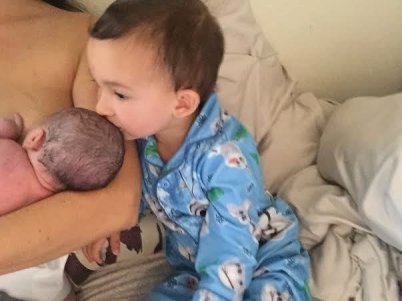 Needless to say the tub was not filled up enough for me to get in it once I had to get off the toilet and the pictures are not going to be anything like I had imagined. I did not get to diffuse my Serenity blend or light my beeswax candles or stare at the affirmation wall I had created in the bedroom, but I wouldn't change anything about it. So intense, but so quick and so perfect. It was a beautiful sunny day and after everything was cleaned up we all hung out in bed as a family of four watching movies, reading books and playing games and I couldn't have even imagined the amount of bliss I felt.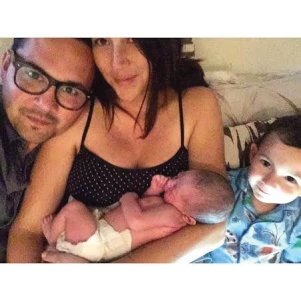 I needed no stitches, which literally made me want to jump up and down and cry out with joy and I have felt pretty great every single day since.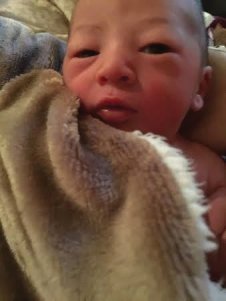 I learned so much from baby P's birth, there was not a single sensation that felt the same as my last labor and birth. Again, mind blowing. It was a great reminder to throw out any and all expectations I may have surrounding this little girl and being her mama, as we truly are never in control.
Congratulations, Cassandra, Eric, and new big brother T !!
Please leave us a comment - it will be moderated and posted. 
Disclaimer: 
The material included on this site is for informational purposes only.
It is not intended nor implied to be a substitute for professional medical advice. The reader should always consult her or his healthcare provider to determine the appropriateness of the information for their own situation.  Krystyna and Bruss Bowman and Bowman House, LLC accept no liability for the content of this site, or for the consequences of any actions taken on the basis of the information provided.  This blog contains information about our classes available in Chandler, AZ and Payson, AZ and is not the official website of The Bradley Method®. The views contained on this blog do not necessarily reflect those of The Bradley Method® or the American Academy of Husband-Coached Childbirth®.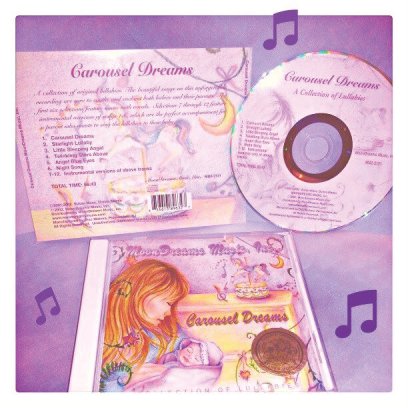 One of the beautiful things about the internet is making connections with other individuals who love supporting families.  I had the pleasure of meeting Susan Moss through LinkedIn.  I am so honored to bring you our virtual interview and to share her amazing music with our Sweet Pea students and readers through our blog and our newsletter.  I hope you will be as touched by her music as I have been! 

Tell us a little about your company.
MoonDreams Music Recording Group is an independent Record Label specializing in lullaby music for babies and their parents.  Each song has an instrumental version to sing along to.  Some of our lullaby music is interwoven with the soothing sounds of the night and the ocean.  Our multi award winning lullaby cd, "Carousel Dreams" has helped many babies fall asleep, and parents relax. 
How did you know that music was your calling?
I knew that music was my calling at around age 5 or 6.  I would always sing to songs on the radio, tape myself singing as a kid, and always knew I wanted to be a singer.  I started writing poems at age 11, and songs in my late teens.

What ages do you have in mind when you create music?
The lullabies we wrote are perfect for babies and toddlers, and also relaxing for parents to listen to.  The instrumental versions of our songs are great to sing along to as well.  We are currently working on new projects, which include a children's holiday song, summer themes, and relaxation music for all ages.
What advice do you have for parents that want to share the love of music with their children?
My advice to parents is to start always playing soft music when babies are in the womb, and then always introduce different kinds of music as babies and toddlers.  Of course, our lullabies are very soothing for bedtime. 
What inspired Carousel Dreams?
Carousel Dreams was created by a friend, and myself and we were both inspired by our children.  My friend had some lyrics she wrote for her daughter, that she asked me to put music to.  We then had a repertoire of songs, including lyrics she wrote, and songs I had wrote, and it turned into, Carousel Dreams - a Collection of Lullabies
What is your dream for the families that listen to your music?
My dream for the families that listen to my music is to create a relaxing and soothing atmosphere for bedtime, naptime, and a loving family experience.
Do you have a favorite song from that album?
It's hard to pick a favorite song from that album, but some of my favorites are Night Song, Angel Blue Eyes and Little Sleeping Angel.
Rumor has it that you are in the studio again...do you have an "EDD" for your new album?
Yes, we have started recording new music, including a holiday-themed children's song, summer themed lullabies, and relaxation music for everyone.  It has been a long time in the making, and we will be releasing YouTube videos of the making of it, and updates as we go along.
We have already produced some YouTube Videos of our lullabies.  To hear our current music and to get the latest news, you can subscribe to our
YouTube Channel
.
In addition to our cd, we also offer a Product Line of MoonDreams Music Merchandise, including collections of t-shirts, baby gifts, fashion accessories, etc. with our original designs, logos, and Carousel Dreams cd cover art.  These products are available
HERE
and
HERE
.
Thank you for getting to know Susan Moss with me...Best wishes as she continues to write and record for her next album.  Enjoy this music collaboration with artist Laurie Shanholtzer, set to the music of "Night Song":
Where to find MoonDreams Music Recording Group, LLC
Disclaimer: 
The material included on this site is for informational purposes only.
It is not intended nor implied to be a substitute for professional medical advice. The reader should always consult her or his healthcare provider to determine the appropriateness of the information for their own situation.  Krystyna and Bruss Bowman and Bowman House, LLC accept no liability for the content of this site, or for the consequences of any actions taken on the basis of the information provided.  This blog contains information about our classes available in Chandler, AZ and Payson, AZ and is not the official website of The Bradley Method®. The views contained on this blog do not necessarily reflect those of The Bradley Method® or the American Academy of Husband-Coached Childbirth®.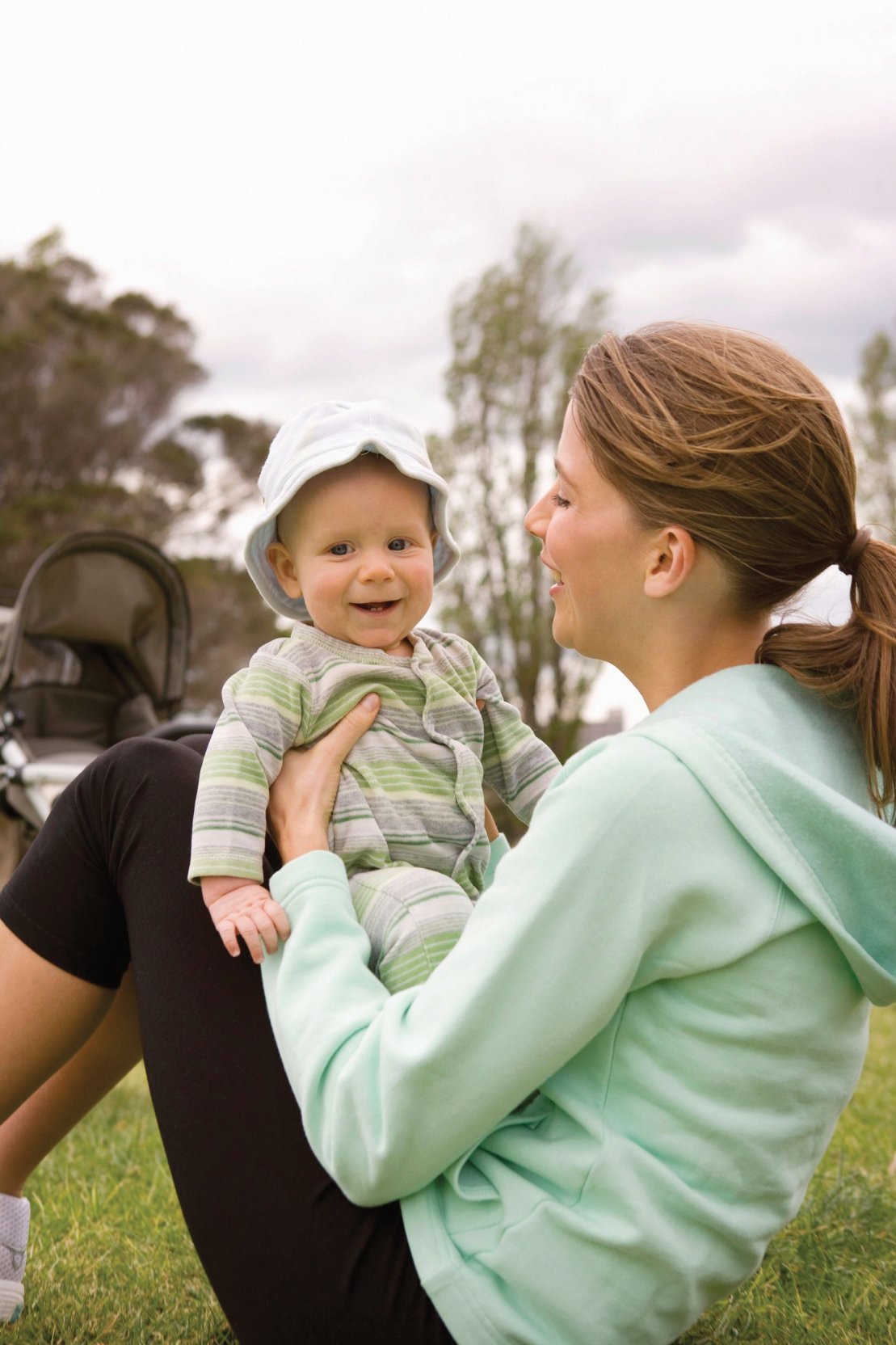 The baby you have always dreamed of is here!  They are precious, tiny, and completely dependent on you!  You cherish the opportunity to nourish them, teach them, and wait for the day when they begin to interact with you by smiling at you, making and keeping eye contact, your first shared laugh together…all of these moments are priceless.
     Then something occurs to us - "when" is a matter of time.  They are here with you forever.  You will never go back to your life before baby.  Your time is not going to be "yours" again for a pretty long time.
     How we come to terms with this reality is completely up to us.  Whether we stay home with them or work outside of the home, we will find a strange dichotomy of wanting to be with our children and sometimes wanting to be away from them, too.  Add to that a partner who also needs time and attention to keep your relationship as healthy as possible.  What to do?
     Having worked both in and out of the home, I found that I was at my best as a wife and mother when I took care of myself.  Here are some questions that I asked myself to make sure I was on track so that I could take care of others (and it's about time for another self-assesment!).  Along with checking in with myself every so often, I use
Lotus Wei Flower Essences
and indulge in Wei of Chocolate flower-essence infused chocolates to tide me over until my next opportunity to re-charge my own battery.
What makes me feel happy? 
     The world of advertising and mainstream media wants us to believe we need things to make us happy.  You may have discovered that happiness brought by "things" is fleeting.  I believe that lasting happiness is self-driven: it is internal and it can be persistent if we can convince ourselves to find joy and gratitude on a regular basis.  In my experience, joy and gratitude are easier to bask in when we are feeding our souls – think back to the things that brought us joy as children before "reality" set in – can you do those things and involve your child?  Is it a good book? A conversation with a friend? Deep breathes of fresh air?  A form of exercise you enjoy?  A hobby we enjoyed before we had children?  What do we do that brings a smile to our face?
     When you can identify those things and then work them into your days often enough to make a difference, then we can start to make joy internal.  If you are counting on things or people to make you happy, it is going to be a pretty bumpy ride.  When you make your own happiness, it is more likely to be smooth sailing.
What do we do to "plug-in" and get more "juice" for the rest of the day-week-month-year?   
     The easiest way to gather energy as a new mama is to heed the advice to "sleep when the baby is sleeping".  For some of us, that is harder than others.  I found that by putting a timeline (I will do this for this week) or area (keep this one room tidy), it was easier for me to let go and get the rest I needed in the postpartum period.  As the kiddos get older, I am claiming some time outside of my busy-ness attending meetings.  It can be as simple as making sure they are cared for so that I can take an uninterrupted shower complete with a full skin-care routine.  On the days when it can be arranged,                                                                                                                                                                                                                                                                                                                                                                                                                                                                                                                                                                                                                                                                                                                                                                                                                                                                                                                                                                                                                                                                                                                                                                                                                                                                                                                                                                                                                                                                                                                                                                                                                                                                                                                                                                                                                                                                                                                                                                                                                                                                                                                                                                                                                                                                                                                                                                                                                                                                                                                                                                                                                                                                                                                                                                                                                                                                                                                                                                                                                                                                                                                                                                                                                                                                                                                                                                                                                                                                                                                                                                                                                                                                                                                                                                                                                                                                                                                                                                                                                                                                                                                                                                                                                                                                                                                                                                                                                                                                                                                                                                                                                                                                                                                                                                                                                                                                                                                                                                                                                                                                                                                                                                                                                                                                                                                                                                                                                                                                                                                                                                                                                                                                                                                                                                                                                                                                                                                                                                                                                                                                                                                                                                                                                                                                                                                                                                                                                                                                                                                                                                                                                                                                                                                                                                                                                                                                                                                                                                                                                                                                                                                                                                                                                                                                                                                                                                                                                                                                                                                                                                                                                                                                                                                                                                                                                                                                                                                                                                                                                                                                                                                                                                                                                                                                                                                                                                                                                                                                                                                                                                                                                                                                                                                                                                                                                                                                                                                                                                                                                                                                                                                                                                                                                                                                                                                                                                                                                                                                                                                                                                                                                                                                                                                                                                                                                                                                                                                                                                                                                                                                                                                                                                                                                                            
Top Ten List: Reasons To Take A Bradley Method® Class
     We had the privilege of starting two new Bradley Method® Class Series last week.  We are teaching a Friday night series with First-time parents, and on Sunday we are teaching our Bradley Method® "Next Class" with alumni families who are expecting baby number two. 

     Some of the thoughts shared when we asked our students "why are you here today" inspired today's post.  The first time moms who have been hearing that they are "crazy" because they want to "go natural" were so relieved to see a roomful of people who were making the choice to prepare for a natural birth, just like them.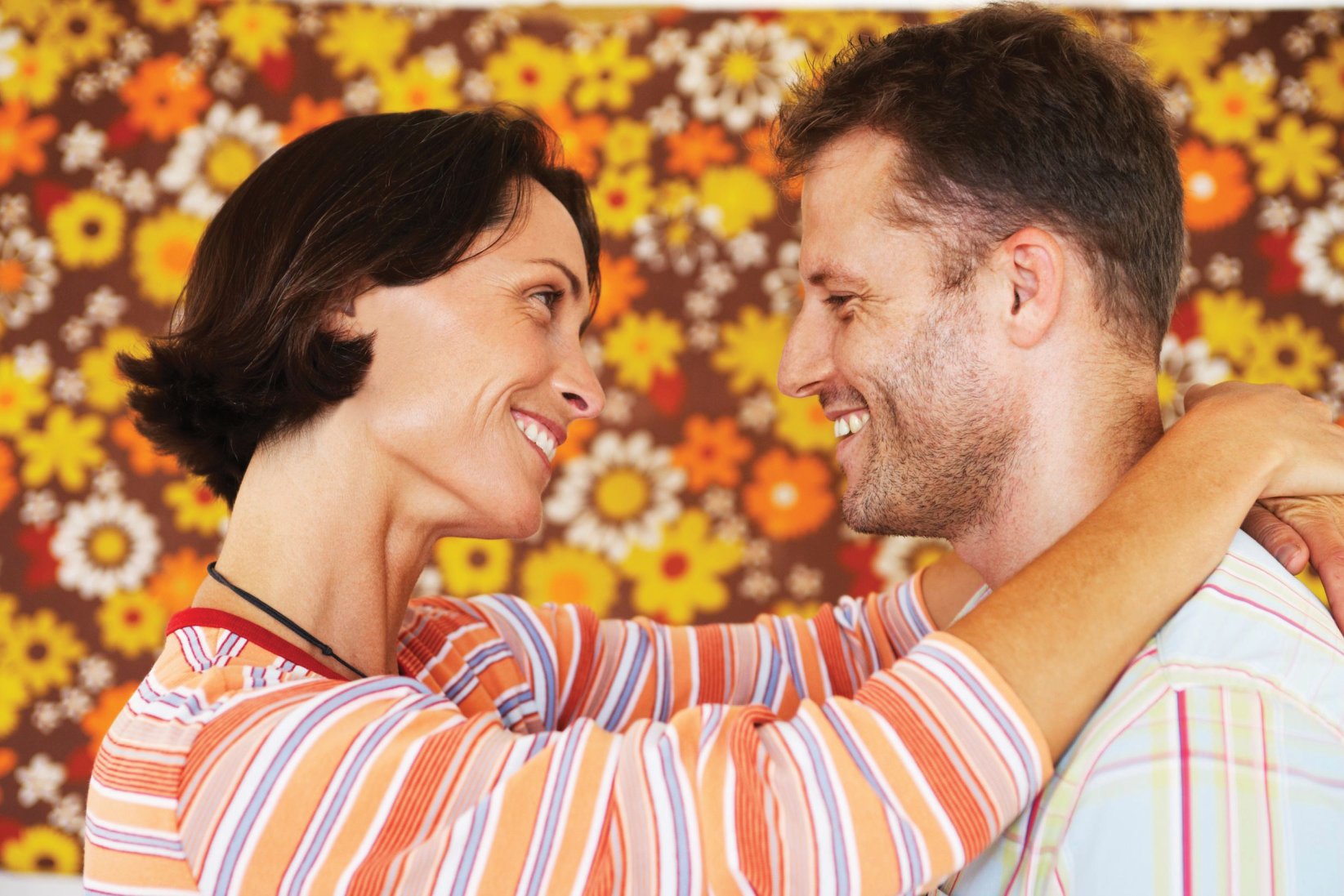 Date Night
– Spend one night (or afternoon) a week with your beloved and do something together to honor the birth of your child.  Whether you spend a little time visiting in the car or breaking down the class on the way home, it's class time + conversation that the two of you are dedicating to prepare for the birth of your baby.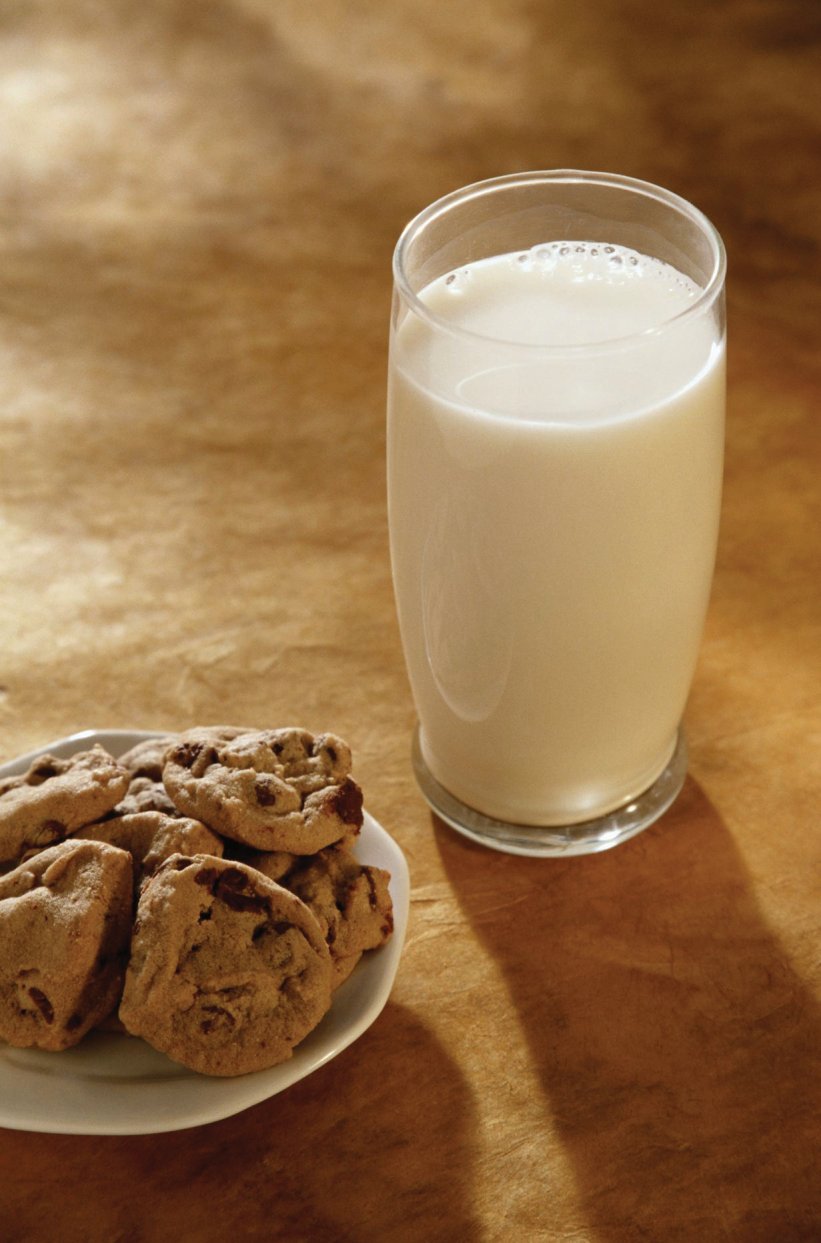 Snack
– I remember being hungry when I was pregnant and looking in the refrigerator, the freezer AND the pantry and finding that there was nothing in there that I wanted to eat.  Bah!  Then I got cranky.  Most Bradley™ classes take a snack break.  Whether it's provided by your instructor or your peers, its one time that day that you will get a yummy snack without putting time or thought into it.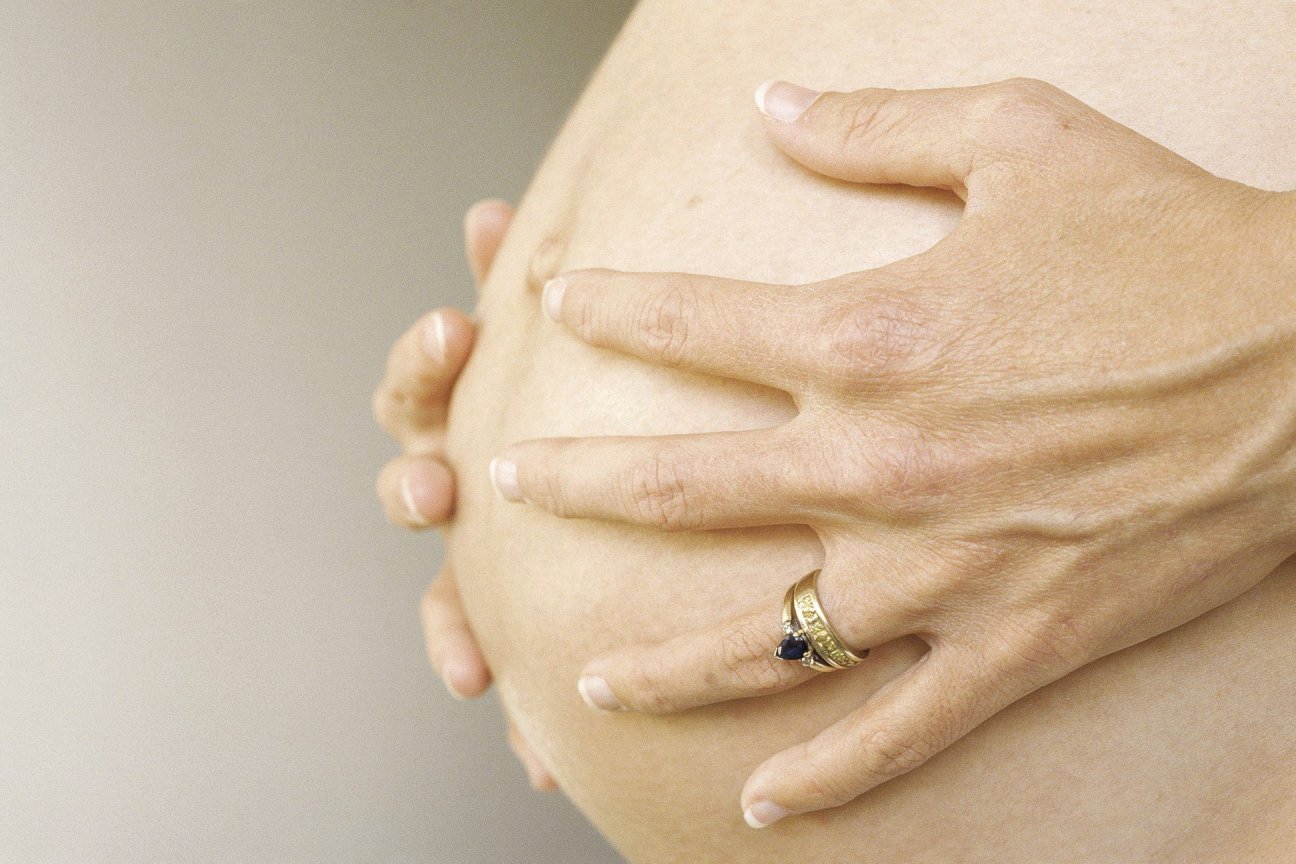 Camaraderie
– Think you are alone experiencing the creaks, groans and squeaks of pregnancy?  Spend a little time talking to the couples on either side of you and you will find out that there are other people making sounds they never knew they would make, having heartburn that could fry an egg, and the concerns that have plagued pregnant women since time immemorial.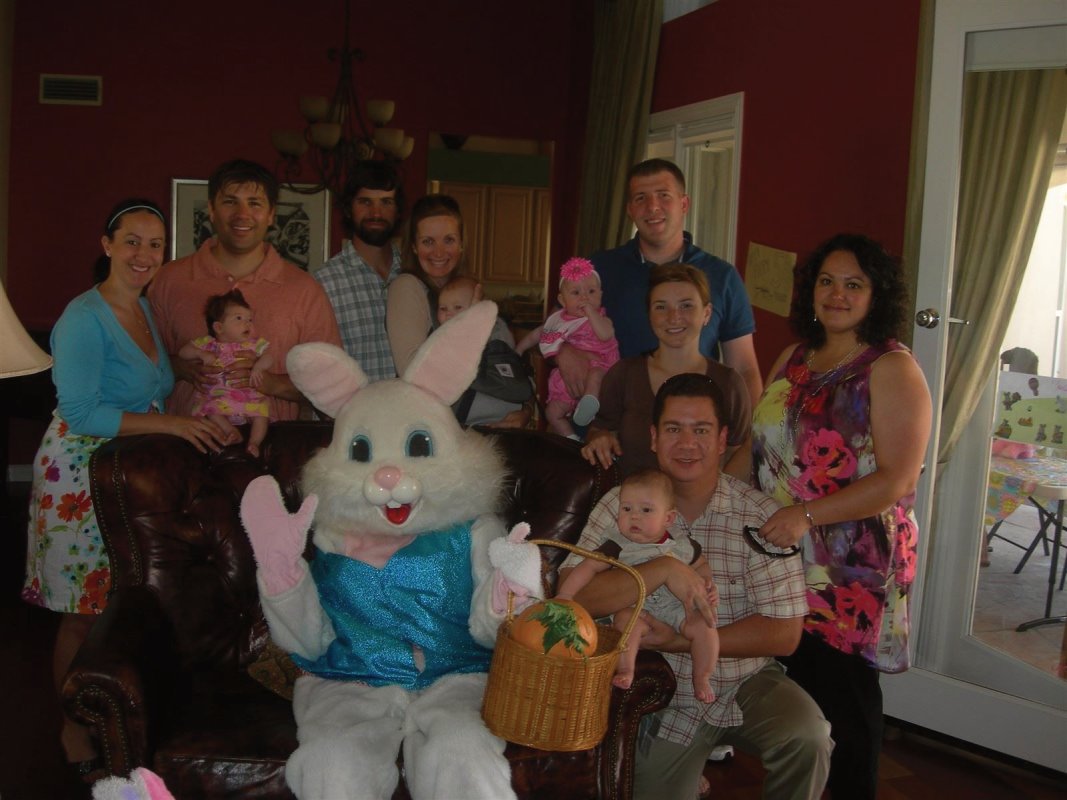 Community
– Those people you see in class for twelve weeks?  It's likely that they are going to be people you keep in touch with after class is over and you are holding your babies on the outside.  Even though they are complete strangers the first class session, like you, they are choosing to prepare for a birth with little to no interventions or anesthesia.  Maybe your friends and family are telling you, "Take the drugs – that's what they are there for," or, "
You don't get a medal for natural birth.
"  The folks in class with you are a sign that you are not alone in your choice.  Together you will learn to say, "This is the choice that works for our family."   You can gain confidence in your choice when you see how many other like-minded families are around you that understand and support your choice because that is a choice they are making for their families, too.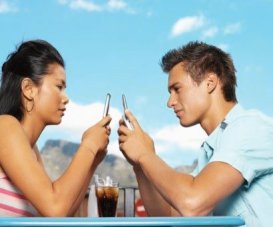 Communication
– The foundation of any win-win relationship is the ability to communicate effectively.  Each week of class there is a different communication exercise to build skills between the couple, to help you clarify what you want and your priorities for your birth experience, and how to express that and evaluate what you are hearing from your care provider.
Healthy, whole food nutrition is a foundation for a healthy, low-risk pregnancy
Nutrition
– Although it is seemingly basic, it is one of the easiest things that a couple can control in their efforts to have the birth that they want.  More and more studies are confirming what
Dr. Bradley
and
Dr. Brewer
knew – good nutrition is one of the foundations for a Healthy Mom, Healthy Baby outcome.  By making good, whole food choices that yield a daily protein count between 75-100g of protein, a family can lay a good foundation to have more options during a normal, low-risk birth.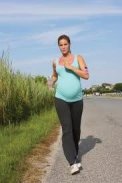 Exercise
– The next building block towards having lots of choices in labor is a mom that has the strength and stamina for her particular athletic event.  Some mamas have a "sprint", some mamas have "marathons", and most fall somewhere in between.  The Bradley Method®
exercise program
is designed so that a mama does some form of cardio to build her stamina and it incorporates exercises to strengthen her back, belly and bottom.  The mom who does these things increases the likelihood that she will be able to comfortably move through her labor to ease baby into position and still have the energy for her pushing phase. 
Comprehensive Education – Yes, we are definitely the "longest" childbirth class among the list of recognized "brands".  By choosing our class series that is 12-weeks long, you are choosing a method that covers many different aspects of pregnancy, the process of labor, natural labor coping techniques, birth plans, variations and complications of labor (and knowing the difference between the two), postpartum care, breastfeeding and newborn care on top of the weekly focus on communication, exercise and nutrition.  While there are other "brands" that teach shorter sessions, we are confident that our approach allows couples the greatest opportunity to prepare for the birth that they want and life together as a new family.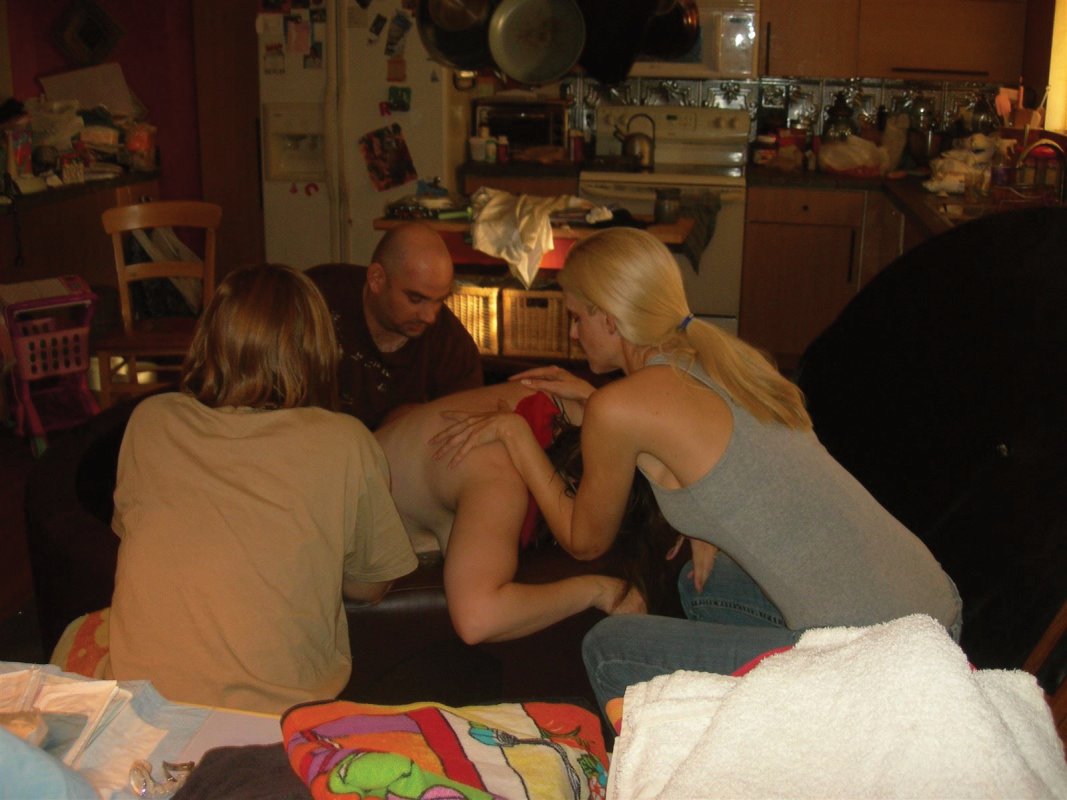 Relaxation
– Relaxation is the key to The Bradley Method®.  Dr. Bradley believed that a woman who could relax her body by focusing on abdominal breathing and nesting like other perspiring mammals was a woman that could labor and birth without drugs.  His theory proved out:  his natural birth rate was 94-96%, depending on the year.  Our classes not only remind mothers how to do their abdominal breathing, we also instruct couples on eleven different relaxation techniques that address physical, mental and emotional relaxation.  A couple that takes a Bradley™ series theoretically has a toolbox full of techniques to use during labor.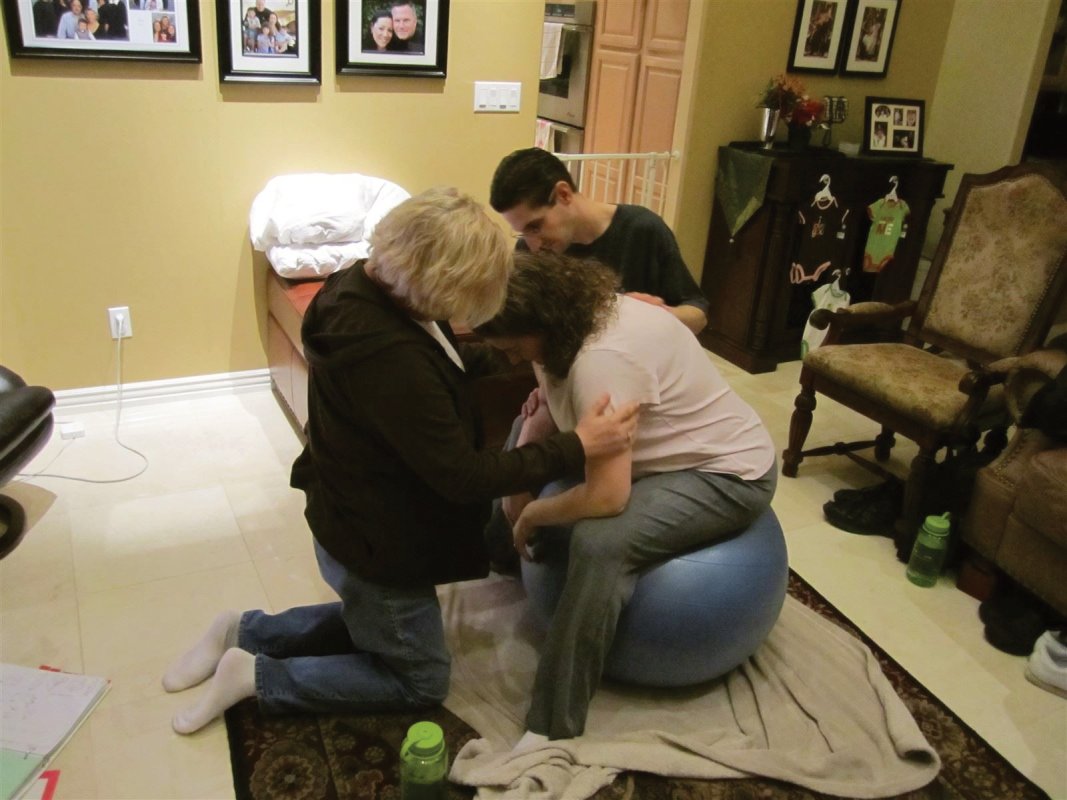 Practice Makes Prepared
– Every couple has the opportunity to take the material home and make it their own.  By spending a minimum of five minutes a day practicing the weekly relaxation technique and practicing one of the many laboring positions we teach throughout the series, a Mom and her Coach are ready for a normal, low-risk labor.  If they take the communication lessons to heart, they have spent time outside of class preparing a birth plan that works for their family, and they have an idea of how they will choose to handle any variations of labor they may face so that if their labor follows a curvy path, they can handle the twists and turns with confidence.  Above all, a well-trained Bradley Method® couple trusts in the process of birth and they know to follow the Mom's instincts + communication with the coach and the birth team towards a Healthy Mom, Healthy Baby outcome.
Would you add anything to this list?
Disclaimer: 
The material included on this site is for informational purposes only.
It is not intended nor implied to be a substitute for professional medical advice. The reader should always consult her or his healthcare provider to determine the appropriateness of the information for their own situation.  Krystyna and Bruss Bowman and Bowman House, LLC accept no liability for the content of this site, or for the consequences of any actions taken on the basis of the information provided.  This blog contains information about our classes available in Chandler, AZ and Payson, AZ and is not the official website of The Bradley Method®. The views contained on this blog do not necessarily reflect those of The Bradley Method® or the American Academy of Husband-Coached Childbirth®.
The key to The Bradley Method® is relaxation.  As such the coursework teaches about three types of relaxation.  I summarize them this way:
Physical - release of muscular tension
Mental - going to your "happy place"
Emotional - safety, acceptance, surrender
Our third child taught us what emotional relaxation was.  We had planned to conceive our first two children.  Although having a third child was on the horizon, we had not "started trying"...here is Bryan's birth story: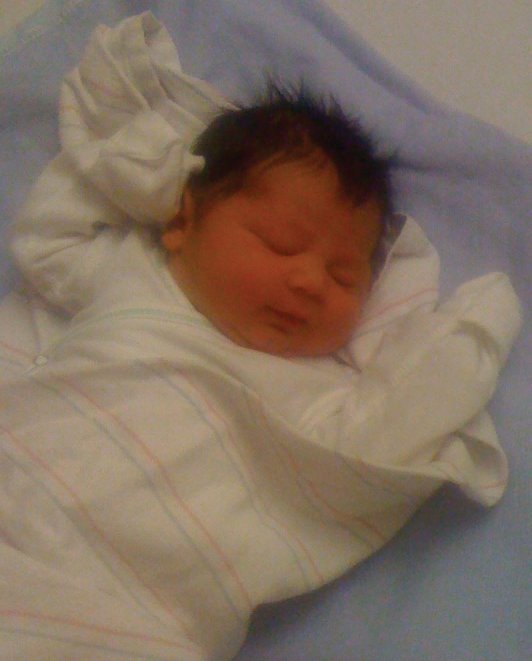 Bryan's story begins back in November of 2008.  I had just hired a personal trainer so I could get a kick in the rear and lose the baby weight.  Things are going well, I am losing weight...and then, I start having morning sickness.  I can't stand to look at food - and I am gaining weight...you, guessed it, blessed with Baby No. 3!!! 
This time we did find out what we were having.  Ysabella was so excited for her baby sister - she was thinking about names, making plans for their play time, praying for her little sister...I could not imagine the disappointment if it was a girl.  I also did not want her to be angry with God, so when the magic day came, we said, tell us...and it the answer was BOY! After a little time, Ysabella got used to the idea and we started thinking about boy names.  Ysabella wanted Ryan after one of her favorite movie characters.  Bruss wanted William after one of his favorite uncles.  Neither was budging and it was getting contentious at the dinner table.  Mommy saved the day by suggesting a compromise "B" from Bill and all of "Ryan" and we came up with Bryan. So, Bryan had his first name.  
Once we settled on the name, we started using it when we were talking about "the baby".  He is the first pregnancy we had that we got to go to the hospital calling the baby by name...or so I thought. We found out he was breech in early July, you can see our post on
How we turned our breech baby
for that side-story.  
I started having mucous-y secretions the week before he was born, so our summer plans in Payson changed.  We came home early because I was thinking 26 hours (1st) - 14 hours (2nd) - this was bound to be a 5-8 hour birth, right?  And I didn't want one of those hours to be Bruss and I driving down the hill with two kids and two dogs in tow. 
Well, my water broke at 9:30 pm on Tuesday, July 28th.  My brother Eduardo who was staying with us to help with the kiddos.  He had been here since early July to help, and it was the one night he went out with his friends.  We had kicked him out since he had been so attentive to us he wasn't going out with his friends.  Figures, right?  So we called Tia Gloria to come over and spend the night in case things progressed as I was hoping they would.   
An hour goes by - leaking and no contractions.  We had learned enough from our first two labors to know that my body likes to shift gears slowly, so our best bet was to go to bed.  I called our doula - a new one to us called Jenny - to let her know my water broke, we were going to bed, and we would call her in the morning, or sooner if things progressed faster than we thought. 
Off to bed - Eduardo gets home - excited to see that we are in labor!  He and Tia Gloria go to bed, too - ready to tell the kids that we are gone in the morning.  My contractions don't get any stronger because I am able to sleep through the night.  
I remember waking up in the morning and realizing that I was probably not going to have an eight hour labor since there were no strong contractions yet.  No wake up in the middle of the night - which means contractions are easy.  I am beginning to realize I am not going to have a five hour labor when I wake up to use the bathroom at two am - and I go back to bed to continue reserving energy. 
At 6:30 am, we called Jenny.  The plan was to start walking and see if we could get a regular pattern established.  It worked!!  We were five-six minutes apart, lasting about 45 seconds... So, I decide to take a shower before we go to the hospital - because my legs needed shaving - dumb, Dumb, DUMB!  dumb - really?  Dumb - I was by myself.  DUMB - sitting on a rickety stool? Bruss left me alone - he will feel bad about that for a long time, and he is good about telling our students never to leave their partners alone once they start labor.  
Well, that stool broke in the shower and I fell to the floor.  Ysabella must have heard something, because she comes running in to see if I am ok, and then runs to the kitchen and announces, "Mom just broke the stool into a ba-zillion pieces!) 
So, Bruss comes running - our plans to labor at home until our contractions were four minutes apart are gone.  We call Jenny to tell her the change and off we rush to the hospital.  I think my legs were almost done being shaved at this point, so I am sure I finished the last two strokes and got out of the shower to towel off, dress and drive. 
By the time we finally get there and are in triage, it is around 9:00 am on Wednesday morning.  I am calmer - Bryan was okay when we got there - his heart tones sounded good.  In triage, they read our birth plan,  they confirmed that my water was broken and tried to start pitocin.  We denied the pitocin but made the nurse feel better by telling her I was Strep B positive and she could stick me with other stuff. 
So the day continues.  We are happy to see our OB from our first two children is on call Wednesday.  We had never drawn her when she was our primary in the practice (and we lived in Ahwatukee), so it was a treat.  We made some comments on how she would finally get to catch one of our babies.  She hadn't heard we were pregnant (we had moved to Chandler and switched to the local office), so she was happy to catch one of our babies, too. 
It becomes apparent that labor is going to be slow in starting up again.  We had made some progress in the afternoon, only to have it taper off by dinnertime.  I start to get discouraged.  We hear that my mom has landed in Phoenix from Chicago, so she is going to relieve my aunt and go help Eduardo with the kiddos.  We talk to the kiddos.  Ysabella, ever sweet, says, "I guess God didn't want me to meet Bryan today - that's okay.  I can keep waiting."  Sweet, sweet, sweet! We decide to ask for a breast pump.  
Nipple stimulation had helped get Brussito's birth going - maybe it would help again - walking around the hospital all day hadn't done the trick.  The nurse says that we can't have it since there is no hospital protocol for it.  At 5:00 am, Dr. Ragaini comes in and asks, how did the breast pump work?  I have never had anyone try that before and I am curious to know how it works - I was hoping you would be our guinea pigs.  *GASP*  I try not to lose it in front of her.  
Once she leaves, I lose it.  I am angry that a nurse decided to give us some BS line because she didn't want to get in trouble.  Bruss and I think about Pitocin because I want to meet our baby today.  I figure between our breast pump and a little Pitocin, we are going to meet our baby. Bruss dutifully goes home and gets our breast pump and "falls into the shower" - I was so upset since I felt stinky after being in the hospital for 24+ hours.  He gets to visit with the kiddos who are very happy to see him.  
He comes back and agree that it's time for Jenny to go home and shower and see her daughter off to school.  SO the breast pump has little effect, and they start the Pitocin. We also make a call to our friend Andrea, our Bradley teacher for Bruss' birth.  Andrea wants to come - we say yes!!  She was the "Hail Mary pass" we needed - fresh energy, a good person for Jenny to work with - they were my red-headed power pack! 
We now see our second doctor - Dr. Ragaini's shift was over and Dr. Villa was on call.  He checks - mom and baby are doing okay - he is fine with letting us labor some more because this is our third baby and by the grace of God, he is not concerned that our water has been broken for 24+ hours.  I mention this because some caregivers-hospitals consider this a medical liability and insist that people with a broken bag of waters for 24 hours must have a c-section. 
We have a new nurse at 7:00 am, too.  She keeps coming to check on our progress - and can't believe that I can still handle the Pitocin without an epidural.  Next hour - she ups the dosage of "Pit" again.  And so on and so forth every hour with no effect.  Now she is wondering if I am human.  "This much Pitocin usually works on mother's - they would have been asking for the epidural a long time ago" she says.  Now, it had worked to a degree, the contractions were getting closer and stronger, just not at the pace the nurse expected for the dose of Pitocin I am receiving. 
Jenny and Andrea go get lunch.  At around noon, Dr. Villa comes in and sees me playing with my phone, trying to find tango music to play for Bryan to see if we can get him motivated.  He takes one look at me and says in his nice/sarcastic way," You better get serious if you are going to have that baby today - you aren't even close yet " 
The doulas come back with some suggestions - castor oil, walk some more, go home.  I just want to be alone with Bruss, so they excuse themselves.  Bruss gives me the pep talk of my life.  We cry, we pray.  We decide to follow the course we are on - active labor with Pitocin and a new confidence that God's will be done and that we are all in His divine protection. 
At around 2:00 pm, I get a whisper in my ear.  Literally.  Chills up my spine and everything.  The voice says, "Victor" in Spanish.  I am amazed when I realize that this is supposed to be Bryan's middle name.  I ask Bruss," What do you think of Bryan Victor?  He will be victorious over this birth when he comes out - I think it works!"  Bruss agrees with me, says that's okay if that's what I want.  
BAM!  I have the first real, take your breath away contraction. I use several four letter words, tell Bryan that he could have indicated that he wanted his full name several hours ago and then get ready to get down to the business of laboring.  I ask the nurse if she will take the Pitocin off now since I know I am not going to need it anymore.  She refuses because she doesn't want us to back track...little did she know. 
I can look now and see that naming him, giving him a full name, was the point that I accepted him.  I accepted that the pregnancy was not an accident.  I accepted our baby and surrendered to his birth.  The emotional block I had set up that was literally slowing my labor was gone.
Labor starts in earnest. Sometime in the afternoon, my mom stops by to pray with us.  I chant through contractions, squat between them to encourage baby to move down.  Jenny leaves to see her daughter again after school and to have dinner with her family.  Bruss and Andrea are a great team.  Brett, Andrea's husband brings them dinner.  I don't want to eat, just work at meeting our baby. 
Thank goodness I had kept working out with the trainer throughout the pregnancy and slept during labor.  I am feeling strong.  I am in tune with my body.  When dinner break is over, I direct Bruss, Andrea and Jenny with ways they can help me.  
Then I stop wanting to talk - and Bruss takes over. All I want to do is squat on the floor.  The nurse takes a good look at me and realizes that she better get the doctor.  Somehow they get me on the hospital bed and Bryan is already crowning - he was delivered in what I remember to be about three pushes.  
We find out when his head emerges that his cord is wrapped around his neck - another blessing that he had a slow and steady descent. Bryan was born at 6:57 pm on Thursday, July 30th.  Thank goodness he was two weeks "early" - he was already 9 pounds, 3 ounces and 21 inches long. In the end, it was five hours from the time I got "the whisper" to the time Bryan was born.  God proves once again that he has a sense of humor.
Disclaimer:  
The material included on this site is for informational purposes only.
It is not intended nor implied to be a substitute for professional medical advice. The reader should always consult her or his healthcare provider to determine the appropriateness of the information for their own situation.  Krystyna and Bruss Bowman and Bowman House, LLC accept no liability for the content of this site, or for the consequences of any actions taken on the basis of the information provided.  
This blog contains information about our classes available in Chandler, AZ and Payson, AZ and is not the official website of The Bradley Method®. The views contained on this blog do not necessarily reflect those of The Bradley Method® or the American Academy of Husband-Coached Childbirth®. 
/