Shopping Cart
Your Cart is Empty
There was an error with PayPal
Click here to try again
Thank you for your business!
You should be receiving an order confirmation from Paypal shortly.
Exit Shopping Cart
...celebrating every swee​t pea their birth
"In Their Own Words" is a blog series we share to bring you "real life" experiences from other mothers and their families.  Would you like to share your story? Please email me at [email protected] to get started.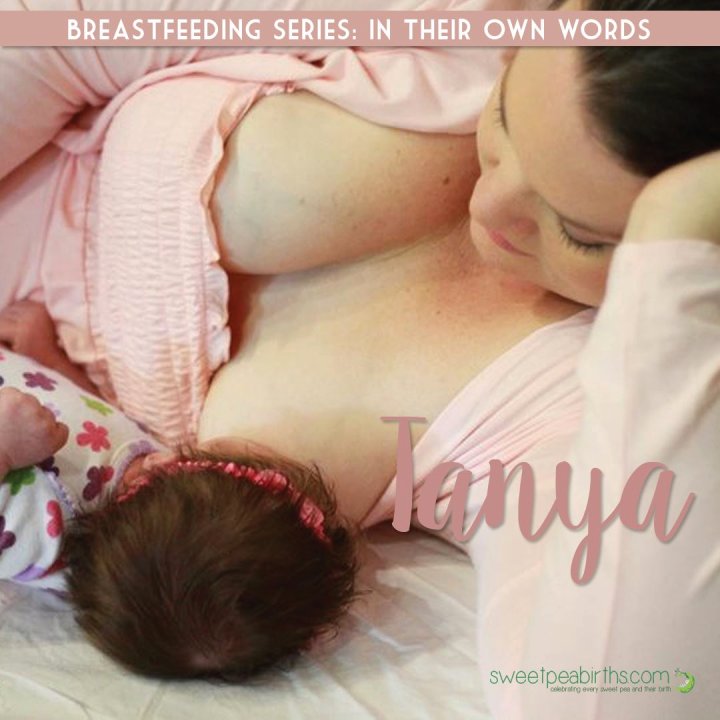 .
As a mother to two girls I feel even more of a responsibility to normalize breastfeeding. My amazing mother did that for me and I am forever grateful. I grew up knowing that breastfeeding was a wonderful way to nourish and bond with your baby. 
From the moment I knew I wanted to be a mom, I knew I would breastfeed. So imagine my surprise when I have my first daughter and suddenly I felt an overwhelming embarrassment to nurse in public…WITH A NURSING COVER even. 
There was many a time I went to nurse her in my car or even nursed her in a store bathroom (not my finest hour)!!! To this day I am not even sure where this feeling came from because I was never the victim of shaming from another person while breastfeeding. I imagine it all comes from society's perception of breastfeeding. 
Thankfully, I had joined Mercy Gilbert's breastfeeding group and slowly my embarrassment began to turn into pride. By the time I finished Krystyna and Bruss' Bradley Class in the Spring of 2013, I felt like a superhero of sorts for all the amazing benefits I had provided for my daughter and was going to give my new baby.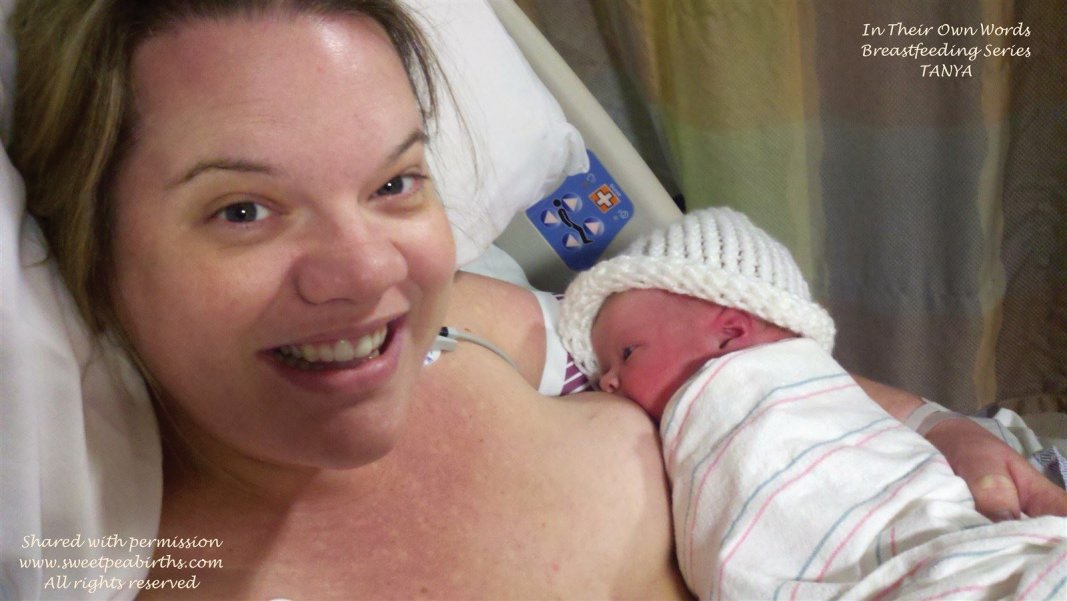 I went from not wanting anyone to see me breastfeed with my first daughter (the only picture I have is from the hospital), to embracing the wonderful bond breastfeeding brings and doing so in pictures.
Photo shoot for social media

Photo by Erin Rudd Photography; Set at Modern Mommy Boutique
Photo shoot for social media

Photo by Erin Rudd Photography; Styling by Modern Mommy Boutique
| | |
| --- | --- |
| | Family time |
Family time

2-year-old T nursing her baby Cinderella while I nurse baby K; Photo by Knit Together Photography
Tandem nursing

Nursing K at 3 years and C at 1 year
Extended breastfeeding

My current nursling, baby C – almost 15 months
Today I have been breastfeeding or pregnant (or breastfeeding while pregnant) for 5 ½ years. My greatest accomplishment so far is seeing my daughters "nurse" their babies. It shows me that I have been that role model for them to show them that breastfeeding is normal and beautiful and even difficult at times. 
When my 5-year-old daughter tells me how she needs to nurse her 2-year-old doll or my 3-year-old daughter says "I nurse my baby, mama!" that is simply music to my ears. I started out my nursing journey hoping I could make it to one year and hoping I wouldn't offend anybody if I had to nurse in public. 
Now, I have proudly nursed one child to 22 months, another to 3 years and am currently nursing my almost 15-month old son until our nursing journey comes to an end. Furthermore, I nurse in public wherever I need to, sometimes with a cover, sometimes without; and sometimes while baby-wearing. 
My hope is that I not only provide my daughters and son with a positive view of breastfeeding, but also inspire a new mom to feel like she is a superhero of sorts when breastfeeding; because it is hard, it is exhausting, it is amazing, it is powerful, it is rewarding, it is blissful, it is depressing, it is courageous, it is painful, it is empowering, but most importantly, it requires a village in order to be successful. 
Whether it be family members (I am so lucky that my parents and in-laws where both a tremendous help), a group or class (both life savers for me), a friend, relative, doctor….it takes a village to make breastfeeding successful. And I am forever grateful for the confidence my village gave me.
Thank you to Tanya for sharing her breastfeeding journey today <3 I hope it has touched you and inspired you in some way, and that you will take heart and courage in your own breastfeeding journey.
UPCOMING EVENTS
Phoenix La Leche League: Live, Latch, Love
As part of the LLL area conference
August 26th, 5-7 PM
Embassy Suites Biltmore
La Leche League Conference
August 26-28, 2016
Embassy Suites Biltmore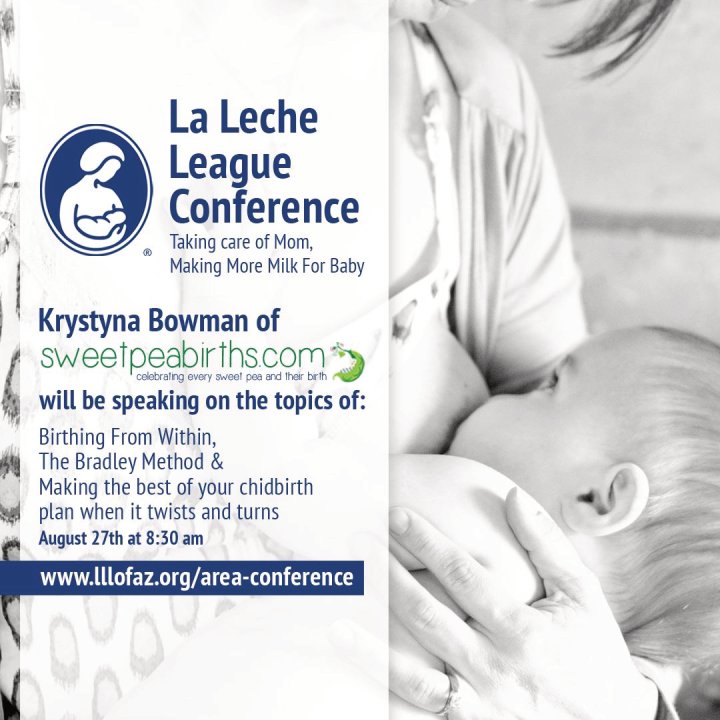 Disclaimer: 
The material included in this video is for informational purposes only. It is not intended nor implied to be a substitute for professional medical advice. The viewer should always consult her or his healthcare provider to determine the appropriateness of the information for their own situation.  Krystyna and Bruss Bowman and Bowman House, LLC accept no liability for the content of this site, or for the consequences of any actions taken on the basis of the information provided.  This blog and video contain information about our classes available in Chandler, AZ and Payson, AZ and is not the official website of The Bradley Method®. The views contained in this video and on our blog do not necessarily reflect those of The Bradley Method® or the American Academy of Husband-Coached Childbirth®.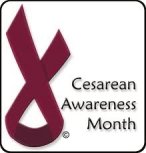 I open today's post with the reminder that April is Cesarean Awareness Month. The World Health Organization and evidence-based practice only supports a cesarean rate of 15% or less.
While a cesarean birth can be life saving and necessary, and we are so grateful for the technology when our students need this intervention, we encourage you to know the difference between a variation and complication. Is Mom okay? Is Baby okay? If yes to both questions, asking for time can spare both Mom and Baby from an "unnecesarean". 
The current cesarean rate in the US is around 32-33%, so our wish at Sweet Pea Births is that by raising awareness, only the necessary cesareans are performed, and that over time we see our national cesarean rate back down to at or under 15%.
If a VBAC is not an option you want to explore, I encourage you to explore the ideas and additional readings
HERE
to learn more about a family-centered cesarean that may be a gentler experience for both mother and baby.  With time and planning with your care provider, these are possible and a beautiful option for families that want and/or need a repeat cesarean.
On to the topic:  Where do you begin if you want to plan for a Vaginal Birth After Cesarean?  
These notes are from an ICAN meeting presented by ICAN of Phoenix chapter leaders Stephanie Stanley and Jessica Franks on January 23, 2013, hence they get the author by-line on this one.  Thank you, ladies, for your constant support of the cesarean community in the Phoenix area.  Here are the steps that Stephanie and Jessica identified in hindsight of their VBAC journeys.
Step 1:  Find a supportive care provider
Your options for finding a supportive care provider in Arizona include an obstetrician in a hospital setting, a Certified Nurse-Midwife in a hospital setting, and Naturopathic Doctor who also holds a Certified Professional Midwife license in a home setting.  In addition, you an interview at Women's Birth and Wellness Center in Mesa, Arizona, to see if you are a candidate for a VBAC at their birth center.  If you are in the Phoenix area, you can check the ICAN Phoenix provider list
HERE
to see which care providers have been supportive as per first-hand experience from VBAC mothers.
Step 2: How do I know if someone is truly supportive?
The only way to really know if a care provider is going to go along with your choice for a trial of labor that you hope is going to lead to a vaginal birth is the interview them.  Schedule an appointment with them and meet them face-to-face.  Here are some questions you can ask – you want to keep them open-ended so that you hear their spontaneous answer.
How do you feel about letting a VBAC mom go to forty-two (42) weeks gestation?
How do you feel about natural birth?
What are specific protocols and what is the timeline you follow with a VBAC mother?
Which pushing position do you support when a mom is attempting a VBAC?
How do you feel about doulas in the labor and delivery space?
What are my options if I should need a repeat cesarean?
  It is important to get out of the mindset that the obstetrician or care provider as the authority over you.  You are the consumer.  You are hiring a person to care for you and your baby.  A big red flag warning is the statement, "Well, we'll deal with that when we come to that."  That usually means that, "When we get there, we are doing it my way," so consider it a sign that it may be time to move on to the next person on your list.

Step 3: Be Healthy, Starting Now
Your nutrition is vital to your health, your pregnancy, your baby and your birth.  Maintain a healthy diet and exercise on a regular basis.
Krystyna's note:  A comprehensive childbirth education class, like The Bradley Method®, prepares mothers over the course of the twelve week series to eat well to build a strong body and a strong baby, and we have a pregnancy exercise program that builds stamina as well as the three major muscle groups that support pregnancy and labor: Back, Belly, and Bottom.

Step 4: Mental Health
Your mental health plays a significant role in your pregnancy and birth.
A childbirth preparation course can educate you on the course of labor so that there are *less* surprises – all labors have an unknown factor and you can't be "completely" prepared.
Work through any fears you had going into your last birth, or that have arisen as a result of your previous birth.
Strive to reduce stress and tension in your daily life.
Surround yourself with supportive, positive, and helpful people.
Be honest with yourself and with your partner – you need to address how both of you are feeling in regards to your past birth and the preparations for a VBAC.
Identify what your needs are, and what needs to be addressed.  Do the same for your partner.
Evaluate your mindset: are you going to go along with what your doctor tells you to do, or are you going to educate yourselves as a team so that you can make informed decisions?


Step 5: Take A Childbirth Education Class
There are several options for birthing families these days.  Here are some of the classes mentioned in the meeting:
Birthing From Within
The Bradley Method®
Hypnobirthing: might work better if you have a yoga background
Hypnobabies: some consider it a more "user-friendly" version of Hypnobirthing
Private Comprehensive Class taught by a doula or independent childbirth educator

Krystyna's Note:  The Bradley Method® is fabulous as a comprehensive preparation course. You can click HERE to see what is taught through the  course of the 12-week series.  However, we do not do anything in-depth to address any past birth trauma or fears that you may be bringing to the birth space.  If you are interested in The Bradley Method®, please contact me to discuss some additional resources I recommend for VBAC couples enrolled in our course.


Step 6:  Plan To Hire A Doula
Doulas are an essential part of your birth plan.  A doula is a woman whose only role is to support a family through their labor, birth and the choices they want for their birth.  They may offer ideas for labor positions, moral support and hands-on help, among other things.  Typically people hire their doula between 24-30 weeks.  There is no "right time" to hire a doula, so even if you are earlier or later than this window, you can make phone calls and find the right person to support you and your partner through your birth experience.  Some insurance companies cover the doula fee, so call them and ask!

Step 7:  Get Family Support
The support of the people closet in regards to your decision to VBAC is very important. 
Educate your family – invite them to come along to a cesarean support group meeting, such as ICAN.
Honestly express why this is important and what led you to this decision.
Understand that if something or someone is not helpful, supportive or positive, then it or they do not need to be a part of your birth.

Krystyna's Note: My favorite line of conversation I have heard at an ICAN meeting, and that I know share with our students in regards to birth choices is this: 
"I have taken the time to educate myself and make the right choice for our family.  Do you really think that I would make a choice to intentionally harm myself, or our child?  If we cannot come to an understanding, or at least agree to disagree, this topic is off the table and no longer up for discussion."

Step 8: Educate Yourself
Knowing the facts about VBAC will give you more confidence in your decision, as well as prepare you to educate those who may question the safety of your decision.
Read, read, read.
Read positive VBAC birth stories
Talk with your care provider – know their VBAC numbers
Ask questions and research the information you are finding

 Step 9:  From a Birth Plan
A birth plan is a great way to organize and prepare your goals.  It is a tool to help you articulate the vision you have for this birth.  Birth plans are typically written around 30 weeks, but there is no "right time" to write a birth plan.
Write your VBAC plan
Consider writing your cesarean birth plan
Talk with your care provider about your birth plan.  If your care provider is not on board, talk with them to explore if there is a way to make it workable.  What are your absolutes, and are your communicating them effectively?
If you are absolutely confident that other care providers have supported the choices you are making, then it may be time to interview other care providers.


Step 10:  Breathe
It will be okay!  Your body knows how to have babies.  In the swirl of activity, remind yourself to relax and enjoy your pregnancy! 
 
Krystyna's Note:  However this birth is going to go, your body is still in the midst of the miracle of creating an entirely new human being over the course of the pregnancy.  You are an amazing, creative goddess – enjoy the glow and revel in your growing baby bump!

 
Are you planning/have you had a VBAC?  What is/was been important to you?
Please leave us a comment - it will be moderated and posted. 
*I think* that the amount of traffic you so generously generate has led to a lot of spam posting.  In an effort to keep the spam to a minimum, I am taking the time to moderate comments now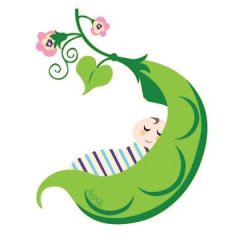 LINK LIST
Family-centered Cesarean
http://blog.ican-online.org/2012/04/14/the-family-centered-cesarean/
ICAN of Phoenix Provider List
http://icanofphoenix.weebly.com/valley-resources.html    
Bradley Method Course Outline
http://www.bradleybirth.com/krystynabowman?Page=5
Disclaimer: 
The material included on this site is for informational purposes only.
It is not intended nor implied to be a substitute for professional medical advice. The reader should always consult her or his healthcare provider to determine the appropriateness of the information for their own situation.  Krystyna and Bruss Bowman and Bowman House, LLC accept no liability for the content of this site, or for the consequences of any actions taken on the basis of the information provided.  This blog contains information about our classes available in Chandler, AZ and Payson, AZ and is not the official website of The Bradley Method®. The views contained on this blog do not necessarily reflect those of The Bradley Method® or the American Academy of Husband-Coached Childbirth®.

We have had parents take a Bradley Method® class series with baby number two (or three) when they had never taken a series with previous children.  The question is: is there value to taking a class series when you are pregnant with other children, when you
have already taken classes with another pregnancy?
I think that depends on the individual couple.  We made the choice to take a second complete class series because we only took 9 of the 12 classes in our first series.  Bruss also traveled; while I attended 9 of those classes, he only came to five or six of those.
We also ended up taking classes with a different teacher.  We were apprehensive at first – who likes change?  It turned out to be a great thing.  Our new teacher offered a different perspective on the same material, and we got to make new friends as well.
Here are the benefits we saw of taking a second series:
It was time to honor our new baby.  It's easy to get caught up in all the "stuff" with your first-born.  For most of us pregnant with number two, baby one is already active and engaged in the world.  They require your time and your energy for the better part of your day.  Taking the time to prepare for our second child's birth was time we spent enjoying the pregnancy without our older child.  It was just baby and us again during class time.
It was our weekly "date night".  That adorable toddler?  As sweet as she was, our conversations revolved around answering all her inquisitive questions.  Not a bad thing at all!  However, our drive time going to class was spent connecting with each other as a couple.  Sometimes we were even able to sneak in a little snack stop before class if we got it together and dropped her off at our sitter's house early enough.
It was the beginning of sibling preparation.  In retrospect, it prepared our daughter to spend time away from mom and dad and still feel valued.  My aunt took care of her while we were at class.  This same aunt is the one we planned to come stay with her until my mom flew in from Chicago.  This time with other adults allowed Ysabella to do something fun without us – she knew it was possible.  She learned to do things without mommy.  Later, after baby arrived, she continued to enjoy doing special things without me, like going out to get breakfast with Daddy while Mommy and baby slept.  She loved this time without me, and she made a decent transition to being an only child to being the big sister.
The material was new again.  First time parents have no idea what to expect from labor and birth.  A mom has no clue what contractions feel like.  A coach has no idea how (s)he will react when they see their partner in labor, and there is nothing they can do to fix it – all they can do is support.  The couple does not know how long their labor will be.  They do not know what their normal gestation is:  is MomBaby an early bird, on time, or a late bloomer?  So many unknowns! 
Going back to class, the material made sense in a different way.  We knew without a doubt that we had to be serious about doing the exercise assignments so that I would have energy at the end of a long birth (back then, Ysabella's 26 hour labor was "long" to us – haha!)  I wanted to go for the accountability of tracking nutrition and doing the homework assignments.  It was also interesting to learn from the questions our new classmates asked – in that sense, it made it a completely different class.
For Bruss, he was hearing it for the first time, and classes 10-12 were new for us, too.  I also found we paid more attention to the different positions to use in labor and during the pushing phase.  Whether it was new material or a different presentation of the material, it really stuck this time and we made good use of the information in our second labor.
We knew what we wanted to change.  We could look back on our first labor and learn the lessons.  We knew what worked for us, and we knew what we wanted to do differently.  Knowing what we wanted to improve on helped us pay attention in class, even though the syllabus, the workbook and the movies were the same.  The desire to have a different birth, one without the use of Pitocin, helped us focus on the things we wanted to do better.  The classes were a positive step in having the Pitocin-free birth that we were preparing for and wanted to achieve.
I am looking forward to teaching our first The Bradley™ "Next" series to our alumni students that are pregnant with their second babies.  We also have a couple joining us who took classes from another teacher and is new to our area.  Since we have the unique opportunity to form a class just for second-time parents, we are also going to spend some class time on sibling preparation.  It will be fun for these families to prepare for their next child together, and for all the big brothers and sisters to have other peers with new babies in the house.
Disclaimer: 

The material included on this site is for informational purposes only.
It is not intended nor implied to be a substitute for professional medical advice. The reader should always consult her or his healthcare provider to determine the appropriateness of the information for their own situation.  Krystyna and Bruss Bowman and Bowman House, LLC accept no liability for the content of this site, or for the consequences of any actions taken on the basis of the information provided.  This blog contains information about our classes available in Chandler, AZ and Payson, AZ and is not the official website of The Bradley Method®. The views contained on this blog do not necessarily reflect those of The Bradley Method® or the American Academy of Husband-Coached Childbirth®.




 


0

/