...celebrating every swee​t pea their birth
Postpartum Wellness Series
Welcome to our Postpartum Wellness Series.  Each week we will look at one area you can influence to help the days and weeks after you bring your baby home be just a little bit smoother. 
These early days with your sweet pea are the most precious – they will never be this small again. It is a good and worthy endeavor to make these first memories as well as they can be made for your family. My goal with this 8-week series is to offer some practical tips that you can employ without any extra purchases outside of your normal postpartum needs. Hopefully all that these tips will require is a little attention and a slight shift in perspective. It is my intention that you can find at least one small thing each week that will improve your postpartum experience.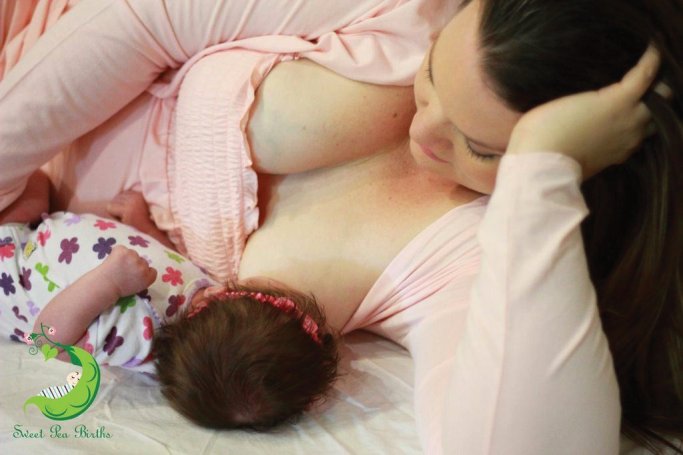 Week 1: Sleep
The ever-elusive sleep.  The "good" baby that sleeps. What if we shift that focus? How about this:  Good healthy babies wake up several times throughout the day and night to ensure their big people know they are there.  Good healthy babies demand attention to ensure they stay alive when they are the most vulnerable.  Waking is protective and desirable, so if your baby is not sleeping, then they are a GOOD baby!!
The favorite resource we share with our students is a series by Psychology Today that share the evidence about infants and what "normal" is for infants. 
HERE
(https://goo.gl/kzl64G) is a summary in case you don't want to click on the link:
"Infants whose primary source of energy is breastmilk will often wake frequently to nurse, something that is essential for the breastfeeding relationship to continue (Ball, 2009). However, regardless of feeding status, many infants wake regularly during the night (Weinraub, Bender, Friedman, Susman, Knoke, Bradley, et al., 2012).  Waking through the night is normal and biologically adaptive.  In fact, though it is often reported that sleep patterns consolidate in the second year, the pattern differs in breastfed children.  

 


Breastfeeding moms may wake more often, but report greater total sleep.  For example, in a study following breastfed children for 2 years, it was found that these children continued to wake frequently throughout the second year of life, a pattern more in line with cultures in which co-sleeping and full-term (aka "extended") breastfeeding are more common (Elias, Nicolson, Bora, & Johnston, 1986). "




Normal, Human Infant Sleep: Feeding Method and Development, Psychology Today, Feb 2013

 

Speaking of breastfed babies, their sleep patterns differ from formula-fed babies. If your friends are formula-feeding, you will be having different sleep experiences.
What are some practical tips to help you sleep when your baby is sleeping?
Here are some ideas for you to consider...
Set clear boundaries
Ideally, the MotherBaby should spend the first 1000 minutes together so that they can get to know each other and get breastfeeding established. Yes, really! Click
HERE
(http://ninobirth.org/nino-overview/) for the evidence.  Have you done the math yet? That's 16 hours and 40 minutes.  What do we do in our culture? As soon as the baby is born, people feel like it's time to come over and hold the baby.  Just say WAIT. It's not NO forever, it's just wait for now.
That continues to the time you have at home.  Visitors should be kept to a minimum. The more the mother is apart from her baby, the harder it is for both to get organized and do the work of adjusting to postpartum. If people come over, they come over with a purpose – to bring food or other supplies that you need, and then go home so that everyone with the new baby can rest and recover and find the new normal.
Wear a bathrobe
…Or go topless the first few days. The point is, you are recovering from birth.  This is not the time to learn how to entertain with a newborn.  If the people in your life haven't gotten the hint when you asked nicely for them to wait to visit, then the bathrobe (or your bare chest) sends a clear visual message that you are all about resting right now.
Avoid caffeine
This is a no-brainer…if you want to sleep, avoid stimulants. So where are the hidden places you might be getting caffeine without realizing it?  Not all teas are caffeine-free – be sure to read the labels.
HERE
(https://goo.gl/mCki2N) are some other foods to consider: decaf coffee, chocolate, ice cream and yogurt that have coffee or chocolate in them, protein bars, non-soda colas, candy bars and so called "fancy water".
Turn off the screens
Turn off your screens at least one hour before bed, and even two hours before you are planning to go to bed. Did you know that the light from the screens changes your brain chemistry and actually makes it harder to sleep?
"The consensus is that the blue light that LED screens give off can slow or halt the production of melatonin, the hormone that signals our brain that it's time for bed."




CNET, March 2016
Turn down the lights
Electricity is one of the worst things that happened to our sleep patterns. Change that by trying to mimic the light of sun rising and setting. Open your shades and curtains in the morning when the sun comes up, and start turning off lights around the house when the sun sets. This will help teach your baby their circadian rhythm.
Establish routines
The evidence shows that babies who are "sleep-trained" and babies whose parents do nothing in the sleep department are all sleeping the same way at six months.

The Wait-It-Out (WIO) Method
› WIO means not implementing any sleep training. At 6-month follow up, there were no significant differences in babies' sleep improvement between CIO group and WIO group. (Durham University Parent-Infant Sleep Lab)
So instead of fretting over a baby who is or isn't sleeping, think about what will work for your family in the long run.  What is something that you can do with this child, and with future children to let them know it's time for bed? 
Common elements of a bedtime routine are things story time, a rhyme like Teddy Bear (
https://goo.gl/EMh1uR)
, bath time, infant massage, bedtime songs. You can add in lavender at any point along the way…lavender soap for the bath, lavender massage oil or lotion after the bath, a lavender pillow or toy for bedtime, or lavender essential oil in a diffuser if you use one in your home.
Ask for help
Identify the people in your life who can respect your boundaries, and know how to make a good quick visit.  Some things that you might want to ask for help with in the immediate postpartum: housework, homemade meals, adult conversation when your partner goes back to work, someone to hold the baby so you can sleep for an hour, help with driving and/or running errands. Now with many grocery chains offering order pick-up, you can make your list, order and pay, and then arrange for someone to pick it up for you. 
If you have older children at home, maybe arrange for someone to run any errands with them so they get some special big kid attention, and maybe also someone who will keep them on their "regular" schedule so that their routine isn't thrown off. Also think about people who can respect your space and your needs and who would be happy to visit and entertain the older children so that you and baby can get special bonding time and your older children get to feel like the center of attention. Or maybe switch roles – someone to come hold the baby so that you can be the one giving the big kids dedicated time and attention.
We are in an era where many families are spread apart and a grandparent or aunt or uncle isn't available to help with any of this list.  Consider asking your friends.  Or is there someone in your faith community who is also in their childbearing years who you can connect with? When you identify that person or two who you would be comfortable inviting into your postpartum space, ask to trade help. They would help you during your postpartum, and you will return the help when they welcome their next Sweet Pea.
Baskets for the win
This tip is especially helpful if you have a two-story house – we had an upstairs basket and a downstairs basket that we reloaded every morning before Coach Bruss went to work.  Gather the most-used items that you need when you sit down to feed your baby so that you don't have to get up and find them, or have someone bring them to you.  This is what I kept in my basket: water, one-hand snacks that do not need to be refrigerated (bars, nut packs, fruit leather, etc.), diapers, wipes, change of clothes for the baby, burp cloths, bottom cream and nipple cream. 
I hope that out of these 8 tips, there is at least one that you can embrace whole-heartedly.  I invite you to jot down or type yourself a note of one small thing you can do to make that tip happen for you this postpartum. Try to start one journal page or virtual note that you can add to as we progress through this 8-week series for a better postpartum experience.
Coming up next week:
Nutrition
And check back for the rest of the series:
Exercise
Physical recovery
Social Support
Practical Support
Emotional Support
Medical Intervention
Disclaimer: 
The material included on this site is for informational purposes only.
It is not intended nor implied to be a substitute for professional medical advice. The reader should always consult her or his healthcare provider to determine the appropriateness of the information for their own situation.  Krystyna and Bruss Bowman and Bowman House, LLC accept no liability for the content of this site, or for the consequences of any actions taken on the basis of the information provided.  This blog contains information about our classes available in Chandler, AZ and Payson, AZ and is not the official website of The Bradley Method®. The views contained on this blog do not necessarily reflect those of The Bradley Method® or the American Academy of Husband-Coached Childbirth®.

Bradley Method® natural childbirth classes offered in Arizona: Chandler, Tempe, Ahwatukee, Gilbert, Mesa, Scottsdale
It is so tempting to an exhausted parent...putting their Sweet Pea in a crib and closing the door to let them cry it out so that they can all get some sleep.  We encourage our students to nurture instead of ignore their infant's cry in class, and in today's VLOG we share why we suggest our students find other options:
Here is the presentation we share in class:
For more reading on biological infant sleep patterns:
"Normal, Human Infant Sleep"  via
Links to explore:
Club Mom-Me Spring Family Fest: 
Saturday, June 7, 2014 at the Hyatt Regency Resort & Spa Huntington Beach
Club MomMe is a social, educational and wellness community for moms and moms-to-be.  They provide a place for women to meet each other, make friends, learn about pregnancy and motherhood, and share unique experiences together.  All attendees at each event receive a gift bag and a chance to win great giveaways like strollers, car seats, gear and more!  
They have been kind enough to gift a SPB reader with a Family Ticket to the event on June 7, 2014 - wow! Details on the contest are at the end of the post.
SPB is very excited to announce that we will be at the Club MomMe OC Spring Fest event.  In case you cannot attend in person, you can follow us on
Twitter
for live-tweets from the event, see views from the inside the event on 
Instagram
, and we will be sharing presenter notes in future blog posts.
Here is our virtual interview with Aubrye Foote, Vice President of Club MomMe Orange County, with your inside scoop on the event coming up this Saturday, June 7, 2014.
SPB: What's new at the Spring Family Fest?
​AF: This year we've added our Daddy Lounge with fun activities, a Style Lounge where you can see and shop for different clothing, bags, etc. and added some interactive areas for the kids.  Spring Fest truly is an event where you can learn about parenthood, explore products & gear, sample goodies during the event and in the *huge* gift bags you'll take home, and connect with not only experts but other famili​es as well.
SPB: Tell me more about the inspiration for the Daddy Lounge. It sounds amazing - are MomMe's and Babies welcome, too?
​AF: We wanted our Family Fests to be something every member of the family could enjoy and what better way for Dad to have a good time then to set him up with a fantastic microbrew (Beach City Brewery) and a taco bar! 
Of course MomMes and Babies are welcome to enjoy the Daddy Lounge. Besides, we're having Micro Kickboard races and diaper changing races that MomMes will just LOVE to watch and a craft where littles can decorate a tumbler for Daddy for Father's Day from Daddy & Company. 
SPB: What can a family expect to find, see and learn about?
​AF: At Spring Fest, families can listen to various speakers and panels such as Dr. Harvey Karp, ​Natural Parenting Panel, Entrepreneurship for Parents Panel, Healthy Child Healthy World's Understanding Labels workshop, Daddy Panel, and the Hot Baby & Toddler Products session.​ They'll be able to see and shop at exhibitors ranging from baby/toddler products & gear, clothing, skincare, ​food and more. 
We have an Activity Zone with lots of amazing activities for the little ones, a Pamper Lounge where you can enjoy a manicure, a hand massage and juice bar, a Daddy Lounge by Daddy & Company with a microbrew and races with prizes, a Style Lounge featuring gorgeous clothing & bags and last but not least the Lansinoh Lactation Lounge where MomMes can go to nurse or break away to feed & change their babies.
SPB: How can they get the most out of the event? Are there other breakout sessions besides the main speakers?
​AF: There's the main speakers/panels and as a part of each session parents get the opportunity to ask whatever questions they have! I encourage them to do so because these speakers are fabulous! In addition to those sessions, I would recommend that families take advantage of having the ability to see and test new products on the market, learn about what's available to them, visit with the local resources to make parenthood easier and even do some shopping to take these great products home. 
Not only that, but MomMes ... take some time in the Pamper Lounge and get a manicure or hand massage while Daddy and the little one are off kicking a soccer ball. 
SPB: Do you have any survival tips to share for families attending with toddlers and/or more mobile children?
​AF: The great part about Spring Fest is that we have 4 different craft areas, musicians that are performing for the kids, Super Soccer Stars soccer area, a face painter, balloon artist and Urban Sitters will be there to keep an eye on the little ones should MomMe and Daddy need some help. ​We wanted parents to be able to enjoy the event, but also have the kids enjoy it as well. That's why we set up so many activities in our Activity Zone to keep those "active" ones happy. They may not even want to leave!!
SPB: What are the ticketing levels?  Which do you feel is the best value?
AF: The levels that are still available are: 
Celeb New or Expectant MomMe/DadDe Ticket (1 adult)

Celeb New or Expectant Family Ticket (2 adults)

Celeb Toddler MomMe/DadDe Ticket (1 adult)

Celeb Toddler Family Ticket (2 adults)

VIP MomMe/DadDe Ticket (1 adult)

VIP Family Ticket (2 adults)

Family Ticket (2 adults)

MomMe/DadDe Ticket (1 adult)

Each ticket level receives an amazing amount of "swag" that they get to take home. The VIP level ticket has a gift bag worth over $500 and the Celeb ticket has almost $1,000 worth of items. With that, I'd have to say the Celeb ticket is the best value, but you can't go wrong with any of them!​
SPB: Long term, what is your vision for the Family Fest events?
​AF: Our biggest passion in what we do is being able to bring resources to parents that they may not have access to on their own. At Family Fest we are able to bring all of that together in one location. Currently we have our Spring Fest in Orange County and
Fall Fest
is Los Angeles, but our long term vision for our Family Fests is to be able to expand them into other areas in the US ​so that we can provide these fantastic speakers and brands to an even greater number of families. 
Thank you, Aubrye, for giving our readers the inside scoop on the event!  To learn more about the speakers and panels, please visit the event website HERE
http://clubmommeevents.com/
.
Ticket Giveaway Contest:
If you would like to win the Family Ticket which includes 2 Adults and one gift bag with a ton of product & goodies, please leave a comment below and tell me which is your *must see* session.  I will choose a winner on Wednesday, June 4, 2014 at noon.  The winner will be selected by
Random.org
 by assigning each comment a number in order of receipt and letting the Random Number Generator choose a winning number.  Please be sure to leave me your email address in the comment so that the Media MomMe can email you your Family Ticket.
Event Sessions:
Dr. Harvey Karp 
Author of "The Happiest Baby on the Block" & "The Happiest Toddler on the Block"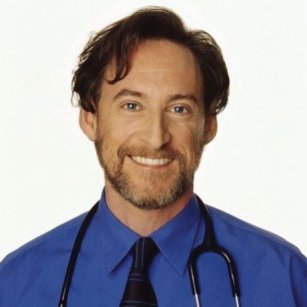 The technique is designed to recreate the essential elements of the experience of living in the womb. The first three months of life Karp calls the "fourth trimester". Karp believes there is a "calming reflex" that causes babies to instantly relax when they are given clues that they are safe inside the womb. There are five parts of the technique he calls the "five S's". Then comes the Toddler stage. Baby calming is great, but before you know it your tot will be 8 months old! That's the perfect time to start this clever approach to boost cooperation – build patience – and stop tantrums before they begin happening!
Entrepreneurship for Parents 
Want a career and balance parenthood? Looking to be a "mompreneur"?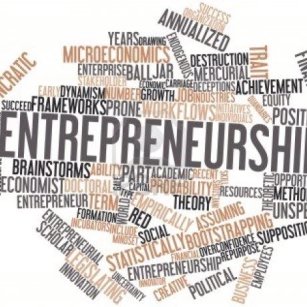 As moms we have always been savvy leaders, innovators, and jugglers who make executive management decisions on a daily, if not hourly basis. While we may have extensive professional training, the jobs available to us may not fit our needs, family demands, or fulfill our passions. The same, many times, goes for dads who are looking to have an active role in parenthood. For both, if we are going to spend time away from our families, it better be worth it!
With emerging trends in business, innovative new technology, social media, and the shifting cultural expectations about careers and work/life balance, presents the perfect opportunity for a new generation of entrepreneurs or "mompreneurs".
There is no roadmap for establishing a business or career that you're passionate about AND supports motherhood. You often have to create it yourself, which can be a daunting task.
Join us to be inspired, motivated and moved to become a Mompreneur yourself, and learn how our panelists started on their journey to becoming Mompreneurs!
Healthy Child Healthy World "Understanding Labels" Workshop
With Jill Ettinger & Alexandra Spunt
Healthy Child Healthy World is hosting its second annual Educational Workshop at Spring Fest, "Understanding Labels," to help the public navigate this increasingly ambiguous landscape. The event will welcome top experts and personalities in the consumer products and environmental health space to address label confusion and coach attendees on how to effectively read labels, what "red flags" to watch for, ingredients to question, and how to be a smarter, more conscious shopper. 
Natural Parenting
Want information and tips on Natural Parenting?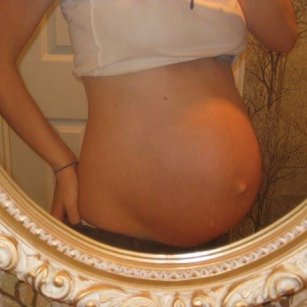 Natural parenting is based on a desire to live and parent responsively and
consciously. While families may define it differently, there are several principles that are widely agreed to be part of this lifestyle. These are ideals that natural parents tend to hold … even if we don't always live up to all of them. Attachment/Responsive Parenting, Breastfeeding, Ecological Responsibility, Holistic Health Practices, Natural Learning, Living a Healthy Lifestyle and more are areas these amazing speakers will cover.
Daddy Panel 
Did you ever want to hear tips, information and just the Truth from other Dads?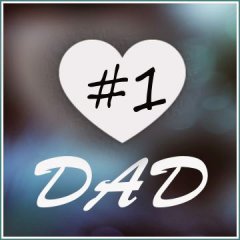 Then you'll love Club MomMe's Daddy Panel!! We will discuss the changes men experience as they become dads, how to meet other dad friends so you don't feel so lonely in your new role and have someone to vent to and get advice from. How to understand what your wife is going through during pregnancy and breastfeeding and supporting her. Learn how to change a diaper, swaddle and carry baby, without being told you are doing it wrong. And some other topics just for DadDes!
This is the Panel where Dads will become DadDes!
Hot Baby and Toddler Products  
Learn about the latest Baby & Toddler Products … and WIN them!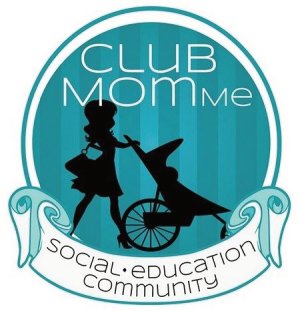 Club MomMe & Favored.by are bringing their ever-popular products events to Spring Fest! Join us as we share the NEWEST, COOLEST & HOTTEST Baby & Toddler Products on the market! From the latest stroller trends, toys, educational products, gear to make life easier as a parent, state-of-the-art technology, amazing innovations and more!
Check out the latest Baby & Toddler Products and Gear + WIN them! We GIVE AWAY almost all featured products at the end of the talk!!
Club MomMe gets the hottest NEW products and we are sharing them first with you! Find out what new products are worth checking out and will make your life easier
Please leave us a comment below and tell me your *must see* session for a chance to win a Family Ticket (2 adults plus gift bag) to the Club MomMe Spring Fest on Saturday, June 7, 2014.  Transportation and accommodation not included.
Disclaimer:
The material included on this site is for informational purposes only. It is not intended nor implied to be a substitute for professional medical advice. The reader should always consult her or his healthcare provider to determine the appropriateness of the information for their own situation. Krystyna and Bruss Bowman and Bowman House, LLC accept no liability for the content of this site, or for the consequences of any actions taken on the basis of the information provided.  This blog contains information about our classes available in Chandler, AZ and Payson, AZ and is not the official website of The Bradley Method®. The views contained on this blog do not necessarily reflect those of The Bradley Method® or the American Academy of Husband-Coached Childbirth®.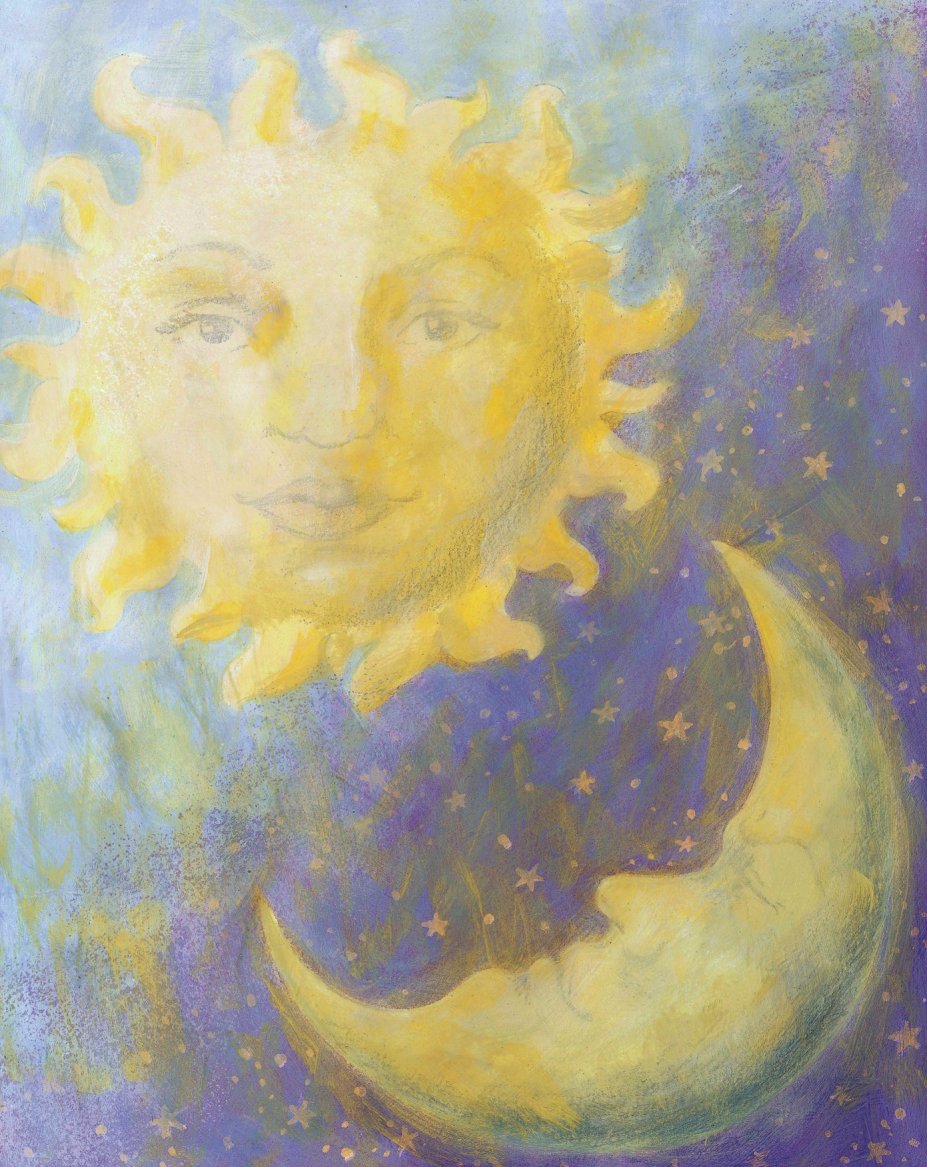 Every parent wonders when they are going to be able to sleep again.  It comes up on message boards everywhere:  When will I sleep again?  How do I train my baby to sleep?  Can't I just let them cry it out (CIO)?
If you know me, you probably already what my answer is…your baby was designed a certain way.  Their cry is a signal that something is wrong and your attention is required to attend to your child and build that confidence between you and them.  Your babies are not supposed to sleep through the night –
HERE
is my favorite blog post on that topic.  
Will you be tired?  YES.  Will you need to nap?  YES.  Does it make sense to have a routine in some families?  YES.  Each family needs to make the choice that is right for them.
Here are some sage words from Dr. Sears:
"Nightwaking has survival benefits. In the first few months, babies' needs are the highest, but their ability to communicate their needs is the lowest. Suppose a baby slept deeply most of the night. Some basic needs would go unfulfilled. Tiny babies have tiny tummies, and mother's milk is digested very rapidly. If a baby's stimulus for hunger could not easily arouse her, this would not be good for baby's survival. If baby's nose was stuffed and she could not breathe, or was cold and needed warmth, and her sleep state was so deep that she could not communicate her needs, her survival would be jeopardized. 




 One thing we have learned during our years in pediatrics is that babies do what they do because they're designed that way. In the case of infant sleep, research suggests that active sleep protects babies. Suppose your baby sleeps like an adult, meaning predominantly deep sleep. Sounds wonderful! For you, perhaps, but not for baby. Suppose baby had a need for warmth, food, or even unobstructed air, but because he was sleeping so deeply he couldn't arouse to recognize and act on these needs. Baby's well being could be threatened. It appears that babies come wired with sleep patterns that enable them to awaken in response to circumstances that threaten their well being. We believe, and research supports, that frequent stages of active (REM) sleep serve the best physiologic interest of babies during the early months, when their well being is most threatened."
To read the rest of the article, click HERE



I am not going to write anymore about sleep training today because you will see that there is already a lot of information out there from Dr. Sears and from some other mom-bloggers (see Link List below).

So if you are not going to subscribe to any of the sleep training methods, what can you do to help your child establish a healthy nighttime pattern?  I offer these ideas not because these are the methods to sleep train your child.  I offer them to get you thinking about the long term.  
Eventually, your child will outgrow the developmental need to wake at night.  You need to decide if it will be nice to already have a system in place to encourage them to get to bed easily, and stay in and fall asleep once they are in bed.   
IDEA #1
Set a bedtime that works for your family.  Here are the things to consider – what time does your little one start to act sleepy – rubbing their eyes, yawning, being silly, running around so that they stay awake…and if there is more than one child in your family, is there a collective bedtime or does everyone tire in shifts?  How much sleep do parents need?  What time does your family need to get going in the morning?  Once you know those numbers, start working backwards to figure out when you start to your bedtime routine.

IDEA #2
Make a routine that works for your family.  Include as many or as few of these components as works for you.  I found that when Bruss was traveling, a long, drawn out bedtime routine was a nice way to end the day by myself.  Now that we are all home together, we run around until we are exhausted and the parents fall into bed at night – the least tired one takes the shift with the Night Owl.
Snack – Dr. Sears recommends foods that are high in carbohydrates and calcium, and medium-to-low in protein.  You can also try foods that have tryptophan (helps the body make serotonin).  Here are some quick ideas: whole-grain cereal with milk, spinach omelette, turkey and cheese roll-ups.  Check the links list below for more sleep-friendly snack ideas.




Bath and Brush – water is a wonderful soothing tool.  It works just as well for children as it does for a laboring mother.  If your child likes to get rowdy in the bath, maybe you can do a timer for rowdy play, and then once the timer rings, clean up the toys, do some back floats to encourage all the muscles to relax and then do your cleaning/hygiene routine.  I read a neat idea as I was gathering thoughts for this post: you can dim the lights in the bathroom to start the winding down process.




Games

– Bedtime games?  Of course there is always time for another game.  Here is a fun excerpt from Parenting.com: 

Hide and Sleep

  "This one is appreciated by those as young as 2: Hide all your child's getting-ready-for-bed props throughout the house, but in the general direction of his bedroom. Hang pajamas on the coatrack (when he finds them, he has to put them on right there); hide his toothbrush and paste in the refrigerator (he then goes to the bathroom and uses them); place a favorite doll or stuffed animal under a table, and his book on the stairs. Once your child has made it to the last item, he'll have gotten ready for bed almost without knowing it."  For more ideas…you got it – check the link list or click

HERE

.




Books

– We have found that books that reinforce the bedtime routine are helpful. 

HERE

is my nighttime reading list.  What are your favorite bedtime books?  My favorites are "Pelly and Mr. Harrison Go To The Moon" and "Harold and the Purple Crayon".  I like these because there is a little journey, lots of whimsy, and children who are happily asleep at the end.  In the lovey-dovey genre, I like "Guess How Much I Love You" and "Love You Forever", two books that capture the eternal love of a parent and/or caregiver for a child.




Songs and Music – This list is very unique to each parent, even!  It's a fact that waltz music in ¾ time mimics the human heartbeat, so maybe think of ending your playlist with a couple of waltzes?  Besides the timeless Braham's Lullaby, there are songs like Moon River, Hushabye Mountain and although they are not waltzes, I like the messages in songs like "The Impossible Dream" and "Climb Every Mountain".  The songs I learned as a teenager to sing to my brothers and to the children I babysat were all Disney tunes: "Stay Awake" from Mary Poppins, "A Dream Is A Wish Your Heart Makes" from Cinderella, "Once Upon A Dream" from Sleeping Beauty, "One Song" from Snow White…If you like to sing, you can learn these lullabies and sing them at your child's bedside.  In the age of technology, even if you do not like or want to sing, you can create your own dreamtime playlist.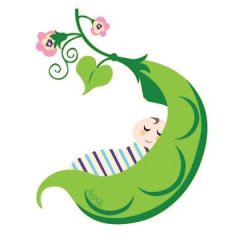 My last tip (or trick - depends how you look at it) is to mist each of the sleepers with some Lotus Wei "Inner Peace" and "Quiet Mind" flower essences.  You can read more about those products

HERE

.  I wish you all a good night and sweet dreams!

What do you and your family like to do at bedtime?

LINK LIST

Other GREAT blog posts in regards sleep training




Disclaimer: 
The material included on this site is for informational purposes only.
It is not intended nor implied to be a substitute for professional medical advice. The reader should always consult her or his healthcare provider to determine the appropriateness of the information for their own situation.  Krystyna and Bruss Bowman and Bowman House, LLC accept no liability for the content of this site, or for the consequences of any actions taken on the basis of the information provided.  This blog contains information about our classes available in Chandler, AZ and Payson, AZ and is not the official website of The Bradley Method®. The views contained on this blog do not necessarily reflect those of The Bradley Method® or the American Academy of Husband-Coached Childbirth®.



/