...celebrating every swee​t pea their birth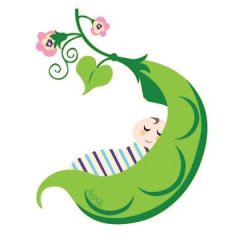 Hello and welcome to our First Internet Scavenger Hunt.  There are lots of alumni babies celebrating birthdays this month, hence our Birthday Theme.  This is our first one, so please bear with us if there are any "bumps" along the way ;)
We hope you enjoy the romp across the internet as you get to know all our social media platforms!  The first three readers to complete the scavenger hunt will win one of the following:
Earth Mama Angel Baby "A Little Something For Baby"
Sweet Pea Births Tote Bag
Nursing Cover
Rules:
Follow the clues, complete the tasks, and send in your answers to
[email protected]
 The winners will be determined according to accuracy and the time stamp on their email.  
We understand that not everyone participates in all social platforms.  If you do not have an account, you can send a text to 602-684-6567 to receive a text clue to help you complete the task for that social platform.  Maximum two clues per player.
Blog Clue:  
Check out our
Birthday Blog Post
.  Leave us a comment on the blog and tell me your favorite idea, or do you have one you would add? 
Write down the birthdates and gender of the babies from our February birth announcements.  
Find the birthday idea picture – what are the three letters featured in the Party Memento idea?  While you are here, can you "follow" us so we can return the follow?  
Google+
Clue:
Would you be kind enough to +1 our page?  It's lonely and would like some more love – thanks!  Anyone with a gmail account automatically has Google+ - look at the top left-hand corner of your email page.  If you do not have a gmail account and don't want to sign up for one, send me a text (602.684.6567) to let me know you are using this clue as one of your freebie text clues.  
Did you find our new blog posts Board?  You are good.  Check out our March "Doula of the Month", Dianne Hamre, who helps families have memorable Birth-Days.  When you send me your "hunt" email – tell me what your favorite SPB Pinterest board is, and why.  
Please tweet us @sweetpeabirths and hashtag #sweetpeabirths so that I can follow you! #scavengerhunt all done
LINK LIST
Blog Post
http://www.sweetpeabirths.com/blog/2013/01/29/5-Ideas-for-First-Birthdays.aspx
Facebook Page
https://www.facebook.com/SweetPeaBirths
Instagram 
http://instagram.com/sweetpeabirths
Google+ Page
https://plus.google.com/u/0/b/103895057626839861964/103895057626839861964/posts
Pinterest Boards
http://pinterest.com/sweetpeabirth/
Twitter 
https://twitter.com/sweetpeabirths
Disclaimer: 
The material included on this site is for informational purposes only.
It is not intended nor implied to be a substitute for professional medical advice. The reader should always consult her or his healthcare provider to determine the appropriateness of the information for their own situation.  Krystyna and Bruss Bowman and Bowman House, LLC accept no liability for the content of this site, or for the consequences of any actions taken on the basis of the information provided.  This blog contains information about our classes available in Chandler, AZ and Payson, AZ and is not the official website of The Bradley Method®. The views contained on this blog do not necessarily reflect those of The Bradley Method® or the American Academy of Husband-Coached Childbirth®.
/