...celebrating every swee​t pea their birth
I am so pleased to introduce our students and readers to Kimberly Flake in this month's Meet The Doula feature.  Kimberly has been a doula for a few of our students, all of whom have had great experiences with her.  I wanted to feature her in April, Cesarean Awareness Month, since she, herself, is a VBAC mama, and she specializes in VBAC support.
When was the first time you heard the word, "doula"?
The first time I heard the word doula was when I read about it just weeks before I sat in a class to become one.
How did you decide that becoming a doula was part of your journey?
A dear friend of mine and I walked the path together as we became doula sisters. Her road was short as she learned that she was there to heal from her cesarean births. I realized that the doula path was where I was truly meant to be. I had always considered becoming a midwife and this was my first step in the process. My first few births were amazing as I was a doula for a doula, attended the birth to a woman whose husband was not present, and my own sister-in-law. All three births were amazing natural births, where I learned, shared tears of joy and truly loved these special women as they came into their own strength of motherhood. I was incredibly privileged to share in the most intimate moments in a family's life. This was where I was meant to be without question.
Are you a birth and/or a postpartum doula?
I am a birth doula and monitrice.
How long have you been a doula?
11 wonderful years this month- April 2013.  As a doula, I apply my skill sets as a registered nurse, licensed massage therapist, and doula to support a family through their pregnancy and childbirth journey.  I specialize in VBAC support and natural childbirth.
What do you enjoy the most about being a doula?
There is a moment of complete joy as women and their partners realize their goal, give birth to their baby and experience a source of empowerment that she will carry with her for the rest of her life. This brief moment in time is without question the best thing about assisting couples through the process of pregnancy, labor and childbirth.
What is your philosophy when you go to a birth space?
Keep the birth space sacred so the birthing couple can have a bonding and positive birth experience.
How do you work with and involve the Coach?
Pregnancy, labor and childbirth are a shared experience between the woman and her coach. I work with the couple prenatally to learn what management tools for labor will be most effective for them as a couple or team. As she begins labor I act as an example of techniques to support the woman facilitating a positive experience for the coach to be present and supportive however he or she wants to be. I encourage coaches to remain in the role of support to the woman in front of her, so she can look into her partners eyes and be strengthened emotionally and physically by their bond.
What is the toughest situation you have ever dealt with? How did you handle it?
The most challenging situations have been those when a family experiences the loss of their baby. Each family is individual in how they need support, but I remain with them as their doula and sister. Helping them to cope and heal is a longer process than that of a living birth, and I spend many postpartum hours with them. I have had the honor of being asked to read a mother's remembrance of her lost son who she knew and held for only hours outside the womb. I read her words at his memorial service and will carry her sentiments with me forever.
What keeps you working as a doula?
My love for helping couples through the process of pregnancy, labor, birth, and postpartum.
What does your fee cover – how many visits or hours? Is there a different charge for a shorter labor or longer labor?
My fee is a package fee that includes the following and does not change with the length of a labor.
Prenatal appointments (at least two but as many as you need) 
1 hour prenatal massage 
Prenatal education for management of labor 
Assistance in developing birth plan if desired to have one
Labor and birth support (includes support at home in early labor and hospital) Use of labor pool at home
Breastfeeding support
Postpartum visit
Birth story
Do you offer any other services to your clients?
Placenta encapsulation for an extra fee.
Just for fun, what do you do when you are not doula-ing?
Currently I spend most of my not doula-ing time studying to become a certified nurse midwife, with my family, and watching my kids sports and activities. When I do have some spare time I love to read, take photographs, skydive and swim.
If you are interested in interviewing Kimberly to be your doula, here is her contact information:
Tel:  (480) 216-1837
Disclaimer: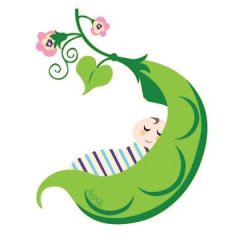 The material included on this site is for informational purposes only.
It is not intended nor implied to be a substitute for professional medical advice. The reader should always consult her or his healthcare provider to determine the appropriateness of the information for their own situation.  Krystyna and Bruss Bowman and Bowman House, LLC accept no liability for the content of this site, or for the consequences of any actions taken on the basis of the information provided.  This blog contains information about our classes available in Chandler, AZ and Payson, AZ and is not the official website of The Bradley Method®. The views contained on this blog do not necessarily reflect those of The Bradley Method® or the American Academy of Husband-Coached Childbirth®.
/