...celebrating every swee​t pea their birth
For today's video, I asked her to highlight her Top 5 picks for breastfeeding, and we ended up with a bonus in there.  It's a quick video (under 5 minutes)...also did a little picture gallery. 
Enjoy!
Lanolin Lanolin is the smelly pale-yellow natural oil found on sheep's wool. As a waste product in wool processing, it's also known as wool oil, wool wax, wool fat, or wool grease. It's a natural water repellant — the function of which, as it's not too hard to guess, is to waterproof the sheep. Lanolin also has anti-fungal and antibacterial properties that protect the sheep's skin from infection. Derived from the animal's oil glands, lanolin is a mixture of wool fat and 25-30% water. Wool fat is a mixture of many different chemical compounds, including cholesterol and the esters derived from 'fatty' acids containing 18 to 26 carbon atoms.
Lanolin is the oily secretion found in sheep wool...Those sheep are also very likely to have been dipped in insecticides on the farm. These pesticides can accumulate in fat tissue, which researchers worry could affect the breast milk of new mothers.
So between the carcinogen in the fats and the pesticides in the wool, research your lanolin-based nipple creams before you buy!  Or just go with something else, like the Motherlove cream that Talisha has on her Top 5 list.
More posts about Breastfeeding: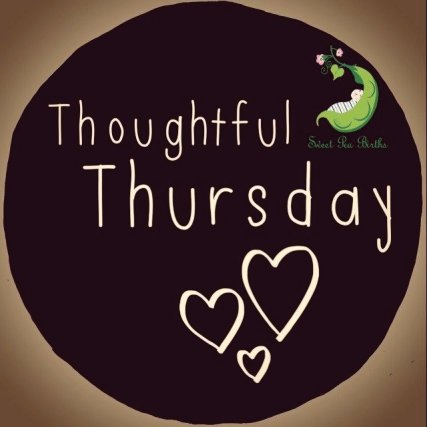 What does that mean?  Normalize Breastfeeding.
I ask a different question: when did it stop being normal?  Did you know that the first formula was not brought to the market until the 1860's?
While some babies were fed another animal's milk, for the most part that means that greater acceptability of anything other than breastmilk has only been an option for around 150 years.  How long is human history?  Depending on whom you talk to, maybe 7500 years, it could be as long as 200,000 years.  However you count it, it is still a
Very Long Time
. 
Think about that.  Breastmilk and breasts were the "normal".  For a much longer than it has not been "normal".  Humans survived through childbirth and breastfeeding without population problems long before the rise of the "modern era".
What is it about machines and galvanized steel that we find so appealing?  Why do we allow ourselves to buy into the idea that science is always better than our humanity?
Absolutely, yes, there are so many things to thank science for – the lifesaving treatments and medicines, to the realization of putting a man on the moon.  All those things are tremendous.
So are we.  Humans: we have the vision to imagine and create modern miracles.  Our bodies are just as incredible.  Without conscious or directed thought, our bodies have the parts to make a new life.  Cell division happens without help from us.  This miracle of life grows within us without any help other than to eat, drink and sleep well. 
Once this life is born, *most* of our bodies know how to make the nutrition to feed our child, or children in the case of multiples.  What happened before 1860 if a mother could not or did not want to nurse her child?  The child was probably fed by a wet nurse.  Here is another interesting fact: did you know that there used to be wet nurse schools?  In fact, here is a quote from the first century about choosing a wet nurse:
"Above all, see that the child's wet nurse speaks correctly.  The ideal, according to Chrysipus, would be that she be a philosopher…No doubt the most important point is that they should be of good character: but they should speak correctly as well."
~Quintilian

So while yes, it is time to normalize breastfeeding again, do so with pride.  You do not have to find a dark corner, or feed your baby in a hot car, or be relegated to a bathroom stall.  You are not the wet nurse – you are the mother. 

Breastfeeding makes people in Western cultures where we live uncomfortable.  It seems like 150 years of science has undone 7,300+ years of humanity.  I implore you: please nurse around other people, especially other children.  Even if they were not breastfed, seeing humans feeding humans is a great way to bring back breastfeeding as "the normal".  It is time to reclaim our humanity and let more mamas raise their children with all the benefits of the MotherBaby relationship.

Side note: I am not advocating "in-your-face" breastfeeding.  I don't deliberately go find a group of children and plop down in the middle of them to nurse.  What I am saying is that if your child is hungry, just respond appropriately wherever you happen to be.  Feeding is feeding is feeding.  Just do it.

  
You are making the perfect milk for your human baby.  You are sharing love every time you breastfeed.  You are imparting your speech, your thoughts, your beliefs; all that and more each time you take your child to your breast and spend time with them.
I am guilty of using my cell phone, working at the computer, reading a book when I breastfeed – because our nursling is still nursing A LOT.  I am trying to be more mindful of having at least two or three waking sessions when everything is put away.  Just our nursling and I, looking at each other, or singing to her, or I will read aloud to her. 
It is loving and important work to feed the next generation.  In my case, I know my time is running short since this is "baby" is now a toddler and I am not sure when she is going to wean.  Even more reason to step away from the computer to run off and see her now - have a great day!
What are your thoughts on normalizing breastfeeding? Please leave us a comment - it will be moderated and posted. 
Breastfeeding not going as planned and you need ideas for support, or other sources for human milk? Read
THIS
post for more ideas and links to support and milk resources.
Wondering what I wear when I NIP?
HERE
is a look at my favorites in my "Clothes to Mothers" guest post for The Breastfeeding Cafe Blog Carnival.
Disclaimer:
The material included on this site is for informational purposes only.
It is not intended nor implied to be a substitute for professional medical advice. The reader should always consult her or his healthcare provider to determine the appropriateness of the information for their own situation.  Krystyna and Bruss Bowman and Bowman House, LLC accept no liability for the content of this site, or for the consequences of any actions taken on the basis of the information provided.  This blog contains information about our classes available in Chandler, AZ and Payson, AZ and is not the official website of The Bradley Method®. The views contained on this blog do not necessarily reflect those of The Bradley Method® or the American Academy of Husband-Coached Childbirth®.
We are now enrolling for our 
Fall 2013 Series
September 6, 2013 to November 22, 2013
For more information or to register,
please call us at 602-684-6567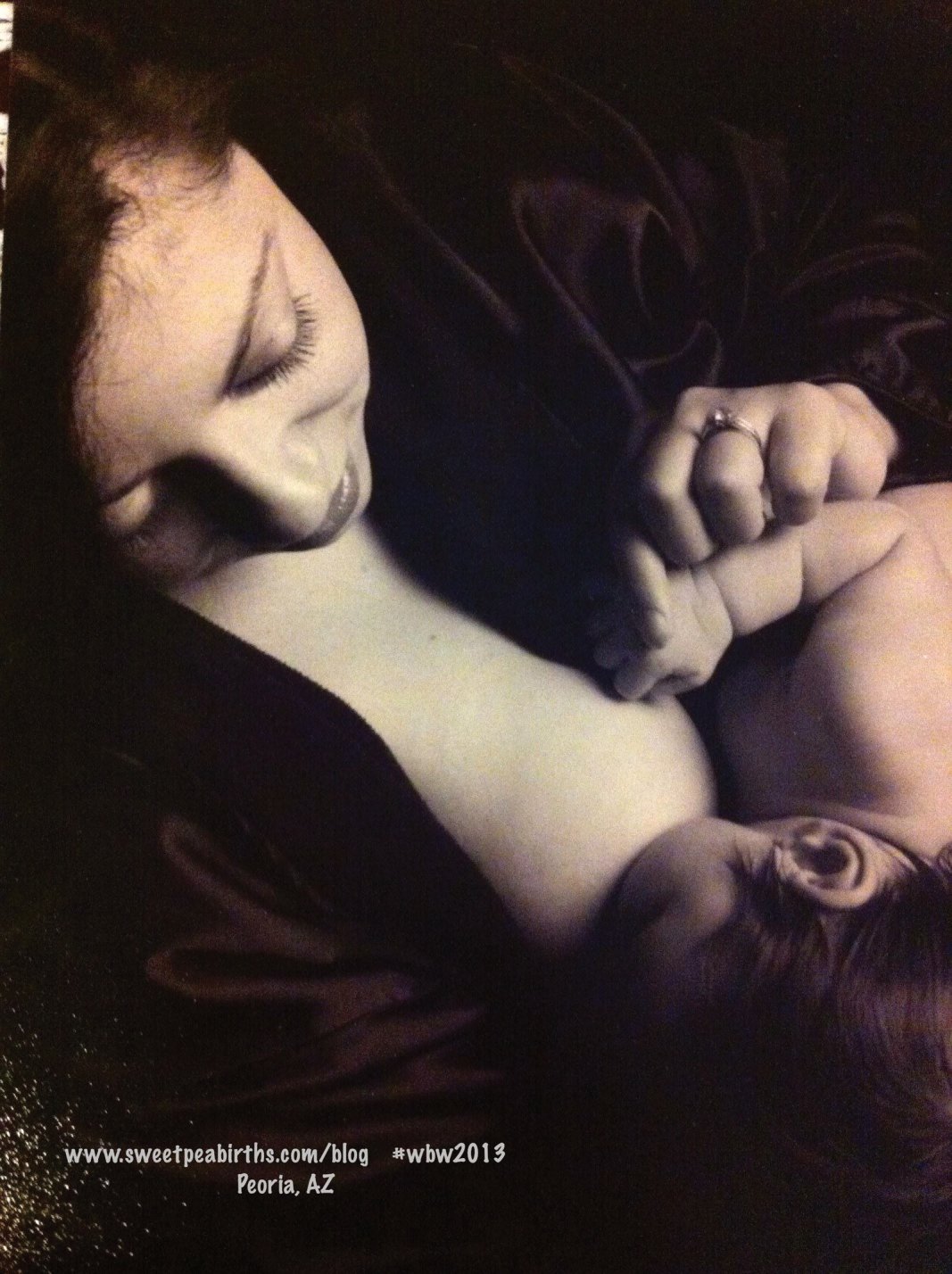 Although World Breastfeeding Week: Close to Mothers has come to a conclusion, we continue with Breastfeeding Awareness Month in the USA.  We will be bringing back our "In Their Own Words" for the rest of the month.
This series shares chronicles from students and readers about their own breastfeeding journeys.  Each mother has a unique story, one that I trust will empower you if you are learning about breastfeeding, and inspire you if you are in the trenches, struggling as you learn to breastfeed with your Sweet Pea.
Today's "Thoughtful Thursday" is not about breastfeeding specifically.  However, since a family's birth experience precedes the breastfeeding relationship, birth outcomes tend to directly influence the choice a mother makes about breastfeeding.  My thought relates to having a dialogue with your care provider about your birth:
"My obstetrician is trained medical professional.  He has years of schooling and experience about birth.  Who am I to question them?  Is it okay to question how they do what they do?"
I recently watched the documentary, "Business of Being Born" from start to finish.  The quote that stands out in my memory, the one that will forever resonate as we continue to teach childbirth preparation courses, is this one:

"The point here is there's not a good history in obstetric practice of careful study of the long term effects of all these interventions."
Dr. Marsden Wagner, former director of Women"s and Children"s Health, World Health Organization 
This excerpt from a press release summarizes the doctor's statement:
"THE BUSINESS OF BEING BORN touches on a number of past medical interventions that have gone terribly wrong. The film explores the use of the drug scopolamine in the 40s, 50s and 60s that put mothers into a kind of "twilight sleep" that didn"t stop pain, but merely eliminated the memory of pain by attacking the brain functions responsible for self-awareness and self-control, resulting in a kind of psychosis, followed by post-traumatic stress-like memories in thousands of new mothers. In the 30s doctors routinely took x-rays of the pelvis, resulting in babies with cancer. In the 70s, use of the drug thalidomide, used for morning sickness, caused birth defects, while in the 90s, the drug Cytotec was used to stimulate contractions in mothers who had undergone previous Cesarean section. This was later found to cause ruptured uteruses and high infant mortality."  
Read more about the movie here:

http://www.thebusinessofbeingborn.com/press/BusinessofBeingBorn.pdf
We need to remember that obstetricians are trained surgeons, working in a field that has no long-term studies on any of the interventions they are offering.  They are comfortable in their intervention paradigm.  If you are planning to go the "natural" route, it is worth your time to engage them in a conversation about care they are going to provide that is outside of their status quo. 
That's why, "Yes," it is okay to engage your care provider in a respectful dialogue about your birth choices that will in turn influence your ability to form the breastfeeding relationship you want with your child.  I would add the caveat *especially* if you are choosing to birth within the traditional doctor-hospital-patient paradigm.  Plug into the groups that advocate evidence-based birth.  Know what is normal and what the variations of normal are.  
As part of today's Thoughtful Thursday, I want to take a moment to remind you of a very important event being planned for Labor Day 2013.  The advocacy organization,
Improving Birth
, is holding their second annual
RALLY
to bring attention to the state of maternity care in the United States.

Ask questions, be informed, and if you are in an area where there is a Rally for Change going on, please get your family there and show up for evidence-based birth. 
/