...celebrating every swee​t pea their birth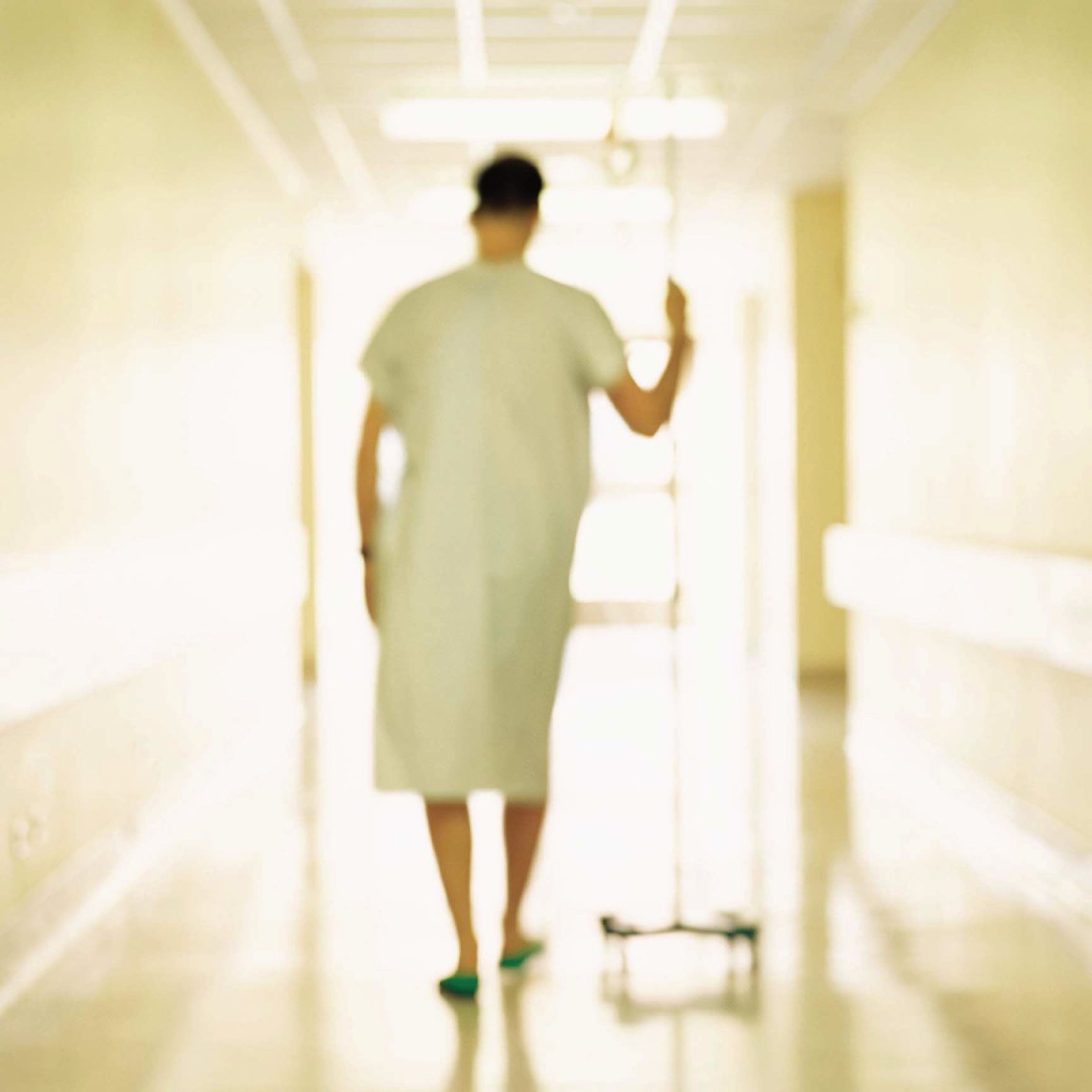 *History
Hospital gown: A short collarless gown that ties in the back, worn by patients being examined or treated in a doctor's office, clinic, or hospital. Hospital gowns are generally disliked by patients as skimpy, ugly, ill-fitting garments often leaves one's backside ignominiously exposed.
They can be used to cover the surgical patients and the bedridden. By design, hospital gowns are designed for easy access and durability.
Hardy enough to withstand multiple washes at very high temperatures
Hard to stain
Inexpensive
Mostly modest
Easy access for cleaning and exams
Low-shed so they don't contaminate wounds
None of the sources I read mentioned using them for a sanitary purpose in a modern hospital, as one might expect.  The big emphasis was on the ease of access to the patient by the care provider for treatment or cleaning, washability, and durability.
Especially in childbirth, why on earth would a laboring woman want to wear a gown used for something else by someone else, and that doesn't come with a use history??
This list of pros and cons is a little different – it is one of my own creation based on our knowledge as childbirth educators.  No reference links this time!
*PROS
You don't have to worry about packing clothing for labor and delivery
You don't have to do the laundry
You can unsnap the shoulder and pull down the front for breastfeeding
*CONS
You fit the look of "a patient" in the hospital system, plain, ordinary, nondescript, instead of an individual
You are wearing something with a questionable, unknown, and undeterminable history
Your backside is exposed until you can get a second gown to wear as a front-opening garment - even then you are a mess of snaps and strings
Your breasts are exposed if you unsnap the shoulder to breastfeed – may not feel very dignified or comfortable for a first-time breastfeeding mother.
We only used the hospital gown for our first labor, when we were more concerned about being a "good patient" for the hospital.  I decided to own our births and dress in my own clothes for the last two hospital births.  With Otter, we were at home - that was nice to have access to whatever we needed or I wanted to wear in labor!
*Links for More Research
I encourage you to question if you really want to wear the hospital gown when you go to your birth place, if you are birthing outside your home.  Here is something to think about: What kind of energy is caught in the weave of the garment that can't be washed away with hot water?
If you are birthing in the hospital, you are among the population there that is checking in healthy, and you are expecting to check two (or more!) healthy people out.  You are unique individuals.  You are well and will continue to be well.  As a patient, you have the right to be treated with dignity. 
And to you, that may mean refusing to wear the hospital gown.  Options have come a long way since the "labor skirts" that were around ten years ago.  
If you would like to explore other ideas for labor clothes besides the hospital gown, here are some companies that offer lovely alternatives.  As you look at them, consider if they would allow you to start labor to your level of modesty and if they would be easy to breastfeed in (again, to your level of modesty):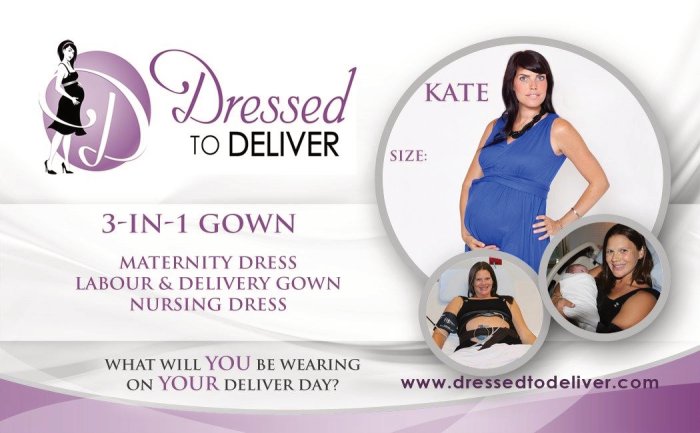 milk & baby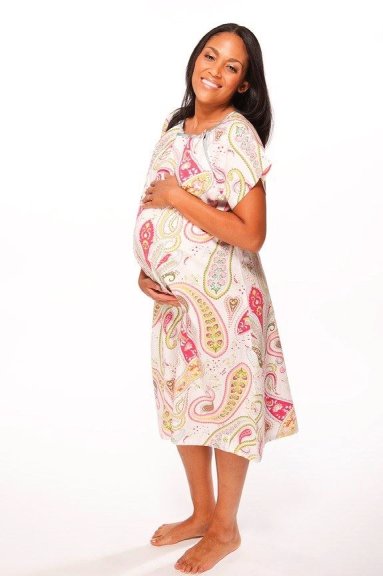 Labor of Love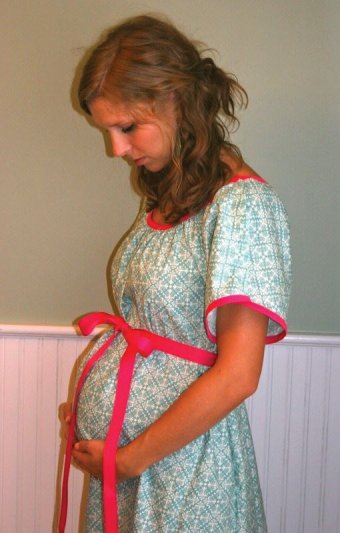 Pretty Pushers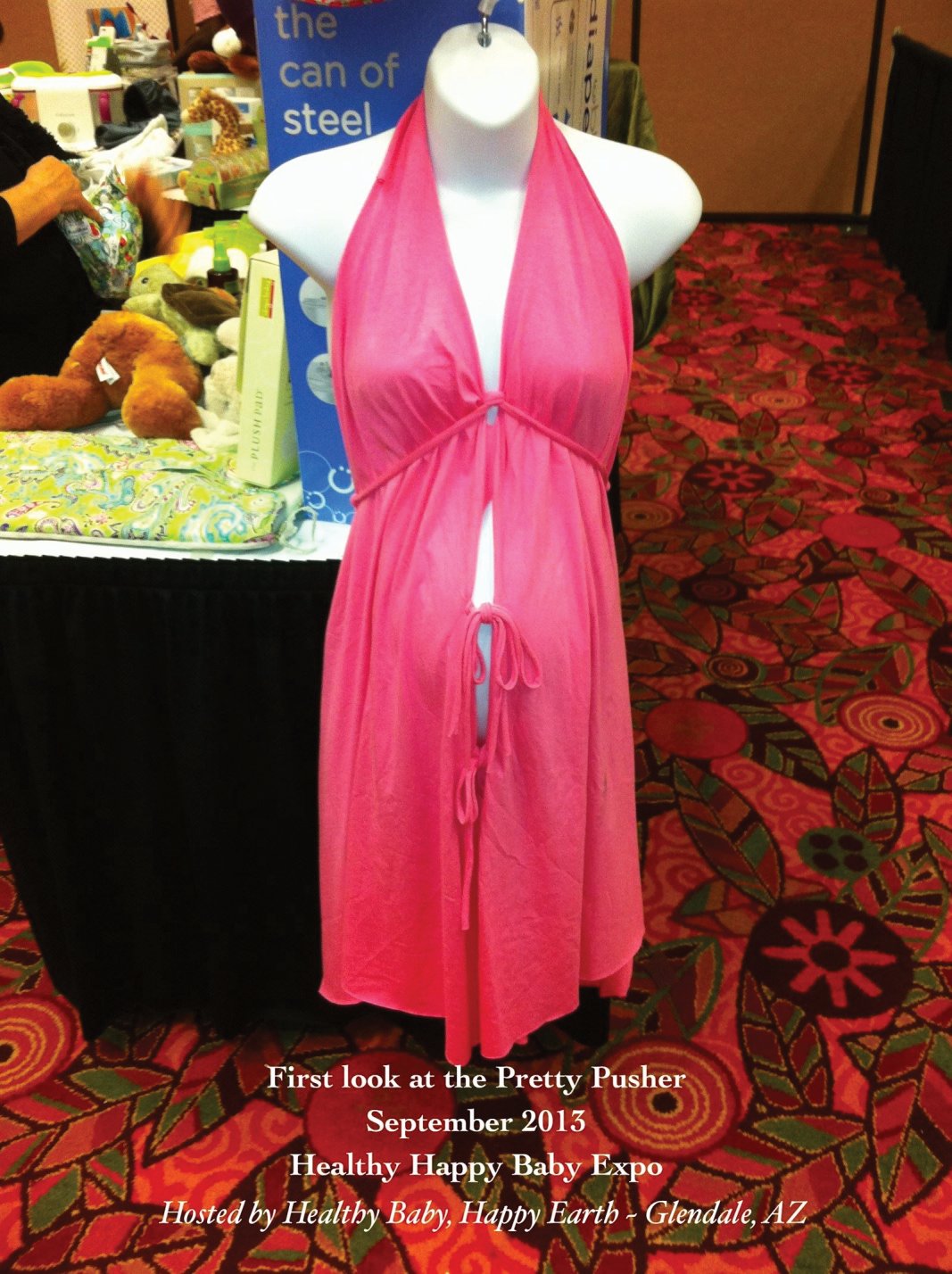 You can also see what Robin Elise Brown has to say about "BYOG" (Bring Your Own Gown) in
THIS
about.com article.
Did you wear the hospital gown - will you do it again if you have another hospital birth?
OR
Did you wear your own clothes or a specialty LDR gown like these - what worked for you?
Please leave us a comment - it will be moderated and posted. 
Disclaimer: 
The material included on this site is for informational purposes only.
It is not intended nor implied to be a substitute for professional medical advice. The reader should always consult her or his healthcare provider to determine the appropriateness of the information for their own situation.  Krystyna and Bruss Bowman and Bowman House, LLC accept no liability for the content of this site, or for the consequences of any actions taken on the basis of the information provided.  This blog contains information about our classes available in Chandler, AZ and Payson, AZ and is not the official website of The Bradley Method®. The views contained on this blog do not necessarily reflect those of The Bradley Method® or the American Academy of Husband-Coached Childbirth®.
/