...celebrating every swee​t pea their birth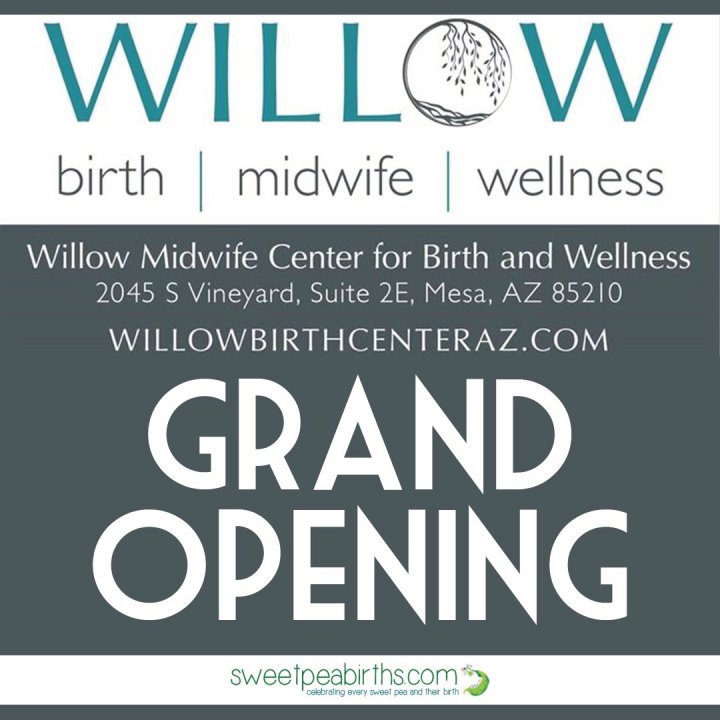 Please join us to celebrate the
GRAND OPENING 
Willow Midwife Center for Birth+Wellness
Saturday, September 17, 2016
10:30 am - 3:00 pm
2045 S. Vineyard
Suite 136
Mesa, AZ 85210
Here is a preview of the silent auction: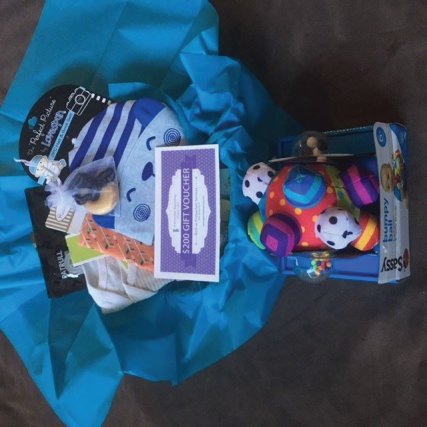 Little Boy Blue Basket: $300
Starting Bid:  $50
$200 voucher from Julie Papia (A Graceful Beginning) for birth or postpartum doula services
Placenta Encapsulation from Michelle Ludwig (The Modern Mama Doula Services)
Nursing Necklace from Denise Franklin (Denise Doula)
Hat+Sock Set
Bandana Bib
3-pack Circo Bodysuits
Patrull Safety Latches
Bumpy Ball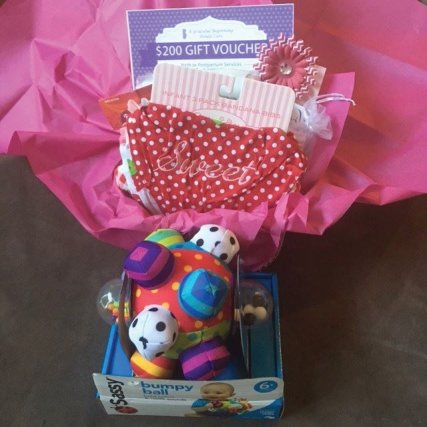 Sugar+Spice Basket: $300.00
Starting Bid: $75.00
$200 voucher from Julie Papia (A Graceful Beginning) for birth or postpartum doula services
$50 off Placenta Encapsulation Service from Rebecca Turrigiano (Loving Touch Doulas)
Headband from Denise Franklin (Denise Doula)
Fuzzy Socks
3-pack Bandana Bib
2-pack Crib Sheets
Patrull Safety Latches
Bumpy Ball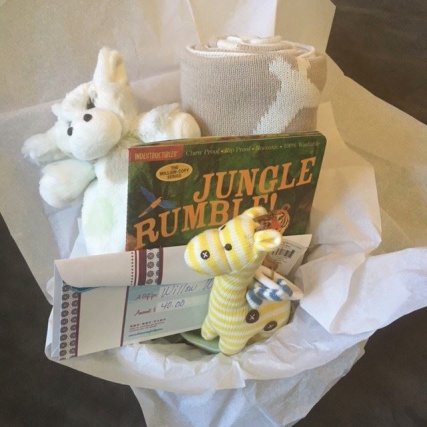 Modern Mommy Boutique Gift Basket - $150 Value
Starting Bid: $40.00
Mudpie Plush Giraffe Blanket
Mudpie Giraffe Stroller Blanket
Safari Stroller Toy
Indestructible Book: Jungle Rumble
$40.00 Gift Certificate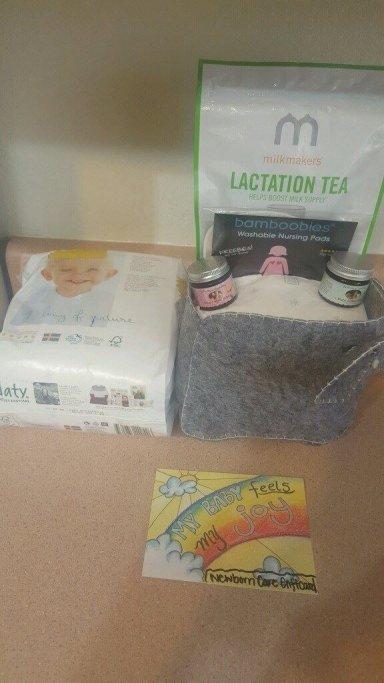 Postpartum Gift Basket – $150
Starting Bid: $40
Offered by Lindsay Lutes
Postpartum doula care: 5-hour of daytime shift OR 8-hour overnight shift
Elephant Diaper Caddy
1-pack Naty Diapers
Earth Mama Angel Baby Nipple Butter
Earth Mama Angel Baby Bottom Balm
Bamboobies Reusable Nursing Pads
MilkMakers Lactation Tea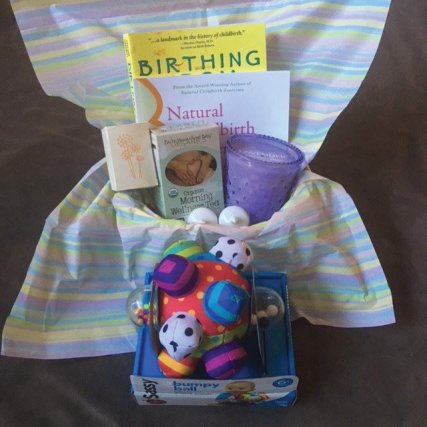 Birthing From Within Mentors Gift Basket - $60.00
Starting Bid - $25.00
Birthing From Within by Pam England
Natural Childbirth Exercises Handbook by Rhondda Hartman
Earth Mama Angel Baby Morning Wellness Tea
Reusable Nursing Pads
Lavender Candle
Bumpy Ball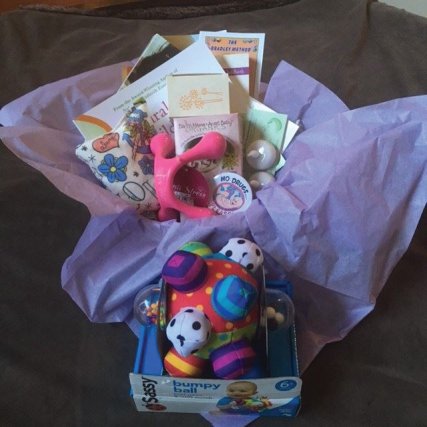 The Bradley Method® Instructors of AZ Gift Basket $65.00
Starting Bid - $25.00
Husband-Coached Childbirth by Dr. Robert Bradley
Natural Childbirth The Bradley Way by Susan McCutcheon
Natural Childbirth ExerciseHandbook by Rhondda Hartman
Earth Mama Angel Baby Milkmaid Tea
The Bradley Method® Cup
Reusable Nursing Pads
Massage Tool
Rice Pillow
Bumpy Ball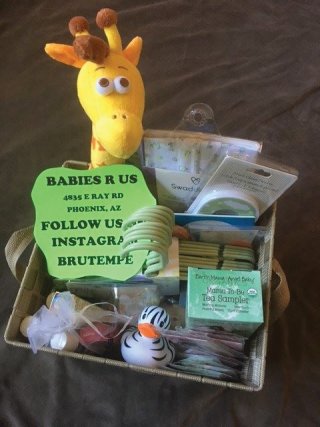 Babies R'Us Gift Basket - $65.00
Starting Bid - $25.00
Earth Mama Angel Baby Tea Sampler
Swaddle Me Pod
10-Pack Babies R'Us Closet Hangers
Koala Baby 5-Pack Closet Dividers
Koala Baby Green Storage Basket
Infantino Rubber Zebra
Babies R'Us Geoffrey Plush
Pampers On-The-Go Diaper Wallets with Diaper+Wipes
Babies R-Us Diapers
1 Set Munchkin Latch Nursing Pads
Chicco Pacifier
Plus Travel Size Products from Dr. Smith, Balmex, Dapple, Babyganics, Boppy Bloom, Deva Naturals, and more!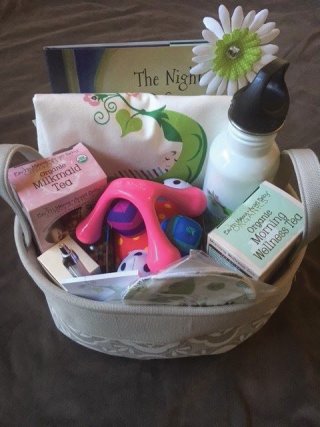 Sweet Pea Births Gift Basket–  $80.00
Starting Bid - $25.00
The Night Before Your Birthday Book by Joni Rubinstein
Earth Mama Angel Baby Morning Wellness Tea
Earth Mama Angel Baby Milkmaid Tea
Hot/Cold Therapy Pack
SPB Reusable Nursing Pads
SPB Water Bottle
SPB Sticky notes
SPB Tote
SPB Pen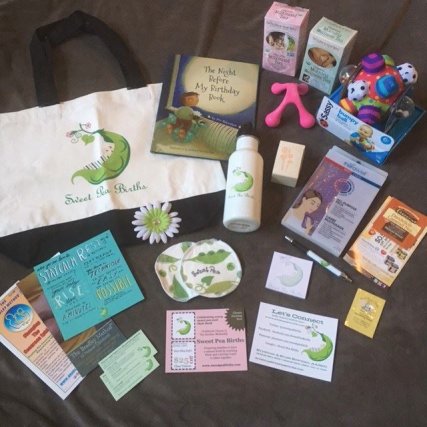 Golf Weekend - $500 Value
Starting Bid: $125
3 days and two nights in a private home in the Chaparral Pines Golf Community
Two rounds of golf or golf for 2 at Chaparral Pines Golf Course
Cart Fee included
Must be used by November 15, 2016
Lactation Support Package - $180
Starting Bid: $45
Offered by Sarah Kankiewicz, CLE (Firefly Lactation Services)
Prenatal visit
Birth-day visit
2 postpartum visits
Birth Journey Class - $200
Starting Bid: $50
Offered by Dianne Hamre (Doula Dianne)
This intensive one-day workshop will equip you with knowledge and skills that will enhance your birth experience while making lasting memories. The ideal time to take this workshop is in your 7th or 8th month of pregnancy. 
CLASS BENEFITS
This unique birth preparation class is designed with you in mind. You will be given a variety of tools needed for your journey regardless of where you are choosing to birth your baby.
The intimate class environment creates a time of special bonding with your partner.
It is taught in such a way that you will leave confident in your ability to advocate for your care in a respectful manner.
Birth Doula Services - $500
Starting Bid: $125
Offered by Ashlee Witham (Essence Doula)
Essence: the most significant element, quality or aspect of a thing or a person.
SUPPORT*RESPECT*EMPOWERMENT 
Ashlee Witham *Doula Services in PHX valley
As your doula, I will support you during pregnancy and assist you during childbirth and provide support to you and your family after birth of your baby.
Postpartum Doula Services - $240
Starting Bid: $60
8 Hours – Offered by Ashley Anders
A postpartum doula provides evidenced based information on things such as infant feeding, emotional and physical recovery from birth, mother–baby bonding, infant soothing, and basic newborn care.
A postpartum doula is there to help a new family in those first days and weeks after bringing home a new baby. Research shows that moms, dads and babies have an easier time with this transition if a good support team is in place.
In-Home Breastfeeding Consultation - $60
Starting Bid: $15  
Offered by Sarah Kankiewicz, CLE (Firefly Lactation Services)
Labor+Birth Photography - $400   
Starting Bid: $100
Offered by Rebecca Turrigiano (Loving Touch Doulas)
Being passionate about all things birth related, I am excited to be able to offer this service to both my doula clients and also families simply wanting to capture this special time on film. I pride myself in knowing when to capture these moments, and am happiest when my clients haven't even realized that I was even taking the shots I did! Having a background in fashion, film and T.V, I bring a very unique prospective to your photos. The shots I capture also respect the birthing Mom's dignity and doesn't feel intrusive during private moments between partners. I am always honored to be invited into such a private moment. 
Description of Services
Available for Home, Birth Center and Hospital births
Labor and Delivery Photos starting in Active labor (6 or 7 cm dilated)
50- 75 Edited, full resolution Digital and printed copies given to you within 7- 10 days
Naturopath Visit - $200
Starting Bid: $50
Offered by True Harmony Wellness Center
Spa Gift Certificate - $80
Starting Bid: $20
Offered by True Harmony Wellness Center
Mini Maternity Session - $175
Starting Bid: $45
Offered by Aimee Sugar Photography
Essential Oil Introductory Kit - $35
Starting Bid: $10
Offered by Aimee Sugar
Starting Bid: $45
Offered by The Pampered Belly
Placenta Encapsulation
Placenta Print
Raw Belly Cast - $75
Starting Bid: $20
Offered by The Pampered Belly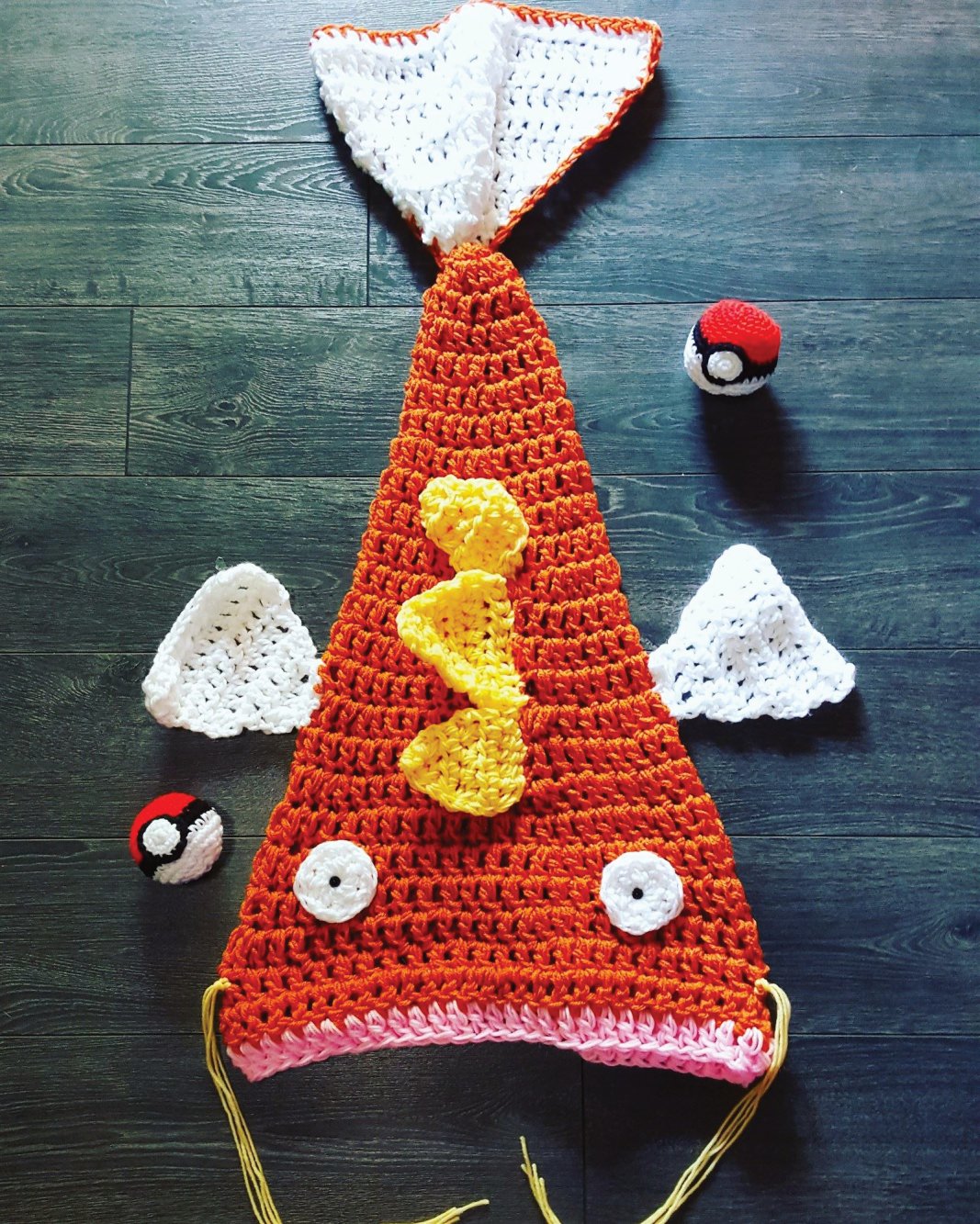 Magikarp Blanket - $75
Starting Bid: $20
Offered by Hookin' for Rent
Some last minute additions - will have more info at tomorrow's event!!
Photo Session –
Starting Bid:
Offered by Rala Photography
Nutrition Consultation –  
Starting Bid:
Offered by Baby Bloom Nutrition
Therapy Session –
Starting Bid:
Offered by OSS Physical Therapy
I hope to see you at tomorrow's event.  Come look for me upstairs - I will be at the silent auction sign-in table :)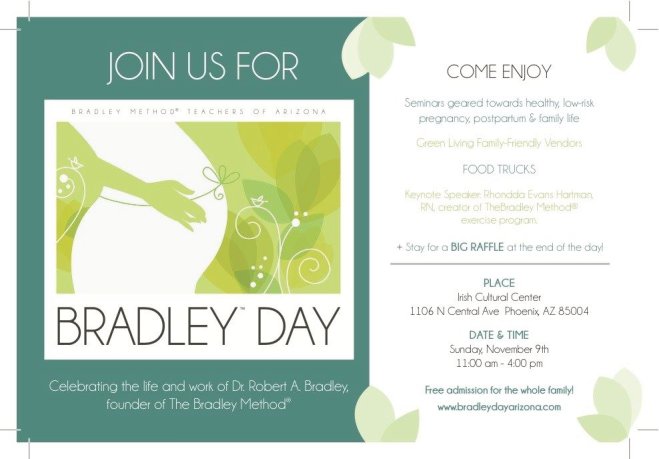 I am so excited for our Bradley Day Family Festival...happening this weekend!!  
I have been MIA from the SPB blog in order to coordinate this celebration of Dr. Bradley's life and work.  Our intention is to host an event that informs families about healthy pregnancy, birth, breastfeeding and parenting choices that are in-line with Dr. Bradley's philosophy of "It's Not Nice to Fool Mother Nature".
While Dr. Bradley was an advocate for natural birth, he was also an advocate for healthy pregnancies and a healthy lifestyle.  It is our hope that no matter how your birth story unfolded on your child's Birth-Day, that you will feel that this is an event where you can come learn and expand your knowledge about the options available to you if you are interested in fostering a healthy and low-risk lifestyle for you and your growing family.
Some of the highlights:
The part I am most excited for is the keynote address by Rhondda Evans Hartman, RN and author of Natural Childbirth Exercises.  She is coming to share her unique perspective into the life and work of Dr. Bradley.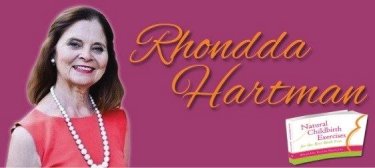 She met Dr. Bradley as one of his patients in Denver, Colorado.  After impressing him with her strength and demeanor after the natural birth of her first child, he invited her to become the Exercise and Relaxation coach for his practice.  With her unique perspective as his colleague for 25 years, Rhondda will share her insight about the life and times of Dr. Bradley, author of, Husband-Coached Childbirth and founder of The Bradley Method® of Natural Childbirth, and co-founder of the American Academy of Husband-Coached Childbirth.
In addition to sharing anecdotes and insights into the force of nature who was Dr. Bradley, she is also going to be offering Breakout Sessions at her booth to teach families the childbirth exercise program she developed to prepare other mothers to birth the way she calmly and expertly birthed five children of her own.
I wish I could convey in words what an incredible opportunity it is to learn from this living legend and pioneer of natural childbirth in a hospital setting.  Rhondda is still in amazing shape - I am embarrassed to stand next to her.  Not only is she physically fit, she is just lovely in person.  It is my hope that our Bradley Day guests will be as charmed with her as I am, and that they will leave with a deeper appreciation of how much Dr. Bradley and his early instructors affected the natural childbirth movement within the hospital setting.
If you can join us for the
Bradley Day Family Festival
, please find me!  I love to meet our readers (esp. those who are still hanging in there with us - thank you!!) in real life.  It is always a pleasure to make new connections.
Have a great weekend...we will back to regular blogging shortly!! 

Blessings,
Krystyna :)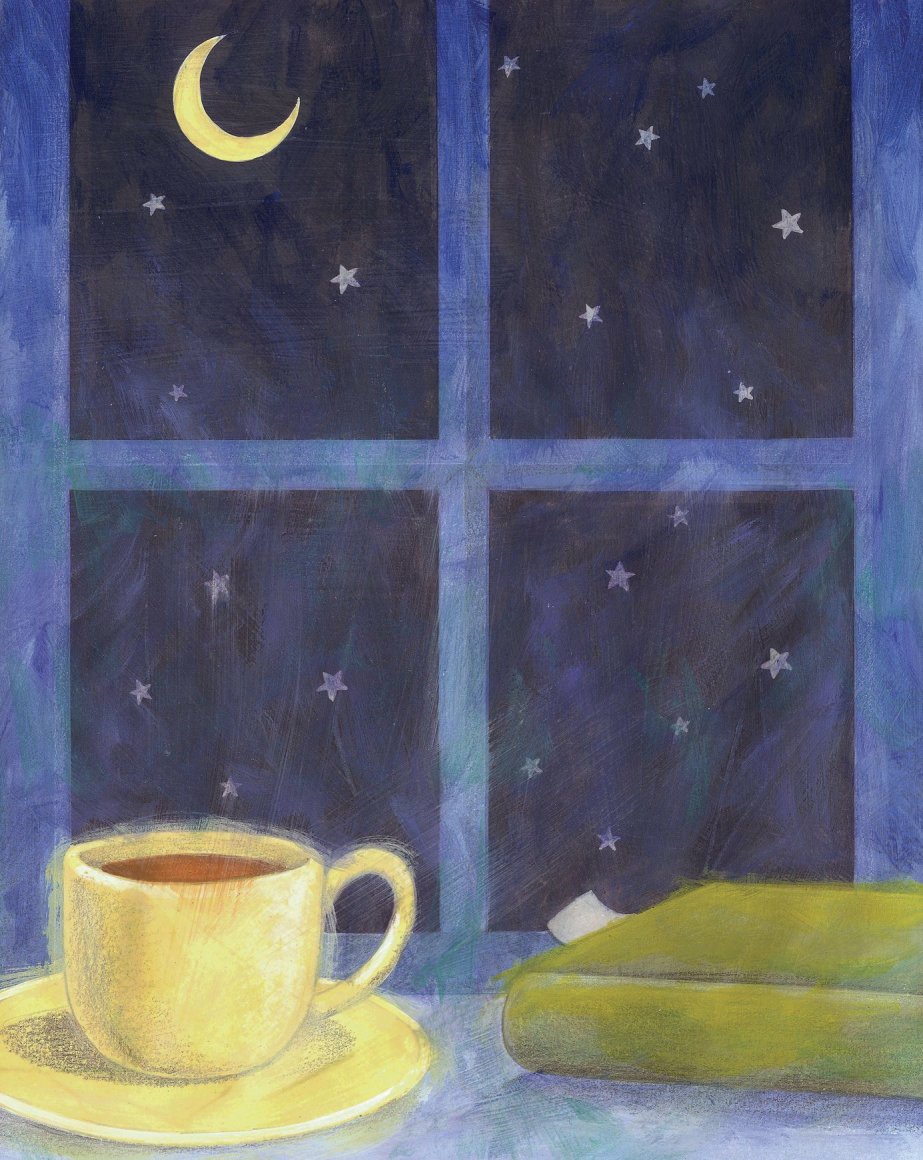 A hospital providing facilities for water birth, another look at a controversial  new IVF protocol, some breastfeeding information to consider....here's what's new from around the web this week.
FERTILITY
What We Know About Three-Parent In Vitro Fertilization
"The numerous concerns raised during the two-day meeting made it clear that there are still gaping holes in the data and countless issues to work through. But a strange thing happened: Many people from across the political and professional spectrum unexpectedly found common ground. Apparently most people can agree that anyone who hopes to wield that kind of power carries the burden of proof that their technique works, that it would be safe, and that there are no better alternatives."
RH Reality Check http://bit.ly/1fWirQo
PREGNANCY
Movement in the Womb Sparks Specific Genes to Build a Healthy Skeleton
"Why do babies move about so much while they are developing in the womb, particularly flexing their arms and legs? We know that if they don't move enough, they are born with skeletal problems such as thin, fragile bones," said Developmental Biologist and Associate Professor in Zoology, Paula Murphy, who is the senior author of the study. 




"Highly regulated signalling systems are needed for Mother Nature to follow the complex 'recipes' of genetic expression that enable the development of normal skeletons. What often surprises people is that mechanical signals also feed in to these signalling systems, and it is the movement of an embryo that sparks these." 

"Middle-class women are ignoring the rules about drinking during pregnancy, study finds"

The U.K. Department of Health recommends that pregnant women – and those trying to conceive – should abstain from alcohol, or at the most, consume no more than one to two units a week. A unit is defined as 10 ml of pure alcohol, one to two units is equivalent to a glass of wine.

 


What the researchers found was that more than 50 percent of women in the white-affluent-educated socioeconomic class drank, on average, four units a week in their first trimester and only went down to two units or less in the second. Those who consumed more than the recommended two units a week were twice as likely to give birth to unexpectedly small or premature babies as women who abstained completely.
Can Snoring During Pregnancy Affect Your Baby's Health? 
Snoring can sometimes be attributed to a sleep disorder known  as sleep apnea, which causes one to momentarily stop breathing while asleep. This can happen a few times a night or, in more severe cases, up to hundreds of times, causing the amount of oxygen in the blood to decrease. Untreated sleep apnea can lead to other health problems, and in pregnant women, can increase the risk of pre-eclampsia or high blood pressure.




With this in mind, it's easy to see why doctors would be concerned about an infant's health if its mother was snoring during pregnancy and had a sleep disorder. To find out just what these snoring risks were, the scientists who conducted the new study followed more than 1,600 mothers during their pregnancies; one-third of the pregnant women studied were regular snorers. Among the snorers, quite a number had cesarean deliveries; not only that, many were emergency C-sections. Another trend noticed among the mothers who snored was that their newborns weighed less than average. This isn't necessarily a bad thing, but smaller infants have been found to be more prone to certain medical conditions.
Hormone treatment against chronic pain: Research
A combination of two hormones makes a difference in giving relief to people with chronic pain, according to a small, preliminary study, Newsmax Health.

…

Oxytocin is known as the "love hormone" and has been linked to positive human emotions. Human chorionic gonadotropin plays a role during pregnancy.

BIRTH
Centennial Hills Hospital offering more natural birth options
"Our goal is to provide more services for the natural community," said Windy Virgil, director of women's services at Centennial Hills Hospital. "We want women to feel like they have a place where they can go and give birth without too much intervention."




The hospital plans to provide two mobile water birth units that will be available between April and June.




"The water helps ease the pain of childbirth," Virgil said. "The moms in the natural community advocated for this service since it provides significant pain relief (without the use of epidurals)."

Fathers in the Caribbean have to fight to see the birth of their kids

Lewis, a midwife for thirty years, and a staunch advocate for parents and families, found the situation heartbreaking. In Trinidad and Tobago — as in many other Caribbean territories — fathers are routinely denied the right to witness the birth of their children. Lewis, largely through the Trinidad and Tobago Association of Midwives, has been lobbying for years to get the situation changed.
Reducing Early Elective Deliveries 
Until four years ago, it seemed like early elective delivery was a textbook example of evidence widely ignored. These are induced or cesarean section deliveries after 37 completed weeks but before 39 completed weeks of gestation, when not medically necessary. The reason is usually convenience — the family is coming in for Christmas or the obstetrician will be off next week.




Delivery at 37 or 38 weeks was widely considered benign — but it is not. Infant mortality is at least 50 percent higher for babies at 37 or 38 weeks than at 39 or 40 (at 41 weeks the rate rises again). These babies are also more likely to suffer breathing, feeding and developmental problems.
POSTPARTUM
The 7 Habits Of Highly Effective Working Moms
Like many working moms, I've developed strategies to keep my days more organized and (kinda sorta) sane. I reached out to fellow moms to compare notes; these are the tried-and-true habits that make our lives as working moms work.
Did 'Teen Mom 2' star Kail Lowry eat her placenta?
On Monday night's episode of "Teen Mom 2," Kail was seen telling her doctor of her plans to have her placenta encapsulated. Unfortunately, the doctor seemed completely repulsed by the idea and informed Kail that they didn't offer that service at the hospital in which he worked.
BABY
New NICE quality standard aims to improve recognition and assessment of jaundice in newborn babies
Caused by a raised level of bilirubini and characterised by yellow colouration of the skin and the whites of the eyes, neonatal jaundice is one of the most common conditions needing medical attention in newborn babies. It is estimated that more than 430,000 babies - around 60% of all term and 80% of all pre-term babies - develop jaundice in the first week of life.




For most newborn babies jaundice does not mean there is any underlying disease and is generally harmless, particularly when it develops after the first 24 hours of life. However, jaundice in the first 24 hours of life can be a sign of underlying disease and needs urgent assessment. If jaundice is not identified early and treated effectively it can result in kernicterus, a rare but serious neurological condition which is associated with long term problems such as cerebral palsy, hearing loss and visual and dental problems.
Some visuals this week since nothing spectacular jumped out at me from the news...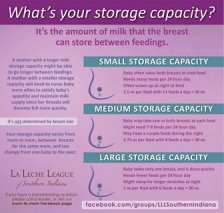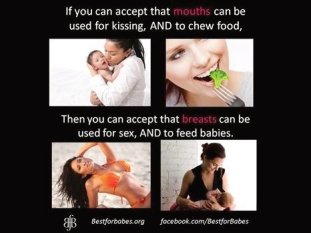 Disclaimer: 
The material included on this site is for informational purposes only.
It is not intended nor implied to be a substitute for professional medical advice. The reader should always consult her or his healthcare provider to determine the appropriateness of the information for their own situation.  Krystyna and Bruss Bowman and Bowman House, LLC accept no liability for the content of this site, or for the consequences of any actions taken on the basis of the information provided.  This blog contains information about our classes available in Chandler, AZ and Payson, AZ and is not the official website of The Bradley Method®. The views contained on this blog do not necessarily reflect those of The Bradley Method® or the American Academy of Husband-Coached Childbirth®.
Bradley Method® natural childbirth classes offered in Arizona: Chandler, Tempe, Ahwatukee, Gilbert, Mesa, Scottsdale, Payson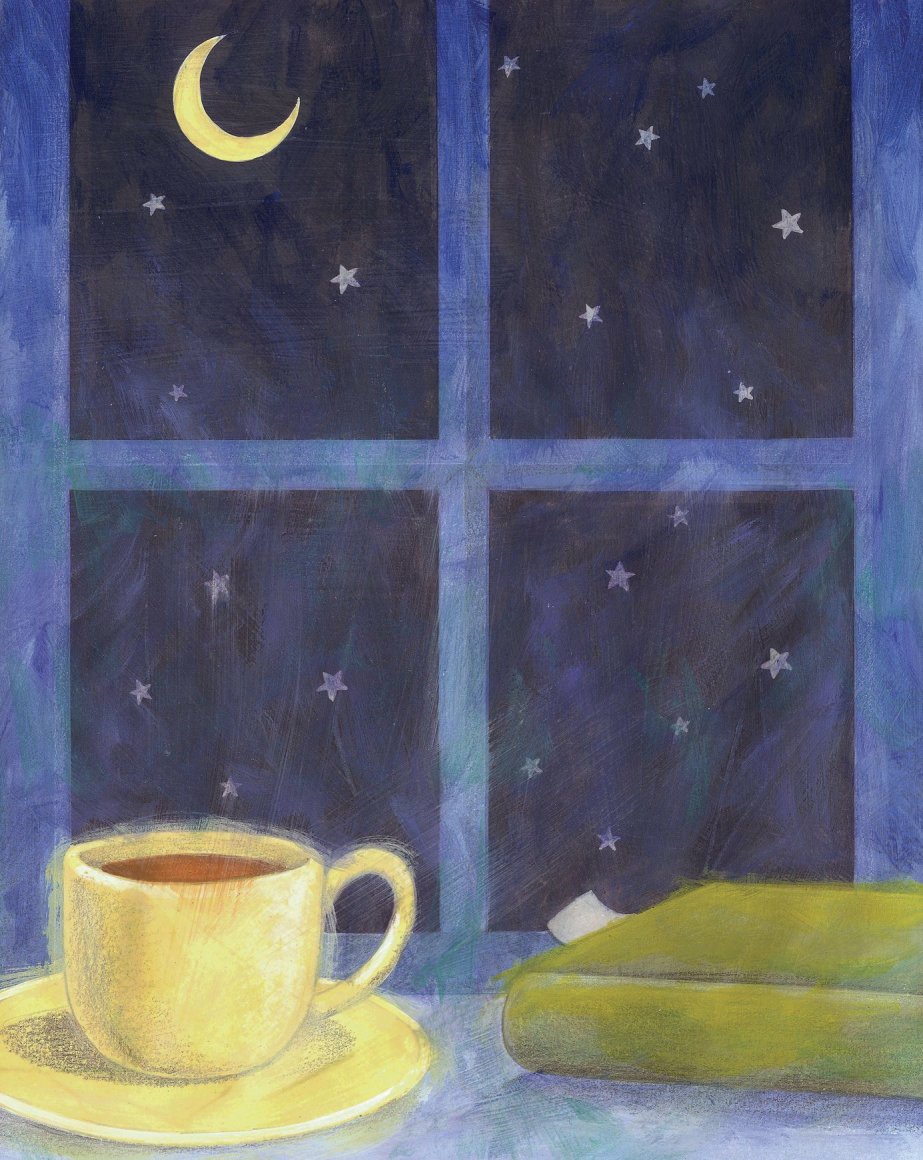 The biggest news in birth over the last week: wait!!! So hopeful that the newest guidelines from ACOG and the
Society for Maternal-Fetal Medicine
will be taken to heart and that we will see a clear reduction in the primary cesarean rate within the next few years.
Here are other stories and tidbits that I thought you might find interesting:
FERTILITY
Acupuncture technique 'creates the right conditions' for conceiving babies

Kite was working in private practice in London in the early 1990s when a woman in her early 40s came for hay fever relief, not mentioning that she been trying for a baby for years. Three sessions later, she was pregnant and she referred two other friends who also went on to conceive.
Irish Times http://bit.ly/1fQtmFQ
Number of babies born with IVF assistance is up, multiple births down, report says
"There's been some real progress cutting down the amount of twins," said Dr. James Goldfarb, medical director of the Fertility Center at University Hospitals Ahuja Medical Center.




Even more significant is the fact that the decline in triplets and other multiples has remained steady, he said.




"It's so important; those babies often have a lot of problems," he said. "Many will show up with cognitive or physical disorders." The chance of having a child with cerebral palsy is more than 20 times higher with a triplet birth than a singleton birth, he said.
cleveland.com http://bit.ly/1fRKHOy
PREGNANCYPotential first-ever drug for preeclampsia begins late-stage testing
A Framingham company is planning a late-stage trial of what it hopes will be the first-ever drug to treat the potentially deadly pregnancy disease, preeclampsia.




First described by Hippocrates around 400 B.C., preeclampsia has been fatal to mothers and babies for centuries, surfacing in the World War I-era PBS drama, "Downton Abbey." While it is known to cause a rapid rise in blood pressure that may lead to seizure, stroke or organ failure, Yann Echelard, CEO of rEVO Biologics, said that as yet, nobody knows the exact cause of preeclampsia.
Show more patience in the delivery room: That's the prescription being given to the nation's obstetricians.

New guidelines say doctors should give otherwise healthy women more time to deliver their babies vaginally before assuming that labor has stalled.
And another one on the same topic:
No need to rush for Caesarean-section, study urges
Obstetricians are being told to show more patience in the delivery room.




New guidelines say doctors should give otherwise healthy women more time to deliver their babies vaginally before assuming that labour has stalled. The recommendations are the latest in years of efforts to prevent unnecessary cesarean sections.




"Labour takes a little longer than we may have thought," said Dr Aaron Caughey, who co-authored the guidelines for the American College of Obstetricians and Gynecologists (ACOG).




The recommendations are being published jointly by two groups of pregnancy specialists — ACOG and the Society for Maternal-Fetal Medicine — amid growing concern that C-sections are overused.
Standard Digital News http://bit.ly/1fNrp0C
Sharing this next article for two reasons:
1 – demonstrates once again that a cesarean should be done judiciously when the benefits clearly outweigh the risks
2 – if you are a parent of a cesearean-delivery baby for what ever reason, being aware of the potential long-term health effects may help you make the choices that keep your child well

C-Section Birth May Raise Risk of Adult Obesity: Study
Previous studies have suggested that long-term health effects linked to cesarean births include childhood asthma and type 1 diabetes, the news release noted. In examining a possible link between this surgical procedure and obesity, the researchers analyzed information compiled from 15 studies that included more than 38,000 women from 10 different countries.




The new review, published Feb. 26 in PLoS ONE, found that the average body-mass index (BMI) of adults born by cesarean section was about one-half unit greater than the average BMI of babies born vaginally. BMI is a measurement of body fat that takes height and weight into account.




It should be noted that the study found an association between cesarean birth and increased odds of being overweight or obese in adulthood, but it didn't prove cause-and-effect.
The review of postpartum weight loss combined results from studies to determine if diet and/or exercise affected breastfeeding. Authors of the review concluded that, for those who only dieted, there was no effect on milk volume, compared to those who did not diet. Women who exercised did not have any difference in milk volume, nor was there any difference in their infants' weight gain compared to women who did not exercise. For women who engaged in a program with diet and exercise, there was no difference in milk volume or the likelihood of exclusively versus partially breastfeeding compared to women who had usual care. There was also no difference in the women's infants' weight or length gain. These results were only based on four studies in which women were exclusively breastfeeding, and none of these studies examined breastfeeding duration, so there is a need for more research in this area.




From the evidence available, it does not seem that diet and/or exercise negatively affects milk volume in postpartum mothers.
NOTE: Issue of immunity is not addressed in this article, simply volume: "some prior studies have found no effect of a mother who exercises and her milk production or composition; however other studies have found increased levels of lactic acid in the mother's milk following exercise, which may affect taste and immune qualities of the milk."

BABY
Extra caffeine helps premature kids with breathing problems
Caffeine has long been used to treat premature infants with breathing problems. But Karamchandani found extending treatment to 35 and 36 weeks rather than the customary 34 weeks reduced the number of hypoxia episodes by as much as 50 percent.
"I don't have a very good explanation for why twins or triplets seem to be at high risk for anorexia," Goodman told Live Science. "It's truly a bit of a mystery to me."




The findings are even counterintuitive, because the study showed having a sibling (other than a twin) tended to protect against developing anorexia, Goodman said.

...

The risk of another eating disorder, bulimia, was higher in babies born with a high birth weight, according to the study. This is a more expected result, because high birth weight is linked to childhood obesity, and being overweight in childhood is a risk factor for bulimia, Goodman said. The researchers were not able to account for all the factors that might explain the findings, such as stress during pregnancy or early feeding habits. It's also possible that genetic factors might predispose a child to a high birth weight, as well as bulimia, Goodman said.




Future research is needed to confirm the findings, and to determine the underlying explanation for the links, Goodman said.
Breastfeeding is important for your baby. It nourishes nurtures and helps your baby bond with you. But at times some babies tend to suckle more than the usual, even if their hunger is satisfied. Many term this prolonged suckling as comfort suckling or comfort nursing.

Comfort nursing is often noticed during the initial days after the birth. Many doctors' advice mothers against such a practice and to limit the duration of the feeds. But there are also practitioners and experts who believe that comfort suckling is as important for the baby as it is to breastfeed.




Just like breastfeeding helps your baby to get all the vital nutrients and food, comfort suckling helps your baby to receive all the emotional support needed to feel secure out of the womb.

Disclaimer: 
The material included on this site is for informational purposes only.
It is not intended nor implied to be a substitute for professional medical advice. The reader should always consult her or his healthcare provider to determine the appropriateness of the information for their own situation.  Krystyna and Bruss Bowman and Bowman House, LLC accept no liability for the content of this site, or for the consequences of any actions taken on the basis of the information provided.  This blog contains information about our classes available in Chandler, AZ and Payson, AZ and is not the official website of The Bradley Method®. The views contained on this blog do not necessarily reflect those of The Bradley Method® or the American Academy of Husband-Coached Childbirth®.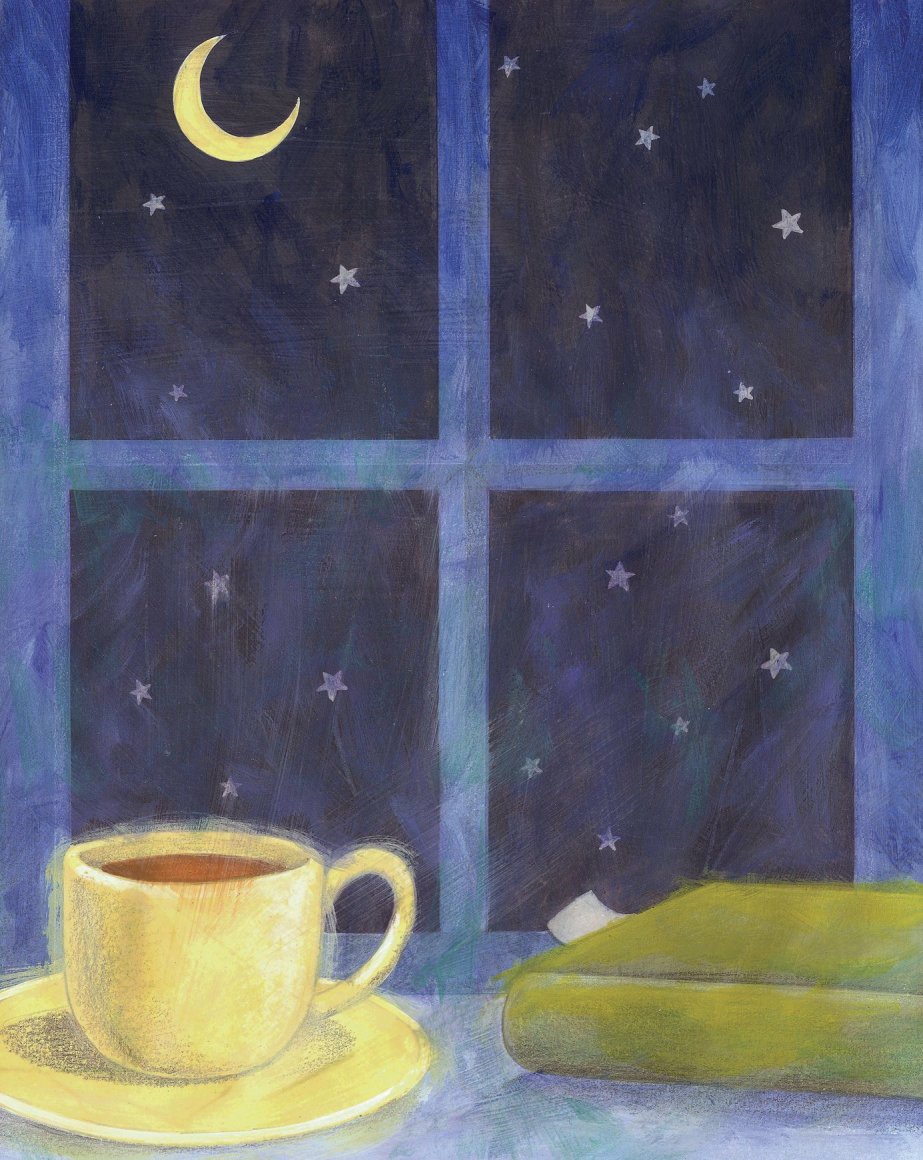 It has been a long winter break...finally getting back into reading and collecting the latest news around the web for you!  Some really interesting finds this week about new fertility options, the role of Vitamin D in pregnancy, and always, breastfeeding.  SO excited to learn that another state in the USA is making another push to protect breastfeeding MotherBabies with a breastfeeding protection code. In addition, Missouri is also adding to their breastfeeding laws to protect breastfeeding mothers from contempt of court if they can't serve jury duty.
FERTILITY
Vancouver's Olive Fertility Centre Introduces New Embryo Screening Shown to Increase IVF Success
"This technology allows us to improve the chances of a healthy pregnancy for our patients as well as being an invaluable research tool that enables us to collect new data on human embryo development," says Dr Jason Hitkari, a reproductive endocrinologist, UBC clinical professor, and medical director at Olive Fertility Centre. A major challenge with IVF is identifying the best embryo to transfer back to the mother's womb.
Women who are deficient in vitamin D in the first 26 weeks of their pregnancy may be at risk of developing severe pre-eclampsia, a potentially life-threatening disorder diagnosed by an increase in blood pressure and protein in the urine, according to research by the University of Pittsburgh Graduate School of Public Health.




"For decades, vitamin D was known as a nutrient that was important only for bone health," said lead author Lisa Bodnar, PhD, MPH, RD, associate professor in Pitt Public Health's Department of Epidemiology. "Over the past 10 to 15 years, scientists have learned that vitamin D has diverse functions in the body beyond maintaining the skeleton, including actions that may be important for maintaining a healthy pregnancy."
The existing standard of prenatal monitoring involves bulky belts and wires that have to be hooked up to machines to detect and read out data. This means the technology is available only in hospital settings and requires expertise to use.


With the epidermal electronic patch, anyone with access to a smartphone, which Coleman noted outnumbers those with access to water in many developing countries, could monitor fetal heart rate and uterine contractions, among other metrics.
San Diego Source: http://bit.ly/1gui3t9
Simple Tech Creates Infant Warmer To Save Lives In Developing Countries
The Embrace infant warmer is small and light and looks like a miniature sleeping bag and is easily transported to rural villages. It uses a phase change material, a proprietary wax-like substance with the ability to maintain a constant temperature while still supplying heat to the baby. This allows the infant warmer to stay at a constant temperature (98.6 F/ 37 C) for up to six hours to maintain the babies' body temperature. The infant warmer (miniature sleeping bag) absorbs heat from heater (phase change material) and slowly releases the heat over a period of time.  After four hours, the infant warmer can be re-warmed by submerging it in boiling water for a few minutes and the entire sleeping bag can be sanitized in boiling water.




Price difference? $300 USD compared to the $20,000 price tag of a traditional incubator.
"Given the risks associated with the initial cesarean and its implications in subsequent pregnancies, the most effective approach to reducing overall morbidities related to cesarean delivery is to avoid the first cesarean," explained Saade. "The implications of a cesarean rate of 30 percent or more—since approximately one in three pregnancies are delivered by cesarean—have significant effects on the medical system as well as on the health of women and children. It is essential to embrace this concern and provide guidance on strategies to lower the primary cesarean rate."
Eurasia Review –  http://bit.ly/LukGx8
POSTPARTUM
Fear of childbirth linked to postpartum depression, study finds
Although a history of depression among expectant mothers remains the greatest single risk factor for postpartum depression, a new study finds that fear of childbirth may also predispose some women to the condition.

In a paper published Friday in the journal BMJ Open, researchers concluded that fear of childbirth increases the risk of postpartum depression about threefold in women without a history of depression, and fivefold in women with known depressive disease.
latimes.com – http://lat.ms/1bE3MCl
BABY
Drug approval in neonates; what to do? and what is this dexmedetty stuff?
Most of the drugs that we routinely use in neonatology do not have a specific license for neonatal use. This is true I think in every jurisdiction around the world, the USA, Canada, Australia, and Europe, but I don't know enough about other parts of the world. In fact for most of the drugs that we use there is very little neonatal data that would allow licensing.
"This new methodology has recently been used to investigate cortical processing of touch and speech sounds in a large group of full-term and preterm neonates," said Dr. Nathalie Maitre, one of the two researchers behind the experiment, "It has also been used to characterize the effect of neuro-rehabilitation in the brains of young children with cerebral palsy." Dr. Maitre also said that its application could lead to wider adaptations in treating infants and adolescents with brain injuries, for example, or in addressing abnormal sensory experiences in the neonatal period during intensive care hospitalization.
Medical Xpress – http://bit.ly/1aL0FOA
BREASTFEEDING
Missouri Senate bill would ban any municipality from restricting breastfeeding in public
The case stems from the Kansas City area where a young mom now sits in contempt of court for trying to be excused from jury duty because she wanted to stay home and breast feed her child.

Senate Bill 502 aims to excuse breastfeeding moms.  But there are catches - they must get a doctor's note, and they have to be discreet.

"I wish it was better, I wish it didn't have the word discretion.  Why is that?  Because discretion is up to a person's discretion and it's not a good word for a law," said Erin O'Reilly of La Leche League.

O'Reilly said judges in the city already give nursing mothers a break on jury duty but the rest of the state is a different story, even outside the courtroom.
The House of Delegates Health Committee has passed a bill (H.B. 4335) legally establishing a woman's right to breastfeed in public.  West Virginia is one of the only states that does not provide for that protection in code.




The legislation  has been introduced a number of times in recent years, but has failed to clear both houses.  During Wednesday's committee meeting, Del. Barbara Fleischauer (D-Monongalia) urged lawmakers to approve it.
WV MetroNews – http://bit.ly/1lodjrf
New Line of Breast Pump Bags to Make Breastfeeding Easier for Working Moms
"Nurse Purse was born out of necessity," said Adrienne Frohlich, founder of Nurse Purse.  "When I returned to work as a busy Speech Language Pathologist commuting around New York City, I was frustrated with the lack of options to transport my breast pump.   As any Mom knows, carrying around multiple bags for multiple purposes is impractical and difficult – especially when navigatingNew York City public transportation.  I searched and searched for a single bag that would hold my coolers, pump accessories, work materials and personal items - and also look great.  When I couldn't find any viable alternatives, I knew there was need I could fill." 
Digital Journal http://bit.ly/Luf71K
Disclaimer: 
The material included on this site is for informational purposes only.
It is not intended nor implied to be a substitute for professional medical advice. The reader should always consult her or his healthcare provider to determine the appropriateness of the information for their own situation.  Krystyna and Bruss Bowman and Bowman House, LLC accept no liability for the content of this site, or for the consequences of any actions taken on the basis of the information provided.  This blog contains information about our classes available in Chandler, AZ and Payson, AZ and is not the official website of The Bradley Method®. The views contained on this blog do not necessarily reflect those of The Bradley Method® or the American Academy of Husband-Coached Childbirth®.
Bradley Method® natural childbirth classes offered in Arizona: Chandler, Tempe, Ahwatukee, Gilbert, Mesa, Scottsdale, Payson
/