Shopping Cart
Your Cart is Empty
There was an error with PayPal
Click here to try again
Thank you for your business!
You should be receiving an order confirmation from Paypal shortly.
Exit Shopping Cart
...celebrating every swee​t pea their birth
Postpartum Wellness Series – Nutrition
Welcome to our Postpartum Wellness Series.  Each week we will look at one area you can influence to help the days and weeks after you bring your baby home be just a little bit smoother. 
These early days with your sweet pea are the most precious – they will never be this small again. It is a good and worthy endeavor to make these first memories as well as they can be made for your family. My goal with this 8-week series is to offer some practical tips that you can employ without any extra purchases outside of your normal postpartum needs. Hopefully all that these tips will require is a little attention and a slight shift in perspective. It is my intention that you can find at least one small thing each week that will improve your postpartum experience.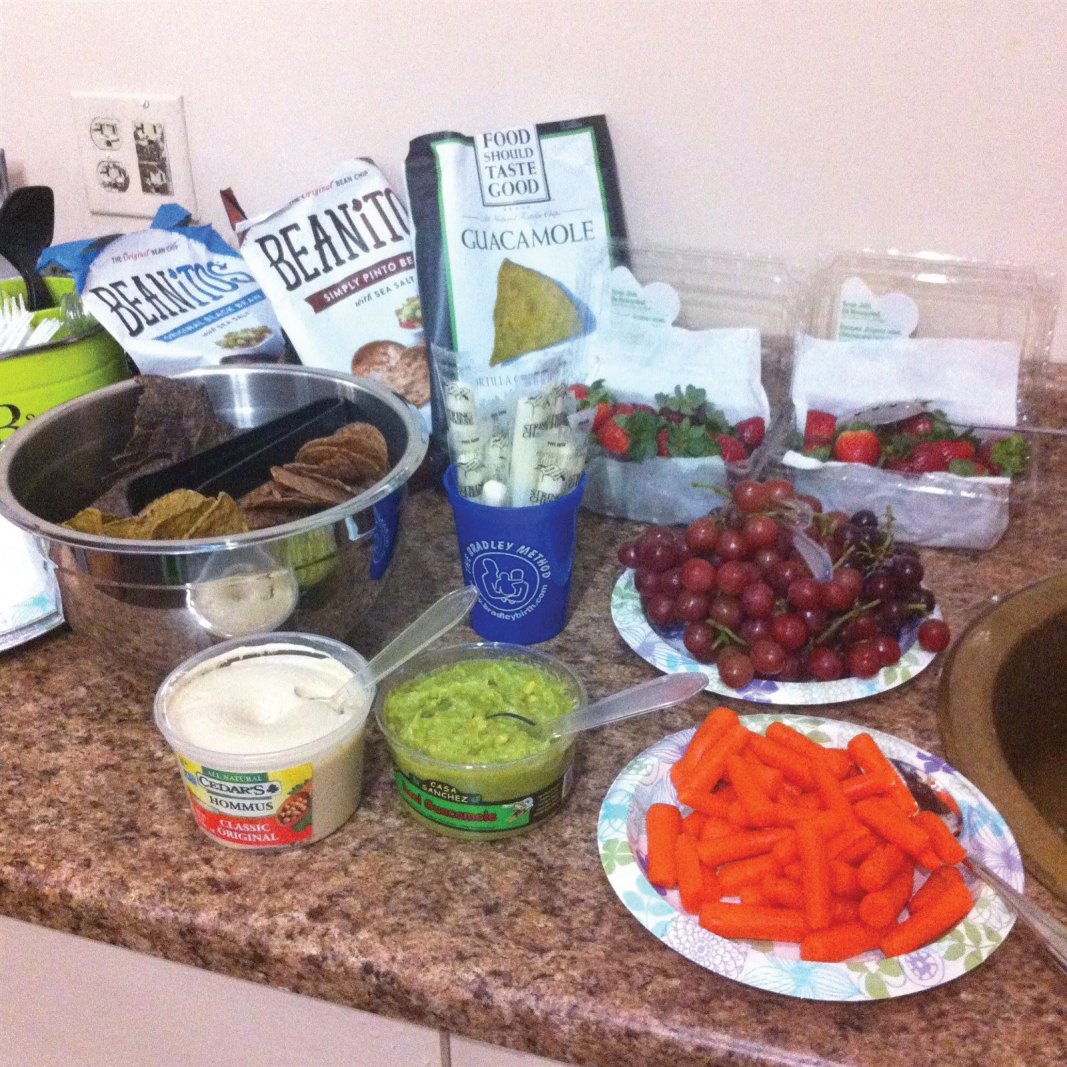 Postpartum nutrition is just as important as prenatal nutrition. We encourage our students to continue following "The Brewer Diet". This "diet" was designed by Dr. Tom Brewer to teach his patients to eat healthy, whole food long before it was the "it" thing to do.  You can find a link to The Brewer Diet website
HERE
. 
The holistic approach to postpartum invites the woman and her family to treat this time as a recovery period from pregnancy and childbirth.  The following five ideas will help you treat your body gently and ease back into the non-pregnant state.
Avoid Sugars and Caffeine
Take heart, mamas...not forever...just "for now"!  I am raising my hand over here – I do enjoy the occasional caramel and mocha coffee. 
The issue with sugars and caffeine in the immediate postpartum is the way they affect normal body functioning.  Sugar can contribute to mood swings at a time when you are already adjusting to a new normal after pregnancy. Caffeine is a well-known stimulant that keeps you awake, the opposite of what needs to happen in the immediate postpartum.  Your body does a lot of work to repair itself while you are sleeping, so find a non-caffeinated beverage to enjoy for at least six weeks after your sweet pea arrives.
THIS
article outlines some of the amazing things that happen within your body when you are not awake.
Avoiding sugars and caffeine keeps you on a fair playing field as you adjust to life with a newborn. And if it makes it easier, circle a date six weeks out from the birth-day on the calendar when you can go get your favorite sugary and caffeine-rich treat!!  
Eat Real Food
Circling back to The Brewer Diet…the foundation of postpartum nutrition is a diet rich in protein, fluids, fruits and vegetables. You can also continue taking your prenatal vitamin. Believe it or not, if you are going to breastfeed, you need 500+ calories a day than you needed when you were pregnant.
Protein: for cell growth and repair…all the organs that have been squished in the last months of pregnancy, the uterus that has to heal, the vagina and/or cesarean birth scar that have to heal from their part in the birth journey…all these body parts need protein so that your cells can do their work to rebuild all that has been bruised and stretched through the course of pregnancy and birth.
Fluids: it never ceases to amaze me that the human body is about 60% water! So keep that water bottle handy and refill it often. In addition, breastmilk is a live fluid that is created out of your bloodstream for your sweet pea. Breastmilk is 88% water (
https://kellymom.com/nutrition/starting-solids/baby-water/
), so this is another reason why you may feel thirsty all the time if you are not paying attention to your water intake. Ample hydration is one of the ways to ensure you are making enough milk for your sweet pea – give your body what it needs to make that breastmilk.
Fruits and Vegetables: these are the most bioavailable vitamins, minerals and anti-oxidants designed by Mother Nature just for you. Not everyone can afford to eat all organic all the time, so we offer the "
Dirty Dozen
" and "
Clean Fifteen
" lists from the Environmental Working Group as a resource. It may help you decide how to spend your grocery budget - spend a little more to eat organic and save where you can buying conventional growth foods. They now have easy smart phone apps that you can download and access as you shop.
Keep One-handed Snacks Handy
However you feed your baby – hands are going to be occupied. In the early days, both hands. As you get more comfortable, you will find yourself becoming an expert at one-handed eating (and finding things on menus that can be eaten with one hand!).
My postpartum shopping list included of apples, carrots, celery, crackers, nut butter, hummus, and hard cheese (sharp cheddar is my favorite!).
Here is a quick list of snacks you can stock or have someone prepare for you with these seven ingredients:
Sliced apples spread with nut butter
Sliced apples stacked with sliced hard cheese
Sliced or "baby" carrots spread with hummus
Crackers with nut butter
Crackers with hummus
Crackers with sliced cheese
Celery spread with nut butter
Celery spread with hummus
I specifically avoided ranch dressing and soft cheeses. Some newborns are sensitive to the large milk protein found in cows' milk.  The hard cheeses are easier to digest since the protein is broken-down differently in the preparation process. And some newborns will not tolerate any dairy…unfortunately, the only way to find out is through trial and error.
We also had lots of yogurt and flax seed, plus sandwich fixings in the refrigerator. Yogurt is an easy snack to sprinkle with ground flax seed for a protein and good-fat boost between feedings. Someone can also make-ahead sandwiches or tortilla wraps for the times you are ravenous and don't have time to make a full meal.  My favorite sandwich was hummus and avocado with lettuce between two slices of whole grain bread. That combination worked equally well as a wrap. Yum!!
My last suggestion is to try out all the "Just A Handful" snack bags that can be purchased at Trader Joe's. They have several different varieties that include dried fruits and nuts in a snack pouch. Not so great for the environment…so after postpartum you can buy the bigger bag and serve yourself. In the short term, please do the little things that make life easier and buy these handy packs!!
Funny side note: I always kept several snack size pouches in my diaper bag or my purse…our older kids always knew where to go to find snacks when we were out and about. They bemoaned the day when I was no longer breastfeeding around the clock and stopped stocking them, "You never have good snacks anymore!"
Probiotics and fish oils
We are learning about the benefits of probiotics and fish oil as more research is done into postpartum mood and anxiety disorders. Here is some information from
THIS
study from the University of Auckland:
Probiotics are live microorganisms that when consumed in adequate amounts provide health benefits to the host. They are typically found in some yoghurts and other fermented foods.
"Depression and anxiety in pregnancy and after birth affects 10-15 per cent of women, although many are not recognised or treated," Professor Mitchell says.

"There is mounting evidence from animal studies that the microbiome-gut-brain axis - the biochemical signalling that takes place between the gastrointestinal tract and the central nervous system - may be important for mental health."
Taking probiotics may reduce postnatal depression

www.auckland.ac.nz
A small study that was presented in 2011 found that:
"Eating fatty fish or other foods rich in healthy omega-3 fatty acids during pregnancy may help lower your risk of developing symptoms commonly seen in postpartum depression…"
WebMD, "Omega-3s May Cut Risk of Postpartum Depression"
So while you are no longer pregnant in the postpartum period, the benefit of the omega-3s found in walnuts, flax seed, fatty fish, and fish oils can still be an advantage.
"Essential fatty acids including those found in fish may help some women who are at-risk for postpartum depression by bolstering the vesicles that carry mood chemicals such as serotonin in the brain," 
WebMD, "Omega-3s May Cut Risk of Postpartum Depression"
THIS
article makes sense of the alphabet soup and may help you decide what you want to eat or how to supplement going forward.
Placenta encapsulation
I included placenta encapsulation in the nutrition portion of this series because however you may consume it, the placenta is being processed by the digestive tract. Observation of other mammals indicates that placenta consumption is common and "natural" in the animal kingdom. 
Your baby's placenta...in capsule form, is believed to:

contain your own natural hormones

be perfectly made for you

balance your system

replenish depleted iron (my note: see UNLV study)

give you more energy

lessen bleeding postnatally

been shown to increase milk production

help you have a happier postpartum period

hasten return of uterus to pre-pregnancy state
Placenta Benefits Info/Articles
HERE
and
HERE
are some blog posts I have done on placenta encapsulation if you want to learn more about our experience and the different methods of preparing the placenta for consumption.
That Basket Again…
As I mentioned in the first post, the "breastfeeding basket" was a time and sanity saver in the postpartum period. I would keep some "just a handful" treats from Trader Joe's in it at all times. 
If you missed the sleep installment, here is "the basket": Gather the most-used items that you need when you sit down to feed your baby so that you don't have to get up and find them, or have someone bring them to you.  This is what I kept in my basket: water, one-hand snacks that do not need to be refrigerated (bars, nut packs, fruit leather, etc.), diapers, wipes, change of clothes for the baby, burp cloths, bottom cream and nipple cream. 
I hope that out of these 5+1 tips, there is at least one that you can embrace whole-heartedly.  I invite you to jot down or type yourself a note of one small thing you can do to make that tip happen for you this postpartum. Try to start one journal page or virtual note that you can add to as we progress through this 8-week series for a better postpartum experience.
Previous Installments:
Coming up next week:
Exercise
And check back for the rest of the series:
Physical recovery
Social Support
Practical Support
Emotional Support
Medical Intervention
Please leave us a comment - it will be moderated and posted. 
References:
Probiotics and Postpartum Depression Study from The University of Auckland New Zealand
https://goo.gl/dYQKgo
Time Health: "Study: Fish Oil May Prevent Symptoms of Postpartum Depression"
http://healthland.time.com/2011/04/12/study-fish-oil-may-prevent-symptoms-of-postpartum-depression/
WebMD: "Omega-3s May Cut Risk of Postpartum Depression"
https://www.webmd.com/baby/news/20110412/omega-3s-may-cut-risk-of-postpartum-depression#1
Dietary omega-3 fatty acids aid in the modulation of inflammation and metabolic health
https://www.ncbi.nlm.nih.gov/pmc/articles/PMC4030645/
Placenta Benefits Info:
http://placentabenefits.info/articles/
Steamed, Dehydrated or Raw: Placentas May Help Moms' Post-Partum Health
https://www.unlv.edu/news/article/steamed-dehydrated-or-raw-placentas-may-help-moms%E2%80%99-post-partum-health
UNLV Study Finds No Iron Benefit from Eating Placenta
https://www.unlv.edu/news/article/unlv-study-finds-no-iron-benefit-eating-placenta

It is not intended nor implied to be a substitute for professional medical advice. The reader should always consult her or his healthcare provider to determine the appropriateness of the information for their own situation.  Krystyna and Bruss Bowman and Bowman House, LLC accept no liability for the content of this site, or for the consequences of any actions taken on the basis of the information provided.  This blog contains information about our classes available in Chandler, AZ and Payson, AZ and is not the official website of The Bradley Method®. The views contained on this blog do not necessarily reflect those of The Bradley Method® or the American Academy of Husband-Coached Childbirth®.

Bradley Method® natural childbirth classes offered in Arizona: Chandler, Tempe, Ahwatukee, Gilbert, Mesa, Scottsdale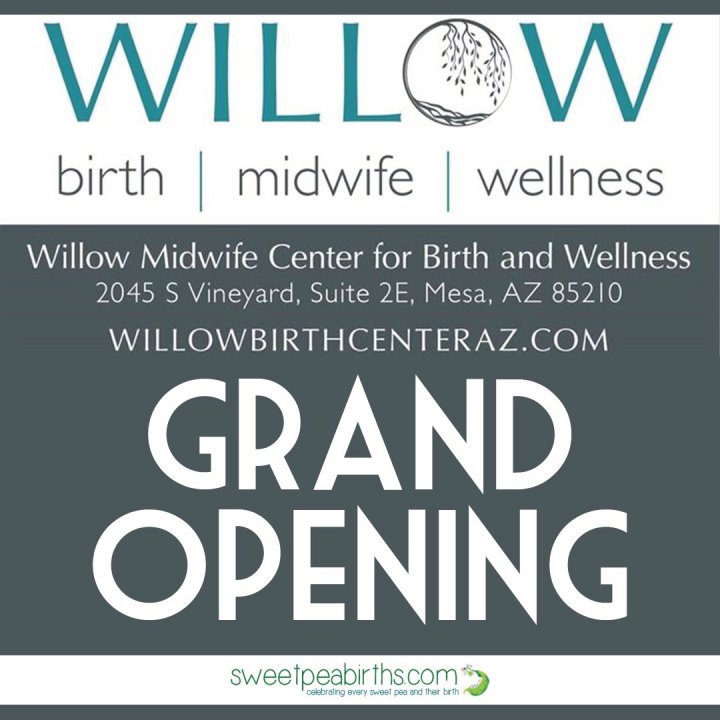 Please join us to celebrate the
GRAND OPENING 
Willow Midwife Center for Birth+Wellness
Saturday, September 17, 2016
10:30 am - 3:00 pm
2045 S. Vineyard
Suite 136
Mesa, AZ 85210
Here is a preview of the silent auction: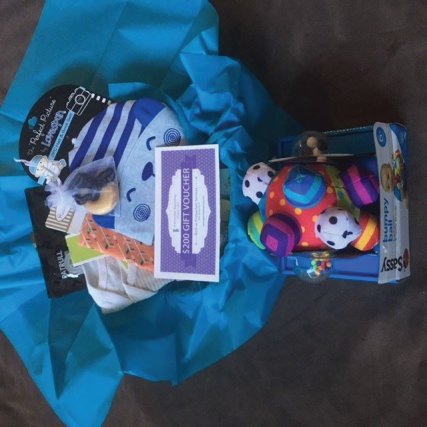 Little Boy Blue Basket: $300
Starting Bid:  $50
$200 voucher from Julie Papia (A Graceful Beginning) for birth or postpartum doula services
Placenta Encapsulation from Michelle Ludwig (The Modern Mama Doula Services)
Nursing Necklace from Denise Franklin (Denise Doula)
Hat+Sock Set
Bandana Bib
3-pack Circo Bodysuits
Patrull Safety Latches
Bumpy Ball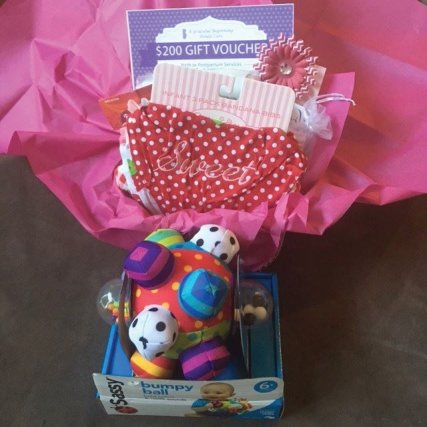 Sugar+Spice Basket: $300.00
Starting Bid: $75.00
$200 voucher from Julie Papia (A Graceful Beginning) for birth or postpartum doula services
$50 off Placenta Encapsulation Service from Rebecca Turrigiano (Loving Touch Doulas)
Headband from Denise Franklin (Denise Doula)
Fuzzy Socks
3-pack Bandana Bib
2-pack Crib Sheets
Patrull Safety Latches
Bumpy Ball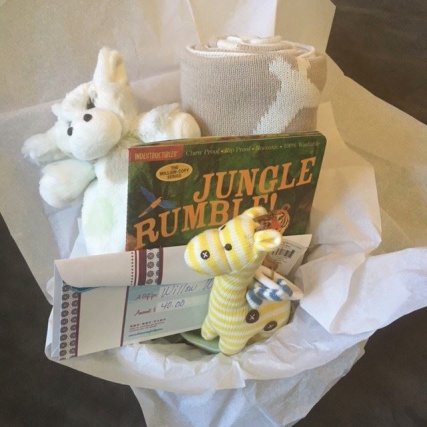 Modern Mommy Boutique Gift Basket - $150 Value
Starting Bid: $40.00
Mudpie Plush Giraffe Blanket
Mudpie Giraffe Stroller Blanket
Safari Stroller Toy
Indestructible Book: Jungle Rumble
$40.00 Gift Certificate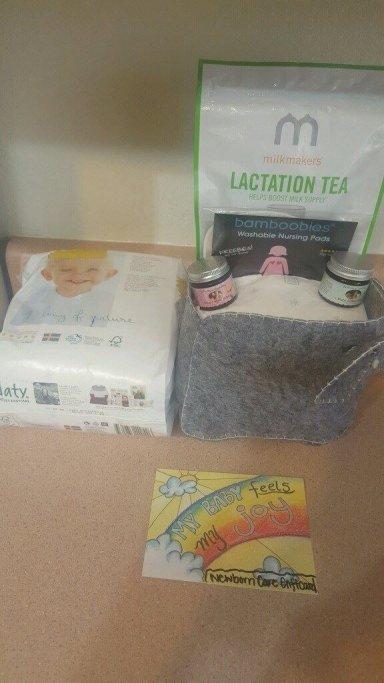 Postpartum Gift Basket – $150
Starting Bid: $40
Offered by Lindsay Lutes
Postpartum doula care: 5-hour of daytime shift OR 8-hour overnight shift
Elephant Diaper Caddy
1-pack Naty Diapers
Earth Mama Angel Baby Nipple Butter
Earth Mama Angel Baby Bottom Balm
Bamboobies Reusable Nursing Pads
MilkMakers Lactation Tea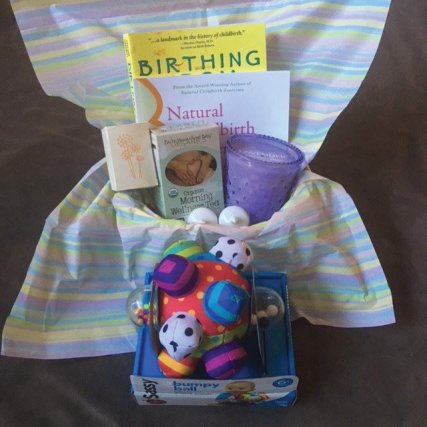 Birthing From Within Mentors Gift Basket - $60.00
Starting Bid - $25.00
Birthing From Within by Pam England
Natural Childbirth Exercises Handbook by Rhondda Hartman
Earth Mama Angel Baby Morning Wellness Tea
Reusable Nursing Pads
Lavender Candle
Bumpy Ball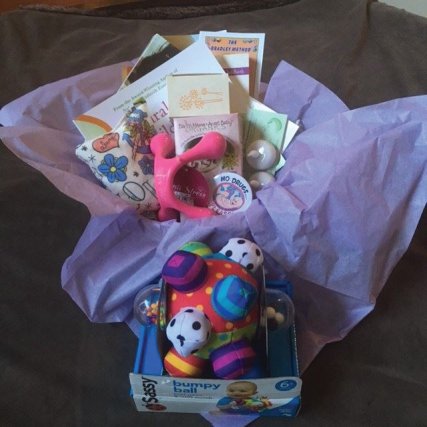 The Bradley Method® Instructors of AZ Gift Basket $65.00
Starting Bid - $25.00
Husband-Coached Childbirth by Dr. Robert Bradley
Natural Childbirth The Bradley Way by Susan McCutcheon
Natural Childbirth ExerciseHandbook by Rhondda Hartman
Earth Mama Angel Baby Milkmaid Tea
The Bradley Method® Cup
Reusable Nursing Pads
Massage Tool
Rice Pillow
Bumpy Ball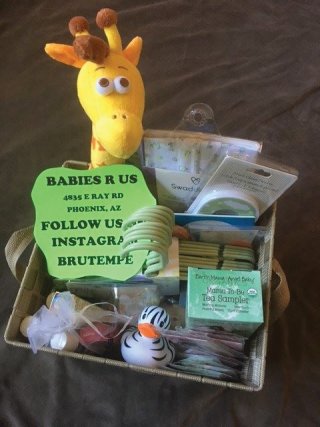 Babies R'Us Gift Basket - $65.00
Starting Bid - $25.00
Earth Mama Angel Baby Tea Sampler
Swaddle Me Pod
10-Pack Babies R'Us Closet Hangers
Koala Baby 5-Pack Closet Dividers
Koala Baby Green Storage Basket
Infantino Rubber Zebra
Babies R'Us Geoffrey Plush
Pampers On-The-Go Diaper Wallets with Diaper+Wipes
Babies R-Us Diapers
1 Set Munchkin Latch Nursing Pads
Chicco Pacifier
Plus Travel Size Products from Dr. Smith, Balmex, Dapple, Babyganics, Boppy Bloom, Deva Naturals, and more!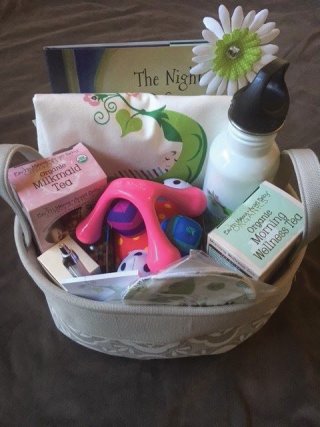 Sweet Pea Births Gift Basket–  $80.00
Starting Bid - $25.00
The Night Before Your Birthday Book by Joni Rubinstein
Earth Mama Angel Baby Morning Wellness Tea
Earth Mama Angel Baby Milkmaid Tea
Hot/Cold Therapy Pack
SPB Reusable Nursing Pads
SPB Water Bottle
SPB Sticky notes
SPB Tote
SPB Pen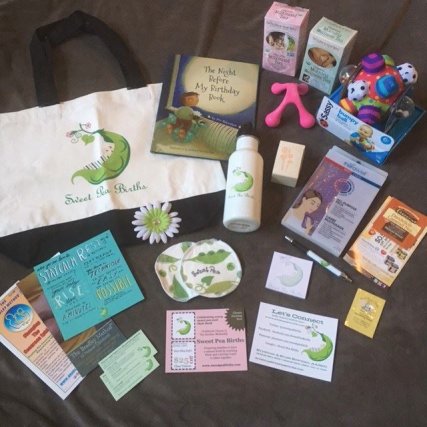 Golf Weekend - $500 Value
Starting Bid: $125
3 days and two nights in a private home in the Chaparral Pines Golf Community
Two rounds of golf or golf for 2 at Chaparral Pines Golf Course
Cart Fee included
Must be used by November 15, 2016
Lactation Support Package - $180
Starting Bid: $45
Offered by Sarah Kankiewicz, CLE (Firefly Lactation Services)
Prenatal visit
Birth-day visit
2 postpartum visits
Birth Journey Class - $200
Starting Bid: $50
Offered by Dianne Hamre (Doula Dianne)
This intensive one-day workshop will equip you with knowledge and skills that will enhance your birth experience while making lasting memories. The ideal time to take this workshop is in your 7th or 8th month of pregnancy. 
CLASS BENEFITS
This unique birth preparation class is designed with you in mind. You will be given a variety of tools needed for your journey regardless of where you are choosing to birth your baby.
The intimate class environment creates a time of special bonding with your partner.
It is taught in such a way that you will leave confident in your ability to advocate for your care in a respectful manner.
Birth Doula Services - $500
Starting Bid: $125
Offered by Ashlee Witham (Essence Doula)
Essence: the most significant element, quality or aspect of a thing or a person.
SUPPORT*RESPECT*EMPOWERMENT 
Ashlee Witham *Doula Services in PHX valley
As your doula, I will support you during pregnancy and assist you during childbirth and provide support to you and your family after birth of your baby.
Postpartum Doula Services - $240
Starting Bid: $60
8 Hours – Offered by Ashley Anders
A postpartum doula provides evidenced based information on things such as infant feeding, emotional and physical recovery from birth, mother–baby bonding, infant soothing, and basic newborn care.
A postpartum doula is there to help a new family in those first days and weeks after bringing home a new baby. Research shows that moms, dads and babies have an easier time with this transition if a good support team is in place.
In-Home Breastfeeding Consultation - $60
Starting Bid: $15  
Offered by Sarah Kankiewicz, CLE (Firefly Lactation Services)
Labor+Birth Photography - $400   
Starting Bid: $100
Offered by Rebecca Turrigiano (Loving Touch Doulas)
Being passionate about all things birth related, I am excited to be able to offer this service to both my doula clients and also families simply wanting to capture this special time on film. I pride myself in knowing when to capture these moments, and am happiest when my clients haven't even realized that I was even taking the shots I did! Having a background in fashion, film and T.V, I bring a very unique prospective to your photos. The shots I capture also respect the birthing Mom's dignity and doesn't feel intrusive during private moments between partners. I am always honored to be invited into such a private moment. 
Description of Services
Available for Home, Birth Center and Hospital births
Labor and Delivery Photos starting in Active labor (6 or 7 cm dilated)
50- 75 Edited, full resolution Digital and printed copies given to you within 7- 10 days
Naturopath Visit - $200
Starting Bid: $50
Offered by True Harmony Wellness Center
Spa Gift Certificate - $80
Starting Bid: $20
Offered by True Harmony Wellness Center
Mini Maternity Session - $175
Starting Bid: $45
Offered by Aimee Sugar Photography
Essential Oil Introductory Kit - $35
Starting Bid: $10
Offered by Aimee Sugar
Starting Bid: $45
Offered by The Pampered Belly
Placenta Encapsulation
Placenta Print
Raw Belly Cast - $75
Starting Bid: $20
Offered by The Pampered Belly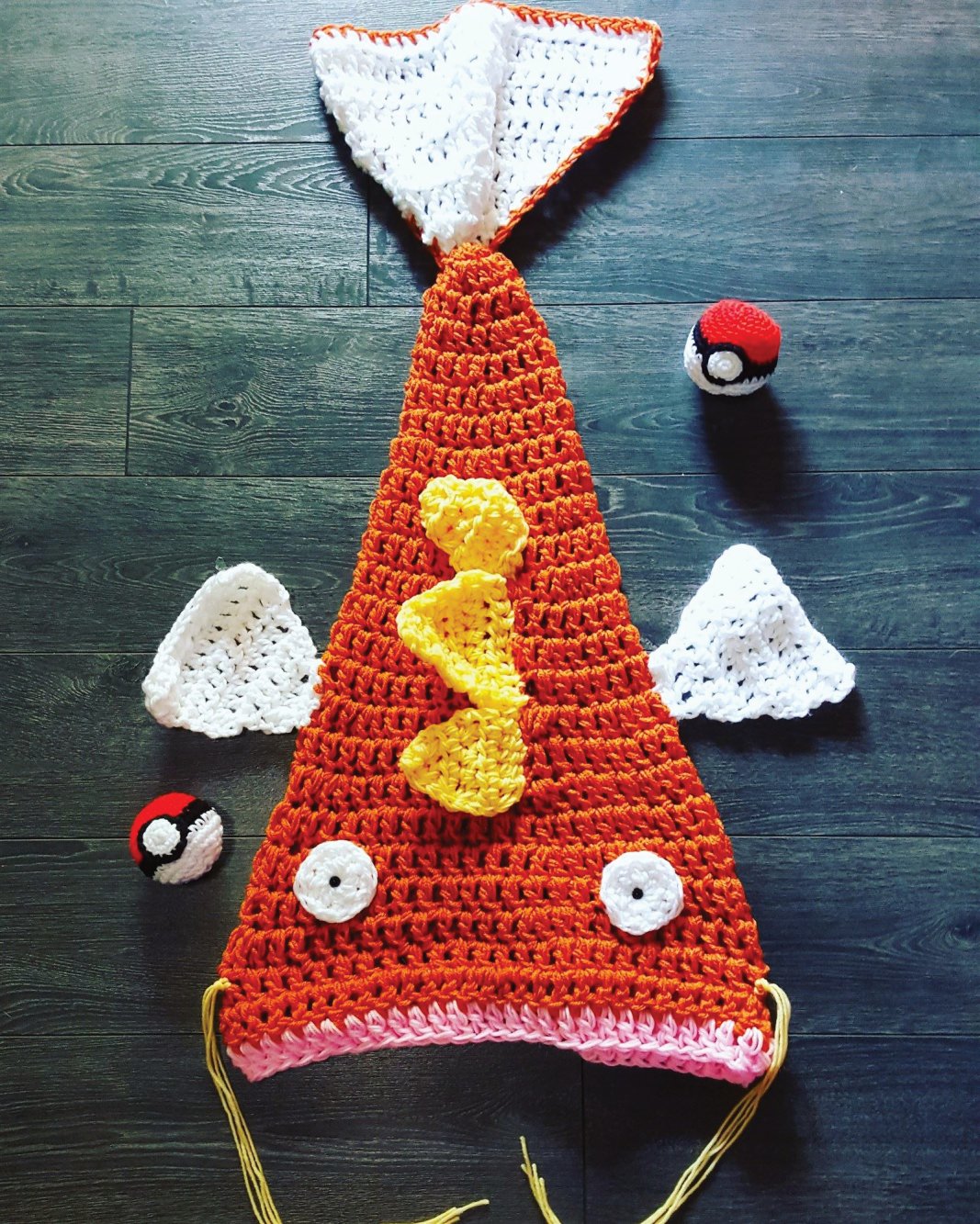 Magikarp Blanket - $75
Starting Bid: $20
Offered by Hookin' for Rent
Some last minute additions - will have more info at tomorrow's event!!
Photo Session –
Starting Bid:
Offered by Rala Photography
Nutrition Consultation –  
Starting Bid:
Offered by Baby Bloom Nutrition
Therapy Session –
Starting Bid:
Offered by OSS Physical Therapy
I hope to see you at tomorrow's event.  Come look for me upstairs - I will be at the silent auction sign-in table :)
This month's featured doula is Kelly Sunshine, of Sunshine Doula Services.  We have had the pleasure of being vendors together at several different local birth events. It is our pleasure to introduce you to her this month in our Meet The Doula feature.
When was the first time you heard the word, "doula"?
I don't remember the first time I actually heard the word, however, as my sister-in-laws and friends were having kids I would always go be with them while they were in labor and help them. I had already had a few of my kids so they thought I would be helpful. I was essentially being a doula without realizing it. Then one day a little over 5 years ago, I meet a gal who was a doula and the dots all connected for me. I remember thinking how I wish I would have had a doula with me at my 4 births.
How did you decide that becoming a doula was part of your journey?
I've had a passion for labor and delivery for years. I contemplated getting my nursing degree at one point. But the more I thought about it I realized I really enjoy helping moms through the entire birth process and building relationships. I had heard about doulaing before. Then about 5 years ago I met a gal who had been a doula for a few years and I learned a lot more about the profession. At that moment I knew that was exactly what my heart had been wanting to do. My husband, who saw my enthusiasm, strongly encouraged me to "do it". Before I even had a chance to make a decision, he had already enrolled me in a doula certification training that was happening in Phoenix 2 weeks later. I've never looked back since then.
Are you a birth and/or a postpartum doula?
Birth.
How long have you been a doula?
I have been a doula for almost 5 years. I am DONA Certified. I have been fortunate to have a very active career and have been blessed to work with over 350 families since I started.
What do you enjoy the most about being a doula?
So many moms have a vision of what an ideal birth would be like. I like to help them develop the confidence to trust in their bodies and themselves. There is nothing more rewarding than to support a mama and for her to realize how strong and awesome she really is. I also truly love the relationships I form with the couples.
What is your philosophy when you go to a birth space?
Empowering moms with the philosophy of, "its their agenda not mine"; and using my skills to create an optimalenvironment that they envisioned. Also helping them stay on course with their plan even when they don't think they can do it anymore.
How do you work with and involve the birth partner?
This is very important to me. I am not there to take their place but to work together to help support the mom.  I adjust my involvement based on how comfortable their coach is and how involved the coach wants to be. If I see they are feeling uncomfortable or nervous I show them things they can do to support the mom. Once they get a little confidence then they step up and want to do more. It really cool to watch.
What is the toughest situation you have ever dealt with?  How did you handle it?
Believe it or not the mamas are pretty easy to deal with. By the time we get to a birth we've made a pretty strong connection and I generally know what they need. As soon as you bring the extended families in, not the daddy's or partners, it can sometimes get challenging. My most notable situation was with very vocal and disruptive family members in the room. They were creating a lot of tension and drama and I could see it was upsetting the mom. In fact, despite her requesting them to leave the room they simply weren't respecting her.
I stepped in and with kind firmness asked them to step outside into the waiting area. I explained that I wanted to take some time to help the her get more comfortable and focused. They understood and spent the rest of the birth in the waiting area. 
What keeps you working as a doula?
I suppose the best way I can describe it is that being a doula is in my blood. I just love it. It's challenging work. It keeps me on my toes. Every birth has its own unique dynamic. And I guess I am pretty good at it. Perhaps it's my gifting and a way of serving the world.
What does your fee cover – how many visits or hours?  Is there a different charge for a shorter labor or longer labor?
My fee covers a prenatal visit which generally last an hour to 90 minutes. It also includes unlimited pre-birth support by phone, email and text leading up to labor. Obviously I am with the family from the beginning of active labor through approximately a couple hours after birth to help the mom and baby get comfortable, and establish nursing if that is their desire.
I also take photos of the entire labor, birth and after.  I provide the family with the edited digital copies, as well as a printed 4x6 set. I also write the family a birth story and then meet them for a postpartum visit as well. My fee is the same regardless of the length of the labor.
Do you offer any other services to your clients?
Yes. I do placenta encapsulation and have processed over 650 placentas. I also have some other pre- and post-birth products that are designed to help moms prepare for labor and heal following the birth.
Just for fun, what do you do when you are not doula-ing?
Well being a doula occupies a good portion of my life. When I am not doulaing, I love to travel with my husband and do family vacations with our four kids. We entertain at our home frequently with family and friends, which I love to do!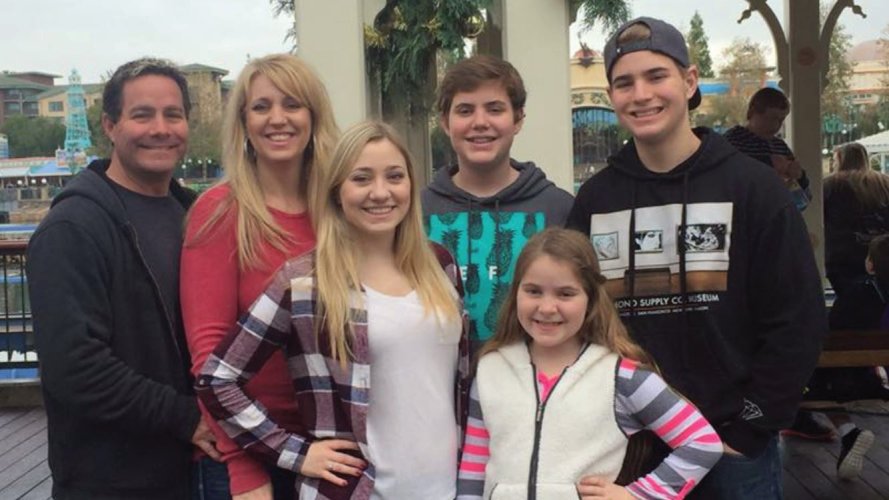 Would you like to Connect with our featured doula?  Here is her contact information:
Kelly Sunshine
602-410-5968
Disclaimer:
The material included in this blog is for informational purposes only. It is not intended nor implied to be a substitute for professional medical advice. The reader should always consult her or his healthcare provider to determine the appropriateness of the information for their own situation.  Krystyna and Bruss Bowman and Bowman House, LLC accept no liability for the content of this site, or for the consequences of any actions taken on the basis of the information provided.  This blog and related videos contain information about our classes available in Chandler, AZ and Payson, AZ and is not the official website of The Bradley Method®. The views contained in this video and on our blog do not necessarily reflect those of The Bradley Method® or the American Academy of Husband-Coached Childbirth®.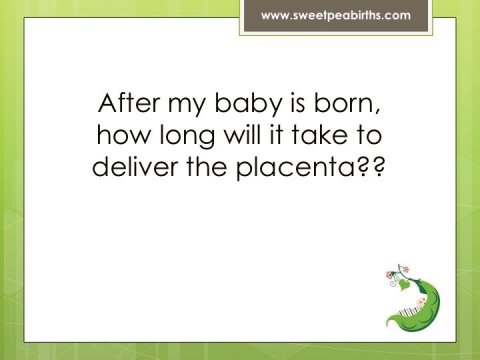 This is a question that came up in class on Friday evening. I thought it would be great to answer it as a Q&A today:







Here is summary of the info:

Anywhere from 10 minutes to 1 hour could be considered range of normal as long as mom is doing well and not losing too much blood (<2 liters). Reference

HERE




HERE

is a great article to read about the delivery of the placenta and possible complicaitons. Dr. Rachel Reed, who writes the blog,

Midwife Thinking

, offers information and writes about a couple of scenarios that might interfere with the delivery of the placenta.




Please leave me a comment with your experience in this last phase of labor. Thankfully, all of ours were uneventful.  Also, let me know if you have a question for next week!




The material included in this blog and video is for informational purposes only. It is not intended nor implied to be a substitute for professional medical advice. The viewer should always consult her or his healthcare provider to determine the appropriateness of the information for their own situation.  Krystyna and Bruss Bowman and Bowman House, LLC accept no liability for the content of this site, or for the consequences of any actions taken on the basis of the information provided.  This blog and video contain information about our classes available in Chandler, AZ and Payson, AZ and is not the official website of The Bradley Method®. The views contained in this video and on our blog do not necessarily reflect those of The Bradley Method® or the American Academy of Husband-Coached Childbirth®.

 








0

/