...celebrating every swee​t pea their birth
I am so excited to kick off our new VLOG series, "Ask the Doula".  I will be inviting area doulas to come in and answer our reader questions so that you can get a feel for all the different things a doula can bring to your pregnancy, your birth space, and the support they offer throughout the childbearing year.

I invited my friend and colleague Darcy Newlin to join me and answer our first question, "What is a doula's role at birth?"
Here is a summary of her answer:
Anything non-clinical
It can be things like:
Massage
Maneuvers to help baby move into optimal position
Keeping your partner hydrated and fed so that they have the energy to support you
Comfort measures in labor: hip squeezes, rebozo techniques
A doula's wide range of experience helps with the little things...
Hospital or birth center: all of your belongings packed and ready to go
Birthing at home : help get birth space set up, get team to you
A doula who has experienced birth herself and/or has attended many births can help by giving you a sense that what is happening is normal and that you are safe.  Although it's intense and powerful, and you didn't know you had that inside your body, it's you – you and your baby working together to be born.  She will assure you that while it is a sacred event, it's normal and it's safe.
Contact Darcy:
Phone/Text Number: 602-402-0855
Join me next week for another installment of ASK THE DOULA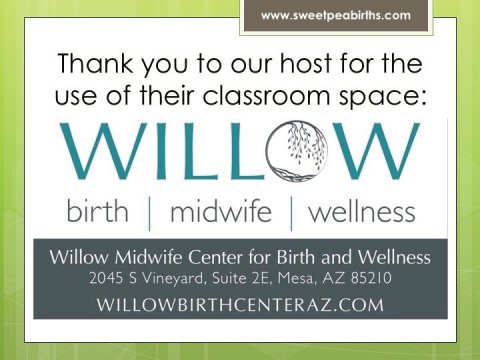 Disclaimer: 
The material included in this blog and video is for informational purposes only. It is not intended nor implied to be a substitute for professional medical advice. The viewer should always consult her or his healthcare provider to determine the appropriateness of the information for their own situation.  Krystyna and Bruss Bowman and Bowman House, LLC accept no liability for the content of this site, or for the consequences of any actions taken on the basis of the information provided.  This blog and video contain information about our classes available in Chandler, AZ and Payson, AZ and is not the official website of The Bradley Method®. The views contained in this video and on our blog do not necessarily reflect those of The Bradley Method® or the American Academy of Husband-Coached Childbirth®.   
Birthing From Within and Bradley Method® natural childbirth classes offered in Arizona: convenient to Chandler, Tempe, Ahwatukee, Gilbert, Mesa, Scottsdale
/