Shopping Cart
Your Cart is Empty
There was an error with PayPal
Click here to try again
Thank you for your business!
You should be receiving an order confirmation from Paypal shortly.
Exit Shopping Cart
...celebrating every swee​t pea their birth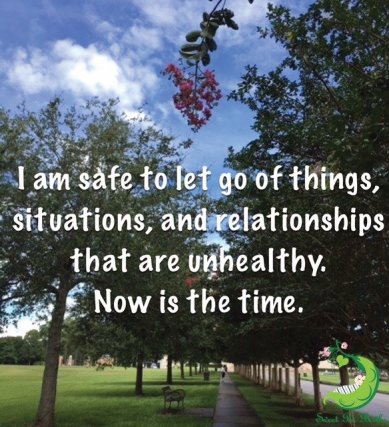 There is no time like the present to let go of the situations and the people that are not serving a positive purpose in our lives, or from which (or whom) we have finished learning the lessons they were meant to teach us.
Pregnancy and postpartum are time of threshold and initiation. They are times when things are new, when things are in transition, and when quite frankly, they are sometimes completely turned around and upside down.  
In times like this, the extra stress of situations that bring negativity are the things that keep us from being present for ourselves and for our baby. If you sit quietly, I am guessing you can name at least one thing, situation or relationship that it is best parted with for the time being.
What's one small thing you could do today to move away from that thing, situation or relationship so that you can be free to make your whole self available and present for this pregnancy - labor - birth - postpartum?
Disclaimer: 
The material included in this blog is for informational purposes only. It is not intended nor implied to be a substitute for professional medical advice. The reader should always consult her or his healthcare provider to determine the appropriateness of the information for their own situation.  Krystyna and Bruss Bowman and Bowman House, LLC accept no liability for the content of this site, or for the consequences of any actions taken on the basis of the information provided.  This blog and related videos contain information about our classes available in Chandler, AZ and Payson, AZ and is not the official website of The Bradley Method®. The views contained in this video and on our blog do not necessarily reflect those of The Bradley Method® or the American Academy of Husband-Coached Childbirth®.
Birthing From Within and Bradley Method® natural childbirth classes offered in Arizona: convenient to Chandler, Tempe, Ahwatukee, Gilbert, Mesa, Scottsdale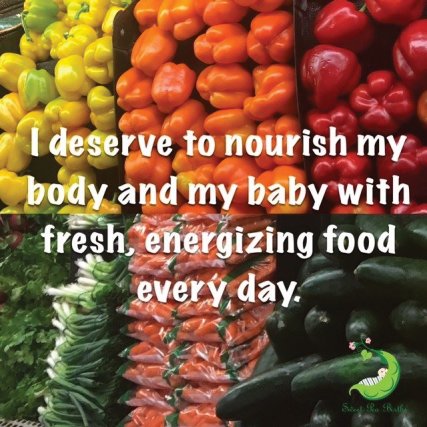 "I deserve to nourish my body and my baby with fresh, energizing food every day."
The one thing we can all do for our growing sweet peas is make an effort to eat well. As we come into the summer season, there is the opportunity to purchase from local farmers at community markets, and there are LOTS of sales at the stores.
If you need to watch the budget, check out your grocery store circulars that come in the mail. I also like the
EWG Dirty Dozen
list. You can see it online or download it as an "app" on the smart phone. I use it to make the most of our grocery money. Any produce that is on the "dirty dozen" list is a known high-pesticide crop.  Food on that list is produce that we will purchase in the organic section. Anything else on our list we buy from the conventional produce area in the grocery store or farmer's market.
We also offer our students the
Brewer Pregnancy Plan
as a guideline for daily nutrition. It is a conscientious focus on high protein and whole food so that multi-vitamins become the gap filler and not the only source of vitamins and minerals during pregnancy.  You can read more about the Brewer eating plane
HERE
and
HERE
.
What's one small thing you can do this week to make better food choices while you are pregnant and/or breastfeeding?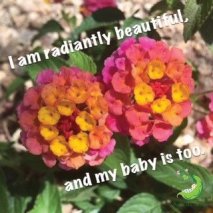 "I am radiantly beautiful, and my baby is too."
I love this affirmation.  You can be beautiful, and then there is radiantly beautiful.  
Pregnancy, especially a first one, is potentially full of moments when we are trying to accept the physical changes that are taking over our body. There is no way to stop them, they just are. In fact, they must be in order for the Sweet Pea inside of us to grow and change and be ready to meet us earthside.
If like me, you dreaded watching your body grow bigger than it ever had before, take a moment to breathe in the fact that you are growing a new human, and that you are still YOU. Look in the mirror and find one small thing that is radiantly beautiful about this process.
If you are feeling good about all the changes, keep rocking it, mama!! Breathe in the radiance and shine it out. 
To all the mamas out there:
You are radiantly beautiful. 
NEXT BRADLEY SERIES:

May 20 - August 19, 2017

Saturday evenings at 6:00 pm

Willow Midwife Center for Birth and Wellness

Mesa, AZ







Disclaimer: 

The material included in this blog post is for informational purposes only. It is not intended nor implied to be a substitute for professional medical advice. The reader should always consult her or his healthcare provider to determine the appropriateness of the information for their own situation.  Krystyna and Bruss Bowman and Bowman House, LLC accept no liability for the content of this site, or for the consequences of any actions taken on the basis of the information provided.  This blog and related videos contain information about our classes available in Chandler, AZ and Payson, AZ and is not the official website of The Bradley Method®. The views contained in this video and on our blog do not necessarily reflect those of The Bradley Method® or the American Academy of Husband-Coached Childbirth®.

 


Birthing From Within and Bradley Method® natural childbirth classes offered in Arizona: convenient to Chandler, Tempe, Ahwatukee, Gilbert, Mesa, Scottsdale







0

/