...celebrating every swee​t pea their birth
| | |
| --- | --- |
| Posted on April 22, 2011 at 10:41 AM | |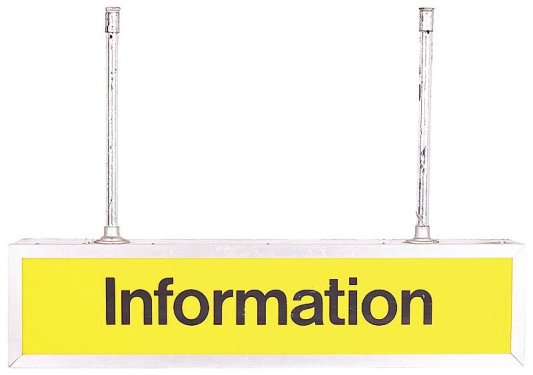 Information Desk: 
What is a good Bradley Method® outcome?
One of the reasons we chose to be Bradley Method® students, and then later decided to become affiliated with the organization is that The Bradley Method® puts the responsibility squarely on the parents for the outcome they have with their birth.  They also emphasize the ultimate goal of Healthy Mom, Healthy Baby.
Natural childbirth tends to be characterized as anti-establishment, anti-hospital and anti-doctor.  Depending on the instructor and the delivery mechanism, it can be all of those things.  It is easy to blame the establishment, the hospital or your doctor when things do not go the way you planned or the way you wanted.
When I hear "bad" hospital stories from moms who wanted to have natural births, I wonder if they prepared for the birth the way we learned to prepare for a birth.  I wonder if they hired labor support professionals to ensure that they had the labor they wanted.  I know that sometimes despite having done both of these they still have bad outcomes.  In that case I wonder if they knew it was okay to change care providers or their birthplace to get a better chance at the birth they wanted.
I had touched on my hand analogy to explain The Bradley Method® in an earlier post – here it is again.  The palm of the hand is Relaxation – the key to the Bradley Method.  Then there are five fingers – Exercise, Nutrition, Communication, Consumerism and Education.
This holistic approach is what makes the Bradley Method® so successful at preparing the Mom and Coach to have a spontaneous vaginal birth with little or no intervention.  We make every effort not to bias our students as to what kind birthplace is chosen or who their care provider is – we train the team to work together to prepare for their athletic event and to think about which questions they could be asking all along the way.
The team is taught one relaxation technique every week – at the conclusion of the class they have twelve different relaxation techniques that cover the physical, mental and emotional aspects of relaxation that a mom needs to achieve in order for her labor to progress without interruption.  We also train coaches to look for signs that one of these needs isn't being met.  With this training, they can evaluate what kind of relaxation they could try to help mom get into the deeply relaxed state she needs to be in to cope with the strong sensations of labor.
The team is taught the
importance of exercise
to help mom have the stamina and the strength necessary to withstand and succeed at labor.  The key of what birth is at its core is in the word "labor" – a mom is going to have to work to have her baby.  The team is encouraged to have mom do some form of safe cardiovascular exercise on a daily basis for mom to have the stamina she needs for the length of her birth.  Whether she labors a few hours (an intense, short birth) or several hours (a prolonged multi-hour or multi-day event), every type of labor has a better outcome with mom who has the stamina to handle her particular kind of labor. 
The Bradley Method® also teaches pregnancy-specific exercises to target the three B's of birthing: the back, belly and bottom.  These exercises are safe to start during pregnancy even if mom does not have a regular exercise program in place.  They strengthen and add flexibility to the areas that will be worked during the process of labor and that mom will need to have strength and control over for the pushing phase of labor.
Nutrition is a key component to a healthy pregnancy and a good outcome for mom and baby.  The Bradley Method® teaches the
Brewer Pregnancy Diet
, based on the work of Dr. Tom Brewer who did years of study and research to decrease the incidence of pre-eclampsia and toxemia of late pregnancy.  The couple is encouraged to have mom strive for 80g – 100 g of daily protein, consumed through a well-balanced diet that includes dairy, eggs, protein sources, leafy green vegetables, other fruits and vegetables, grains, a daily vitamin C source and fats and oils.  The variety of foods in their closest "whole food" form provides all the protein mom needs as building blocks for her and the growing baby, as well as all the essential vitamins and nutrients needed for a healthy mom and baby through pregnancy and post-partum if the mom continues with the new habit she has formed.
Communication is an important part of class every week as well.  We do communication exercises to strengthen the bond between Mom and Coach.  We encourage the team to phrase things in a positive way so they are constantly building up and encouraging their partner.  We also work on non-verbal communication since most moms will reach a point in the labor when they can't talk any more and the Coach needs to be able to read his partner's non-verbal cues so he can keep coaching her and meeting her needs so she is as comfortable and supported as possible through the most trying aspects of labor.
Consumerism is taught so that couples can make choices based on true "informed consent".  Informed consent in the realm of The Bradley Method® means that a couple has heard about different options available to them in class, has read about their options outside of class to come to their own conclusions about what they do or do not want during their pregnancy and birth, and that they have had conversations with their care provider to discuss their choices and ensure that their care provider will honor their decisions for their pregnancy and birth.
We also teach our students a series of questions that they can ask if they have to make a decision without access to the Internet and extra reading materials, or if time is of the essence.  Again, many of the decisions that a couple is faced with in these situations are options that they may have opted against in the event of a normal, uncomplicated birth.  Our hope is that the students did their homework and read up on them when they were opting against them, and have a basis to form a decision when deciding what kind of intervention is best when the labor indicates that interventions may be necessary for a Healthy Mom, Healthy Baby outcome.
Education is another key that makes The Bradley Method® so successful.  Our syllabus teaches a couple what is normal and what they can expect in a normal, uncomplicated pregnancy and labor.  We teach our couples what the warning indicators are and what the true medical emergencies are in pregnancy and labor.  We teach our couples how to have good outcomes if they end up with a cesarean or if they have an unplanned labor setting and end up giving birth outside of their chosen birthplace.  We teach breastfeeding and postpartum planning.
The theme running through all of these aspects of our classes is that it is up to the parent to have the birth oucome they want.  If all they plan to do is show up for class, at least they can get the information and one opportunity to prepare for their labor every week.  It would be less likely for the couple that doesn't do work outside of class to have their ideal birth.
If a couple takes all the instruction to heart, and does their daily exercise, faithfully tracks and meets the nutrition goals, practices relaxation and runs through a labor rehearsal every day, completes the study guides and they do their own research on the information offered in class to come up with their own conclusions and have good discussions with their care providers, then they are more likely to have the birth they want. 
My mantra is Practice Makes Prepared.  It is not a guarantee, however all the preparation makes for a healthy, low-risk mom who can withstand the trial of labor because she is physically ready, emotionally ready and she has the utmost confidence that her coach is just as ready as she is to do the work that is ahead of them when they face their labor together as a prepared team.
Has every one of our students had a textbook Bradley birth?  According to my count, only two from the eight that have had their babies already had completely intervention free births.  Whatever their outcome, they drew on the information from class to labor as long as possible without intervention.  Sometimes situations do present themselves when parents need to choose which of the options out there they want to use to speed labor, ease labor or avert a cesarean.  However, I can confidently say that most of them were very happy with their birth stories and felt like they made good decisions about the interventions in their births.
So, given that a Mom and Coach team has prepared for their birth in the way that best suits them, a good Bradley Method® outcome is one in which the parents accept the responsibility that their birth is their choice.  They feel good about the decisions that they made through the course of their pregnancy and labor, knowing that they made those decisions based on their personal needs and the ultimate goal of Healthy Mom, Healthy Baby.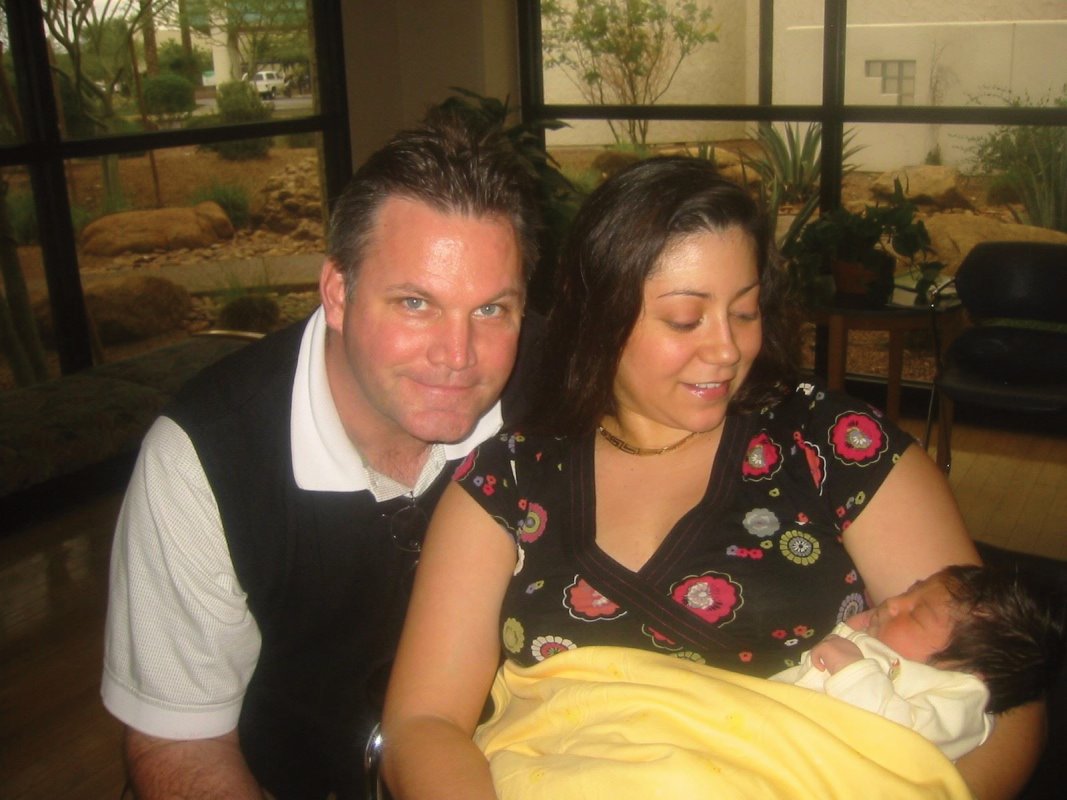 Disclaimer: 
The material included on this site and blog is for informational purposes only.  It is not intended nor implied to be a substitute for professional medical advice. The reader should always consult her or his healthcare provider to determine the appropriateness of the information for their own situation. This site and blog contain information relevant to our classes available in Chandler, AZ and Payson, AZ and is not the official website of The Bradley Method®. The views contained in this site and blog do not necessarily reflect those of The Bradley Method® or the American Academy of Husband-Coached Childbirth®.
Categories: Bradley Method® outcome, Coaching, Exercise, The Bradley Method®, The Bradley Method® classes, Why we chose the Bradley Method® childbirth classes
/