...celebrating every swee​t pea their birth
| | |
| --- | --- |
| Posted on May 6, 2011 at 2:13 PM | |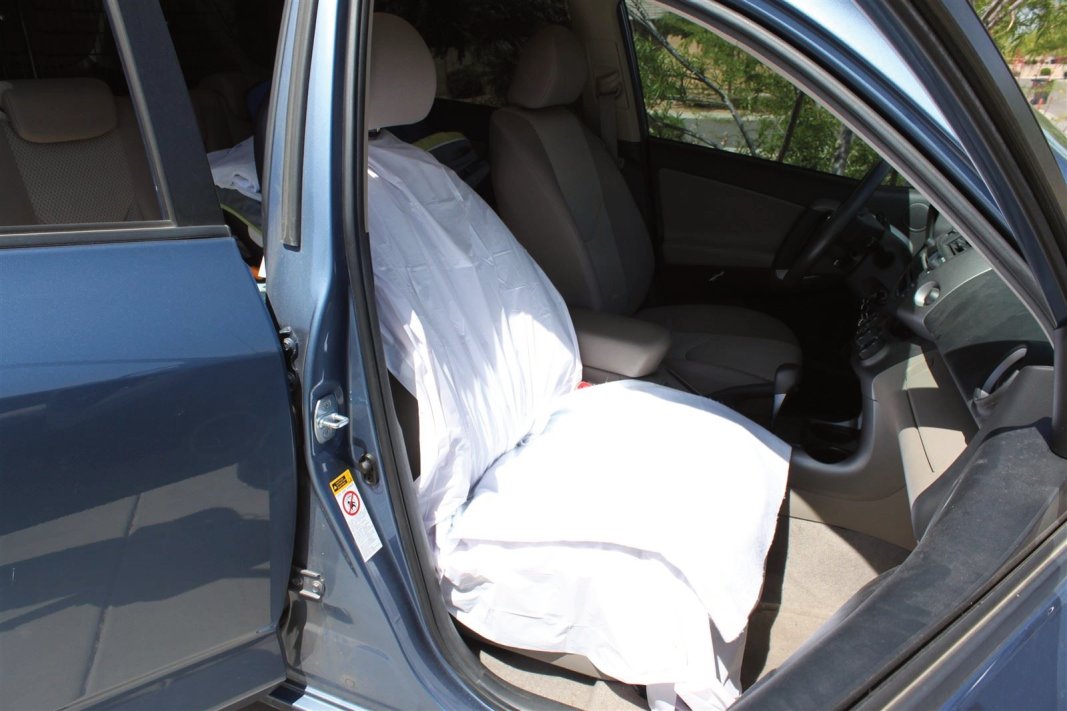 How do we make a smooth transition to our birthplace?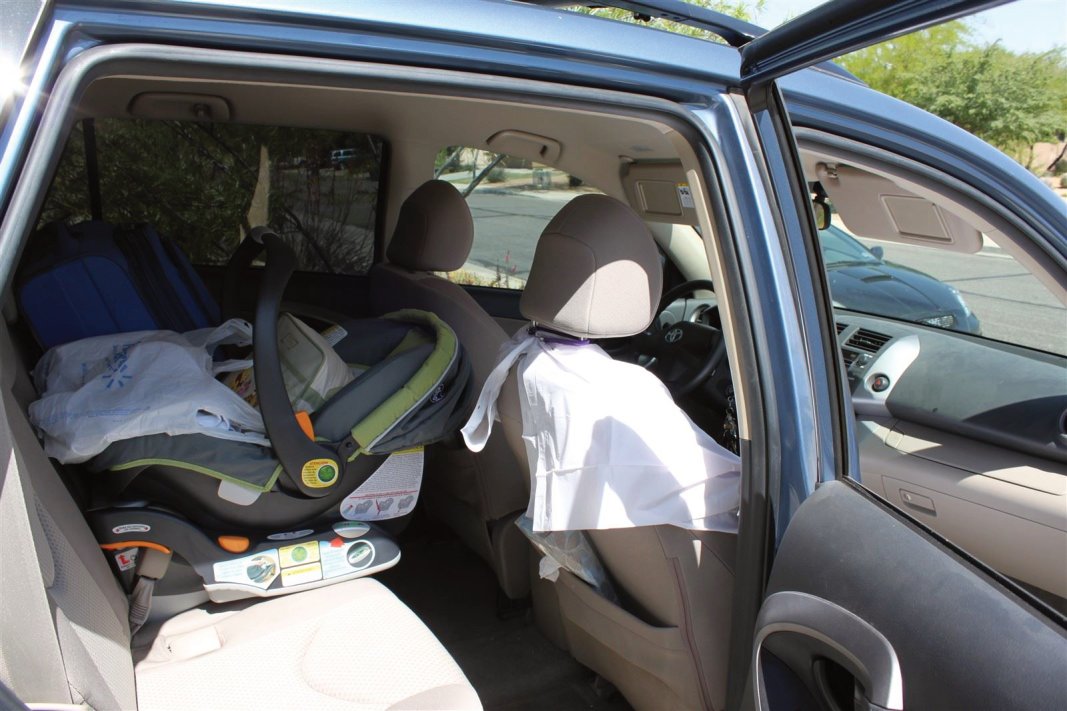 To piggyback on
Tuesday's post
, I thought I would share some ideas on how to make the transfer to the birthplace as smooth as possible.  A common occurrence when changing from your home to your birthplace is a surge of adrenaline from excitement, fear or apprehension.  In early or active first stage labor this surge can slow or stop labor.
Although it's virtually impossible to keep adrenaline out of the equation completely when making a transfer, especially for first time parents, here are some things you can do to ensure that the transfer is as smooth as possible.  The goal is to minimize the effect of adrenaline on the progression of labor.  Some of these suggestions are time savers and others are relaxation techniques.
1.  Have you birthplace gear packed a couple of weeks before your estimated due date.  The major things you will need in the birthplace (labor/relaxation tools, clothing, toiletries, baby layette) should be ready at least two weeks before your EDD since birth usually occurs between 38 – 42 weeks gestation.  If your baby happens to be ready early, your bag will be ready to go in the car and you can focus all your energies on your labor.
Keep a list next to your bag of the last minute things you want to bring, and keep those things close to your bag when you are not using them.  I am thinking of things like the camera, phone or other electrical device chargers, keys, wallets or purses.
2.  Have the car ready to make the transfer at least two weeks before your EDD.  Keep things like towels, waterproof pads, bottled water, pillows, a couple of blankets and hand sanitizer in a box somewhere in your car.  We would put a plastic bag between the pillow and the pillowcase just in case – labor can be a goopy, drippy affair.  The idea is that you have what you need to put between mom and the car seat while you drive to your birthplace while in labor.  The other situation we would prepare for is an unplanned delivery – we wanted everything we needed to deliver safely just in case we didn't make it to our birthplace.  Forgive the casualness, however if you know our birth stories – LOL.
3.  Have as much paperwork done ahead of time as possible.  Check with your birthplace or your care provider to see what kind of paper work they require before admission for the birth.  Most venues will let you complete this work ahead of time.  If there are any procedures you are thinking of declining, ask for that paperwork as well.  It is a good idea to take a look at that paperwork – sometimes they will outline the benefits and the risks and this may help you make a choice.  The advantage to doing this is that you can bring it with you and give it to your care provider at admission so that it is in your chart and with your birth plan.  It will be one less set of questions to deal with when you could instead be turning all your attention to your labor.
4.  Carry extra copies of your birth plan with you at all times.  We all imagine that we will go into labor at home, and for most of us, we do.  However, in the case that you are out and about, or if you face an unexpected situation, then it is a better to have a birth plan handy so that no matter under which circumstances you get to the hospital, as long as mom and baby are doing well, you will have a good opportunity to have the birth for which you have been practicing and preparing.
I also suggest that you have extra copies of your birth plan in your packed bag.  I suggest keeping them in an outside pocket so that they are easily accessible.  Make sure that one is put in your chart upon admission to your birthplace.  Offer them to everyone who enters the labor room.  Remember to use positive communication techniques when asking your care providers for their help in meeting your birth plan.
4.  To make sure you are not going to your birthplace too early, run through Dr. Bradley's list of things to do to confirm you are in actual labor versus pre-labor.  He suggests that mom's eat, drink, walk, shower and nap.  The idea is that if changes in activity or position don't hinder the progression of labor, then the mother's body is progressing towards the birth of her child.  If mom does all of these things and her contractions keep progressing in frequency, duration and intensity, then it is likely that you are in actual labor.
5.  Check a mom's physical and emotional signposts against an overview of labor chart, such as the one found in The Bradley Method® Student Workbook on pages 38-39.  A laboring mom and her coach would use this chart as a guideline along with the parameters set by their care provider.  It is a good idea to highlight the signposts that you are looking for that will indicate that it is time for a transfer to the birthplace.  When the mom is clearly progressing and close to those signposts, then it is time to make the final preparations to head to your birthplace.
6.  Take a warm bath or shower.  Warm water is one of nature's relaxation tools.  If mom's water is intact, she can take a bath.  You will need to do your reading and research ahead of time if you want to use a bath as a relaxation tool after the bag of waters has ruptured.  The information on the subject varies.  Most care providers agree that moms with a broken bag of waters can take a shower without a risk of infection. 
7.  If there is time, have mom do a good relaxation exercise before she gets in the car.  At this point, I would suggest that a coach uses a good mental imagery exercise, or read mom the birth story she has written for a peaceful birth, or to read some affirmations while doing some good abdominal breathing.  The idea is to reassure mom that although she is leaving her current space, her labor and her baby should continue progressing toward the birth.
8.  Have an assistant coach drive the car so that coach can focus on keeping mom relaxed.  If your car seat is already installed, then coach can sit in the back seat and talk to mom or give her a massage, or whatever it takes to keep her in a state of relaxation.  If the car seat is not installed, then mom and coach can travel together in the back seat.  The point is that if the coach isn't driving, he or she can focus all their attention on mom while someone else ensures that the team arrives safely at the birthplace.
Closing thoughts:
If you are having a home birth, keep in mind that most midwives will let you know before you are in an emergent situation that it's time to start talking about and deciding if it's time to go to a hospital for a different type of care.  In a non-emergent situation, many options on this list are still available to you.  It would be up to you to decide if you want to take care of hospital paperwork ahead of time "just-in-case", or if you feel better trusting that the birth will go as planned and this would be a step in the wrong direction.
Whether you are planning a hospital, birth center or home birth, I must emphasize that once it is clear that mom is in actual labor rather than pre-labor, it is imperative that mom has the coach or an assistant coach by her side at all times.  It would be very unfortunate if mom had an incident happen that would put you on the path to your birthplace sooner than you wanted to go (or in a home birth, make the hospital an unintentional reality). 
In our case, I fell down very hard in the shower because I was by myself.  Oops.  And this was with our third birth!  So even when we should know better, we get a little confident and make mistakes.  We ended up going to the hospital much sooner than we wanted to.  Because my bag of waters was already ruptured, we were encouraged to stay or else spend the rest of our morning signing paperwork to leave against medical advice.  We never imagined that we were going to be in labor there for two days, or believe me, we would have signed the paperwork to go home once we confirmed that the baby was okay.
As a reminder from Tuesday's post, I also want to reiterate that even if you take all these steps and your labor slows or stops when you get to your birthplace follow Berman's Law.  Be okay with going home if mom is less than 5 cm dilated and she is not showing any physical or emotional signs of late first stage labor.
I trust this list will give you some good ideas on making the transfer to your birthplace a good one so that labor continues to progress despite the change in venue.  As with most things related to pregnancy and labor, some things will work for you and others won't.  Take a look at the list and decide what works best for you in your situation. 
Disclaimer:
The material included on this site is for informational purposes only.
It is not intended nor implied to be a substitute for professional medical advice. The reader should always consult her or his healthcare provider to determine the appropriateness of the information for their own situation. This blog contains information about our classes available in Chandler, AZ and Payson, AZ and is not the official website of The Bradley Method®. The views contained on this blog do not necessarily reflect those of The Bradley Method® or the American Academy of Husband-Coached Childbirth®.
Categories: Birth plans, Bradley® Coaches, Coaches, Coaching, First stage labor, Going to your birthplace, Midwifery Care, natural labor coping mechanisms, Natural labor coping techniques, Pain management, The Bradley Method®, The Bradley Method® classes
/