...celebrating every swee​t pea their birth
| | |
| --- | --- |
| Posted on May 24, 2011 at 3:01 PM | |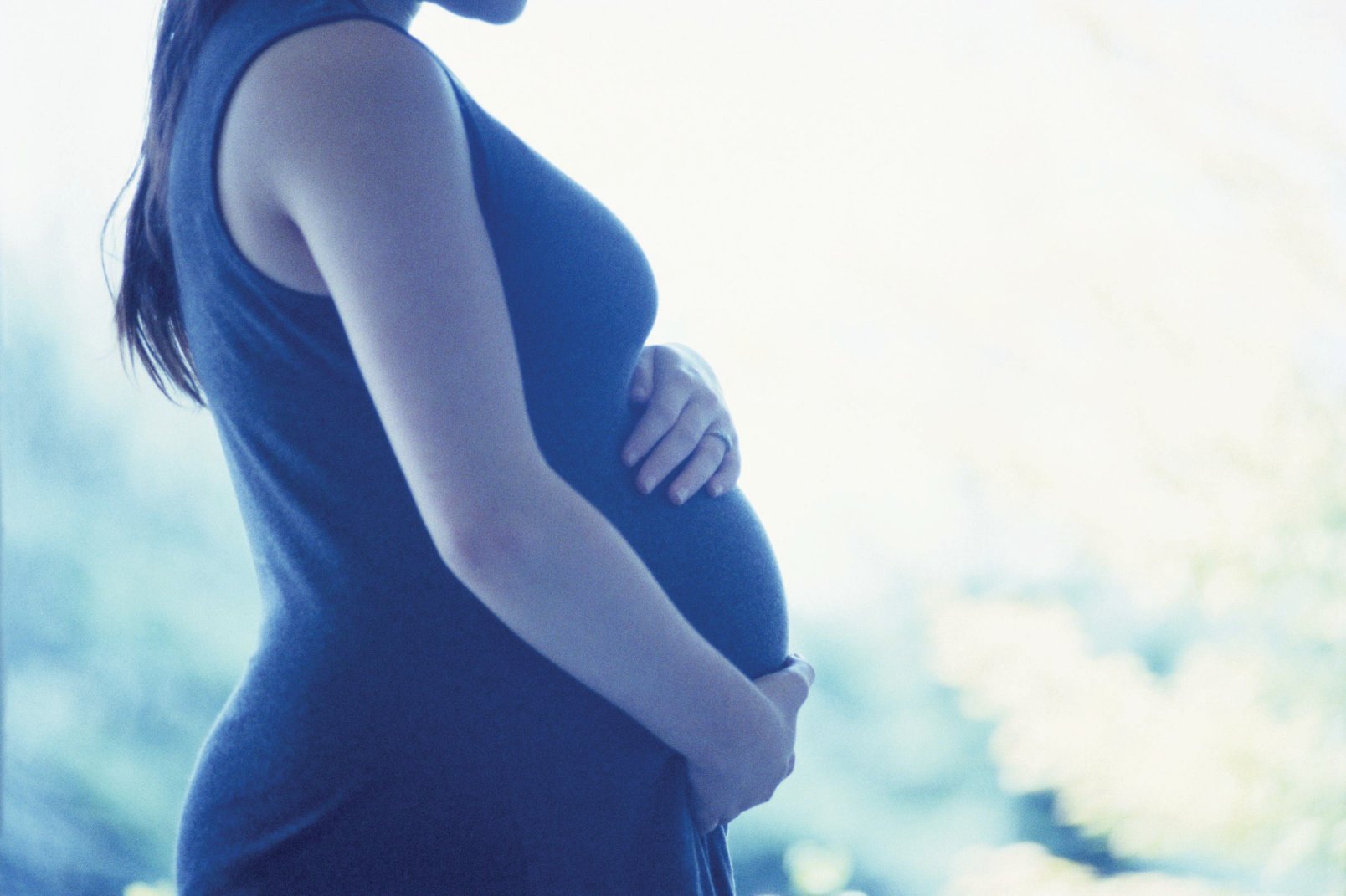 So your due date came…and went…what do you do now? 
One of Dr. Bradley's sayings was, "It's Not Nice To Fool Mother Nature".  There is a whole chapter of his book, Husband-Coached Childbirth, devoted to that topic, in which he talks about the concerns he has with trying to rush the process.
Did you know your due date was, at best, an estimate?  Did you know that only 4% of babies arrive on their actual due date?  There is no hard and fast rule for when your baby is going to make his or her entrance.
There is not a calendar or a PDA in your uterus with an alarm that will ring telling them that it's "go time."
The current way of estimating your due date is based on a model that is 181 years old.  A doctor named Franz Carl Naegele who was an ordinary professor and director of the Lying-in Hospital in Heidelberg, Germany devised this method of estimating due dates.  He published it in a "Textbook for Obstetrics", intended for use by midwives, in 1830. 
During the infancy, if you will, of obstetric medicine, one person published that a woman's due date was going to be approximately 280 days, or 40 weeks, after the date her last menstrual period.  This was not based on empirical evidence, but rather on a common belief of the time.
There is a more recent Harvard study published in June 1990 edition of the medical journal Obstetrics & Gynecology that we give to our students on the first evening of class.  It is a retrospective evaluation of pregnancies between April 1, 1983 and March 31, 1984.
The conclusion of that study was that the median estimated due date for primiparas (first-time mothers) should be 8 days later than Naegele's rule, and that multiparas should have an estimated due date that was 3 days later than Naegele's rule.  Per their study, if you are 41 weeks as a first-time mother, your baby might just be arriving to the point when he or she is ready to be born.
We ask our students to do a couple of things on the first night of class.
First of all, The Student Workbook asks them recalculate their due date.
We ask them to think about considering that new date of 41 weeks and 1 day as their "due date".  We then encourage them to start saying they have an "estimated due date" or a "due season" to take some of the pressure off of themselves and their bodies.  The reality is that your baby is going to come when your body and your baby decide to start labor, and not a moment sooner.
While no one who is or has been pregnant wants to tack on an extra eight days when they are feeling big, uncomfortable, hot and ready to be done with pregnancy, you just never know when your baby is going to arrive.  Giving yourself eight extra worry-free, stress-free days might be the best thing for you if you happen to be one of the moms who will go past her 280-day due date.
WHY DUE DATES ARE AT BEST, AN ESTIMATE
It is assumed that most women ovulate on day 14 of their menstrual cycle.  If you ask anyone who has had a difficult time conceiving, they will tell you that this is not always true.  Some women ovulate as early as day 11, and some as late as day 21.  This makes for as much as a two-week difference when estimating a due date.
There is a second variable: when was the egg fertilized?  Did you know sperm could live in a woman's body for seven days?  We found this out the "baby way" with our third child.  Just when we thought we had stopped trying to avoid another summer pregnancy, surprise – I was pregnant!  I joked that Bruss had bionic sperm until I discovered this little fact.  Oops.
So back to the point: Once the egg is released, it lives 12-24 hours, but sperm could live for seven days.  When do they meet?  Only your baby and your body know, and they are not telling.
Here is the third variable:  Once the egg is fertilized, it could take anywhere from 6-12 days after you ovulated to implant.  Until it finds a home in the uterus, cell division is on hold.  (If you think about how IUD's work, they make the uterus inhospitable for implantation, therefore it makes it highly unlikely you can establish a pregnancy with a fertilized egg.)  So, if your fertilized egg does take twelve days to implant, now you have more time to add on to your estimated due date.
There is the also fact that all babies are not created at equal rates of development.  There are certain milestones in gestation that doctors expect to find, however, not every baby is going to develop at the exact same rate.  Nature's bell curve deems that some babies will be ready early, the majority of babies will be ready around their estimated due dates, and then some of the babies will be ready after their due dates.  Once upon a time, a pregnancy was considered to be"normal" if a baby was born between 37-42 weeks of gestation.

With so much variation in the actual process, it is so hard for me to watch moms go past their due date and wonder if their baby's are going to make it without having to be induced.  As with all things pregnancy, there is no perfect rule.

There are times when a care provider will start to be concerned because either mom or baby starts to show signs that they are not physically handling the prolonged pregnancy.  If and when we are faced with this possibility, it falls on us as parents to make an informed decision about how to go forward when faced with that situation.
There is also a condition called "postmature".  It could be as simple as an error in estimating a due date, in which you could negotiate for time if mom and baby are doing well.  True postmaturity means that a baby is seriously ill: the placenta or mother are not supplying the baby with needed nutrients, the baby's skin is loose, the baby starts losing weight, the subcutaneous fat layer is gone and the baby looks like an old, dying person.  You can see that there is a cause for real concern in this situation.  It is very rare, however, no care provider wants to be the one who waited too long and then has to be the one to deliver a stillborn child.  And no parent in their right mind would intentionally harm their baby...hence the ever-so-important questions arise and it is so vital that we weigh all our options carefully.
WHAT YOU MIGHT CONSIDER
If you find yourself going past your due date, there are several options you might consider.  We encourage you and your coach to have these conversations with each other and your care team before you are faced with making an emotional decision.  Talk about these options well in advance of your estimated due date when you are calm, under no pressure to make a decision, and you still have time to research different options and induction methods should they become part of your care plan.
If your care provider is a midwife:
- If you are with a Licensed Midwife, you need to find out what the state law says about what her practice parameters are.  Here in Arizona, midwives can only deliver babies born between 36-42 weeks of gestation.
If you are baby is born early or later than that, you need to think about a "Plan B" option now before it becomes a critical decision.
- If you are under the care of a Certified Nurse Midwife practicing under the umbrella of a doctor's office, you need to discuss whether or not her practice will allow her to care for you past 42 weeks gestation, or how your state's laws applies to their care situation.
If your care provider is a doctor or doctor group:
- Stay healthy and low-risk so more options are available to you.
- You could show the Harvard study to your care provider and see if they will agree to give you an extra two weeks past the 41-1 date, based on the fact that your due date might have been estimated incorrectly.
- You could find and change your care to a care provider who is willing to give you more time than your current provider.  Bradley teachers are a great resource, as are any relatives or friends who have been in your situation.
- You could negotiate to do fetal movement counts, non-stress tests or biophysical profiles on a schedule you and your care provider agree to, and agree to consider interventions if you or your baby starts to show signs of stress.
WORKING WITH YOUR BODY
- You could try drug-free, non-consumption methods such as nipple stimulation, thumb sucking, or other acupressure massage points that stimulate the production of oxytocin, the same hormone your body produces to cause contractions. (Discuss with your care provider.)
- Sexual intercourse could help – semen contains the natural prostaglandins that medicine tries to mimic with the prostaglandin inserts used to ripen the cervix.  (Discuss with your care provider.)
- You could do some focused meditation and connect with your baby, encouraging him or her that you are ready for them and that you are waiting to meet them.
- You could continue with staying well nourished and getting plenty of rest so that when the day does arrive, you are rested and ready instead of tired and stressed.
INDUCTIONS AND INTERVENTIONS
There are many different ways to try to "speed things along" that are stimuli by application or consumption.  I am not going to comment on them because I do not want to bias you or be interpreted as giving you medical advice.  I will refer you to Husband-Coached Childbirth by Dr. Bradley or Thinking Woman's Guide to a Better Birth by Henci Goer for you to do your own research.
It's up to you and your coach to draw your own conclusions about which of these you would consider and in what order you would place them on your list of things to do.  I list them in alphabetical order:
- Acupunture
- Amniotomy (artificial rupturing of the membranes)
- Castor Oil
- Enema
- Herbs
- Mechanical Dilators
- Oxytocin
- Prostaglandin E2 inserts
- Stripping/sweeping of the membranes
- TENS machine
BEST WISHES
I hope and pray that if you are reading this, you are doing so to gather information instead of reading it as one of your last resorts looking for answers.  There is no right or wrong answer, just the one that works best for your peace of mind and for the best outcome anyone could want: Healthy Mom, Healthy Baby.
If you are looking at this because you are facing tough decisions, do not hesitate to drop me a line (
[email protected]
) and ask us to pray for you.  I am a believer in the power of prayer, and we will add our prayers to yours and ask that God's will be done for you and your baby.
Disclaimer:
The material included on this site is for informational purposes only.
It is not intended nor implied to be a substitute for professional medical advice. The reader should always consult her or his healthcare provider to determine the appropriateness of the information for their own situation. This blog contains information about our classes available in Chandler, AZ and Payson, AZ and is not the official website of The Bradley Method®. The views contained on this blog do not necessarily reflect those of The Bradley Method® or the American Academy of Husband-Coached Childbirth®.
References:
Husband-Coached Childbirth, Dr. Robert Bradley, 2008, pgs 16-42
Thinking Woman's Guide to a Better Birth, Henci Goer, 1999, pgs 49-74
Obstetrics & Gynecology, Vol. 75, No. 6, June 1990, pgs 929-932
The Bradley Method® Teacher's Manual, 2010, page 120
http://www.americanpregnancy.org/gettingpregnant/understandingovulation.html
http://www.transitiontoparenthood.com/ttp/parented/pregnancy/duedate.htm
Categories: Acupuncture, Full term, Information Center, Informed Consent, Midwife, Midwifery Care, Miscarriage or Stillbirth, Past due date, Postdate, Postmature baby, Variations and Complications
/