...celebrating every swee​t pea their birth
| | |
| --- | --- |
| Posted on July 15, 2011 at 2:06 PM | |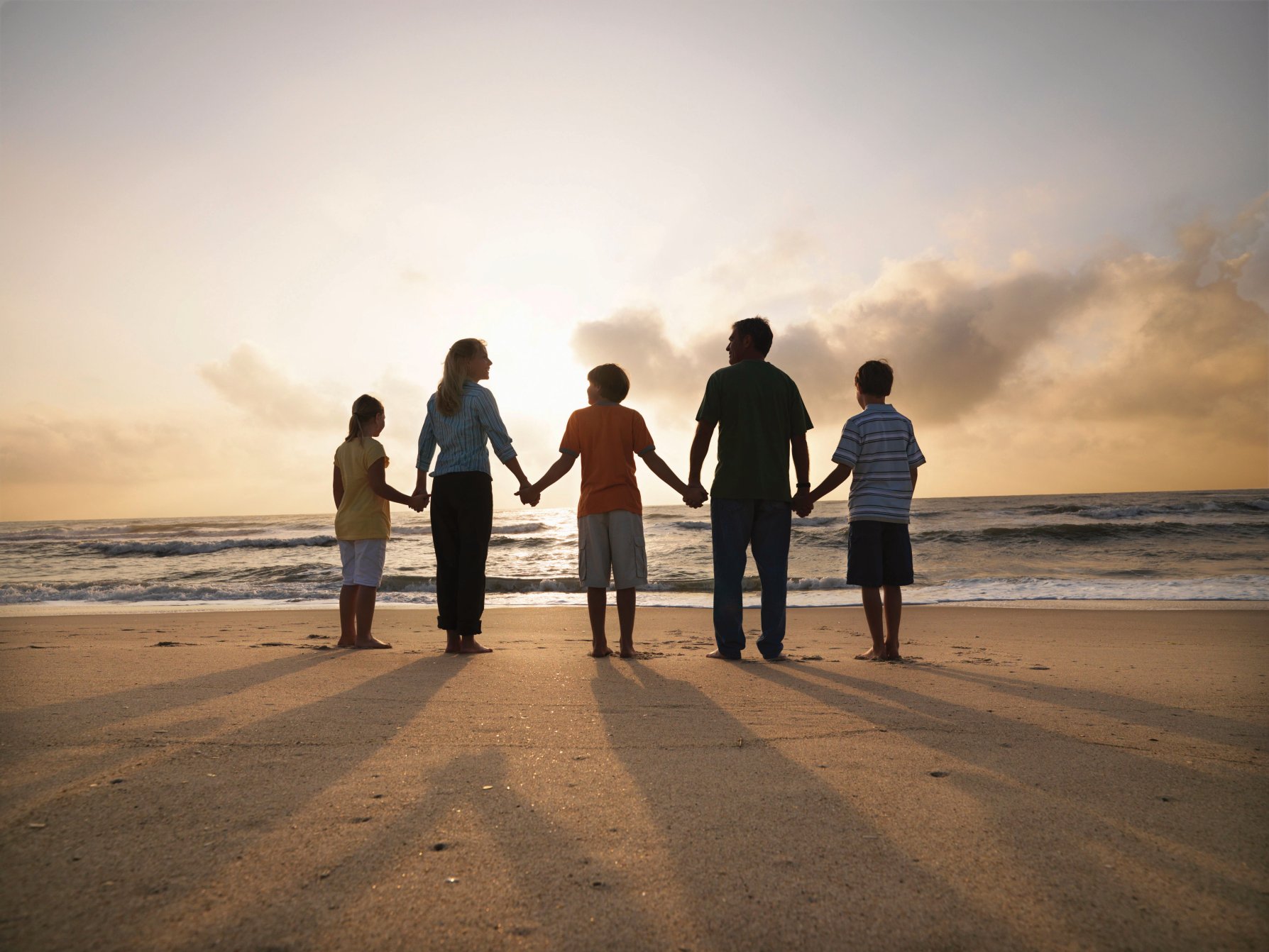 On Tuesday we looked at the dollars and cents/sense of starting or growing a family (
read more
).  Today I am going to offer some considerations to continue the conversation on growing your family.
Child Spacing
How did you/ do you get along with your siblings?  Did you like your family dynamics growing up?  How about your partner?  What was their childhood experience? 

This is a good place to start when you and your partner are talking about "when" should you start trying to have another baby.  There are families with children whose birthdays are within a year of each other – not usually planned, however, it happens!  I suggest talking to people who have this experience and see what they thought about it, and if they would recommend it.  If you decide it is not for you, then take reliable precautions in the birth control department.
On the other end of the spectrum, some families deliberately space children out so that each child is essentially an "only child".  When one child is getting ready to start kindergarten, another child is conceived.  These families try to maximize the one-on-one time between parent-child in the formative years, and keep the children at enough of a developmental distance to "try" to minimize sibling rivalry.  I don't know that you can ever eliminate it completely!
Child Count
Back to the conversation on Tuesday – have you and your partner had discussions about how many children you could comfortably support?  Finances could definitely factor into this decision if you have ideas about how and what you want to provide for your children.  Family size may not be of concern to you if you feel like the basics of love, food, shelter and a public education are enough; your children will have ample opportunity to make their way in the world and provide for themselves.  If you want to provide them with more opportunities for hobbies or sports, a private or higher education and extended travel, then you may choose to have a family size that fits within a far-sighted financial plan. 

For example, when Bruss and I were talking about conceiving our fourth child, we had conversations about whether or not we could provide our children the opportunity for "hobby" classes and the college education we want to provide for them if we both continued to work from home.  Would we be willing to have a fourth child if it meant one of us would have to rejoin the Daily Grind?  What would we be willing to sacrifice to keep on-track with provisions and savings if we did not want to go back to work in an office setting?
Obviously, we decided to go forward with having another baby.  Since neither of us wants to start working outside of the home again, we decided to cut back on the "extras".  We found many areas where we could save money and acted on them so we could continue on the same path and have our baby, too!
Returning to the question of "how many children" - are you and your partner on the same page?  If not, what needs to happen for you to agree on how many children you want in your family?  Why is one number appealing to you, and why is another number appealing to your spouse?  Do you have a career or business that you love and want to get back to - if "yes" to this question, maybe you are a "one and done" family.

Some people consider birth order when it comes to making this decision.  Do you want an "only child" or a "middle child"?  Personally, I know of many families where the "middle child" ends up being the only productive adult out of the sibling group.  Our decision to have a fourth was not based on "middle child syndrome".  Watching the dynamics of the three children in our family pushed us over the edge on having a fourth.
As Bruss and I observed our children's interactions, we quickly agreed that having a "buddy" would be preferable to the "2 against 1" we saw.  Sometimes the older two (sister and brother) want to play together because they communicate well and don't want little brother meddling with the game they have going on.  Sometime the boys want to play together and roughhouse and older sister is completely left out.  Then there are periods of fleeting perfection when all three play well together and it is heaven on earth!
However, this dynamic is also tied to the spacing – our children have birthdays that are about two years apart, so there is a little rivalry going on.  Here again, as parents we see it as a trade-off.  We made the deliberate choice to try to keep them about two years apart so that they would have close relationships as children and hopefully into adulthood.  However, at their current ages of 6, 4 and 2, it is making us be really good "managers".
Another factor I want to mention is religious beliefs.  There are religions that are pre-disposed to large families for a variety of reasons.  If you belong to one of those religions and abide by their teachings, then your family will be as large as mom can continue having viable pregnancies.  If you choose not to follow their teachings because you want a smaller family, then you will probably have to come to terms with using birth control methods that are not considered "natural".
Nursing Relationship
If you breastfeed your children, nursing comes into play when planning when you want to have your next child.  How long do you plan to nurse?  Are you willing to nurse two children of different ages at the same time?
Your idea about how long you want to nurse your child may determine when you want to get pregnant again.  With our first child, I always thought I was going to wean her when she was a year old so we could start trying to get pregnant again.  Her first birthday came and went and neither of us was ready to wean! 
We decided to start "trying" for another baby anyway since I decided that I would be willing to nurse two kiddos at the same time.  It sounded daunting at first, but when I realized that the nursing needs of a two-year old are much different from the around-the-clock demands of an infant, I relaxed a little.  As life would have it, our oldest was weaned before I conceived our second.  This time, our youngest is still nursing occasionally. It remains to be seen if I will still be nursing him when our next child is born.
Are you ready to wean if nursing could compromise your pregnancy?  Breastfeeding stimulates the production of oxytocin – the one and the same hormone that stimulates uterine contractions.  If you are pregnant and nursing, be aware of the tightening you may feel in your abdominal area if you are still nursing an older sibling.  Some moms are able to nurse with no problem through a pregnancy.   Other moms have contractions that are strong enough to force the decision to wean if they feel it might compromise the pregnancy. 
You won't know which camp you fall in until you find yourself in this situation.  I suggest to read up on this so you can be prepared and know which choice you would make before you have to make the decision under pressure.  La Leche League meetings would be a great resource for more information – both the trained leaders and other moms would have knowledge and experiences to share with you.
Sibling Preparation
When will you tell your children that you are expecting?  What will you tell your children about the pregnancy and the baby?  How will you help them make the transition to being the "big brother" or the "big sister"?
These are questions that you and your partner will want to agree on so that you are a team when you present your child or children with "the news".  If your children are younger, they will be none the wiser without your announcement.  If your children are older…it depends on how attuned they are – they may figure it out on their own.  Without us telling them this time, both of our older children noticed changes in me.  Subconsciously, they knew I was pregnant without a word from us.  Once the pregnancy was established, we did confirm their suspicions. 
There are several books on the topic to help you prepare for a smoother transition.  You can find children's picture books about new babies and there are books written for parents.  I am very excited that my fellow Bradley® teacher, Rachel Davis, has offered to write in-depth guest posts on this subject while I am "on leave" from writing this fall after our baby arrives.
Here are my favorite children's books:
Big Sister Now: A Story about Me and Our New Baby by Annette Sheldon and Karen Maizel
What to Expect When Mommy's Having a Baby by Heidi Murkoff and Laura Rader
What to Expect When the New Baby Comes Home by Heidi Murkoff and Laura Rader
If you have any questions on sibling preparation in the meantime, feel free to write me at
[email protected]
, and I would be happy to share what has worked for us with you.
Disclaimer:
The material included on this site is for informational purposes only.
It is not intended nor implied to be a substitute for professional medical advice. The reader should always consult her or his healthcare provider to determine the appropriateness of the information for their own situation. This blog contains information about our classes available in Chandler, AZ and Payson, AZ and is not the official website of The Bradley Method®. The views contained on this blog do not necessarily reflect those of The Bradley Method® or the American Academy of Husband-Coached Childbirth®.
Categories: Breastfeeding, Breastfeeding support, Child Spacing, Parenting, Planning for Baby, Pregnancy, Sibling Preparation for Newborn Arrival
/