...celebrating every swee​t pea their birth
| | |
| --- | --- |
| Posted on August 26, 2011 at 11:26 AM | |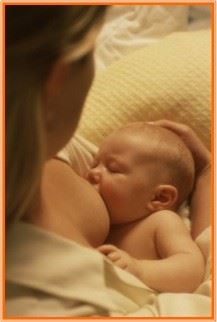 Breastfeeding 101 Series
Thank you to Debbie Gillespie, IBCLC, RLC, for today's installment on breastfeeding.  You can find her at Modern Mommy Boutique on Monday Mornings at 10:00 am for a FREE Breastfeeding Support Group, and she will also be featured here on the fourth Friday of every month.  Please see the end of the post for Debbie's contact information if you are interested in reaching her for more information, or to find registration information for her Breastfeeding 101 Class offered on the 2nd Saturday of the month (September 10, 2011).
The Can-Do Five
No, it's not a spin-off of the Jackson Five.  The Can-Do Five are simply five things you "can do" before you even leave the hospital that can help ensure breastfeeding success.  The Breastfeeding Friendly Hospital Initiative (BFHI), launched in 1991, lists ten model breastfeeding practices that hospitals are encouraged to follow as the gold standard for improving the breastfeeding initiation and duration rates in the United States.  Of these practices, five of these maternity practices resulted in significantly more mothers meeting their breastfeeding goals. 

Those Can-Do Five practices are as follows:
1.  Infant is fed in the first hour after birth.
2.  Infant is fed only breast milk in the hospital.
3.  Infant stays in the same room with the mother in the hospital.
4.  Infant does not use a pacifier in the hospital.
5.  Hospital staff gives mother a telephone number to call for help with breastfeeding after discharge.
None of these are new to any of us, yet it is quite surprising how frequently these five steps are not followed for a variety of reasons.  Stack the odds in your favor by communicating these goals to your support team, including your family members and any friends who will be at the hospital helping you; your obstetrician and your baby's pediatrician; and any nurses or lactation staff who are caring for you.  Make it part of your birth plan.  Why are these particular practices so important?
1. Infant is fed in the first hour after birth.  This means holding off on routine procedures such as eye ointment, baths, and any tests that can wait until later, assuming you and your baby are doing well.  That first hour after your baby comes into this world, (s)he is completely wired to breastfeed, and all systems are GO!  His or her senses are particularly acute, so (s)he's smelling the amniotic fluid on his hands and seeking that same scent on his mother's nipples.  His face is particularly sensitive to pressure on the cheeks and chin, specially designed to find the breast, root for the nipple, and latch on with little help from mom.  Check out The Breast Crawl on Youtube and you'll be able to see it in action.  If you miss this crucial period of time, your baby will not completely reject breastfeeding, but his instincts aren't going to be quite as sharp later on.
2. Infant is fed only breast milk in the hospital.  Again, this seems pretty intuitive, but many babies still routinely receive supplemental formula.  New mothers are often told, "Your milk isn't in yet, you need to give your baby formula until your milk comes in," without noticing whether the baby is breastfeeding well or how the baby is doing on mom's colostrum.  During the first 24 hours after birth, one teaspoon of your precious colostrum is a full feeding.  Very few situations require supplementation in the first few days, and usually a blood sugar test can verify if baby is struggling.  What's best for low blood sugar in baby?  Mom's colostrum.  We don't want babies to go hungry; we just want to make sure that supplementation with formula is medically indicated, not routine.
3. Infant stays in the same room with the mother in the hospital. Many hospitals in the Valley don't even routinely staff their nurseries unless there happens to be a sick baby at the time.  Other hospitals encourage mothers to send their babies to the nursery, so they can take advantage of the help at hand and get their rest before going home with the new baby.  Even if the nursery isn't used for complimentary babysitting, some hospitals send baby to the nursery for procedures such as routine testing and bathing, rather than doing it in the mother's room.  If baby isn't with mom, mom and baby can't practice breastfeeding.  While in the nursery, babies are sometimes accidentally fed bottles of formula or samples of sugar water to keep them calm while away from mom or during testing, upsetting baby's developing intestinal flora and throwing off baby's appetite.  If your baby needs to leave your room, try to send an advocate with them, to ensure his or her speedy return to your side.
4. Infant does not use a pacifier in the hospital.  This one has more to do with getting baby fed than worrying about "nipple confusion."  Baby doesn't know right away that the pacifier doesn't feed him, so he sucks harder and harder, waiting for his reward.  By the time he realizes the Binkie isn't feeding him, (s)he is one angry little person and very difficult to calm down enough to breastfeed.  Encourage your baby to have his or her sucking needs met at the breast – offer the breast whenever (s)he shows signs of life.  This ensures a strong milk supply, as well as good weight gain for baby.  If you do want to offer a substitute to calm baby, such as during diaper changes, try offering your finger, pad side up.
5. Hospital staff gives mother a telephone number to call for help with breastfeeding after discharge.  What if mom and baby still haven't gotten the hang of breastfeeding after they leave the hospital?  What if she has questions about breastfeeding once she gets home?  Valley hospitals now offer each of their patients a frequently updated list of resources, including breastfeeding support groups, breast pump rental and purchase sources, contact information for certified consultants she can call to answer her questions, or who will meet with her privately to work through her remaining challenges.  This resource list provides a safety net to catch her if breastfeeding doesn't take off, so she doesn't feel that her only option is to quit.
Not every situation will allow a mother to implement these five practices, but simply knowing about each of them will improve your success.  If you have any questions about any of these Can-Do Five, please contact me.  You can do this!
With questions about this post, or to contact Debbie for a consultation:
Debbie Gillespie, IBCLC, RLC
Registered with the International Board of
Lactation Consultant Examiners
(480) 786-0431
Breastfeeding 101 Class
Join Debbie for a 90-minute comprehensive breastfeeding class once a month (2nd Saturday - 11:00 am) at Modern Mommy Boutique for only $10/couple.
Call Modern Mommy Boutique for registration: 480-857-7187
3355 W. Chandler Blvd #3,

Chandler, AZ 85226 
Disclaimer:
The material included on this site is for informational purposes only.  It is not intended nor implied to be a substitute for professional medical advice. The reader should always consult her or his healthcare provider to determine the appropriateness of the information for their own situation. This blog contains information about our classes available in Chandler, AZ and Payson, AZ and is not the official website of The Bradley Method®. The views contained on this blog do not necessarily reflect those of The Bradley Method® or the American Academy of Husband-Coached Childbirth®.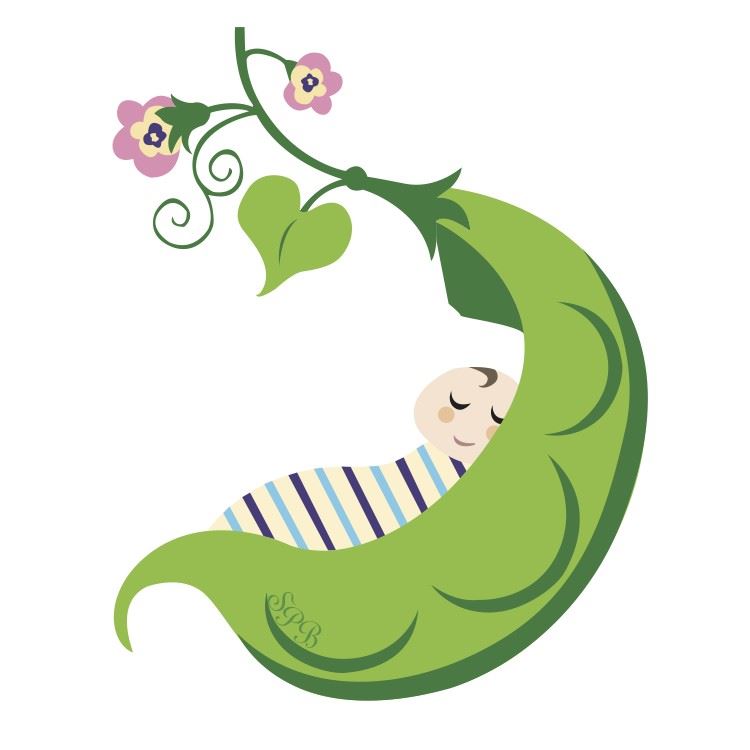 For more information on our Bradley Method® classes, please visit our FAQ's page.
Our next series in Chandler is still open for enrollment - call 602-684-6567 for more information.

MapQuest Terms and Conditions
Maps/Directions are informational only. User assumes all risk of use. MapQuest, Vistaprint, and their suppliers make no representations or warranties about content, road conditions, route usability, or speed.
Categories: Breastfeeding, Breastfeeding 101, Breastfeeding support, Debbie Gillespie, IBCLC, RLC, Hospital Birth, Information Center
/