...celebrating every swee​t pea their birth
| | |
| --- | --- |
| Posted on October 25, 2011 at 1:22 PM | |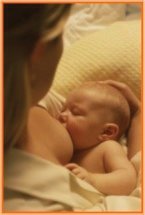 We are officially on our babymoon.  Thank you to today's writer, Tina Lebedies, AAHCC for allowing us a little more time to enjoy our sweet baby girl who is growing and changing already!!  Tina is an Affiliated Bradley Method® Instructor who teaches her classes in the Queen Creek and San Tan Valley area of Metro Phoenix.
I want to share this story with you because I believe it is a common problem, and with awareness and proper education it can be overcome with little to no medical or non-natural interventions.
My second child, Erik, was born at home on Christmas Eve. He was a big healthy boy weighing in at 9 lbs, 4 oz. and was 21 in. long. After joining the world he nursed like a champ for at least a solid hour. He was the best Christmas present I had ever received!
Everything was going well until his 1 week birthday. My husband was changing his diaper and yelled for me to come and look. He had bloody, mucousy stool in his diaper. We of course panicked and I called our midwife/naturopathic doctor immediately. Thankfully, she was able to come over within the hour. She was initially thinking it was uric salt crystals (which is common and will go away on its own) but as soon as she saw the diaper her hunch was that Erik was allergic to dairy.
She instructed us to keep our 1 week pediatrician visit and go from there. The pediatrician cancelled his appointments for the day so we were sent to urgent care. So off to urgent care we went! After an unpleasant exam, the urgent care provider diagnosed that the blood was most likely from an anal fissure; and they said that a dairy allergy was possible, but not likely. We were told that if he had any more bloody stools to go to the ER. Well, sure enough, a week or so goes by and he has 2 bloody diapers in one night. So off we went to the ER. They did the same unpleasant exams and came up with the same answers as urgent care and we were instructed to follow up with the pediatrician. The pediatrician saw no reason why he should disagree with the two previous diagnoses but thinks we should see a pediatric GI specialist, just to be safe.
Erik was now 6-8 weeks old and we are finally seeing the specialist. They immediately tell us that he is allergic to dairy and will need to switch to a prescription formula and that he needs to be on Zantac. I quickly told them that I don't do formula and that was not an option for us. I asked them, "How do I need to change my diet? What do I need to do? I will do whatever it takes." We passed on the Zantac, and of course the formula too.
I was now eating dairy-free and desperately hoping that my sweet little guy would stop screaming constantly and would never have a bloody diaper again. Well, a week went by and Erik was still screaming but the diapers were good. Our very intuitive midwife, who diagnosed this allergy from the start, gave me a lesson on eating dairy-free. Dairy-free I was not! Dairy and it's byproducts can be added to everything! I quickly learned how to read labels and to cook with substitutions. Did you know that some seasonings have dairy in them? Some breading on fish or chicken does, and some do not. Some bread does, and some does not. I had to be constantly on my toes. If I accidently messed up I would pay for it the next day by having a screaming, inconsolable baby. I also learned that it was just cow dairy that Erik was allergic too. That meant that I could have eggs and all egg products like mayonnaise and such.
Erik did get better but he still cried and screamed way more than he should. After trying many different homeopathic remedies we decided to go for the Zantac. We were told that it would help heal the lining of his digestive tract as the dairy had made it raw. (Being born during the holidays didn't give this poor kiddo a chance! We ate so many rich, creamy dairy foods.) After a few hours of his first dose he was a new baby. I hated to give him medicine at such a young age but I felt that it was the best option at this point. I continued to eat dairy-free and to exclusively breastfeed.
At one of the specialist follow-up visits the doctor explained that as he grew and gained weight, his dose of Zantac would not work anymore. I simply just needed to call the office and ask for a stronger dose. The doctor was very pleased with my exclusively breastfed baby. He was growing like a weed and was doing great!
Well, sure enough, one day the Zantac stopped working so I called the office to request a new dose of medicine. A nurse called me back and said that my milk had gone bad and that I would have to switch to formula immediately! I knew my milk had not gone bad; and I wanted to scream that at her, but I remained calm. After a very frustrating phone call Erik had his new dose and life was back to our "normal".
I bring this part of the story up, to point out that if there is an allergy or a complication with breastfeeding that we are quickly told to begin formula. This frustrates me to no end. The benefits of breastfeeding are huge and vastly outweigh formula. Thankfully, I was educated on breastfeeding and knew better, but not everyone does. I hope sharing my story will help others to stay strong, to ask questions, and to keep breastfeeding.
Many people ask me how I survived eating dairy-free. Yes, it was challenging; but for my baby I was willing to do anything. My willpower was much stronger for him than it would have been for me. Erik is now 21 months and has completely outgrown his dairy allergy. We are still going strong with the breastfeeding. He was on the Zantac for only a few months while his system healed and matured.  I was dairy-free for just under 1 year.
How did I know when he outgrew his allergy? The only way that can be determined is by trial and error and that is not always so fun. The naturopath suggested that we try dairy at every milestone. At six and nine months I ate a small amount of dairy and we had a very fussy baby the next day. Just before his 1 birthday I tried it again and the following day nothing happened. I couldn't believe it! I added more and more dairy in my diet and he was completely fine! He continued to be happy and I sure was, too.
At his last visit with the specialist we were told that we could wean him off the Zantac. He had no signs of needing it but I was so scared. I got up my courage and began the weaning process. He handled it with no problem and was completely off of it after 2 weeks. He is healthy and can eat more than his 4 yr old brother most days. He loves cheese, yogurt, and milk. You would never guess that he had such a rough little start.
Did you discover your baby had a food allergy (or allergies) when you were breastfeeding?  How did you manage it (them)?
About the author:

Tina Lebedies, AAHCC is an Affiliated Bradley Method® Instructor who teaches her classes in the Queen Creek and San Tan Valley area of Metro Phoenix. To contact Tina directly for more information on managing a dairy allergy in your nursling, or about her upcoming Bradley Method® class series that start on 11/29/11 and 02/04/12, you can call her at 480-272-7086; or visit her website at
www.welcomingbirthnaturally.com
The material included on this site is for informational purposes only.  It is not intended nor implied to be a substitute for professional medical advice. The reader should always consult her or his healthcare provider to determine the appropriateness of the information for their own situation. This blog contains information about our classes available in Chandler, AZ and Payson, AZ and is not the official website of The Bradley Method®. The views contained on this blog do not necessarily reflect those of The Bradley Method® or the American Academy of Husband-Coached Childbirth®.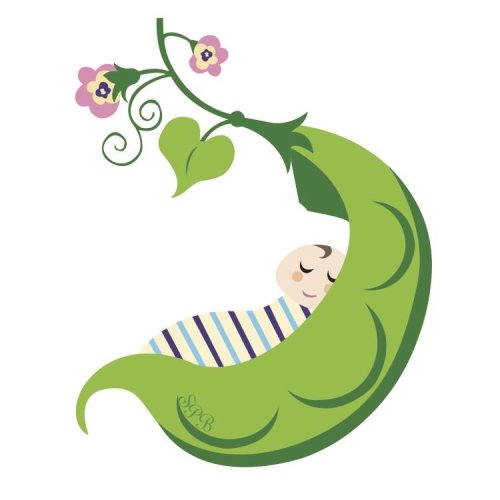 Now Enrolling for our Winter Series
December 5, 2011 through February 20, 2012
Limited enrollment - one space left

For more information or to register, please

call us at
602-684-6567
or email us at
Categories: Allergies, Breastfeeding, Breastfeeding support, Dairy Allergy, Fussy baby, Homebirth, Information Center, Midwife, Midwifery Care, Planning for Baby, Starting Solids
/