...celebrating every swee​t pea their birth
| | |
| --- | --- |
| Posted on November 25, 2011 at 7:10 PM | |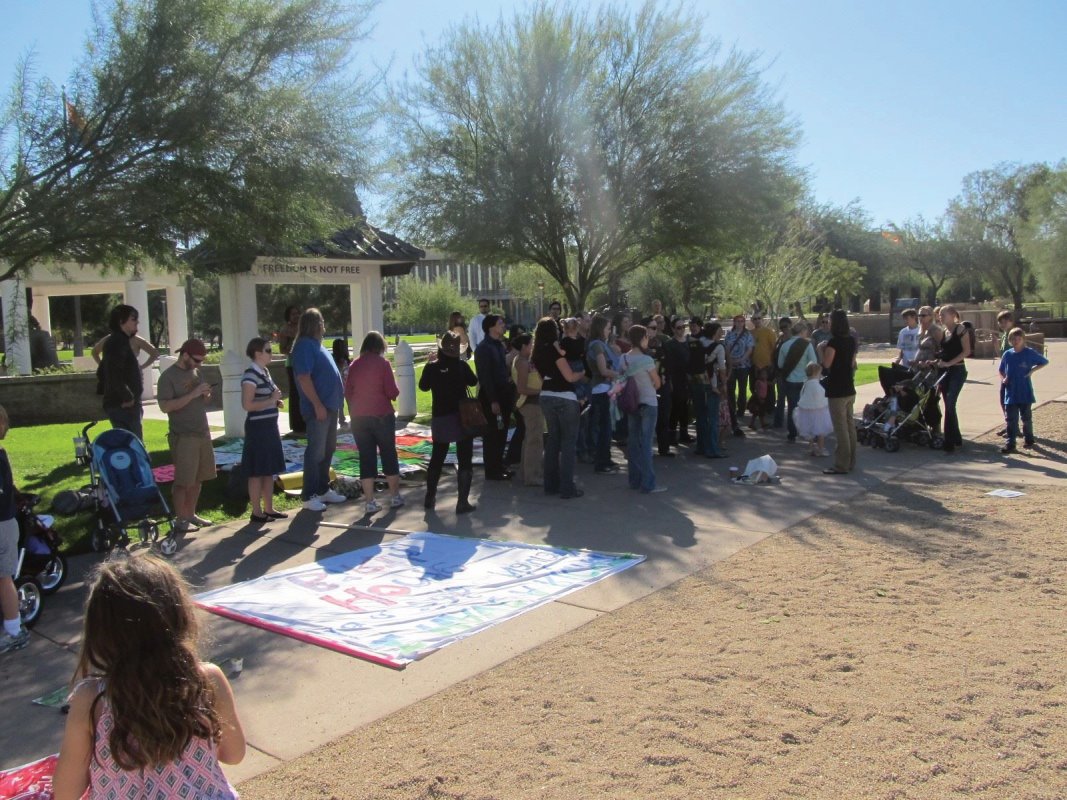 Rights for Homebirth Event
Supporters gather at Wesley Bolin Memorial Park in Phoenix, AZ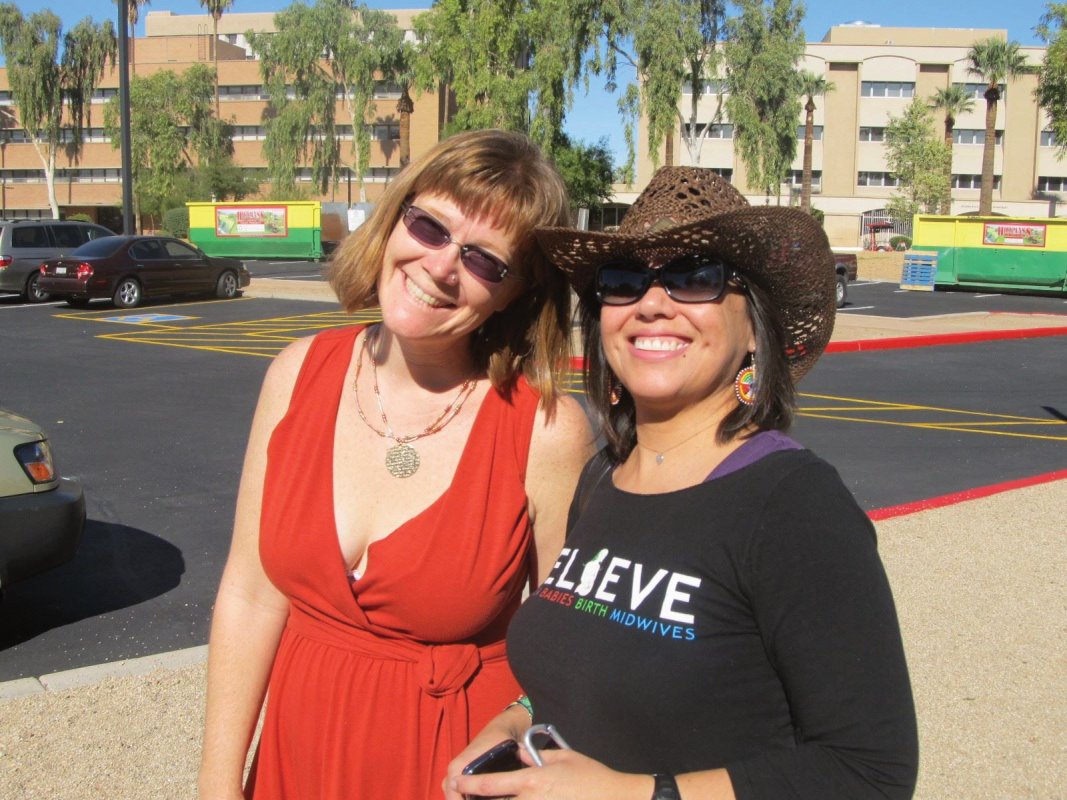 Our Midwives!
Wendi Cleckner and Marinah Farrell from Freedom and the Seed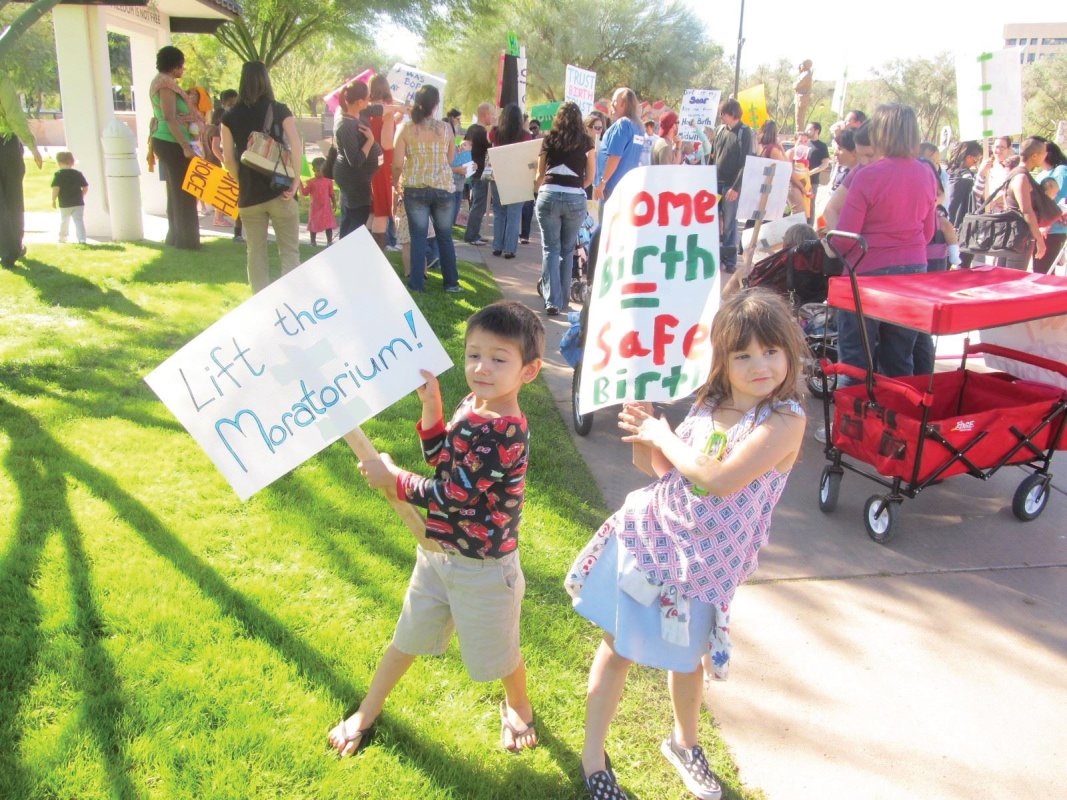 Mini-supporters
Brussito and Ysabella holding signs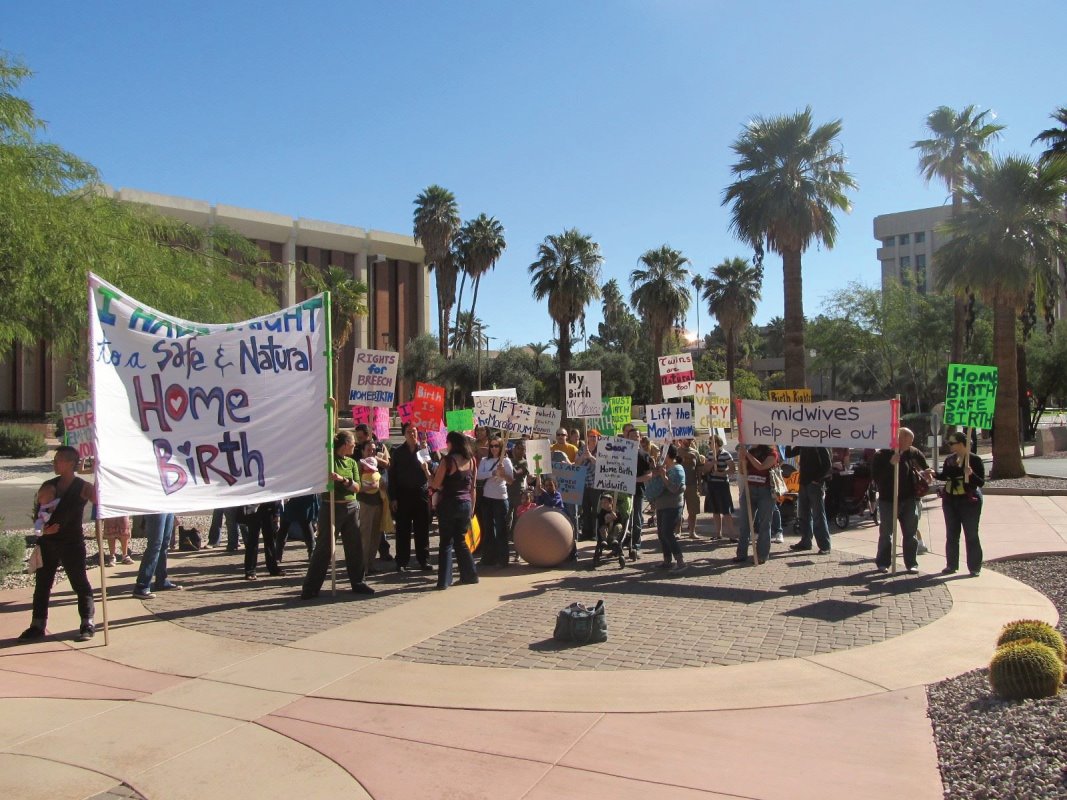 Dept of Health
Supporters gathered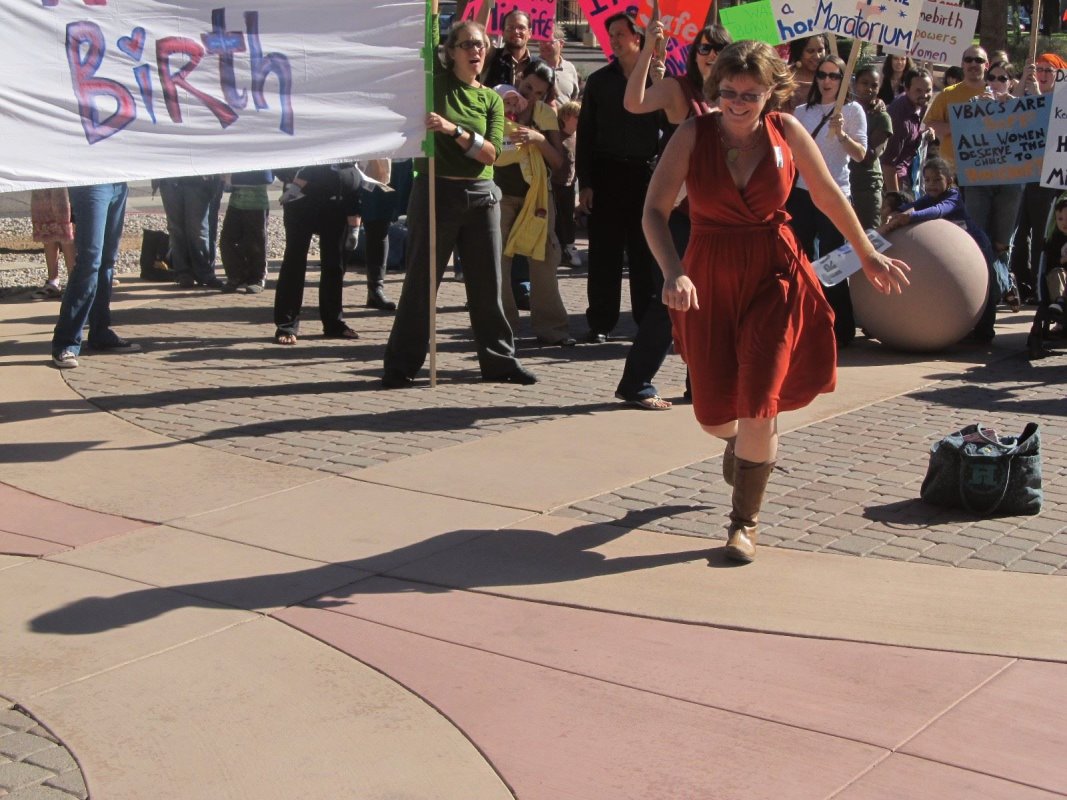 Rallying the crowd
Wendi comes out and tells us to *roar*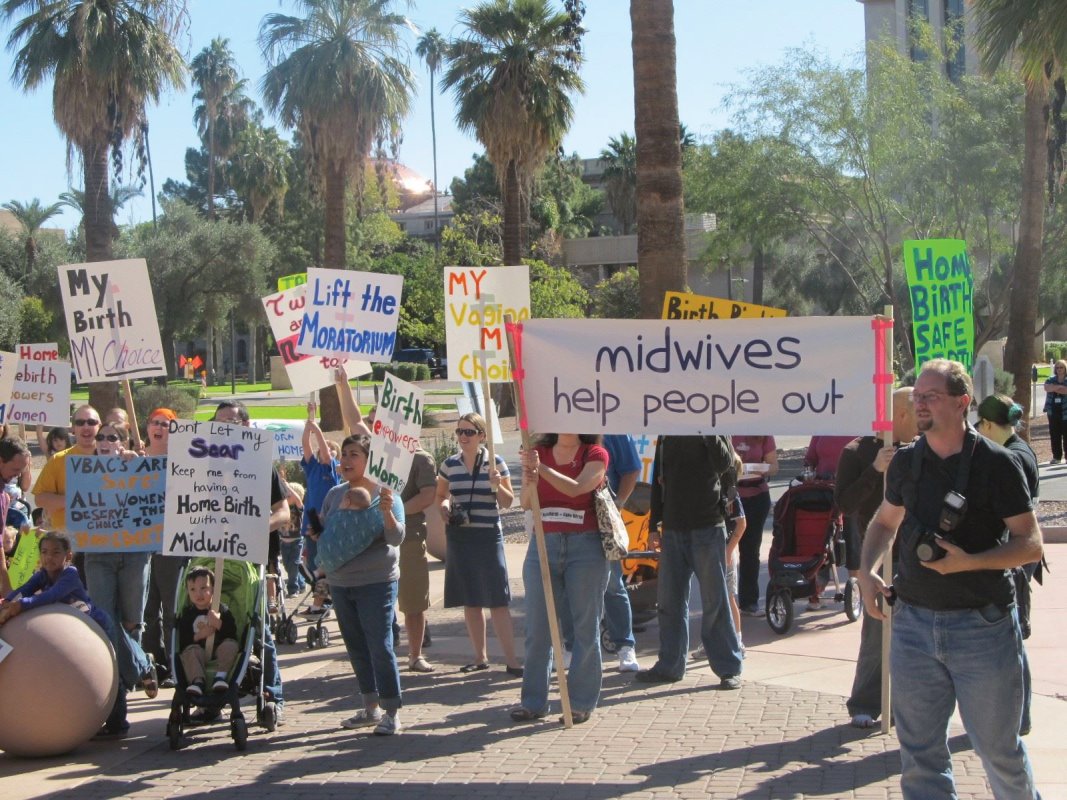 Midwifes help people too
Supporters rally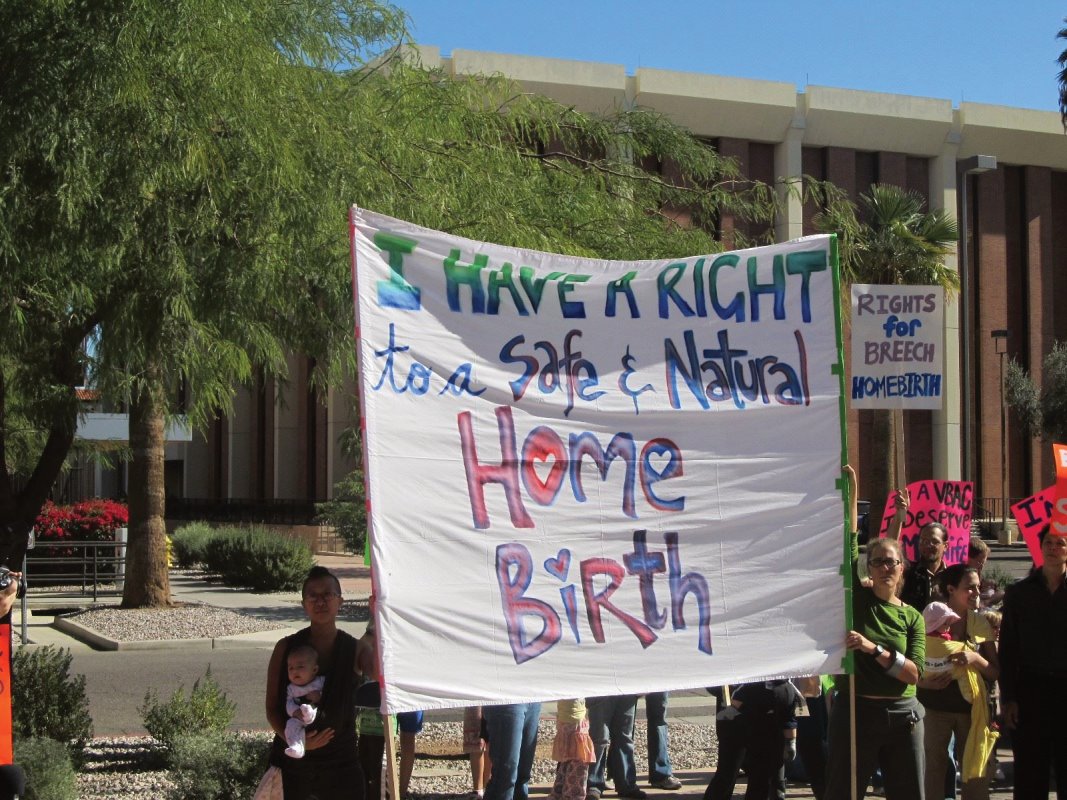 The Rally's Message
All Mothers should have access to a home birth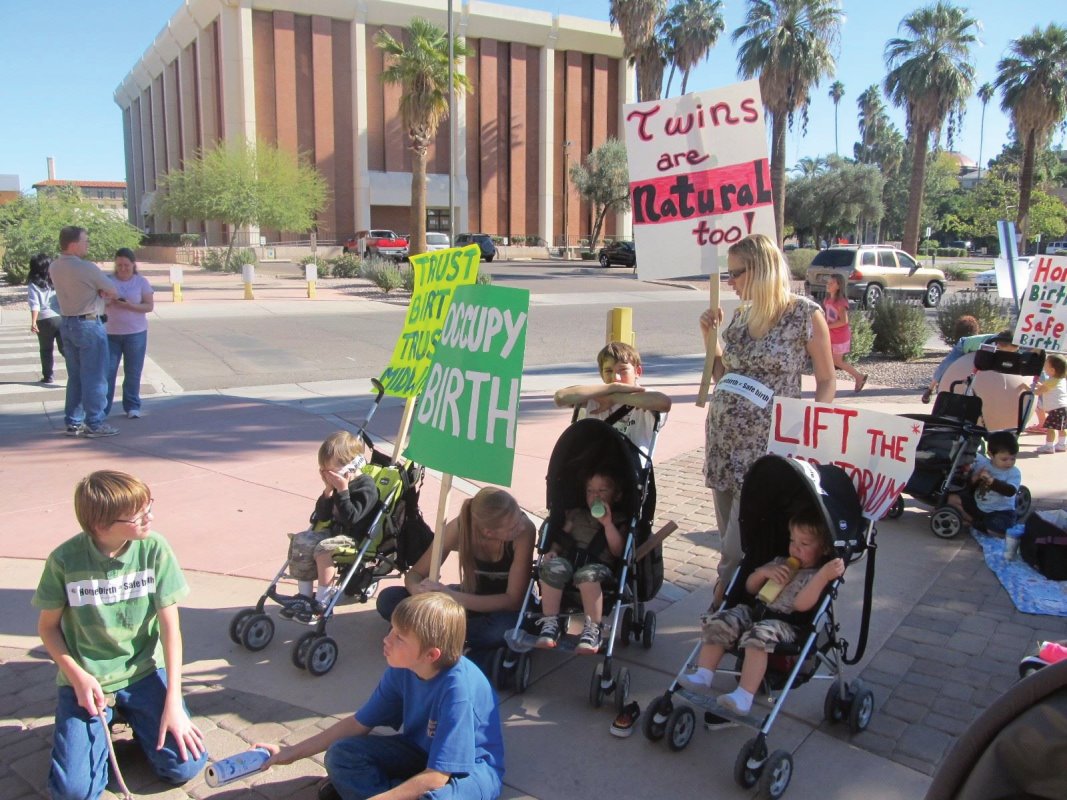 Twins and their family
Twins are Natural Too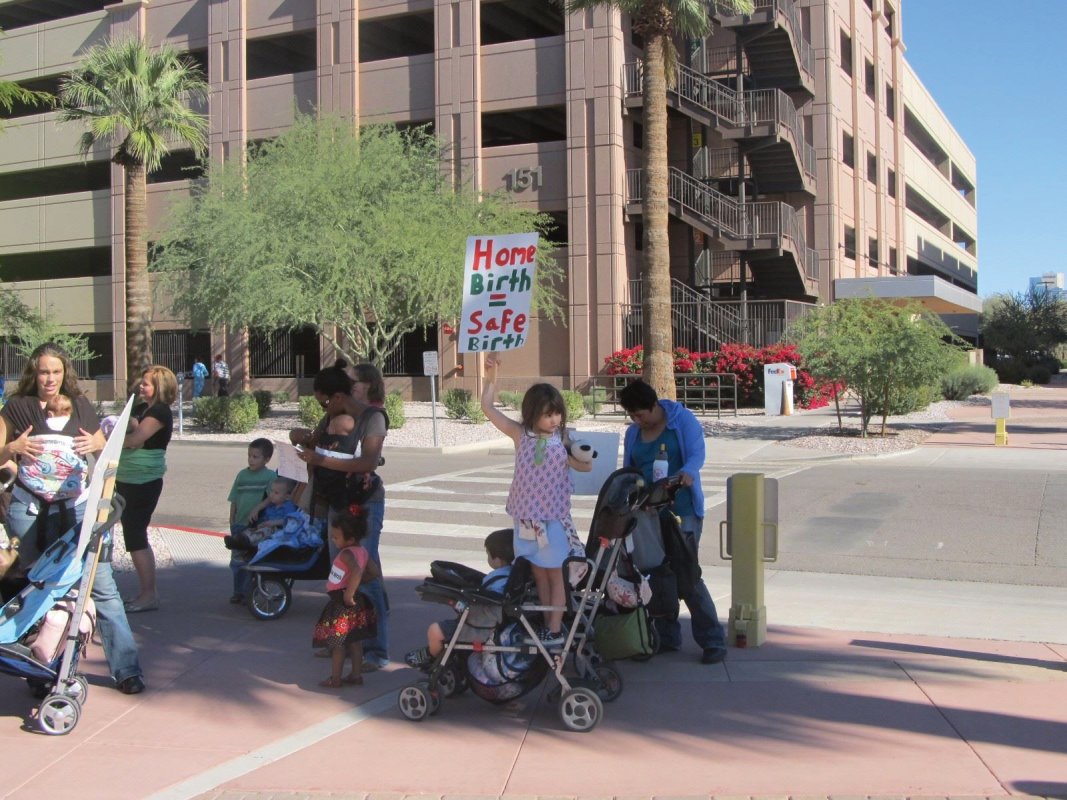 Breech Babies
Bryan was a breech baby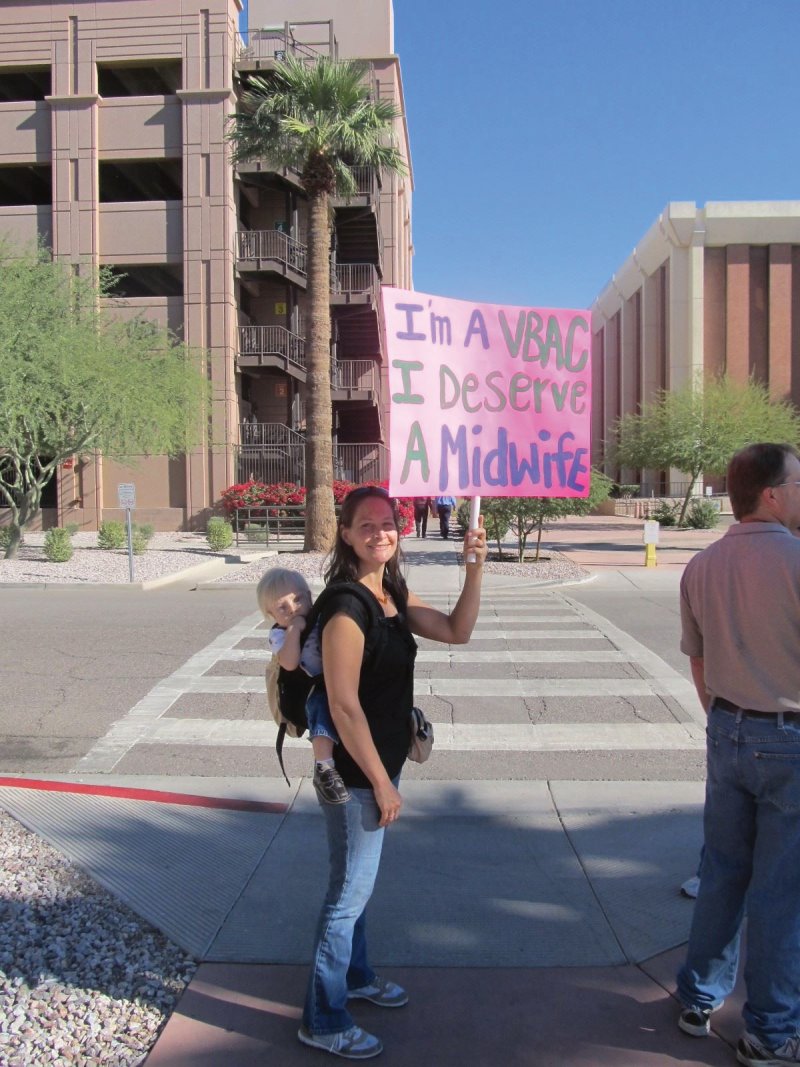 VBACs
Momma and her son advocating for her right to a homebirth
The kiddos and I attended our first rally as a family.  It is hard to convey to them what we were going to do before we arrived.  All they knew was that they needed to go potty in case we didn't find a restroom, bring snacks, and wear their walking shoes.  After the fact, they have a frame of reference for the words, "march" and "rally".  I am so glad that they are seeing the literal "birth" of a movement, the gathering of the momentum, and I am hopeful that we will all see the rules and regulations updated as a result of the effort. 
I found myself getting teary-eyed as we walked.  I am so thankful that we live in a country where we have the right to peaceful free assembly.  There was no police presence as our group gathered at Wesley Bolin Memorial Park, marched down to the Health Department, or when we were outside the Health Department chanting and rallying for the delegation that represents the grass-roots movement to revise the rules and regulations that govern the scope of practice for midwives that attend homebirths in Arizona.
My favorite chant that we did not capture on video was, "Peace on earth begins with birth".  If all children were welcomed gently, lovingly and peacefully – oh, what a wonderful world!
The Rights for Homebirth movement grew out of support for a midwife in the northern Arizona who was at a homebirth with a mom who had a cesarean with a previous birth.  Both women made the mutual and informed choice to proceed with a homebirth although both knew that this was illegal in Arizona.  As the birth progressed, both mom and midwife agreed that they needed to transfer to the hospital.  This clearly demonstrates that the system works…midwives know their scope of practice, and they also know when a birth is progressing in such a way that the skills of an obstetrician are indicated.  So they went to the hospital…and the midwife was reported for attending an "illegal" birth.  I cringe that births are criminalized!
The rules and regulations currently governing licensed midwives in the state of Arizona are out of compliance with the current standard of care in regards to pregnancy, labor, birth and postpartum care. The goal is for midwives licensed in the state of Arizona to be allowed to provide adequate, complete and safe care to all women choosing to birth at home.  As of right now, they cannot assist a mom carrying twins, a baby in a breech presentation, or a mom who has had a previous cesarean birth without jeopardizing their licence.  The rules governing the use of medications also need to be updated to reflect the standard of care that has evolved in the 20 years since they were last revised.
The birth community in Arizona knows that a vaginal-birth-after-cesarean (VBAC) is not allowed under the current rules and regulations.  Twin births and babies in breech positions are also off the table of you are a mom seeking a homebirth with a licensed midwife in AZ.  In birth circles, these births are called "unassisted" in order to protect the midwives who will help these moms under the radar so that they can have a safe birth at home.  Unfortunately, some of them are literally unassisted because a family feels so strongly about avoiding the hospital experience the next time they are pregnant.  We find ourselves in a place in the land of freedom where we are not truly free when it comes to our choices in pregnancy and childbirth.
We chose to attend yesterday's rally because it's time to raise the awareness outside of the Birth Circles and the International Cesarean Awareness Network (ICAN) meetings.  It's important for this movement to go beyond "preaching to the choir" and bring awareness to the mainstream that homebirth is safe, and of the choices that we don't have in Arizona under the current rules and regulations.  Every mother should have the right to make an informed choice.  We are adults; and if two consenting parties (mother and midwife) make a choice for a homebirth despite the risks involved, then that is our right.
This issue is near and dear to me since we did not want a cesarean birth when Bryan was breech.  If he had not turned, we were going to have to drive to Tennessee in order to be attended by one of the best midwifery practices in the United States.  They are allowed to deliver breech babies in TN, and these midwives still have the knowledge and confidence to deliver breech babies.  This knowledge is all but lost to obstetricians since they are no longer being taught to deliver breech babies – now they are planned cesareans.  Since breech births are underground in AZ, I had no way of finding a local, breech-skilled midwife willing to work underground at 36 weeks…there wouldn't have been time since he was born at 38 weeks.
I have posted three videos from the rally and the march.  If you want more information on the grassroots effort or want to get involved, please visit Rights For Homebirth
online
or at their
facebook
page.
Video 1:  Allyson Fernstrom addresses the gathering before the march and rally.
She mentions the things Rights for Homebirth seeks to change: Homebirths for VBAC, twin and breech babies; midwives being able to deliver a higher standard of care at home without breaking their rules and regulations
Video 2:  The Rally
Supporters making themselves heard while the delegation meets with Will Humble, Director of the Arizona Department of Health Services
Video 3: Allyson, Sarah Macklin and Connie Canada address the group after the delegations meeting with Will Humble, Director of the Arizona Department of Health Services and reports the results: 
Although they didn't get a sign-off that can go straight to the governor for approval, they felt the meeting went well. The Director was supportive and is trying to provide guidance to the group since he understands that things need to change.  He assigned Rights for Homebirth a legislative liaison that will help guide the group through the legislative process: find a sponsor (or sponsors) for a bill, outline the type of language that needs to be in the bill, help get it to the floor for a vote.
Excerpts from Rightsforhomebirth.com
"WE ARE DEMANDING THE ARIZONA DEPARTMENT OF HEALTH OF SERVICES OPEN AND MODERNIZE THE RULES AND REGULATIONS THAT GOVERN MIDWIVES AND BRING THE SCOPE OF PRACTICE UP TO THE NATIONAL STANDARD."
"The time has come for all to stand up and be heard on the issues facing all birthing women now and in the future in the state of Arizona.  The current Rules and Regulations governing out of hospital birth with licensed midwives in the State of Arizona are antiquated and severely limit the type of care that can be provided.  We need everyone to stand up for this cause as it affects the future of all our children.  You, your daughter, your daughter in law, your granddaughter, your sisters and sister in law all are and will be affected by the lack of choice currently available in the State of Arizona.
3 out of every 10 birthing women in the state of Arizona currently will have a cesarean section.  Currently this removes the option for these women to ever birth with the care provider of their choice.  Many women will seek the care of a midwife and desire a home birth after cesarean only to be told that they cannot birth as they choose.  It is time for this to change.  Women and families have an inherent right to choose their care provider and location of birth.
The current standard of care for pregnancy, labor and birth is set by many different obstetrics and gynecology organizations and updated continually; however the rules and regulations regarding the scope of practice for licensed midwives has not been updated since 6/18/2002 to update the responsibilities of a Licensed Midwife and 3/14/1994 for all other rules including but not limited to the scope of practice.  It is time for these rules to be brought up to current standards, so that adequate and appropriate care can be provided to all birthing women, regardless of where they choose to birth and with whom they choose as their care provider."
Disclaimer: 
The material included on this site is for informational purposes only.
It is not intended nor implied to be a substitute for professional medical advice. The reader should always consult her or his healthcare provider to determine the appropriateness of the information for their own situation. This blog contains information about our classes available in Chandler, AZ and Payson, AZ and is not the official website of The Bradley Method®. The views contained on this blog do not necessarily reflect those of The Bradley Method® or the American Academy of Husband-Coached Childbirth®.  
December 5, 2011 to

February 20, 2012  

For more information

or to register, please

call us at

602-684-6567 or

Categories: Birth Circle, Birth place options, Cesarean Birth, Homebirth, Midwife, Midwifery Care, Support Groups
/