Shopping Cart
Your Cart is Empty
There was an error with PayPal
Click here to try again
Thank you for your business!
You should be receiving an order confirmation from Paypal shortly.
Exit Shopping Cart
...celebrating every swee​t pea their birth
| | |
| --- | --- |
| Posted on December 16, 2011 at 11:14 AM | |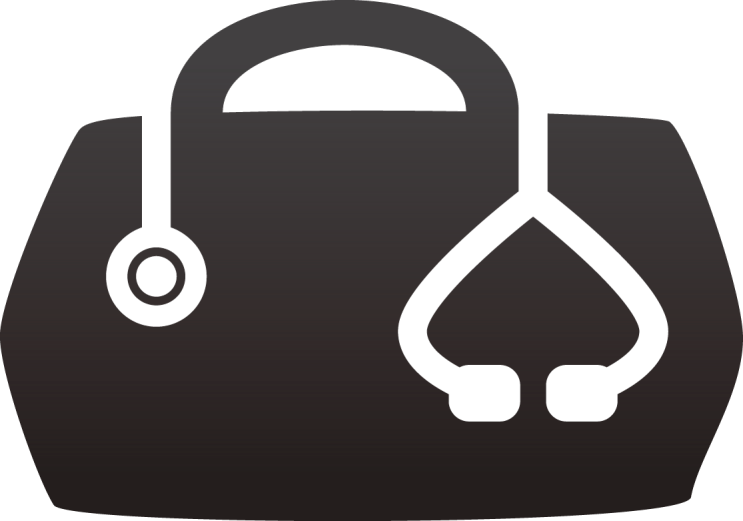 "Care providers" was the topic of birth circle last night.  It's curious because just this week I got a call from a midwife that I respect along the same topic.
One of the tenants of The Bradley Method® is consumerism.  We advocate that parents are responsible for the decisions they make, therefore their choice of care providers is one that should not be taken lightly.  This decision may be one of the greatest factors that determine the kind of birth they will have for their child.  We encourage them to find a provider that supports the choices and options they want available for their birth.  Here in the Phoenix area, there are many options for the hospital, birth center or home settings: obstetrician, certified nurse midwife and licensed professional midwife. 
We ask that they consider hiring someone they can have open communication with – that there is a mutual respect.  The student has to respect their provider's training and knowledge.  We hope that the care provider will respect the student's interest in making the best choices possible and advocating for mom and baby with information they have learned for themselves.  Above all, a student has to trust that their provider has their and their baby's best interest in mind.  You have to believe that they want a Healthy Mom and Healthy Baby outcome just like you, or they wouldn't be making the recommendations they are for your care, or insisting on having certain protocols in place for your care.
If you don't believe your provider will support you in your decision to have a natural birth, and/or you feel that they do not have your best interest in mind, think about doing your research and find someone who you can trust and that you do feel has the same beliefs about birth and your choices that you do.  You will be glad you made the switch when you have the birth with a provider who helped you have the Healthy Mom, Healthy Baby birth you prepared for.
This sentiment is reflected among many advocates of natural birth, not just the Bradley Method®.  There was a Hypnobabies® instructor, a few independent childbirth educators and doulas in attendance at last night's meeting.  Many of them gave examples of former clients who had been well-served by making the decision to change providers even as late as the last weeks of their pregnancy. 
So how do you find this care provider that has your best interest in mind and supports your choice for a natural birth?  First, ask your current care provider how they feel about the choices you want in your birth.  As much as possible, make them open-ended questions.  It's easy to say "yes" when they want your business, or maybe they haven't thought through what a "yes" answer means.  Later in your pregnancy what you thought was a "yes" may turn into a "maybe" or a "no" for a host of reasons, and if you don't trust them when they tell you why the answer has changed, you may or may not have the birth you wanted.
For example:
"Will you support my desire for a natural birth?"
vs.
"What has been your experience with couples who want a natural birth?"
Can you see how the first question is a "yes" or "no" answer, while the second one might get you closer to their true feelings about natural birth?
Second, you can ask around.  Do you know someone who had the type of birth you want?  Ask them who their care provider was and see if they are 1.) taking new patients, 2.) a match with your insurance carrier if you have insurance coverage and you want to stay in-network, and 3.) a good fit with your personality, which leads me to…
Thirdly, be willing to interview a few providers before making a final decision.  There are plenty of books and websites out there that have lists of questions, so I am not going to repeat their good work.  I will direct you to the book Natural Childbirth the Bradley Way by Susan McCutcheon for one of my favorite lists.  Some providers will grant you time with them for no charge, where others will charge you for their time.  One mom at birth circle relayed her experience of having to pay 3 different doctors a $125 office visit fee when she was looking for a doctor that would support her choice to try for a VBAC.  Although it was pricey, she said it was money well spent.  It gave her the opportunity to have the VBAC she wanted with a doctor who supported her choices while she kept an eye on the healthy mom, healthy baby aspect throughout the birth.
If you are leaning towards or firmly set on a natural birth, it would a good idea to find out your care provider or the practices cesarean rate.  If it's higher than the
World Health Organization's recommended 10 - 15%
, you have more questions to ask.  Along those lines, if you are in a practice with multiple providers, you would be wise to ask how many of them support natural birth.  If their call schedule rotates and you don't know who you will "draw", you need to consider what that means for your birth choices.
Another consideration if dad wants to be actively involved in supporting mom through her birth is to have them interact with your provider.  Rachel Davis brought this point up in
her doula post
.  If a potential care provider respects dad and treats him as part of the birth team, then you will probably have a good experience in the labor space.  If the provider keeps directing the conversation towards mom and excludes the dad, then this might be an indicator for the way he will be treated in the labor space.
Lastly, don't be afraid to change providers if you feel any hesitation or reluctance on either side of the relationship.  It is harder for us to "break up" with them since we have an ingrained loyalty to our care providers.  We hold them in high esteem and we would never want to hurt their feelings.  Remember that you are one of many patients they are going to see that day, so they may not take the "break up" as hard as you think they are.  If they do, have an open dialogue with them and see if you still feel the same after talking it out.
We tell our students that care providers see the good, the bad and the ugly about birth.  If they are saying no to something, or asking you to consider, or take action it is because a personal experience, or an experience in their practice has influenced the way they approach labor and delivery.  They are the professionals and they know birth! 
If and when your care provider is saying no to something you want, or they are making suggestions during your pregnancy or labor, they have a good reason.  Listen to them and thoughtfully consider it if there is time.  If there isn't time because mom and/or baby is in trouble, you want to be able to rest easy in the knowledge that you hired someone you trust will do the best for you so that both mom and baby are healthy after delivery.
Example: if you have had no interventions and mom and baby look like they need a position change to help baby out, you need to trust their suggestions.  If mom and baby have done well with no interventions and suddenly things take a turn that leads the care provider to recommend a cesarean, you have to trust that, too. 
To build on an earlier statement, they are as interested in a Healthy Mom, Healthy Baby outcome as you are.  When you consider what it costs them to practice in the pregnancy, labor and delivery field of medicine, I'd like to think it's unlikely a person would take on that liability if their heart weren't committed to what they are doing. 
To close, I will go back to the Bradley Method® analogy of birth as an athletic event.  Mom and Coach prepare so they work together as a team.  Hire the Team Manager that you trust implicitly.  You will face decisions in the course of your pregnancy, labor and delivery.  We wish you a Team Manager that is the person who you trust has the expertise you want for a Healthy Mom, Healthy Baby outcome, whatever that may mean for your particular situation. 
What are your thoughts on choosing a care provider?
Disclaimer:
The material included on this site is for informational purposes only. It is not intended nor implied to be a substitute for professional medical advice. The reader should always consult her or his healthcare provider to determine the appropriateness of the information for their own situation. This blog contains information about our classes available in Chandler, AZ and Payson, AZ and is not the official website of The Bradley Method®. The views contained on this blog do not necessarily reflect those of The Bradley Method® or the American Academy of Husband-Coached Childbirth®.
We are now enrolling for our

Spring Series

March 5, 2012 to


May 21, 2012

 


For more information


or to register,


please call us at


602-684-6567


Categories: Birth center, Birth Circle, Birth plans, Coaches, Information Center, Midwife, Midwifery Care, Natural birth, Obstetrical Care

0

/