...celebrating every swee​t pea their birth
| | |
| --- | --- |
| Posted on January 10, 2012 at 9:37 AM | |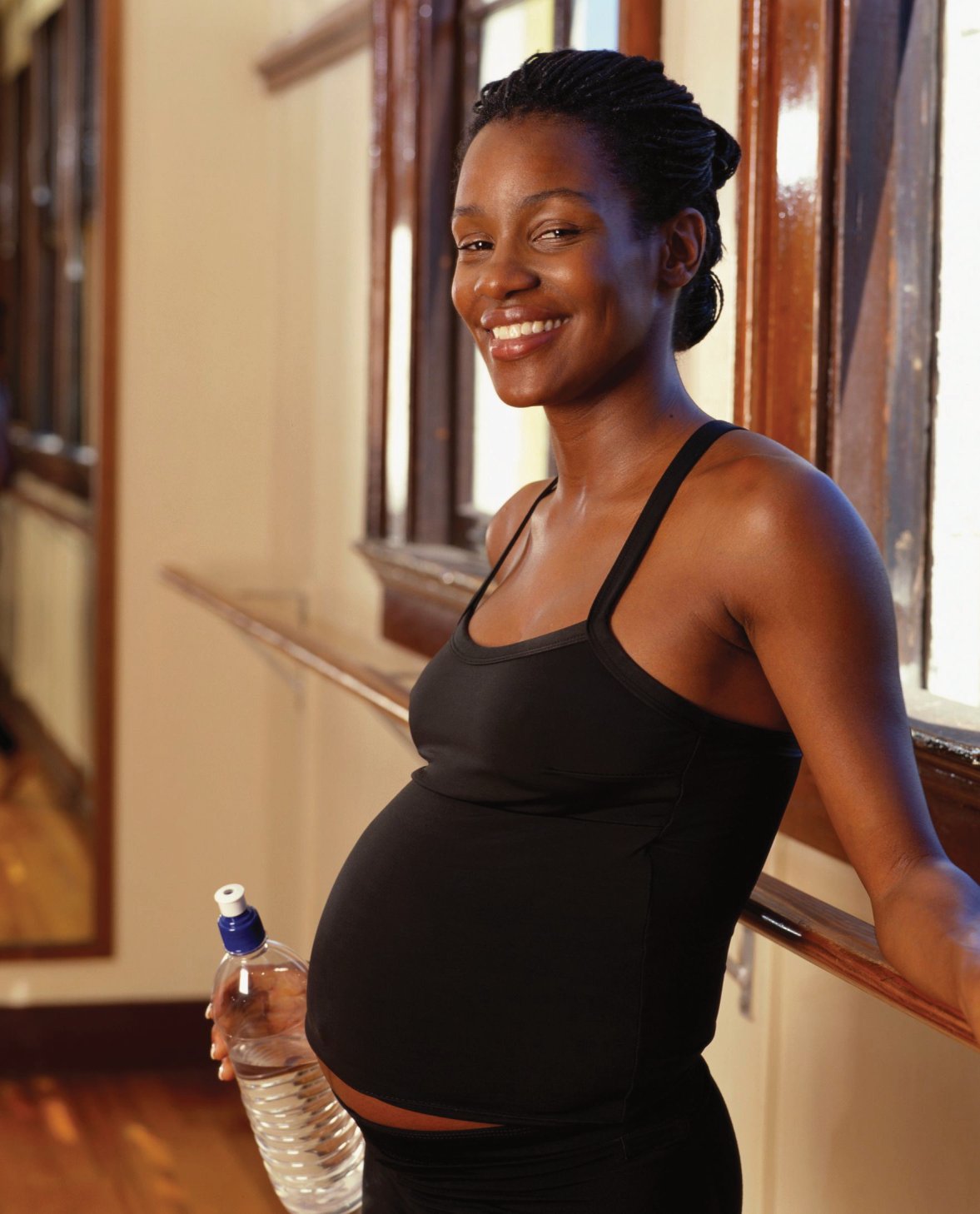 I made the mistake of serving sweet gooey treats for snack in class tonight.  It got really quiet after we did our labor rehearsal – oops.
So what are ways of increasing your energy during pregnancy, or additionally, your labor, if you are feeling low energy?   
Abdominal Breathing 
 We talk about it often in class – deep abdominal breathing is one of the best ways to increase oxygen in your body while still maintaining a deep level of relaxation.   
 Chest breathing wastes a tremendous amount of energy.  
 "Chest breathing is inefficient because the greatest amount of blood flow occurs in the lower lobes of the lungs, areas that have limited air expansion in chest breathers. Rapid, shallow, chest breathing results in less oxygen transfer to the blood and subsequent poor delivery of nutrients to the tissues."  
  - From http://www.amsa.org/healingthehealer/breathing.cfm  
 Abdominal breathing can also eliminate the vicious circle of the fear-tension-pain cycle.  By relaxing, you can stop the chest breathing that causes tension that causes pain; the pain causes fear; fear causes more chest breathing that winds up until mom and/or baby are showing signs of distress that leads to more intervention.   
Trace Minerals 
 Birth is an athletic event, whether you have a sprint, marathon or something in between.  The more vigorous your labor is, the more important it is to restore your body's supply of minerals. Exercise and stress, both of which may be present during labor, can drain the body of electrolytes and trace minerals, elements needed to maintain proper fluid balance and recharge energy levels.   
 In addition, energy is passed through the body via electrical charges.  In order to work well, properly functioning electrical cellular communication is essential.  Minerals act as catalysts for the biological processes in the body, including muscle response, the transmission of messages through the nervous system, and the utilization of nutrients in food.  All of these are essential if you want the most efficient labor possible.   
 Strive to find a trace mineral supplement with a flavor you can tolerate.  At the very least look for an electrolyte drink that will help replenish the minerals you need and might be using up through the course of late pregnancy and delivery.   
Take a Nap 
 Whether you are tired during the day when you are pregnant, or feeling exhaustion set in during labor, a nap is a great solution to help mom and dad face their labor with renewed energy and confidence.  A twenty-minute nap is a very effective tool for increasing alertness.  If you can get a 30-60 minute nap it helps with decision-making skills.  Both of those would be beneficial in labor.   
 I wonder what students picture as the length of nap when we encourage them to sleep during their labor. I think most of them must imagine a 2-3 hour nap, think it is impossible and cross it off the list since so few of them have been able to nap in their labor.  We know from experience that sleeping can be incredibly restorative during labor.  If Coach can convince Mom that just twenty minutes will do her well, remind Mom she doesn't have to hunker down for a long time.  Mom will not miss out on anything by sleeping just twenty minutes; in fact, you can drastically change your outcome by being rested.   
 So turn off the lights, wrap her in a comforting blanket and stroke or talk her to sleep with your soothing voice.  If Mom responds to music, find some relaxation tunes to play for her.  Maybe use an eye mask to block out light – it seems to be easier to fall asleep when it is dark.  
Go for a Walk 
 We encourage all our students to be walking at least twenty minutes per day from the first day of class until the day they have their baby.  Regular physical exercise not only increases stamina, it also helps energize the body.  During the day or during a low-energy point in labor, a walk might be in order.   
 A change in pace or scenery can help restore energy.  I am not talking about constant walking to speed labor, especially if you start with contractions that are more than ten minutes apart.  If your contractions start that far apart, a good meal and rest are in order to conserve energy.   
 My first question to a tired couple is, "Can you get mom to sleep?"  If that doesn't work, it is possible that a walk around the building or around the block doing abdominal breathing will oxygenate and wake up your body when you need to restore energy.   
Eat protein-rich snacks 
 Click
here
to read my list of good choices for labor snacks.  They are high in protein and complex carbs.  I try to avoid processed sugars or starches that rapidly convert to sugar – no need to repeat the effects of a quick sugar up and down that we saw in class tonight!   
Drink water 
 If you are thirsty, you are already dehydrated and it's time to get mom some plain water to get her fluid level back up.  In labor, the body is working in ways that you cannot measure.  Water is crucial to get the hormones that stimulate and regulate labor circulating effectively throughout the body.   
 Early signs of dehydration include thirst, loss of appetite, dry mouth and head rushes.  If Mom has a desire to eat, she needs to be eating to store energy for the point in labor when she is no longer hungry.  If this suppressed due to dehydration, she will miss out on her opportunity to store energy.  Head rushes can lead to an untimely fall, which could potentially change the course of your labor depending on the severity of the fall.   
 Continued dehydration can lead to increased heart rate, increased temperature, fatigue and headaches…which could also be construed as the mother going into distress.  You can absolutely head off a false distress warning in labor by making sure Mom is drinking eight ounces of water per hour, or chewing on ice if that is what she prefers.  If Mom is hydrated and this happens, then you know it's time to pay attention and alert your care provider.   
 A side note on hydration: if Coach is good about getting Mom the necessary water, Coach also needs to be good about getting her to the bathroom.  A full bladder can lead to unnecessary pain in labor if the baby's head is pushing against a full bladder.  It might also impede the progress of labor if the baby's head is blocked from entering the vaginal canal by a full bladder.   
Figure out what works for you. 
 Conserving energy is extremely important because you don't know how long you will be in labor.  There isn't much we can control about labor if you follow the course for a natural birth.  You can influence how rested you feel.  It would be unfortunate to end up with medication, an episiotomy or a cesarean if the only factor for that choice is being too tired to make it through with the energy you needed to meet your baby.   
What are the energy saving or energy restoring methods that you use?  
 Would you like to read more about today's suggestions?   
 For information on the minerals you need and how your body uses them: 
 Start a Walking Program While you are pregnant, focus on walking for energy and stamina.  After your baby is born you can consider the suggestions on walking for weight loss. 
Disclaimer:  
The material included on this site is for informational purposes only.
It is not intended nor implied to be a substitute for professional medical advice. The reader should always consult her or his healthcare provider to determine the appropriateness of the information for their own situation. This blog contains information about our classes available in Chandler, AZ and Payson, AZ and is not the official website of The Bradley Method®. The views contained on this blog do not necessarily reflect those of The Bradley Method® or the American Academy of Husband-Coached Childbirth®.   
March 5, 2012 to 
May 21, 2012   

For more information or to register, 
please call us at 
602-684-6567 
or email us at 
Categories: Bradley® Coaches, Coaches, Coaching, Dehydration and Pregnancy, Depression, Drinking during labor, Epidural, Exercise, Heat Comfort Measures, Labor Marathon, Labor Sprint, Managing or coping with natural labor, Natural birth, natural labor coping mechanisms, Natural labor coping techniques, Pain management, Pain management natural labor, Pregnancy
/