...celebrating every swee​t pea their birth
| | |
| --- | --- |
| Posted on April 26, 2016 at 10:18 AM | |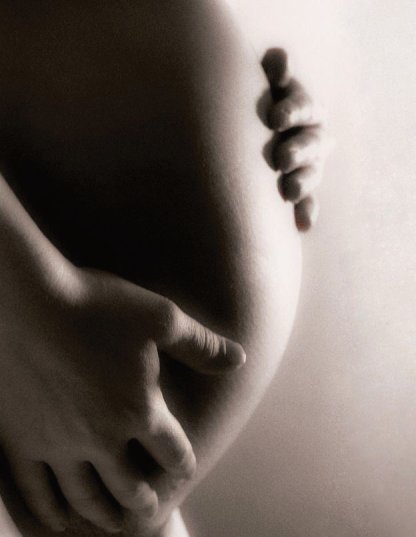 This was in posted April 2012 - updated April 2016
Uterine rupture is a topic that came up when I was pregnant with Otter that I was not ready to allow into my consciousness until she was safely in our arms.  After enough time had passed and we have proven to ourselves that homebirth can be a safe option when a person is healthy and low risk, I am ready to write about it.   
I gave Stephanie Stanley, former facilitator of the East Valley ICAN group, byline credit for this because I am using her research from a uterine rupture presentation she did at a meeting for my post today.  ICAN, the International Cesarean Awareness Network, is a non-profit organization that strives to improve maternal-child health by preventing unnecessary cesareans through education, providing support for cesarean recovery, as well as educate about Vaginal Birth After Cesarean (VBAC) and options for what is called a "gentle cesarean" where the event is honored as a birth even though it's via a surgery.  ICAN's goal is to see a healthy reduction of the cesarean rate that is patient-driven.  By providing education and support, they hope that more women making evidence based, risk appropriate childbirth decisions will lead to an overall reduction in the rate of cesareans performed.   
Uterine rupture seems to be the leading reason why care providers are hesitant to allow a mother to have a trial of labor (TOL) after a previous cesarean.  In Arizona, a licensed midwife or certified professional midwife can attend a homebirth with a mom who is striving to have a VBAC only if the mother meets certain criteria. 
Arizonana for Birth Options
 is leading a grassroots efforts to change this so that as per the ICAN vision, women living here can make evidence based and risk appropriate decisions.  They want all options to be available: for a hospital birth if mom feels that is the best option, or a homebirth if both mom and midwife agree that they are a good candidate for VBAC.   
Uterine rupture is defined as an anatomic separation of the uterine muscle with or without symptoms.  What this means for baby is that the uterus ceases to function as a sealed protective container from the rest of the blood and organs surrounding the baby.  The function of the placenta and umbilical cord may also be compromised.  Mom is subject to blood loss and shock.  A decision also has to be made about repairing the uterus or performing a hysterectomy.   
Another term used when talking about uterine rupture is "dehiscence".  A dehiscence is the splitting or incomplete opening of the cesarean scar.  It can happen without complication for mom or baby and sometimes it is only discovered after the delivery.  It is also called a "window" by some care providers.   
As it turns out, while uterine rupture is a consideration when you are preparing for a birth after a cesarean, it's not the only one your care provider should be having a conversation about. You can read
THIS
post to see where the risk for uterine rupture falls in comparison to other risks of pregnancy and labor. 
So what does the research say?   
Here is the overarching conclusion: anyone can be at risk, whether you have an unscarred or scarred uterus.  At most, your risk rate is 2%.  2 percent!  Why then is it that this is such a big deal?  I believe it lies with the potentially devastating circumstance a family will find themselves in if the uterus does rupture.  While 98% of the population may have a successful VBAC, the worst case scenario of a uterine rupture is the loss of the baby and possibly a hysterectomy for mom which makes future pregnancies impossible.   Another point to ponder is that the statistics listed below are close to other statistics for labor emergencies, such as placenta accreta, placental abruption, miscarriage; for a longer list
click here
.   
Statistics for the risk of uterine rupture – see links at the end of this post for references: 
 VBAC: .5% - .7% 
 VBA2C: 1.7%  (vaginal birth after 2 cesareans) 
 VBAMC: 1.2%  (vaginal birth after multiple cesareans) 
 Previous VBAC: .4% - .5%  (if you had a previous successful VBAC) 
 VBAC + Augmented labor:  .9%  (stats for first attempt) 
 VBAC + Induced labor: 1%  (stats for first attempt)   
The risk factors when considering whether or not to do a trial of labor after a cesarean are: 
 The type of scar you have: the most favorable is a low transverse scar.  Classical T-shaped scars, vertical scars or high uterine scars are said to have a higher risk of rupture.   
 Induction of labor using cervical ripening agents, i.e., Cytotec, Cervidil: the prostaglandins that soften the cervix may also soften the scar tissue.  In addition, ripening agents can cause uterine hyperstimulation, meaning contractions that are much more intense and frequent than the uterus is designed to withstand in the course of an unmedicated labor.   
 More than one cesarean: as you can see from the statistics above, there is a slight increase of risk.   
Among factors that are disputed in medical literature are: 
 - Age of mother: if a mother is over 30 she may be considered at higher risk for uterine rupture. 
 - Obese women 
 - Size of baby: more than 8 pounds, 14 ounces 
 - Post-term baby: 40+ weeks gestation from last menses   
To compare, here are the stats and risk factors for an unscarred uterus:   "The normal, unscarred uterus is least susceptible to rupture. Grand multiparity, neglected labor, malpresentation, breech extraction, and uterine instrumentation are all predisposing factors for uterine rupture. A 10-year Irish study by Gardeil et al showed that the overall rate of unscarred uterine rupture during pregnancy was 1 per 30,764 deliveries (0.0033%). No cases of uterine rupture occurred among 21,998 primigravidas, and only 2 (0.0051%) occurred among 39,529 multigravidas with no uterine scar. 
A meta-analysis of 8 large, modern (1975-2009) studies from industrialized countries revealed 174 uterine ruptures among 1,467,534 deliveries. This finding suggested that the modern rate of unscarred uterine rupture during pregnancy is 0.012% (1 of 8,434). This rate of spontaneous uterine rupture has not changed appreciably over the last 40 years, and most of these events occur at term and during labor. An 8-fold increased incidence of uterine rupture of 0.11% (1 in 920) has been noted in developing countries. This increased incidence of uterine rupture has been attributed to a higher-than-average incidence of neglected and obstructed labor due to inadequate access to medical care. When one assesses the risk of uterine rupture, this baseline rate of pregnancy-related uterine rupture is a benchmark that must be used as a point of reference." 
If you choose to have a VBAC, or realistically for any woman in labor since the statistics show she has a slight risk, here are the signs that may help you recognize that a uterine rupture is occurring or may have occurred: 
 - Excessive vaginal bleeding 
 - Extreme pain between contractions – these may or may not be felt through an epidural block, though due to severity of pain it's possible they may be felt 
 - Contractions that slow down or become less intense 
 - Abdominal pain or tenderness 
 - Baby's head moves back up the birth canal 
 - Bulge in the abdomen, bulge under the pubic bone, or pressure on the bladder where the baby's head may be coming through the tear in the uterus 
 - Sharp onset of pain at the site of the previous scar 
 - Uterus becomes soft 
 - Shoulder pain 
 - Heart decelerations in the baby 
 - Maternal tachycardia (rapid heart rate) and hypotension (low blood pressure)   
 If you have a true uterine rupture, then an emergency cesarean will be required.  A Chandler doctor told the ICAN group that the care provider has 5 – 7 minutes to get the baby out safely, although in reading for this post I saw
some estimates
as 10 – 37 minutes.    
According to a 2010 National Institutes of Health study, there have been no maternal deaths in the US due to uterine rupture. Overall, 14 – 33% will need a hysterectomy.  6% of uterine ruptures result in perinatal death, and for term babies this risk was put at less than 3%. **   
 If you do have a uterine rupture, it will have an effect on your future pregnancies.  Each cesarean a mother has increases the risk for future complications of cesarean surgery.  If you have a hysterectomy, you will not be able to carry any more children.  In today's medical climate, a uterine rupture will most likely result in all future pregnancies being delivered via repeat cesarean.   
 There are a lot of points to ponder as a new mom or as a mom considering a VBAC.  Our Bradley® mantra is: Healthy Mom, Healthy Baby.  We teach that as long as you make all your decisions with those two goals in mind, you are likely to make the choices that have a positive outcome for both Mom and Baby. 
 What are your thoughts on VBAC and/or uterine rupture?   
 **NOTE: Stephanie's presentation called out these statistics as inflated as the Landon study (2004) included women who had pre-labor stillbirths included in the statistics.  IN other words, women whose babies had passed away before labor and still delivered via VBAC rather than choosing a repeat cesarean were counted in the perinatal death statistics.  Please read Henci Goer's analysis for more information   
 Disclaimer:  
 The material included on this site is for informational purposes only.
It is not intended nor implied to be a substitute for professional medical advice. The reader should always consult her or his healthcare provider to determine the appropriateness of the information for their own situation. This blog contains information about our classes available in Chandler, AZ and Payson, AZ and is not the official website of The Bradley Method®. The views contained on this blog do not necessarily reflect those of The Bradley Method® or the American Academy of Husband-Coached Childbirth®.    

Categories: Cesarean Birth, Cesarean Surgery, Due Date, Epidural, Homebirth, Hospital Birth, Information Center, Informed Consent, Miscarriage or Stillbirth, Obstetrical Care, Postdate, Pregnancy Loss, Uterine Rupture, Variations and Complications
/