Shopping Cart
Your Cart is Empty
There was an error with PayPal
Click here to try again
Thank you for your business!
You should be receiving an order confirmation from Paypal shortly.
Exit Shopping Cart
...celebrating every swee​t pea their birth
| | |
| --- | --- |
| Posted on January 24, 2012 at 6:08 PM | |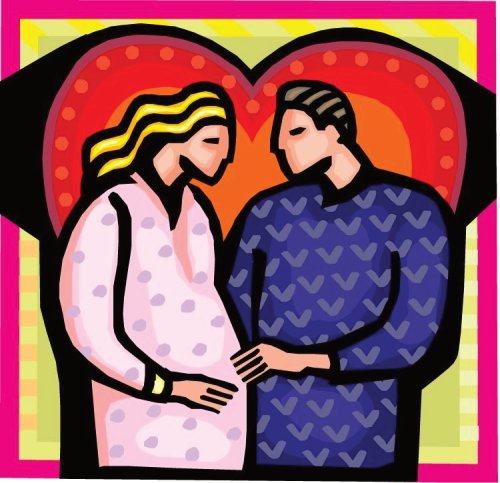 Communicating with your Care Provider  
Tonight's class was about Variations & Complications of Labor.  The Bradley Method® believes in teaching this topic so that parents are prepared for the outside possibility of a variation of labor.  We strive to introduce these in an informative way while leaving out the flashing sirens of fear and doubt.  

In previous posts, I have written about
choosing your care provider
and your
rights as a patient consumer
of health care in a hospital setting; both will affect your outcome when faced with critical decisions during the birth process.  Bruss suggested I write about communication since it's tied to making a good decision if you face decision points in your pregnancy and/or labor.  So let's expand on a related topic: talking to your care provider so you can assess the recommendations they are making at any point in your pregnancy or labor.  
There are many variations in labor.  Some women will labor quickly, others slowly.  Some women dilate continuously, other women dilate a centimeter or two every few hours, some women might even experience what is termed "reverse dilation".  Women manage the pain of labor differently – some moan, some chant, some scream.  Some women have the water break early, other women have the water break as they are pushing, and rarely babies are born "en-caul", having their bag of waters intact and then it's broken after delivery.  

Possible complications in labor are things like placental abruption, uterine rupture, a baby in a transverse position, a baby in fetal distress that has been determined by having the doctor listen with a Doppler or fetoscope…we aim to cover the things that are true medical complications when a cesarean is medically indicated.  

I like Henci Goer's definition of informed consent.  It means that any time an intervention is suggested, you have the legal right to know what is being recommended, and that it must be conveyed in a language that you understand.  You must also know why it's being recommended, the potential problems and side effects, alternatives to handling the problem, the pros and cons of the alternatives, including doing nothing.  (See page 105 of Thinking Woman's Guide To A Better Birth)  

Your frame of mind going into these situations needs to be focused on a Healthy Mom, Healthy Baby outcome.  The person in front of you is not the enemy – they are a person who is trained and is trying to do their job.  If there perception of a situation is different than yours, then it's vital to clarify where you are in labor.  The most important questions to ask when you are faced with a "fork in the road" as Bruss calls them, are, "Is Mom okay? Is Baby okay? How much time do we have?"  

We tell our students to gauge the amount of time not only by words, but by actions.  If you have time, you will only see the nurse and maybe your main care provider, or the student midwife and maybe the main midwife in a homebirth.  If you are facing an emergency, there is markedly more activity.  There are teams of people monitoring both mom and baby, as well as maybe getting ready to move them.  

One of the reasons it is so important to take care when choosing your care providers and birth facilities is that sometimes there isn't time to ask all these questions.  If Mother and Baby are already compromised and there is no time to ask questions, you must trust that the care providers and the birthplace will do the best for your family.  Do you have this level of trust with your care provider?  Do you have this level or trust with the birthplace?  If you answered "no" to either of these questions, it's time to seriously consider making a change.  Although true complications are rare, if you are part of the small percentage, you want to ensure that you have the best chance for a good outcome despite any complications that may arise.  

I am going to pull from my post on Patient Rights for the rest of the conversation you can have with your care team once you establish there is time to talk and consider your options:  

If both are well enough and there is time, then you can continue with questions such as:

 - "What is the problem?"

 - "What are the symptoms or test results causing concern?"

 - "Could this be normal?"

 - "What is the most likely cause?  Are there any other possible causes?"  

If the care provider agrees that Mother and Baby are well enough to let labor proceed and let nature take her course, continue to trust that Mother and Baby are working together and that you will be meeting your baby in due course.  You can address other probable causes – is mom hydrated?  Is she emotionally ready and relaxed enough to accept her labor?  Are you using the best positions in the appropriate stage of labor to allow gravity and physiology to move things along?  

If after asking this series of questions Mother and Coach decide that further action is worth exploring, then you can continue with these questions:

"What exactly are you recommending?" – Paraphrase it back to ensure you understand what the recommendation is. 
"What are the benefits of this procedure or drug?"  - You want to listen well, and paraphrase again.  You can also ask if their opinion is based on fact or observation.  
"What are the risks and known side effects of this procedure or drug?" – Ask to see the insert if it is a drug and there is time to read it – you may be surprised at what is in the fine print and the care provider fails to mention. 
"Is this an established procedure (or drug) or is it being offered as part of a trial?" – This is very important to know, especially if it is something whose short-term or long-term effects on an unborn child or a newborn are unknown.  
"What are alternatives to this procedure or drug?" – Again, care providers have routines based on what their protocol is – sometimes there are other options that they don't mention, not from malice, it could be simply because they are not accustomed to being asked for alternatives. 
"What are your qualifications for making this recommendation?" – Who are you talking to?  Student midwife or Professional Licensed Midwife?  Nurses come in many varieties: a student nurse, an LPN (one year of schooling), an ASN nurse (two years of schooling), a BSN (four years of schooling).  Beyond that, how long have they been working as a nurse?  If you are talking to a doctor: are they a resident (student) doctor, or an attending (more experienced) physician?  How long have they been a resident or an attending?  
"Who would be performing this procedure?" – This is an especially important question to ask if you are in a teaching hospital or at home with the professional + student midwife.  Every family needs to make a decision regarding their comfort level with students literally practicing on you based on their individual preferences.  On a personal note, while I am all for students learning, when it come to my body and our child, I want a trained and experienced professional to work on us.  I am okay if a student wants to observe, however, only someone with extensive experience and knowledge is going "to do" something or administer something to us.  

"What else can we expect to happen, or which other interventions typically follow as a result of this drug or procedure?" – In the interest of full disclosure, this is a very important question.  1.) You want to know how they will measure the efficacy of the intervention.  2.) When you accept one intervention, it is likely that other interventions or compromises will follow.  If there is time, you want to hear all of the other interventions or protocol they will have to follow that may be a result of the first intervention you agree to have.  
"What happens if we choose to do nothing at this time?" – Back to full disclosure – there are ways to phrase things that force you to make an immediate decision.  If you ask this question, it tells you the other side of the story, or the whole story in regards to their recommendations.   

You have a couple of options in the event that you want to choose differently than your care providers are recommending and/or if you feel like your concerns are not being heard by your care provider. 

1.  If you have done your research and you have heard the benefits and the risks of a procedure or drug, and you are confident in your decision and want to refuse, hospitals have documents called "Against Medical Advice" that you can sign.  You accept the risks inherent in your decision and relieve the hospital of liability.  I have no idea if midwives have a  similar document…I will have to ask!

2.  In the hospital setting, you can ask for an Independent Patient Advocate.  This person acts as a liaison between the patient and the care providers.  It puts someone in between you and the care provider, and it is implied that they would convey information in a neutral way.  Sometimes taking away the "authority" of the person conveying the information relieves the pressure and lets a patient make a decision without feeling the pressure of "The Doctor" or "The Nurse".  

Whether you are experiencing a variation of labor or a true complication, effective communication with your birth partner, with your doula, with your midwife, with the nurses and doctors will directly affect your outcome.  If you are knowledgeable about what normal variations of labor are, then you can have conversations about your care to determine the best positive outcome for your situation.  If you are not confident or trained in what to expect during the labor process, you may wish you had known a little more.   
Do you have any communication tips to share?  What are they?

Disclaimer: 

The material included on this site is for informational purposes only.
It is not intended nor implied to be a substitute for professional medical advice. The reader should always consult her or his healthcare provider to determine the appropriateness of the information for their own situation. This blog contains information about our classes available in Chandler, AZ and Payson, AZ and is not the official website of The Bradley Method®. The views contained on this blog do not necessarily reflect those of The Bradley Method® or the American Academy of Husband-Coached Childbirth®.  

We are now enrolling for our

Spring Series


March 5, 2012 to


May 21, 2012  





For more information or to register,


please call us at


602-684-6567


or email us at


Categories: Birth center, Birth plans, Bradley® Coaches, Cesarean Birth, Cesarean Surgery, Coaches, Epidural, First stage labor, Homebirth, Hospital Birth, Information Center, Informed Consent, Labor Marathon, Labor Sprint, Midwife, Natural birth

0

/