...celebrating every swee​t pea their birth
| | |
| --- | --- |
| Posted on February 7, 2012 at 5:32 PM | |
Our students are coming down the home stretch in their pregnancies!!  We invited some alumni from our last class to come share their birth story tonight so that our students could hear from the parents fresh from the birth experience. 
Their story brought up an interesting point that was echoed by some of our current students.  What do you do when uninvited guests show up at your birth?  How do you keep them from coming in the first place?
This is a touchy subject – how do you tell your loving family or your devoted friend that this is not the time when you want to see them?  What do you do when a well-meaning person arrives at your birthplace and all you want to do is have them leave?
Things to consider:
  - Will you be okay if they see you using the bathroom?
  - Will you feel okay if they see you naked?
  - How will they react if you are impatient or rude to them?
  - How will they react when they see you uncomfortable and/or in pain? 

     Will they be okay with it?
  - Do they support your choices for a natural birth and your birth wishes?
If you answered no to any of these questions, then think twice about having the person/people you are considering to be present at your birth.  Mom and Coach need to clarify their list of people who are a yes and then communicate their wishes to their family and friends.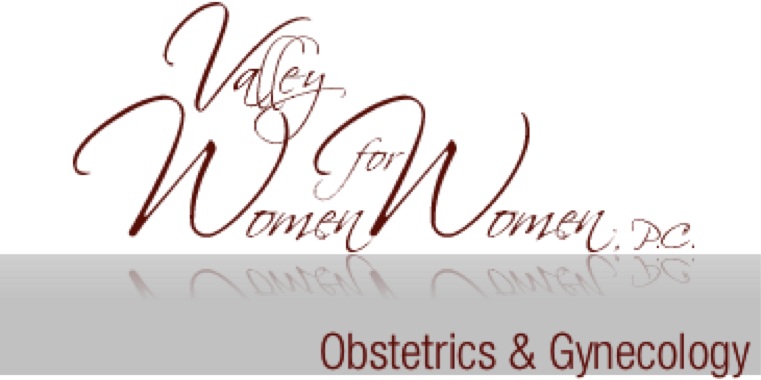 Belinda Hodder, CNM, who is at Valley Women For Women, has a great suggestion about breaking the news to everyone.  She suggests having your birth plan ready in time for your baby shower.  Bring several copies to the event and have "Sharing the Birth Plan" be one of the activities.  This way the announcement of your wishes is public and clear.  If you are asking people to wait to see you until a certain point, you have the opportunity to tell everyone together.  Hopefully no one will feel like they are being singled out since they are not the only ones being told not to come until you are ready for them.
Mothers and Mothers-In-Law are an interesting set of people in relation to labor.  I have seen a midwife's site that explicitly states if a mother wants either of those people at her birth, she will refer them to a midwife that is comfortable with that scenario.  She does not take clients who want soon-to-be grandmothers present since her experience is that they negatively impact labor.  On the other hand, we have had several students whose mothers were present at their birth.  It all turned out okay – they all had their babies with their mother in the birth setting, and many of them said that they couldn't have done it without them taking on the role of assistant coach.
If you like the idea of a mother-figure being with you and yet you think you don't want your mother attending the birth, you can hire a doula who has the personality traits plus the know-how you want in an assistant coach.  Interview several doulas until you find the right balance of personality and experience that fits your comfort zone.
If your family members are not going to be asked or welcomed in your birth place and you are going to have a doula or other assistant coach there, stating the facts without emotion is the best suggestion I can offer.  Instead of saying, "You stress me out" or "I don't think you can handle it" or "You have not been there for me why would I want you there now" or any variety of other reasons why you would carry negative emotion towards someone, stick to the facts.  "We have asked/chosen this person to attend our birth because they have the training to be an assistant coach." 

Training can mean that they have completed or are working through a certification process; maybe they are reading your birth books with you (see the bottom of
this page
for our suggested reading list); or maybe they have attended your Bradley Method® classes with you.  Any or all of these things will prepare a person to be the assistant coach you need them to be as long as they are willing to support your birth choices and are committed to helping you have a Healthy Mom, Healthy Baby outcome.
A person's presence in the birth space can very much affect the progress of labor – someone with negative energy can hinder labor; someone with positive energy can help it progress.  If the people you are asking to refrain from attending your labor press you for answers, stick to the facts.  Be a team together, insist that, "We made this choice" and avoid pointing fingers, "Mom (or Coach) doesn't want you there because…"
If people do show up at your birth space even when you believe you have made your wishes clear, designate someone to be the messenger, or write them a note that someone else can deliver.  You can phrase it kindly – "Hi, (Person).  Thank you so much for expressing your support.  We are focused on bringing baby earthside and regret not being able to come out to see you.  We could really use your help after baby comes.  Would you be kind enough to come back and see us after baby arrives?  If anything comes up, we will let you know if we need you sooner."
You may also find that the amount of people you have in the birth space is too much or too few.  If you find that all the people you said yes to is stressing you out, you have permission to ask them to clear out so you can focus on your birth.  If you initially decided you were going to go it alone and you find that you really could use an extra pair of hands, or you need a fresh energy after a trial of labor, bring a list of assistant coaches you can call in to support you.
It is your body, your baby and your birth.  The people in your birth space can potentially hinder or help your labor's progress.  Set yourself up for success and clarify your "guest list" before labor starts.  Although it's a tiny detail in the grand scheme of preparations you are making, you will be glad you did.
What influenced your decision to invite or exclude people from your birth?
Disclaimer:
The material included on this site is for informational purposes only.
It is not intended nor implied to be a substitute for professional medical advice. The reader should always consult her or his healthcare provider to determine the appropriateness of the information for their own situation. This blog contains information about our classes available in Chandler, AZ and Payson, AZ and is not the official website of The Bradley Method®. The views contained on this blog do not necessarily reflect those of The Bradley Method® or the American Academy of Husband-Coached Childbirth®.
We are now enrolling for our Spring Series
March 5, 2012 to May 21, 2012
For more information or to register, please call us at 602-684-6567 or email us at
[email protected]
Categories: Birth center, Birth place options, Birth plans, Birth Story, Coaching, Doulas, First stage labor, Homebirth, Hospital Birth, Midwife, Midwifery Care, Obstetrical Care, Pain management, Planning for Baby, Second Stage Labor, Variations and Complications
/