...celebrating every swee​t pea their birth
| | |
| --- | --- |
| Posted on March 6, 2012 at 4:00 PM | |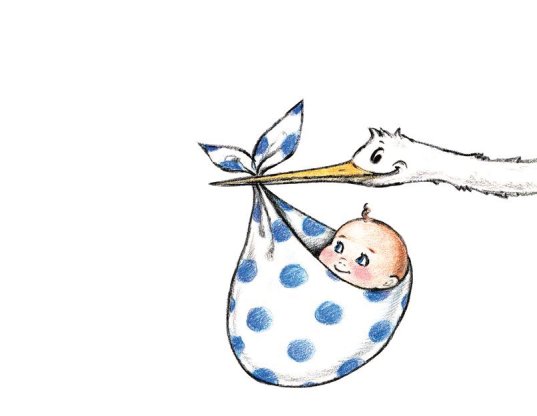 Spring is around the corner…and it's time for a new set of families to join us on the journey towards their birth.  I get so nervous before our first class that I don't even eat dinner…and when class is over I realize that we have been blessed with another great group of folks and that I am really hungry!
As we enter our third year of teaching, a few things have become clear to me about what we do.  The overarching message of The Bradley Method® is not just natural birth – it's about the Healthy Mom, Healthy Baby outcome.  We have seen many families choose different paths to this outcome, and at the end of the day, 98% of them are happy with their births.  They felt empowered by their knowledge, their rights as consumers to ask questions through the birth process, and the couples made decisions together so that Mom and Baby are well and healthy after labor.
To that point, it is really important that our students understand that we are here to convey information.  We are not medical professionals, nor do we want to dispense opinions.  We are people that are passionate about birth and willing to share our knowledge about the birth process with other couples striving to have a natural birth.  We will help them recognize what is healthy and low-risk, we will share strategies to communicate with each other and their birth team, we ask them to do their own reading and decide what they want, and we will encourage them to use their knowledge to make Healthy Mom, Healthy Baby choices.
There are three things we have learned that are controllable in the great range of variables that accompany pregnancy, labor and birth. They are nutrition, exercise and sleep.  Interestingly, these three things also carry through to postpartum health; more on that in a future post.
Until you are holding your baby in your arms, no one knows how long your pregnancy will last, how long your labor will be or how long you will be pushing before you meet your baby.  What you can do is make good choices to make sure you and your baby are at your best to have a healthy, low-risk pregnancy and so that you are ready when the trial of labor begins.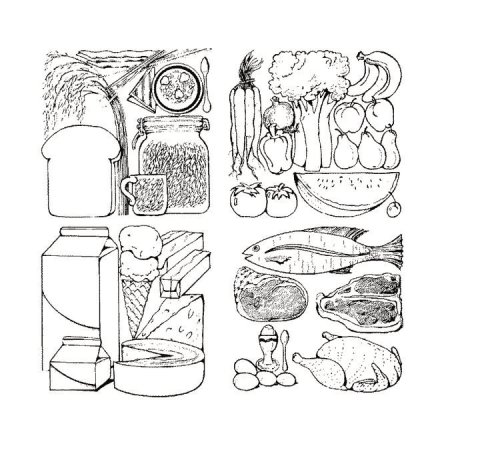 Nutrition is the cornerstone of a healthy pregnancy.  As Bradley® instructors, we teach our couples to eat according to the
eating plan
created by Dr. Tom Brewer.  He proved through his patients and with clinical trials that there is no magic pill for a healthy pregnancy – no drug company can sell you this.  What you can do is eat a protein-rich, whole food, well-balanced diet and see tremendous results for mom and baby.  Food is literally the building block of the body…and during pregnancy, your baby is knitted together with the building blocks you provide.  Whether your labor ends up being an intense sprint, a prolonged marathon, or something in between, you can build a body and a baby that can endure and surpass your expectations in labor.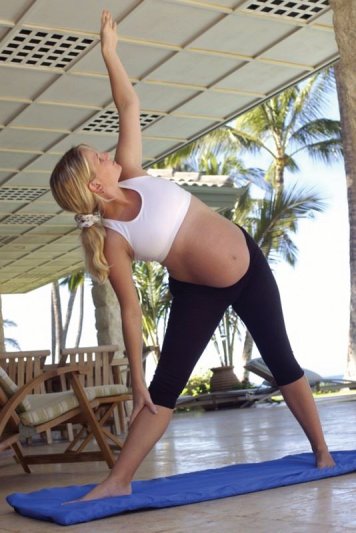 The second component of a healthy pregnancy is exercise.  Moms need stamina so that they can keep their energy up for the duration of their labor.  Options for stamina-building exercise are things like walking, swimming, pre-natal yoga; anything that you were doing before your were pregnant and is approved by your doctor can also be on the list of safe exercises.  We also teach
specific exercises
that work on toning the pregnancy muscles so that the back, belly and bottom are strong and ready to support the positions used during labor, and the effort of labor itself.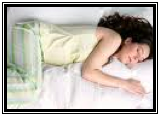 Our students that come back and share their birth stories with other classes have confirmed another point we teach in class: sleep is a great way to avoid unnecessary pain in labor.  True sleep is the tipping factor in the outcomes we have heard.  We learned this lesson the hard way with our first-born. 
We were so excited to be in labor and I was so determined to be all-powerful and strong that I wouldn't give into any "weakness".  As Bruss and our doula took turns taking naps, I scoffed at them.  It turned out to be the wrong decision.  After being awake for 24+ hours, and laboring with Pitocin and no epidural, I was exhausted by the time it came to push.  That led us to choose an episiotomy, a surgical incision to enlarge the vaginal opening.  Ouch.  It was a long, painful recovery – almost nine months before everything felt normal and painless again.
We decided to sleep in labor after that experience.  I have slept at the beginning when contractions have barely started, between contraction in active labor, and with our last baby, we even slept through most of the active phase of labor. 
True. restorative sleep is a decision to let your body get the rest it needs.  An unmedicated mother can give into her need to sleep – no unmedicated mother has been know to sleep through the birth of her baby.  At some point, the contractions are to the point where you need to pay attention; and you will when the time comes.
Just like us, the students that were too excited and did not convince themselves to sleep seem to end up with more interventions.  Many of them end up with an epidural in the last few hours of labor.  When used judiciously, this helps them achieve the relaxation they need to finish dilating and get to the pushing phase.  The babies are exposed to the anesthetics for such a short time that they come out healthy and able to breastfeed.  Thankfully, many of them have avoided episiotomies.
The ones who are able to sleep during a portion of their labor have the energy to manage the late stages of labor without an epidural and seem to have fewer interventions.  The good news is that the repeat moms who didn't sleep the first time manage to sleep in subsequent labors.  When they are nourished, strong and rested, they have much different second labors and are able to achieve the natural outcome they wanted and prepared for.
It is with great joy and anticipation that we embark on another twelve-week journey with our new class.  We are looking forward to getting to know them, watching the friendships develop, and waiting for the new families born the days their babies are lovingly and intentionally welcomed earth-side.
Disclaimer: 

The material included on this site is for informational purposes only.
It is not intended nor implied to be a substitute for professional medical advice. The reader should always consult her or his healthcare provider to determine the appropriateness of the information for their own situation.  Krystyna Robles-Bowman, Bruss Bowman and Bowman House, LLC accept no liability for the content of this site, or for the consequences of any actions taken on the basis of the information provided.  This blog contains information about our classes available in Chandler, AZ and Payson, AZ and is not the official website of The Bradley Method®. The views contained on this blog do not necessarily reflect those of The Bradley Method® or the American Academy of Husband-Coached Childbirth®.
Categories: Birth Story, Bradley Method® birth story, Bradley Method® outcome, The Bradley Method® classes
/