...celebrating every swee​t pea their birth
| | |
| --- | --- |
| Posted on March 27, 2012 at 9:20 AM | |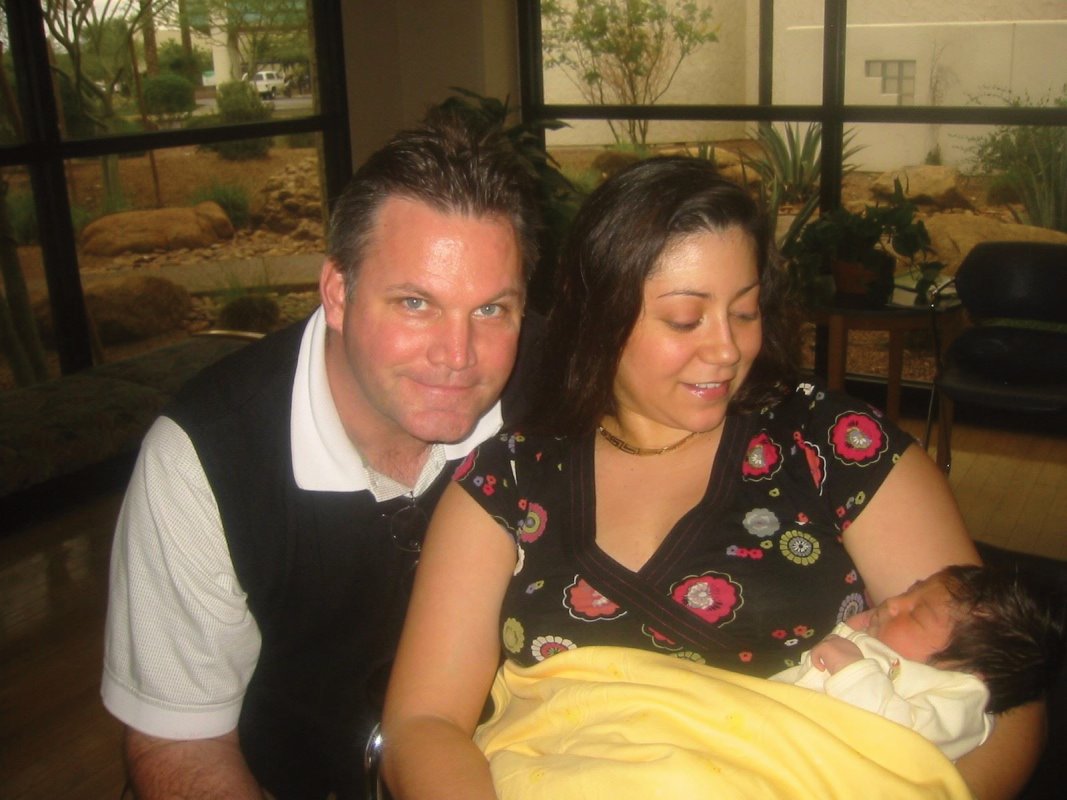 Bruss taught class last night and he is in the process of writing a blog post on mental relaxation beyond the script...in the meantime I am going to share some information about an event that the Arizona Bradley Method® instructors are planning.
The Bradley Method® has been helping women and their partners to have safe, satisfying birth experiences since the 1950s and it still works.  Area instructors affiliated with The Bradley Method® of Natural Childbirth will be hosting a Family Picnic on Saturday, May 5, 2012. The public event will be hosted on Amphitheater Island at Encanto Park in order to celebrate the Father of Fathers, Dr. Robert Bradley, the pioneer of allowing fathers into the hospital room to be at the birthing mother's side.   

Robert A. Bradley, M.D. (1917–1998) developed what he called Husband-Coached Childbirth, now more commonly known as The Bradley Method® of natural childbirth. Dr. Bradley first articulated this method of natural childbirth in a 1947 clinical trial, and it was popularized by his book Husband-Coached Childbirth, first published in 1965.  Now in it's fifth edition, Dr. Bradley's method of natural childbirth had been used successfully by couples all over the world.

Dr. Bradley's idea that unmedicated childbirths were possible in a hospital setting was revolutionary in the era of anesthetized births. He was "allowed" to do his first clinical trial on unwed mothers. When they did not have adverse outcomes, he was next "allowed" to do a trial on hospital nurses that volunteered to be in his trial. After seeing the great results in the unwed mothers, he had no problems finding trial patients.

At the bedside of one of these married nurses, she was overcome with joy and  emotion after the natural delivery of her child. As her "thank you" to Dr. Bradley, she kissed him straight on the lips! It was at this moment that Dr. Bradley realized that husbands (now we say loving support person, or "coach"), not doctors, should be coaching these mothers through the labor and birth process.

It was from that day forward that Dr. Bradley started advocating for husbands to join natural birth mothers in the labor and delivery rooms. Now all birthing families in a hospital setting can benefit from Dr. Bradley's idea that coaches who are willing should be allowed to be at the laboring mother's bedside.

His method articulates the six needs of a laboring mother and the steps to take to provide a laboring mother with the help and support from a loving, trained coach.  His methods proved themselves through his patient practice. He likened his role as an obstetrician to serving as a lifeguard, stepping in only when his patients needed him.  Dr. Bradley had a 94% unmedicated birth rate throughout his years of obstetrical practice.  
We are excited to celebrate the life and work of Dr. Robert Bradley on May 5, the anniversary of his retirement.  The Bradley Day Family Picnic is open to the public. Past students, current students, and anyone interested in the many options available to birthing families in Arizona are welcome to join us. No matter what kind of birth experience you had or you want, we invite you to celebrate the man who normalized fathers being present at births in the hospital setting.
The Bradley® Day Family Picnic will feature child-friendly booths and games, as well as offer information on The Bradley Method® and other natural living options. The instructors will provide the fun; guests are invited to bring their blanket and a picnic lunch.
The Amphitheater Island at Encanto Park is located at 2605 North 15th Avenue, Phoenix, AZ, 85007. For more information on the picnic, please call Krystyna Bowman at 602-684-6567, or visit our
Facebook Fan Page
.  If you would like to RSVP,
click here
. For vendors interested in hosting a booth, please contact Krystyna Bowman at 602-684-6567, or via email
[email protected]
Disclaimer:  
The material included on this site is for informational purposes only.
It is not intended nor implied to be a substitute for professional medical advice. The reader should always consult her or his healthcare provider to determine the appropriateness of the information for their own situation.  Krystyna and Bruss Bowman and Bowman House, LLC accept no liability for the content of this site, or for the consequences of any actions taken on the basis of the information provided.  This blog contains information about our classes available in Chandler, AZ and Payson, AZ and is not the official website of The Bradley Method®. The views contained on this blog do not necessarily reflect those of The Bradley Method® or the American Academy of Husband-Coached Childbirth®. 
Categories: Bradley Day Family Picnic, The Bradley Method®, The Bradley Method® classes, The Bradley Method® pain management, Why we chose the Bradley Method® childbirth classes
/