...celebrating every swee​t pea their birth
| | |
| --- | --- |
| Posted on April 3, 2012 at 7:52 PM | |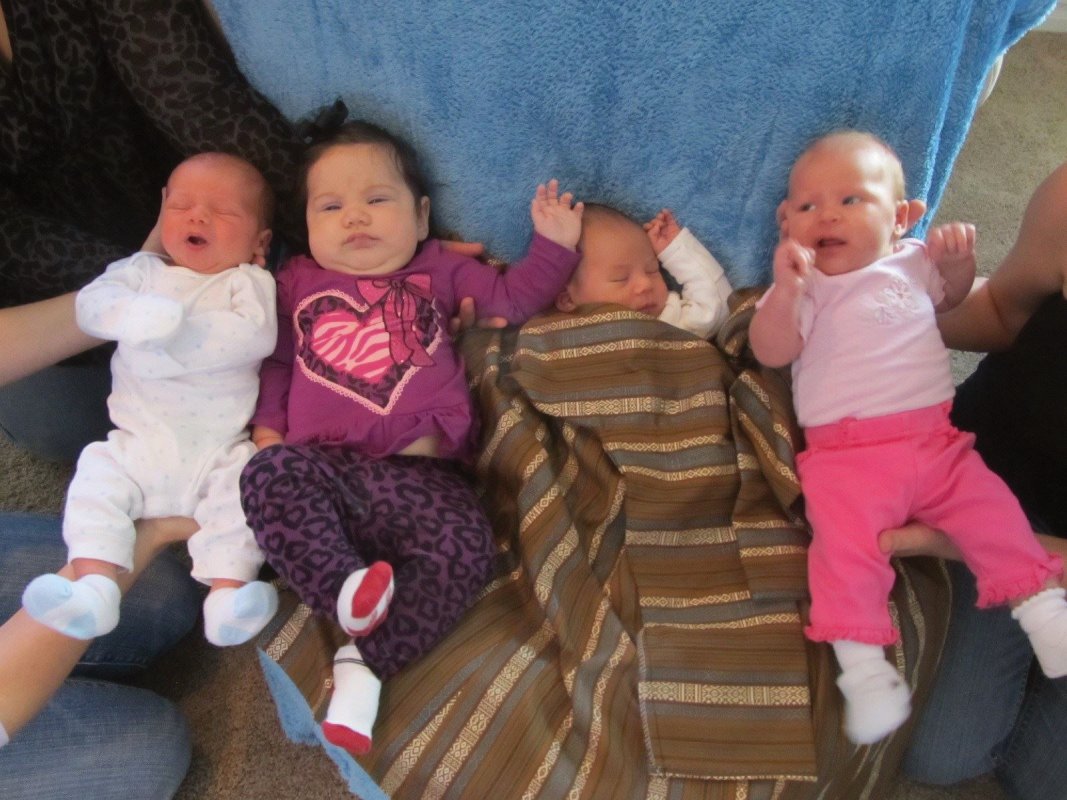 We have now had 28 students complete our Bradley Method® classes and birth their babies through seven class series – pretty awesome to know that 28 youngsters are blessed with parents who took the time to give them healthy pregnancies and Healthy Mom, Healthy Baby births.
Each birth has been unique, and they have varied from
intervention free to cesareans to everything in between
.  What they all share is that the families made the choices they had to make for a Healthy Mom, Healthy Baby outcome.  What are the elements that are consistent across the birth stories we have heard?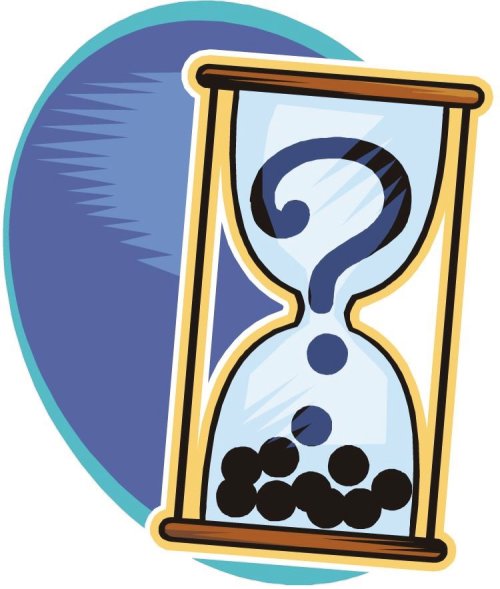 Unknowns:
  There are many things that are unpredictable about birth…when will labor start, the
manner in which labor will progress
(consistent dilation vs. ebb & flow in dilation), how long it will take from the first contraction to holding your baby, how baby will tolerate labor.  If they are birthing away from home: when will they go to the birthplace, will they be sent home?  The procedures and interventions offered – those all depend on the birthplace and if there are standing orders once they arrive.  And the list goes on…who will be their nurse?  Which provider was on call?
Listed below are four things that are in your control through pregnancy and labor.  By making a realistic evaluation of your circumstances, you can influence your outcome in a positive direction by making good choices in the following areas.
Rest:  The biggest factor between couples that need or choose interventions and those who do not is how rested Mom is towards the end of labor.  If Mom and/or Coach have stayed aware and awake from the very first contraction and have been timing most of them, they will be spent when the hard work of labor comes. 
Bradley Method® natural childbirth classes offered in Arizona: Chandler, Tempe, Ahwatukee, Gilbert, Mesa, Scottsdale
Most of labor is spent working up to the hard contractions that the body needs to have in order to push out a baby.  Active labor prepares the baby and the body: contractions function to align the baby in the birth canal, and to dilate and efface the cervix.  The length of the active first stage depends on how baby and body work together.  Then comes the work of pushing phase – again, this can take a few minutes to a few hours – it all depends on the baby and the body.
We know it's exciting to be in labor.  We know you want to believe it's going to go quickly.  We know you need to be rested, no matter how long your labor ends up being.  Trust me – we learned the hard way with
our first birth
and ended up with Pitocin and an episiotomy because I was exhausted.  We never want our students to repeat our mistakes, which is why we are so adamant that couples take a nap when they think their labor has started.
Our families that slept in early labor have had the energy to manage the latter part of labor with less intervention or prodedure(s) to augment labor.  If they have a fast labor, they have the energy and they emotional wherewithal for the "sprint".   If they draw the
"marathon" labor
card, they have the energy reserve to say no to Pitocin avoid an episiotomy.  And for those that do say yes to Pitocin, they manage to continue to labor without an epidural.
So even when it's their first baby, we encourage couples to sleep in spite of the excitement.  There is no way an unmedicated mother will sleep through the birth of her baby – they body will wake you up when it's time to pay attention.  We have not heard, "We shouldn't have slept" when a couple comes back to share their birth story.  What we do hear is, "We wish we had taken Krystyna and Bruss' advice to sleep". 
Support System:  We ask families to think about who can be an assistant coach, or to consider hiring a doula.  Wherever you give birth, be it at home, at a hospital or a birth center, there will come a point in the labor where Coach needs to go to the bathroom, or maybe eat something even if Mom has lost her appetite, or maybe Mom really likes counter-pressure – and if any of these are true, Coach can benefit from an extra pair of hands and eyes on Mom.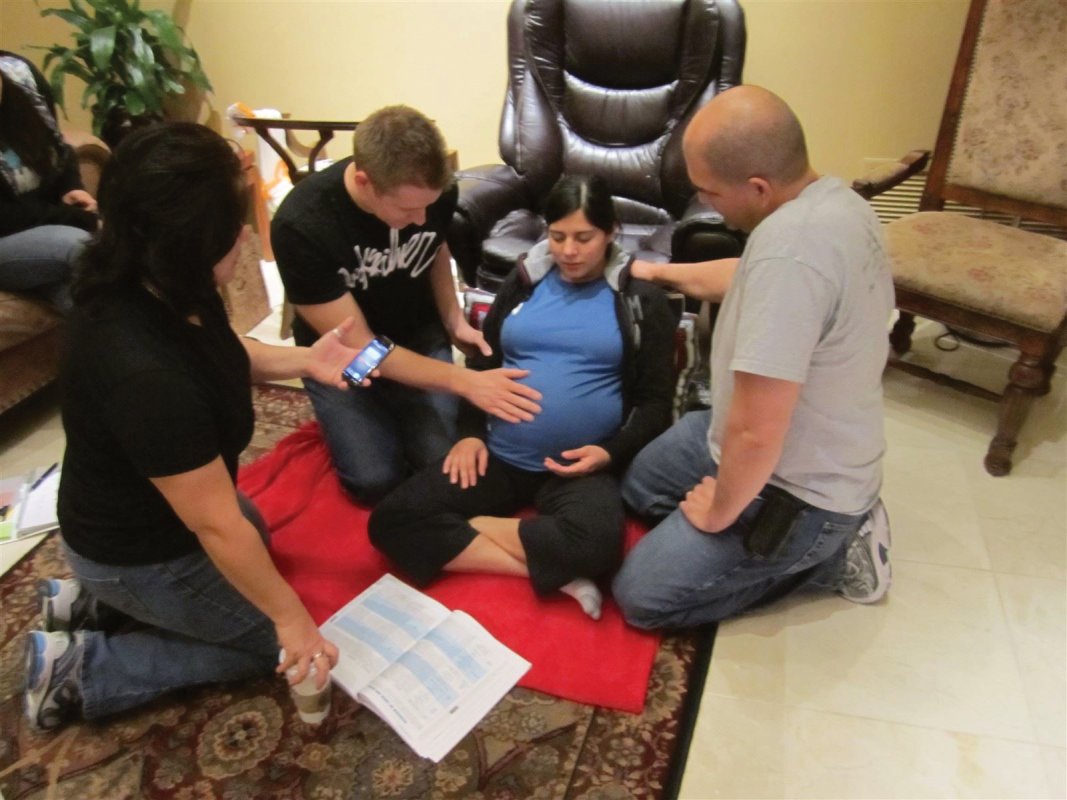 When choosing an assistant coach, couples need to evaluate if the person they are inviting to their birth supports their natural birth choices.  If the person they ask is going to fret over every decision, or tell them that they just don't why they won't take the drugs, it will cause tension and that in turn increases the amount of pain and discomfort Mom will feel.  On the other hand, if the assistant coach has come to a couple of classes with the couple, and they have read the workbook or some of the books on the recommended reading list, or even if they just believe in what the couple is trying to accomplish and are willing to serve the needs of the couple, they provide an incredible gift of compassion and energy that helps the couple accomplish their goal of a natural birth.
Hiring a doula is a decision that merits thought and reflection as well.  My friend Rachel wrote a great post about
factors to consider
when choosing a professional labor support person.  The most important thing to ask before you hire someone is if Mom and Coach are willing to share the vulnerable and intimate experience of childbirth with the person they hire.  If you don't feel completely comfortable or trust in the person you hire, you will experience unwanted tension.  So don't hire the person that your friend used or the first person you interview just because it's the easy thing to do.  Hire the person that you would be comfortable crying, doubting and being naked in front of.  If you have an unmedicated or even a less medicated birth experience, you will be sharing these emotions and lack of modesty with your doula as well as with your Coach.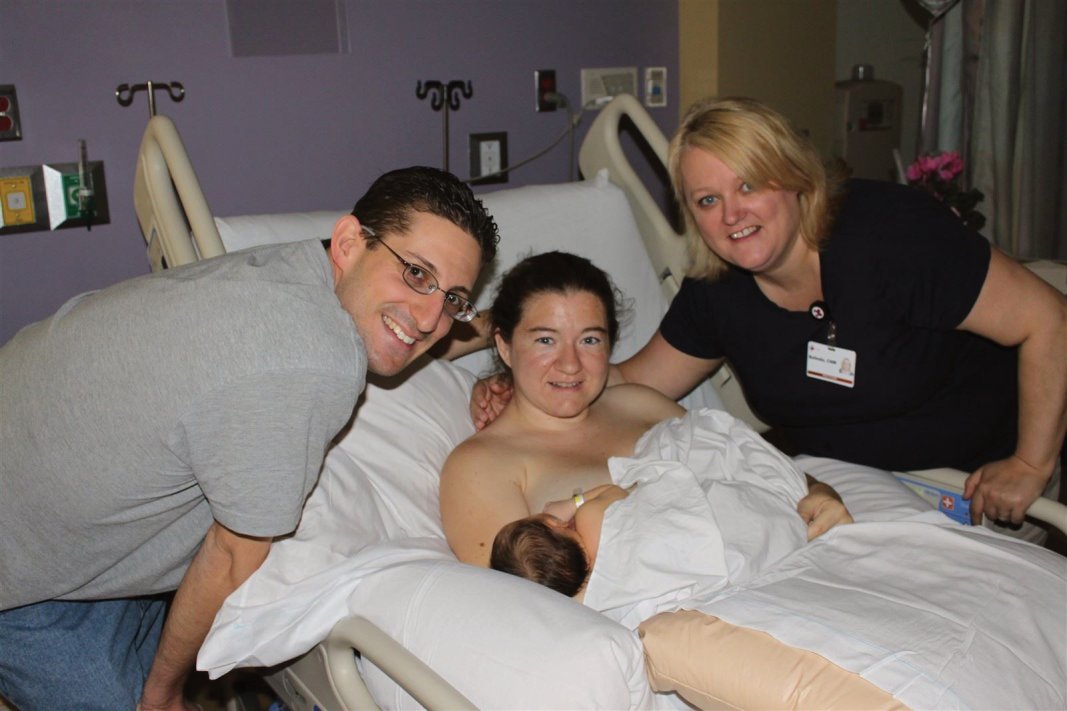 Care Provider:
  The care provider is one of the most critical choices a couple can make during their pregnancy.  I wrote about this before, and you can read the considerations
here
.  In summary, if there are any red flags during prenatal appointments, pay attention to them.  If a care provider is not completely supportive of the options you want available to you as you prepare for an unmedicated labor, then be open to the idea that you will probably end up with unwanted interventions, medications or procedures; ones that are not necessary for a Healthy Mom, Healthy Baby outcome. 
The other reason to change, even if you feel that your choices are supported, is if you don't have that level of comfort that I mentioned should be present when you are choosing a doula or assistant coach.  If there is any question in your mind about laboring with or in front of your care provider, then you may want to seriously consider interviewing other providers.
The couples that switched care during their pregnancy have all been happy with their outcomes.  One couple even switched as late as 39 weeks; and that gave their son the three extra weeks he needed for his birthday because their second doctor did not push for a non-medically indicated induction.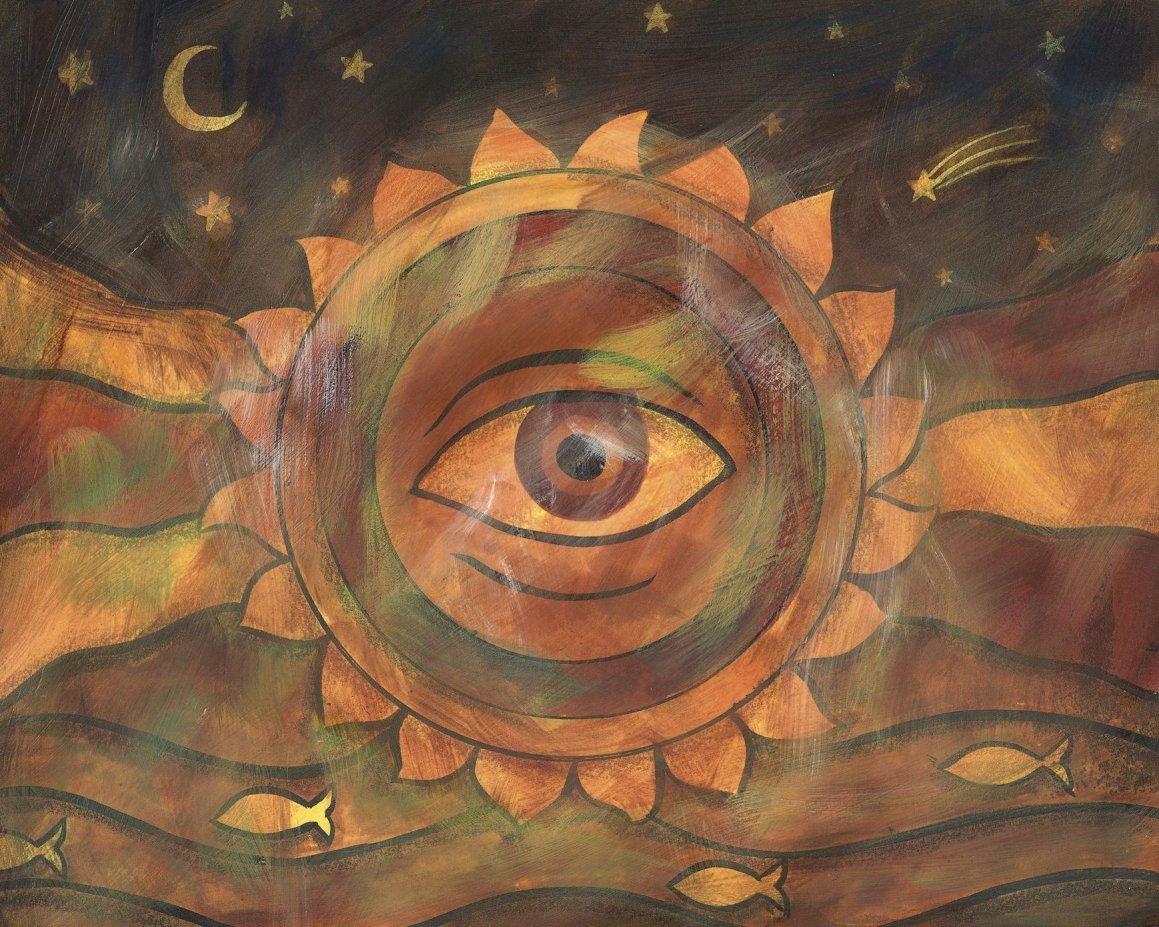 Listen to your instincts:
  The capstone of having the labor you want is to listen to your God-given gift of intuition.  There is no explanation for it, other than it is Mother Nature's way of helping you make the best decisions for your children. 
Do you want to eat or drink?  Then eat or drink.
Is something being suggested that you don't feel like you should do?  Then tell your support team and have them help you advocate for what you do want to do. 
Is there a position you feel like you should be laboring in for no apparent reason?  Then get into that position and stay there as long as it is comfortable.
Which brings us back to where we started.  There are so many unknowns in labor, trust your instincts – they are your primal connection to your baby and your body.  As long as Mom and Baby are doing well in labor, there is very little that they can't do while laboring. 
There are a multitude of things that can be done to help achieve the natural birth the family is striving for.  A solid childbirth education like The Bradley Method® offers information on the many options available to birthing families today, relaxation techniques to practice, and labor rehearsals to become familiar with different positions that are beneficial to a laboring mother.  We also encourage all of our students to keep lines of communication open between themselves and their care team to make sure every one is supporting the couples choices and committed to the ultimate Bradley™ outcome: Healthy Mom, Healthy Baby birth stories.
Disclaimer: 

The material included on this site is for informational purposes only.
It is not intended nor implied to be a substitute for professional medical advice. The reader should always consult her or his healthcare provider to determine the appropriateness of the information for their own situation.  Krystyna and Bruss Bowman and Bowman House, LLC accept no liability for the content of this site, or for the consequences of any actions taken on the basis of the information provided.  This blog contains information about our classes available in Chandler, AZ and Payson, AZ and is not the official website of The Bradley Method®. The views contained on this blog do not necessarily reflect those of The Bradley Method® or the American Academy of Husband-Coached Childbirth®.
Categories: Birth plans, Birth Story, Bradley Method® birth story, Bradley Method® outcome, Coaches, Coaching, Doulas, First stage labor, Full term, Homebirth, Hospital Birth, Labor Marathon, Labor Sprint, Midwife, Midwifery Care, Natural birth, Obstetrical Care, Pregnancy, The Bradley Method®, The Bradley Method® classes
/