...celebrating every swee​t pea their birth
| | |
| --- | --- |
| Posted on April 20, 2012 at 6:04 AM | |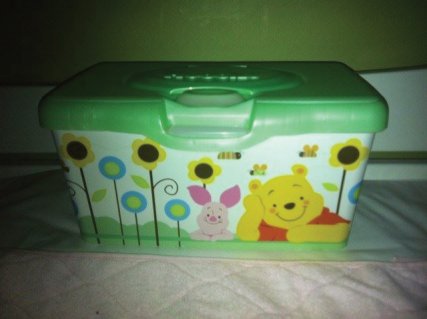 In observance of Earth Day 2012, I thought I would share some ideas of ways we re-use disposable wipes containers.  They come in every large size box of wipes we buy, so now that we have every kid-space in the house supplied, we are finding new ways to use them.  
I know, I know…even more earth-friendly would be to make our own reusable wipes!  I do feel remorse sometimes when I think about the moms that make their own reusable wipes and keep waste out of the landfills.  Teaching our children and keeping up with the laundry is about all I can do right now.  I have germ issues, so just washing our diaper wraps is enough of a stretch for me!  
If you shop at a warehouse store, you know that each box of wipes comes with a changing table box and a travel size box.  Since I am clearly not going to make wipes soon, here are some ideas of mine, plus some I collected from friends on how to reuse those plastic containers instead of throwing them out in the trash or the recycling bin.  Every day can be Earth Day if we get creative about reusing and repurposing common items.  
Video: http://www.youtube.com/watch?v=4mxcj8CojAo
I like to use it for a sensory box.  At the age that Angelika is now, I have to watch her vigilantly to make sure she doesn't put a bean in her mouth!  The kiddos fill it up with pinto beans (a great math exercise for them!) and then we put it in front of Angelika so that she can stick her fingers through the soft top and get a little stimulation and practice for her pincer grip as she tries to take beans out.  
Video: http://www.youtube.com/watch?v=Is7QS0qgxtQ
We also use it to play a hide and seek game.  It is beneficial on so many areas: we talk about colors, shapes, sounds, textures.  I am excited for the day that she will be able to open the lid herself.  Even at this simple level, you can see that the older kiddos have fun joining in.  As she gets older (and this is a game we play with the older kiddos), we do a tray full of toys.  I show them the tray of toys.  Then the kids close their eyes, I hide a toy in the box (and the tray behind my back) and they have to guess which toy I put in by guessing from the sound of the rattling coming from the box.  
From Lisa C:
Nail Polish holder  

Eye Drop Carrier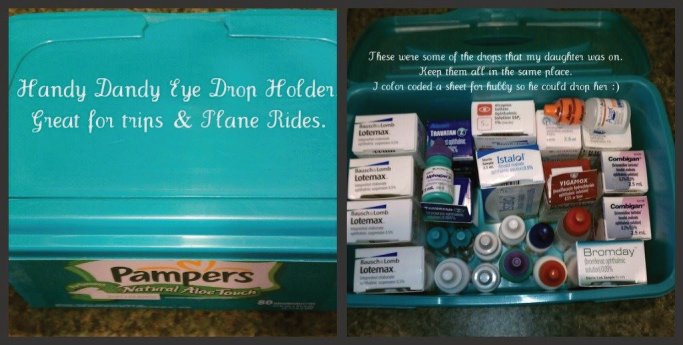 Discreet Holder for Feminine Hygiene Products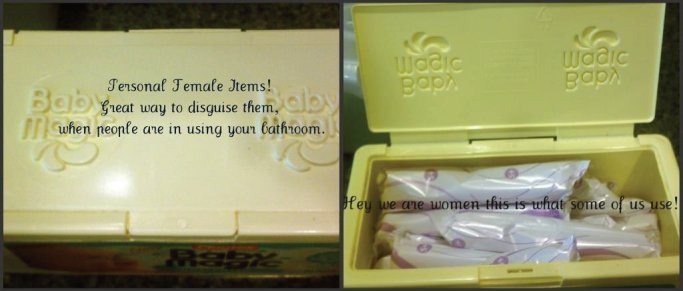 More ideas:
Crayons. Pencils and pens, erasers, misc. school supplies, sewing notions, thread, oh so many things! Zabrina P. 
I'll probably use them at school next year for crayon/pencils storage at the kids' tables. I could also use them to organize centers! :) Daniella L. 
Planter boxes: you would need to drill small holes in bottom; maybe 3. Lego holder or sorter. 
Drawer liner:  Take off top and use in a deep drawer to hold creams, make up or even small kitchen tools.
Or roll up ties or wash clothes for display or easy storage. You can wrap outside in a pretty paper or wallpaper. Jennifer DF. 
Crayon or marker container! Heather B. 
V-smile cartridge container.  Nikki A. 
Small toys- army men, puzzle pieces, rock collections, etc. Loraine P 
The travel size ones are great money holders for the kids. I also made cloth wipes for baby dolls. Now why I haven't ever thought to put the real cloth wipes in there, is beyond me. Lol! Tina L. 
I bought a sewing machine and the woman had extra needles, bobbins and thread in hers! Gloria P. 
I think if we all reused our plastic and metal containers, we could start a home organization movement built solely on reusing and repurposing.  I invite you to leave your comments below to add to the ways to reuse these little green boxes.  If you have an accompanying picture, please send it to me at
[email protected]
and I will add it into the post.  Thanks – and Happy Earth Day :)  
How have you reused your wipes containers?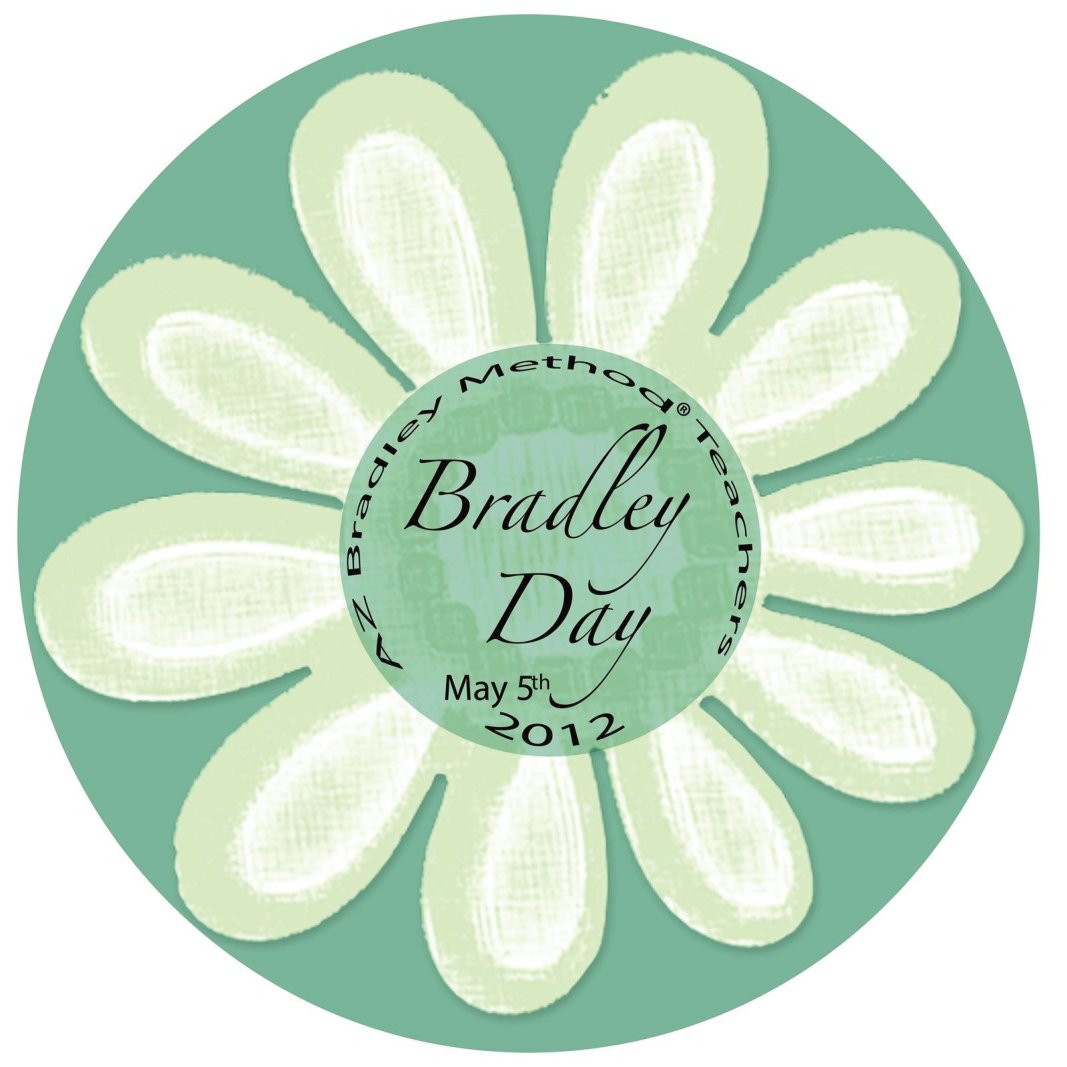 In the Phoenix area? 
Please come visit us at the Bradley™ Day Family Picnic! 
Click
here
for more info.
Disclaimer: 
The material included on this site is for informational purposes only.
It is not intended nor implied to be a substitute for professional medical advice. The reader should always consult her or his healthcare provider to determine the appropriateness of the information for their own situation.  Krystyna and Bruss Bowman and Bowman House, LLC accept no liability for the content of this site, or for the consequences of any actions taken on the basis of the information provided.  This blog contains information about our classes available in Chandler, AZ and Payson, AZ and is not the official website of The Bradley Method®. The views contained on this blog do not necessarily reflect those of The Bradley Method® or the American Academy of Husband-Coached Childbirth®.
Categories: Baby games, Playing with baby, Sensory games
/