...celebrating every swee​t pea their birth
| | |
| --- | --- |
| Posted on June 15, 2012 at 9:01 AM | |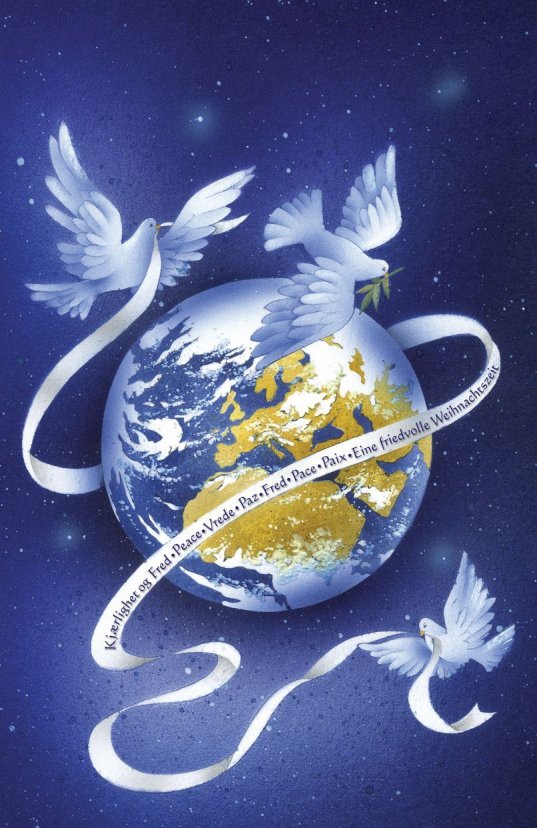 Today's post is short.  I hope I will get some insightful answers to a question.  One that just occurred to me and I wonder if it has occurred to anyone else out there in the birth circles.   
 It started to tickle my brain as we entered the political season here in the U.S.  A time when I discover that although my birth and breastfeeding friends and I all share very similar beliefs about birth and breastfeeding, we are split into different voting parties.   
Then I took it another step back – when do these divisions happen?  Was there ever a time of peace on earth, when all were in harmony?  Has there ever really been a day without discord?   
There is a saying in the birthing community that goes like this, "Peace on earth begins at birth."  
I love that saying.  It is a grand goal – allow children births free from chemical influences, and births that are intentional and into the loving arms of their parents, and voila! Peace reigns.  As a Bradley™ teacher I would add "healthy pregnancy" somewhere, then again, it's hard to rhyme with pregnancy.  Anyway, a mom that avoids harmful substances and gets a whole food, nutritious diet for optimal fetal development will also help…I think you get my point.  The premise is that peaceful beginnings are the basis for a peaceful world.   
Put on the brakes…up until 200 years ago, all births were homebirths.  There was no access to pharmaceutical grade analgesics or anesthetics.  Most babies were breastfed by someone, because there was no formula.  And many cultures kept their babies close to a warm body as the babywearing practices of today and emulating.  Watch this interesting video from the CBC (1963!)in to see an anthropology of babywearing:
Reality check: Wars have raged since time immemorial…history classes teach us about the conquests and dominant periods of a variety of different cultures.   
I am in awe of mothers whose children serve in the militaries of the world.  My heart isn't in it for sacrificing our flesh and blood.  As a mother I hope I will have it in me to support our children's aspirations, down whichever path it may lead them, even if it includes military service.   
So, here is my question(s):  What is going to be different this time?  If we are going back to all the "natural" ways: intervention free births, breastfeeding, babywearing…what will we do differently with our children to ensure that we really and truly build a foundation for more peace and less fighting?   
Please share your thoughts in the comments – enlighten me!   
*For an update on the Rights for Homebirth movement, click
here
for the AZ Dept of Health Director's blog post; for the original post on Rally Day click
here
.   
Disclaimer:  
The material included on this site is for informational purposes only.  It is not intended nor implied to be a substitute for professional medical advice. The reader should always consult her or his healthcare provider to determine the appropriateness of the information for their own situation.  Krystyna and Bruss Bowman and Bowman House, LLC accept no liability for the content of this site, or for the consequences of any actions taken on the basis of the information provided.  This blog contains information about our classes available in Chandler, AZ and Payson, AZ and is not the official website of The Bradley Method®. The views contained on this blog do not necessarily reflect those of The Bradley Method® or the American Academy of Husband-Coached Childbirth®.
Categories: Birth Circle, Breastfeeding, Epidural, Parenting
/