...celebrating every swee​t pea their birth
| | |
| --- | --- |
| Posted on July 6, 2012 at 11:07 AM | |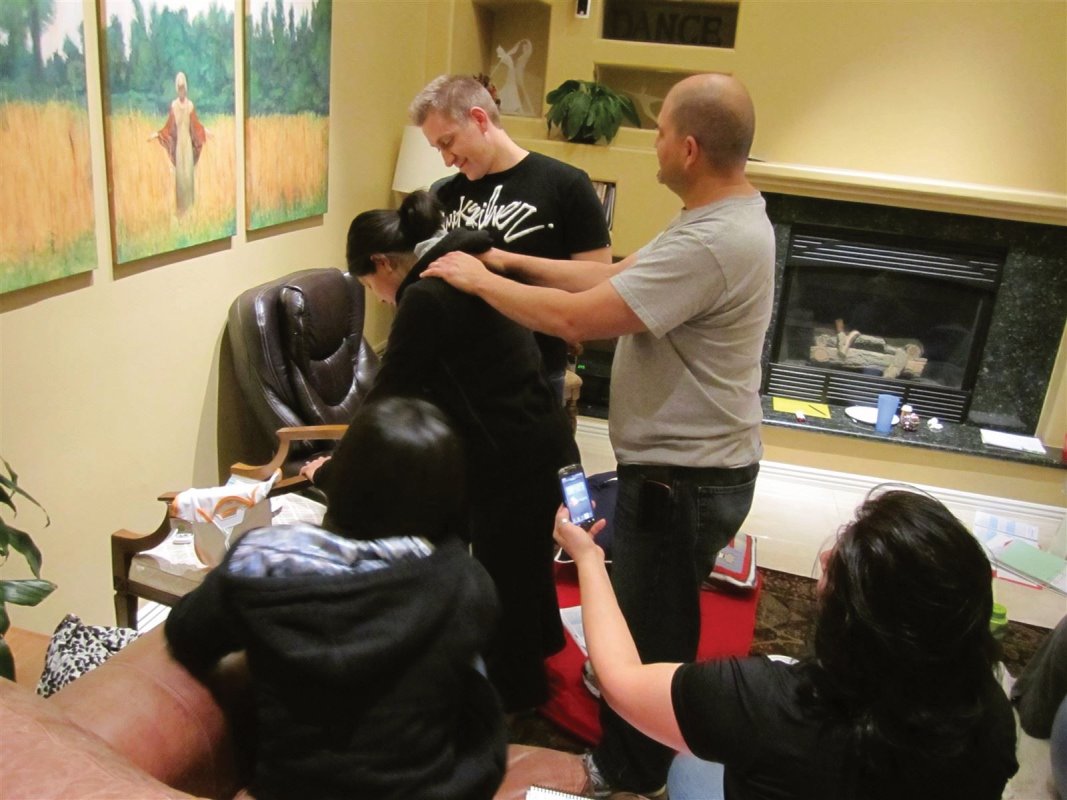 Standing position
Leaning forward is a position for managing back labor - it helps get a posterior baby with the hard part of baby's head against mom's back off of her sacrum and ease some of the nerve pain that makes back labor so uncomfortable.
Rocking or Rhythmic Motion
Some couples find it feels better to rock and sway in rhythm to her breathing - obviously not in labor in this picture - it's the closest I could find in my images!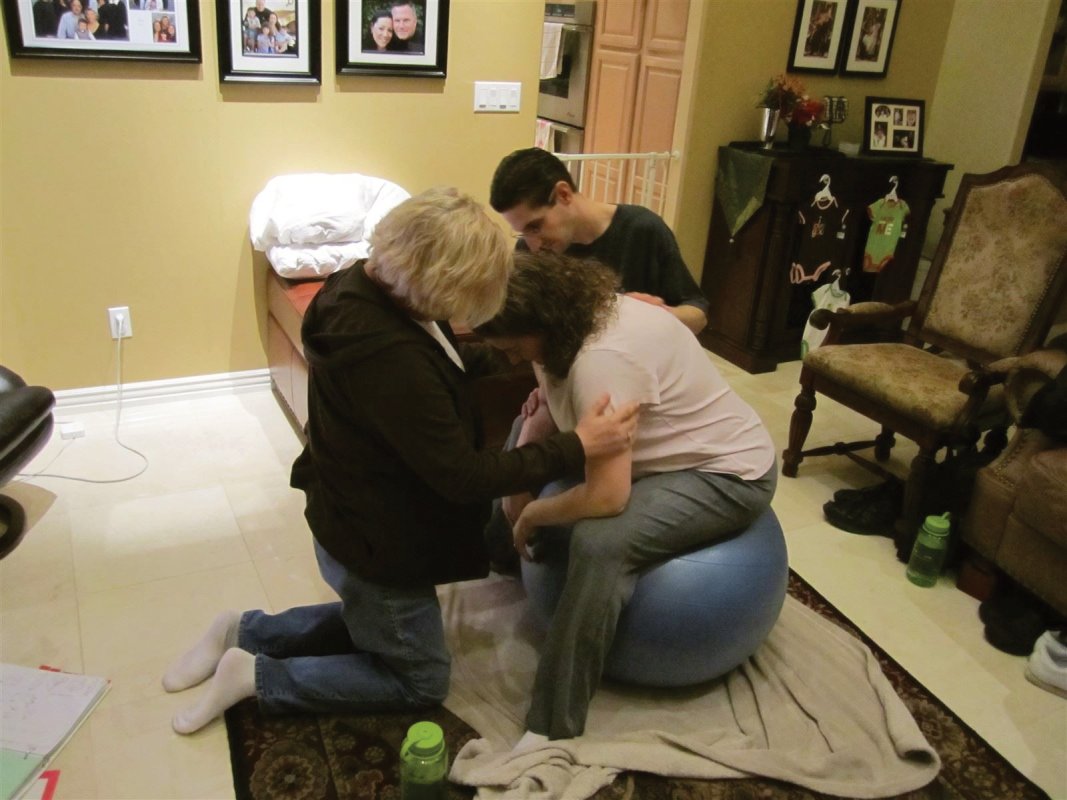 Seated position
Another choice for back labor that has mom leaning forward; also good for rocking and rhythmic motion when you use a birth ball or a rocking chair. This particular scenario allows access to massage mom at many different points.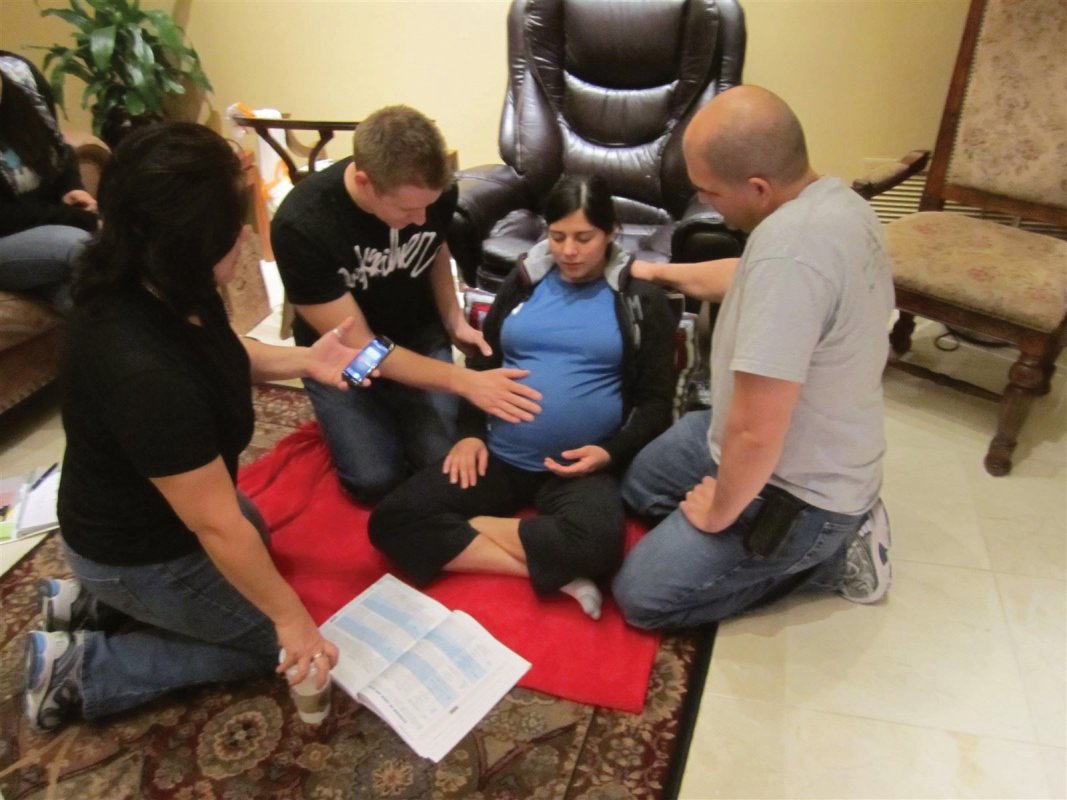 Tailor sitting
Mom can stretch and encourage baby down in this position without exhausting herself by walking through early labor.

Resting
There are resting postions that can still allow the uterus to fall forward and work with gravity to get baby into a good position. Conserve energy and be efficient at the same time since you never know how long and/or intense your labor will be until it's over.
  One of my favorite sayings is, "Practice makes prepared".  We had a wonderful confirmation in class this week of why it is so important to practice and prepare for the labor you want.   
 Our relaxation session in our last class was for both the mother and the coach to make a list of positive things the mother could think about during labor.  They were then to use these ideas during our relaxation practice/labor rehearsal portion of class.  Coach had a great list going that included what he called his "secret weapon".  It was going to be his "go to" story to tell his wife when the going got tough in labor.   
 The time for relaxation practice/labor rehearsal arrived.  We dimmed the lights, put on our relaxation music, our students got into their first "practice position" from our diagrams of labor positions.  Then we did our first "practice".  I timed the contraction by announcing how many seconds had elapsed (I call out 15, 30, 45 and 60 seconds).  Coach started with one of the ideas his list.  Mom did not like it – the story made her laugh instead of relaxing her.   
 We did our second practice, trying out a different labor position and the same scenario with music and lighting.  I timed again and Coach went back to the verbal coaching we have been using up to this point in classes, "words of encouragement".  Mom reported feeling much more relaxed and Coach made an "uh-oh" face.   
 I asked him what was going on since he had just coached his wife through a great minute of relaxation.  He replied that his "secret-weapon" is a story that is along the same lines as the story that made her laugh, and she prefers words of encouragement…what was he going to do?   
 We reminded our couple that this is exactly why we practice in class and we encourage them to practice at home.  We are teaching them several ways that are effective at managing the discomforts of labor so that they can fill their toolbox with several different ways of relaxing mom.  If you don't practice before you get into the hard parts, it's unlikely you will be able to improvise since there are so many ways to manage labor.   
 By the same token, we tell couples every labor is unique, so it's important for a coach to have a "Top Five" list of moms' favorites so they know what to try first.  On top of that, we remind them that the most important factor for coaching is to be flexible.  Sometimes coaches find that the things that work in class do not work in labor.  Sometimes the list of "Top Five" turns into the one thing that works.  And it has happened that none of the coping techniques the couple liked in class helped, and they pulled from some of the other relaxation techniques we had covered and that they had practiced at home "just in case".   
 It is exactly for those reasons that home practice is vital.  Mom can review techniques on her own and create her list of favorites.  Coach can review techniques and practice scenarios in his head while he is on his own.  The most important component is to practice together for the direct feedback.  Practicing together builds the coach's confidence that he knows what he is doing and he will do well as a labor coach.  It builds the mom's confidence that she will be able to rely on her coach.  Our personal experience is that this sense of safety and security, which leads to the ability to complete surrender during the labor experience, is the key to allowing labor to progress to the intensity that helps us meet our baby earthside.   
 We reassured Coach to keep those stories in his toolbox because laughter is actually a great coping technique.  It's not comfortable during a contraction because it adds tension to an already tight body part – not ideal when a mom is trying to work with her body.  However, laughter is great tool to reduce adrenaline.  This is a huge plus because adrenaline inhibits oxytocin.  Receptors in the body can only accept one or the other, not both.  The other plus to laughter is that it releases endorphins, which can act as analgesia and promote a sense of well-being – both good things for a mom in labor to welcome their child.  We encouraged Coach to bring those stories out between contractions – they definitely deserve a place of honor in their personal toolbox.   
 I don't liken labor to a final exam because sometimes the most prepared couples end up with a birth that doesn't go according to their wish list and I don't want to convey to them a sense of failure.  It is true that labor will test the couple in ways that they probably have not been tested before, and the more they practice at home, the better prepared they are for their experience.  Although the weekly assignment is for twenty minutes per day, even one minute of practice is better than none to build a couple's confidence.   
 Being prepared for this experience will definitely improve the likelihood of having the labor they have practiced for.  Whether they have a "textbook" birth or a birth with variations, our happiest couples are the ones that feel they used their information from class and worked together to choose the birth of their child as a team for a Healthy Mom, Healthy Baby outcome.   
What has been your experience?  
More on labor positions:
Disclaimer:  
The material included on this site is for informational purposes only.
It is not intended nor implied to be a substitute for professional medical advice. The reader should always consult her or his healthcare provider to determine the appropriateness of the information for their own situation.  Krystyna and Bruss Bowman and Bowman House, LLC accept no liability for the content of this site, or for the consequences of any actions taken on the basis of the information provided.  This blog contains information about our classes available in Chandler, AZ and Payson, AZ and is not the official website of The Bradley Method®. The views contained on this blog do not necessarily reflect those of The Bradley Method® or the American Academy of Husband-Coached Childbirth®. 
Categories: Back Labor, Coaches, Coaching, Relaxation practice, The Bradley Method®, The Bradley Method® classes, The Bradley Method® pain management
/