...celebrating every swee​t pea their birth
| | |
| --- | --- |
| Posted on November 16, 2012 at 10:09 AM | |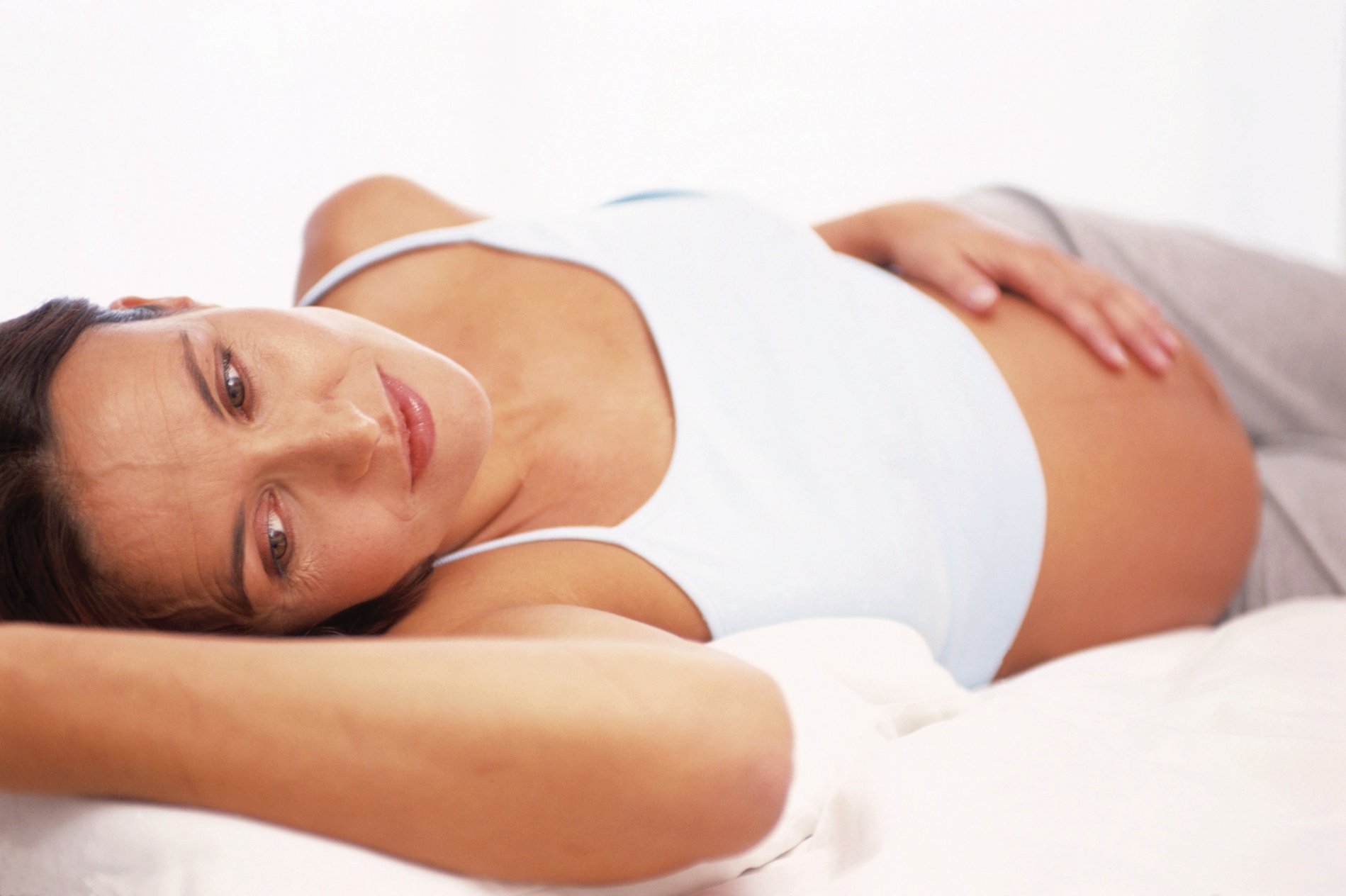 I got a desperate text this week from an alumni mom.  A mama in her circle heard these words from her OB, "Nothing good happens after 40 weeks," as a reason for her to schedule an induction.
All I could think, was, "WOW!" and how grateful I was that our care providers did not have that belief.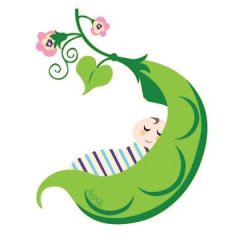 I want to preface this post by 
clearly stating that this is not medical information, nor am I medical professional.  What follows are consideration and discussion points for a couple who is thoughtfully weighing their options.

Here are two sites that do offer reputable information:
PubMed offers an ABSTRACT of a Harvard Study that questions the current method of establishing due dates.  Their study found that white, low-risk women delivered after their due date.  The median for first time moms (primipara) was found to be 8 days past the estimated due date.  Moms in their 2+ pregnancy (multipara) were 3 days past.
Childbirth Connection offers an evidence-based analysis of the concerns, methods and options available to birthing families when faced with the choice of induction.
As we say in class, your due date is not an expiration date.  So what might be going on with your baby and your body when your due date comes and there is still no sign of labor?  If you are having a
healthy, low-risk pregnancy
, there could be a variety of things happening that are still within the "range of normal".  If you believe that your body and your baby have their own timeline, here are some points to ponder as you decide whether or not to have an induction at 40 weeks, or realistically, whenever it is offered in a
healthy, low-risk pregnancy
.
Keep in mind that this list may also apply during labor, when you may be "failing to progress" per the expected dilation measurements.  The Bradley Method® offers the possibility that your body might have a Natural Alignment Plateau while mama and baby make their last adjustments.  This period with no measurable dilation is often followed by an acceleration of labor and the birth – more about that HERE.


#1.  Physical alignment of the baby within the pelvis and in relation to the birth canal.
  Babies like to move.  The time before labor starts can be used to encourage baby to get into an optimal position and possibly save you some work whilst in labor.  If you are in labor already, then the proper alignment is even more important for an uncomplicated second stage.

#2.  Softening of the cartilage in the mother's pelvis.
  It is a moving part that can stretch to allow the passage for the baby inside of you.


#3.  Increasing the flexibility of the ligaments and tendons around the pelvis.
  They can also stretch to help ease baby through the birth canal.


#4.  Cartilage is softening and/or molding of the baby's head to allow for passage through the birth canal.
  The baby may also be undergoing some adjustments for their passage into the world.


#5.  Colostrum is being made just for your baby.
  The time is being used for the breasts to form all the immunities necessary to protect the baby after they are born.


#6.  Baby may need more contractions to massage and stimulate the baby's systems on-line. 
In pre-labor, Braxton-Hicks contractions are the "test drive" as mom and baby prepare for labor.  During labor, one of benefits of contractions is to help "wake up" all the baby's systems in preparation for life outside the womb.


#7.  Lungs are preparing for breath of air by being coated in surfactant.
  Without enough surfactant, the baby cannot breath. 
HERE
 is a study that found a link between lung readiness and stimulating factors for labor to start naturally.


#8.  Psychological changes for the mom.
  Has mom accepted the responsibility and dependence of this new life?  Is she in her safe place for labor to start and/or progress?


#9.  Psychological changes for the baby.
  Has the baby accepted that they will be an independent being outside of their mother's body?  Do they feel like they are a part of your family?


#10.  Baby is growing.
  This one does not apply so much in labor.  However, Dr. Bradley gives a great reminder in his book, Husband-Coached Childbirth.  He reminds us that baby's do not know about hard and fast rules.  He uses the analogy of an apple tree.  A few apples are going to ripen early and fall off early.  The majority of the apples will ripen together at the expected time during the harvest.  Finally, there will be several apples that for whatever unknown reason, ripen at the end of the harvest season, the bumper crop.
As in nature, babies arrive in a range.  Remember that the numbers, averages, are a collection of data that is analyzed to arrive at one "easy" number for planning purposes.  There is a real danger of "harvesting our apples" to soon, to the detriment of the baby's health.  The March of Dimes has focused an entire campaign to discourage elective induction before 39 weeks since there were so many complications from inducing labor before babies were ready.  Get more information
HERE

If your ovulation or conception dates are off, you might be inducing a baby to come who is before their gestational 39 weeks.  Then that child has been forced to arrive before they are ready, adding a host of complications to what might have been an uncomplicated process if it had been allowed to happen in nature's time. 
I will end this post by asking you to consider two things:
Take the time to read the information offered by Childbirth Connection on induction – and read ALL of it.  HERE is that link again.
LISTEN to your care provider, which is why it is so super important to choose a provider you trust implicitly.  They are the expert in pregnancy and labor.  They have prior experience and training that leads them to make the recommendations they are making to you today.  If you know your care provider is using evidence-based practice, then you know that they are asking you to consider actions supported by research and probably not asking you to do something for their convenience.
You have an instinct to help guide you to a Healthy Mom, Healthy Baby outcome.  That is what your care provider wants for you, too.  Whatever your path, making an informed decision and choosing a Healthy Mom, Healthy Baby outcome is a win-win every time.


When was your child(ren) born? 

If you want to have fun and participate in a VERY INFORMAL poll, please put your baby's gestational arrival dates in the comments section.
Here are our babies:
Puma ~ 39 weeks, 4 days
Night Owl ~ 40 weeks – yes, right on his date!
Charger ~ 38 weeks
Otter ~ 38 weeks
LINK LIST:
Harvard Study Abstract:
http://www.ncbi.nlm.nih.gov/pubmed/2342739
Childbirth Connection Induction Pages
http://childbirthconnection.org/article.asp?ck=10651
Lung Protein as Labor Signal
http://www.utsouthwestern.edu/newsroom/news-releases/year-2004/fetal-lungs-provide-a-signal-initiating-labor-ut-southwestern-researchers-find.html
March of Dimes 39 Weeks Campaign
http://www.marchofdimes.com/pregnancy/getready_atleast39weeks.html 
Disclaimer:  The material included on this site is for informational purposes only.  It is not intended nor implied to be a substitute for professional medical advice. The reader should always consult her or his healthcare provider to determine the appropriateness of the information for their own situation.  Krystyna and Bruss Bowman and Bowman House, LLC accept no liability for the content of this site, or for the consequences of any actions taken on the basis of the information provided.  This blog contains information about our classes available in Chandler, AZ and Payson, AZ and is not the official website of The Bradley Method®. The views contained on this blog do not necessarily reflect those of The Bradley Method® or the American Academy of Husband-Coached Childbirth®.
Categories: Communication, Due Date, Failure to Progress, Postdate, Pre-term Labor
/