...celebrating every swee​t pea their birth
| | |
| --- | --- |
| Posted on December 11, 2012 at 3:30 AM | |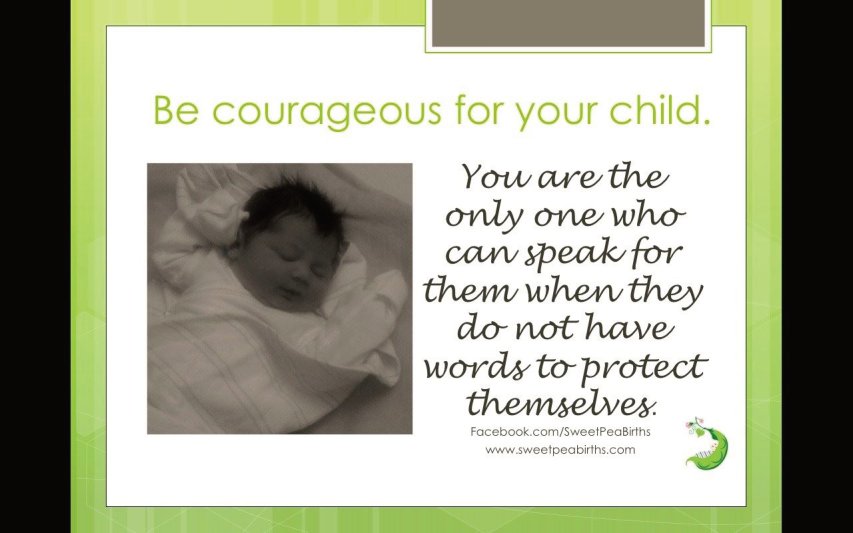 December is here and it's time for my yearly PSA on protecting your baby from respiratory viruses.  When there is a newborn in the house, everyone wants to come over to meet the baby!!  They are pretty hard to resist.
Bruss and I are big advocates for our children, especially the youngest members of our family, during cold and flu season.  Our Night Owl had a life-threatening experience with RSV when he was three months old, and that has made us painfully aware just how fragile our sweet peas can be. 
We have three sweet peas from our Fall 2012 class that we have not met yet because we have been passing around a cold for the last month at the Bowman House.  Otter finally succumbed yesterday, and in her, this cold manifested as croup.  A sobering reminder that an infant's health is so much more important than our selfish desire to see the babies – I shudder to think what would have happened if we had seen those babies over the past weekend when the virus was active with no symptoms yet.
You can click
HERE
 to read last year's PSA with a list of precautions you can take to minimize your sweet pea's exposure to germs.  I list 5 concrete steps to Keep Sweet Pea Healthy in that post.  In a nutshell, limit exposure and
practice good hand washing
.
This year, I want to take some time this year to share polite ways to insist that people who are not healthy keep their germs to themselves and away from your children.  It is unfortunate that people really do not understand how devastating their "little cold", sniffle or runny nose can be to a child with small airways and an evolving immune system.
THE Announcement
Here is wording you can work into the text of an announcement via email or social media:
We respectfully request that you keep our child's health in mind when planning your visit with us. As much as we are excited to introduce [Sweet Pea] to our closest friends and family, we also need your help in keeping him/her healthy.  If you are feeling unwell, or have been exposed to a fever within the last 24 hours, we ask that you reschedule your visit.  We will understand if you choose not to come due to illness and will look forward to seeing you when you are in full health.

People Want to Meet Sweet Pea
Here is a polite way to screen people when you talk to them on the phone and they want to come for a visit.  The reason I suggest asking people to wait a couple of days from the call is because a person can be contagious before the symptoms of infection are obvious.
Q: When can we come see you?

A:  We are resting and recovering right now.  As long as you are in full health, we would be happy to see you in a couple of days.  We completely understand if that day arrives and you need to reschedule if you are not feeling well.  As much as we want you to meet [Sweet Pea], keeping him/her healthy is our first priority.

How about if you are planning a gathering with a mixed bag of guests and an infant is going to be in attendance?
You can either mention your position on attending in full health when people RSVP, or you can send out an email a few days before the event to the guests that combines the ideas listed above:
We are so excited to celebrate with you on [date, time].  Since we have infants in attendance, their health is our priority.  If you are feeling unwell, or have been exposed to a fever within the last 24 hours, we ask that you refrain from attending.  We will understand if you choose not to come due to illness and will look forward to celebrating [occasion] with you when you are in full health.

I hope that these sample phrases give you some ideas to tactfully ask your family and friends to put your child's health needs first.  As for my favorite public request, this is still my favorite for the times when you need and/or want to get out of the house:
HERE
http://www.healthylittleones.com/OnTheGo.html
The unfortunate reality is that someone may take offense – and that is too bad for them if they put their needs ahead of your child's needs.  Health is something we all take for granted until we are faced with the harsh reality of how fragile life really is.  Your baby is counting on you to be their voice until they find theirs.  It is hard to regret putting their needs first when you consider the alternative.
So speak up and advocate for your children.  We wish you the best and a healthy season this year!
Disclaimer: 
The material included on this site is for informational purposes only.
It is not intended nor implied to be a substitute for professional medical advice. The reader should always consult her or his healthcare provider to determine the appropriateness of the information for their own situation.  Krystyna and Bruss Bowman and Bowman House, LLC accept no liability for the content of this site, or for the consequences of any actions taken on the basis of the information provided.  This blog contains information about our classes available in Chandler, AZ and Payson, AZ and is not the official website of The Bradley Method®. The views contained on this blog do not necessarily reflect those of The Bradley Method® or the American Academy of Husband-Coached Childbirth®.
Categories: Avoiding harmful substances, Fussy baby, Infections and Pregnancy, Information Center, Newborn Care, Parenting, Planning for Baby, Playing with baby, RSV
/