...celebrating every swee​t pea their birth
| | |
| --- | --- |
| Posted on May 12, 2015 at 7:31 PM | |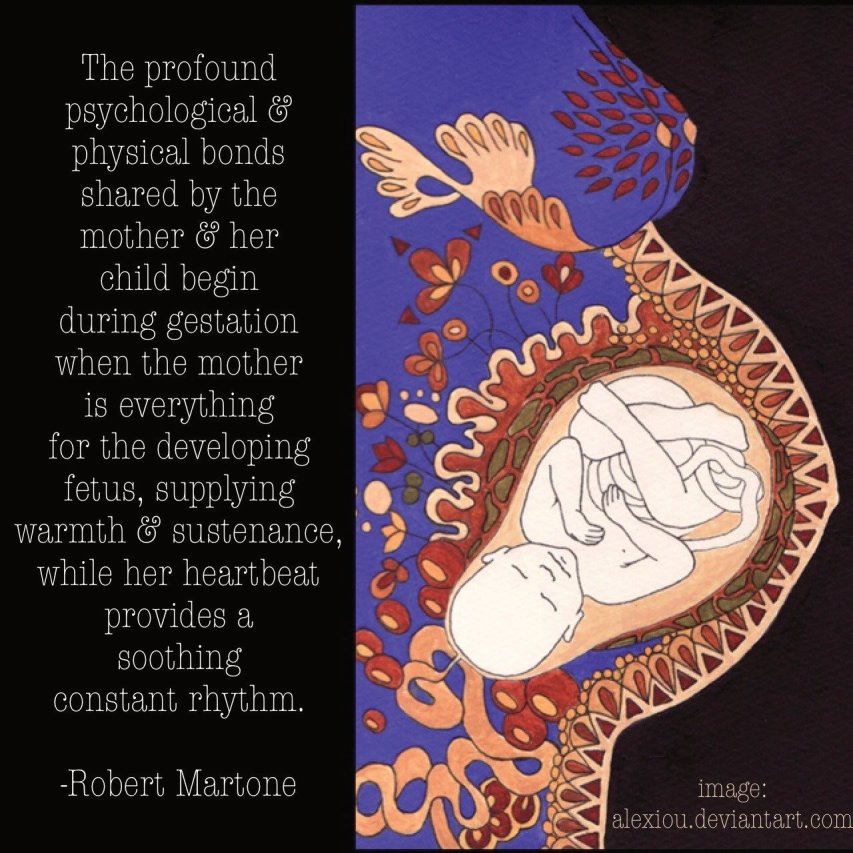 I never cease to be amazed at the way science catches up to what we know intuitively about mothers and children.
We have a "mother's intuition". Mothers dream their children's dreams. They can feel emotions or sense danger across miles of separation.
Why? Because their fetal cells literally reside in our bodies.
THIS
  blog post outlines many of the different ways our children's cells remain in us after we give birth, and how our bodies benefit from being pregnant. 
I believe it is never too early to start connecting with our babes.  One of our favorite things to share with our students on the first night of class is the reminder to connect with their children now, in-utero.  We know that a baby's sense of hearing develops at 24 weeks.  It is such a neat phenomenon of pregnancy to know that your child(ren) can hear your voice and they will recognize it once they are born.
An anecdote we share in class demonstrates how you can connect with your child before their due date.  Puma was having a hard time accepting that Charger was going to be a boy, because she was really counting on having a baby sister.  Knowing that he could hear her voice, and concerned that he would hear that she did not want a brother, every time she voiced that opinion I would reminder her that he was a gift to our family from God, and that I loved him already and she would learn to love him, too.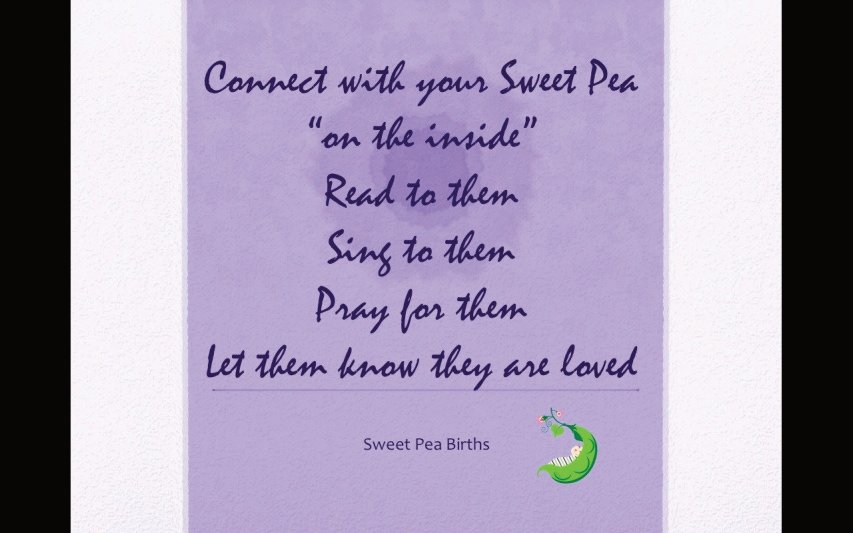 I also encouraged her to sing to him as often as she wanted to.  The song she chose to sing to him was her version of, "Twinkle, Twinkle Little Star."  Although the words came out in all manner of variations, her tone and melody were consistent.  Wouldn't you know…she sang to him when we came home from the hospital and as a two-day old baby, he turned to the sound of her voice!
We found out that he really liked her song.  There would be times when we were driving and he was crying, or maybe I was busy trying to prepare food (I do not feel comfortable babywearing in the kitchen), and Charger would be upset.  The minute Puma started singing to him, he would settle down.  Coincidence?  No! He knew his sister's voice and it soothed him.
If a sister can have this effect on a child, imagine how much more a mother or father could connect.  There are so many ways to connect if just talking to your child in-utero feels weird to you.  (Did anyone else watch Modern Family on Wednesday night?)  You can do any of things with intention and show your child now that they are loved.  Here are some things you can do out loud with intention to connect with your child before they are born:
**Read your favorite book
**Read your favorite children's book(s)
**Sing your favorite song(s)
**Pray
**Chant
In these ways, a child can make a connection not just with the voice of the mother who it hears all the time; (s)he can also connect with other family members.  Puma sang about once a day for three minutes…imagine the connection with more time and intention put towards the effort. 
I also believe that there is an emotional connection that mother's can make with their children.  When I was pregnant with Puma, I spent time doing yoga practice.  I had already been doing yoga for a few years before we conceived, so I used that knowledge to create different practices with help from "The Prenatal Yoga Deck".  
Within the cards, there were several meditation cards with which to close the practice, or to do individually for that matter when I did not have time or energy for a full practice.  I had not really made the conscious thought to connect with the baby until I read these cards.  Each meditation card had a different affirmation to read mindfully connect with the baby.  What a gift that was!  In meditation, I would intentionally "speak" with the life growing inside me.  It made me realize that every action, every emotion, every thought was being felt be the living being, the soul, that I was carrying. 
My time was never the same with subsequent pregnancies, so I did less and less yoga as we added children.  What I did remember and apply from the first pregnancy was the connection with the life inside me.  I paid attention to what we said and did when I was pregnant.  I tried to fill myself with as much positive and light energy as I could. 
Bruss enjoys telling people about prenatal connection.  He feels like we got to know our babies in-utero by paying attention to their actions before they were born.  We actually changed our name list for Puma if she was going to be a girl (we didn't find out gender until her Birth-Day) based on the personality we perceived from her.  We suspected our second child was going to be a Night Owl based on his activity pattern (he is). With our third and fourth children, we had Puma singing songs to the babies and Night Owl liked to "listen" to their heartbeats with a stethoscope.  
The kiddos also helped with relaxation practice and we involved them in making their own birth plan for their care while Bruss and I were in labor. The younger children have also been true to their inutero personalities.  I got a laid-back vibe from Charger, and he is pretty laid back and happy (unless you get his ire up).  I wonder about his temper. While I was ecstatic to be welcoming another child to the family, my "A" personality that did not plan for the timing of his pregnancy may have given him an unintended negative vibe. 
As far as Otter goes, her pregnancy was intentional and we were overjoyed to learn that Puma's prayer for a little sister had been answered.  We all participated in her prenatal care once we switched to midwifery care, Puma sang again; she got the benefit of hearing all the read-aloud books we read to the older children.  She seems to be very connected to Night Owl, who was the first person to see her in our family when she was being born.  He talked to her while I was pushing and he was the first sibling voice she heard.  I have a hard time believing their connection is a coincidence.
We also used
flower essences
in her last tri-mester.  She, more than any of our other children, seems very charismatic.  Family and strangers alike seemed to connect with her in her infancy in a way that I had not seen before.  After hearing Katie Hess speak on the characteristics and benefits of the essences, I wonder if that is the difference.
To read more about the In The Womb Project, click

HERE

Link List
Cards
http://www.barnesandnoble.com/listing/2687175690106?cm_mmc=GooglePLA-_-Book-_-Q000000633-_-2687175690106&cm_mmca2=pla&r=1
EBook
http://www.kobobooks.com/ebook/Title/book-BlR7EOpVik6ImYtZSRahlA/page1.html?utm_source=productlistings&utm_medium=cpc&utm_campaign=title-The+Prenatal+Yoga+Deck&gclid=CIbzkraYmrQCFSWoPAodgn0AyA
http://www.scientificamerican.com/article.cfm?id=scientists-discover-childrens-cells-living-in-mothers-brain
http://blogs.discovermagazine.com/80beats/2012/09/27/how-does-male-dna-get-into-a-womans-brain/#.UMs9pnPjkso
http://www.ncbi.nlm.nih.gov/pmc/articles/PMC2633676/
http://www.wendymccord.com/womb.html
http://lauragraceweldon.com/2012/06/12/mother-child-are-linked-at-the-cellular-level/
http://www.theatlantic.com/health/archive/2014/10/your-babys-leftover-dna-is-making-you-stronger/381140/#disqus_thread
http://ije.oxfordjournals.org/content/43/1/168.short
http://www.sciencedaily.com/releases/2007/10/071001081654.htm
http://jcs.biologists.org/content/118/8/1559.full
http://www.pnas.org/content/93/2/705.full.pdf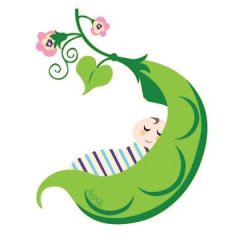 Disclaimer: 
The material included on this site is for informational purposes only.  It is not intended nor implied to be a substitute for professional medical advice. The reader should always consult her or his healthcare provider to determine the appropriateness of the information for their own situation.  Krystyna and Bruss Bowman and Bowman House, LLC accept no liability for the content of this site, or for the consequences of any actions taken on the basis of the information provided.  This blog contains information about our classes available in Chandler, AZ and Payson, AZ and is not the official website of The Bradley Method®. The views contained on this blog do not necessarily reflect those of The Bradley Method® or the American Academy of Husband-Coached Childbirth®.
Categories: Bradley Method®, Flower Essences, Planning for Baby, Pregnancy
/