...celebrating every swee​t pea their birth
| | |
| --- | --- |
| Posted on January 15, 2013 at 4:45 PM | |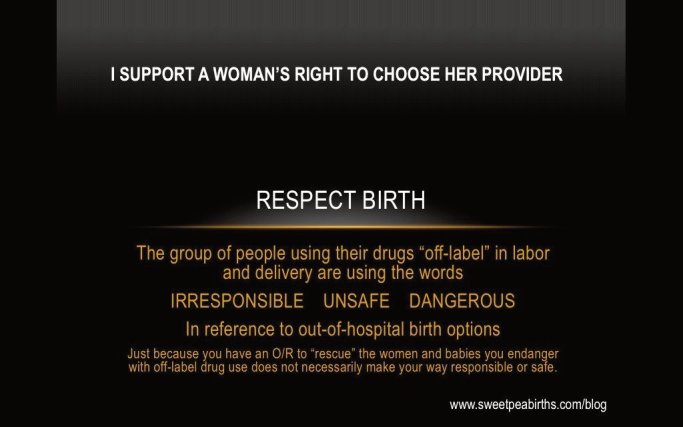 The State of Arizona held another Open Meeting with the Midwifery Scope of Practice Advisory Committee last evening.  You can view the proceedings by clicking on this link:
HERE
is a link to the meeting - ADHS is taping them for public record.
First of all, I want to thank Will Humble, Director of Health Services, for facilitating the Midwifery Scope of Practice Meetings.  I have never been prouder of our state than in the last two meetings I attended.  Director Humble is truly committed to a transparent process.  I can only imagine how wonderful government could be if all agencies and government operated out in the open and in full view of the public that they are supposed to serve.
Secondly, I want to say that I appreciate the perspective of the hospital-based practitioners on the board and in the audience.  I know that you feel passionately about the safety of the mothers and the babies.  Some homebirth transfers that happen are critical, and I understand why you feel that homebirth is not safe.  You only get to see, and you only get involved, when a labor and delivery has passed out of the realm of what a midwife's training has prepared her for in the home setting.
I have a couple of points I want to make based on the proceedings of January 14, 2013.  The first one is directed at Dr. Manriquez.  The second one is directed at the hospital-based providers that want the public to believe that the hospital is the safest place to give birth for all mothers, regardless of their own risk level.
Point 1.) People having homebirth are informed about the risks and benefits.
Dr. Manriquez made a couple of statements that to my mind betray her bias.  Her first statement was about the ability of the homebirth mother to assess the information that is available to her so that she can make an informed consent decision.  She pointed out the education level of the two consumers sitting on the panel, and her own educational level.  Later, she brought up the high percentage of women who were self-pay on a document that was being passed around with homebirth statistics across North America.
I have news for the panel: A woman's level of education does not necessarily impact her ability to read.  It does not affect her ability to listen.  It does not affect her ability to feel. Although I do not have a master's degree, or a jurisdoctorate, or a medical degree, I am capable of researching on the Internet.  I can find the sites that impartially collect information.  I can attend meetings with my peers to hear their anecdotal information.  I can consult with doctors and licensed midwives when I am pregnant.  I can listen to their information and process it to make the best decision for our particular situation.  My formal level of education has no bearing on my ability to educate myself on a topic that impacts the well-being of my unborn child.  My first priority as a mother is to choose what I feel is best based on all the information I have evaluated.
It is a fact – a large majority of homebirth families are self-pay.  There are several reasons.  Here are five that I am aware of:
Most insurance companies do not cover care provided by licensed midwives – they work outside of the hospital model that is ingrained into the insurance industry.
We are self-employed without maternity coverage.  When we do our due diligence, it is less expensive to pay out of pocket for a home birth than a hospital birth.
We have insurance and still choose a homebirth because our informed consent journey leads us to the conclusion that our low-risk pregnancy is safe and better supported at home than in a hospital setting.
We have insurance and still choose a homebirth because our informed consent journey leads us to the conclusion that our higher than normal pregnancy is safe and better supported at home than in a hospital setting, and we find a care provider with the training that we need for our risk situation.
We choose the midwifery model of care because we want to have a personalized relationship with our care provider.  By choosing the midwifery model, we choose less wait time and more face time.  We choose a model that allows them to know us well before our baby's birth-day so that appropriate care is provided during labor, and that includes up to five postpartum visits before our six-week follow-up in their office.
Point 2.) The safety of homebirth versus the safety of hospital birth is debatable.
Every midwife licensed through the state of Arizona is required to prepare and submit quarterly reports.  By the states own admission, the Department of Health has failed to do anything with those statistics until this Midwifery Scope of Practice Advisory Committee was formed.  Presenting statistics with over 2000 empty fields is irresponsible.  With so much at stake, it is absolutely imperative that every "text field" is read and recorded electronically in such a manner that can be used to report the true picture of homebirth.
What the state and the medical community are patently unaware of is all the homebirths that go smoothly and beautifully at home with Healthy Mother, Healthy Baby outcomes.  I echo the sentiment that the state is not ready to have this discussion until a clear picture is received.  
You must complete the homebirth statistics without empty fields.  The state must pull the records from the family doctors, naturopaths, and the certified nurse-midwives that are allowed to attend VBAC, multiple and breech births at home, as well as the unassisted births at home.  We in the community know that these things happen safely at home because we are the ones witnessing them and holding these women up through their birth journey.  It is time for a wider audience to become aware of the real picture of birth in the home setting.   
Going forward, we have to consider the consumer.  The piece that was missing from the discussion last evening was the piece about a consumer having the right to choose her care provider.  We all seem to be making the blanket assumption that if the State of Arizona expands a midwife's scope of practice, then all midwives across the state will be taking VBAC, multiples and breech deliveries.     
I believe a truer statement is that those who feel qualified to attend those births will make themselves available to do so.  I also believe that mothers will choose providers that have the skill set to support them at home.  We have to try to give the midwives credit for making the best practice choices for their abilities, and the mothers and babies they serve; and consumers credit for making the safest choice for the babies that they carry.
If we remove egos and simply look at care providers as providing a skill set for birth, the paradigm can start to shift.  A licensed midwife is trained to serve low-risk women in a home setting.  A certified-nurse midwife is a great option for a woman who regardless of her risk category, and who wants to birth under the midwifery model of care in a hospital setting.  Obstetricians are trained surgeons, whose level of training and expertise is exactly what a mother in a higher risk category needs.
However, in a country where we live and die by our freedom to choose, there has to be an effort made to provide choices for all women to access care in spite of their risk category.  As Director Humble so eloquently stated last evening, this is an opportunity to rise to the occasion and make a real effort for the women in the State of Arizona to effect Real Change.
I propose that Arizona becomes the first state to provide true informed consent and a collaborative model of care that other states can use as their midwifery model.  We could be the first state that has a way for midwives to confirm on record that they have provided the risks and benefits of a homebirth and offers the option to speak to an obstetrician.  We could be the first state that has mothers under obstetrical care consult with licensed midwives before consenting to a hospital birth.
I implore the Midwifery Scope of Practice Advisory Committee do the hard work to establish a collaborative model of care.  Let us remember that this is a consumer-driven movement – women want the freedom to choose.  Consumers are demanding access to homebirth midwives regardless of their risk status.
In closing, I ask you all consider the babies.  I believe that every provider wants what is best for the babies.  Consumers are asking that licensed midwives be available to legally serve a population that is choosing unassisted births at home.  In which way, shape or forms can it possibly be safe for untrained consumers to intentionally birth outside of any care model? I think we can all agree that it is a situation to which a solution must be found.
There is no way to quantify the empowerment, the rite of passage, the growth in a woman that happens when she is allowed to labor away from the smell, the noise, the pinging and the intrusion of a hospital.  It is our duty to rise to the occasion and allow them legal access to the care they want and the choice they deserve.
Sincerely,
Krystyna Robles-Bowman
LINK LIST
Video of January 14, 2013 meeting
http://www.youtube.com/watch?v=QacwYdrvp5g&feature=youtu.be
Disclaimer: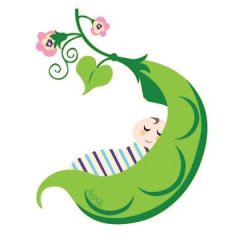 The material included on this site is for informational purposes only.
It is not intended nor implied to be a substitute for professional medical advice. The reader should always consult her or his healthcare provider to determine the appropriateness of the information for their own situation.  Krystyna and Bruss Bowman and Bowman House, LLC accept no liability for the content of this site, or for the consequences of any actions taken on the basis of the information provided.  This blog contains information about our classes available in Chandler, AZ and Payson, AZ and is not the official website of The Bradley Method®. The views contained on this blog do not necessarily reflect those of The Bradley Method® or the American Academy of Husband-Coached Childbirth®.
Categories: Rights for Homebirth
/