...celebrating every swee​t pea their birth
| | |
| --- | --- |
| Posted on January 25, 2013 at 8:35 AM | |
The phrase is a play on the "sit-ins" of the 1960s that happened on the college campuses in the United States.  When tied to the word nursing, there are different pictures that come to mind:
(You fill in the blank)
As I learned through an experience last year, a nurse-in is the last resort on the rung of interventions with a business owner or a corporation that has mistreated or embarrassed a woman who is nursing within her rights at a place of public accommodation.
In every state in the United States, except for Idaho, Michigan, South Dakota, Virginia and West Virginia, state laws protects a woman's right to breastfeed in public.  Some simply say it's legal; others put some enforcement behind it by imposing fines on people and businesses that harass nursing mothers.
You can find your states specific breastfeeding laws
HERE
So what are the steps to take before you have a national call to action to "Nurse-In" at a business?
1.)  Make the manager aware of the situation and/or let them know the circumstances, ask if they are aware of the your state's breastfeeding law, and ask for an apology.




2.)  If you leave the business before you speak to a manager (or maybe it was the manager that approached you!), you can still call and speak to them on the phone, or write a letter to the place of business.  Again, the goal is to make them aware of the legal protection by state law to nurse in public, and to get an apology for the action of the employee.




3.)  You can decide if you want to request that the company does training on breastfeeding law, and that they develop appropriate responses for customers who complain about your choice to nurse in public.  If it was my place of business, I would train my employees to say something like this, "I am sorry you are uncomfortable with the mother's choice to nurse her baby.  She is well within her rights, and state law protects those rights.  How can I accommodate you without disturbing her or her baby?"




4.)  If an apology is not forthcoming, then you seek out a breastfeeding advocate to help you navigate through the proper channels.  In Arizona, we are blessed to have a local advocate on our side; and there is also a nationwide resource in the United States.




Here are some channels to assist you if you find yourself in an uncomfortable situation while nursing in public:




In Arizona contact:

Michelle Hottya

818-606-5687




United States:

Best for Babes

http://www.bestforbabes.org/

NIP Hotline

1-855-NIP-FREE




5.)  If you have done the above and there is no resolution that is a win-win for both parties involved, then you stage a nurse-in.  It is a call for nursing mothers in your area or across the country to bring awareness to a business that does not support breastfeeding mothers and breastfed babies.
If and when you see a nurse-in in the news or an event being formed on social media, please pay attention.  If a mama has gone through the proper channels, as both mothers in the Hollister incidents did (Hollister refused to comment or offer apologies, even when approached by the media), then by all means please go and support them whether or not you have a nursling anymore.  Tell everyone you know about their indifference and ask them to vote with their dollars by providing them with names of businesses and services that are MotherBaby friendly.
It is our baby's human right to receive our milk in a clean, safe
place.  Little by little, with each MotherBaby pair that brings
nursing out of the public bathrooms and into the public eye, we can
change the perception of breastfeeding.  It will be a great day when
seeing a mama nurse in public is no longer cause for conflict – it
will be an accepted act of normal.
LINK LIST
Houston incident (2012)
Hollister Nurse-In Pictures

http://www.buzzfeed.com/jtes/the-great-hollister-nurse-in-of-2013
Breastfeeding Laws by State

http://www.ncsl.org/issues-research/health/breastfeeding-state-laws.aspx
NIP Hotline

https://www.bestforbabes.org/announcing-1-855-nip-free-the-best-for-babes-nursing-in-public-harassment-hotline
Disclaimer: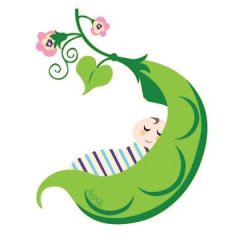 The material included on this site is for informational purposes only.  It is not intended nor implied to be a substitute for professional medical advice. The reader should always consult her or his healthcare provider to determine the appropriateness of the information for their own situation.  Krystyna and Bruss Bowman and Bowman House, LLC accept no liability for the content of this site, or for the consequences of any actions taken on the basis of the information provided.  This blog contains information about our classes available in Chandler, AZ and Payson, AZ and is not the official website of The Bradley Method®. The views contained on this blog do not necessarily reflect those of The Bradley Method® or the American Academy of Husband-Coached Childbirth®.
Categories: Breastfeeding, Breastfeeding in Public, Breastfeeding support, NIP, Nursing, Nursing In Public
/