...celebrating every swee​t pea their birth
| | |
| --- | --- |
| Posted on February 12, 2013 at 9:46 AM | |
There was another Midwifery Scope of Practice Committee meeting last night at the Arizona Department of Health Services.  The consumers came out en force and made it abundantly clear that the requests to have a midwife attend a homebirth of a VBAC, a breech and twin births are Human Rights and Woman's Choice issues.  We know that there are risks involved.  It is our right to do our own research, to explore all our options and to make the choice with the risk decisions that we can live with.  Some women brought up an interesting point:  if we support a woman's right to terminate life with an abortion, why don't we support her right to birth the life she chooses to carry?
Here are my prepared remarks from last evening.  Due to time constraints, I didn't get to present all of them.  I did get most of the points across and I hope that the committee takes these points under consideration.
Thank you to Will Humble and the committee for the amazing, transparent proceedings.  I am so proud to claim Arizona as my home and wish that our nation's capital would take notes.

Why are we, as consumers, choosing midwives?
We want the midwifery model of care – we want to be treated as individuals.  We like the time we get to know our midwife and for them to get to know us.  We like the approach that birth is sacred and it deserves the kind of time and care we get from our midwives.  
I want to repeat these important points from the presentation by Janice Bovee, CNM:  Midwives acknowledge the power and strength of women, the importance of self-determination, a woman's active participation in the care of themselves, their babies and their families.  Midwives offer compassionate care, they honor normalcy, they believe in watchful waiting, and they believe the birth experience has a profound effect on the mother and on humanity as a whole.  

Let's remember: Who is driving this movement?
Consumers want the choice.  Consumers started this movement with no money in the bank and a lot of heart behind their belief that all mothers should have access to qualified, supportive, compassionate care in the home setting whether they are low risk, or if they are higher risk and want to find knowledgeable care at home.

What is a key point I want the advisory board to hear?      
Consumers want choice.  Licensed midwives have a choice.  Both have the right to choose.       
Consumers want access to compassionate care at home that honors their ability to give birth.
Midwives want the best outcome for the mothers and babies that they serve.  They know the extent of their training in normalcy.  Midwives want safe, non-emergent outcomes for the mothers and babies they serve.  

If midwives working in the home setting are going to say yes to any of the options being considered by the Arizona Department of Health Services, they will not do so if their training is just adequate.  Knowing how much they care about the population they serve, my guess is that the ones who say yes to those mothers are abundantly knowledgeable, or will take the steps to be so, before they agree to the care contract for VBAC, breech, and/or twin mothers.  
If a midwife knows that her clients needs do not match her skill set, then she can decline care to the mother.  She will decline care to the mother because above all, midwives care deeply about both the mothers and the babies – they want a Healthy Mom, Healthy Baby outcome not just sometime...Every Time.  They can and they do everything to ensure that outcome as they get to know their clients over the term of the pregnancy.  Even when it is the decision to recommend something that no client wants to hear before their baby's Birth Day: the better choice for you and your baby is to transfer care.


Safety at home versus safety in the hospital:
I have had the privilege and honor of attending ICAN meetings for the last two years.  I have heard story after story of women who felt abused by the traditional obstetrical and hospital model.  They do not want to repeat the trauma that they experienced at the hospital.  They are choosing homebirths because they have done their research, and they are finding care providers that will provide abundantly qualified care at home.  When they choose a VBAC care provider who works in the hospital paradigm, a common theme is "stay at home as long as possible".  How is this providing qualified care?  The scary word is "uterine rupture".  If a woman is at home, alone without any assistance from a trained provider, how is this providing any care at all?

As a state, we have an incredible opportunity to provide the mothers who are laboring and/or birthing at home unassisted to receive qualified, caring, supportive, compassionate care.  The homebirth setting can be that place with clear goals to standardize training as we move forward, and that place can be the hospital with a greater shift to the midwifery model of care.  

Midwives honor us as women.  Let's honor them as care providers.

Midwifery Scope of Practice Advisory Committee Meeting, February 11, 2013 - View the entire meeting HERE
What do you think?  Is the right to choose your birthplace despite your risk category a Human Rights or Women's Rights issue?
Please leave us a comment - it will be moderated and posted.  *I think* that the amount of traffic you so generously generate has led to a lot of spam posting.  In an effort to keep the spam to a minimum, I am taking the time to moderate comments now.  
Link list
Rights For Homebirth
http://www.rightsforhomebirth.com/


Janice Bovee, CNM Presentation
See the recording at the 42:05 mark
Video recording of the MSPAC meeting:
http://www.livestream.com/azdhs/video?clipId=pla_ecdd7764-047a-4dd5-b749-1ab1a9f64bd2&utm_source=lslibrary&utm_medium=ui-thumb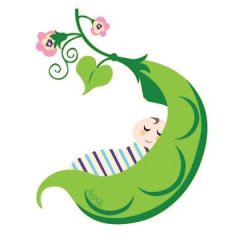 Disclaimer: 
The material included on this site is for informational purposes only.
It is not intended nor implied to be a substitute for professional medical advice. The reader should always consult her or his healthcare provider to determine the appropriateness of the information for their own situation.  Krystyna and Bruss Bowman and Bowman House, LLC accept no liability for the content of this site, or for the consequences of any actions taken on the basis of the information provided.  This blog contains information about our classes available in Chandler, AZ and Payson, AZ and is not the official website of The Bradley Method®. The views contained on this blog do not necessarily reflect those of The Bradley Method® or the American Academy of Husband-Coached Childbirth®.
Categories: Midwife, Midwifery Care, Midwifery Scope of Practice Committee, Rights for Homebirth
/