...celebrating every swee​t pea their birth
| | |
| --- | --- |
| Posted on March 8, 2013 at 12:55 PM | |
Today is a continuation of my birth story from earlier this week. You can read Part 1
here
.
It was the greatest thing I had set out to accomplish in life, and I did it! Every day since I have been amazed at the strength, determination, and physical abilities I am now capable of since becoming a mother.
The most over powering emotion of the night was that of shock. I really could not believe everything that was going on. I had a baby outside of my body; all of the physical sensations were entirely overwhelming in themselves and our lives would be forever changed. Amidst the shock though, were huge feelings of gratitude and comfort.
It was dark and peaceful all around me, with only the light of the huge full moon through the window and my lightly burning beeswax candles. I had an essential oil blend diffusing throughout the room and I was in my bed with my familiar sheets and blankets wrapped around us. There was so much love, from my midwives, doula, and husband, for me and for my baby. I was so happy to be surrounded by people with such love for us, and between the shock of what had just happened and the apprehension of what was to come, I felt safe and comfortable.
Although my birth story technically ends around 3 or 4 AM on March 8 when everyone was cleaned up, packed up, and ready to leave our home, that level of love and comfort continued on for the entire week.
I could not imagine giving birth any other way. I trusted my body, my self, and the process and truly experiencing all that it was changed who I am forever. When my thoughts wander back to that night I can feel the support and warmth of my bed, the hot water on my belly, how slippery my baby was (who wouldn't stop trying to poke his eyeballs out with those tiny, tiny fingers), how delicious the food brought to me was, and the trust I had for everyone and everything around me. 
A year has passed and I still feel empowered when I think about it! But also extremely thankful for the resources, child birth educators, herbalists, chiropractors, yoga instructors, doulas, midwives, lactation consultants and other mamas that played a huge role in me achieving my goal of natural child birth.
So there you have it, the how, when, where and personal reflections of my first time giving birth. The story of my 8 pound, 20 inch, Pisces water dragon who reminds me every day that birth is the easiest part of becoming a mother ;)
What were your first thoughts after giving birth? How do you feel when you think about your birth experience today? Tell us in the comments!
Please leave us a comment - it will be moderated and posted. 
*I think* that the amount of traffic you so generously generate has led to a lot of spam posting.  In an effort to keep the spam to a minimum, I am taking the time to moderate comments now. ~Krystyna

Disclaimer: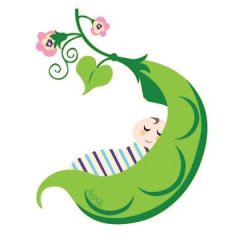 The material included on this site is for informational purposes only.
It is not intended nor implied to be a substitute for professional medical advice. The reader should always consult her or his healthcare provider to determine the appropriateness of the information for their own situation.
Krystyna and Bruss Bowman and Bowman House, LLC accept no liability for the content of this site, or for the consequences of any actions taken on the basis of the information provided.  This blog contains information about our classes available in Chandler, AZ and Payson, AZ and is not the official website of The Bradley Method®. The views contained on this blog do not necessarily reflect those of The Bradley Method® or the American Academy of Husband-Coached Childbirth®.
Categories: Cassandra Okamoto, Doulas, Family Bed, Homebirth, Information Center, Labor Support, Midwife, Midwifery Care, Natural birth, Past due date
/