...celebrating every swee​t pea their birth
| | |
| --- | --- |
| Posted on March 22, 2013 at 11:33 AM | |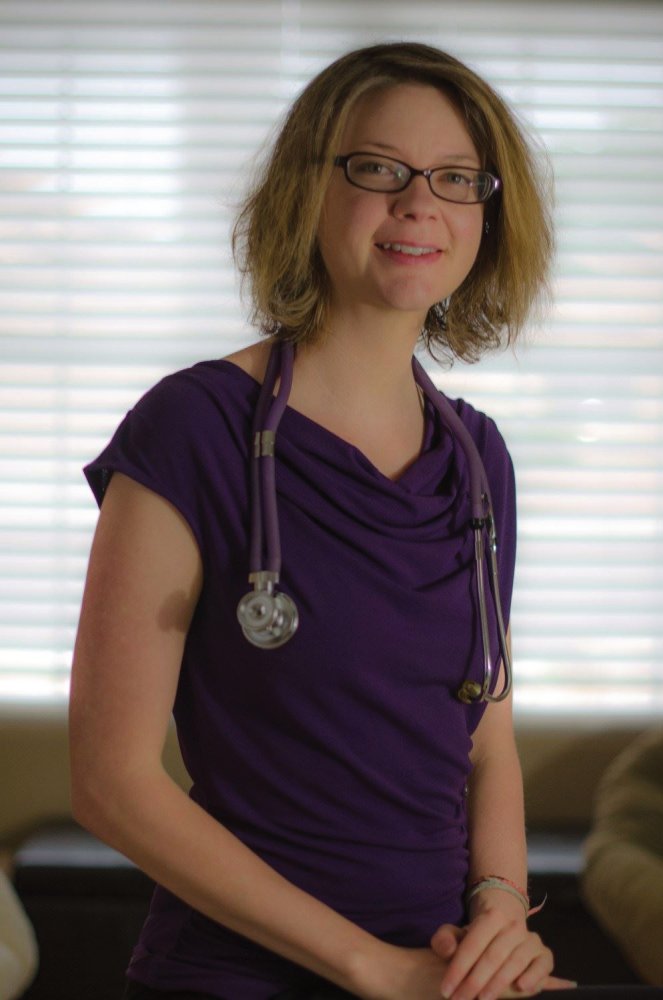 I am so excited to announce a monitrice service for couples that want to have a natural birth outcome in a hospital setting.  Jennifer Hoeprich, LM, is now extending her skill set to families who want to stay home as long as possible before heading to a hospital for their birth.
What is a monitrice?
A monitrice is a professional, medically trained, labor support person, who provides clinical monitoring within the home environment, including cervical dilation exams, auscultation of fetal heart tones, and monitoring of general well-being of mother and baby, during labor. The monitrice helps couples to assess their progress in labor, to determine the best time to leave for the hospital, where the birth is to take place.
How does a monitrice differ from a doula?
The focus of a monitrice is to provide clinical and educational support, while the focus of a doula is to provide emotional, mental, and physical support. Our monitrice service only provides services within the home environment. She only accompanies the couple to the hospital if complications arise, whereas a doula remains with the client during their transition from home to hospital.
How is a monitrice different than a midwife?
In the role of monitrice, the practitioner does not provide services at the actual birth. She does not "catch" the baby, or provide immediate postpartum services. A midwife provides all prenatal care, all labor and birth care, and all postpartum care.
Who would find monitrice services beneficial?
Couples who have chosen to birth in a hospital with an obstetrician, but who wish to labor at home for an extended period of time would benefit greatly from monitrice services.  They might want to stay at home in order to avoid unnecessary hospital interventions (such as movement restrictions, food restrictions, Pitocin augmentation, breaking the water prematurely, epidural, etc.).  Although they are choosing to wait longer before "going in", they can have that feeling of "safety" with consistent, professional monitoring, 
How do you envision a couple utilizing monitrice care?
A couple would interview the monitrice at her office and determine that the services are in line with their birth plan. They would then have two prenatal visits to get to know each other, and for the monitrice to assess baseline vitals and good health in the pregnancy.
The monitrice would be on call for the couple, starting at 36 weeks. When the couple believes labor has begun, they would contact the monitrice to give her a head's up. They may request her services at that point, to help determine if this is the "real thing" or may wait to call her over, once a labor pattern is clearly established.
Once the monitrice has arrived at the couple's home, she will assess maternal blood pressure, pulse, signs of infection, and hydration level. She will also asses fetal heart tones, and upon request from the couple, the mother's cervical dilation. The monitrice may make recommendations as to positions that would be helpful, encourage eating and drinking, and may provide herbal, homeopathic, or flower essence remedies, as appropriate, and as desired.
She will perform clinical monitoring every 30 minutes or every hour, depending on the stage of labor and the client's wishes. She performs monitoring respectfully, and can monitor the woman in any position the woman's choosing, including in the shower, or in the labor tub. Once the couple determines that they are ready to leave for the hospital, the monitrice wishes them well and departs.
The couple will have a follow-up visit, including assessment of mother's vital signs, stitches (if applicable), a check for any signs of infection, breastfeeding support, and baby weight.  These visits occur at 1 week postpartum and 3 weeks postpartum, as most obstetricians only provide one postpartum visit at 6 weeks.
In the rare event that a complication should arise during labor, the monitrice will accompany the couple to the hospital.  Once they arrive at the hospital, the monitrice will provide a report and labor records to the staff. 

What kind of care is included in your fee?
The fee is $625. This includes two prenatal visits in the office, four hours of labor monitoring, and two postpartum visits in the office. Labor monitoring above four hours falls to an hourly rate of $50.  I am happy to offer a discount of $200 to any students of The Bradley Method®; their fee for service is $425.
As an added service to our clients, our monitrice service also rents, which includes set up and take down, the
Birth Pool in a Box
  labor tub, for $200. 
For more information about Moxie Monitrice Services, please visit 
www.moxiemidwifery.com
or call to set up a free consultation.  You can also search for "Moxie Midwifery" on Facebook and @moxiemidwifery on Twitter. 
More about Jennifer:
Jennifer Hoeprich is a licensed midwife and monitrice, who provides services in Phoenix, Chandler, Mesa, Gilbert, Queen Creek, Maricopa, and Casa Grande.  She attended her first birth at age six, when her dog Cinnamon had puppies. She was the only attendant and knew then that she had found her calling. In 2001, Jennifer obtained her Bachelor's Degree, Minoring in Women's Studies. She experienced a natural birth with her son, in 2004 and began her journey into midwifery, shortly after. In 2005, she became a certified doula, and in 2008, a certified childbirth educator. She then obtained her midwifery license in 2011, and began the practice, "Moxie Midwifery." In her spare time, Jennifer enjoys being with her family, playing guitar, crocheting, and doing yoga. 
What do you think?  Would you use a monitrice service?  Why or why not?
Please leave us a comment - it will be moderated and posted. 
*I think* that the amount of traffic you so generously generate has led to a lot of spam posting.  In an effort to keep the spam to a minimum, I am taking the time to moderate comments now.
Disclaimer: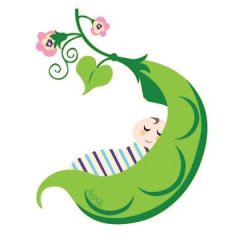 The material included on this site is for informational purposes only.
It is not intended nor implied to be a substitute for professional medical advice. The reader should always consult her or his healthcare provider to determine the appropriateness of the information for their own situation.
Krystyna and Bruss Bowman and Bowman House, LLC accept no liability for the content of this site, or for the consequences of any actions taken on the basis of the information provided.  This blog contains information about our classes available in Chandler, AZ and Payson, AZ and is not the official website of The Bradley Method®. The views contained on this blog do not necessarily reflect those of The Bradley Method® or the American Academy of Husband-Coached Childbirth®.
Categories: Birth plans, Breastfeeding, Breastfeeding support, Doulas, Flower Essences, Going to your birthplace, Hospital Birth, Labor Support, Meet the Doula, Midwife, Newborn Care, Obstetrical Care, Postpartum, Postpartum Plan, The Bradley Method®, Variations and Complications
/